SWEDISH SOUTH ASIAN STUDIES NETWORK

---
School of Education and Communication (HLK), Jönköping University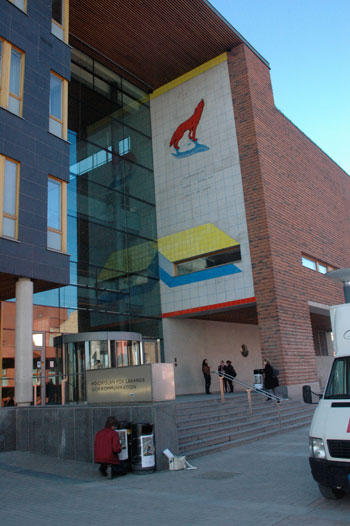 Postal address: Högskolan för lärande och kommunikation, Box 1026, SE-551 11 Jönköping, Sweden
Visiting address: Högskoleområdet, Gjuterigatan 5, House H
Fax: +46 (0)36 16 25 85
Web page: http://www.hlk.hj.se/eng/
Contact person: Professor Lars-Åke Engblom, phone: +46 (0)36 10 14 51
HLK has more than drygt 70 partner universities in a large number of countries, including India. Exchange programmes exist on all levels. Foreign guest teachers are also frequently invited to Jönköping.
Collaboration with Chittagong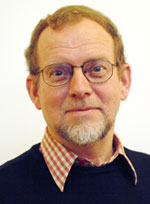 Professor Lars-Åke Engblom (photo to the left) in the Section for Communication and Media Research, has initiated a collaboration project with the University of Chittagong in Bangladesh. A students and teachers exchange programme has been established, and has been evolved into a Linnaeus Palme exchange programme. It has been funded by since 2008, and has recently got continued funding for the period 2009-10.
The project involves teachers and students from the Dept. of Journalism and Media at the University of Chittagong. Mohammad Sahid Ullah, a teacher and researcher from this department visited Jönköping in August 2007, and Prof. Engblom reciprocated by visiting Chittagong in November. They both held lectures about the media situation in their respective countries during the visits. More than 200 students and staff assembled when Prof. Engblom lectured at Chittagong University.
After listening to Dr. Sahid Ullah, two Swedish C-level students from the department in Jönköping were inspired to write their theses on how mobile phones have revolutionised the communication system in Bangladesh. Cecilia Ek does a comparative study on how students use their cell-phones in Jönköping and Chittagong. Linda Hultberg has received a Minor fileds study grant and will go to Bangladesh in March 2008 and study the strategic role of women in the communication sector.
While in Bangladesh, Lars-Åke Engblom – who is also deputy Chairman in the board for the Swedish Educational Broadcasting Company (UR) – also visited the three newspaper companies in Chittagong, the government-run Bangladesh TV, and the largest private TV broadcasting company in the capital Dhaka.
The collaboration project between HLK and the University of Chittagong continues during the period 2009-10. More information about the South Asia related Linnaeus Palme projects for 2009-10.

Collaboration with Pune
Since 2005 the School of Education and Communication has also been involved in a Linnaeus-Palme International Exchange Programme for students and teachers in the field of teachers training with the University of Pune, India.
The two lecturers Magnus Apelqvist and Per Bergström, both from the Section for Natural Sciences, Physical Education and Mathematics are the coordinators of the project.
The collaboration project between HLK and the University of Pune continues during the period 2009-10. More information about the South Asia related Linnaeus Palme projects for 2009-10.

Indian Guest Professor at ENCELL
In December 2009, Dr. Ann-Kristin Boström at the National Center for Lifelong Learning (ENCELL), a unit within HLK, received a SASNET guest lecture programme grant to invite Dr. K. Pushpanadham, Department of Educational Administration, Faculty of Education and Psychology, M.S. University of Baroda, India. Dr. Pushpanadham has previously (2007-08) been a Visiting Professor at the Institute of International Education (IIE) at Stockholm University. He is currently working on a research project entitled "Education for Rural Transformation in India and China" and also engaged in a school network project on global Citizenship with Stockholm School Administration.
Dr. Ann-Kristin Boström is also Director of Education in the Swedish National Agency for Education, and Special Advisor for the Swedish Ministry of Education and Research. Her special interest is lifelong learning, intergenerational learning and social capital. She is currently a Research Fellow at Encell, conducting research about intergenerational learning within a European project. She hopes to involve Dr. Pushpanadham in ENCELL's research activities onwards.
Dr. Pushpanadham visited Jönköping University as a guest professor for two and a half weeks in September-October 2010.

During his visit to Jönköping, Dr. Pushpanadham (photo to the right) interacted with students and researchers on the emerging challenges of Education in Asia and highlighted the need for global partnership for sustainable development.
He also visited the School of Engineering, School of Health Sciences and the School of International Business Studies at Jönkoping University and planned for various student and staff exchange programs.
Prof. Helene Ahl (photo to the left), the Director of Encell, is hopeful for further collaboration and research partnership with the M.S. Baroda University and this visit is just a beginning in this direction.