SWEDISH SOUTH ASIAN STUDIES NETWORK

---
Epidemiology and Public Health Sciences, Umeå International School of Public Health, Umeå University
Postal address: Enheten för Epidemiologi, Institutionen för Folkhälsa och klinisk medicin, Umeå University, SE-901 85 Umeå, Sweden
Visiting address: Umeå University Hospital, building 9
Fax: +46 (0)90 13 89 77
Web page: http://www.umu.se/phmed/epidemi/
Contact person: Associate Professor Lars Lindholm, phone: +46 (0)90 785 29 34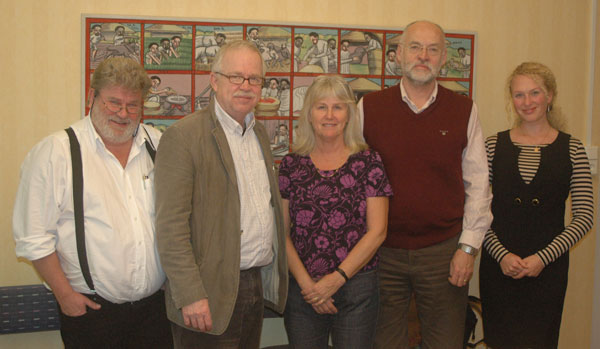 Epidemiology is a unit within the Department of Public Health and Clinical Medicine, with approximately 50 staff members and research students. The Epidemiology unit provides opportunities for graduate education and research in diverse fields of epidemiology and public health, accepting individuals from a variety of professional and academic backgrounds including those with experience from the health area. The Epidemiology unit is involved in research and research training in collaboration with a number of universities, departments or NGOs in Africa, Asia, Central America and the United States. This is an important part of the unit's profile, which has been possible by grants from Sida/SAREC and STINT. In addition to research training courses and individual tutorials, internal seminars constitute an important part of the PhD-programme.
The Epidemiology unit is also responsible for Umeå International School of Public Health, where an international public health training programme including a Masters' programme is offered. Since 1991 more than 800 students from 30 countries have taken part in any of the courses offered by the unit, many from South Asia. Every year, the Master programme in Public Health normally includes students from Bangladesh, India, Nepal and Pakistan.
Besides more than 400 International students have participated in the yearly three-weeks Summer course on "Epidemiology and Field Research Methods".
More information on the courses.

Since October 2003 the Division is a Collaborating Centre to the World Health Organization on "Epidemiological Surveillance and Public Health Training". This is a major recognition of our international collaborative efforts and which potentially adds to the visibility and sustainability of the research and training activities carried out.
Umeå University's Unit for Epidemiology and Public Health Sciences runs the Swedish Research School for Global Health – a partnership between Umeå University and Karolinska Institutet that has received financial support from the Swedish Research Council. The support provides infrastructure for implementing better and improved research training in global health, focusing on global diseases such as HIV/AIDS, tuberculosis and malaria. In addition, the two partner universities have joint undergraduate and master's programs in global health. Recently both universities have created Centres for Global Health to provide a platform to focus on research on global health, concentrate resources and provide possibilities for making a contribution in reducing global poverty. Professor Stig Wall is Director for the Centre for Global Health in Umeå.


A doctoral programme is still in the process of development. The first recruitment should take place during late spring 2008. Postgraduate students who are offered a position in the programme must be enrolled in and receive funding from their home departments. Thus, the Swedish Research School in Global Health serves as an umbrella organisation for interdisciplinary encounters – through seminars, courses and workshops – and gives students access to both national and international networks.
From 2009, a new 2-year Master of Public Health Degree has also been launched by the Umeå International School of Public Health. The Masters degree equips public health practitioners and researchers with the skills required to understand, and ultimately help improve and maintain, the health status of the population. More information.

Research connected to South Asia:
The department was involved in the major long-term research and research training project on Early Child Health in Lahore carried out during the years 1976 to 1995 in collaboration with several other Swedish and International departments, with support from Sida/SAREC. More information about the Lahore project.
Associate professor Lars Lindholm is a health economist. He has done studies on equity in health economic evaluation and the use of epidemiological data in the distribution of health care resources. Lindholm is involved in the Network for Interventions against Maternal-Child Malnutrition in South Asia, initiated by Prof. Lars Åke Persson, International Maternal and Child Health, Department of Women's and Children's Health, Uppsala University. More information on the network.
Lars Lindholm is involved in one research project on • "Health economics for developing countries",
and another one on • "Combined interventions against maternal depletion and low birth weight in Bangladesh isues of cost-effectiveness compliance and equity".
PhD candidate Rubina Shaheen from Bangladesh is working on health economics analysis of nutrition interventions in pregnancy and effectiveness in improving size and health at birth of the offspring.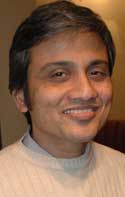 MSc Md. Showkat Gani has worked for more than seven years as a Research Associate at BRAC Research and Evaluation Division (a division of BRAC conducting multidisciplinary research on various development issues and subjects of national and international importance since 1975) in Dhaka, Bangladesh. From 2006/07 Mr. Gani has been one among many South Asian students at the Masters programme in Public Health in Umeå.
He participated in the SASNET workshop on "The role of South Asia in the internationalisation of higher education in Sweden" held in Stockholm 29-29 November 2006. More information about the workshop.