SWEDISH SOUTH ASIAN STUDIES NETWORK

---
Related
web page:
International organisations and development agencies
working with South Asia:
Multilateral International organisations
Some non-governmental Developmental Organisations
– Regional
– Afghanistan
– Bangladesh
– Bhutan
– India
– Nepal
– Pakistan
– Sri Lanka
---
Multilateral international organisations:
Afghanistan Reconstruction Fund (ARTF) provides a coordinated financing mechanism to enable the Interim Administration of Afghanistan to fund budget and priority sector and investment projects and programs. The Trust Fund Proposal was jointly prepared by the World Bank, the United Nations Development Programme (UNDP), the Asian Development Bank (ADB), and the Islamic Development Bank (IsDB).
Aga Khan Development Network (AKDN) is a group of development agencies working in health, education, culture and rural and economic development, primarily in Asia and Africa, consisting of eight agencies: Aga Khan Foundation (AKF); Aga Khan Education Services (AKES); Aga Khan Fund for Economic Development (AKFED); Aga Khan Health Services (AKHS); Aga Khan Planning and Building Services (AKPBS); Aga Khan Trust for Culture (AKTC); Aga Khan University (AKU); and University of Central Asia (UCA).

ASEM (the Asia-Europe Meeting) is an informal dialogue process initiated in 1996 by the EU Member States, the European Commission and thirteen East and South-East Asian countries (Brunei, Burma/Myanmar, China, Cambodia, Indonesia, Japan, South Korea, Malaysia, Laos, the Philippines, Singapore, Thailand, and Vietnam). The ASEM 6 Summit held in Helsinki, Finland, in September 2006 however decided to admit also India and Pakistan to the ASEM process.
The Asia-Europe Foundation (ASEF) was established in February 1997 under the framework of the Asia-Europe Meeting (ASEM) process. ASEF seeks to promote mutual understanding, deeper engagement and continuing collaboration among the people of Asia and Europe through greater intellectual, cultural, and people-to-people exchanges between the two regions. These exchanges include conferences, lecture tours, workshops, seminars and the use of web-based platforms. Hence, a major achievement is the establishment of permanent biregional networks focused on areas and issues pertinent for reinforced Asia-Europe relations. Since 2006, India and Pakistan are also included in the programme.

‡ The ASEF University Programme (AUP) is a flagship project of ASEF aimed at promoting inter-cultural exchanges among university students from Asia and Europe. Organised by the People-to-People Exchange department at ASEF, it is a two-week intensive enrichment programme that is held twice each year at venues alternating between Asia and Europe. The programme gives up to 38 highly qualified students from Asia and Europe a unique opportunity to broaden their intellectual and cultural horizons in a multicultural environment.
The academic programme aims to give participants a better understanding of the history, culture, economics, politics and current social developments in Asia and Europe. Lectures at the ASEF University are given by highly regarded academics and experts from universities, research institutes, governments and international organizations from Asia and Europe.

‡ ASEF University Alumni Network (ASEFUAN) is a grouping of young leaders from all the Asia-Europe Meeting (ASEM) countries – since 2006 including India and Pakistan – who share a strong interest in the promotion of inter-cultural relations between Asia and Europe. It was founded in Bali in April 2002 by the graduates of the ASEF University Programme, a project organized by the Asia-Europe Foundation (ASEF) which brings together some of the most outstanding undergraduates in Asia and Europe. The members are typically university graduates in the fields of Social and Political Science, Economics, Law and Business.
Asian Human Rights Commission, coordinated from Hong Kong, aims at protecting and promoting human rights by monitoring, investigating, advocacating, and taking solidarity actions. It works towards social equality, with particular emphasis on social groups who have suffered discrimination in the past, such as women and children and monorities, including Dalits.
Association for International Water and Forest Studies (FIVAS). Independent organisation based in Oslo, Norway, working to obtain and disseminate information about the impacts of large dams and hydropower projects in the Third World, particularly where Norwegian interests are involved. Its aim is to prevent Norwegian participation in projects with adverse social or environmental impacts in cooperation with local organisations and activists in the Third World. FIVAS also focuses on Norway's role in international finance institutions, such as the World Bank.

Centre on Integrated Rural Development for Asia and the Pacific (CIRDAP) is a regional, intergovernmental and autonomous organisation, based in Dhaka, Bangladesh. It was established in 1979 at the initiative of the countries of the Asia-Pacific region and the Food and Agriculture Organization (FAO) of the United Nations with support from several other UN bodies and donors. The Centre came into being to meet the felt needs of the developing countries at that time as an institution for promoting integrated rural development in the region. From the original six members, CIRDAP has now grown up as a Centre of 14 member countries. The member-countries are Afghanistan, Bangladesh, India, Indonesia, Iran, Lao PDR, Malaysia, Myanmar, Nepal, Pakistan, Philippines, Sri Lanka, Thailand and Vietnam. Operating through designated contact ministries and link institutions in member countries, CIRDAP promotes regional cooperation. It plays a supplementary and reinforcing role in supporting and furthering the effectiveness of integrated rural development programmes in Asia and the Pacific.

Consultative Group on International Agricultural Research (CGIAR), a strategic alliance of countries, international and regional organizations, and private foundations supporting 15 international agricultural Centers, that work with national agricultural research systems and civil society organizations including the private sector. The alliance mobilizes agricultural science to reduce poverty, foster human well being, promote agricultural growth and protect the environment. The CGIAR generates global public goods that are available to all. CGIAR has two Research centres in South Asia:
‡ International Crops Research Institute for the Semi-Arid Tropics (ICRISAT), headquartered in Patancheru (25 km from the city of Hyderabad) in the State of Andhra Pradesh in central India. ICRISAT's mission is to help empower 600 million poor people to overcome hunger, poverty and a degraded environment in the dry tropics through better agriculture.
‡ International Water Management Institute, Pelawatte, Battaramulla, Sri Lanka. See below.
Coral Reef Degradation in the Indian Ocean (CORDIO) is a collaborative program involving researchers in 11 countries in the central and western Indian Ocean. CORDIO was created in 1999 to assess the widespread degradation of the coral reefs throughout the region. Gradually much of the research is focusing on mitigation of damage to reefs and on alternative livelihoods for people dependant on reefs that are being degraded due to climate change and other stress factors. Till 2007, CORDIO was supported by Sida (Swedish International Development Cooperation Agency), the Government of Finland, the Dutch Trust Fund of the World Bank, WWF (World Wide Fund for Nature) and IUCN (World Conservation Union). It has had its central coordination at the University of Kalmar, Sweden and regional centres in East Africa (Kenya), South Asia (Sri Lanka) and Indian Ocean Islands (Seychelles). The Swedish center has been in charge of overall coordination, core fundraising, and annual reporting, and the regional centers managing implementation of funding agreements, project management, reporting from the subregions and regional fundraising.
Economic and Social Commission for Asia and the Pacific (ESCAP) is the regional arm of the United Nations Secretariat for the Asian and Pacific region, based at Bangkok, Thailand.

European Commission's Delegations to South Asia:
‡ Delegation to Afghanistan
‡ Delegation to Bangladesh
‡ Delegation to India, Bhutan and Nepal
‡ Delegation to Pakistan
‡ Delegation to Sri Lanka and the Maldives

Food and Agriculture Organization of the United Nations, FAO. Leads international efforts to defeat hunger. Serving both developed and developing countries, FAO acts as a neutral forum where all nations meet as equals to negotiate agreements and debate policy. FAO is also a source of knowledge and information, helping developing countries and countries in transition modernize and improve agriculture, forestry and fisheries practices and ensure good nutrition for all. Special attention is given to developing rural areas, home to 70 percent of the world's poor and hungry people.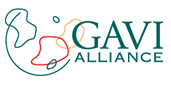 • Global Alliance for Vaccines and Immunization, GAVI. A public/private Global Health Partnership committed to saving children's lives and protecting people's health through the widespread use of vaccines. GAVI was launched in 2000 to improve access to immunization for children in impoverished countries. Governments in industrialized and developing countries, UNICEF, WHO, the World Bank, the Bill & Melinda Gates Foundation, non-governmental organizations, vaccine manufacturers from industrialized and developing countries, and public health and research institutions work together as partners in the Alliance.
Global Forum for Health Research. Established as an independent international foundation in Switzerland in 1998, organising annual Forum meetings focused on the neglected health research needs of developing countries. These fora are widely recognized as "the" annual gathering on health research. The 2005 Forum was held in Mumbai, India, 12–16 September 2005, and had the theme "Poverty, equity and health research".
Global Water Partner, South Asia. The Worldwide Global Water Partner network has its secretariat hosted at Sida in Stockholm, but also has resource centres at the DHI – Institute of Water and Environment, Denmark; HR Wallingford, UK; and the International Water Management Institute (IWMI), Sri Lanka
International Institute of Bengal Basin. Non-profit environmental services organization dedicated to the promise of safe drinking water in Bangladesh and West Bengal, India. Founded by Dr. Rash B. Ghosh, a Bengali-American scientist, the Institute has attracted a wide range of experts who are proposing solutions to the various drinking water problems that exist throughout the Bengal Basin. Headquartered in Berkeley, California, with offices in England, Bangladesh and India.
International Institute for Democracy and Electoral Assistance, IDEA. Intergovernmental organization with member states across all continents, with its main office at Stockholm, seeks to support sustainable democracy in both new and long-established democracies.
International Institute for Environment and Development, London, UK, provides expertise and leadership in researching and achieving sustainable development at local, national, regional and global levels.
International Labour Organisation, ILO. South Asia businesses handled at offices in Colombo, Dhaka, Islamabad and New Delhi. ILO has a special programme called Infocus Programme on Crisis Response and Reconstruction, recently working with Afghanistan, the civil war in Sri Lanka, and the Earthquake in Gujarat, India.
International Monetary Fund, IMF
International Network for the Availability of Scientific Publications, INASP, Oxford, UK. Established in 1992 by the International Council for Science (ICSU) to improve access to information and knowledge through a commitment to capacity building in emerging and developing countries. ICSU provided an umbrella legal status under its Committee for the Dissemination of Scientific Information until 2003 when INASP was registered in the United Kingdom as a company limited by guarantee. Since October 2004 registered as a charity.
International Organization for Migration, IOM. Existed for 50 years, strives to bring people together and helping to find solutions to migration's many and complex challenges; now involved in bringing qualified professional refugees back to Afghanistan.
International Physicians for the Prevention of Nuclear War (IPPNW), non-partisan, global federation of national medical organizations in 58 countries dedicated to research, education, and advocacy relevant to the prevention of nuclear war. To this end, IPPNW seeks to prevent all wars, to promote non-violent conflict resolution, and to minimize the effects of war and preparations for war on health, development, and the environment. Involved in efforts to convince India and Pakistan to scrap their nuclear weapons. In 1999 IPPNW published a Global Health Watch Report (Number 3), called "Bombing Bombay? Effects of Nuclear Weapons and a Case Study of a Hypothetical Explosion", written by M.V. Ramana, Security Studies Program, Center for International Studies, Massachusetts Institute of Technology, Cambridge, MA, USA.
International Society for Ecology and Culture, ISEC. A non-profit organisation concerned with the protection of both biological and cultural diversity in the World. The Ladakh Project, initiated by Helena Norberg-Hodges, is part of ISEC's activities.

International Water Management Institute, IWMI, is a nonprofit scientific research organization focusing on the sustainable use of water and land resources in agriculture and on the water needs of developing countries. IWMI – originally named the International Irrigation Management Institute – has a South Asia offfice at Hyderabad, India, dealing with India, Sri Lanka, Bangladesh and Nepal. Go to IWMI's South Asia web page!
‡ IWMI has a separate organization dealing with Pakistan, Central Asia and Middle East, with a regional office at Lahore, Pakistan. Go to IWMI's Pakistan, Central Asia, and the Middle East web page!
Islamic Development Bank, (IsDB). Based at Jeddah, Saudi Arabia
Network for Gender and Energy, ENERGIA, based at Lensden, the Netherlands.
Regional Wood Energy Development Programme in Asia, c/o FAO Regional Office for Asia and Pacific. Head office at Bangkok, Thailand.
Partners in Population and Development. Head office at Dhaka, Bangladesh. Inter-governmental alliance of 19 developing countries (including Bangladesh, India, and Pakistan), created for the specific purpose of promoting and improving the transfer of knowledge, expertise, and skills in population and reproductive health through South-South collaboration. The members of Partners in Population and Development are internationally recognized as having developed effective population policies, programs, and services, and as being strongly committed to implementing the ICPD programme (the so-called Cairo Programme of Action).
Reporters Without Borders. Organisation working in close co-operation with local and regional press freedom organisations and with members of the "Reporters without Borders' Network (in South Asia represented in Afghanistan and Bangladesh). Through its website Reporters Without Borders' keep a daily tally of attacks on press freedom as they occur throughout the world. Initiatives are being carried out on five continents through a number of national branches and offices. Go to the Swedish section, called Reportrar utan gränser.
South Asian Coordination Committee on Political Empowerment of Women (SACCPEW), Talchikhel, Lalittpur, Nepal. Regional outfit of the Center for Asia Pacific Women in Politics (CAPWIP), based in the Philippines. Non-partisan, non-profit and non-governmental regional organization dedicated to promoting equal participation of women in politics and decision-making. CAPWIP was established in 1992 by a group of women from the Asia-Pacific region who share a vision of governance that affirms gender equality, integrity and accountability, excellence, sustainable development and peace.
South Asia Research Institute for Policy and Development (SARID), Cambridge, Massachusetts, USA, is a conglomerate of dedicated professionals, united by a single purpose, which is to promote sustainable economic development in South Asia. SARID aims to become an informed guide of relevant and appropriate development strategies for the region, which comprises Afghanistan, Bangladesh, Bhutan, India, The Maldives, Nepal, Pakistan and Sri Lanka (and occasionally, due to prior historical and political involvement, Myanmar/Burma and Tibet). The intention is to link regional problems and issues to resourceful South Asian Intelligentsia. The South Asian professionals, scientists, technocrats form perhaps the largest single group of "world intelligentsia" that share a common socio-economic, linguistic tradition.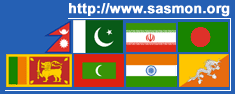 South Asia Social Mobilization Network, SASMoN, is a regional network of organisations in the seven SAARC countries plus Iran. The network is closely connected to the South Asia Poverty Alleviation Programme, SAPAP (see above). SASMoN was created after the SAARC conference at Kathmandu in 2001, and its activities were formally initiated in February, 2002. The web page, http://www.sasmon.org/ is no longer working, but till the end of 2004 SASMON was hosted by the Rural Support Programmes Network (RSPN), based at Islamabad, Pakistan. SASMoN has however focal points also in all the other countries.
United Nations System of Organisations. Links to all UN programmes.
UNDP, United Nations Development Programme
‡ The UNDP Nordic Office represents the United Nations Development Programme in the Nordic region. It opened in 1993 and is situated in Copenhagen, with suboffices in Oslo and Stockholm.
The UNDP Nordic Office provides access to the Human Development Report 2003, and other similar statistics.
It also gives access to the World Health Development Chart, a highly interesting animated computer programme presentation on the relation between the rates of child survival and GDP per capita during the last 50 years in all the countries of the World. The programme has been developed by Prof. Hans Rosling, Dept of Public Health Sciences, Karolinska Institutet, Stockholm, and Gapminder, a non-profit venture based at Malmö, Sweden. The software is free to download. Go to the World Health Development Chart!

‡ UNDP's Regional Centre in Colombo (RCC) serves 37 countries in 25 country offices of Asia and the Pacific. The RCC supports country offices by providing policy advice and backstopping services that are delivered by our regional specialists and technical advisors. The Centre is a regional knowledge and development hub helping to capture and spread development successes and best practices throughout the region under its thematic areas of poverty reduction and HIV/AIDS.

– Country offices in South Asia. Their web sites offer lots of useful information on the respective country and its development:

‡ The South Asia Poverty Alleviation Programme (SAPAP) was developed as the UNDP response to the 1993 Dhaka SAARC Summit Declaration on poverty alleviation, and ran until 2002. SAPAP was the largest regional intervention of UNDP in Asia with an allocation of $11.3 million from regional funds. It was UNDP's flagship programmme for promoting self-organisation of the poor as a means of overcoming powerlessness, seen by the poor as a central cause of their poverty. Head office was at Kathmandu, Nepal. More information.

‡ International Poverty Centre (IPC), based in Brasilia, Brazil, is one more step in bringing knowledge services closer to UNDP partners around the world. It joins the Governance Centre (Oslo, Norway) and the Drylands Development Centre (Nairobi, Kenya) as part of UNDP's effort to decentralize its key practice areas and build up substantive capacity for policy analysis and implementation in the field. IPC recently launched a new web page dealing with Applied Research on the Millennium Development Goals (MDG). It provides recent IPC research publications focusing on MDGs as well as information on the latest MDG-related events organized by IPC, including papers and training material for the events. Go for the web page.
UNESCO, the United Nations Educational, Scientific and Cultural Organization
‡ Asia/Pacific Cultural Centre for UNESCO (ACCU). Non-profit organization established in 1971 in line with UNESCO's basic principles through the cooperation of the private sector, mainly involving the publishing circles, and the Government of Japan led by the Japanese National Commission for UNESCO in order to contribute to mutual understanding and cultural cooperation in Asia and the Pacific. ACCU's multi-faceted programme in the areas of cultural cooperation, educational cooperation and personal exchange derives from our broad definition of cultural promotion.
UNFPA, United Nations Population Fund. The world's largest international source of funding for population and reproductive health programmes. Since operations began in 1969, the Fund has provided nearly $6 billion in assistance to developing countries.
UNHCR, United Nations High Commissioner for Refugees. Mandated to lead and co-ordinate international action to protect refugees and resolve refugee problems worldwide. Its primary purpose is to safeguard the rights and well-being of refugees. In South Asia UNHCR is currently involved in relief work in two countries, Afghanistan and Sri Lanka.
UNIFEM, United Nations Development Fund for Women. Provides financial and technical assistance to innovative programmes and strategies to foster women's empowerment and gender equality. Placing the advancement of women's human rights at the centre of all of its efforts, UNIFEM focuses its activities on four strategic areas: (1) reducing feminized poverty, (2) ending violence against women, (3) reversing the spread of HIV/AIDS among women and girls, and (4) achieving gender equality in democratic governance in times of peace as well as war.
‡ South Asia Regional Office web site
‡ Afghanistan Country Programme web site
UN International Strategy for Disaster Reduction, regional unit for Asia and the Pacific. Formed in the aftermath of the December 2004 tragic tsunami in the Indian Ocean. Set up with a headquarter in Bangkok, Thailand, hosted by the United Nations Economic and Social Commission for Asia and the Pacific (UNESCAP). It now offers an effective information management system with comprehensive databases, the maintenance of a regional website, the production of a bi-annual publication "Disaster Reduction in Asia and the Pacific – ISDR Informs", the dissemination of regional highlights promoting regional partners' initiatives and relevant events.

UNMIN, United Nations Mission in Nepal. Established by the UN Security Council on 23 January 2007, after the signing on 21 November 2006 by the Government of Nepal and the Communist Party of Nepal (Maoist) of a Comprehensive Peace Agreement. UNMIN administers key aspects of the Agreement, in particular monitoring of arrangements relating to the management of arms and armed personnel of both sides and election monitoring. It is headed by Ian Martin, Special Representative of the UN Secretary-General.
UN Nepal Information Platform is the virtual home of the United Nations in Nepal. It contains lots of information on humanitarian and development issues, regularly updated with the latest news, studies, reports and assessments relevant to Nepal. The web site has been developed and maintained by OCHA, the UN Office for the Coordination of Humanitarian Affairs.
UN Office for the Coordination of Humanitarian Affairs, (OCHA). Created with a mission to mobilise and coordinate effective and principled humanitarian action in partnership with national and international actors.
The Integrated Regional Information Networks (IRIN) which is a part of OCHA runs the news service IRIN News.com.
United Nations Research Institute for Social Development, UNRISD. Autonomous UN agency that carries out research on the social dimensions of contemporary problems affecting development. UNRISD is one of the world's leading think tanks on social issues, an autonomous multidisciplinary research organization funded by voluntary contributions. Its activities include research, publication, sponsorship of international policy dialogue on key social issues, substantive contribution to conferences and events related to its areas of work, and strengthening of research capacity in developing countries. With a staff of around 35 people at its Geneva headquarters, UNRISD works through a global network of scholars and research centres. Its recent research programme has included work on social policy, poverty reduction, gender and development, social movements, identity, privatization and corporate social responsibility.

UN-Water. Endorsed in 2003 as the new official United Nations mechanism for follow-up of the water-related decisions reached at the 2002 World Summit on Sustainable Development and the Millennium Development Goals. It will support Member States in their efforts to achieve water and sanitation goals and targets.
Water Supply and Sanitation Collaborative Council (WSSCC), formally created in 1990 through a United Nations General Assembly resolution, to complete work left unfinished at the close of the International Drinking Water Supply and Sanitation Decade (1981–1990). The role of the Collaborative Council is to serve as an international coordinating body to enhance collaboration in the water supply and sanitation sector, specifically in order to attain universal coverage of water and sanitation services for poor people around the world. Headquarters in Geneva, Switzerland.

World Bank Group/South Asia: Data reports, statistics, projects etc

World Conservation Union, originally called the International Union for the Conservation of Nature and Natural Resources (IUCN) is the world's largest and most important conservation network. The Union, headquartered in Gland, Switzerland, brings together 82 States, 111 government agencies, more than 800 non-governmental organizations (NGOs), and some 10,000 scientists and experts from 181 countries in a unique worldwide partnership.
‡ IUCN Regional Asia Office in Bangkok, in charge of South Asian nations

‡ IUCN Bangladesh web page
‡ IUCN Nepal web page
‡ IUCN Pakistan web page
‡ IUCN Sri Lanka web page
---
National Development agencies:
Denmark:

Danida, Danish International Development Agency. Working mainly with Bangladesh, Bhutan and Nepal, but also providing some assistance to Afghanistan, India and Sri Lanka.

Finland:

Global Finland. Ministry for Foreign Affairs, Department for International Development Cooperation

Norway:

NORAD, Norwegian Agency for Development Cooperation. Working mainly with Bangladesh and Nepal, but also providing some assistance to Afghanistan, Pakistan and Sri Lanka

Sweden:

Sida, Swedish International Development Cooperation Agency. Working with Afghanistan, Bangladesh, India and Sri Lanka

United Kingdom:

Department for International Development, DFID. Working with Afghanistan, Bangladesh, India, Nepal, Pakistan and Sri Lanka

Germany:

Deutsche Gesellschaft für Technische Zusammenarbeit (GTZ). Working with Afghanistan, Bangladesh, Bhutan, India, Nepal, Pakistan and Sri Lanka

United States:

U.S. Agency for International Development. Working with Afghanistan, Bangladesh, India and Nepal

Canada:

Canadian International Development Agency, CIDA. Working with Afghanistan, Bangladesh, Bhutan, India, the Maldives, Nepal, Pakistan and Sri Lanka

Switzerland:

Direktion für Entwicklung und Zusammenarbeit, DEZA. Working with Afghanistan, Bangladesh, Bhutan, India, Nepal, Pakistan and Sri Lanka

The Netherlands:

Directorate General for International Cooperation (DGIS).

Nederlandse Ontwikkelingsorganisatie, SNV. Working with Bhutan and Nepal.
Some non-governmental organisations:
Involved with more than one country in South Asia:
International Institute for Democracy and Electoral Assistance, IDEA, intergovernmental organization based at Stockholm, Sweden, with member states across all continents, seeks to support sustainable democracy in both new and long-established democracies.

International Dalit Solidarity Network, IDSN, Copenhagen. Formed in March 2000, IDSN is a network of national solidarity networks, groups from affected countries and international organisations concerned about caste discrimination and similar forms of discrimination based on work and descent. Publishes annual reports.
International Forum on Globalization, IFG

IWGIA, International Workgroup for Indigenous Affairs

Pakistan–India Peoples' Forum for Peace and Democracy, PIPFPD
ProPoor, nonprofit organisation registered in Kolkata (India), Singapore, and Atlanta, Georgia (USA). Established in 1998, ProPoor is committed to the dissemination of information and promotion of sustainable development initiatives, in response to the needs of under represented and marginalized sectors of society in the South Asia.
South Asia Forum for Human Rights, Kathmandu, Nepal
Bangladesh Rural Advancement Committee, BRAC. Formed to assist refugees in February 1972, BRAC has evolved into the largest, multi-faceted non-government development organization in the world. Its operations include large rural and social development programs, urban poverty programs, micro-credit, non-formal primary education, health, nutrition and population programs, development research and evalation, and a range of entrepreneurial activities.
Proshika. Specializing in education and training, it is one of the largest NGOs in Bangladesh, running a broad range of E&T programmes leading to income and employment generation, health education, building of health infrastructure, and environmental protection and regeneration.
Sustainable Development Networking Programme Bangladesh, SDNBD. Geared towards facilitating the communication of sustainable development information in developing countries, through creating the SDN. In Bangladesh, the SDN is establishing a non-profit Internet service provider for information exchange among development partners, academia, policy makers and the community.
Jumma Peoples Network UK (JPNUK), Human Rights organisation demanding justice for the indigenous Jumma People of the Chittagong Hill Tracts. Established in 2002, and based in London. Regularly working with Amnesty, Survival International and other human rights organisations and activists.
Bangladesh Poribesh Andolon (BAPA), a common forum of citizens and organizations concerned with the environment of Bangladesh. A community-based group, called POROSH, was set up as such a forum concentrating on Dhaka only in 1997. This has virtually been transformed into BAPA in 2000 with nation-wide coverage and expanded dimension.

Bangladesh Environment Network (BEN), has been set up to facilitate communication about Bangladesh's environmental problems. It is open to all Bangladeshis who are either residing in Bangladesh or living abroad. BEN is also open to non-Bangladeshis who are interested in Bangladesh's environmental problems.

NGO Forum for Drinking Water Supply & Sanitation, Dhaka. Apex networking and service delivery agency of NGOs, CBOs (community based organization) and private sector and civil society actors who implement water and sanitation (WatSan) programmes at the unserved and underserved rural and urban communities.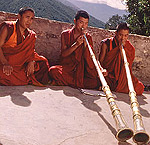 Amicus Foundation. Based at Kilauea, Hawaii, USA. Responds to orphaned children, disenfranchised women and the imperiled culture of Bhutan. Sponsors projects in medicine, education, women's rights and cultural preservation.
Byrraju Foundation, Andhra Pradesh. A not-for profit organisation dedicated to bringing about a holistic and sustainable improvement in the quality of lives of the rural underprivileged. The Foundation was set up in July 2001 in memory of Shri Byrraju Satyanarayana Raju, (1927-2001), a successful agriculturist turned entrepreneur and founder of the Satyam group of companies, who believed that the development of villages is vital for the progress of India.

Coastal Poor Development Network, COPDANET, created in 1991. Works for a better coastal eco system and to improve the quality of life to several thousands of coastal poor. COPDANET comprises of scientists, environmentalists, researchers and NGOs who serve as watchdogs conserving natural regenerative systems and the inhabitants.

Development Alternatives Group, New Delhi. Non-profit organisation established in 1983, working to create large scale sustainable livelihoods.
Indian Society of Labour Economics. Founded in 1957 by a distinguished group of academicians and public men engaged in promoting the study of labour and industrial relations. Established a full-fledged research and training institute called "Institute for Human Development (IHD)" in 1998, to undertake and promote research in the areas of labour, employment, poverty, health, education and other aspects of human development.
Indian Environmental Society (IES), has been promoting Environmental Improvement Initiatives in India since 1972. IES is active in Environmental Education, Biodiversity Conservation, Information Dissemination, Solid Waste Management, Eco-Technology & Heritage Conservation.
International Society Against Dowry And Bride Burning in India. Formed in 1993 by Himendra Thakur, an engineer from IIT, Kharagpur, but presently residing in Salem, USA.

ISEC International Society for Ecology and Culture – Ladakh Project

Manavodaya Institute of Participatory Development, Lucknow
Society for Elimination of Rural Poverty, Hyderabad
Society of Heritage Planning & Environmental Health (SHPEH), Varanasi. Organization also running the Indo-Nordic Cultural Association (INCA). President: Dr Rana P B Singh.
Tarun Bharat Sangh, one of the pioneers in field of decentralised community based water management systems in India. For more than 20 years it has mobilized local people in hundreds of villages in Rajasthan in water-shed management projects, that has regenerated life and society in denuded and deserted lands.
Lok Satta (People's Power), a people's movement for good government and against corruption in India, devoted to fight: Criminalisation of politics; Rigging in elections; and Bribes for everything – big and small
Indian NGO's, web page devoted to Indian non-governmental organizations (NGO's), published by IndianNGOs.com Pvt Ltd, Thane, Maharashtra
PRIA, New Delhi, a civil society organisation, established in 1981, undertaking development initiatives to positively impact the lives and improve the quality of living of marginalised and excluded sections of the society.
NGO's in India, Voluntary Organisation Database, produced by the Planning Commission of India.
Friends of Maldives (FOM), set up in December 2003 as a Human Rights NGO aimed at increasing awareness of alleged Human Rights abuses in the Maldives. FOM works closely with leading NGOs, the media, Government bodies and International Institutions to ensure regular reports are circulated concerning these alleged abuses. FOM also seeks to ensure those detained are awarded the full protection of due process such as independent legal representation and adherence to the rule of law.
Foundation for the Advancement of Community Education (FACE), Lahore
Rural Support Programmes Network (RSPN), Islamabad
Society for the Advancement of Education (SAHE), a not for profit, non-governmental organization established in 1982 by a group of concerned citizens and academics to respond to the deteriorating standards of education.
Uks Research, Resource & Publication Centre on Women and Media, Islamabad. Since its inception in 1997, Uks has monitored media, conducted research on emerging trends, particularly regarding gender and women development, and undertaken trainings and workshops to raise awareness about crucial issues amongst media.
Pakistan Society (PS), funded in 1982. Working for the prevention of drugs and substance abuse in Pakistan, including establishment of Drop-in Centre for street injecting drug users, and awareness building on HIV/AIDS.

South Asia Centre for Peace (SACP), Islamabad. Works in collaboration with representatives and member organizations in other countries of South Asia. Publishes the bi-annual South Asia Peace Magazine.
Environmental Foundation, Colombo. The oldest environmental public interest law organization in Asia, founded in 1981
Neelan Tiruchelvam Trust, Colombo. Promotes peace and reconciliation nationally and internationally through the support of education, studies and programmes that foster Constitutionalism and Democracy; Human Rights including Fundamental, Minority and Women's Rights; and Pluralism and Diversity.
The Lanka Council on Water Falls (LCWF), Sri Jayawardenapura, advancing public awareness of more than 382 Sri Lankan Waterfalls, exploring their potentialities and protecting them from numerous threats by collective approach, preserving their natural beauty and environmental potentiality.
Back to Info&News


---