SWEDISH SOUTH ASIAN STUDIES NETWORK

---
Department of Woman and Child Health, Karolinska Institutet Medical University, Stockholm
Postal address: Institutionen för kvinnors och barns hälsa, Karolinska Institutet, Retzius väg 13 A-B, 4 tr, 171 77 Solna.
Visiting address: Eugeniahemmet T4, Karolinska University Hospital, Solna
Web page: http://www.ki.se/kbh/barnmorsk/
Contact persons: PhD Barbara Welles-Nyström, phone: +46 (0)8 524 824 03
Professor Kyllike Christensson, phone: +46 (0)8 524 82402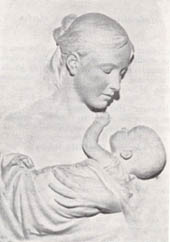 The department is responsible for the training of midwifes. It is involved in several International collaboration projects, funded by Sida, WHO and the World Bank.
In South Asia collaboration has been established with Trivandrum Medical University, College of Nursing, in Thiruvananthapuram, Kerala (India), Punjab Agricultural University in Ludhiana (India) and Fatima Jinnah Medical College in Lahore (Pakistan).
The department is also engaged in an inter-institutional collaboration for improving midwifery and emergency obstetric care in India. The partnership project titled "Developing inter-institutional collaboration between institutions in India and Sweden for improving midwifery and emergency obstetric care services in India" was agreed upon in 2005 between Karolinska Institutet, the Swedish Midwifery Association and a core group of organisations from India (Academy of Nursing Services, Trained Nurses Association of India, Society of Midwives in India, the White Ribbon Alliance India), with funding from the Swedish International Development Cooperation Agency, Sida. The Indian Institute of Management in Ahmedabad, through their Centre for Management of Health Services, coordinates the collaboration. The project was funded by Sida with SEK 20 million for the period December 2005 – June 2009.
The contact person for the KI-ANS/IIMA collaboration on the Swedish side is Professor Kyllike Christensson.
Project description: The overall goal of the institutional collaboration is to support the development of high quality midwifery training and maternal health management and services in India specifically the midwifery and emergency obstetric care (EmOC) components that directly impact on maternal and neonatal mortality and morbidity. The key strategy of this effort is to develop a network of collaborating institutions in India and in Sweden that will provide technical expertise to central/state governments, midwifery training institutions, professional organisations and other stakeholders, and closely support the Government of India's maternal health policy under the National Rural Health Mission and Reproductive and Child Health Programme. The project, whilst undertaking situational analysis studies that will culminate into a series of papers for advocacy and development of management improvement processes at national/state level, will also develop centres of excellence in midwifery training and create a model of maternal care based on the government guidelines for auxiliary nurse midwives (ANMs). In addition, the professional capacity of the councils, associations and maternal health division of central/state governments will be enhanced and a network of institutions will be developed that will have common/shared perspectives in the area of midwifery and maternal health.
As part of this project, a study/exposure visit was organised in early 2011 for a five-member state-level delegation. It is well-documented that Sweden was able to reduce its maternal mortality even when it was a low resource country with the help of well trained and professional midwives. The purpose of this visit was to understand the structure and functioning of Swedish training institutions, public health and midwifery organizations for improving maternal health.

For many years the department has also been involved in a Linnaeus-Palme International Exchange Programme with the Trivandrum Medical College in Thiruvananthapuram, India. Coordinator for the undergraduate midwifery students and teachers exchange with India is Anna Hjelmstedt.
More information about the Linnaues palme projects.
Research connected to South Asia
Dr. Welles-Nyström received her doctoral degree in Comparative Human Development from the Harvard University Graduate School of Education. Research interests focus primarily on cross-cultural studies of women and children with attention paid to gender, feminist theory, and psychology. She has considerable international teaching experiences, most recently in India, at the Trivandrum College of Nursing during the years 2002-04, as she was the coordinator of the ongoing Linnaeus Palme Exchange Programme.
In Pakistan Dr. Welles-Nyström is collaborating with Dr. Shakila Zaman, Professor in Preventive Paediatrics. Profesor Zaman has a long and distinguished carer as a medical researcher, particularly in the field of epidemiology, child health in developing countries and public health. He received his PhD training from the Dept. of Clinical Immunology, Göteborg University.
South Asia related Advanced International Training Programme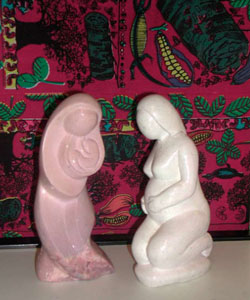 The department hosts an Advanced International Training Programme on "Strengthening Midwifery Competence in Sexual and Reproductive Health and Services" (funded by the Swedish International Development Cooperation Agency, Sida), to be held in two parts, first in the October 2009 and then continued in August–September 2010. The programme is designed for professional midwives in Asia who have a basic education equivalent to WHO/ICM/FIGO defined required competence. The participants should hold positions that have an influence on ongoing issues related to SRHR. A team of three participants (representing clinical work, education and policy) from each country will be preferred. Applicants should have a planned or an ongoing SRHR project, supported and approved by the employer. The overall programme objective is to strengthen midwives' competence in countries where maternal morbidity and mortality are as highest, that is in South Asia and sub-Saharan Africa. The programme is organized as a joint venture between the Division of International Health (IHCAR) at Karolinska Institutet; International Maternal and Child Health (IMCH), Dept. of Women's and Children's Health at Uppsala University; and the Swedish Association of Midwives. Closing date for application was 1 May 2009. Full information incl. application form (as a pdf-file).