SWEDISH SOUTH ASIAN STUDIES NETWORK

---
Study of Religions, School of Gender, Culture and History, Södertörn University
Postal address: Religionsvetenskap, Institutionen för genus, kultur och historia, Södertörns högskola, SE-141 89 Huddinge, Sweden
Visiting address: Alfred Nobels allé 7, Flemingsberg
Web page: http://webappo.sh.se/
Contact person: Lecturer Dr. Göran Ståhle
South Asia related research at the department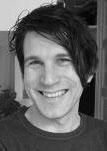 Dr. Göran Viktor Ståhle defended his doctoral dissertation called "The Religious Self in Practice at a Hindu Goddess-Temple: A Cultural Psychological Approach for the Psychology of Religion", at the Uppsala University (Division of Psychology of Religion) on Friday 17 December 2004. It was an ethnographic study of a Hindu temple for Goddess Durga worship in Varanasi, India. Before joining the Division of Psychology of Religion, Göran Ståhle worked at the Dept. of Media, Journalism and Communication at Stockholm University. The combination of disciplines means that he was able to interpret his research material through theories used in Social Psychology, Cultural Psychology, as well as in Ritual Theory. More information about the thesis.
In his post-doc research at Södertörn University, Dr. Ståhle has continued to focus on religiousness in the borderlands between Psychology, Sociology and Social Anthropology, and how this can be related to Health. He has concentrated on studies on how traditional South Asian techniques and ways of thinking – especially Ayurvedic practices – are today used in a Swedish context within the field of Complimentary Medicine as well as in the New Age movements. More information on his personal web page.


Dr. Willy Pfändtner defended his doctoral dissertation about "Understanding Religious Diversity – a Contribution to Interreligious Dialogue from the View-point of Existential Philosophy" at Uppsala University on 3 December 2005.
His aim behind the thesis was to make the Indian traditions more understood in the West, and in order to realise this, it is also necessary to become acquainted to the Western world of concepts. It addresses the question of the role of religion in a world to come. It presupposes that for religion to play a positive and constructive role in future society interreligious dialogue is of utmost importance. How religious diversity is conceived and how problems of religious diversity are discerned have in this context bearings on attitudes towards the interreligious situation. More information about the thesis, with an abstract.
Dr. Pfändtner studied Philosophy, Sanskrit and Bengali already in the 1960s och from the 1980s also Indology at Uppsala University. He is currently engaged in teaching both at Södertörn University and at the Dept. of Ethics and Philosophy of Religion at Uppsala University.
In Uppsala, he has been cordinating the interdisciplinary seminar group South Asia Studies Seminar, SAS that was formed in 2006 among researchers and PhD candidates that were engaged in South Asia related research at Uppsala University. More information about SAS.
Willy Pfändtner has also been known as Ajit das. He was one of the persons that introduced the ISKCON (International Society for Krishna Conciousness) movement in Sweden in 1973. He was a member of the movement for 15 years (read an interview by Anders Haag in Svenska Dagbladet 15 March 2004 – in Swedish only – about these experiences).
More information about Dr. Pfändtner at his personal web page.