SWEDISH SOUTH ASIAN STUDIES NETWORK

---
Swedish Collegium for Advanced Study (SCAS), Uppsala
Address: Swedish Collegium for Advanced Study, Linneanum, Thunbergsvägen 2, SE-752 38 Uppsal, Sweden
Web page: www.swedishcollegium.se
Contact persons: Björn Wittrock, Professor in Political Science at Uppsala University, and
Principal of SCAS, phone: +46 (0)18 557085
Sandra Maria Rekanovic, Coordinator, SCAS, phone: +46 (0)18 557 085
Founded in 1985 SCAS was the first institute of its kind in Northern Europe. It is a national scientific institution, chartered by the Government of Sweden as an institute for advanced study mainly in the social and human sciences. In 1991 SCAS was a founding member of SIAS ("Some Institutes for Advanced Study"), a group of nine leading European and American institutes for advanced study, among them IAS Princeton and Wissenschaftskolleg zu Berlin.
A core component of an institute for advanced study is a highly selective programme for visiting fellows. Scholars can apply to become Fellows-in-residence and after an extensive review process thirty senior as well as early career scholars are invited to spend one academic semester or one year at SCAS. Fellows are entirely free to focus on their own research whether they choose to work individually or form part of a thematic group. As a scholarly community the Collegium provides an environment that is conducive to a lively intellectual dialogue across disciplinary boundaries.
Research fellows from South Asia
Over the yars, a number of researchers from South Asia have been selected for fellowships at SCAS. Among them can be mentioned Amit Bhaduri from Jawaharlal Nehru University in New Delhi (Spring 1997); T. K. Oommen, Jawaharlal Nehru University, New Delhi (Spring 1998); Veena Das, University of Delhi, and New School for Social Research, New York (Autumn 1999); Swati Chattopadhyay, University of California, Santa Barbara (Spring 2007); and Krishnan Srinivasan, Maulana Abul Kalam Azad Institute of Asian Studies, Kolkata (Spring 2008).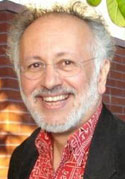 During the academic year 2010/11, Professor Kapil Raj, Directeur d'études at École des hautes études en sciences sociales (EHESS) in Paris, has been a SCAS Fellow. At EHESS, Raj is attached to the Centre d'Études de l'Inde et de l'Asie du Sud (CEIAS) and the Centre Alexandre Koyré pour l'histoire des sciences et des techniques, of which he is at present co-chair. He has also been Visiting Professor at many institutions, including Jawaharlal Nehru University, New Delhi; Uppsala University; University of Chicago; Northwestern University, Chicago; and University of California, Los Angeles. He is the current President of the "Science and Empires" Commission of the International Union of History and Philosophy of Science, and a member of the editorial boards of The British Journal for the History of Science and of Purushartha, a French journal of South Asian studies.
In addition to articles in major international journals, Raj's publications include "Relocating Modern Science: Circulation and the Construction of Knowledge in South Asia and Europe, 1650-1900" (2007) and a co-edited work, "The Brokered World: Go-Betweens and Global Intelligence" (2009).
At SCAS, Raj worked on his current research project on the history of Kolkata (Calcutta) as a space of intercultural encounter and interaction between Asians and Europeans and the forms of intellectual and material practices that resulted from this encounter between 1690 and 1830. On 16 February 2011, he gave a SCAS lecture on "Settling Differences, Managing Difference: The Intellectual and Urban Dynamics of Calcutta, 1690-1820". The seminar was organised in collaboration with the Uppsala Interdisciplinary Seminar in Eighteenth-Century Studies. More information.

International Institute of Sociology


SCAS also houses the International Institute of Sociology (IIS) Secretariat. Since 2005, Prof. Björn Wittrock (photo) is the Director for IIS.
IIS is a scholarly organization, founded in 1893, which seeks to stimulate and facilitate the development, exchange, and application of scientific knowledge to questions of sociological relevance. Membership is open to all sociologists as well as to scholars in neighbouring disciplines. Every two years the IIS organizes a world congress in Sociology. These congresses are vibrant intellectual events.
The 40th World Congress of International Institute of Sociology (IIS) will be held at New Delhi, India 16–19 February 2012. The theme of the conference will be "After Western Hegemony: Social Science and its Publics". It is jointly sponsored bySCAS and the Centre for the Study of Developing Societies (CSDS) in Delhi. The main organisers are Prof. Wittrock and Rajeev Bhargava, Director of CSDS.
More information.