SWEDISH SOUTH ASIAN STUDIES NETWORK

---
Practical advice:
• Currency Converter, between all curriencies of the World.
• Time around the World, showing the exact time in each Country right now.
• Weather forecasts for South Asian nations is offered by the World Meteorological Organization, based in Geneva:
– Afghanistan
– Bhutan
– India
– Maldives
– Nepal
– Pakistan
– Sri Lanka
(No forecasts available for Bangladesh and Bhutan)
• Asian Maps, from the Perry-Castañeda Map Collection, at University of Texas, Austin

• Maps of India offers a large variety of Indian maps. It is run by Compare Infobase Pvt. Ltd in New Delhi. There are maps of all kinds: overviews, political, tricolor, outline, physical, dynamic, clickable, zonal, topographic, reference, geographical, demographic, historical, economic, social/cultural , parliamentary constituency, scientific, industrial, statewise, districtwise. Maps of Indian states and cities are also available, as well as transport network maps, airways and railway maps, and many other things.
Maps of India also sells an updated cd-rom containing 5.000 most useful maps of India. It is sold for INR 995 or USD 50. More information about the cd-rom.

• MapmyIndia is a unique New Delhi-based service, providing dynamic, interactive, searchable and highly detailed maps over India, including routes between any two major locations and viewing various tourist and business locations instantaneously on the map. It is an interactive and intelligence based web site, bringing about a paradigm shift in the way people in India have been looking at maps.

• Maps of Afghanistan (political and military maps, city maps, regional overviews, on the security and humanitarian situation, etc.), by GlobalSecurity.org.
• Conversion between Hijra (Muslim) and Gregorian Calendars
• Indien.nu is a new web site developed by Yvette Ekblom Kenttä and Henric Carlsson in Örebro. It offers (in Swedish only) lots of useful information about travelling to India.
• Kolkatabirds.com. Extensive ornithologists web site, presenting more than 950 species of Indian birds with colour photos. Edited by Bill Harvey, closely associated with the Northern India Bird Network; Bikram Grewal, author of several best-selling guides to Indian birds; and K. S. Gopi Sundar, one of the top field scientists working in India.
• Tea Centre, Stockholm. Tea from Bangladesh, India and Sri Lanka (and other countries) available in Sweden through mail order.
Situation on malaria and other diseases in South Asia:
WHO Regional Office for South-East Asia, based in New Delhi, offers information and statistics on the malaria situation in Bangladesh, Bhutan, India, Nepal, the Maldives and Sri Lanka.
MD Travel Health.com gives information on the malaria situation, as well as facts on vaccinations and other medical advice before travelling to Pakistan.
MD Travel Health.com offers the same exhaustive service for Bangladesh, Bhutan, India, the Maldives, Nepal and Sri Lanka.
Information on vaccinations, from Resemedicin.com (in Swedish).
South Asian telephone Directories:
Business guide to Bangladesh yellow pages. White page to follow soon.
Indian Telephone Directories on the Web. Available for Andhra Pradesh; Bhopal and other cities in Madhya Pradesh; Chandigarh; Delhi; Goa; Kolkata (West Bengal); Maharashtra – including Mumbai; and Tamil Nadu – including Chennai.
Besides yellow pages are available for all over India.
Searchable database of telephone codes (STD codes) of cities and towns in India.
Maldivian yellow pages. Searchable directory.
Telephone Directory for Pakistan. Free service offered bt KalDirectory/Phonepk.com.
South Asian Hotel Portal:
Pakistan: Cheap Hotels is the Pakistani hotel comparison portal that helps visitors to find hotels in Bhurban, Gwadar, Islamabad, Karachi, Lahore, Multan, Muzaffarabad, Peshawar, and Rawalpindi. Browse the portal.
Information from the Swedish Foreign Office:
Recommendations about travelling to different countries. At present (March 2011) the Swedish Foreign Office
advises against all travel to Afghanistan,
advises against all travel to the Northern Sri Lanka (the districts of Jaffna, Kilinochchi, Mullaitivu, Vavuniya, Mannar).
advises against all travel to the provinces of Khyber-Pakhtunkhwa and Baluchistan, plus the Federally Administered Tribal Areas (FATA) in Pakistan
and all non-essential travelling to:
• Other parts of Pakistan; and
• Jammu och Kashmir State in India
(except for travelling to the Ladakh region by air to Leh, or by road via Manali, Himachal Pradesh)
Travel Advice for Swedish travellers to India and Sri Lanka (Info from the Swedish Foreign Office)
Travel Advice for Swedish travellers to Nepal (Info from the Swedish Foreign Office)
Visa rules for Swedish citizens intending to visit foreign countries
Visa rules for foreigners intending to visit Sweden
It is possible to subscribe for updated e-mail alerts on the security situation in any given country, directly from the British Foreign & Commonwealth Office. Go to FCO's registration page.
British Foreign Office:
The British Foreign & Commonwealth Office gives detailed advice on safety aspects on travelling to all countries. The British advise as follows:
AFGHANISTAN: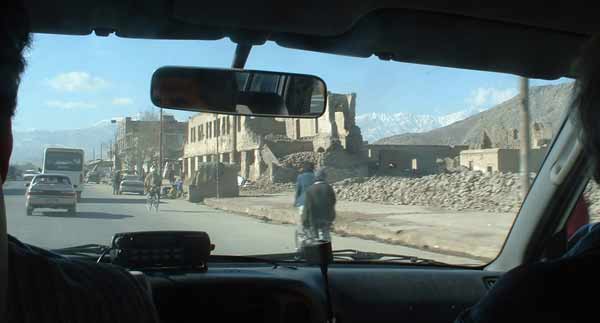 The British Foreign & Commonwealth Office strongly advises against all but essential travel to Kabul and the surrounding urban area, because of ongoing terrorist activity and the high risk of kidnap, violent crime and suicide attacks. The main supply routes and principle roads have a particular heightened threat of road side bombs and ambush.
It also strongly advises the following travel restrictions according to provincial regions:
Kabul:
• against all travel to the Surobi, Paghman, Musayhi and Chahar Asyab Districts of the Kabul province.
• against all but essential travel to other parts of Kabul province.
Northern Afghanistan:
• against all travel to Kunduz
• against all but essential travel to Badakshan, Balkh, Baghlan, Faryab, Jawzjan, Samangan, Sari Pul and Takhar.
Eastern Afghanistan:
• against all travel to Ghazni, Kapisa Khost, Kunar, Laghman, Logar, Nangarhar, Nuristan, Pakitka, Wardak and Paktya.
• against all but essential travel to Bamiyan, Parwan, Panjshir, and the main Kabul/Torkham highway.
Southern Afghanistan:
• against all travel to Helmand, Kandahar, Nimroz, Uruzgan and Zabul.
Western Afghanistan:
• against all travel to Badghis, Farah the Shindand and Gozarah Districts of Herat province.
• against all but essential travel to Dai Kundi, Ghor and Herat.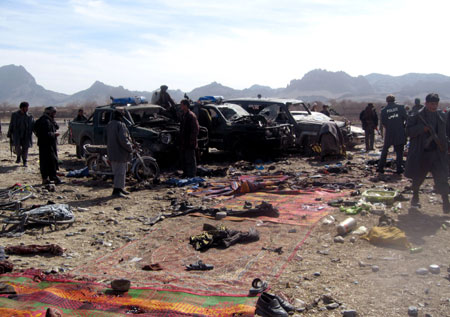 • use caution. Insurgents retain the intent and capability to conduct suicide attacks in Kabul City despite the considerable ANSF presence and the 'ring of steel'. Recent attacks have highlighted that representations of GIRoA, ANSF, ISAF and the international community remain the primary targets.


On 23 May 2011, a civilian bus transporting employees of a road construction company detonated an IED in the Sparwan area of Panjva'i District, Kandahar Province. The detonation resulted in at least 12 fatalities and a further 20 casualties.


On 23 May, a suicide bomber armed with a suicide-IED detonated the device in the vicinity of a bazaar in Najeel Khail village in Alisheng District, Laghman Province. Reporting indicates that the attack resulted in four fatalities, including at least two Tribal Elders and 12 further casualties.


On 21 May the military wing of the Mohammad Dawod Hospital in Kabul was subject to an effective suicide-IED attack. At least six people were killed and over 20 other wounded as a result of the blast.


On 7 and 8 May insurgents carried out an attack against key government sites in Kandahar City. Targets included the National Directorate of Security (NDS) Headquarters, the Provincial Governor's offices and the Afghan National Civil Order Police (ANCOP) Headquarters. The scale and duration of the attack suggest that it was well-planned and particularly aggressive.
On 1 May the Taliban issued a press release announcing the start of a Spring offensive, 'Operation Badr', further increasing the danger and threat of attack throughout all of Afghanistan.


On 25 April 476 prisoners escaped from the Sarposa Prison in Kandahar. Some prisoners have been recaptured but a number remain at large.


On 1 April 2011, a demonstration in the northern city of Mazar-e-Sharif, Balkh province, in response to the burning of a Quran in the United States turned violent when a small group of armed insurgents broke into the UNAMA compound. The insurgents killed three members of international UN staff from Norway, Sweden and Romania. Similar protests in response to the Quran burning were seen across Afghanistan, most notably in Kandahar where two days of protests led to an attack on the compound of the Governor of Helmand Province.


On 28 January 2011, a supermarket in the Wazir Akbar Khan area of Kabul City Centre was attacked. This is frequented by the international expatriate community in the area and was the first attack within Kabul's 'Ring of Steel' since February 2010.
On 12 January 2011 a coach in Southern Afghanistan was attacked, killing two members of the Afghan National Directorate of Security (NDS) who were on board in civilian clothing. 27 others were injured.
Since autumn 2010 there has been reconciliation between INS and the Government of Afghanistan in Takhar and Kondoz provinces. However, there still remains a very high threat from the numerous IEDs placed in the regions before cells fled the areas. There continues to be low-level attacks against Afghan Security Forces in the area.
On the morning of 26 September 2010, a British national was kidnapped with three Afghan staff on the road between Jalalabad in Nangarhar Province, and Asadabad in Kunar Province, in Eastern Afghanistan. During the early hours of 09 October 2010, the aforementioned British national was killed during the course of a rescue attempt. In light of this incident and the recent murders of eight members of the International Community in Badakhshan, the FCO strongly reiterates its travel advice.

You should be vigilant and take extra care, particularly in and around landmarks and places where large public crowds can gather. International embassies, government ministries and military establishments, as well as hotels, shops and restaurants used by the international community have been attacked in the past and it is likely that there will be further such attacks. Afghanistan has a high threat of terrorism and specific methods of attack are evolving and increasing in sophistication.
No part of Afghanistan should be considered immune from violence and the potential exists throughout the country for hostile acts. Visitors travelling to Afghanistan do so at their own risk and without protection from HMG.
There is a heightened threat of roadside bombs and ambush outside Kabul City. You should maintain a heightened level of vigilance at all times, observing the strictest of security measures and avoid any unnecessary travel. Travellers should also consider making their own security arrangements for the duration of their time in Afghanistan.
The kidnap threat throughout the country remains high, particularly against local nationals, but also against the international community.
Read FCO's more detailed travel advise report about Afghanistan.
BANGLADESH: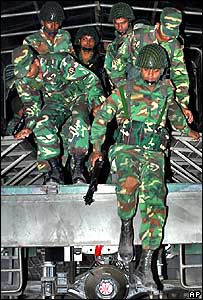 • against non-essential travelling to the Chittagong Hill Tracts (this does not include the city of Chittagong). If you propose to visit the Chittagong Hill Tracts you are required to give the Bangladeshi authorities ten days' notice of your travel plans.
• use caution. Demonstrations can quickly turn violent in Bangladesh.
There is a general threat from terrorism. Attacks cannot be ruled out and could be indiscriminate, including in places frequented by expatriates and foreign travellers.
Read FCO's more detailed travel advise report about Bangladesh.
BHUTAN:
• There is a low threat from terrorism. But you should be aware of the global risk of indiscriminate terrorist attacks which could be in public areas, including those frequented by expatriates and foreign travellers.


Read FCO's more detailed travel advise report about Bhutan.
INDIA:
• against all travelling to or through rural areas of Jammu and Kashmir state (with the exception of the region of Ladakh).
• against all travelling in the immediate vicinity of the border with Pakistan, other than travel across the international border at Wagah.
• also against all travelling to the North-Eastern state of Manipur (except Imphal by air).
• against non-essential travelling to Imphal, capital of Manipur.
• against non-essential travelling to Srinagar, capital of Jammu and Kashmir.
• use caution. There is a high threat from terrorism throughout India. Recent attacks have targeted public places including those visited by foreigners. Following explosions in Mumbai on 13 July, major cities in India remain on high alert and British nationals should exercise caution.


Anyone on a tourist visa leaving India cannot return within two months, unless they meet specific conditions.
Read FCO's more detailed travel advise report about India.
MALDIVES:
• use caution. Maldives has been going through a period of political transition. Social unrest is possible and some past demonstrations on the capital, Malé, and other islands have resulted in violence. You should avoid demonstrations and beware of spontaneous gatherings. British nationals should be aware that a large protest is planned for the afternoon of Friday 6 May 2011 in Malé. Please exercise caution at this time.


There is a general threat from terrorism. Attacks could be indiscriminate, including in places frequented by expatriates.
Read FCO's more detailed travel advise report about Maldives.
NEPAL: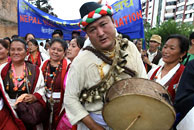 • use caution. The political situation in Nepal is changeable. There are frequent bandhs (shutdowns), rallies and demonstrations, which can be violent and cause widespread disruption. If you are travelling in Nepal, you should remain vigilant, avoid demonstrations, and stay in close touch with your tour operator.


Read FCO's more detailed travel advise report about Nepal.
PAKISTAN:
• against all travelling to the Federally Administered Tribal Areas (FATA), and much of Khyber-Pakhtunkhwa including the areas of Peshawar, Kohat, Tank, Bannu, Lakki and Dera Ismail Khan. We advise against travel to the city of Peshawar and districts south of the city.
• against all travelling to Swat, Buner, and Lower Dir, including travel on the Peshawar to Chitral road via the Lowari Pass. In these areas there are ongoing reports of military or militant activity. There are ongoing military offensives against militants in Swat, Buner, and Lower Dir, and a curfew has been imposed in parts of these districts. Large numbers of people have evacuated these areas. The risk from lawlessness and kidnapping remains severe.
• against all travelling to Northern and Western Baluchistan and non essential travel to Quetta.
• against non essential travel to parts of Interior Sindh to the north of Nawabshah.
• against non essential travel to the Kalesh Valley, the Bamoboret Valley and Arandu District to the south and west of Chitral in Khyber-Pakhtunkhwa. These areas have seen a significant increase in militant activity recently which has included abductions, violent armed robbery and murder.


• against using the rail network across the whole of Pakistan.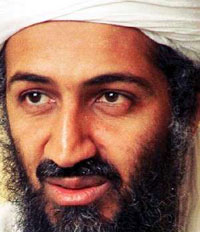 • use caution. There has been an escalation of violence in Karachi which is affecting most parts of the city including the areas around the main road to the airport. In the past week the number of people killed in political and sectarian clashes has increased and this has included a number of innocent bystanders. It is likely that this violence will continue or increase further in the coming days. You should be particular vigilant at this time, keep a low profile, minimise movement around the city and avoid large gatherings or crowds.


On the afternoon of Monday 13 June 2011 there was a bomb attack in the I-8 Markaz commercial area of Islamabad. Local media are currently reporting that there has been one fatality with eight injured. We are advising all British nationals to avoid the area.


Following the announcement that Osama bin Laden has been killed in Abbottabad, Pakistan on 2 May, you should be aware of a possible increase in threat throughout the country. This may include an increased threat against westerners. We already advise against travel to much of Khyber Pakhtunkhwa, which includes Abbottabad and Charsadda, where a blast on 13 May 2011 killed at least 80 people. British nationals in Pakistan should be particularly vigilant at this time, including in all major cities of Pakistan. You should keep a low profile, avoid large gatherings and crowds, and limit movements on Friday afternoon. In Karachi, you should avoid the area around the US Consulate buildings in Saddar Town.


There is a high threat from terrorism and sectarian violence throughout Pakistan.
The Pakistani authorities are also concerned about the threat to foreigners of kidnapping.
If you are intending to travel to Pakistan, you should follow the developing situation in the news media and consult FCO travel advice regularly.
Local laws reflect the fact that Pakistan is a Muslim country. You should respect local customs and sensitivities at all times, especially during the holy month of Ramadan or if you intend to visit religious areas.


Read FCO's more detailed travel advise report about Pakistan.
SRI LANKA:
• use caution. The Government of Sri Lanka has announced that foreign nationals, with the exception of foreign media crews, no longer need to have permission from the Sri Lankan Ministry of Defence before travelling to the northern districts of Jaffna, Kilinochchi, Mannar, Mullaittivu and Vavuniya.


Political rallies in Sri Lanka have on occasion turned violent in the past. British nationals should avoid any political gatherings or rally and beware of spontaneous large gatherings.


The Government of Sri Lanka has announced its intention to suspend visas on arrival. We are awaiting confirmation of the date of that this will come into force.


There is a general threat from terrorism in Sri Lanka. Although the LTTE or "Tamil Tigers" suffered a military defeat in May 2009, the Government maintains its State of Emergency, under which it has extensive anti-terrorism powers and increased security measures including checkpoints and a highly visible military presence remain throughout the country. Isolated attacks cannot be ruled out and could be indiscriminate. Foreign tourists and visitors have not been targeted in the past but attacks have occurred in places frequented by foreigners.
Although the conflict is over, extensive military operations are still ongoing, clearing minefields, unexploded ordnance and locating LTTE weapon caches (hides). The security forces are also involved in the resettlement of internally displaced persons (IDPs). Always obey orders from the security forces or signs warning about the danger from land-mines. Do not venture from the roads or cleared footpaths and if in any doubt, contact the local security authorities for local advice.
The majority of visits are incident free, although there are an increasing number of incidents of credit card fraud, road accidents and drownings.
Read FCO's more detailed travel advise report about Sri Lanka.
Schengen Visa
Sweden and 24 other European countries issue so called Schengen visas, valid for travel in all the countries. Besides Sweden the Schengen countries comprise of all European Union countries (except United Kingdom, Ireland, Cyprus, Rumania and Bulgaria), plus three non-EU countries, namely Iceland, Norway and Switzerland. More information on the Schengen Visa regulations.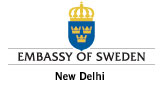 ‡ In order to improve the services to applicants and facilitate visa processing, the Embassy of Sweden in India has commissioned a private company, VFS Global Services, to operate the Swedish Visa Application Centre (VAC) in New Delhi from 15 October 2008. The VFS Swedish Visa Application Centre located at No. 5, S-1 Level, E-Block, International Trade Tower, Nehru Place, New Delhi-110019, will accept visa applications from all country nationals who wish to travel to Sweden. VFS shall accept applications for Tourist, Relative/Friend, Business, Conference, and Transit Visa categories maximum of 90 days duration in a six months period. Processing time will be of five working days (including day of submission at VFS) for Business/Conference and Transit visas and eight Working days (including day of submission at VFS) for Tourists, Visiting Friends and Relatives. Those who wish to submit their visa applications at the Embassy, should note that the processing time will be 10 working days for Business/Conference and Transit Visas and 15 working days for Tourists, Visiting Friends and Relatives. Applications for stay in Sweden exceeding 90 days, or Residence and/or Work Permit, still need to be submitted at the Embassy in New Delhi or Consulates in Chennai, Kolkata and Mumbai. More information.
Swedish embassies in South Asia:
• Embassy of Sweden in Kabul, Afghanistan

• Embassy of Sweden in Colombo, Sri Lanka. Closed down on 4 March 2010. The Embassy of Sweden in New Delhi has taken over the responsibility for Sri Lanka. Sweden now has a Honorary Consulate General in Sri Lanka.

• Embassy of Sweden in Dhaka, Bangladesh. On Thursday 7 October 2010, the newly appointed Ambassador of Sweden to the People's Republic of Bangladesh, H.E. Ms. Anneli Lindahl Kenny presented her credentials to the Honourable President Md. Zillur Rahman at a ceremony at Bangabhaban Presidential Palace in Dhaka.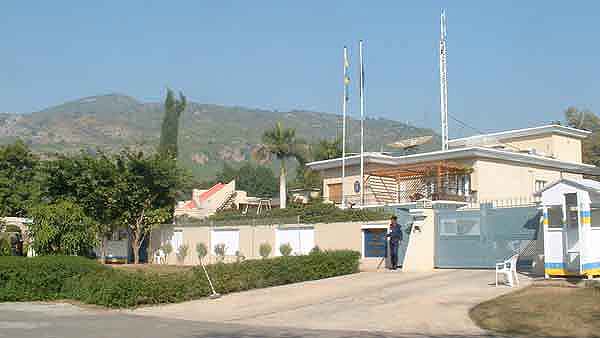 • Embassy of Sweden in Islamabad, Pakistan (photo to the right)
• Embassy of Sweden in New Delhi, India (also for Bhutan, Nepal and the Maldives)
– Swedish Consulates in other Indian cities/Chennai, Kolkata and Mumbai

– Sweden in Bhutan/Liaison Office of Denmark in Thimpu

– Swedish Consulate in the Maldives

– Swedish Consulate General in Nepal. From 1 June 2008, the Embassy of Denmark in Kathmandu represents visa related issues for Norway and Sweden.
South Asia embassies in Sweden, to be found on the web:
• Embassy of the People's Republic of Bangladesh, Stockholm
• Embassy of India, Stockholm. Visa forms are readily available.
– From Monday 1 December 2008, the Embassy of India in Stockholm has contracted the private company TT Services AB to handle visa applications to India at a new "Indian Visa Application Center" located at Kungsgatan 36 (2nd floor) in Stockholm. More information about TT Services AB.
• Embassy of Islamic Republic of Pakistan, Stockholm
• Embassy of Sri Lanka, Stockholm.
Closest diplomatic representation outside Sweden:

• Embassy of Islamic Republic of Afghanistan, Oslo, Norway (the ambassador is non-resident envoy also to Denmark, Sweden, Finland and Iceland). Visa forms are readily available.

• Embassy of Bhutan, Geneva, Switzerland. Visa application form (pdf-file)

• Embassy of the Maldives, London, United Kingdom

• Embassy of Nepal, Copenhagen, Denmark
South Asian Airlines & Railways:
• Aero Lanka, Sri Lanka (formerly Serendib Air)

• Air Deccan, India

• Air Sahara, India
• Ariana Afghan Airlines, Afghanistan
• Biman Bangladesh Airlines
• Druk Air, Bhutan
• Expo Aviation, Sri Lanka

GO Airlines, India

GMG Airlines, Bangladesh

• Island Aviation, Maldives

• Jet Airways, India

Kingfisher Air, India

• Lion Air, Sri Lanka (e-mail)

• PIA, Pakistan International
• Shaheen Air, Pakistan
• SpiceJet, India
• Sri Lankan Airlines
• IndiGo, India
• Indian Railways Online Passenger Reservation Site
• Delhi Metro Rail Corporation
• Kolkata Metro Railway, the first underground system in India
Swedish travel agencies specialised on South Asia destinations:
• Albatros Travel, Copenhagen
• GetAway Resor, Stockholm
• Gränslösa Resor, Vingåker
• Himalaya Bike Tours, Själevad
• Himalaya Jeep Tours, Själevad
• Indcen Resor, Stockholm
• Indienresor (formerly Samuel Travel), Stockholm
• Metropolresor, Stockholm
• Nygren & Lind Resebyrå (Nandi Travels)
• Pilgrim Travels, Kovland
• Rosa Bussarna, Stockholm
• Simmy Travels, Malmö
• Swed–Asia Travels, Strängnäs
• Tant Gröns Resor, Borlänge
• Tranås resebyrå. Specialised on tickets for non-commercial customers, especially working with development projects. Member of the Raptim chain. Offers travel insurances at very advantageous rates (35 SEK/day), for foreign visitors to Sweden, if they are related to aid or other non-commercial actvivities.
• Vanakkam Tours/Little India, Nyköping
• Volontärresor, Stockholm
• Världens Resor, Stockholm
Lonely Planet Online:
The Australian book publisher Lonely Planet offers exhaustive and updated information on all aspects of travelling in the countries of South Asia. The information is provided by Lonely Planet readers round the Globe.
Advices for people travelling to Afghanistan
Official Tourist Boards of the South Asian Countries
• Afghanistan travel guide – Wikitravel
• Bangladesh Parjatan Corporation (National Tourism Organisation)

• Department of Tourism, Govt. of Bhutan
• Government of India/Department of Tourism
• Maldives Tourism Promotion Board
• Pakistan Tourism Development Corporation
Friendship Societies in Scandinavia, on the Net
• Afghanistansolidaritet, established in September 2002, working against all foreign intervention in the war-ravaged country
• Indian Association in Sweden/Samband
• Indian Association of Skåne/Bharatvashi
• Swedish Indians Federation (SIA)/Svensk Indiska Förbundet, organisation for people with Indian and Srilankan origin living in Sweden. Runs a Google discussion group.
• Svenska Afghanistankommittén, SAK
• Swedish Bhutan Society (Svensk-Bhutanesiska Föreningen)
• Sweden Nepal Society (Sverige Nepalföreningen)
• Sweden-Pakistan Friendship Society (SVEPAK)

Cross-cultural training/Language training for South Asia
• Global Adjustments, with head office in Chennai, offers relocation service for families coming to India and cross-cultural training for Indian professionals going overseas. Courses are also offered for multinational firms working in India. Global Adjustments publish a monthly cultural magazine, called "At A Glance – Understanding India".
Back to Info&News


---