SWEDISH SOUTH ASIAN STUDIES NETWORK

---
Department of Art & Architecture, Royal Institute of Art (KKH), Stockholm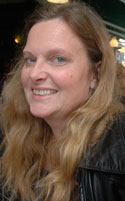 Postal address: Royal Institute of Art, Box 16315, SE-103 26 Stockholm, Sweden
Visiting address: Flaggmansvägen 1, Skeppsholmen
Web page: http://www.kkh.se
Contact person: Associate Professor Maria Lantz, phone: +46 (0)8 614 4020
Since 2005, the Art and Architecture course is a joint offering between the different departments of the College of Fine Arts and is both a complement to degree programs at other colleges and universities and a way of broadening one's knowledge within one's field of work. The course is aimed at artists, architects, engineers, photographers, journalists, and others with on-going or completed university studies. The goal of the course is to create an internationally inflected forum for current discussions in art, architecture, technology, and community planning. The course offers a wide perspective and an up-to-date approach to the theme chosen for the year.
Informal Cities Project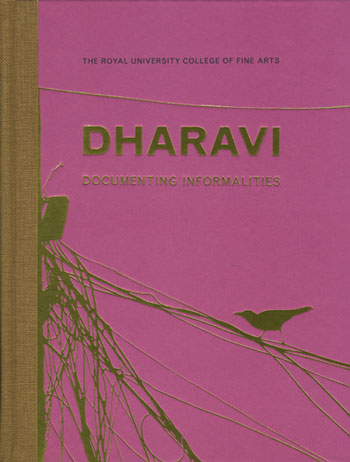 During the year 2007-08, the Dept. of Art & Architecture was involved in a project entitled "Informal Cities", an international exchange program together with the Division for Urban Development at the Swedish International Development Cooperation Agency (Sida) and the organisation Slum Dwellers International Foundation (SDIF) on the subject of growing cities. Studies of urbanisation, informal living and socio-economic structures in a number of world metropolises (including Mumbai in India) have been carried out within the framework of this post-graduate programme on Art & Architecture.
The project resulted in a most interesting book on Dharavi, often referred to as Asia's largest slum, published in June 2008. The name of the beautifully illustrated book is "Dharavi: Documenting Informalities".
The project group consisted of KKH students and artists in collaboration with Mahila Milan/National Slum Dwellers Federation (NSDF); and the Society for Promotion of Area Resource Centres (SPARC) – local federations belonging to SDIF. The participants are all former students from KKH, and the aim has been to learn from local communities on the methods of micro credits, neighbourhood building, upgrading and relocation of homes in the slums. The participants collected information through photographs, films, interviews and other media during their stay in Mumbai.
Saskia Sassen, Arjun Appadurai and Sheela Patel contributed with essays in the book on Dharavi, that was edited by Maria Lantz and Jonathan Habib Engquist. The rest of the Dharavi group consisted of Sophie Allgård, Stina Ekman, Love Enqvist, Anna Erlandsson, Jake Ford, Jonas Jernbert, Martin Karlsson, Monika Marklinger and Johan Widén.
More information about the book.

In April 2008, Mr. Jockin Arputham (photo to the left), president of the Indian National Slum Dwellers Federation and the Slum Dwellers International (SDI), participated in a seminar/panel discussion at Kulturhuset in Stockholm organised by KKH. The seminar was titled "Staden som mänsklig rättighet" (The city as a human right). It focused on urban planning and means to achieve poverty reduction. Mr. Arputham from Mumbai, winner of the 2000 Ramon Magsaysay Award for Peace and International Understanding, argues that all people have a right to their city and also decent housing, no matter if you are talking about Stockholm, Mumbai, Sao Paulo or Lilongwe. Other participants to the seminar included Thomas Melin, Head of the Sida URBAN; Inga Björk-Klevby from the United Nations Human Settlements Programme UN-HABITAT; and Prof. Inga-Britt Werner, Dept. of Urban Planning and Environment, Royal Institute of Technology (KTH), Stockholm.
An international symposium and an exhibition on urban growth titled "Informal Cities – The Stockholm Urban Think Tank" was organised in Nacka/Stockholm 6–8 September 2008. It was a collaboration project between the Royal University College of Fine Arts, SHACK/Slum Dwellers International and the Swedish International Development Agency's (Sida) Division for Urban Development. Informal Cities – The Stockholm Urban Think Tank was intended to be a meeting place where representatives of grass-root organizations from seven informal cities shared their experiences together with renowned scholars and activists such as Saskia Sassen, David Satterswaithe, Barbara Southworth, Sheela Patel and Jockin Arputham. Screenings, discussions, workshops and presentations were held during a Symposium while the cities, the inhabitants and their stories were presented in a parallel Exhibition. Activists, decision makers, stakeholders, architects, politicians, artists, and researchers were invited to share their experiences and participate in a common effort to formulate possible solutions for a socially, environmentally and economically sustainable urban development. Venue: Dieselverkstaden, Marcusplatsen 17, Sickla, Nacka. More information.
Ms. Maria Tonini participated in the three-day seminar as representative of SASNET. Read her report from the seminar.
In August 2008, Dr. Maria Lantz was awarded a SASNET planning grant to organise a similar interdisciplinary workshop titled "DHARAVI: Documenting Informalities" to be held in Mumbai in November-December 2008/09. More information about the 2008 SASNET planning grants.
The Mumbai workshop was carried out in collaboration with the Society for Promotion of Area Resource Centres (SPARC), the Mahila Milan/National Slum Dwellers Federation (NSDF), and teachers at the Kamla Raheja Vidyanidhi Institute of Architecture and Environmental Studies in Mumbai. The aim for the workshop was to communicate information on informal settlements (slums) in India. The Swedish artists and authors of the book Dharavi: Documenting Informalities are all based at KKH in Stockholm. Can they – as outsiders, Westerners, and academics, use their position (or be used by the slum dwellers) in order to raise interest for
the issues on location in Mumbai? Can they, as artists, architects and philosophers add to a local debate? How can they move on and how can they learn from our experiences on "documentation" from the book produced. A book-release in Dharavi itself, and a press conference were part of the workshop.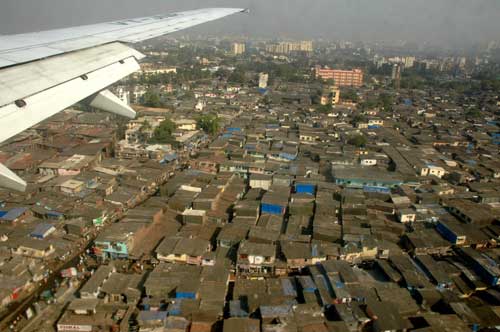 During the period 31 October – 8 November 2009, a DHARAVI: Documenting Informalities exhibition was on display in Coomaraswamy Hall at the Chhatrapati Shivaji Maharaj Vastu Sangrahalay (former Prince of Wales Museum) in Mumbai. The exhibition served as a backdrop for two seminars, the first looking at the ethics, responsibility and communication of professionals working with informal cities, and the second focusing on redevelopment in Dharavi and internationally.
The exhibition also marked the formal release of the Indian edition of Dharavi: Documenting Informalities. More information.
The project group could never have guessed how things moved on. Gautam Chatterjee, Vice President and Chief Executive Officer of the Maharashtra Housing & Area Development Authority (MHADA) participated in the book release function in Mumbai, along with the Swedish Ambassador to India, Mr Lars-Olof Lindgren, and Mr. Dan Ericsson, State Secretary to the Swedish Minister for Local Government and Financial Markets.
Most interesting was the speech then held by Mr. Chatterjee at the book release function. He now claimed that the book Dharavi: Documenting Informalities helped him to make a decision to stop the ongoing plans to evict the inhabitants of Dharavi and sell out the land. A decision that was taken by the previous CEO of MHADA. This fact was loudly applauded by the Dharavi representatives who have long struggled to improve their livelihood on locations, but has refused to accept evictions from this uniqe place – a vernacular city, created and planned by people themselves.


Read also Indian reviews about the book project:
http://www.livemint.com/2009/11/25215316/Two-tales-of-a-city.html
http://artconcerns.com/html/review2_vysali.htm
http://www.dnaindia.com/mumbai/report_let-the-people-of-dharavi-decide_1305616
Maria Lantz and Jesper Nordahl presented the Dharavi project and the Katunayake/Kotmale projects respectively at SASNET's conference for young Nordic scholars to be held at Falsterbo 17-19 August 2010. More information.
On Thursday 31 March 2011, 09.15–12.00, Maria Lantz held a SASNET/Lund University seminar entitled "Informal Cities", based on the 2008 book about the Dharavi slums in Mumbai. The seminar was hosted by the Division of Housing Development and Management, Dept. of Architecture and Built Environment, Lund University. Venue for the seminar: Design Lilla Hörsalen (DC:Lhö), Ingvar Kamprad Design Centre, Sölvegatan 26, Lund.

On Tuesday 31 May 2011, KKH plans to organise a one-day seminar on Post-Colonial Cities, Places, Memories. Preliminary, a number of lecturers from Sri Lanka and India will be invited for this event. More information will follow.


Educational programmes related to South Asia
Mejan ARC – Advanced Studies in Urbanism is a forum for architectural and urban studies at KKH that offers one- year post-graduate courses in three disciplines, including Architecture, Architectural Conservation (both full time courses), and Art and Architecture (a half time course). The courses include lectures and study tours as well as for all three courses, common urban seminars. The full-time courses are organized through workshops and projects. Students are allowed to attend lectures given at all three courses.
The goal of Mejan Arc – Advanced studies in Urbanism is to engage society through the generation of relevant and
tangible projects, as well as the creation of working networks that continue outside the academic realm. Projects gene- rated at the school often become independent platforms that develop in their own right.
An increasingly urban world necessitates new perspec- tives. The three programs share an interest in the City while differing in their focus –history and identity, social aspects and future urban possibilities. By utilizing methods of research and design we explore the potential of urban environments in a rapidly changing world.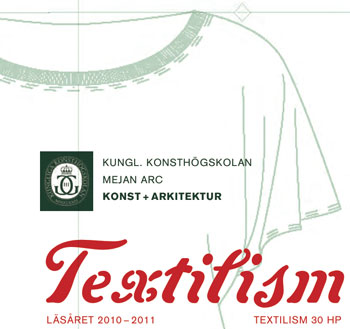 A South Asia related course on Art and Architecture was organised during the academic year 2010-11. The 30 credits course was entitled "Textilism" and partly focused on Sri Lanka.
To some extent, the course was planned by Dr. Maria Lantz in collaboration with the artist Jesper Nordahl who has spent long time in the country, and recently produced the "Katunayake FTZ/Kotmale Project", as he calls it, including a series of videos investigating the political context and impact of the neoliberal restructuring policies initiated in the late seventies by IMF and the World Bank.
Jesper Nordahl completed his Master of Fine Arts (MFA) at KKH in 2000, and has since also studied for a year Sociology at Stockholm University, and in 2007 he participated in the Whitney Independent Study Program in New York.
Jesper's Srilankan project focuses on the Free Trade Zones and the Kotmale project (a Swedish SIDA funded dam project in the 1980s). The project also looks into resistance and alternatives to the policies WTO now proposes for the country. The main part of the project is made in collaboration with The Women's Centre (Sri Lanka), which was established by women workers in 1982 to protect and empower women workers within the Free Trade Zones. For more information, visit Jesper's web page.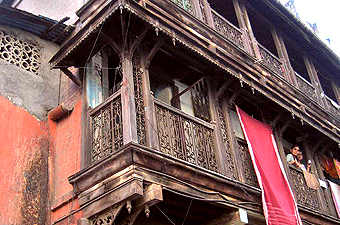 During the academic year 2011/12, the Mejan Arc KKH organises a 60 ECTS Post-Graduate course entitled "Inclusive India – Re: Pune". It will focus on the issues of conservation and preservation of the cultural heritage, its architecture and tales, when re-developing a historic city is a challenge with a multitude of possibilities and resources. The ever increasing pace of urbanization demands new strategies, new actors and new values. The course will start 12 September 2011 and finish 30 May 2012.


The course will be run in collaboration with the the Indian School of Architecture BNCA (Dr. Bhanuben Nanavati College of Architecture ) in Pune whose students will work in parallel on the same project. The starting point will be a shared scenario workshop in Pune in January 2012. The stay in India will extend over 3 weeks and include a study trip to Rajasthan. While in India the participants will also collaborate with INTACH – The Indian National Trust for Art and Cultural Heritage, India's largest nonprofit membership organization dedicated to conservation and preservation of India's natural, cultural, living, tangible and intangible heritage, and participate in discussions and problems concerning local conservation issues.
The course project will develop conservation strategies for Pune's historic core using integrated conservation from a democratic perspective and developing a model which can be used by other historic Indian cities of similar size, showing how conservation can be designed to enhance and preserve the extended values of place while at the same time be part of the development process. The project will evaluate how conservation can contribute to better living conditions by local inclusion, extending value judgments to include intangible heritage and to prevent gentrification of the renewed historic environment. What can we learn from extended value analyses that include local citizens?
The course is conducted by Professor Tina Wik, architect and professor in Architectural Conservation, and Dr. Cecilia Sagrén, architect assistant professor. Fredric Bedoire, professor in the History of Architecture will participate as well guest professors and lecturers. Applications must be submitted before 23 May 2011.


Full information about the course.
Mejan Arc organises a one-day seminar entitled "Aspects of Growth – Monsoon Asia and the Consequences of Desire" on Tuesday 31 May 2011. The seminar is organised in collaboration with researchers and students from Dr. Bhanuben Nanavati College of Architecture, and University of Moratuwa, Sri Lanka.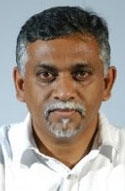 In the research, urban strategies and transformation processes have been studied in relation to post-liberalization and economic growth. The students and teachers at Mejan Arc now invite to a day of discussions together with guests from some of the places they have recently visited, including Goa, Pune and Colombo/Moratuwa as well as other places in India and Sri Lanka. Invited speakers will share stories and insights from their own experience. It will focus on contemporary developments and city generation, the role of heritage, grass-root activities, architectural inventions as well as future scenarios and strategies. All these examples demonstrate the potential of creating a more inclusive future for us all.
Invited speakers include Solano Da Silva, independent researcher from Goa who will speak about "Amka Naka SEZ: Special Economic Zones and their Contestation in Goa"; Sharvey Dhongde from Pune who will speak about "Conservation Strategies - Case Studies of Pune Historical City Centre", and Dr. Varuna De Silva and Prof. Harsha Munasinghe(photo) from Moratuwa who will speak about "Transformation of Streetscapes in the World Heritage Dutch Fort in Galle, Sri Lanka", and "Sustaining Colombo: Development of the Inner City and Managing its Identity" respectively.
Space is limited, and interested should register their participation before 26 May to Nina Lindgren.
Venue for the seminar: Konsthögskolan, Skeppsholmen, Stockholm. More information.


Partner driven collaboration project on Urban Indian Development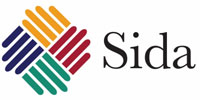 In July 2010, the Swedish International Development Cooperation Agency (Sida), through its program for Partner Driven Cooperation (Aktörssamverkan), announced a call for applications for grants to collaborative projects related to access to and use of research for the period 2010 – 2012. This program is not support to research but rather assisting partners in assessing and using research in policy formulation and innovation. Sida's initiative for Partner Driven Cooperation is aiming to support sustainable cooperation relationships, and concerns only a few selected countries, namely China, India, Indonesia, Vietnam, South Africa, Botswana and Namibia. More information.
In December 2010, decisions were made. A total number of 32 projects were selected, out of which nine refers to Indo-Swedish collaboration projects. Information about all India related projects given grants.
Professor Tina Wik and Professor Henrietta Palmér at the Royal Institute of Art are the recipients of one of these India related grants. They are given SEK 2.77 m for two years (2010-11) for a project entitled "Inclusive Planning for Developing Urban India". It is in a way a continuation of the successful Dharavi project, described above.


They form part of Mejan Arc, a forum for post-masters education at the Royal Institute of Art/ Stockholm, that investigates issues relevant for the general public and how they are connected to an architectural and urban discourse. Mejan Arc offers one-year courses in three disciplines, including Architecture, Architectural Restoration and Art and Architecture. Mejan Arc
has established working relationships with institutions for environmental research and policies; such as Stockholm Environment Institute (SEI) and Stockholm Resilience Centre, with international organizations working for empowerment; such as Slum Dwellers International and SPARC, as well as with national and international institutions for conservation; such as the Swedish National Heritage Board, National Property Board as well as Cultural Heritage Without Boarders.
The collaboration partners for this project in India are BNCA school of Architecture, a registered institution under the Maharshi Karve Stree Shikshan Samtha, a more than 100 years old institution working for women's education and emancipation. BNCA offers numerous undergraduate and post-graduate courses, all affiliated with the University of Pune.
The project also involves collaboratin with INTACH ; and the Institute of Urbanology, a registered trust working with students and practitioners through its offices in Mumbai and Goa.
Project description: The small and medium towns and cities of India are facing tremendous pressures in terms of population influx and economic growth which is leading to direct and indirect impacts on the state of environmental resources, health and well being of people, equitable distribution of resources and the overall social and built fabric. While these impacts are identified to a certain extent, local municipal bodies in India are ill equipped and lack the capacity to conduct research on alternatives. Instead, conventional methods of planning are failing to keep up with the demands, needs and aspirations of the citizens. In addition, the municipal bodies, while trying to catch-up with the task of providing infrastructure to these cities, often end up with stop-gap planning measures and initiatives which contradict the principles of sustainable development. Broad areas of urban planning such as strategic, long-term planning and holistic, systematic approaches as well as more specific ones such as heritage conservation or environmental restoration are seldom considered in the agendas of municipal authorities. Even if these aspects are considered, rarely do officials have the capacity to incorporate such approaches in their work.
The project's main objective is to develop and practice an academic applied-research program-model, engaging professionals in India and Sweden. The model aims towards engaging professionals from all segments of society implementing the latest research outcomes into their daily practice through a critical and design-based year-long study on all aspects of sustainable development, including issues of equity and environmental diversity and justice, within the Indian urban context. The program will supplement the efforts of local governments by empowering the role of academics – thereby linking urban environmental research to practice. This model is desired and anticipated by the collaborative partner BNCA and already practiced at Mejan Arc/KKH. The project also intends to critically review and compare Swedish and Indian respective planning processes and suggest alternative methods for them.
Background: In 2009 Resources at Mejan Arc started a program entitled Beyond Development: Pune, Bombay, Maharashtra which focused on the city of Pune. This program was set up as a joint program between KKH with professor Henrietta Palmer and teacher Michael Dudley, and the BNCA school of Architecture, with professors Poorva Keskar and Anagha Paranjape-Purohit. For Mejan Arc, this project was a part of a three-year long series called Cities and Energy – which was a started at Mejan Arc in 2007 and investigated how necessary changes in energy consumption and production will influence and inform our cities and our ways of life. The extensive program looked into the world's three most energy consuming nations – China, India and the US, in which one specific city from each country was selected to conduct a case-study.
The collaborative studio work, between the two architectural institutions, discussed the rapid growth of Pune and alternative strategies for development (see program and publication for at http://kkh.se/index.php/sv/utbildningar/arkitekturskolan/arkitektur/866-resources09 and at http://www.sendspace.com/file/4scrck). This collaboration, with its network of contacts, is the common foundation for the coming two study focuses during the academic years of 10/11 and 11/12. The Pune project is published in a publication Pune Matters and will be disseminated during the fall of 2010 and early winter 2011 through exhibitions and conferences held both in Pune and in Stockholm (see the agenda for the Stockholm Culture House, fall 2010, and the conference on Healthy Cites, to be arranged by BNCA in Pune in February 2011, http://www.healthycities.in). The work done and planned is unique of its kind since it firstly addresses professionals for design based research, and secondly due to its very wide perspective on urban sustainability, combining latest environmental research with urban and architectural theory and local knowledge, within a critical multidisciplinary context.