---

PAGE 1:

PAGE 2:
---
South Asia Research Community News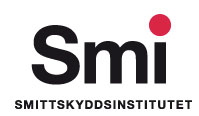 A high level delegation from India visited Sweden 18–20 May 2011 to participate in the Joint Working Group (JWG) meeting set-up under the Memorandum of Understanding (MoU) on cooperation in the field of Health Care and Public Health between the Government of India and Sweden. During the visit a Memorandum of Intent was signed between the National Centre for Disease Control (NCDC) India and the Swedish Institute for Infectious Disease Control (Smittskyddsinstitutet, SMI) to increase cooperation in the field of antibiotic resistance and its rational use. The contact person on the Swedish side are SMI Director General Johan Carlson, and Project Manager Viveca Urvitz.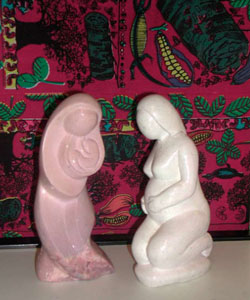 The Department of Woman and Child Health at Karolinska Institutet is coordinating a project entitled "Partnership between Swedish and Indian Institutions for improving maternal health and strengthening midwifery in India" in collaboration with the Academy for Nursing Studies (ANS), Hyderabad and the Indian Institute of Management, Ahmedabad. As part of this project, a study/exposure visit was recently organised for a five-member state-level delegation. It is well-documented that Sweden was able to reduce its maternal mortality even when it was a low resource country with the help of well trained and professional midwives. The purpose of this visit was to understand the structure and functioning of Swedish training institutions, public health and midwifery organizations for improving maternal health. The contact person for the KI-ANS/IIMA collaboration on the Swedish side is Professor Kyllike Christensson.


More news from the Sweden Express Newsletter July–September 2011, published by the Swedish Embassy in New Delhi.

The Karlstad University run Masters Programme in Educational Research and Development i Afghanistan (MAP) project has now been successfully completed with all targets reached. The programme was developed by the researchers Pia Karlsson and Amir Mansory (both of them first based at the Institute of International Education, Stockholm University, and from 2008 at the Dept. of Educational Work, Organisation and Society, Karlstad University).
Read the final report sent to the European Commission.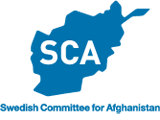 Karlsson and Mansory are now involved in planning for a new Masters programme, focusing on teachers training. This Teacher Educators Master Programme, TEMP, will run as a collaboration project between Karlstad University, the Ministry of Education in Kabul, and the Swedish Committeee for Afghanistan (SCA). The programme is funded by the Swedish International Development Cooperation Agency, Sida.
The focal problem is the low quality of teaching in Afghan schools with subsequent poor learning outcomes – a serious constraint for the future development of Afghanistan. Teachers are not qualified for their work. In order to contribute to improved learning outcomes, TEMP will specifically train a cadre of teacher educators, who will be able to design, implement and evaluate relevant and adequate teacher training programmes of high quality. TEMP plans for three intakes of 30 participants, totally 90 for the years of 2011, 2012 and 2013. The first courses are planned to start in December 2011. The participants will be registered at Karlstad University. The training will take place in Kabul at National Academy (NA) of Teacher Education Department (TED)/Ministry of Education. More information.


Academics Stand Against Poverty (ASAP) is an international
organization of scholars and teachers that aims to increase the impact of academics on global poverty through promoting and supporting collaboration, public outreach and policy intervention. ASAP members include moral and political theorists, economists, environmental scientists, public health experts, and scholars from a range of other disciplines.
ASAP is staging a series of launch conferences in 2011-2012.
The aim of these conferences is to grow the network and develop ideas for achieving positive impact, as weIl as to promote concrete poverty alleviation projects.
The US launch conference was held at Yale University in April
2011. The UK launch conference was held at the University of
Birmingham in May 2011. The India launch conference will be held in New-Delhi in October 2011. More information about ASAP.
3–4 September 2011, a meeting will also be held in Oslo. This marks the launch of the ASAP network in Norway. It will be hosted by Thomas Pogge, President of ASAP, Research Director at the UiO Centre for the Study of Mind in Nature (CSMN) and Leitner Professor of Philosophy and International Affairs
at Yale. More information about the Oslo conference.


In early July 2011, a new announcement was published for the Swedish Research Links programme. Swedish Research Links grants were introduced by the Swedish International Development Cooperation Agency (Sida), and the Swedish Research Council in 2002, with an aim to stimulate cooperation between researchers in Sweden and those in selected developing countries, including Bangladesh, India and Sri Lanka in South Asia (see SASNET's information about South Asia related grants from 2002-2009).
The long-term aim of the programme is to contribute to mutual scientific and socioeconomic development of the countries involved through funding for support to collaborative research projects of high scientific quality and mutual relevance. The programme is open to researchers in basic and applied research within all academic disciplines. International Collaborative Grants are awarded for a period up to three years, and the maximum amount to apply for is SEK 250,000 a year. The grant can be used to cover joint activities, such as research visits between the partners, seminars, workshops and joint publishing. Minor project costs may also be funded at a maximum of SEK 50,000. The grant may not be used for salaries and scholarships.
Deadline for submitting applications is Tuesday 6 September 2011. Read the announcement for Swedish Research Links programme 2012-14.


On 9 June 2011, Områdesnämnden för humaniora och samhällsvetenskap at Uppsala University decided to establish a Forum for South Asian Studies. The purpose is to strenghten South Asia research and education, and increase Uppsala University's collaboration with South Asia. A board will be formed with representatives of all faculties at Uppsala University.
The university is also involved in discussions with the Embassy of India and the Indian Council for Cultural Relations (ICCR) to establish an ICCR professorship at Uppsala University along the same lines that Lund University has since 2010. The Uppsala professorship is supposed to be a Chair of Indian Studies in Humanities and Social Sciences.
In May 2011, SASNET's Lars Eklund met the key persons involved in the planning for a Forum for South Asian Studies, more information.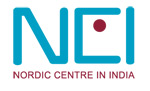 The Nordic Centre in India (NCI) university consortium is searching for a new director. Current NCI director Dr. Mirja Juntunen has decided to step down at the end of 2011 to be able to fully focus on her other tasks and plans in the academic world. Official call for this position will be announced most likely sometime during early fall, but interested persons may approach NCI board chairman Jussi Kauhanen for more information until 30 June, or Annika Mannikko from the beginning of August. The new NCI director should have a higher academic degree (preferably PhD or equivalent), has a keen interest and sufficient knowledge on Nordic countries and our university system, and, of course, on India and its culture. Mastering of English language is a must, Hindi would add a great advantage. The job requires travelling to India and spending some time there once in a while, and also active networking within Nordic countries and between the member universities. The position can be tailored for anything between 50 % to a full time job, although it is known from recent experience that the responsibilities of this job easily match a full time workload.


In 2012, the Danish Institute for International Studies (DIIS) will launch a new four year research programme on climate change and rural institutions in Uganda, Zambia, Nepal and Vietnam. A DIIS research team recently received approval for this programme that will investigate how local government, agricultural advisory services, farmer organizations and other institutions at district and municipal levels are responding to climate change. The research will involve national teams, including PhD students, in Uganda, Zambia, Nepal and Vietnam who will explore if and how these institutions innovate when confronted by extreme climate events. Support for the research will come from the Danish Research Council for Development Research (DKK 10 million) and CGIAR Research Programme on Climate Change, Agriculture and Food Security – CCAFS (DKK 1 million).
The DIIS team that will be leading this research programme includes Dr. Ian Christoplos and Dr. Adam Pain, also working at the University of Agricultural Sciences in Uppsala. The other team leaders are Mikkel Funder and Esbern Friis Hansen.
The research will create deeper theoretical insight into the processes under way at these levels and also provide guidance for decision-makers who need to align new climate adaptation plans to the attitudes and priorities of local actors such as mayors and agricultural advisors. The research will fill an important "meso level" gap in a climate change research agenda that has until now been dominated by either macro analyses or research into household and community processes. More information.


Since 1959, the ambitious monthly magazine Seminar has been published in India. With its concept, each issue dealing with a specific theme, ranging from "Religious Minorities of India" to "Fashioning India's Style", academic experts are invited to participate in a symposium, to present the problems from different angles. The end result is Seminar, an indispensable journal for anyone who really wants to understand Indian culture and society. It ought to be mandatory for academic South Asia institutions worldwide to subscribe for this magazine. More information on Seminar's web page.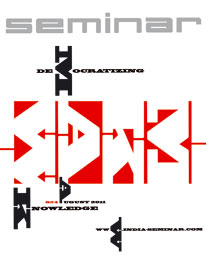 In the August 2011 issue of the magazine, issue No. 624, Seminar focuses on "Democratizing Knowledge", based on a symposium on "Reforming Higher Education", presenting very dissenting views on what is happening in the educational sector in India right now. It includes reflections on the contemporary uses of higher education, recent reports and major bills, the struggles of teachers and students, and questions of language, interdisciplinarity, governance and accountability.
The contributors include Mary E. John, Senior Fellow and Director, Centre for Women's Development Studies, Delhi; Satish Deshpande, Professor of Sociology, Delhi School of Economics; Sudhanshu Bhushan, Professor and Head, Department of Higher and Professional Education, National University of Education Planning and Administration, Delhi; Kavita Krishnan, former President, All India Students' Association, AISA, now Editor, 'Liberation', Delhi; and Sunil Kumar, former Additional Secretary, Higher Education, MHRD, Government of India.
Go for the Seminar issue 624, with limited reading online.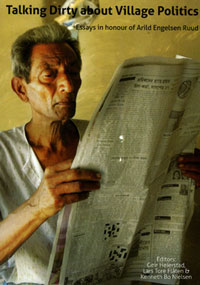 In June 2011, the South Asianist community in Scandinavia celebrated Professor Arild Engelsen Ruud's 50th birthday. Some of his colleagues at University of Oslo took the initative to bring out a small collection of essays (nine in all, 81 pages) in his honour. If you would like to acquire a copy of the volume, entitled "Talking Dirty about Village Politics" may contact Dr. Kenneth Bo Nielsen at the Centre for Development and the Environment (SUM) for details about a bank transfer. An easy way to order it is otherwise simply by putting a Norwegian or Danish 100 kronor banknote in an envelope along with your return address, and send it by post to Kenneth Bo Nielsen, SUM, PO Box 1116 Blindern, NO-0317 Oslo, Norway.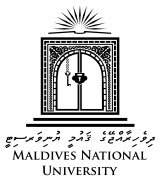 On 15th June 2011, the Maldives National University (MNU) advertised for the position of the Vice-Chancellor. He/she should be the chief academic officer to the University, that was inaugurated as late as 15 February 2011, responsible to the Council for the academic and administrative management of the university. More information.
The university was previously known as the Maldives College of Higher Education (MCHE) that was established on January 1, 1999, as part of a restructuring and rationalization of all government-run post-secondary education in Maldives. Operated under the aegis of the Department of Higher Education and Training, MCHE has been the only public degree-granting institution on the island, offering a range of degrees, diplomas, and certificates, with particular emphasis on engineering, health science, education, tourism, and management. The average enrollment at MCHE has been around 4,000 students in long-term (that is, more than one academic year) programs, and around 2,000 in short-term (shorter than one academic year) courses. SASNET's Lars Eklund visited academic institutions in the Maldives in 2009, read his report.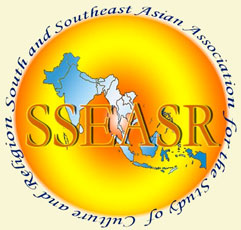 A group of Swedish and Scandinavian South Asia researchers participated in the 4th South and Southeast Asian Association for the Study of Culture and Religion (SSEASR) Conference in Thimphu, Bhutan, 30 June – 3 July 2011. The conference theme was "Mountains in the Religions of South and Southeast Asia: Place, Culture and Power".
The group included Dr Jan Magnusson from the School of Social Work, Lund University, as well as Professor Heinz Werner Wessler and Professor Christiane Schaefer, both from the Department of Lingustics and Philology at Uppsala University. A number of other Nordic scholars also participated.
Jan Magnusson presented a paper on "The Baltistan Movement and the Power of Pop Ghazals"; Heinz Werner Wessler presented a paper on "Unmoved Movers: On Gods, Humans and India's holy Mountains"; and Christiane Schaefer a paper on "Myth and literary imagery of rock and mountain in Old Vedic texts".
Other Scandinavian participants were Dr István Keul, Norwegian University of Science and Technology, Trondheim; Professor Knut A. Jacobsen, University of Bergen; Professor Uwe Skoda, CISCA, Aarhus University; Jesper Oestergaard, Aarhus University; Juha-Pekka Reilin, Independent Scholar, Grönstrand; Hee Sook Lee-Niinioja, Independent scholar, Helsinki; and Dr. Tiina Hyytiäinen, University of Helsinki.
The conference was hosted and co-organised by the Institute of Language and Culture Studies, Royal University of Bhutan (RUB), Thimphu. Full information about the Thimphu conference.


The Asia Network in Finland is now collecting information about ongoing or recently completed research projects on East, South and Southeast Asia. The aim of the catalog is to enhance academic networking in Finland and to promote partnerships with public and private institutions. An updated list of the projects (up till 28 August 2011) will be distributed during the Asian Studies Day 2011 to be held in Tampere on 2 September, published on the website of the Network, and sent to relevant Finnish partners in public and private sectors. South Asia related projects have not previously been indlude din the database. More information.


KTH Royal Institute of Technology in Stockholm organised an open seminar on rural development through e-Health and e-Learning with Dr. Muhammad Yunus, Bangladeshi economist, founder of the Grameen Bank, and Nobel Peace prize winner in 2006, on Saturday 18 June 2011. It was organised by the School of Technology and Health at KTH, that is involved in projects with Grameen Communications to empower the rural people using ICT tools. Besides Dr. Yunus, the participants were Dr. Björn Pehrsson, Dr. Björn-Erik Erlandsson, Dr. Mannan Mridha, Dr. Heikki Teriö, and Mr. Rustam Nabiev. The seminar was followed by a presentation of Social business by Dr. Mohammad Yunus and Jan Lapidoth. Read a seminar report.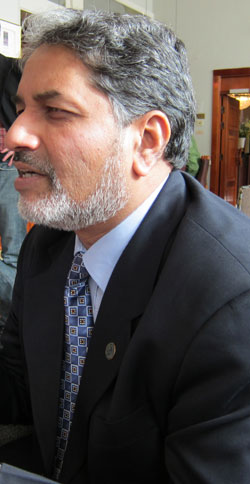 The Vice Chancellor at Pune University, Professor Raginath Kashinath Shevgaonkar, visited Sweden during the period 19-27 June. Prof. Shevgaonkar recently took over as the Vice Chancellor of University of Pune. Before that he was attached to the Indian Institute of Technology (IIT) Bombay for many years. In Sweden he visited KTH Royal Institute of Technology in Stockholm and Lund University, both of which are involved in Indo-European Erasmus Mundus Action 2 programmes with University of Pune. More information about Prof. Shevgaonkars's visit to Sweden.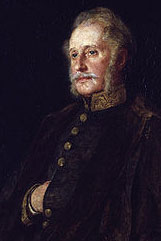 On 25 July 2011, the long awaited online catalogue of the Hodgson Collection was launched by Michael Palin at a function at the British Library in London, UK. Brian Houghton Hodgson lived in Kathmandu from 1820 to 1843 and in Darjeeling from 1845 to 1858. He was an early naturalist and ethnologist, and also specialized in the studies of Tibetan Buddhism, writing extensively on a range of topics relating to linguistics and religion.
During his time in Nepal and India, he amassed a huge collection of documents on multifarious subjects in a wide variety of languages. 972 of these documents, comprising a total of some 15,300 folios plus scrolls, unnumbered notebooks and loose letters, were deposited at the India Office Library in London in 1864.
Previously only twelve of the Hodgson Collection's 104 volumes were properly catalogued. However, with funding first from the Leverhulme Trust and later by Michael Palin and the Friends of the British Library, leading Nepali historian Ramesh Dhungel has led the work to produce a complete online catalogue. The final editing work has then been made by John Whelpton, an independent scholar based in Hong Kong; Mark Turin, a researcher based at the University of Cambridge, and Burkhard Quessel, the Curator of Tibetan Collections at the British Library. View the online Hodgson catalogue.


?
The Indian magazine Economic and Political Weekly (EPW), published by the Sameeksha Trust in Mumbai, has launched a review of urban affairs. EPW already publishes Review of Political Economy, Review of Labour, and Review of women's studies. Each of these is a special collection of articles – published twice a year. The Review of Urban Affairs likewise will be published twice a year – in recognition of the fact that rapid urbanization is transforming the economic and political landscape in India/South Asia. There are a total of five essays in the first first set of articles exploring different aspects of cities. They can be viewed/downloaded from the journal's website. Go for the introductory essay.
Note that Economic and Political Weekly, published since 1949, offers free online access for the four most recent issues; access thereafter requires a subscription.

University of Gothenburg has launched a new project entited Go:India. This will be a three year project (2011 – 2013), intended to build a platform for co-operation within the areas of research, teaching and education between its Swedish partners, consisting of researchers at University of Gothenburg's Faculty of Arts (Dept. of Literature, History of Ideas and Religion); Faculty of Fine, Applied and Performing Arts (School of Photography, and the School of Design and Crafts); Sahlgrenska Academy (Global Health, Institute of Biomedicine); and the Faculty of Social Sciences (Dept. of Social Work), and their collaboration partner institutions in India.
They are Banaras Hindu University (BHU) in Varanasi; Sarai/Centre for the Study of Developing Societies (CSDS) in Delhi; Gandhian Institute of Studies in Varanasi; Jadavpur University in Kolkata; Punjabi University in Patiala; Visva-Bharati University in Shantiniketan; Tata Institute of Social Sciences (TISS) in Mumbai; Srishti School of Art, Design and Technology in Bangalore; and Union Biblical Seminary in Pune.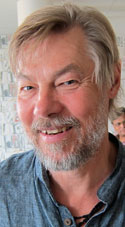 The project director is Prof. Åke Sander (photo), Dept. of Literature, History of Ideas, and Religion.
More information on the Go:India project web site.


On 7–9 June 2011 the Go:India project arranged its first joint event in Gothenburg, a Kick-off conference where representatives from all the partner institutions met to discuss and plan the details of the planned activities for the coming three years, including, among other things, joint conferences, writing of joint research projects, teacher and student exchange. Lars Eklund, Anna Lindberg and Julia Velkova represented SASNET at the three-day meeting. The event was inaugurated by Prof. Clas Alvstam from the School of Business, Economics and Law – being the Vice Chancellor's Advisor on International Affairs.
See the programme for the meeting.


See Lars Eklund's photos from the first day.


As a means to broaden the scope for connections between the University of Gothenburg and Indian universities and colleges, the Go:India project has also recently established the Gothenburg-India Academic Network (GIAN). A network aiming to go beyond the go:India project and include more partners. More information.


The Go:India project is only one of a number of new international projects at University of Gothenburg. They are part of a long-term ambition to create a profile such as 'The Global University' at University of Gothenburg (GU). This notion is based on the university's action plan for internationalisation 2008-2012. This plan focuses on the development of exchange, at all levels, with universities in other countries where special attention should also be given to developing a long-term and sustainable strategic collaboration with partners in for example South Asia. The cooperation efforts should be clearly linked to values of international solidarity and global responsibility, and must be of a different character than traditional student mobility. More information on The Global University.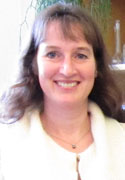 A second South Asian project in the Global University programme is a collaboration project between University of Gothenburg and three partner universities in Nepal – Kathmandu University, Tribhuvan University, and Patan Academy of Health Sciences. The project is entitled "Collaboration between GU and Nepali Institutions: Strengthening Health Education, Supporting Research, Monitoring Health", and is led by Associate Professor Alexandra Krettek (photo), Sahlgrenska Academy (and the Nordic School of Public Health in Gothenburg). It is based on previous Linnaeus Palme exchange programme experiences with Tribhuvan University, but seeks to include additional Nepali institutions and programmes for both education and research.


The other project members are Associate Professor Göran Kurlberg and Professor Göran Bondjers at Sahlgrenska Academy; Associate Professor Ulla-Britt Engelbrektsson and PhD candidate Susanne Åsman, Social Anthropology, School of Global Studies; Lecturer Jonas Öberg, Dept. of Applied IT; and Professor Emeritus Jan Bärmark, Dept. of Philosophy, Linguistics and Theory of Science.
More information about the Nepal collaboration project.
On Friday 27 May 2011, Lars Eklund and Julia Velkova from SASNET visited Gothenburg, and met Alexandra Krettek and Göran Bondjers, to learn about the new collaboration project. Read a report from the meeting.


A seven-member delegation from the international and private Aga Khan University's (AKU) campuses in Karachi , Pakistan and Nairobi, Kenya visited Sweden on 9–11 June 2011. They came to visit Uppsala University's Department of Women's and Children's Health, hosted by Prof. Lars-Åke Persson, on June 9th, and the Department of Public Health at the Global Health Unit, Karolinska Institutet in Stockholm, hosted by Prof. Bo Lindblad and Prof. Vinod Diwan (who is chairman of the Karolinska International Research and Research Training Committee, KIRT), on June 10th.
The visits are part of planning for a new Centre of Excellence in Neonatal-Maternal-Child Health (NMCH) at AKU. The delegation wants to learn how KI and Uppsala University have organized the continuum of Reproductive Health and MCH programs from the academic point of view. They also like to discuss how current collaboration should proceed; initiatives are planned to be extended to both South Asia (Pakistan, Afghanistan, Tajikistan) and East Africa (Kenya).
Aga Khan University has had an official research and research training program with KI since 19 years (more information). Nine of the faculty at AKU Karachi currently have PhDs from KI, all have returned to Karachi and three of them hold interim chairs.
The Pakistani delegation was headed by Mr. Allaudin Merali, Vice President, Health and Operational Services, responsible for AKU's operational functions across all locations, including: AKU Hospital in Karachi and affiliated health services in Pakistan and Afghanistan. Among the participants are also Prof. Zulfiqar A. Bhutta, Noordin Noormahomed Sheriff Professor and Founding Chair of the Division of Women and Child Health at AKU in Karachi. Prof Bhutta was a member of SASNET's South Asian reference group till 2008.


The Norwegian University of Science and Technology (NTNU) in Trondheim will organize an India 2011 event from 1 to 9 October 2011. The event has been designed to strengthen cooperation between Norway and India in culture, research, higher education and business development. It will be built on the foundation laid by similar events organized at NTNU – Poland 2006 and Japan 2002.
In close cooperation with various institutions and participants, NTNU will offer a broad cultural, research and economic programme. Participants will be able to get a glimpse and feel of Indian art, culture and many other aspects of India through exhibitions, concerts, films and other events. In addition, there will be technical seminars and scientific lectures with participants from both countries. This event will provide the opportunity for one-to-one meetings between those involved in trade and research in Norway and India. The organisers are confident that this initiative will contribute to the realization of the India Strategy that has been formulated by the Norwegian government.
SASNET will of course post information about interesting seminars and conferences in connection with India – NTNU 2011 on our conferences page, and information about exciting cultural events on our culture page.
Full information on the India – NTNU 2011 web page.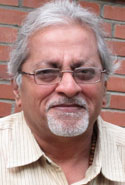 Since 2009, Professor Ramnath Narayanswamy is a Visiting Professor to the School of Business, Economics and Law, University of Gothenburg, spending extended periods in Gothenburg. The previous two years, 2009 and 2010 were mostly spent there, since he decided to take his sabbatical. He then nearly completed a book on Growing Leaders (which will soon be published). Prof. Narayanswamy is otherwise a Professor in the Economics and Social Sciences Area at the Indian Institute of Management in Bangalore (IIMB). His areas of interest include Business and Society, Spirituality and Self Development, Entrepreneurship in the Creative Sector and Creativity and Innovation. More information about Prof. Narayanswamy.


Prof. Narayanswamy is one of a number of visiting professors who spend time at the School of Business, Economics and Law as part of its International Visiting Professor Programme for the period 2009–13. This programme contributes to a concious strategy of improving the international profile and competitiveness of the School of Business Economics and Law by increasing the share of international researchers within the faculty. It is also part of a long-term internationalisation strategy which involves building deeper relations with a number of esteemed universities and business schools around the world. Visiting Professors serving on the programme are typically contracted for a three-year engagement, and typically work at the School for one month per academic term. By mid-2010 there were 22 visiting professors contracted to the programme and this will rise to about 30 by mid-2011. The programme has been made possible thanks to generous contributions from the business community in West Sweden. More information on the International Visiting Professor Programme.


On Friday 27 May 2011, Lars Eklund from SASNET visited Gothenburg, and had a meeting with Prof. Narayanswamy and another Indian guest professor – Ashok Thampy, as well as the program coordinator, Dr. Robin Biddulph; the Head of the International Visiting Professors Programme at the School, Dr. Sara Stendahl; and Ingela Palmgren, Director, Corporate Relations, School of Business, Economics and Law. Read a report from the meeting.


On 4 May 2011, The Swedish International Development Cooperation Agency (Sida) decided to provide renewed financial support to the Stockholm Environment Institute (SEI). Through this agreement SEI will receive renewed financial support of 25 million Swedish crowns per year for its environmental research up until 2014.
"SEI's research covers most of the key issues within the environment-development nexus that our partner countries are currently facing. The institute has for more than 20 years delivered high-quality interdisciplinary research and analysis for key decision makers on environmental and development issues," says Ulf Källstig, head of Sida's global programme within the Department for Global Cooperation.
Solving environment and development issues at the global level is crucial for the development of the world's poorest countries and to ensure sustainable development. Mobilization of research capacity is particularly important as a substantive contribution to the United Nations Conference on Sustainable Development in Rio, 2012 (Rio+20).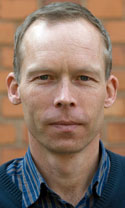 "The support from Sida is a strategic initiative to reduce poverty through sustainable development. SEI will generate new knowledge in partnership with stakeholders in partner countries which will provide the basis for better informed decisions in development assistance. The timing is well chosen, since we see an increasing risk of global environmental changes that will put further strain on efforts to achieve the Millennium Development Goals," says Johan Rockström (photo), Executive Director of SEI. Read more about the renewed agreement.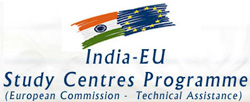 The European Commission funded "India-EU Study Centres Programme" (IESCP) is now involved in developing "Area and Comparative Area Studies".
In recent years, doubts were raised as to whether there is still a need for area studies in the age of globalisation: if the world is a global village, we have a decent knowledge about the farmhouse next door, why transfer it into special object of teaching and research? Area studies has also faced a number of criticisms regarding methodology as well as its late-colonial perspectives.
Given this background, IESCP with the academic support from the Indian University Grants Commission (UGC) organised a Workshop on "Area Study Centres", which was held in January 2011 at New Delhi. Not only the Indian and European centres under IESCP came together; actually, more than 40 Area Study Centres at Indian Universities funded under the 'UGC Area Study Centres Scheme' were invited as well.
The questions discussed were not limited to: 'Where do we stand in Europe and India in comparison with the situation in North America'; but also, 'What are we expecting in the future?'; or 'Will Area Study Centres take separate ways in India, Europe or elsewhere?'.
More information about the workshop in IESCP Newsletter 1/2011.


EURAXESS Links India is a network of European researchers, scientists, and scholars working in or commuting to India. This multidisciplinary network includes members at all stages of their careers. It allows them to connect with each other and with Europe, ensuring that they are recognized as an important resource for European research, whether they remain in India or return to Europe. The project is supported by the European Commission's Directorate General for Research, and the Delegation of the EU to India, in collaboration with the embassies of the EU member states in India. Similar networks are already running in the USA, Japan and China.
For further information and to sign up for membership in this network, as well as in the virtual SINAPSE community of European researchers abroad, please go to the website and click on the Join the EURAXESS Links India community hyperlink on the right-hand side of the page:
http://ec.europa.eu/euraxess/links/india/index_en.htm


The Afghanistan Research and Evaluation Unit (AREU), based in Kabul, has launched its new updated website with an array of improved features, all with an ambition to enrich and expand users' access to our ever-growing body of research on Afghanistan. All AREU publications, research projects and events are now organised – with detailed summaries – into a single, integrated database, allowing users to follow lines of interest and explore related content at the touch of a button. The site also includes an online version of the well-known A to Z Guide to Afghanistan Assistance, complete with a fully searchable contacts database.


AREU is an independent research organisation with a mission to inform and influence policy and practice through conducting high-quality, policy-relevant research and actively disseminating the results, and to promote a culture of research and learning. To achieve its mission AREU engages with policymakers, civil society, researchers and students to promote their use of AREU's research and its library, to strengthen their research capacity, and to create opportunities for analysis, reflection and debate. AREU was established in 2002 by the assistance community working in Afghanistan. Lars Eklund and Staffan Lindberg from SASNET visited AREU in 2003. Read their report.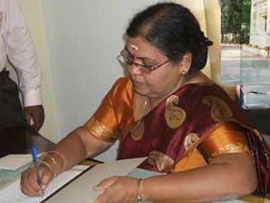 On 31 March 2011, Professor Vasanthy Arasaratnam, Dean of Faculty of Medicine, University of Jaffna was appointed the new Vice Chancellor of the university with effect from 28th March. She gets the rare distinction of being the first woman Vice Chancellor of Jaffna University.
Prof. Arasaratnam has a Swedish connection, being partner in research collaboration with Prof. Rajni Hatti Kaul, Dept. of Biotechnology, Lund University. Recently, in October 2010, Prof. Hatti Kaul was awarded SEK 2.7 m as a three-years research grant (2011–13) from the Swedish International Development Cooperation Agency, Sida, for a a new project entitled "Sustainable production of bioenergy from agriculture residues – avoiding competition with food availability in developing countries". This project will be jointly carried out by researchers in Sweden, Vietnam and Sri Lanka. More information about the project.


The deadline to apply for funding for research projects and postdoctoral support from the Swedish International Development Cooperation Agency (Sida) for the period 2012–2014 was Tuesday 12 April 2011. Sida provides grants to support Swedish development research through its Developing Country Research Council (u-landsforskningsrådet). These so-called uforsk grants belong to the most important ways of financing Swedish research projects related to developing countries, including South Asia (see SASNET's information about South Asia related grants from 2003-2010). The aim is to establish and maintain a knowledge base of relevance to aid and development issues, plus capacity for developing country research in Sweden. Researchers working at universities/colleges or other research institutions in Sweden may apply for grants.
The proposed research projects should have a clear relevance for Sweden's policy for global development, in accordance with the Swedish Policy for Global Development and the Strategy for Sida's support to research cooperation 2010-2014. This implies that the application should have a land focus in accordance with the Swedish government's priorities – which in the South Asia case means primarily Bangladesh and Afghanistan and in a selective mode also India.
During 2012 the total amount to be granted is SEK 120 m of which SEK 40 m is available for new applications. The maximum amount that can be applied for is SEK 1.5 m per year for up to three years.
Read the announcement for grants.


An editorial committee from the Journal of Colonialism and Colonial History has chosen Indian scholar Aparna Balachandran to receive the first JCCH Prize for an outstanding essay published in the online journal. Balachandran is an Associate Fellow at the Centre for the Study of Culture and Society in Bangalore, India. She is a graduate of Delhi University and received her PhD in 2008 from Columbia University. This first honor covered articles published in the Johns Hopkins University Press journal between 2008 and 2010. Academics from Africa, the Middle East, Latin America, the Caribbean and Central, South and Southeast Asia who had never published a full book or monograph were eligible for the honor. The next prize will be awarded in 2014 for articles published between 2011 and 2013. Balachandran won for her article "Of Corporations and Caste heads: Urban Rule in Company Madras 1640-1720" which was published in the Fall 2008 issue (Volume 9, Number 2) of JCCH. Read the full article.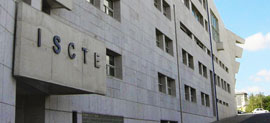 The 22nd European Conference on South Asian Studies (ECSAS) is scheduled for 25-28 July 2012 at the University Institute of Lisbon (also known as ISCTE-IUL) in Portugal. Decisions about panels are expected to be announced during June 2011. The main conference organiser is Professor Rosa Maria Perez, of the Department of Anthropology, supported by a local scientific steering committee. The venue of the conference will be on the university's main campus in Lisbon.


The biannual ECSAS conference is the largest gathering of South Asia oriented researchers in Europe, covering all fields from the humanities and social sciences to technology, natural sciences and medicine. The conference is held biannually under the aegis of the European Association of South Asian Studies (EASAS), a professional, non-profit organisation of scholars engaged in research and teaching concerning South Asia with regard to all periods and fields of study. (SASNET organised the 18th ECMSAS conference in Lund in 2004.)
Full information on the conference page.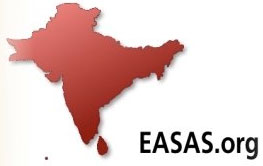 The European Association of South Asian Studies (EASAS) is governed by a Council, headed by Professor Roger Jeffery, University of Edinburgh. He was re-elected President at latest General Meeting of EASAS, that was held 27 July 2010 in connection with the ECSAS conference at the University of Bonn. At the same time, Dr Margret Frenz, University of Leicester and Edinburgh, was re-elected Vice-President, and Professor Ulrike Müller-Böker, University of Zurich, was elected Treasurer. Besids these office-holders, the EASAS Council also consists of six other members, out of which two are based at Swedish universities, namely Dr. Anna Lindberg, SASNET, Lund University; and Dr Heinz-Werner Wessler, Uppsala University. The other four members are Dr Nicolas Jaoul, École des Hautes Études en Sciences Sociales, Paris; Professor Rosa Maria Perez, ISCTE-IUL, Lisbon; Dr Danuta Stasik, University of Warsaw; and Dr John Zavos, University of Manchester.
More information.
On 1 April 2011, The EASAS Council had a meeting in Paris. SASNET's director Dr. Anna Lindberg participated in the meeting. More information.


Sri Lanka Research website is a comprehensive website devoted to providing access to scholarly articles and information about Sri Lanka. This resource enables researchers to locate hard to find information resources not accessible via other bibliographic databases and sources. The web site includes a searchable index to journal articles published in Sri Lanka from 1845 – to date. At present, the database contains over 10,000 citations from scholarly journals in the Humanities and Social Sciences, Agriculture and the Sciences. The Sri Lanka Research website also provides links to major universities, libraries and research organizations facilitating access to major holdings and resource persons.
This database of scholarly resources was supported by a research grant from the Librarians' Association of University of California, Riverside where Geetha Yapa works as Science Reference Librarian. Go for the Sri Lanka Research website.


On 14 March 2011, Stockholm International Peace Research Institute (SIPRI) presented the 2011 comprehensive annual update of its Arms Transfers Database. It indicates with new data that India has become the world's largest arms importer. India received 9 per cent of the volume of international arms transfers during 2006–10, with Russian deliveries accounting for 82 per cent of Indian arms imports.
'Indian imports of major conventional weapons are driven by a range of factors. The most often cited relate to rivalries with Pakistan and China as well as internal security challenges', states Siemon Wezeman of the SIPRI Arms Transfers Programme. 'As an importer, India is demanding offsets and transfers of technology to boost its own arms industry, and, in order to secure orders, major suppliers are agreeing to such demands'. More information.


Go for the SIPRI Arms Transfers Database.

On 7–8 March 2011, Dr. Heinz Werner Wessler, Department of Linguistics and Philology, Uppsala University was the keynote speaker at a conference on "The international Form of Hindi Literature" (Hindi sahitya ka antarrastriy svarup) at the University of Mumbai, India. More than 700 academics, mostly readers, lecturers and professors for Hindi from universities and colleges all over India participated in the event that was organised by the Department of Hindi, University of Mumbai. More information.


During the period 28 September 2010 – 22 june 2011, United Nations Research Institute for Social Development (UNRISD), based in Geneva, organized a travelling series of provocative seminars, "Making Markets Work" for Small-Scale Farmers? A Series of Provocations", examining the assumptions, impacts, evidence, benefits and risks of "making markets work" for small-scale farmers. Billed as "provocations", each seminar in the series brings invited "provokers" together with local and international participants for three hours of debate, streamed and interactive on the web. The series is organized by a consortium of research and advocacy organizations, led by the International Institute for Environment and Development (IIED), Hivos Knowledge Programme, and Mainumby. As a collaborating partner, UNRISD co-hosted a provocation on inclusive business and producer empowerment in June 2011. More information about the UNRISD provocative seminar series.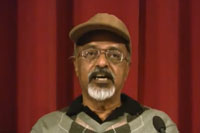 The second seminar was held in Stockholm on 3 March 2011, and focused on "Rights-based versus market-based development: a false dichotomy for small-scale farmers? " This seminar was co-hosted by the Swedish International Agricultural Network Initiative (SIANI), the Swedish International Development Cooperation Agency (Sida) and the Swedish Cooperative Centre (SCC). Mr. P.V. Satheesh (photo) from the Deccan Development Society was one of the invited speakers. More information on the Stockholm seminar.
The third and coming seminar in the series was entitled "Making Markets Work for the Poor: Contents and Discontents" and took place in Paris on 30 March 2011. It was co-hosted by the Institut de Recherches et d'Applications des Méthodes de Développement (IRAM) and SNV Netherlands Development Organisation. More information.


The Joint Committe for Nordic research councils in the Humanities and Social Sciences (NOS-HS) is a cooperation between the research councils in Denmark, Finland, Iceland, Norway and Sweden responsible for research within the Humanities and Social Sciences. Since 1 January 2011, the NOS-HS secretariat is based in Norway.
The main purposes of NOS-HS are to promote strategic co-operation between the Nordic research councils as well as between the research councils and other Nordic and international bodies.
In 2008 and 2010, calls were given for applications in support of major Nordic Collaborative Research Projects (NORDCORP). One of the projects selected in 2008 had a South Asia focus, namely a project on "Sikh Identity Formation: Generational Transfer of traditions in the Nordic Countries", carried out by Kristina Myrvold, Lund University; Knut A. Jacobsen, University of Bergen; Ravinder Kaur, Roskilde University; and Hanna Snellman, University of Helsinki. More information on the NORDCORP projects.
In order to promote the development of new and innovative research areas and programmes within the humanities and social sciences in the Nordic countries, NOS-HS also supports series of exploratory workshops held in the Nordic countries. NOS-HS expects to support approximately 13 series of exploratory workshops to be held in 2011 and/or 2012. A series of exploratory workshops should comprise two to three separate workshops that focus on a specific scientific theme. Each workshop is typically held over a period of one to three days. The workshops should have an innovative aspect, and be submitted by a principal applicant together with, as a minimum, two co-applicants from two different Nordic countries, thereby representing at least three institutions in three different Nordic countries. Deadline for applications was 13 April 2011. Full information.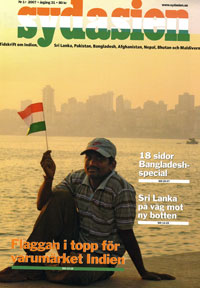 For 34 years the Swedish-language magazine SYDASIEN played an important role to disseminate news and information on South Asia. With popularly written articles on politics, history, literature and culture in the eight countries that consist South Asia (Afghanistan, Bangladesh, Bhutan, India, Maldives, Nepal, Pakistan and Sri Lanka) SYDASIEN was a unique feature in Scandinavia till the magazine closed down in late 2010.
SYDASIEN also had a strong connection to SASNET: Prof. Staffan Lindberg, SASNET's first director was one of the founding fathers of the magazine back in 1976, and Lars Eklund, SASNET's current deputy director was the chief editor of the magazine for 25 years, from 1982 till 2007.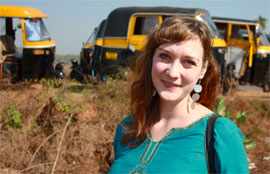 However, SYDASIEN has now resurfaced in a new shape, as a Internet based web magazine. SYDASIEN.SE was officially launched on 1 March 2011 by the new editor of the magazine, Ms. Johanna Sommansson (photo). She has an MA in Social Anthropology and a BA in Indology from Stockholm University on her qualification list. Johanna is currently living in India along with her husband Niklas Sommansson, a web designer who has actually created the new web site. Go for the new SYDASIEN.SE.


In the summer 2011, Knowledge Must introduces a new India Summer Program. This project offers a four weeks program with intensive Hindustani (Hindi/Urdu) language training, seminars on Indian Culture, Politics, and Society and unique excursions and field trips in Delhi, and to Varanasi, Rishikesh, and Alwar. The Program, open to students and professionals from all over the world, runs from 17 July to 13 August 2011.
If successful, Knowledge Must plans to organise its India Program twice every year, both summer and winter Program
will become a twice yearly affair (summer/winter).
Knowledge Must is a New Delhi and Berlin based organisation assisting students, professionals, and organisations to cross cultural boundaries, mainly between South Asia and the Western world. Since earlier, it offers career counselling, study and work experience, language immersion, culture-specific and process-oriented training, individualized travel arrangements, and intercultural events (more information about Knowledge Must). Knowledge Must also runs a weblog, discussing global and intercultural communication, cultural exchange, and intercultural issues, especially between India/South Asia and the Western world.
More information on the India Summer Program 2011.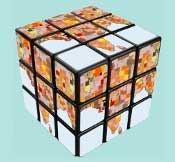 Indian Formation Research Society organised a Northeast India Study Circle, 18 June - 19 July 2011. The study circle is an annual gathering of activists and scholars with keen interest in studying the politics and scholarship of the Northeast of India (including the states of Arunachal, Assam, Manipur, Mehalaya, Mizoram, Nagaland and Tripura). The circle is aimed at all who are concerned with empirically-substantiated pro-people studie. It is important to know that the study circle will not be done in an academic or university setting, neither in a hotel environment, but studying alongside local activists and scholars. The daily program will consist of expert led seminar presentations and discussions or research site visits. The study circle is funded explicitly through participants' fees. More information.


Expressions of interest for editing BRILL's _Index Buddhicus_(Classified Bibliography of Buddhist Studies) are currently welcome. The index, which the respected publisher of academic works is currently preparing, will provide description of a broad range of materials, namely, articles, papers, chapters appearing in journals, proceedings, collections, monographs, theses, editions and digital resources. The final index will be distributed both online and in hard copy. "Indica et Buddhica", a New Zealand based digital publisher, is in charge of coordinating the editing work and is looking to form a group of editors. Interested applicants who would like to submit an expression of interest should have a background in some of the following broadely defined areas: - India/Nepal; - Tibet/Central Asia; - China/Japan/Korea; - "Western" Buddhism: US/UK; - Art/Culture/Education; - Literature/Texts; - Philosophy/Psychology; - Religious Life/Discipline/Rituas; - State/Society. For more information about applying and other enquiries, please contact Mr. Richard Mahoney from Indica et Budhica.
Calcutta Research Group invites refugee rights activists, researchers, lawyers and institutions working on issues related to forced displacement to submit contributions at the public forum Refugeewatchonline. The contributions can be short news or comments (about 60 words), reports (max. 1000 words) or articles (max. 1500 words) on refugees and forced displacement. Conference and scholarship notices are also welcome. Submissions and questions can be sent continuously to refugeewatchonline@gmail.com.





India China Institute at The New School, a private university in New York seeks submissions for its "India China Working Paper Series". The submitted papers should be multi-disciplinary and should cover, but are not limited to, the following areas: - India-China comparisons, - India-China relations, - Historical and contemporary effects of India and China together in the wider world. The submissions should include the following information:
- A list of subject keywords
- Author's contact information(phone, fax, e-mail address). If there is more than one author a corresponding author should be specified.
- All authors' current primary affiliations
- Title page and complete bibliography
- Abstract of max 100 words
No submission deadline is specified. For questions and additional information, please contact icipaper@newschool.edu. Full information.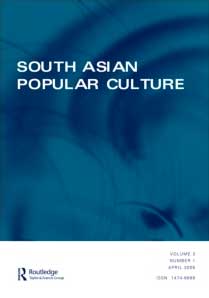 The Journal of South Asian Popular Culture invites for submission of papers (critical essays) on "Terror and Media in South Asia" for its special edition due to be published in July 2013. The aim of the special issue is through exploring theoretical and socio-political concepts related to the representations of terror in contemporary South Asian visual cultures to contribute to: - the theoretical debate on terrorism within South Asian conceptualizations and contexts; - a reconsideration of identity formations, cultural constructs and nationalism; and - the mass mediation of terror.
The paper proposals should reflect on a number of questions, among which: - What is Terror in the South-Asian context? Does the South Asian media provide a background for alternative definitions - or theorization - of terror? - How is terror represented in South Asian contexts, and how do South Asian societies visually redefine themselves in the era of terror? - How does the era of terror challenge or recontextualize identity formations across South Asia?Deadline to submit a 300 word proposal and a 150 word CV: 30 April 2011. Submissions are to be sent to jsapc@gmail.com. Initial review decisions will be announced by 15 August 2011. Complete manuscripts of 5000-6000 words should be submitted by 15 January 2013. Full information (in pdf file).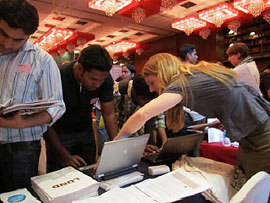 Sweden had a strong presence at the India tour of the QS World Grad School Tour 2010 that took place during the period 26 November – 7 December 2010. The QS World Grad School Tour is a prestigious Masters & PhD fair, bringing together talented prospective students with the world's best universities.
Several Swedish universities – Lund, Malmö, Uppsala, Gothenburg, Linköping, Chalmers and Linnaeus (Kalmar-Växjö) – were represented at the well-attended Indian QS recruitment fairs that took place in Delhi, Pune, Mumbai, Bangalore, Hyderabad, and Chennai. The ambition was to attract Indian students to join Masters programmes in Sweden in spite of the fact that tuition fees have been introduced at Swedish universities from 2011. The Swedish presence at the QS fairs was coordinated by the Swedish Institute (SI) that was also strongly represented at the fairs. Lund University (LU) had seven representatives travelling to the Indian recruitment fairs. They received an overwhelming response from the visiting students, and LU hopes that a substantial number of new students will actually apply and join international masters programmes at the university.
Read information about the Lund University delegation's India tour.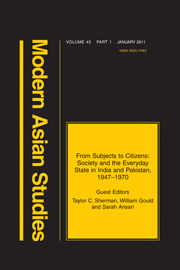 The Editor of Modern Asian Studies, Dr Joya Chatterji, has provided a selection of key articles from the 2010 volume free of charge until 31st May 2011. Modern Asian Studies is a journal published by the Cambridge University Press. Highlight articles include: – 'Signs of churning?: Muslim Personal Law and public contestation in twenty-first century India, written by Justin Jones; – Religious change, social conflict and legal competition: the emergence of Christian personal law in colonial India, written by Nandini Chatterjee; and – Discipline and Morale of the African, British and Indian Army units in Burma and India during World War II: July 1943 to August 1945, written by Kaushik Roy. Go for the free reading.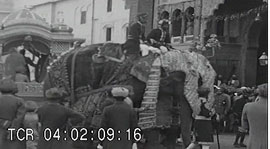 The Centre of South Asian Studies at University of Cambridge, UK, holds a sizable archive of South Asian amateur documentary films shot between 1911 and 1956. They give a unique perspective of life in South Asia towards the end of the British Empire and in the first years of independence. The film collection is now available online as streaming video in its entirety, and they may be viewed using the Centre's website, but you will need to contact the archivist at the Centre before broadcasting any of this material in any form.
Go for this unique collection of amateur films.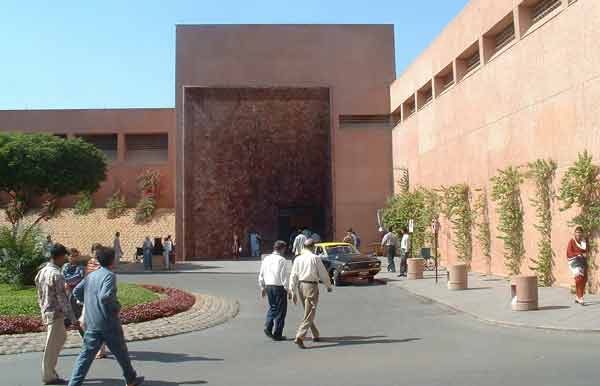 On Friday 10 December 2010, the same day as the Karolinska Institutet (KI) awarded the Nobel Prize in Physiology or Medicine in Sweden, the Aga Khan University (AKU) in Pakistan celebrated 18 years of collaboration with the Swedish medical university.
Chartered in 1983, AKU is a private, autonomous university, based in Karachi, that promotes human welfare through research, teaching and community service. Based on the principles of quality, access, impact and relevance, the University has campuses and programmes in Afghanistan, East Africa, Egypt, Pakistan, Syria and the United Kingdom.
The outcome of the collaboration with Karolinska Institutet has been a robust PhD programme among other projects. It includes a well-functioning sandwich system of research and study, allowing Pakistani researchers to conduct most of their work in Pakistan and visit Sweden for three months to work with a supervisor. This proves to be economical as over the four-year PhD programme moving to, living and researching in Sweden can become expensive. The expenses for the extensive programme is paid for by external funding partly coming from the Swedish international development cooperation agency Sida, and a small chunk from the AKU. For its part, the Pakistani Higher Education Commission (HEC) introduced an exchange programme with Sweden some years ago. It was administered by the Swedish Institute, but had many restrictions and since 2008 no new scholarships have been granted (more information on the HEC programme).
To celebrate the occasion, several researchers presented their work and findings at the university hospital. The partnership with Karolinska began in 1992 and the two centres have conducted several research and training collaborations since then.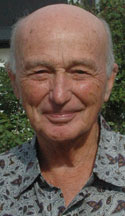 The chief guest at the event was Professor Emeritus Bo Lindblad (photo) from the Division of Global health (IHCAR) at Karolinska Institutet – and a guest professor at the Dept. of Paediatrics, Aga Khan University. The jubilee celebrations were organised by Dr. Fauziah Rabbani, who defended her PhD at KI in 2010 and now holds an Interim chair position at the Community Health Sciences Department, AKU.
More information on the long KI-AKU collaboration.
More information about the 2010 celebration at AKU, in an article published in The Tribune 11 December.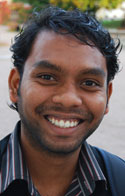 On Wednesday 15 December 2010, Mr. Sagar Zende, Masters student at Lund University, again appeared for the Office of the United Nations High Commissioner for Human Rights (OHCHR) in Geneva and made an oral statement about alleged continued discrimination, injustice, systematic violence and social exclusion against 168 million Dalits in India.


Being a Dalit himself and a Human rights activist, Mr. Zende is currently studying at Lund University's Masters programme in applied International Development and Management (LUMID). In September 2010, he appeared for the Human Rights Council's 15th session, also held in Geneva. Read the statement made by Mr. Zende at the September session.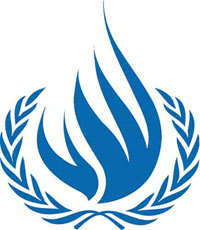 This time he was invited to speak before the Council's special Forum on Minority Issues, at its third yearly session held 14–15 December. The theme for the 2010 session was "Minorities and effective participation in economic life", and it was chaired by Prof. Gita Sen, Sir Ratan Tata Chair Professor at the Indian Institute of Management (IIM) in Bangalore, India and Adjunct Lecturer at the Center for Population and Development Studies, Harvard University, USA. More information.
In his December 2010 statement, Mr. Zende focused on concrete steps to advance and build capacity of minorities to participate effectively in economic life. Read his statement.
The Human Rights Council is the principal UN intergovernmental body responsible for human rights. It is made up of 47 States responsible for strengthening the promotion and protection of human rights around the globe. The Council was created by the UN General assembly on 15 March 2006 with the main purpose of addressing situations of human rights violations and make recommendations on them.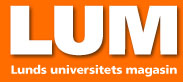 An article on Sagar Zende and his work has been published by the Lund University magazine LUM in its December 2010 issue. The article, written by journalist Britta Collberg, is entitled "Lund Student Testifies at UN". Read the article (only in Swedish).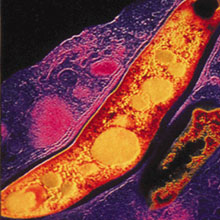 In June 2009, Sweden and India decided to jointly support research in tuberculosis. The Swedish Governmental Agency for Innovation Systems (VINNOVA) and the Department of Biotechnology (DBT), Ministry of Science and Technology, India, agreed to support top level research co-operation between Indian and Swedish scientists in the field of "Biology, diagnosis and treatment of Tuberculosis".
The programme is one of the first bilateral co-operations, based on joint funding, between the two countries. Under this scheme, VINNOVA funds the Swedish research teams and DBT the Indian side for the period 2009–12. VINNOVA is committing around SEK 16 million to this program.
Four Indo-Swedish projects, out of a total of 15 proposals, were selected by DBT and VINNOVA and receive funding for three years. These are:
– Doctors office diagnostic instrument for detection of M. tuberculosis under "in the field" conditions adapted for use by unskilled personnel. Project leaders: Dr. Dag Ilver, Imego AB, and Dr. Vijay. K. Chaudhary, University of Delhi, Department of Biochemistry, Delhi.
– Mechanisms of protein synthesis and ribosome targeting antibiotic drugs in Mycobacteria. Project leaders: Dr. Måns Ehrenberg, Department of Cell and Molecular Biology, Uppsala University, and Dr. Umesh Varshney, Department of Microbiology and Cell Biology, Indian Institute of Science, Bangalore.
– Biology of gene-deleted M. tuberculosis strains – immunological marker profiling. Project leaders: Dr. Nagaraja Valakunja, Department of Microbiology and Cell Biology, Indian Institute of Science, Bangalore and Dr. Markus Maeurer, Department of Microbiology, Tumor and Cell Biology (MTC), Karolinska Institutet.
– Structure-guided design of new antibacterial agents against dormant Mycobacterium tuberculosis. Project leaders: Dr. D. Sriram, Birla Institute of Technology & Science, Hyderabad and Dr. Gunter Schneider, Division of Molecular Structural Biology, Department of Biochemistry & Biophysics, Karolinska Institutet.
More information about the Indo-Swedish collaboration.

The Swedish Agency for Growth Policy Analysis (Growth Analysis) is the Swedish Government's agency for understanding growth and for evaluating government policies. Since 2007, the Agency has had a permanent representative in India based at the Swedish Embassy in New Delhi where he/she works as Attaché for Science and Technology. The work consists of establishing contacts within the fields of research and science, to assist in implementing the 2005 Indo-Swedish MoU on Science and Technology, and work on an analysis of the economic and industrial development of India.


Since October 2010, the position is filled by Dr. Andreas Muranyi, a biochemist who defended his doctoral dissertation entitled "EGF-like modules in blood coagulation proteins" at Lund University in 2000. Before joining Growth Analysis, he was working as Product Manager for the GE Healthcare, a UK based corporation dealing with medical imaging and information technologies, medical diagnostics, patient monitoring systems, drug discovery, and biopharmaceutical manufacturing technologies.

Andreas Muranyi takes over after Dr. Stefan Jonsson (photo to the right), who has now returned to Sweden. Dr. Jonsson has a background in Economics at the Centre for Research on Innovation and Industrial Dynamics (CIND), Uppsala University. In the early 1990s he was working for some years with the Swedish Sida supported Social Forestry project carried out in the Indian state of Orissa.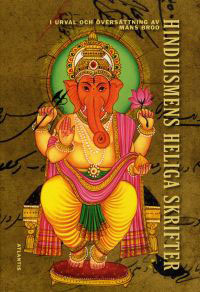 "Hindusimens Heliga Skrifter" (Hindu Scriptures) is a new book published by Dr. Måns Broo, Associate Professor at the Dept. of Comparative Religion at Åbo Akademi University, Finland. In the new book Dr. Broo has selected and translated into Swedish extracts from a large number of the most important Hindu scriptures, all the way from early Veda scriptures to the great epics such as Ramayana and Mahabharata to later texts, spanning writings from more than three thousand years. Only a few of these texts has previously been translated into Swedish. Måns Broo,who defended his doctoral dissertation on the Guru institution of Gaudiya Vaishnavism in 2003, also provides text comentaries in this impressive volume. More information.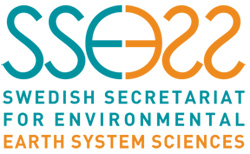 The new Swedish Secretariat for Global Environmental Earth System Sciences (SSEESS) has been established in order to facilitate Swedish scientists participation in international programs for sustainable development. The SSEESS secretariat is a collaboration between the Royal Swedish Academy of Sciences, the Swedish Council for Working Life and Social Research (FAS), the Swedish Research Council Formas, the Swedish Research Council and VINNOVA.
The SSEESS secretariat shall ensure that Swedish research in global environmental change issues is better integrated into international programs. In addition, the secretariat will also act as a central, science-based and independent source of information for Swedish policy and decision makers. Another aim with the secretariat is to facilitate collaboration and information exchange among researchers, institutions, programs, and across disciplines.
In collaboration with the Swedish International Development Cooperation Agency (Sida), SSEESS aims to provide links between Swedish scientists and science-based organizations and programmes in developing countries; linking global environmental change research with research on and for development. SSEESS will also promote participation of scientists from developing countries in conferences, workshops, panel discussions and other scientific events in Sweden, in order to encourage knowledge exchange and research collaboration. Dr. Neda Farahbakhshazad from the Dept. of Land and Water Resources Engineering, Royal Institute of Technology (KTH) in Stockholm is the Scientific Coordinator for the collaboration with Sida.
SSEESS also seeks direct involvement with Swedish scientists to assist with relevant contacts and networking support at individual and project levels. Dr. Dan Wilhelmsson from the Dept. of Zoology, Stockholm University is the Scientific Coordinator for these contacts.
More information on the SSEESS web page (on the website of the Royal Swedish Academy of Sciences).

The Indian PhD student Nachiket P. Marathe is working at Gothenburg University from October 25, 2010 until January 25, 2011, as part of a Sida-funded project between Gothenburg University and the National Centre for Cell Science in Pune, India. The project, entitled "Microbial Diversity and Development of Antibiotic Resistance Associated with Industrial Wastewater Treatment", was awarded for 2009-2011 to Prof. Edward Moore, Institute of Biomedicine, Sahlgrenska Academy of Gothenburg University and to Dr. Yogesh Shouche, National Centre for Cell Science, Pune, India.
This project is in collaboration with Prof. Joakim Larsson, Institute of Neuroscience and Physiology, Sahlgrenska Academy of Gothenburg University and Prof. Malte Hermansson, Department of Cell & Molecular Biology, Gothenburg University. Full information about the project.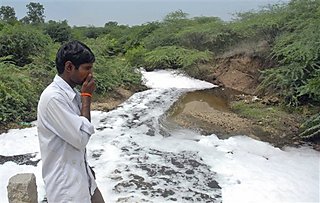 Nachiket works with Prof. Larsson's and Prof. Moore's groups for his exchange. The primary focus of his work will be in Prof. Larsson's group, where he will join on-going metagenomic analyses that are assessing the impacts of antibiotic pollution from a waste-treatment facility in Hyderabad. Prof. Larsson's group has shown previously that antibiotic contamination released from the treatment facility is the highest reported, world-wide. More information.
Additionally, Nachiket has obtained an extensive collection of bacterial isolates from sampling sites affected by the waste-treatment facility and has carried out initial physiological and genotypic characterizations within the group of Dr. Shouche. Nachiket will also work with Prof. Moore's group to further characterize the bacterial strains, for their antibiotic resistance profiles and other phenotypic, as well as genotypic traits. The initial analyses have indicated that bacterial isolates exhibit marked increased resistance to a range of antibiotics. These studies included planned assessments of the levels of antibiotics in drinking water in villages in the vicinity of the waste-treatment facility.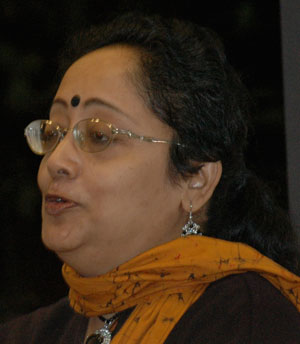 Professor Lipi Ghosh from the Dept. of South and South East Asian Studies, Calcutta University in Kolkata, India served as the first Visiting ICCR (Indian Council for Cultural Relations) Chair Professor at Lund University. She stayed in Sweden from November 2010 till 5 April 2011. During this period she was hosted by the Faculty of Social Sciences, and had a workplace at the university's Centre for Gender Studies. As a visiting professor at Lund University, Prof. Ghosh was primarily engaged in research, but also took an active role in teaching.
During the academic year 2011-2012, the ICCR professorship at Lund University will be hosted by the Dept. of Sociology. More information will follow.


The ICCR professorship at Lund University is an outcome of a Memorandum of Understanding between the Indian Council for Cultural Relations (ICCR) and Lund University, that was signed on 22 June 2010 by Mr. Balkrishna Shetty, former Indian Ambassador to Sweden, and Prof. Per Eriksson, Vice-Chancellor, Lund University. In a first phase, the agreement is valid for four years, with a new Indian Professor to be selected each year.
SASNET was actively involved in finalizing the ICCR professorship at Lund University, with strong support from the Embassy of India in Stockholm. In April 2010, SASNET's director, Dr. Anna Lindberg, participated in an official Lund University delegation to Delhi (more information), where final negotiations were held with representatives of the Ministry of External Affairs, Government of India, and the Indian Council for Cultural Relations, regarding the proposed Indian visiting guest professorship at Lund University.
A new ICCR Visiting Professor will come to Lund University in September 2011. More information will follow.


The Indian Council for Cultural Relations is actively working to set up more visiting professorships and chairs in Indian studies in foreign universities. Currently there are about 60 visiting ICCR professorships worldwide, but within a few years the ambition is that there should be 30 more such chairs around the world. In the Nordic countries ICCR professorships exist at Lund University and Copenhagen Business School. See the complete list of ICCR professorships.
The council is working to make the chairs "virtual hubs of Indian studies". Programmes for youth audiences and lecture tours are being linked to institutions that have received ICCR endowments. This is all part of India's efforts to project the country's soft power. Currently, ICCR has 24 centres around the world, but it plans to add 15 new centres in the coming year. Related to the university focus has been ICCR's move to sponsor academic seminars, an introduction of 30 ICCR fellowships to bring foreign scholars to India and 3,500 scholarships for overseas students, 1600 of which go to Afghans. The once iconic "festivals of India", characteristic of the 1980s, have also been resurrected. In 2010, two long festivals are organised in China and France and half-a-dozen shorter ones in seven other countries. More information in a June 19, 2010 Hindustan Times article.


The chair for Islam in Asian and African Societies at the Humboldt University of Berlin/Germany seeks to establish an international research group in 2011 dealing with the topic youth, migration and religious identities in (trans-)regional contexts. An announcement has been issued, for interested researchers to take part in establishing such a cross-regional research group. The theme is "Islam on the Move: Youth, Migration and Religious Identities in (Trans-)Regional Contexts". The project aims at investigating the effects of migration on life courses, Muslim identities and religious practices of Muslim youth in different parts of the Modern Islamic world, preferably in Central, Southern and Southeast Asia. Young scholars in these regions, who are working in the fields of social anthropology, Modern Islamic studies, migration studies and related fields, are therefore requested to join the research group at the Humboldt University for a period of one year (April 2011 – March 2012). They should contact Prof. Manja Stephan at the Institute for Asian and African Studies at Humboldt University. Fellowships are available through the EU sponsored Erasmus Mundus programme. More information.


Each year, since 1951, large number of young students and researchers come from all over the world to the small town of Lindau on Lake Constance in southern Germany. They go there to meet and interact with 20 to 25 Nobel Prize Laureates in Natural Sciences and Medicine. Intermediaries from universities and research institutions worldwide select the participants based on strict criteria. Since 2004, there is an addition to these Lindau Meetings, as they are called, with a Meeting of Nobel Laureates in Economic Sciences every second year.
The Lindau meetings usually cover, in turn at intervals of three years, the three natural science disciplines of the Nobel Prize: physics, chemistry, and physiology or medicine. However in certain years, as in 2005 and 2010, all three disciplines come together. At the 2010 Lindau Meeting from 27th June to 2nd July, 800 young researchers turned up.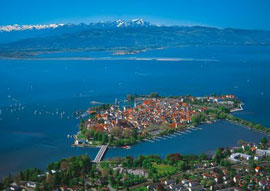 The next Lindau Meeting, the 61st in order, is scheduled from 26 June to 1 July 2011. This year the Science meeting will be dedicated to Physiology/Medicine and related disciplines only, and open for 550 young researchers. Undergraduate, Masters and Doctoral students as well as Postdoctoral scientists can apply to this meeting through intermediary institutions in the young researchers' home country.
In end-August 2011, the 4th Meeting in Economic Sciences will then take place at Lindau. About 450 young economists from all over the World will meet the Economics Laureates.
In India, the relevant intermediary institution is the Department of Science and Technology, Government of India; in Bangladesh it is the Bangladesh Academy of Sciences (with a separate web page dedicated to Lindau-Bangladesh, go for it); and in Pakistan there are two intermediary institutions, namely the Committee on Science and Technological Cooperation (COMSTECH), and the Pakistan Science Foundation (PSF).
More information on the 2011 Lindau Meetings.


The South Asian Idea is a free learning resource for college students in South Asia, managed by Dr. Anjum Altaf, Visiting Fellow at the Sustainable Development Policy Institute (SDPI), Islamabad, Pakistan (with a PhD from Stanford University in 1983). The resource aims to disseminates the ideas of academics to a younger audience in order to nurture an informed citizenry. The aim is to promote critical thinking and understanding across borders through structured conversations on topics of common interest. More information.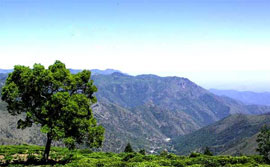 A multi-disciplinary Nordic Research Network on Environmental Challenges in South Asia (NECSA) was formally established in the spring 2010. It has been launched with support from University of Oslo through its Livelihoods in the Developing Countries (LEVE) Interfaculty Research Area.


The network is open to all researchers based in the Nordic countries who are interested in working on the broad aspects of the environmental challenges of South Asia, in exchanging knowledge and experience, and in encouraging such research in the Nordic countries. The work is coordinated by Dr. Guro Aandahl (photo), Research fellow at the Centre for Development and the Environment (SUM), University of Oslo.
The initiative to form NECSA was born out of a successful Nordic workshop dealing with the environment in South Asia that was organized in 2008 by the University of Oslo. The workshop was entitled "Politics of Adaptation to Environmental Challenges in 21st Century South Asia". Scholars from various disciplinary backgrounds presented highly topical research on the challenges of environmental change, environmental risks, livelihoods and politics in South Asia. Read a background material to the creation of NECSA.
This was followed up by a Nordic Summer University workshop titled "Environmental Challenges, Politics and Food Production in South Asia" that was held in Falsterbo, Sweden, 1–3 February 2010. This came to be the definitive starting point for the formalizing of the network. Go for NECSA's web page.


SASNET's former Director, Prof. Staffan Lindberg, participated in the second biannual India Forum that was organised by the German Marshal Fund of the United States (GMF) in Stockholm on 1–2 October 2010. The conference, co-organised by the Legatum Institute and the Swedish Ministry for Foreign Affairs focused on 'India's evolving foreign policy, the economic and commercial relationships between India and the West, common challenges in Afghanistan and Pakistan, the potential for convergence on climate and energy policy, and response to a more assertive China'. The invited participants included high-profile policymakers, intellectuals, academicians, journalists, and business people from Europe, the United States, and India. The purpose with this kind of closed-door conference is to facilitate cooperation and coordination through informal discussions. Read Staffan Lindberg's report from the Stockholm India Forum 2010.

A Forum for Asian Studies at Stockholm University has been launched and starts its activities during the fall 2010. The purpose of the Forum for Asian Studies is to strengthen and support research and education on Asia, and to encourage exchange of researchers and students with universities in Eastern, South-Eastern and Southern Asia, and with other research institutions with a focus on Asian studies. The Forum is multidisciplinary with affiliated researchers from across the Faculty of Social Sciences, Stockholm University. It is administered by the Dept. of Political Science and has an advisory group with representatives from other departments. Among the members are Dr. Henrik Berglund from the Dept. of Political Science, and Dr. Per Hilding from the Dept. of Economic History.
The core activities are a monthly seminar and regular conferences and workshops. The forum also funds visits from foreign scholars and students, as well as visits abroad by staff and students at Stockholm University. The activities of the Forum cater mainly to the staff and students at the Faculty of Social Science at Stockholm University, but the seminars are open also to a wider audience. More information.


In May 2010, University of Gothenburg launched its Heritage Studies – area of Strength initiative (Styrkeområde Kulturarv). This is an interdisciplinary initiative to strenghten heritage area studies research at the university, and also invite people working at museums, archives and other cultural institutions. Dr. Jan af Geijerstam, previously connected to the Division of History of Science and Technology at the Royal Institute of Technology (KTH) in Stockholm, is now a guest researcher within the Heritage Studies group, based at the Dept. of Conservation.
During the Fall 2010 and Winter 2011, Jan af Geijerstam and the Heritage Studies group are involved in the organisation of three important conferences/seminars on Bhopal in India and in Sweden: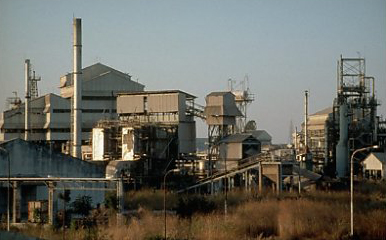 – A "Bhopal 2011 Requiem & Revitalization International Students' Workshop and Symposium" will be held on spot in Bhopal, Madhya Pradesh, India, on 23 January – 4 February 2010. It is being hosted by the School of Planning & Architecture in New Delhi, the modern Asian Architecture Network (mAAN), India, and India section of The International Committee for Conservation of Industrial Heritage (TICCIH). The workshop and symposium will explore the possible transformation of the former Union Carbide factory site in Bhopal into a place of remembrance and a resource for empowering the local community.
More information about the Bhopal symposium and seminars.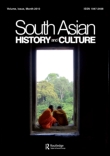 South Asian History and Culture (SAHC) is a peer-reviewed magazine published by Routledge launched in 2010. To celebrate its first year of existence, the editors – David Washbrook, Boria Majumdar, Sharmistha Gooptu and Nalin Mehta – thank all associates, contributors and subscribers for making this journal a success by offering a 3-month free web access during October-December 2010 to its current issue (Volume 1 Issue 4), which is a special issue on Gujarat, entitled "Gujarat Beyond Gandhi: Identity, Conflict and Society". The special issue is edited by Nalin Mehta and Mona G. Mehta. Go for the SAHC web site.


SASNET page about leading peer-reviewed South Asian studies journals.

The Scholarships-Links.com contains Postdoc, PhD, masters and Bachelors scholarship announcements from universities and institutes all over the World. It is a free resource and managed by a group of students. The site is helping the student community from all over the world with 100,000 monthly visits from over 170 countries.


The Scholarships-Links has a special page for Swedish scholarships in all fields. Go for it.


Six new Erasmus Mundus Action 2 projects with South Asian partners have now been launched.
In July 2010, the European Commission, through its Education, Audiovisual and Culture Executive Agency (EACEA) decided upon the 2010 Erasmus Mundus Action 2 Partnership programme, that included two Asia Regional lots.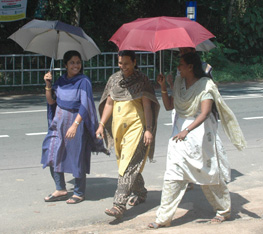 Lot No. 11 is primarily devoted to South Asia, with partner universities in at least three of the following group A countries: Afghanistan, Bhutan, Nepal, Pakistan, and Bangladesh; besides at least two of the following group B countries: Sri Lanka, India, Indonesia, Malaysia, Maldives, Philippines, Thailand, China, and North Korea.
Lot No. 12 on the other hand is primarily devoted to South-East Asian countries, but also also gave the possibility to include universities in Sri Lanka, India and/or Maldives.
Each selected partnership project will have a mobility flow of 100 individuals, and a budget of Euro 2.475 m.
This is a follow-up programme to the previous mobility scheme entitled Erasmus Mundus External Cooperation Window (EMECW) that has included Asia Regional lots with South Asian partner universities, as well as specific Indo-European university consortia since 2008.
Full information about existing South Asia related EMECW/Erasmus Mundus Action 2 projects.
Ten European-Asian university consortia were now selected for the Asia Regional lots, No 11 and 12. They differ from the previous EMECW programmes in being strictly one-way mobility programmes, from Asia to Europe, not vice-versa.


Lund University, Sweden, that already successfully coordinates an existing Indo-European Erasmus Mundus Action 2 programme, was now again selected to coordinate one of the five new Lot 11 projects, within the framework of a consortium consisting of 20 universities, eight in Europe and 12 in Asia. Four of them are located in India (Delhi University; Jadavpur University, Kolkata; Indian Institute of Technology Kanpur (IITK); and Tata Instititute of Social Sciences, Mumbai), and one each in Pakistan (Karachi University), Nepal (Tribhuvan University), and Bangladesh (Jahangirnagar University). SASNET has been closely involved in the planning for the project, that has been named EMEA – Erasmus Mundus Europe Asia – and was open for applications from November 1, 2010 until December 15.
Go for the EMEA consortium web page.

A first consortium meeting was held in Lund 23–24 September 2010, when representatives of the consortium member universities came to Lund for a hectic meeting to decide upon the principles for the selection process, discuss the implementation of the project, and to elect a steering committeee. More information about the Lund kick-off meeting.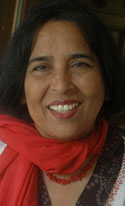 Among the participating consortium representatives from South Asia was Prof. Shahana Urooj Kazmi (photo), Pro Vice Chancellor, Karachi University, Pakistan. On the day preceding the kick-off meeting, Prof. Kazmi gave a SASNET lecture at Lund University on "Devastating Floods in Pakistan: A story of Pain, Grief and Suffering – Can We Help?".
More information about this seminar.
Four other university consortia with South Asian partners were launched within Lot 11, being coordinated by the following European universities: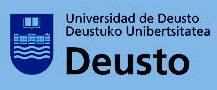 – University of Deusto, Bilbao, Spain. The consortium includes the following South Asian universities:
Kabul University, Afghanistan; Royal University, Bhutan; Tribhuvan University, Nepal; International Islamic University, Pakistan; Lahore University of Management Sciences (LUMS), Pakistan; University of Colombo, Sri Lanka; University of Pune, India; and Maldives College of Higher Education. More information about this project.

– Karl August University, Göttingen, Germany. Uppsala University is a Swedish partner university. Deadlines for the first applications were set for 15 January 2011 (BA/MA), and 30 January 2011 (PhD/Post-docs/Staff).
The consortium includes the following South Asian universities:
Royal University, Bhutan; Kathmandu University, Nepal; Tribhuvan University, Nepal; Lahore University of Management Sciences (LUMS), Pakistan; University of Peradeniya, Sri Lanka; Khulna University, Bangladesh; University of Pune, India; University of Delhi, India; and Tata Institute of Social Sciences, Mumbai, India. More information about this project.

– University of Nice Sophia Antipolis, France. Project entitled EMMA (Erasmus Mundus Mobility with Asia). The consortium includes the following South Asian universities:
University of Dhaka, Bangladesh; Ahsanullah University of Science and Technology, Bangladesh; BRAC University, Dhaka, Bangladesh; Jadavpur University, India; Kathmandu University, Nepal; and COMSATS Institute of Information and Technology, Pakistan.
The EMMA kick-off meeting was hosted at the Asian Institute of Technology (AIT) in Bangkok, Thailand, from September 30 to October 2, 2010. More information about this project.

– University of Rome Sapienza, Italy. The consortium includes the following South Asian universities:
Nangarhar University, Jalalabad, Afghanistan; Institute of Engineering, Tribhuvan University, Kathmandu, Nepal; National Society for Earthquake Technology (NSET), Nepal; Ned University of Engineering and Technology, Karachi, Pakistan; and University of Dhaka, Bangladesh. More information about this project.
Five consortia were also selected for the South-East Asia oriented Lot No 12 (that still may include South Asian partner universities). The following project coordinated by a European university has South Asian partners: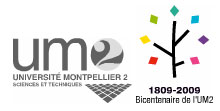 – University of Science and Technology 2, Montpellier, France. Uppsala University is a Swedish partner university. Note that Maheva is only open to PhD, post-doctoral students and staff.
The consortium includes the following South Asian universities:
University of Madras, Chennai, India; and University of Colombo, Sri Lanka. More information about this project.
More information about the 2010 Erasmus Mundus Action 2 Partnership programmes.


A four-day European Workshop for both new and existing EU Study Centres in India was organised in collaboration with Aarhus University, Denmark, on 18–20 June 2010, at the Aarhus University Conference Centre, and at Freie Universität Berlin, Germany. The purpose was to explore sustainability of the India-EU Study Centres Programme (IESCP). Six India Study Centres have been set up in Europe – out of which one in Scandinavia, and nine European Study Centres in India (more information). Another major objective with the workshop was to provide exposure to the both EU and Contemporary India Study Centres about the Systems of Higher Education and Exchange Programmes in Germany, France, Poland, Denmark, Italy, Netherlands and India. The invited participants were representatives of selected new and existing EU Study Centres in India and Contemporary India Studies in Europe. More information about the workshop in the IESCP Newsletter.


Over the autumnal term 2010, the Department of Linguistics and Philology at Uppsala university, is having a vicar for Sanskrit and Indo-European language studies, Dr. Leonid Kulikov, who replaces Associate professor Christiane Schaefer. Kulikov is a senior researcher from Leiden University, the Netherlands. His specialisation is in Vedic and classical Sanskrit, syntactic and morphological typology, historical linguistics and diachronic typology and the Maldives (language, history, culture).
The department also has a post-doc position for Hindi and Modern Indian Studies, currently taken by Dr. Alessandra Consolaro, lecturer from Turino university (Italy). She has written on modern Hindi literature and linguistics, and gender studies, and is currently working on a project on "New writing in the Hindi literary field". She also teaches modern politics and society in India.
The department, formed in 2004 by the merger of the former individual Departments of Linguistics, Classical philology, and African and Asian languages and cultures, administers teaching and conducts research in the different subjects sorting under the former separate departments. More information on the South Asia related part of the department.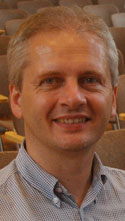 Courses in more than 200 different subjects range from beginners Chinese and Byzantine literature to Advanced computer translation, and also includes a full candidate programme in Hindi language studies. Hindi is taught in the medium of English, exams can be taken in Swedish or English. Since the Fall 2009, Dr. Heinz Werner Wessler (photo) is a guest professor at the department, in charge of the advanced Hindi courses. Dr. Wessler is otherwise affiliated to the Division of Indology, Institut für Orient- und Asienwissenschaften, University of Bonn, Germany, and in July 2010, he was the main coordinator behind the organisation of the 21st European Conference on Modern South Asian Studies, held in Bonn. More information about the ECMSAS conference.

Since 2008, the department also runs a new three-year 180 ECTS Bachelors programme in Oriental Studies (Orientalistikprogrammet), focusing on the Middle East, North Africa, Central and South Asia. Half the time is devoted to language studies, and the rest to studies of political, religious, economic, and literary conditions in obth the past and present. The programme is divided into four branches, where the language to study is Arabic, Persian, Turkish, and Hindi respectively. During the second year, one semester should be spent at a language institute in the region of studies, and during the third year, special courses in language and literature, political science, and economics will be given. More information about the programme.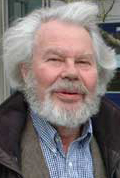 On 10 September 2010, Roskilde University's International Development Studies celebrated its 25th anniversary. Several prominent researchers, including Stuart Corbridge, Emily Boyd, Jan Nederveen Pietersee, Benedicte Bull and Raymond Bryant, were invited to a conference to discuss contending approaches in development studies as well as the origin and character of development studies. SASNET' former director, Prof. emeritus Staffan Lindberg (photo), has written a report on the conference. Read his report.


'Making Britain: Discover how South Asians shaped the nation, 1870-1950' is a new online database providing information on over 500 South Asians in Britain from 1870 to 1950, their British connections, the organisations they were involved in and the major events in which they participated. The database, part of a resarch project led by the Open University in UK, in collaboration with the University of Oxford and King's College London, highlights biographical, bibliographical and archival references for scholars interested in the South Asian presence in Britain. The project is led by Prof. Susheila Nasta (Open), in collaboration with Professor Elleke Boehmer (Oxford) and Dr Ruvani Ranasinha (King's College London) and Research Associates Dr Rehana Ahmed (Open), Dr Sumita Mukherjee (Oxford) and Dr Florian Stadtler (Open). They are working in partnership with the British Library and the South Asian Diaspora Literature and Arts Archive (SALIDAA), and in consultation with leading scholars Dr Rozina Visram, Professor Lyn Innes, Professor Partha Mitter and Dr Deborah Swallow.
The website also offers innovative browsing options, including a timeline, network diagram and interactive location map.
Go for the South Asians Making Britain: 1858-1950 database.


The Guardian newspaper website has also contributed to the project, by providing an online timeline highlighting the research of the 'Making Britain' project. It offers a wide range of visual examples of South Asians presences in Britain from 1858 to1950.
Go for the The Guardian's online timeline.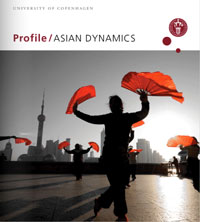 University of Copenhagen has published a magazine focusing on its Asian Dynamics Initiative. Profile/Asian Dynamics is the latest issue in the university's profile magazine series. Researchers from various departments put the spotlight on Asia and the wide range of research currently taking place in Copenhagen. Asian Dynamics Initiative (ADI) is a cross-faculty research priority area at the university's Faculty of Humanities and the Faculty of Social Sciences.
Download Profile/Asian Dynamics e-pages.


Shrikrishna Upadhyay and the organisation SAPPROS from Nepal are one out of four recipients of the 2010 Right Livelihood Award, widely known as the "alternative Nobel Price". They share the price of EUR 200,000. This year, there were 120 proposals from 51 countries, whereof 69 candidates from "developing" countries. The award presentation ceremony will be held in the Swedish Parliament on Monday 6 December 2010.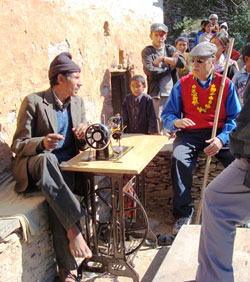 Shrikrishna Upadhyay is a Nepalese development practitioner who has empowered more than a million people in rural Nepal to work for the improvement of their living conditions. Through his work with different organisations, he has demonstrated that poverty can be eradicated if the poor are mobilised and organised. A strong advocate of local self-governance, Upadhyay has strengthened Nepalese communities despite the violent political conflict in the country. The motivation to give SAPPROS and Mr. Upadhyay the award is for "demonstrating over many years the power of community mobilization to address the multiple causes of poverty even when threatened by political violence and instability". More information.


In the beginning of September 2010, the History departments at Royal Holloway and the University of Leeds, UK, organized a workshop in London on "From Subjects to Citizens: Society and the Everyday State in India and Pakistan 1947 – 1964". The proceedings from the workshop are now available on the net as a series of Podcasts. The workshop explored the shift from colonial rule to independence in three sites on the subcontinent Uttar Pradesh (formerly the United Provinces), Sindh, and the Princely State of Hyderabad (Deccan) with the aim of unravelling the explicit meanings and relevance of independence for the new citizens of India and Pakistan in the two decades immediately following 1947. Speakers included Ali Usman Qasmi, Paul McGarr, Kamran Asdar Ali, William Gould, Sarah Ansari, Alasdair Pinkerton, Uditi Sen, Nicolas Jaoul, Christophe Jaffrelot, Taylor Sherman, and Tahir Kamran
Go for the podcasts from the workshop.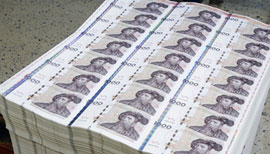 From the 2011/2012 academic year Swedish universities will charge tuition and application fees for students coming from countries outside the European Union (and also excepting students from Iceland, Norway and Switzerland).
Exchange students will however continue to be exempt from fees, as their studies are regulated by agreements between Swedish and foreign universities. Thus, the new rules apply only to free movers from outside the EU/EEA studying at the bachelor's or master's level. PhD programmes will also continue to be tuition-free.
Up until now, Sweden has been one of the few countries in Europe that has not charged any types of fees. All students – regardless of nationality – have been funded by Swedish taxpayers. In the last decade, the number of foreign students has more than tripled, totaling 36,000 in 2008/2009. The government now wants to reallocate some of this money to award higher education institutions that show particular excellence.
The fees will be supplemented by a couple of scholarship programmes, available to bachelors and masters students. One of the programmes will be endowed with SEK 30 million per year and is aimed at students from countries with which Sweden already has long-term development cooperations, mainly in Africa. From Asia only students from Bangladesh and Cambodia are eligible to apply.
Another scholarship program will be administered by universities directly and is open to all students from outside the EU/EEA. The budget will be SEK 30 million (€ 3 million) for 2011, and will be increased to SEK 60 million for 2012.
More information on the new Swedish tuition fee system.


Every Swedish university decides independently on the size of the new tuition fees for non-European students. On 28 June 2010, Lund University decided about its fee structure. The fees vary from SEK 100,000 per year for bachelors studies in Humanities, to SEK 230,000 for studies in Medicine, and SEK 400,000 for Theatre Studies. More information (only in Swedish)


During the period 2003–2009, the Department of Women's and Children's Health/
International Maternal and Child Health (IMCH), Uppsala University was involved in a major Sida-funded multidisciplinary research collaboration programme on "Health and Social Care for the Socially Marginalized People" with the Faculty of Medical Sciences at the University of Jayewardenapura in Sri Lanka. The programme was coordinated by Prof. Gunilla Lindmark at IMCH, and Prof. Kumudu Wijewardena, Dean for the Faculty of Graduate Studies, Sri Jayewardenapura University, Colombo, Sri Lanka.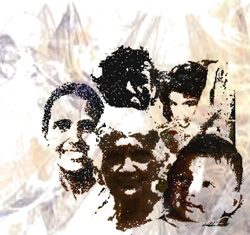 Emphasis was given for gender equity, violence against women and children, social issues related to Middle East migrant female workers, and issues of war widows and orphans. The overall purpose was to strengthen the capacity of university teachers in health and social science research, and to carry out research in relation to social and health issues of socially marginalized people that will help the government of Sri Lanka to formulate policy and interventions that may reduce morbidity and mortality and improve quality of life. Support from Swedish experts in several disciplines was provided to Sri Lankan students to conduct multidisciplinary research.
Swedish researchers and graduate students have also worked in close collaboration with Srilankan researchers, and this has resulted in a number of PhD and Masters thesis projects being carried out under the project. SASNET has been partly involved, by co-organising the february 2009 workshop on "Women and Migration in South Asia – Health and Social Consequences" that was held in Colombo (more information).
The final project report for the Sri Lanka collaboration programme was delivered in August 2010. Read the full report (as a pdf-file)


IMCH is also involved in other major international South Asia related research programmes funded by the Swedish International Development Cooperation Agency (Sida). In India IMCH has worked on projects focusing on Sexual and Reproductive Health & Rights, especially in Rajasthan. More information about IMCH's Indian collaboration programmes.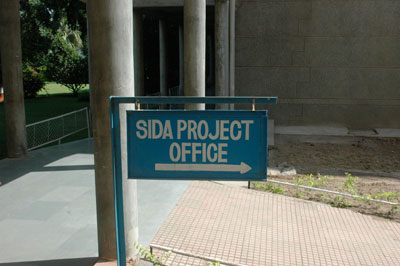 During the period 2005–2009, Pravara Institue of Medical Sciences Deemed University in Loni, Maharashtra, India, was involved in a major Sida-funded research programme on "Developing a multi-sectoral approach model to sustainable health and development through institutional collaboration between India and Sweden", with the Department of Medical and Health Sciences (IMH), Faculty of Health Sciences, Linköping University; and the School of Life Sciences, Skövde University. This successful research programme was completed in March 2010. More information about the programme.


Since 2008, Pravara Institute of Medical Sciences is also involved in the Indo-European Erasmus Mundus mobility programme coordinated by Lund University, and with a second Swedish partner university in Karolinska Institutet Medical University in Stockholm. More information.
However, Pravara is interested to have more collaboration between its Centre for Social Medicine, and Swedish universities. Urban Poverty and Health has been one of the focus areas of Pravara for interventional research, and the university now invites proposals from like minded academic institutes and universities in Sweden, especially in the field of sexual and reproductive health. Pravara also offers International Masters courses in Rural Health, PG Diploma in Epidemiology and Health Management, Certificate courses in Social Health and Development. More information.

The Centre for Social Medicine at Pravara Institute of Medical Sciences Deemed University in Loni launches a new one-month Certificate Course in Social Health and Development for both national and international students from the first week of January 2011. The course will be conducted in English and is open for medical, nursing, para-medical, public health, developmental volunteers who are interested in rural & social health. Applications should be submitted before 15th December 2010. The course fee for foreign students is USD 20 per day (including training, lodging and boarding). Full details in enclosed leaflet.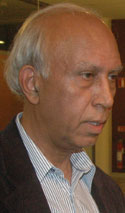 Professor Emeritus Ishtiaq Ahmed, Dept. of Political Science, Stockholm University writes In Focus September 2010 article entitled "In the aftermath of the Pakistan floods disaster", at the AsiaPortal Blog named Barha (hosted by the Nordic Institute of Asian Studies in Copenhagen). It deals with the consequences of the recent floods on the complex political and economic situation of Pakistan and the changes needed to bring stability to the country. The floods caused by heavy monsoon rains in north west Pakistan led to rivers breaking their banks, and now affect some 20 million people. It is estimated that 1,600 people have been killed and 6 million people are in desperate need of aid in the form of food, drinking water and shelter. Whole villages have been swept away by the floods which cover an area the size of Italy. Go for Prof. Ahmed's article at the In Focus blog.


Starting from September 2010, the German Academic Exchange Service (DAAD) will support The Centre for Modern Indian Studies (CeMIS) at University of Göttingen within its programme "Centers for Modern Indian Studies (A New Passage to India III)". As from October 2010, three guest lecturers from India will join CeMIS within the next two years. The first one to arrive is Prof. Dr. Prabhu Mohapatra from the University of Delhi. His research and teaching interests are economic history and transnational labour migration. He will join the University of Göttingen from October 2010 to April 2011. From May 2011 to March 2012, Prof. Indivar Kamtekar (Jawaharlal Nehru University, New Delhi) will support the work of CeMIS. During his guest professorship, Prof. Kamtekar will offer courses about colonial and postcolonial statehood. Finally, from April to September 2012 Dr. Chitra Joshi (University of Delhi) will join the Centre. Her teaching will focus on urban labour history, gender history and the history of infrastructure.
Additionally, eight young scholars will be supported during a stay abroad by the DAAD project. Four doctoral candidates from CeMIS will join one of the two partner universities (the University of Delhi and the Jawaharlal Nehru University) for six months in order to work on their research projects. At the same time four postgraduate students from India will do research for six month at CeMIS.
Within the programme, there are also two five-day long summer schools planned which will address questions about contemporary history of Indian society. The following topics are envisaged: summer school 2011 "Beyond the 1947 divide: state and society in contemporary India" and summer school 2012 "Transformations of city and village in contemporary India". Altogether twenty doctoral candidates, ten from Germany and ten from India, will take part in each summer school. The participants' research should be from the fields of history and social sciences. More information on CeMIS.

CLEAR (Centers for Learning on Evaluation and Results) is a multiregional initiative by the World Bank, whose goal is to contribute to strengthening the monitoring, evaluation, and results-based management capacity of countries and their governments to achieve development outcomes. The initiative is supported by the African Development Bank (AfDB), the Asian Development Bank (ADB), the Swedish International Development Cooperation Agency (SIDA), the United Kingdom's Department for International Development (DFID), the Independent Evaluation Group (IEG), and the World Bank Group. More information about CLEAR.
CLEAR currently invites Expressions of Interest (EOI) from existing academic/training institutions based in South Asia to host a South Asia regional center, in the same way as similar regional centres are being set up in Africa, East Asia and Latin America, to provide demand-driven, cost-effective, and sustainable capacity development services in monitoring, evaluation, and performance management for countries in each region. CLEAR expects to contribute approximately US$ 400,000 to help the selected institution in South Asia deliver capacity building services that meet regional needs and international quality standards. The majority of the funding must be used within one year.
The South Asia Center will be selected through a two-stage process. A selection committee will shortlist applicants based on the EOIs they provide and invite institutions to present full proposals for the final selection. Proposals that articulate a training strategy designed to achieve long-term client-engagement and impact will be favored. The call for EOI began on August 2, 2010 and the deadline to submit EOIs was August 23. See the Call for Expression of Interest.


The Programme for Partner Driven Cooperation (Aktörssamverkan) at the Swedish International Development Cooperation Agency, Sida, announces a call for applications for support to collaborative projects related to access to and use of research for 2010 – 2012. This programme is not support to research but rather assisting partners in assessing and using research in policy formulation and innovation.
Research and use of research results is fundamental for economic development and successful application of research often results when several actors are involved. Sida's initiative for Partner Driven Cooperation is aiming to support sustainable cooperation relationships.
This initiative concerns only countries in "Category 5 – Selective Cooperation Countries" – China, India, Indonesia, Vietnam, South Africa, Botswana and Namibia.
Grants are for maximum three years (2010-2012) and for a maximum of 1.5 MSEK per year. Sida is reserving 30 million Swedish crowns (SEK) per year 2010-2012 for this call. Applications are to be sent in electronically by latest 1 October 2010. More information.


Through the Partner Driven Cooperation programme, Sida supports projects based on the partners own initiatives and mutual interest in cooperating. Partners may be authorities, municipalities, non-governmental organisations, institutes, trade unions or private companies. The goal is to establish long-term, self-sustaining relations, and to create a "win-win-win" situation for the people in poverty, for those participating in projects in partner countries, and for those involved in Sweden.


As an example of a successful implementation of a partnership cooperation programme with India, could be mentioned a project between the Swedish Environmental Research Institute (IVL) in Stockholm and Gothenburg, and the Jawaharlal Nehru Technological University (JNTU) in Hyderabad. This project, funded by Sida since 2009, focuses on the fact that industrial companies in Hyderabad need knowledge and technology to purify waste water. The collaboration with IVL makes it possible for them to enhance their expertise and consider holistic solutions for polluted water. Several other partners in India are participating in the collaboration, including CII, the Indian equivalent of the Confederation of Swedish Enterprise; the environmental institute EPTRI; and Gamana, a voluntary organisation promoting environmental debate in society. More information about IVL and the Hyderabad project.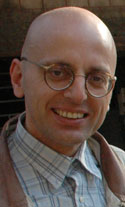 Ferdinando Sardella, Department of Literature, History of Ideas, and Religion, University of Gothenburg, has received the 2010 Donner Institute Award for Eminent Research in Religious and Cultural History. The Donner Institute is a private research institute under the auspices of the Foundation for Åbo Akademi University in Finland, and the award is given for Dr. Sardella's doctoral thesis entitled "Bhaktisiddhanta Sarasvati. The Context and Significance of a Modern Hindu Personalist", that was successfully defended at Gothenburg University in February 2010. More information about the thesis.
The award ceremony took place on Wednesday 16 June in Åbo (Turku) during an international conference entitled "Religion and the Body", organised by the Donner Institute (more information).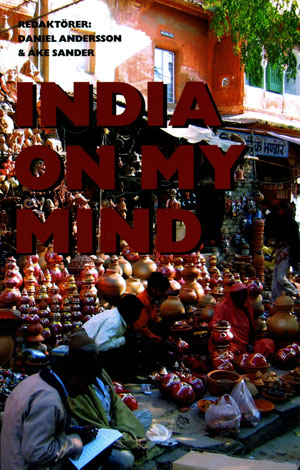 Since 2007, the Department of Literature, History of Ideas, and Religion organises field study trips to India for students on C- and D-level, particularly to the Varanasi area due to an agreement of cooperation with the Banaras Hindu University (BHU). A concrete result of the field study tours to India is the edited volume "India on my mind" published in 2010. The book, edited by Prof. Åke Sander and Assistant professor Daniel Andersson, contains articles by students and accompanying teachers. The primary purpose is not to be a textbook on India and Indian religious traditions, but to inspire teachers and students to chose to study India and its cultures and religious traditions "in person" on location, as well as to try to show some of all that can be learned, on a personal as well as academic level, from taking part in such field studies. More information.


• A successful seminar on Arsenic in Drinking Water was held at Lund University on Wednesday 5 May 2010. The well-attended seminar drew a mixed audience of researchers, students and other interested people. The seminar was organized by SASNET in collaboration with Lund University Centre for Sustainability Studies (LUCSUS); the Division of Water Resources Engineering, Lund University; KTH-International Groundwater Arsenic Research Group at the Dept. of Land and Water Resources Engineering, Royal Institute of Technology (KTH), Stockholm; and The Swallows India-Bangladesh section. H.E. Mr. Imtiaz Ahmed, Ambassador of Bangladesh to Sweden was the guest of honour during the day.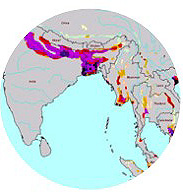 Arsenic in groundwater constitutes a major human health issue in many countries globally. Although the source of arsenic is natural, people's exposure to arsenic in drinking water is the result of extensive groundwater development that began in the 1970s with the support of international development agencies. The problem is particularly acute in the Bengal Delta Plains in Bangladesh and India but has also prevalent in many other parts of the world, including Argentina, Chile, Mongolia, and the United States. The problem of arsenic poisoning in the Bengali countryside has received considerable media attention, since it affects a maximum umber of people, 30 million in Bangladesh and 5 million in West Bengal.
Arsenic poisoning caused by the widespread boring of wells for drinking water has become a major problem, maybe on a scale equivalent to the problem of unhygienic surface water causing diarrhoea diseases (and which was the original reason behind the massive efforts to bore groundwater wells from the 1970s).
The seminar probed the issue of arsenic poisoning in a broad social context and an interdisciplinary perspective, with a focus on how to provide safe drinking water in the future, and what is presently being done by researchers, donors and practitioners working with these issues. The presentations gave insights from many different perspectives. Presentations were given by Prof. Torleif Dahlin, Engineering Geology, Lund University, Prof. Prosun Bhattacharya, KTH, Prof. Marie Vahter, Division of Metals & Health, Institute of Environmental Medicine (IMM), Karolinska Institutet, Stockholm, Dr. Abul Mandal, School of Life Sciences, Skövde University, Dr. Mattias von Brömssen, Ramböll AB, and Eva Hägerstrand, Coordinator for the Swallows India-Bangladesh Section, based in Lund. Prof. Lennart Olsson from LUCSUS was the moderator for the day and led the final discussion.
Funding was provided by Swedish Water House (SWH) in Stockholm, and Sydvatten AB in Malmö.
Read a report from the seminar.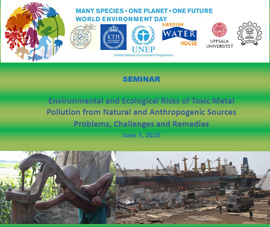 A South Asia related seminar on Toxic Metal Pollution was held in Stockholm on the World Environmental Day 2010, that is Monday 7 June 2010. The seminar, co-organised by SASNET, was entitled "Environmental and Ecological Risks of Toxic Metal Polution from Natural and Anthropogenic Sources. Problems, Challenges and Remedies", and was held at the Royal Institute of Technology (KTH). It was organised as a collaborative project with the KTH-International Groundwater Arsenic Research Group (based at the Dept. of Land and Water Resources Engineering); Uppsala University; Swedish Maritime Environmental Markets (SMEM) in Uppsala, representing a group of Swedish companies with expertise in safety, health and environmental technology; and the Centre for Environmental Science and Engineering (CESE) at the Indian Institute of Technology Bombay (IITB), India. The key persons behind the workshop were Prof. Shyam R. Asolekar from CESE, Prof. Prosun Bhattacharya from KTH, and Mr. Alexander Kinigalakis, SMEM Coordinator.
Whereas Prof. Bhattacharya focused on the Arsenic problem in his seminar presentation – the same as in Lund, Prof. Asolekar spoke about "The Environmental and Ecological Implications of Trace Metal Pollution caused by Ship Dismantling and Recycling". He also moderated the concluding panel debate.
Read the conference report.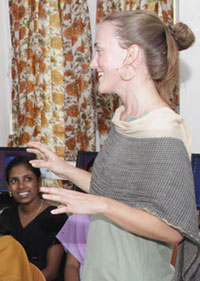 In May 2009, the Swedish Masters student Petra Bergquist was selected for Internship at the Centre for Research and Education for Social Transformation (CREST) in Kozhikode, India. CREST is an autonomous institution under the Government of Kerala that is involved with research and educational programmes for marginalized communities. Petra spends three months at CREST, working with a group of 40 graduates from Dalit/Adivasi and other minority communities of Kerala who are taking a Post Graduate Certificate Course for Professional Development. The main aim of the internship is learning by teaching through an exchange of experiences and ideas. The students come from various disciplinary backgrounds including natural sciences as well as social sciences and history. During Petra's 3 months stay at CREST she conducts lectures focusing on women and development, arranges daily afternoon sessions on general knowledge, and supports students in their communication skills. Read her report from the internship.


– Internship opportunities were again offered to Swedish students, to work at CREST during the Fall 2010. More information.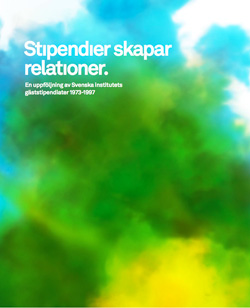 The Swedish Institute, a public agency under the Ministry of Foreign Affairs, introduced an International Guest Scholarship programme for foreign students and researchers in the beginning of the 1970s. Quite a large number of them has since come from South Asia, especially India, Pakistan, Bangladesh and Sri Lanka. In April 2010, a survey was published on the outcome of this Swedish Institute programme. It is prepared by Ulla Rylander, former counsellor for educational affairs at SI, and the key person in charge of the Guest Scholarship program throughout the years. In December 2006, Ms. Rylander participated in SASNET's workshop on "The role of South Asia in the internationalisation of higher education in Sweden", where she gave a presentation entitled "Recruitment of South Asian students in hard sciences in Sweden". Read the presentation.
Close to 2,000 guest scholarship holders came to Sweden in the period 1973-97, from all parts of the world, and roughly 830 of them could be identified after all these years and were willing to answer a questionnaire. The survey focuses on the importance of the study period in Sweden for the professional career of the scholarship holders, and how contacts with Sweden have been maintained over the years. The survey – in Swedish only – is available on the Swedish Institute website.
Go for the survey study, entitled "Stipendier skapar relationer".


Researchers worldwide are encouraged to upload their published works as well as working papers to the Social Science Research Network (SSRN), an American web based database devoted to the rapid dissemination of scholarly research in the social sciences and humanities. SSRN, founded in 1994, is composed of a number of specialized research networks in each of the social sciences. Each network encourages the early distribution of research results by publishing Submitted abstracts and by soliciting abstracts of top quality research papers around the world. Hundreds of journals, publishers, and institutions are partners in publishing, ensuring that working papers can be provided distribution through SSRN's eLibrary, and abstracts for publication in SSRN's electronic journals.
The SSRN eLibrary consists of two parts: an Abstract Database currently (April 2010) containing abstracts on over 281,400 scholarly working papers and forthcoming papers and an Electronic Paper Collection currently containing over 233,400 downloadable full text documents in pdf-format. The eLibrary also includes the research papers of a number of fee based partner publications.
The database is quite useful also for researchers focusing on South Asia related studies. A random search in the eLibrary Database on a few selected keywords gives the following result: India+Economy 646 hits, Pakistan 496, Maldives 21, Bangladesh+Microcredit 16, and Bhutan 16.
Go for the Social Science Research Network.


New INDIGO (the Initiative for the Development and Integration of Indian and European Research) is a consortium of European and Indian Science and Technology (S&T) organisations involved in promoting research cooperation between Europe and India. New INDIGO was formed in January 2009, and is intended to strengthen the international dimension of the European Research Area (ERA) and to provide a gateway to European S&T for Networking with Indian S&T platform. The efforts are based on the EU-India Joint Action Plan that was drawn up after the signature of the Europe-India Science and Technology Agreement in 2002. Furthermore, it was quoted in the India-EU Joint Statement of 30 November 2007 that efforts should be consented towards the creation of joint infrastructure for advanced research and funding systems for symmetric programmes for promotion of S&T collaboration. It was also stated that leaders would welcome strengthened partnership initiatives such as joint projects with co-investment of resources in selected fields of mutual priority.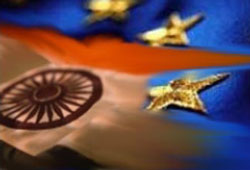 Even though longstanding scientific cooperation already existed between India and certain European countries, especially France, Germany and UK, relationships with India in R&D had not been harmonized so far at a European level. There is little multilateral S&T cooperation between the European Union and India, and there is no dedicated programme of cooperation between these two big scientific poles. The aim of New INDIGO is to help filling these gaps and ultimately provide the most relevant framework to allow the scientific community and institutions of India to access the European Research Area, and the Euro-Indian S&T cooperation to fully benefit from the new networking tools which have been set up, notably the FP7.
The 7th Research Framework Programme (FP7) is the umbrella over all research-related EU activities.
Read a pamphlet about NEW INDIGO.
Go to the New INDIGO project web site.

After a two-year project period, the Nordic-Asian Research Funding Cooperation NORIA-net (Asia NORIA-net) – coordinated by the Academy of Finland – held its final seminar in Helsinki on 2 March 2010. The theme for the seminar was "Future prospects for Nordic-Asian cooperation", and summarised the efforts by the Asia NORIA-net project to identify the needs and prepare a model for joint research funding activities between Nordic countries and their Asian counterpart countries, focusing on China and India. More information about Asia NORIA-net.
The project has been funded by NordForsk, the Nordic research board. The aim has been to establish long-lasting funding instruments and funding mechanisms coordinated and funded by NordForsk and the Nordic countries' national research councils together. The project will try to structurise and deepen Nordic joint research activities with China and India.
A project report entitled "Asia NORIA-net: Future prospects for Nordic-Asian cooperation" has been published. The report identifies Environmental and Energy Research (including clean and renewable energy, earthquake research, environmental ecology, and climate research); and Life Sciences and Biotechnology (including biomedicine, agricultural and food technology, eHealth, public health, and neuroscience) to be the key themes for future Indo-Nordic research cooperation.
Go for the project report (as a pdf-file).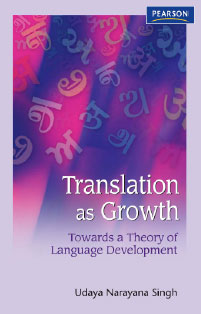 Prof. Udaya Narayana Singh, Director for the Rabindra Bhavana & Tagore Research Chair, Visva-Bharati University in Santiniketan, India, has published a new book entitled "Translation as Growth: Towards a Theory of Language Development" (Longman Pearson, 2010). In the book, Singh argues that translation, like authoring, is a creative act that enriches both the original and translated language. Singh shows that the major modern Indian languages have developed not only through 'vertical' translations from the languages of power and knowledge – English and Sanskrit – but also by engaging in 'horizontal' translations of one another, ultimately contributing to the creation of an inherently pluralistic body of literature in India. More information about the book.


Till June 2009, Prof. Singh was the Director for the Central Institute of Indian Languages (CIIL) in Mysore, involved in several projects together with Swedish researchers. He is a renowned linguist as well as a reputed poet, playwright and essayist in Maithili and Bengali. He set up the Centre for Applied Linguistics and Translation Studies (CALTS), the Centre for Distance Education and the Study India Program (SIP) at the University of Hyderabad, and has taught at the Universities of Delhi, Baroda and Surat. More information.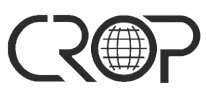 The Comparative Research Programme on Poverty (CROP), hosted by the University of Bergen, Norway has undergone a process of restructuring and reorganization. The central aim of CROP is to mobilize critical research for preventing and eradicating poverty. Since 2009, CROP has adapted a new strategic plan, involving cooperation with researchers all over the world, and clear and relevant research outputs that are accessible to policy makers, activists, the media and the general public. The new website plays a crucial role in this ambition, since it aims at being a 'one-stop shop' on poverty research – a place where researchers worldwide can find the latest workshops, publications and news on critical approaches to poverty, and advertise events and publications. Researchers and others working on poverty-related issues will also be able to register their details in CROP's online database, to make themselves visible to a broader community. Go to CROP's website.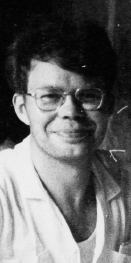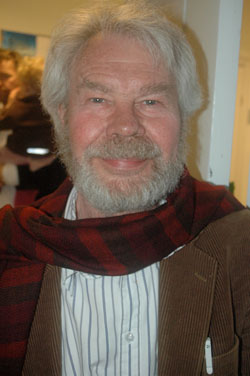 A one-day felicitation seminar was held in honour of Prof. Staffan Lindberg, Dept. of Sociology, Lund University (and SASNET's first Director), on Thursday 8 April 2010. Several of Staffan's Scandinavian and international friends and colleagues participated in the seminar, presenting short papers. Among others, they included Prof. Partha Nath Mukherji from the Institute of Social Sciences in New Delhi, India; Prof. Emeritus Björn Hettne, PADRIGU, School of Global Studies, University of Gothenburg; Prof. Göran Djurfeldt, Dept. of Sociology, Lund University; Dr. Preben Kaarsholm, Roskilde University; and Dr. Stig Toft Madsen, University of Copenhagen. SASNET's current Director, Dr. Anna Lindberg also participated, presenting a paper on "The New Kerala Model: 'Prosperity of the Family' through self-help groups". More information.


See also Lars Eklund's photos from the felicitation party.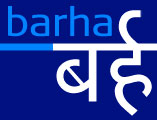 The Nordic Institute for Asia Studies (NIAS) in Copenhagen has created a new web based social network for Nordic researchers in Asian studies, entitled Barha. They are offered a free on-line community where they can discuss issues of common interest. Links are given to blog forums and discussion groups hosted by e g Copenhagen South Asia Network (CSAN), Gendering Asia, and Supra Students Network. Go for the Barha Asiaportal.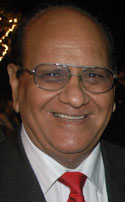 After working as Consultant for the Nordic Centre in India (NCI) university consortium for more than nine years, and chairing the NCI's Delhi office at Nizamuddin East, Mr. P. N. Malik will quit this position on April 30, 2010 when the current contract ends. However, Mr. Malik will also in the future offer his services to the visiting academics to India, providing consultations and assistance in establishing contacts with Indian academics and Indian universities/institutions of higher learning and research. His services could also include making practical arrangements, such as hotel reservations, flight bookings, etc. More information about NCI.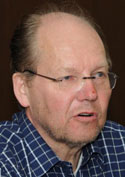 Asko Parpola, leading authority on the Indus script and Professor Emeritus of Indology at the Institute for Asian and African Studies, Department of World Cultures, University of Helsinki, Finland, has been chosen for the Kalaignar M. Karunanidhi Classical Tamil Award for 2009. He was selected for his work on the Dravidian hypothesis in interpreting the Indus script because the Dravidian, as described by him, was very close to Old Tamil, an official release said. Professor Parpola will receive a cash prize of Rs. 10 lakh, a citation and a memento during the World Classical Tamil Conference to be held in Coimbatore in June. More information from the Hindu 3 April 2010.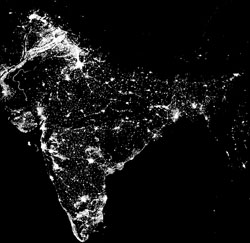 On Tuesday 9 March 2010, University of Westminster in London launched the India Media Centre – the world's first academic centre wholly dedicated to the study of media in India and its globalizing tendencies. Westminster university, which pioneered Media Studies in the UK, aims to raise the academic profile of one of the most diverse and dynamic media systems in the world and one that is increasingly seen as playing an integral role in the global media sphere. The India Media Centre will promote and develop advanced research on the aesthetic, commercial and globalising tendencies of Indian media and mediated culture in both transnational, as well as historical contexts. During the inauguration, noted Indian film director Shyam Benegal held the keynote speech. More information.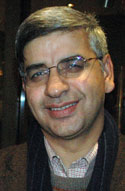 The centre will be directed by Daya Thussu (photo), Professor of International Communication, holding a PhD in international relations from Jawaharlal Nehru University (JNU), and Rosie Thomas, Director of the university's Centre for Research and Education in Arts and Media (CREAM), and a television producer and historian of Hindi cinema.
More information about the India Media Centre.

An Academic and Scientific Cooperation and Exchange Agreement has been finalized between the Department of Asian Studies (DAS) at University of Texas (UT) in Austin, USA, and the Department of Culture Studies and Oriental Languages (IKOS) at the University of Oslo, Norway. The main objective has been to explore possible forms of exchange in both research and teaching, since the two departments have a strikingly similar structure, in that research, teaching, and language training are related to a variety of geographical areas (and time periods) of Asia. Just like DAS, IKOS houses a number of renowned scholars in several fields of Asian Studies, many of them focusing on South Asian Studies (Torkel Brekke, Geir Heierstad, Ute Hüsken, Pamela Price, Kathryn Hansen, Claus Peter Zoller, and Arild Engelsen Ruud).

A delegation from Oslo visited Austin in April 2009, and a group from UT paid a counter visit to Oslo in August. The first teaching exchange took place in the spring semester of 2010. Dr. Ute Hüsken (photo) from IKOS has given a series of talks and seminars related to her field of expertise, South Indian temple culture. In turn, Dr. Joel Brereton from DAS teaches Vedic Sanskrit at IKOS, a field in which UT is one of the leading universities in the world. The cooperation agreement between the two sister departments opens up many exciting possibilities of academic exchange.
More information

Dr. Bengt G. (Beppe) Karlsson, previously researcher at the Dept. of Cultural Anthropology and Ethnology, Uppsala University, has shifted over to Stockholm University. From January 2010, he has a position at its Dept. of Social Anthropology. In his research, Beppe has focused on the politics of indigenousness and nature in India from an anthropological and historical perspective, particularly the struggle over forests and natural resources. More information on his research.


The Dept. of Social Anthropology, Stockholm University, is one of the leading Swedish university departments when it comes to South Asia related research. Among other researchers should be mentioned Dr. Eva-Maria Hardtmann, currently involved in a major research project entitled "Transnational networks within the Global Solidarity Movement: Four Social Movements originated from India, Japan, France, and Honduras" (funded in 2008 with a three-year grant by the Bank of Sweden Tercentenary Foundation, more information); Dr. Christer Norström, now working on a research project entitled "Whose Agenda?: A Local Environmental NGO in the Middle of a Turmoil of Perspectives", based on fieldwork in Tamil Nadu, India (more information); and Dr. Marie Larsson, working on a research project entitled "The Invisible labourers! Transnational and local activism among home-based women workers in Manila, Leeds and Ahmedabad" (funded by the Bank of Sweden Tercentenary Foundation in 2009, more information).
Researchers from the Dept. of Social Anthropology, Stockholm University, have also recently been given positions at other universities. Since 1 March 2010 Dr. Per Ståhlberg, who in recent years has been involved in a major research project entitled "India as a Global Superpower; An Anthropological Study of Future Visions", works as Associate Professor at the Division of Media and Communication Studies, Södertörn University College in Huddinge, south of Stockholm (more information); whereas Dr. Björn Alm, who defended his doctoral dissertation entitled " The un/selfish leader. Changing notions in a Tamil Nadu village" in 2006, now works at the Division for Social Anthropology, Department of Religion and Culture (IRK), Linköping University. Finally, Dr. Paolo Favero, who defended his doctoral dissertation on "India dreams: Cultural identity among young middle-class men in New Delhi" in 2005, has got a position at Centro de Estudos de Antropologia Social (CEAS), Instituto Superior de Ciências do Trabalho e da Empresa (ISCTE), University of Lisbon, Portugal (more information).


The European Network for Contemporary Academic Research on India (ENCARI), formally launched in 2007, has been closed down. ENCARI, orginally named ANERI (Academic Network for European Research related to India), was initiated during the 19th European Conference for Modern South Asian Studies held in Leiden in June 2006. The project was prepared by a team consisting of Dr Willem van der Geest, Dr Kunal Sen, and Dr Lawrence Saez. During the Spring 2006 they visited institutions and met researchers all over Europe in order to work out a strategy for the network. SASNET was a partner in these discussions. More details about the project.


ENCARI was assigned a role to offer policy formulation support for the EU Commission's services engaging India and developing EU-India political and economic cooperation. A number of ENCARI Briefing Papers on specific topics were prepared, covering a broad range of crucial issues in EU–India relations. These policy papers provided the key input for an ENCARI Round Table, that was convened at the European Commission in Brussels in 2007. ENCARI's member organisations were invited to participate in the conference, and SASNET sent three Swedish representatives to Brussels. More information.
On 11 February 2010, the Vice Chancellors at Lund University (LU) and the University of Gothenburg (GU) decided to give grants to a number of joint projects in order to strenghten the collaboration between the two universities. More information (only in Swedish).
One of the projects relates to the establishment of a strong national platform for the study of South Asian religions at LU and GU. An application for this project came from the Dept. of History and Anthropology of Religion, Centre for Theology and Religious Studies (CTR) Lund University (through Prof. Olle Qvarnström and Dr. Kristina Myrvold), and the Dept. of Literature, History of Ideas, and Religion (LIR), University of Gothenburg (through Prof. Åke Sander, Dr. Daniel Andersson and Dr. Clemens Cavallin). The grant /SEK 150 000) will be used to develop cooperation in education, course work and research, and to formalise and make common their already existing exchange programmes with three North Indian universities, Punjabi University in Patiala, Banaras Hindu University (BHU) in Varanasi, and Jadavpur University in Kolkata.
During 2010, researchers and students at both universities will have planning meetings to discuss the continued work. The ambition is to build on strong profile areas that have been developed at the respective universities. In Gothenburg, LIR is for example involved in a major interdisciplinary project on Myth and Narrative, whereas in Lund, research in Sikh and Punjabi studies has become strongly established, not the least through a Nordic collaboration project on Sikh Identity Formation. The important networking role of SASNET, based at Lund University, was also pointed out in the successful application.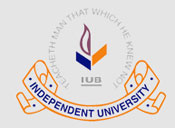 On 18 February 2010, a formal Agreement of Cooperation was signed by University of Gothenburg and the Independent University of Bangladesh (IUB) in Dhaka, Bangladesh. The agreement aims at promoting exchange of students and faculty, but also joint research activities and an exchange of publications, reports and other academic information, between the School of Liberal Arts and Science at IUB, and the School of Global Studies and the Dept. of Journalism and Mass Communication (JMG) at the University of Gothenburg. This Bangladeshi-Swedish collaboration was initiated in 2008, when Jan Johansson, Section of Social Anthropology, School of Global Studies, received a SASNET guest lecture programme grant to invite a professor from IUB to Gothenburg (and also to the Uppsala Centre for Sustainable Development, CSD). Another IUB researcher, Assistant Professor Manzurul Mannan, will come to Sweden in March 2010 to hold lectures at the University of Gothenburg, besides participating in the International conference entitled "Power to the People? (Con-) Tested Civil Society in Search of Democracy" that was held in Uppsala on 23–24 March 2010. More information.


The India-EU Study Centres Programme (IESCP), as it is called, is now being implemented. Six India Study Centres have been set up in Europe, and nine European Study Centres in India.
The programme was initiated by the European Commission in 2008 as an integral part of the India-EU Joint Action Plan adopted in 2005. It aims to promote a better understanding of the EU in India and vice versa through academic and other forms of collaboration. The chief objective of IESCP is both to strengthen existing study centres and establish new ones focusing on EU studies in India as well as on contemporary Indian studies in Europe. Among India Study Centre established in Europe are one at the University of Warsaw, Poland, and one based at Leiden University, the Netherlands. Full information about the India-EU Study Centres.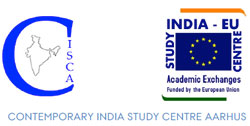 The only Nordic university involved in this programme so far is the University of Aarhus in Denmark, where the new Contemporary India Study Centre Aarhus (CISCA) was inaugurated on Friday 12 February 2010. CISCA is headed by Dr. Uwe Skoda, Assistant Professor in South Asian Studies at the Dept. of History and Area Studies. The Study Centre will work in partnership with three universities in India, namely Allahabad University, Sambalpur University, and Sri Venkateshwara College. More information.
The Indian Ambassador to Denmark, H.E. Yogesh K Gupta, participated in the inauguration along with Dr. Ulrich Podewils, Team Leader, IESCP. See the full inauguration programme.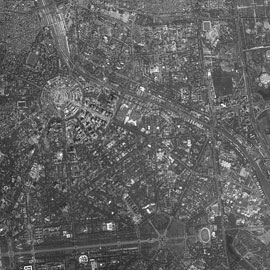 A networking project within the broad field of environmental history was initiated between researchers in Uppsala and Delhi in early 2007. The network, now entitled Uppsala-Delhi Ecology and Society Network, is co-ordinated by Dr. Gunnel Cederlöf, Dept. of History, Uppsala University (and chairperson of SASNET's board); and Prof. Mahesh Rangarajan at the University of Delhi. Once fully established, it will function through workshops, lectures, publications, and a website. It will further provide PhD students with external supervision and may also channel other information which is useful for pursuing research studies. Researchers involved in the network are employed at Uppsala University, the Swedish University of Agricultural Sciences in Uppsala (SLU), Delhi University, Jawaharlal Nehru University (JNU), Delhi School of Economics, Delhi Institute of Economic Growth, and Jamia Millia Islamia University.
A one-day workshop, on "Environmental History: Past and Present", was held at Delhi University in November 2008, and on 13 March 2010, the Uppsala-Delhi Ecology and Society Network held another workshop, funded by the Swedish Research Council, at JNU in New Delhi. The title of the Workshop is 'Understanding Global Environmental Change: the South Asian Challenge' and it featured six academic papers from Indian and Swedish scholars, followed by discussions. The three Swedish presenters were Dr. Gunnel Cederlöf herself; Dr. Pernille Gooch, Division of Human Ecology, Lund University; and Dr. Fiona Rotberg, Dept. of Government, Uppsala University.


On 1 January 2010, Stockholm University closed down its Center for Pacific Asia Studies (CPAS). It was first established in 1976 as a Centre for Japanese Studies, but changed name and became CPAS from 1984. In spite of its main focus on East and South-East Asia, CPAS has over the years also been involved in research related to India, Pakistan, Sri Lanka and other parts of South Asia as well, especially during a period when Dr. Ravinder Pal Singh worked as a Senior Fellow at CPAS. Besides research, one of its chief aims has also been to reach beyond the university in order to bring scholars and students into contact with other groups with an active, professional interest in the Pacific Asian region. CPAS has regularly organised Wednesday lectures, seminars and workshops on important issues, including a high-profile 2003 workshop on India-Pakistan tensions (more information).
CPAS has been an autonomous research unit under the Dept. of Oriental Languages, but now its staff (including the director, Prof. Masako Ikegami) has been transferred to the Dept. of Political Science. The budget for Asian research activities has also been transferred, which gives the former CPAS researchers a possibility to carry out strictly social scientific research on Asia together with other departments within the faculty of Social Sciences, Stockholm University (facilitated by an academic board for inter-disciplinary research among the departments).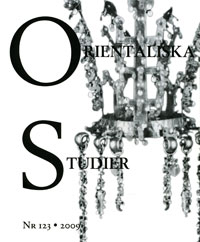 The interesting academic history of CPAS from the start in 1976 till today was described in detail in the recent issue of the journal Orientaliska Studier, No 123/2009. The first chairman of CPAS' board, Prof. Staffan Helmfrid, and his successor Prof. Bert Edström have written one article each on the history of CPAS.
Read Staffan Helmfrid's article entitled "Femton år med Japancentret och CPAS".


Read Bert Edström's article entitled "Stillahavsasien som utmaning".



On 8 February 2010, the Swedish Civil Contingencies Agency (MSB) and the Swedish International Development Cooperation Agency (Sida) announced a jointly funded call on the research theme of the global fight against communicable diseases by developing the capacity in the handling and prevention of these. The MSB (Myndigheten för samhällsskydd och beredskap) and Sida will together fund a three-year program with the aim to increase cooperation between scientists from Sweden and in developing countries within the research area of communicable diseases. The overall intention is to increase the ability to combat the global spread of contagious diseases (which currently threaten both developed and developing countries) through knowledge production in terms of research results.
The program will start in 2011 and with approximately 20 milion SEK available in the first year, it will contribute to an increase in capacity to limit the spread and impact of contagious diseases. Approximately 20 million SEK will be available the first year, with the MSB and Sida contributing equal shares. The scope of this call covers major threats and challenges to health and society, both of mutual interest to Sida and the MSB, and addresses sources, pathways and mitigation measures. More information.

The Afghanistan Conflict Monitor, and the Pakistan Conflict Monitor, are initiatives of the Human Security Report Project (HSRP) at the School for International Studies at Simon Fraser University, Canada. The HSRP staff systematically monitor over 1,500 websites, as well as dozens of e-mailing lists and academic journals. They keep an extensive online database of human security-related resources.
The Afghanistan and Pakistan Monitors highlight new research and analysis on the conflicts, and in addition to the conflicts themselves, the Monitors focus on a broad set of related issue-areas, including health, development, displacement, governance, gender, small arms, landmines, human rights and transitional justice. The Monitors provide summaries of academic articles and reports, and links to key documents, publications, organizations, and data.
Besides, the Afghanistan Conflict Monitor is also complemented by an email news service, Afghanistan Security News (ASN). Published each Monday, the ASN combines news stories with related research reports, academic articles, maps and factsheets.
Go to the Afghanistan Conflict Monitor.


Go to the Pakistan Conflict Monitor.


The 2010 Nordic Association for South Asian Studies conference and PhD workshop was held 26–29 May 2010 in Helsinki, Finland. The theme for the conference was "Globalizing South Asia", and was organised by the University of Helsinki. The conference aimed to bring scholars from different fields within humanities and social sciences (history, anthropology, sociology, economics, geography, environmental science, development studies and political science) together to analyze cultural, economic, political and environmental connections in South Asia. Both Nordic and non-Nordic scholars were invited to participate in the conference that was meant to stimulate networking and exchange, and to create a forum for discussions for scholars and doctoral students within and outside the Nordic countries.
The keynote speakers were Professor Steve Derne, State University of New York at Geneseo, USA; Prof. Bishnupriya Ghosh, University of California, Santa Barbara, USA; Prof. William Mazzarella, University of Chicago, USA; and Prof. Himanshu Rai, Centre for Historical Studies, Jawaharlal Nehru University (JNU), India. A peer-reviewed volume of selected papers will be published after the conference.
Anna Lindberg and Lars Eklund from SASNET both participated in the Helsinki conference.
Full information about the 2010 NASA conference.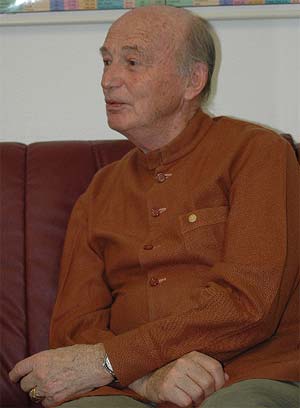 Swedish research on how folate/B12 deficiency among South Asian women may lead to vascular endothelial dysfunction has received wide international recognition with rising citation rates. In 2005 a research paper based on a study in Lahore supported by a SASNET planning grant was being published in the peer reviewed magazine Acta Obstetricia et Gynecologica Scandinavica (2005:84:1055-1061). It was based on research by Bo Lindblad (photo), Professor Emeritus of International Child Health, Division of Global Health (IHCAR), Karolinska Institutet (KI), Stockholm; Dr Shakila Zaman, Dept. of Social and Preventive Peaditrics, King Edward Medical College, Lahore, Pakistan; and a number of other KI researchers (Helena Martin, Anna Mia Ekström, Arne Holmgren and Mikael Norman). The paper, entitled "Folate, vitamin B12, and homocysteine levels in South Asian women with growth retarded fetuses" shows how in intraurerine growth, retardation folate levels were half that in cord blood and mothers as compared to local controls.
Two years later, a second paper on the same issue, again written by Bo Lindblad, Helena Martin, and Mikael Norman, was published in Pediatrics (2007:119: 1152-58). In the paper, entitled "Endothelial function in Newborn Infants", the researchers for the first time convincingly show the correlation of folate levels to vascular endothelial dysfunction (still there at 9 years of age being a known condition leading to arteriosclerosis, hypertension and stroke).
Recently, Prof. Lindblad's hypothesis of folate/B12 deficiency in the pathogenesis of preeclampsia has also been supported by four new papers focusing on folate supplementation to pregnant women in Canada and the USA. Obviously being at the research front, Prof. Lidblad and his colleagues are now discussing how to proceed with research for supplementation in India and Pakistan. There is a need for both basic science, biochemical and genetics, as well as controlled supplementation studies in developing regions with known folate and B12 deficiency.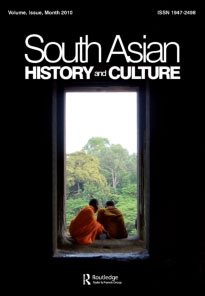 South Asian History and Culture is a new peer-reviewed South Asian studies journal, launched by Routledge. The first issue was published in January 2010, and being the first issue, it is provided online free access (go to www.tandf.co.uk/journals/rsac). The academic editors are David Washbrook, University of Cambridge, UK; Boria Majumdar, University of Central Lancashire, UK; Sharmistha Gooptu, South Asia Research Foundation, India; and Nalin Mehta, The Global Fund to Fight AIDS, TB and Malaria, Geneva Book. The journal aims to bring together research on South Asia in the humanities and social sciences, and to provide scholars with a platform covering, but not restricted to, their particular fields of interest and specialization.
The idea is to try to achieve a truly multidisciplinary journal of South Asia under the aegis of which the established disciplines (e.g. history, politics, gender studies) and more recent fields (e.g. Indian sport studies, sexuality studies) will enmesh with each other. A focus will also be to make available to a broader readership new research on film, media, photography, medicine and the environment, which have to date remained more specialized fields of South Asian studies.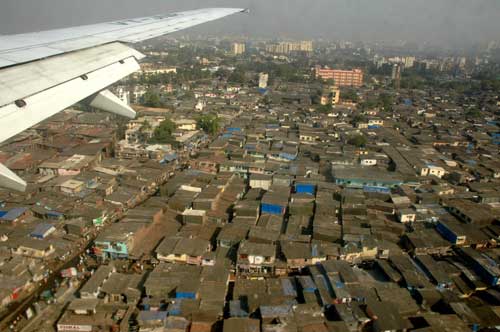 A SASNET supported projects seems to have far-reaching effects against the eviction of the Dharavi slums in Mumbai, India. The book Dharavi: Documenting Informalities, launched in 2008, was a project made by ten artists, architects and academics at the Dept. of Art & Architecture, Royal University College of Fine Arts (KKH) in Stockholm. The book contained 300 pages of drawings, photographs and articles on the informal settlement Dharavi in the centre of Mumbai, India. Texts by Saskia Sassen and Arjun Appadurai accompany the articles. More information about the book project.
The KKH group behind the book, led by Dr. Maria Lantz, Senior Lecturer, was rewarded a SASNET planning grant in August 2008. The idea was to travel back to Mumbai and Dharavi in order to organise a workshop with an aim to evaluate the book and investigate how the material collected for it, could be used on location.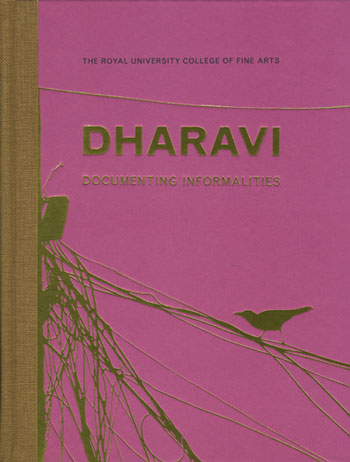 The project group could never have guessed how things should move on. In November 2009 an Indian edition of the book was released and an exhibition in Prince of Wales Museum opened. Here, artist-talks and debates were conducted by the artists and the slum-dwellers organisations.
Gautam Chatterjee, Vice President and Chief Executive Officer of the Maharashtra Housing & Area Development Authority (MHADA) participated in the event along with the Swedish Ambassador to India, Mr Lars-Olof Lindgren, and Mr. Dan Ericsson, State Secretary to the Swedish Minister for Local Government and Financial Markets.
Most interesting was the speech then held by Mr. Chatterjee at the book release function. He now claimed that the book Dharavi: Documenting Informalities helped him to make a decision to stop the ongoing plans to evict the inhabitants of Dharavi and sell out the land. A decision that was taken by the previous CEO of MHADA. This fact was loudly applauded by the Dharavi representatives who have long struggled to improve their livelihood on locations, but has refused to accept evictions from this uniqe place – a vernacular city, created and planned by people themselves.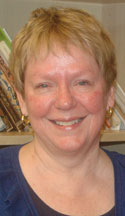 INFORM (International Network for Online Resources & Materials) is a Swedish-based networking programme that provides onsite information training in low-income countries. The programme is led by Dr Martha Garrett (photo), researcher at International Maternal and Child Health (ICMH), Dept. of Women's and Children's Health, Uppsala University; and Anders Wändahl, a librarian at Karolinska Institutet. INFORM has been increasingly active in Asia during the past two years, partly with SASNET support, and now plans to expand its Asian activities even further.
Academic professionals who go through the INFORM training become familiar with dozens of access routes and 'gateways' into free, online information resources, as well as hundreds of specific resources to support research, teaching and practice within their own disciplines. The programme was established at the request of foreign researchers who had received their PhDs at Swedish universities and returned to their home countries, where they were frustrated by their apparent lack of access to information. Since it was established in 2004, INFORM has provided national workshops in 20 countries, as well as several regional workshops. Most of the training has been about information resources for medicine and health, although some has dealt with information resources relevant to other subjects, such as physics and mathematics.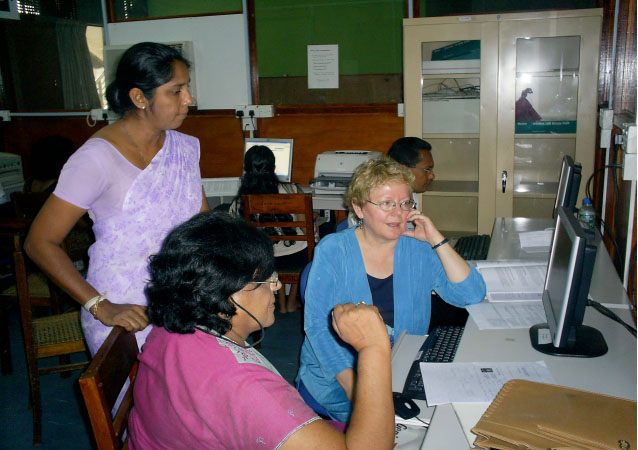 INFORM's first training in South Asia was commissioned by Professor Kumudu Wijewardena at the University of Sri Jayewardenepura in Sri Lanka. Photo from an INFORM workshop in Sri Lanka held in 2006.
INFORM trainers have also been involved in information training workshops in other SASNET countries, including India (for the Reproductive and Child Health and Rights Network in Jaipur, Rajasthan), Afghanistan (for the Afghanistan Midwives Association), and Pakistan (for the Higher Education Commission at Dow Medical University in Karachi and for the Ministry of Health at the Health Services Academy in Islamabad). Grants from SASNET both in 2002 and 2007 have helped to finance some of this work. More information.
Outside the SASNET region, INFORM has provided information training in China for the Raoul Wallenberg Institute—on the topic of international law and human rights—and in Vietnam, where INFORM-trained master trainers are now providing workshops for doctors throughout the country.
INFORM's next major activity will be a regional programme in Asia. Health professionals working on reproductive health and maternal-and-child health in 10-12 Asian countries, mostly in south Asia, will receive intensive training about where to find free, high-quality materials for teaching, clinical practice and policy formulation. After the training, they will carry out their own information projects and also exchange information through an online forum. INFORM has invited SASNET to be a partner in the programme.
More information about INFORM can be found online at the programme's new website at http://www.inform-network.org. Some of INFORM's many sourcebooks are also available at the same site and can be downloaded free-of-charge.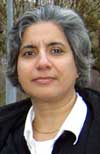 Prof. Rajni Hatti Kaul from the Dept. of Biotechnology, Lund University, received the 2010 SKR (Association of Swedish Chemical Engineers) Award. She got the award because of her outstanding research on sustainable technology through GREENCHEM. This is a major research program, funded by MISTRA (Stiftelsen för Miljöstrategisk Forskning) aimed at using modern biotechnology for production of biodegradable chemicals from renewable resources. The award was distributed at a ceremony in Stockholm on 5 February 2010. More information (only in Swedish).

On December 1, 2009, the Research Secretariat at the Swedish International Development Cooperation Agency (Sida) decided to grant funding to Swedish research networks with a mission to bridge the gap between researchers and development work practitioners. Four networks will be provided funding for the period 2010–2012.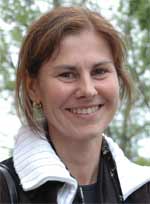 – The Gender and Development Network (GADNET), based at the School of Global Studies, University of Gothenburg, receives SEK 500 000 to develop its sub-network entitled GADIP – Gender and Development in Practice. Main applicant is Dr. Gunilla Blomqvist Sköldberg (photo), the GADNET coordinator.
– The Division of Epidemiology and Public Health Sciences, Umeå University, receives SEK 1.5 m to establish VAW, the Global Network for Research Collaboration on Violence Against Women. Main applicant is Dr. Maria Emmelin.
– Stiftelsen Chalmers Industriteknik receives SEK 1.5 m to establish a network on "Sanitation and Water Supply in Peri-Urban Areas in Developing Countries". Main applicant is Dr. Anna Norström.
– The Research Policy Institute (FPI) at Lund University receives SEK 1.5 m to establish a network on "Universities in Inclusive Systems of Innovation: Challenges for the 2015 Millenium Development Goals". Main applicant is Dr. Bo Göransson.
See the list of networks supported by Sida 2009.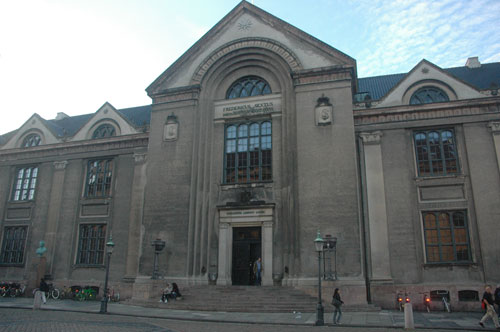 The University of Copenhagen has established a Centre of Global South Asian Studies. This new trans-disciplinary research centre has been realised through the university's ambitious Asian Dynamics Initiative (ADI), and its role should be to facilitate research and teaching on India, Pakistan, Bangladesh, Afghanistan, Nepal and Sri Lanka at the University of Copenhagen. It does not confine itself to the study of the region, rather exploring the historical and contemporary connections within the Global South that underpin the modern formations of society, culture and politics within South Asia and its diaspora. The Centre is a completely new initiative, that soon will be formally inaugurated.
The Centre is located in an international scholarly network that brings together partners through research programmes from University of Delhi, and Jawaharlal Nehru University, India; University of Oxford, UK; New York University, and Columbia University, USA; CERI-Sciences Po, Paris, France; and in Denmark, Århus University and Danish Institute of International Studies (DIIS).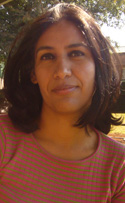 Dr. Ravinder Kaur (photo) at the Dept. of Cross-Cultural and Regional Studies, University of Copenhagen, has a key role behind the new centre. Recently, she was awarded DKK 3.9 m for a collective research programme entitled "Nation in Motion: Globalization, Development and Governance in 'New' India", from the Danish Council for Social Science Research. The programme will run from 2010-2014.
Abstract: This interdisciplinary research program concerns the nature, effects and fragilities of India's imminent global 'rise'. Through three integrated studies on recent development interventions and new governing practices, the researchers explore different processes of globalization that are shaping 'new' India within and how India itself is being projected outside as a global power. The program will generate fresh empirical data from two locations in urban Delhi and rural West Bengal in order to map out the historical and contemporary patterns of inequality emerging in the making of global India, and the ways in which they are leveled, projected and even subverted on a global scale. Theoretically the project aims to break fresh ground in the interface of globalization and nation-state by showing how the 'global' nation is manufactured in specific locations, and how a new species of relations conjugate the nation and the state in a global context.
More information about the Centre of Global South Asian Studies.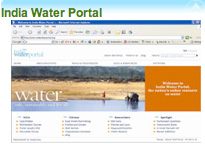 The India Water Portal is an open, inclusive, web-based platform for sharing water management knowledge amongst practitioners and the general public. It is a voluntary effort being coordinated by Arghyam, a Bangalore based non-profit trust that works in the area of water. The Water Portal grew out of the felt need for a single location pulling together various resources in the area of water. This was one of the themes that came out of the First Arghyam conference held in February 2005. The National Knowledge Commission (NKC) has been a strong proponent of the idea of knowledge portals in various areas, including water. NKC has been a strong supporter in the creation of the water portal, creating regional language water portals, and working with government departments related to water. An updated version of the India Water Portal has now been released. It has become more user-friendly, participative and fun resource, including flickr, Facebook, Twitter, and YouTube links.
Go to the updated India Water Portal.


From 1 January 2010, the Swedish Program for ICT in Developing Regions (SPIDER) is hosted solely by Stockholm University. SPIDER was created in 2004 by the Swedish International Development Cooperation Agency (Sida). It has been jointly hosted by the Royal Institute of Technology (KTH) and Stockholm University. However, due to reorganization at KTH, SPIDER will henceforth be hosted by Stockholm University only. It remains to be a centre within the Dept. of Computer and Systems Sciences (DSV), which until now has been a department of both KTH and Stockholm University. SPIDER was also created with a view to act as a Swedish resource base in the area of ICT, and thus one of its important functions has been to provide advice and assistance to Sida, the Ministry for Foreign Affairs and the Swedish Embassies in developing countries. During the funding period 2007-2009, Sida has contributed SEK 55 m and KTH an additional SEK 5 m for the core funding of SPIDER. More information about SPIDER.


Ms. Ida Nicolaisen, Senior Researcher at the Nordic Institute of Asian Studies (NIAS) at University of Copenhagen took part in the third mission by the Chittagong Hill Tracts (CHT) Commission, on 10–18 August 2009. A report has now been published, setting out the activities of the Commission, following steps taken by the Awami League-led Bangladeshi Government to implement provisions of the CHT Accord of 1997.
The report also follows up on the issues and recommendations raised in the report of the CHT Commission's second mission in Bangladesh in February 2009. The third mission aimed at assessing the situation in the CHT with regard to ongoing reports of human rights violations and monitoring the implementation of the different provisions of the CHT Accord. It also aimed at following up on recommendations made during the previous missions and engaging in dialogue with concerned parties. Accordingly the mission held high-level meetings with the Prime Minister Sheikh Hasina Wazed and concerned Ministers, the CHT Land Commission and the Law Commission. It also met brigade commanders, senior police officers, political party and civil society representatives and interviewed victims of human rights violations among the indigenous peoples in the CHT. Read the Report of the CHT Commission's third mission to Bangladesh.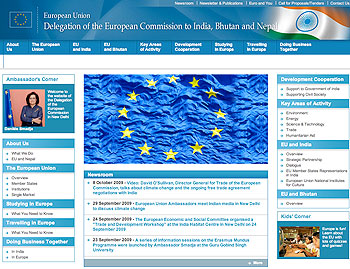 The Delegation of the European Commission to India, Bhutan and Nepal has launched a new website presenting comprehensive information on all forms of collaboration between the European Union and India, Bhutan & Nepal. For university students and researchers, useful information is found regarding the Erasmus Mundus scholarship programmes. Go to the new web page.


The European Commission (EC) has separate Delegations for the other South Asian countries. They have all informative web pages: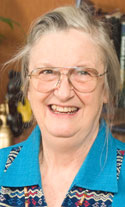 Prof. Elinor Ostrom, Arthur F. Bentley Professor of Government, Indiana University, Bloomington, USA, was awarded the 2009 Nobel Memorial Prize in Economic Sciences (sharing the prize with with Oliver E. Williamson). Prof. Ostrom is the first woman to win the prize in this category. She is considered one of the leading scholars in the study of common pool resources. In particular, Ostrom's work emphasizes how humans interact with ecosystems to maintain long-term sustainable resource yields. Common pool resources include many forests, fisheries, oil fields, grazing lands, and irrigation systems. Her current work emphasizes the multifaceted nature of human–ecosystem interaction and argues against any singular "panacea" for individual social-ecological system problems. She has a Swedish connection in the fact that she has been a member of the Expert Group on Development Issues, EGDI (on behalf of the Swedish Ministry of Foreign Affairs).
In September 2001, Elinor Ostrom was a keynote speaker at a SASNET symposium and workshop held in Lund on "Managing Common Resources – What is the solution?" (co-organised by the Dept. of Economy, and Dept. of Sociology at Lund University). More information about the 2001 symposium.


• A Centre for Globalization and Development (CGD) was launched at Gothenburg University in July 2009. This transdisciplinary initiative has a base grant of SEK 7.5 million per year during three years, and has a steering committee with representatives from many departments at Gothenburg University. The Centre aims to promote research on how globalization processes affect development in the global South, and seeks to identify appropriate domestic and international policy responses. The interrelated processes that are analyzed are the economic process of international economic integration, the political process of global governance, and the social and cultural processes of increased global interaction. How these processes affect development in countries in the South depends on its resources, institutions, and policies as well as the ability to deal with conflicts and environmental challenges.
The Centre supports research on the following six themes:
1. International Integration and Development in the South
2. The International Organization of Production
3. Global Social Relations
4. Peace, Development and Security
5. Environmental Sustainability and Climate Change
6. Global Governance

The Endangered Archives Programme at the British Library is now accepting applications for the next round of funding. The deadline for receipt of preliminary grant applications was 6 November 2009. Since it was established five years ago, the Programme has so far funded 120 projects in 52 countries in grants totalling £3.3 million. The Programme is funded by Arcadia (formerly known as the Lisbet Rausing Charitable Fund, a grant-making fund established in 2001), in pursuit of one of its charitable aims to preserve and disseminate cultural knowledge and to promote education and research. The aim of the Programme is to contribute to the preservation of archival material worldwide that is in danger of destruction, neglect or physical deterioration. The focus of the Programme is on the preservation and copying of important but vulnerable archives throughout the world. More information.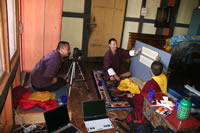 In South Asia, 26 projects in Bhutan, India and Nepal are currently supported by the Endangered Archives Programme. They include projects on digital documentation of manuscripts at Drametse and Ogyen Choling monasteries in Bhutan (photo from Drametse); a digital archive of north Indian classical music at Jadavpur University in Kolkata; and a project to preserve historic and rare monographs and periodicals in Nepal. More information about the South Asian projects.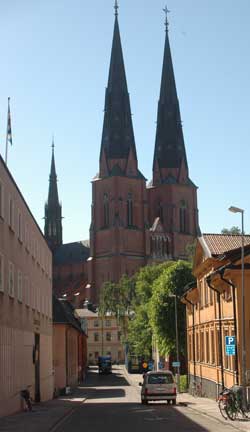 The proceedings from the Sida financed conference "Meeting Global Challenges in Research Cooperation", held in Uppsala in May 2008, have now been published. All the keynote speeches, discussion summaries, papers on thematic and trans-disciplinary research, and close to 200 abstracts are included in the conference report, a publication of 651 pages, published as a pdf-file on the web. The report also includes draft research priorities from the parallel conference sessions. The report has been edited by Ingrid Karlsson and Kristina Röing de Nowina from Uppsala Centre for Sustainable Development. Go for the extensive conference report.


The conference, the fourth in a row of conferences focusing on current Swedish development research, was as usual initiated by Sida/SAREC – the unit for research cooperation within the the Swedish International Development Cooperation Agency Sida, but this time hosted by the Centre for Sustainable Development in Uppsala, an inter-disciplinary centre for education and research on sustainable development, jointly run by Uppsala University and the Swedish University of Agricultural Sciences (SLU) in Uppsala. The general theme for the three-day conference was "Meeting Global Challenges in Research Cooperation". Researchers and development professionals were invited to gather and discuss key themes at the frontiers of research and global development issues.
Previously Sida has initiated three similar conferences, the first one in Gothenburg in 2000, the second in Lund in 2003 (more information), and a third one, focusing on "Structures of Vulnerability: Mobilisation and Resistance", in Stockholm in 2005 (more information).
The well-attended Uppsala conference – it drew more than 450 participants – consisted of panels, focusing on topics such as sustainable energy systems, maternal and child health, water and sanitation, soil degradation, sustainable agriculture, survival strategies of the poor, conflicts over natural resources, housing and infrastructure, human rights, democracy, global trade and climate change. Lars Eklund from SASNET participated in the 2008 Uppsala conference. Read his report, focusing on the South Asian elements.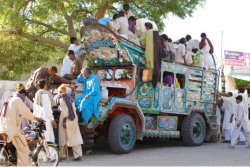 An initiative has been taken to form a Danish Network for Pakistani Studies (DNPS). Researchers within the fields of history, culture, language studies, journalism, conflict studies, development studies, islamology, etc. were invited to participate in a meeting at Copenhagen University on Thursday 1 October 2009. The meeting was convened by Iram Nisa Asif, PhD Fellow at the Dept. of History of Religions, Institute for Cross-Cultural and Regional Studies, University of Copenhagen. More information about the proposal (only in Danish).

The Embassy of India in Stockholm has outsourced most of its handling of tourist, student, business and other visas to India. From December, 1, 2008, the Embassy of India in Stockholm has contracted the private company TT Services AB to handle visa applications at a new Indian Visa Application Center (IVAC) located at Kungsgatan 36 (2nd floor) in Stockholm (more information about TT Services AB). If visa applications are complete and payment is made in person at the visa counter of IVAC in Stockholm, visas are supposed to be granted within two working days for all eligible applicants. However, for people not going to Stockholm in person and who send their applications by post, processing time for applications is much longer. Only after the payment etc are confirmed the processing will start, and it may take up to 25 working days to complete the process. It should also be noted that IVAC charges an extra fee of SEK 212 in addition to the applicable visa fees (SEK 440 for a tourist visa, SEK 820 for a student visa and SEK 1 320 for a business visa). Swedish journalists still have to apply for their visas directly from the Embassy of India, and the same procedure applies to any person of Pakistani or Aghani origin. Full information about visa rules by the Embassy of India in Sweden.

OpenDOAR is an authoritative and useful directory of academic open access web based library repositories launched in 2005. It was started and initially developed by the University of Nottingham, UK and Lund University, Sweden. OpenDOAR has opted to collect and provide information solely on sites that wholly embrace the concept of open access to full text resources. Thus sites where any form of access control prevents immediate access are not included. Each OpenDOAR repository has been visited by project staff to check the information that is recorded. Go for OpenDOAR.
South Asian repositories included in OpenDOAR include (October 2008): Afghanistan Centre at Kabul University (ACKU) Library Catalogue; International Centre for Diarrhoeal Disease Research Digital Repository, Bangladesh (ICDDR,B); DSpace at Indian Institute of Management Kozhikode; Eprints@Indian Institute of Technology, Delhi (IITD); and many other Indian institutions; E-prints from Higher Education Commission Pakistan (HEC).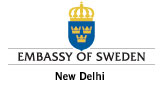 In order to improve the services to applicants and facilitate visa processing, the Embassy of Sweden in India has commissioned a private company, VFS Global Services, to operate the Swedish Visa Application Centre (VAC) in New Delhi from 15 October 2008. The VFS Swedish Visa Application Centre located at No. 5, S-1 Level, E-Block, International Trade Tower, Nehru Place, New Delhi-110019, will accept visa applications from all country nationals who wish to travel to Sweden. VFS shall accept applications for Tourist, Relative/Friend, Business, Conference, and Transit Visa categories maximum of 90 days duration in a six months period. Processing time will be of five working days (including day of submission at VFS) for Business/Conference and Transit visas and eight Working days (including day of submission at VFS) for Tourists, Visiting Friends and Relatives. Those who wish to submit their visa applications at the Embassy, should note that the processing time will be 10 working days for Business/Conference and Transit Visas and 15 working days for Tourists, Visiting Friends and Relatives. Applications for stay in Sweden exceeding 90 days, or Residence and/or Work Permit, still need to be submitted at the Embassy in New Delhi or Consulates in Chennai, Kolkata and Mumbai. More information.

The efforts to create INSTEC, a national network centre for Indo-Swedish Cooperation on Technical Research and Education, are proceeding well. The networking initiative, originally an idea born out of a contact journey by a Royal Institue of Technology (KTH) delegation to India in 2002, now consists of eight Swedish universities (Blekinge Institute of Technology; Chalmers University of Technology; Linköping University; Luleå University of Technology; Lund University, Swedish University of Agricultural Sciences; and Uppsala University, besides KTH), and one research institute – IVL (Swedish Environmental Research Institute). INSTEC is funded by the Swedish Governmental Agency for Innovation Systems, VINNOVA. More information about INSTEC.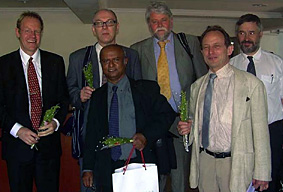 In order to develop INSTEC further, a delegation representing the member universities/institutions made a tour to India in March-April 2008. The tour was organised in the form of a Mobile Workshop, held at three different locations, Hyderabad, Pune and New Delhi. The workshop focused on the aspect of sustainable urban development, comprising system and technology aspects. Sustainable urban development comprises areas of energy, transportation, water, sewage, waste and ecosystem services. Besides, the delegation also visited Kerala, and had fruitful meetings with the KSCSTE, Kerala State Council for Science Technology and Environment. Read the complete report from the 2008 INSTEC tour to India.


Swedish Sustainability Foundation is an organisation that supports innovative science-based projects in the area of environmental ecology and health. The purpose of the foundation is to promote sustainable technology for improvement of wellfare in poor areas of the world. The foundation shall achieve its purpose by raising funds and use those funds to enable sustainable commercial and social undertakings, private or community owned, that are consistent with the promotion of the purpose. The solutions supported by the company shall be sustainable in the long term considering the technological, medical, economic, political, environmental and commercial circumstances. The board includes one member affiliated with the Royal Institute of Technology (KTH) in Stockholm, and one affiliated with Karolinska Institutet Medical University. To be selected for support, projects must be sustainable in the long term perspective in technical, medical, ethical and ecological terms, have long term economical soundness and further long term social development, equality and welfare. To be elected the projects must be likely to become economically viable within a few years or sooner without further economical support from the foundation. More information about Swedish Sustainability Foundation.


One project already supported for two years deals with arsenic in drinking water in Bangladesh. Viola Vitalis, a Bangladeshi origin nutraceutical company, gets support for its efforts to create mobile clinics for treatment of arsenic poisoning. The company, based in California, has developed medication consisting of Arsenicure, an ointment for treatment of external symptoms and Ars-detox, a capsule formulation to neutralize the accumulated arsenic inside the body. The founder of Viola Vitalis is Dr. Abdul Kader (photo) who holds an MSc in Microbiology, an MBA in marketing and a PhD from Karolinska Institutet in Molecular Microbiology. For the first time, the Swedish Sustainability Foundation now reach out for assistance from outside donors. More information about the project.

Essays.se is a new digital resource which enables you to search and download thousands of English-language university essays from Sweden. The web site gives non-Swedish speakers access to essays published at Swedish universities. At the moment you will find 8616 essays through this website, but more are added each week – as soon as they are finished by the students and submitted by the Swedish universities. Essays.se is the English language version of a website titled Uppsatser.se. At this main site, there are currently links to more than 45.000 essays and final theses, most of them however written in Swedish. At Essays.se you will only find the English-language essays. More information about Essays.se.

An Indo-Swedish so-called Facility for Environmental Initiatives and Innovations ("the Facility") was set up by Sida, the Swedish International Development Cooperation Agency, in December 2006. The aim has been to encourage knowledge sharing and co-operation on development of new technical solutions between India and Sweden, and to evolve best practices in the environmental field. The Facility offers funds to apply for, and is open to Swedish and Indian public institutions, the private sector, civil society and research and academic institutions. On the Swedish side it has been administered by an officer at the Swedish Embassy in New Delhi. From 2007 the Facility was fully operational. More information, including guidelines and full background material.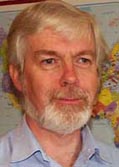 The first Swedish researcher to receive funding from the Facility for Environmental Initiatives and Innovations was Prof. Bo Mattiasson (photo to the right), Dept. of Biotechnology, Lund University. Prof. Mattiasson leads a major applied research project on biodegradable methods to treat the waste water emanating from the textile industries in the South Indian city of Tiruppur. The project, titled "Development of Process Technology for Treatment of Wastewaters from Greeting Knit Wear in Tirupur, India", was given SEK 600 000 as a grant from the Facility. More information (as a pdf-file)

The Oxford Centre for Hindu Studies (OCHS) at the University of Oxford has a unique Online Library of over 100 MP3 recordings of lectures and seminars. Anyone with a computer and an internet connection now has free access to the best of Oxford's teaching about Hindu Culture. The themes vary from Female Yoginis to Christian Ashrams, from Hindu Psychology to the history of NRIs. The OCHS is committed to the idea that academic insights are meant for everyone. The Online Lecture Library is another step in the effort to develop the field of Hindu Studies by sharing the insights of leading professionals in the field who have visited OCHS over the years. Stretching from 2003 to the present and growing with each new term, the library ranges from introductory surveys of major Hindu themes, texts and traditions; single lectures on topics like Women in the Mahabharata or Poetry in the Vedas; discussions with Jewish, Muslim, and Christian Scholars, and seminars on Hindi Cinema. Listen to Sir Mark Tully talk about the importance of India's 'Middle Way' approach to cultural tolerance or hear a whole lecture given in Sanskrit. More information, with links to upload OCHS' lectures and seminars.
The British Foreign & Commonwealth Office (FCO) gives advice on safety aspects on travelling to all countries in the World, much more detailed than the recommendations provided by the Swedish Foreign Office. SASNET follows the FCO's shifting recommendations on the situation in the eight South Asian nations, and presents its constantly updated information on our Travel information page. Read the security alerts regarding travelling in South Asia.
It is possible to subscribe for updated e-mail alerts on the security situation in any given country, directly from the British Foreign & Commonwealth Office. Go to FCO's registration page.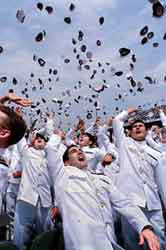 280 Swedish university departments
engaged in South Asia related research
and/or educational projects
South Asia related conferences and workshops in Scandinavia
and all over the World
Important South Asia related lectures
and seminars in Scandinavia
SASNET's searchable database for Swedish and Nordic researchers involved in any kind of South Asia related research.
Update SASNET's database!
Nordic researchers are kindly requested to also check the information already given in the database, and do necessary corrections and updates.

If you are not yet represented in our database, please go to New entry and follow the instructions.

Links to Other SASNET Pages

Summer/Winter schools
related to South Asian studies
Funding agencies for research grants/scholarships for
South Asia related research in Sweden
South Asia related doctoral theses
at Scandinavian universities
Recommended reading for South Asia researchers and students
Articles published on the Internet
South Asia research departments
in countries all over the World
Important universities
in the South Asian countries
Other important research institutions in South Asia
SASNET activities in Sweden
and contact journeys in Asia
18th ECMSAS Conference
organised by SASNET in 2004
---

Web site on Swedish Research

FORSKNING.SE is a web site on Swedish research, developed by four national research councils:
• the Swedish Council for Working Life and Social Research (FAS);
• the Swedish Research Council for Environment, Agricultural Sciences and Spatial Planning (Formas);
• the Swedish Research Council (Vetenskapsrådet); and
• the Swedish Agency for Innovation Systems (VINNOVA).

---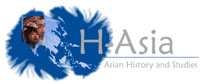 H-ASIA is a vibrating well-run discussion forum on Asian History and Studies, part of the Humanities & Social Sciences OnLine network (H-Net). The primary purpose of H-ASIA, that was launched already in 1994, is to enable historians and other Asia scholars to easily communicate current research and teaching interests; to discuss new articles, books, papers, approaches, methods and tools of analysis; to test new ideas and share comments and tips on teaching. H-Asia is especially committed to discussing region wide, comparative and professional issues important to scholars of Asia. H-Asia is administered by Frank F. Conlon, Professor Emeritus of History, South Asian Studies & Comparative Religion at University of Washington, USA.
Full information about the H-Asia Discussion Network.
How to join H-Asia?
1. Send a post (with subject line empty) to listserv@h-net.msu.edu with the message. "SUB H-ASIA Your first name Your surname, your institution (e.g. SUB H-ASIA Charles Bengtsson, Stockholm University). Note that the comma appears only between your surname and your institution.
2. This post will generate an automated acknowledgement containing arequest for subscriber information which must be completed and returned to the subscription editor. When this has been done the subscription editor will add your name to the H-ASIA list.


NoFSA, the Nordic Forum for South Asia (originally the Norwegian Forum for South Asia), is a non-partisian, apolitical mailing-list providing members useful information about current events and interesting reading to people in the Nordic countries who deal with South Asia in some capacity (researchers, students, volunteer organizations, journalists, etc.). NoFSA, administered from Oslo, works in close collaboration with SASNET. To join NoFSA, send an e-mail request to nofsa-net-owner@sum.uio.no, with information about yourself. Once accepted, people can participate in the list discussions or contribute with relevant information by sending emails to the group, emails being distributed to all list members. Currently NoFSA has almost 250 members. More information about NoFSA.
The network is coordinated by PhD Candidate Kenneth Nielsen at the Centre for Development and the Environment (SUM). He is assisted by a board with representatives from Norway, Denmark, Sweden and Finland. The ambition is to encourage South Asianists from all the Nordic countries to contribute more actively to the networking activities. More information about NoFSA.
On 29 October 2010, a new board was constituted for NoFSA. Besides Kenneth Nielsen, it consists of Ram Gupta, Dept. of Linguistics and Scandinavian Studies, University of Oslo, Norway (in charge of NoFSA's web page); Uwe Skoda, Institute of History and Area Studies, Aarhus University, Denmark; Lars Eklund, SASNET, Lund University, Sweden; and Sirpa Tenhunen, Dept. of Social and Cultural Anthropology, University of Helsinki, Finland.


NOFSA is now also on facebook! The list server NOFSA-nett will remain the most important channel for sharing news and information on matters South Asian, but the facebook group offers an extra opportunity to advertise South Asia related events; to start more extensive discussions; to upload and share with fellow members a moderate amount of photos; and to post news on the group's wall. Go for the Facebook Group.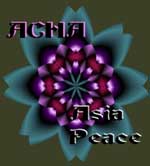 Asiapeace – ACHA electronic discussion group is a Yahoo newsgroup launched in 2001 by the non-profit and non-political Association for Communal Harmony in Asia (ACHA), based in Oregon, USA, an organisation dedicated to promote peace in South Asia and harmony among South Asians everywhere they live. Asiapeace distributes lots of valuable articles and other material about India, Pakistan and Bangladesh through e-mail every day. Till 2004 the discussion group was moderated by Dr. Ishtiaq Ahmed, Dept of Political Science, Stockholm University, but the role has now been taken over by Dr. Omar Ali, a Pakistani-American physician, currently Assistant Professor of Pediatric Endocrinology at the Medical College of Wisconsin.


More information about ACHA and its discussion groups.
Application form to join Asiapeace.

AfghanNews is a very active Yahoo newsgroup on Afghanistan. The list server is administered by the Institute for Afghan Studies (IAS), a non-profit, non-political and independent organization, founded and run by young Afghan scholars from around the globe. AfghanNews is moderated by the islamologist Ahmed Gholam from the Dept. of History of Religions, Centre for Theology and Religious Studies, Lund University. AfghanNews provides many articles and other material about Afghanistan, Pakistan and Central Asia from various sources worldwide on a daily basis.


More information about AfghanNews.

The International Dalit Solidarity Network (IDSN), based in Copenhagen, Denmark, works on a global level for the elimination of caste discrimination and similar forms of discrimination based on work and descent. It is an international network consisting of National advocacy platforms in caste affected countries, Dalit solidarity networks in Europe, International associates, and Research associates. IDSN publishes a monthly newsletter, and it is also possible to subscribe for IDSN News RSS feed. More information.

South Asian Regional Cooperation Academic Network (SARCAN) mailing list, established in May 2008. SARCAN, based in Kathmandu, Nepal, aims to bring together the diverse groups of academics, organizations and practitioners working on multi-faceted issue areas of South Asian regional cooperation around the world by putting together a large online and searchable database of academic work, publications, organizations and their work profiles into one central site, where they can come together, increase their online presence and share information. Information about publications, seminars and conference announcements, grants, fellowships and job announcements etc, will be provided through the mailing list. More information about the SARCAN mailing list.

NorthEastIndia Interest Group. This Yahoo discussion group, created in 2003, aims at promoting and further the cause of professionals and students from the Northeastern parts of India, and create an online society of a professional network and a students' network. It consists of one subgroup, NorthEastIndia@yahoogroups.com solely dedicated to professionals, while NorthEastIndiaStudents@yahoogroups.com is for the students with special emphasis on their career needs. Like other yahoo groups communication it is based on e-mails, but messages are also available for registered group members through the web page http://groups.yahoo.com/group/NorthEastIndia/

Globe Award Blog is a blog introduced in February 2007 jointly by Globe Forum, PriceWaterHouseCoopers, and CSR (Corporate Social Responsibility) Sweden, dealing with CSR and Sustainable Development. Experts, students and professionals are invited to share their concepts, and texts in the blog.
Docuwallahs is an India based Yahoo discussion group aiming to network documentary filmakers and those interested in screening or disseminating documentary films.

---
More information about funding agencies
for research grants/scholarships for
South Asia related research in Sweden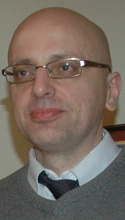 On 26 May 2011, the Swedish Research Council awarded Dr. Ferdinando Sardella, History of Religions, Faculty of Theology, Uppsala University, a scholarship for two years to continue his work as a post-doc on a new research project on modern Hinduism and globalization. The project is entitled "Hinduism and Globalisation: A Return Journey, focusing on Vaishnavism – the leading religious culture of Hindu India. Interestingly, an important element of Vaishnava culture concerns the mutual influence of Indians and Europeans through the migration and transformation of religious movements. The primary purpose of this project is to explore through archive sources and interviews the growth of a modern Hindu movement in Sweden known as the Gaudiya Math with particular focus on Stockholm, where it is well represented, but insufficiently explored. A secondary purpose is to investigate the impact of the movement in the area in West Bengal as it returned there. More information about the project.


On 11 March 2011, decisions were taken about Linnaeus Palme exchange programme grants for 2011-12. The Eleventh round of applications for Linnaeus Palme grants, for the contract period 1 July 2011 – 30 June 2012, were decided upon by the Swedish International Programme Office for Education and Training. Out of 240 projects given grants, 4 are with Bangladesh, 16 with India, 2 with Nepal, 1 with Pakistan, and 4 with Sri Lanka. Go for the full list of Linnaeus Palme grants 2011 (as a pdf-file).
See separate SASNET list on South Asia related projects.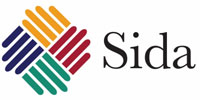 In July 2010, the Swedish International Development Cooperation Agency (Sida), through its program for Partner Driven Cooperation (Aktörssamverkan), announced a call for applications for grants to collaborative projects related to access to and use of research for the period 2010 – 2012. This program is not support to research but rather assisting partners in assessing and using research in policy formulation and innovation. Sida's initiative for Partner Driven Cooperation is aiming to support sustainable cooperation relationships, and concerns only a few selected countries, namely China, India, Indonesia, Vietnam, South Africa, Botswana and Namibia.
Grants are for maximum three years (2010-2012) and for a maximum of 1.5 MSEK per year. Sida has reserved 30 million Swedish crowns (SEK) per year 2010-2012 for this call. More information.
In December 2010, decisions were made. A total number of 32 projects were selected (see the full list), out of which nine refers to Indo-Swedish collaboration projects.


The Swedish grant recipients are:
– Professor Elsy Athlin, Department of Nursing Science, Karlstad University, for a project entitled "Collaboration between academy and clinical practice to promote evidence-based practice in India and Swedish health care". SEK 4.3 m for three years (2010-12).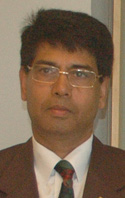 – Professor Abul Mandal (photo), School of Life Sciences, Skövde University, for a project entitled "Bioremediation of toxic metals and other pollutants for protecting human health and the ecosystem". SEK 4.5 m for three years (2010-12). More information about the project.


– Professors Tina Wik and Henrietta Palmér, Royal Institute of Art (KKH), Stockholm, for a project entitled "Inclusive Planning for Developing Urban India". SEK 2.77 m for two years (2010-11). More information about the project.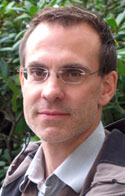 – Professor Örjan Gustafsson (photo), Department of Applied Environmental Science, Stockholm University, for a project entitled "Climate and health-afflicting "Brown Air" in northern India: evaluation of sources, advise on mitigation options and advocacy for action". SEK 4.2 m for three years (2010-12).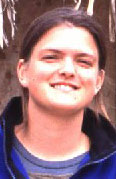 – Dr. Maria Tengö (photo to the left), Department of Systems Ecology, Stockholm University, for a project entitled "Bridging the science-policy gap for governance of ecosystem services – lessons learned from sacred ecosystems". SEK 4.17 m for three years (2010-12).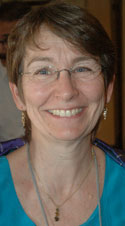 – Dr. Pia Olsson (photo to the right) and Amal Omer-Salim, International Maternal and Child Health (IMCH), Department of Women's and Children's Health, Uppsala University, for a project entitled "Using evidence-based advocacy to improve infant and young child health and survival in India". SEK 4.5 m for three years (2010-12). More information about the project.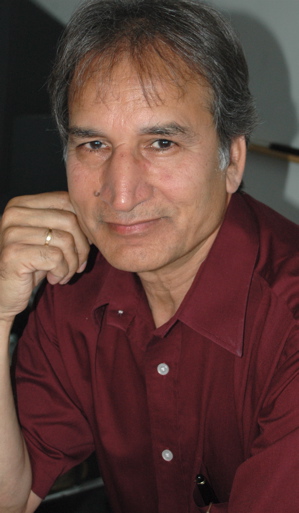 – Professor Vinod Diwan (photo to the left), Division of Global health (IHCAR), Karolinska Institutet Medical University, Stockholm, for a project entitled " Evidence for policy and implementation – intensifying efforts to achieve health related MDGs in four Asian countries with developing economies (EPI-7) India, China, Vietnam, Indonesia". SEK 12 m for three years (2010-12). More information about the project.


– Dr. Cecilia Ruben, Stockholm Environment Institute (SEI), for a project entitled "Enhanced Sustainable Sanitation Provision in Flooded Areas of India: Researchers and Practitioners Collaborate for Policy Reform and MDG Fulfillment". SEK 3.9 m for three years (2010-12).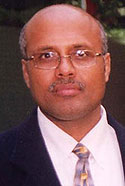 – Dr. Mannan Mridha (photo), Division of Medical Engineering, School of Technology and Health (STH), Royal Institute of Technology (KTH), Stockholm, for a project entitled "Development of cost-effective and Mobile Diagnostic Systems for application in the developing countries". SEK 1.4 m for two years (2010-11). More information about the project.


A few South Asia related projects were given funding from the Swedish Research Council for research within the fields of Humanities and Social Sciences 2010. The decisions was taken on 27 October 2010.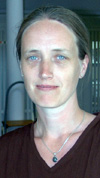 Associate Professor Gunnel Cederlöf, Dept. of History, Uppsala University, was awarded SEK 2.8 m for a three-years project (2011-13) entitled "The Formation of Subjects and Citizens. On Borders and Constitution under Colonial Rule in Northeastern Bengal".
The project focuses on the formation of new polities and ruler–subject relations as a result of British colonial conquest of northeastern Bengal and the neighbouring autonomous states in the late18th and early 19th centuries. It emphasises ecological and climatic structuring conditions and is a contribution to research on changing spatial relations and transactions, the transformation of hill–plain relations, and collisions between synoptic political visions and knowledge systems, and their implementation on particular landscapes and people. More information.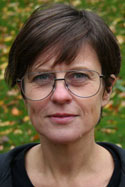 At the same time, Dr. Lena Martinsson, Senior lecturer in Gender Studies at the Department of Cultural Sciences, University of Gothenburg, is one of six researchers at Lund University (LU) and University of Gothenburg (GU) that were awarded a major five-years grant for a comparative project on Women and the Making of Civil Society in different parts of the world by the Research Council for research within the fields of Humanities and Social Sciences. The project entitled "Imagining Change: Women and the making of civil societies in the Artic region, Asia, Latin America and Europe" will be carried out during the period 2010-14, and the total sum awarded is SEK 10 m.
This interdisciplinary project, led by Dr. Diana Mulinari, Center for Gender Studies at Lund University, aims to study conflicts over gender and power, that has been central to the history of modernity. The study focuses on an comparative, historical and international analysis of the interaction of gender and the field of the political. Different kinds of women's organizations and civil society organisations targeting women and children will be analyzed, as well as feminisms that evolve in diverse national/regional contexts. Individual studies will be carried out in Sweden and Germany (Tiina Rosenberg, LU); Pakistan (Lena Martinsson, GU), Vietnam (Helle Rydström, LU); Taiwan (Chialing Yan, LU); Argentina and Bolivia (Diana Mulinari, LU), and the Arctic region (Lisbet Lewander, GU).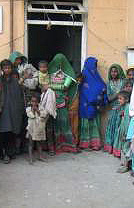 Lena Martinsson will make the individual study focusing on Pakistan. She has already done some studies on the women's movement in the country. In 2009, she visited the Bonded Labour Liberation Front (BLLF), and studied its work for women's rights and the problems attached to this. She has written an article entitled "Kvinnorörelser i muslimsk kontext. En kamp mot västcentrism och patriarkala principer", published by BLLF Sweden. Read the article.


On 10 October 2010, the Swedish International Development Cooperation Agency, Sida, decided upon the 2010 development research grants applications. Several of the projects that get funding for the period 2011–12 deal directly or partly with South Asia related research.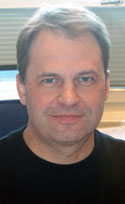 Among recipients of large grants are Professor Magnus Larsson (photo), Division of Water Resources Engineering, Lund University, who receives SEK 3.3 m for a research project on "Long-term Coastal Evolution: Modeling and Managing Coastal Areas in Developing Countries with special regard to Climate Change", partly focusing on Sri Lanka.
Associate Professor Helle Rydström at the Centre for Gender Studies, Lund University also receives SEK 3.3 m for a project on "The Socio-Cultural Status of Same-Sex Relations in India and Vietnam".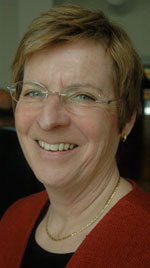 Prof. Marie Vahter (photo) from the Division of Metals & Health, Institute of Environmental Medicine, Karolinska Institutet receives SEK 3 m for a project on "Exposure to environmental pollutants in susceptible population groups and sustainable public health development in rural Bangladesh", whereas Prof. Cecilia Stålsby Lundborg, Division of Global health (IHCAR), Karolinska Institutet receives SEK 2.7 m for a project on "Antibiotic resistance a global challenge – contextualized interventions to improve infection control and antibiotic management in Vietnam and India".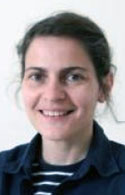 Associate Professor Julie Wilk (photo) , Dept. of Water and Environmental Studies, Linköping University receives SEK 2.7 m for another comparative project entitled "Designing climate-smart water adaptation strategies for sustainable urban development. A study of Cochahamba, Phnom Penh and Kota".
The same amount, SK 2.7 m is given to Prof. Rajni Hatti-Kaul and Prof. Bo Mattiasson, both at the Dept. of Biotechnology, Lund University. Prof. Hatti-Kaul's project is entitled "Sustainable production of bioenergy from agriculture residues – avoiding competition with food availability in developing countries", and focuses on Sri Lanka and Vietnam (more information), whereas Prof. Mattiasson's project is entitled "Treatment of Virus-Polluted Water".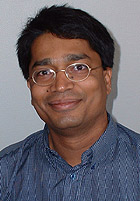 Prof. Ashok Swain (photo), Dept. of Peace and Conflict Research, Uppsala University, also receives SEK 2.7 m for a project entitled "Changing Parameters for Hydropolitics in Light of Global Climate Change: The Governance of Transboundary Waters to meet the Water Crisis".
Prof. Ashok Swain is also involved in another project awarded SEK 3 m by Sida, namely a project entitled "Sustainable State-Building? – Assessing Energy Development Projects in Kosovo and Nepal", that is being coordinated by the Uppsala Centre for Sustainable Development (CSD).


Smaller Sida grants are given to Dr. Matilda Nicklasson, Dept. of Microbiology and Immunology, Institute of Biomedicine at Sahlgrenska Academy, University of Gothenburg; Dr. Pernille Gooch, Human Ecology Division, Lund University; Prof. Paresh Dutta, Dept. of Food Science, Swedish University of Agricultural Sciences (SLU) in Uppsala; and Associate Professor Stefan Anderberg, Lund University Centre for Sustainability Studies (LUCSUS).
For more information, go to SASNET's list of South Asia related projects funded by Sida/SAREC 2010.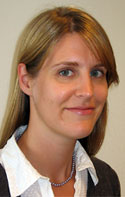 In November 2010, Dr. Kristine Eck from the Department of Peace and Conflict Research, Uppsala University, was given SEK 1.7 m as a post-doc scholarship from the Swedish Research Council, to carry out a project entitled "Women at War: Explaining Differential Levels of Female Participation in Rebellion" – partly focusing on Nepal – during the period 2011-12. The project will be carried out at the Swedish National Defence College (Försvarshögskolan) in Stockholm, which means Kristine will move over to this institution. The aim of this project is to answer the question: why do levels of female participation in rebellion vary? Some rebel groups discourage female participation, while in others women compose a majority of the troops. More information.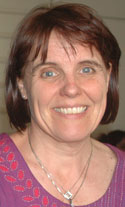 SASNET's Director, Dr. Anna Lindberg is one of six researchers at Lund University and University of Gothenburg that were awarded a major three-years grant for a project on Asian Migration by the Swedish Research Council for research within the fields of Educational Science 2010. The decision was taken on 21 October 2010. The project, entitled "Transnational Mobility of Higher Education within Asia: An Interdisciplinary Study of Strategies and Educational Conditions among Young Persons" will be carried out during the period 2011-13, and the total sum awarded is SEK 5.68 m.
This interdisciplinary project, led by Dr. Leif Stenberg, Center for Middle Eastern Studies (CMES), aims to study the transnational mobility of higher education within Asia by taking a perspective that situates individuals at the centre. It will investigate young people's strategies, experiences, and visions, with individual studies based on fieldwork and data collection in India, Indonesia, Malaysia, Nepal, Syria, Thailand, and Turkey. The South Asian angle will be provided by Anna Lindberg. Two South-East Asia related researchers at Lund University's Centre for East and South-East Asian Studies (ACE) are also members of the research, namely Dr. Ann Kull (on Indonesia), and Dr. Monica Lindberg Falk (on Thailand).
Anna Lindberg will make an individual study of the situation for Nepalese students at some of the major universities in India, focusing on identity creating processes. She will try to illustrate differences, similarities and overlapping between the stories of male and female students, what role the nation plays for them, and what visions they carry for the future. The stories of the Nepalese students wil be put into a context, where the Nepalese policy for higher education and the country's relation to India is highlighted, especially in the case of possible discrimination of Nepalese students.
More information about the project.


In April 2010, a couple of South Asia related research projects were given continued funding from the so-called Joint Formas – Sida/SAREC programme for research on sustainable development in developing countries. The programme aims to promote participation of scientists from Sweden in sustainability research in developing countries, with an overall intention to contribute to global sustainable development in the spirit of the UN Conference in Johannesburg 2002, and is administered by Formas, the Swedish Research Council for Environment, Agricultural Sciences and Spatial Planning.
The recipients of grants include Dr. Åsa Sjöling, Division of Medical Microbiology and Immunology, Institute of Biomedicine, Gothenburg University, with a project on "Detection and characterisation of pathogenic bacteria in water samples in Bangladesh"; and Dr. Anna Godhe, Marine Botany, Department of Marine Ecology, Gothenburg University, with a project on "Inter-relation between bacteria and phytoplankton blooms in the Arabian Sea". More information.


On Tuesday 22 September 2009 the SASNET board decided upon the SASNET planning grants for 2009.
The following researchers were awarded SASNET planning grants in order to network for new research projects: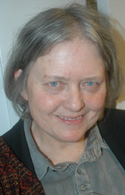 • Pernille Gooch, Dept. of Human Ecology, Lund University (photo): "Water, Climate Change and Rural Livelihoods: Assessing Socio-economic Vulnerability and Potential Adaptive Strategies in Sikkim, India." SEK 75 000.
• Andreas Mårtensson, Malaria Research Unit, Dept. of Medicine, Karolinska Institutet Medical University, Stockholm: "Molecular characterization of Plasmodium falciparum malaria in Madhya Pradesh, India – implications for rational use of anti-malarial drugs". SEK 50 000.
• Adam Pain, Dept. of Urban and Rural Development, Swedish University of Agricultural Sciences (SLU), Uppsala: "Development of a Rural Development Network between the College of Natural Resources (CNR), Royal University of Bhutan, and the Division of Rural Development, SLU, Uppsala". SEK 70 000.


• Leslie Paul and Sadhna Alström (photo), Dept. of Forest Mycology and Pathology, Swedish University of Agricultural Sciences (SLU), Uppsala: "Development of a collaborative research project between Indian and Swedish researchers towards sustainable production of Cocos nucifera". SEK 70 000.
• Joyanto Routh, Dept. of Geology and Geochemistry, Stockholm University: "High-resolution Holocene paleoclimate records in glacial lakes from the northeastern Himalayas in Bhutan". SEK 75 000.
The following researchers were awarded SASNET planning grants in order to organise an interdisciplinary workshop:
• Willmar Sauter, Dept. of Musicology and Performance Studies, Stockholm University: "Interdisciplinary Approaches to Marginalised Performance Practices in India". SEK 75 000
• Wimal Ubhayasekera, MAX-Lab, Lund University: "Introduction to protein structures and homology modeling." SEK 50 000
The following researchers were awarded SASNET Guest Lecture Programme grants:
• Sara Eriksén, School of Computing, Blekinge Institute of Technology, Ronneby: "Invitation of Aarti Kawlra, Principal Project Officer, Indo-UK Consortium on Advanced Communication Technology, IC&SR Project, Indian Institute of Technology Madras, Channai, India." SEK 20 000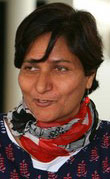 • Anders Hydén, Dept. of Caring Sciences and Social Work, Gävle University: "Invitation of Prabhavati N Tirmare (photo), College of Social Work, Mumbai University, India." SEK 20 000
• Margareta Petersson, School of Humanities, Växjö University: "Invitation of Somdatta Mandal, Viswa Bharati University, Santiniketan, India." SEK 20 000

The Centre for Modern Indian Studies at the Georg-August-Universität Göttingen in Germany invites applications for a Postdoctoral Fellow in State and Democracy in Modern India. The position will start on 1 April 2012 or thereafter. It is three-year fixed-term contract, with the possibility for renewal contingent upon the availability of funding. In addition to pursuing a postdoctoral research project within the centre's Research group on "State and Democracy", the fellow will assist in the design and organization of international conferences on state and democracy in modern India, and in the teaching of politics courses at the Centre for Modern Indian Studies. Applicants must have a PhD in Political Science or in allied fields
including History, Anthropology, Sociology and Media Studies. More information.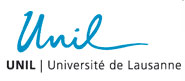 The Faculty of Arts, University of Lausanne, Switzerland, invites applications for a position as Professor in Medeival, Modern and Contemporary Indian Studies. The position is tenable from August 2012. The person holding the position will operate within the Department of Slavonic and South Asian Languages and Cultures, and be highly competent in Literatures and History of Islamic Cultures in India. He/she is expected to play a cooperating role in building up a joint reflection on cultural transfers (Indo-Muslim worlds) and identity formation in South Asia (linguistic, social, religious aspects). Closing date for applications is 15 September 2011. More information.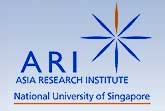 The Asia Research Institute (ARI) in Singapore announces Research Fellowships, One-Year Visiting Research Fellowships and Postdoctoral Fellowships for commencement between April 2012 and September 2012.
ARI was established as a university-level
institute in July 2001 as one of the strategic initiatives of the National University of Singapore (NUS). It aims to provide a world-class focus and resource for research on the Asian region, located at one of its communication hubs. ARI engages the social sciences broadly defined, and especially interdisciplinary frontiers between and beyond disciplines. Through frequent provision of short-term research appointments it seeks to be a place of encounters between the region and the world.
The positions are intended for outstanding active senior researchers from around the world, to work on an important piece of research in the social sciences and humanities. Interdisciplinary interests are encouraged. Up to three months of a 12-month fellowship may be spent conducting fieldwork in the Asian region.
A majority of the announced positions will be allocated to the more specific areas: Asian Migration, Asian Urbanisms, Changing Family in Asia, Cultural Studies in Asia, Religion and Globalisation in Asian Contexts, and Science, Technology, and Society. However some will be reserved for outstanding projects in any area outside of those listed, indicated as "open category". Applications which link more than one field are also welcome. Closing date for applications is 1 September 2011. Full information.


The Yale University Department of History intends to make a tenure-track assistant professor appointment in South Asian history, to begin July 1, 2012. Applications are invited from historians specializing in any period of South Asian history who have strong potential for achievement in scholarship, undergraduate and graduate teaching, and intellectual leadership. Yale University is an Affirmative Action/Equal Opportunity Employer. Yale values diversity among its students, faculty, and staff and strongly welcomes applications from women and underrepresented minorities. Ph.D. preferred.
Applications will be reviewed beginning September 1, 2011, and continuing until the position is filled. Send application letter, c.v., statement of research and teaching interests, a short (chapter or article length) writing sample, and three letters of reference to South Asian History Search, c/o Caryn Carson, Department of History, Yale University, P.O. Box 208324, New Haven, CT 06520. Email: caryn.carson@yale.edu.


The Department of Cross-Cultural and Regional Studies (ToRS), the Faculty of Humanities, University of Copenhagen and the Rehabilitation and Research Centre for Torture Victims (RCT), also in Copenhagen, announces a PhD Scholarship on Confinement and Violence in India. The two institutions search for a highly qualified candidate for a jointly funded project on forms, modes, experiences and economies of confinement with a particular orientation towards prisons and/or urban neighbourhoods. While torture, violence and abuse of human rights in prisons and urban neighbourhoods has been the subject of scholarly explorations, the functional similarities between urban slums and places of detention have received scant attention. The project should broadly speak to themes of confinement, violence and reform in the Indian context. The more specific focus of the project will be developed by the successful candidate in collaboration with ToRS and RCT.
The prospective candidate should have a relevant academic background, an ethnographic orientation and an ability to work in a transdisciplinary manner. Prior knowledge of India and linguistic competences would be an advantage but not a pre-requisite. Expected start: September 1st 2011.
The successful candidate would be affiliated to both ToRS and the RCT. At ToRS the candidate would be located at the Centre of Global South Asian Studies, and at RCT the candidate will be an integral part of RCT's Confinement Programme. Full information.

The Nordic Institute for Asian Studies (NIAS) offers scholarships for visiting Nordic MA students and PhD candidates to its research centre and library in Copenhagen, through the so called NIAS SUPRA programme (Support Programme for Asian Studies). Students affiliated with institutions that are members of the Nordic NIAS Council (see www.nias.ku.dk) are offered full scholarships that cover travel expenses, accommodation and full board at the "Nordisk Kollegium", whereas students from non-members of Nordic NIAS Council will have to pay for accommodation and transportation themselves. For students from Lund University there is also an alternative, namely Öresund Scholarships. In this case NIAS reimburses daily commuting costs to/from Copenhagen. Application deadlines for SUPRA scholarships are three times a year. More information.

The UK Development Studies Association (DSA) works to connect and promote primarily the development research community in UK and Ireland. Through DSA's web site (based at the University of Bath) universities and organisations regularly advertise vacancies regarding positions and scholarships within the field of development studies. Well worth to search even for non-British scholars and students. Go for DSA's Jobs and Grants page.

Fellowships are available at the Library of Congress John W. Kluge Center. The Library of Congress in Washington D.C, USA, invites qualified scholars to conduct research in the Center using the Library of Congress collections and resources for a period of up to eleven months. The Kluge Center especially encourages humanistic and social science research that makes use of the Library's large and varied collections. More information.
---
Now and then, SASNET publishes specific appeals from South Asian researchers interested to proceed with projects in collaboration with partners in Sweden, and vice versa.

Dr Pradip Basu, Associate Professor in the Department of Political Science, Scottish Church College (affiliated to University of Calcutta) in Kolkata, India, is also Chief Editor for the Journal of Humanities and Social Sciences, a refereed international journal published annually from the 180-year old Scottish Church College. Dr. Basu now invites articles for two edited books to be published by him in 2011. The first book will focus on "The Impact of Naxalite Movement on Cinema", and the second on "Colonial Modernity and its Implications in present day India". Contributions should be submitted before 31 August 2010. Full information.

PhD Candidate Anoop Sadanandan, Dept. of Political Science at Duke University, Durham, North Carolina, USA, is working on a dissertation project on decentralization in Indian states. Now, he invites observers of decentralization in India to comment on his ranking of states, into which he has given greater significance to democratic decentralization and devolution of decision-making powers than to fiscal devolution. His theoretical interest is in democratic decentralization – bringing governance closer to people. Mr. Sadanandan also asks whether his ranking reflects the ground realities of decentralization in India faithfully, if there are other important factors that he should consider while calculating the measure, an whether there exists a better measure of decentralization. Comments, questions and suggestions should be sent to anoop.sadanandan@duke.edu. Any help received would be much appreciated and duly acknowledged. Read his full appeal for feedback.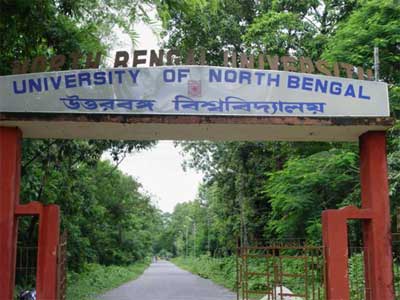 Professor A.P. Das, Department of Botany, University of North Bengal, Siliguri, West Bengal, India, is looking for partners at Swedish botany departments for research collaboration. His main interest is within the fields of Plant Taxonomy, and Exploration and Conservation of Biodiversity. Prof. Das has a teaching experience of more than 32 years and has a special fascination for the Swedish botanist Carl von Linné. During the Linnean Tercentenary year 2007, he delivered a number of special lectures in different Indian universities, colleges and other interested organisations. Prof. Das would now appreciate to work with colleagues at Swedish Universities. He also offers the possibility to receive Swedish students to visit his university, in order to study the flora and vegetation of the Eastern Himalayas. Contact Prof. Das for more information.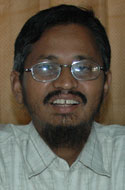 Dr. Md. Aktarul Islam Chowdhury, Head of the Civil and Environmental Engineering Department, Shahjalal University of Science and Technology, Sylhet, Bangladesh, wants to make academic linkages and research collaboration in the field of environmental engineering and environmental management. He is interested in institutions located throughout the world that handle and manage the emerging environmental issues such as climatic change, water crisis, water management, sanitation (specially ecological sanitation), waste water management (specially industrial effluent treatment), wetland management, solid waste management, integrated environmental management, assessment and conservation of biodiversity, socio-economic aspects of environmental management etc. properly and in time. It should be mentioned that Dr. Chowdhury's department was the first academic faculty in the entire South Asia to offer a B.Sc. Engineering degree in Environmental Engineering already in 1996. More information from Dr. Chowdhury's CV.

---

In a significant step, seven newly-created Central universities in April 2010 came together to hold a combined entrance exam from this year for admission of students in about 25 courses being offered by them. These institutions are Central Universities of Jammu & Kashmir, Jharkhand, Bihar, Rajasthan, Karnataka, Kerala and Tamil Nadu. The combined entrance exam is the first of its kind exercise being conducted by the Central universities in the country. At present, the IITs and IIMs are holding similar combined entrances for admission.
These universities are among 16 new central universities created last year under a Central act. Some of the universities started offering courses already in 2009. More information.


See also the September 2010 Newsletter of the Department of Higher Education, Government of India


In December 2008, the Union government of India approved the establishment of the Science and Engineering Research Board (SERB) through an Act of Parliament. SERB is being set up for promoting basic research in Science and Engineering in India and to provide financial assistance to scientists, academic institutions, R&D laboratories, industrial concerns and other agencies for such research. It was established nearly four years after the Prime Minister's Science Advisory Council (SAC-PM), India's apex science advisory body, recommended the creation of an autonomous research-funding agency free from bureaucratic controls, on the lines of the National Science Foundation (NSF) in the United States. The SERB, located in Delhi, is chaired by the Secretary to the Government of India in the Department of Science and Technology and have other senior government functionaries and eminent scientists from different fields of science and technology as members. The journalist R. Ramachandran has written a lenghty article on the creation of SERB, "Funds aplenty", published in Frontline 13 March 2009. Read the article.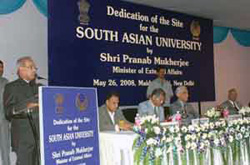 The idea of a multi-campus South Asia University (SAU) with its epicentre in India (Delhi) was mooted by the Indian Prime Minister Dr. Manmohan Singh during the 13th South Asian Association for Regional Cooperation (SAARC) summit held at Dhaka in November 2005. The idea was accepted in principle and Prof. Gauhar Rizvi, from Bangladesh, (Professor at Harvard) was assigned the job of developing the draft of the university. The draft was approved and the Government of India have allotted 100 acres land (beside the Indira Gandhi National Open University, in Maidan Garhi, New Delhi) for establishing the campus of SAU. The foundation was laid by Indian External Affairs Minister Pranab Mukherjee on 26 May 2008. The South Asian University will be set up on the lines of American Ivy League universities, and also induct students and recruit faculty from across the globe. The governance structure of SAU, with link campuses in Pakistan, Sri Lanka, Maldives, Bangladesh, Nepal, Bhutan and Afghanistan, will be laid down by February 2009. Prof. Rizvi, who was entrusted with the task of preparing the university's concept note, has advised a middle path between government-funded and private education. The role of the SAARC nation governments will be confined to providing annual subsidies and grants, the concept note has recommended. More information.

For the academic session 2007–08, more than 500 Indian students and scholars from all over India secured admission to a large number of European universities spread all over the 27 EU Member States thanks to the Erasmus Mundus¯ (EM) scholarship funded by the European Union. The European Commission and the Government of India in February 2005 signed an agreement through which 900 scholarships will be offered for Indian graduate students to study at Europe's finest universities. The EC has provided Euros 33 Million to finance the scholarship programme, that is part of the Erasmus Mundus programme, providing scholarships for graduate students from third countries to study in Europe. Graduate students can apply for a scholarship directly to the European Erasmus Mundus Degree which interests them, a number of which includes Swedish universities, see above. For the academic year of 2005/2006, 133 scholarships for Indian students under the India Window were approved. In 2006–07 this number rose to 288 and in 2007–08 to 403. In addition to this, 81 Indian students and 27 scholars received scholarships under the general EM programme in 2007–08. More information.
Swedish universities are involved in at least eight out of the 36 Erasmus Mundus programmes selected by the European Commission (EC). The Erasmus Mundus programmes, providing scholarships for graduate students from third countries to study in Europe, has a budget for 230 Million Euros for the period up to 2008. In 2004 the EC selected the first 19 Erasmus Mundus masters courses, involving 82 European universities, to start at the beginning of the academic year 2004-2005, and in February 2005 the EC selected a further 17 Erasmus Mundus master's courses, involving 69 European universities new to the scheme for courses will start at the beginning of the next academic year (2005-2006). More information on the Erasmus Mundus programmes available at Swedish universities.
An extensive web site giving environmental data, useful for researchers, has been launched by the Indian Ministry of Environment and Forests. It is called EIC, the Environmental Information Centre, and includes an integrated environmental database on India, derived from using the Geographical Information System (GIS), and also includes pollution data. The aim of the EIC is to provide high quality environmental information on India in a timely and cost-effective manner, to improve Environmental Studies and the decision-making process. Go to the EIC website!
The Indian Government on 31 January 2003 issued new guidelines to all central universities, directing them to take permission from the Ministry of Human Resources Development (HRD) for ''all forms of foreign collaborations and other international academic exchange activities'' taking place in the country – seminars, conferences, workshops, guest lectures, research, etc. The new guidelines, for the first time, give the HRD ministry full control not only over foreign exchange programmes but also over the selection and monitoring procedure for foreign scholar/students coming to India for any form of academic activity. More information in an article by Santwana Bhattacharya in Indian Express 25 March 2003. Read the article!
SciDev.Net's Regional Gateway for South and East Asia, presents news, feature articles and Opinion texts, including Research papers, on Science, Technology, and Development. Very useful service, sponsored by Nature and Science magazines, in association with the Third World Academy of Sciences. SciDev.Net is published with financial support of the UK Department for International Development, the Swedish International Development Cooperation Agency, and the International Development Research Centre in Ottawa, Canada.
Experiencedevelopment.org is a British web based information resource set up independently for students looking to enter the international development sector professionally. It was set up as a non-profit enterprise, funded by five university departments and an NGO eager to help students acquire up to date information. It now acts as a central British portal bringing together comprehensive information on the many different aspects of international development, providing up to date listings and links including Jobs, UK NGOs, Research Sources, Universities, Statistics, News and Events.
UNRISD ON-LINE is the web site of UNRISD (The United Nations Research Institute for Social Development), an autonomous UN agency established in 1963 which carries out research projects on the social dimensions of contemporary problems affecting development. These projects end up in papers presented on the site. Right now selected papers from the programme on "Democracy, Governance and Human Rights" are published, among them "Liberalism and Its Discontents: The Politics of Gender, Rights and Development in a Global Age", by Maxine Molyneux and Shahra Razavi.
---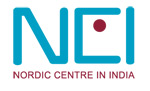 The Nordic Centre in India (NCI) was established in 2001 as a consortium of Nordic universities and research institutions. In November 2004, NCI got final clearance from the Indian Government to operate in India.
From 2010, the NCI secretariat is based at the Institute of Public Health and Clinical Nutrition/Unit of Public Health, University of Eastern Finland, Kuopio campus.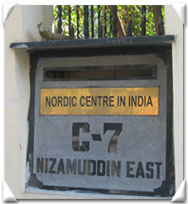 NCI runs educational courses for Nordic students in India at different universities in India (more information below), and has a flat with rooms available to rent in Delhi.
The consortium consists of 22 member universities in the Nordic countries (5 in Sweden, 3 in Norway, 4 in Denmark, 8 in Finland, 1 in Iceland, plus NIAS in Copenhagen). NCI aims at supporting collaboration on research and education between the Nordic countries and India.
More information on the Nordic Centre in India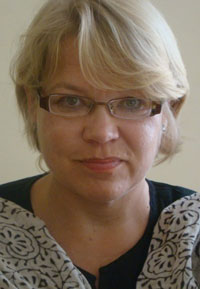 Dr. Mirja Juntunen has been the NCI Director on a 50 % basis since 2006. As Director she is responsible for the daily activities at the NCI, including the follow-up of ongoing programmes as well as to develop new projects according to the directives of the NCI board and general assembly. Journeys to India and within the Nordic countries constitute a regular part of this work.
Mirja is also a researcher/lecturer at the Division of South and Central Asian Studies, Department of Oriental Languages; Stockholm University. More information about Dr. Juntunen and her research.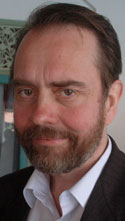 Since 2007, Jussi Kauhanen, Professor of Public Health, University of Kuopio, Finland, has been the Chairman of the NCI board. Prof. Kauhanen is also Director for the School of Public Health and Clinical Nutrition at his home university. He succeeded Dr. Neelambar Hatti, Lund University, who was the first chairman of NCI board.
The Nordic Centre in India is engaged in arranging four-weeks 7.5 ECTS summer courses for Nordic students in Hyderabad, Bangalore and Mumbai, and also full semester course in Hyderabad (organised by the Study India Programme at the University of Hyderabad). The courses are open to students from all Nordic universities and institutions of higher learning, but students from the NCI member institutions join the course at a much reduced cost compared to other participants.
During the Summer 2010, NCI organised four summer courses. Besides the 'Contemporary India' course again held in Hyderabad, a course titled 'Approaching the Environment' was held in Bangalore (at the Institute for Economic and Social Change, ISEC), and a course titled 'Demography, Gender and Reproductive Health' was held in Mumbai (at the International Institute for Population Sciences, IIPS). A multidisciplinary training programme titled 'Methods and Applications in Social Science Research' was held at ISEC in Bangalore. Each member university nominated candidates and reserves for each course. More information about the courses on NCI's website.

---

Nordic Institute for Asian Studies
The Nordic Institute of Asian Studies (NIAS) in Copenhagen now announces Nordic Post-doc Introductory Stipends for 2010. The stipends, first introduced in 2009, are meant for young researchers, preferably from the Nordic countries and especially from Nordic NIAS Council (NNC) member institutions, that recently completed their PhDs within the social sciences in an Asia related topic, and who are now looking for an opportunity to develop their post-doc projects at NIAS' inspiring working environment in Copenhagen. This year various activities at NIAS are being embraced and coordinated within a single overarching agenda under the research programme "Mapping the Mental Landscapes of Eurasia". It aims to go beyond studies of individual countries and culture to focus on the relations between agents, agencies, countries and cultures (more information).
The post-doc stipend offer includes a two-month stay at NIAS on a salary according to present Danish university standards. Certain conditions apply, including that recipients have to commit themselves, while at NIAS, to write an application for long term research funding (minimum 2 years). They are also expected to carry out their project research at NIAS. If they wish to continue an affiliation with their home institute, an arrangement will be negotiated so the candidate can divide his/her time between the relevant institutions.
Three stipend periods are vacant in 2010:
• First stipend is to start between 15-31 May and continue for 2 months. Deadline for applications is 30 April 2010.
• Next stipend is for 1 September–31 October. Deadline for applications is 2 August 2010.
• Final stipend is for 1 October–30 November. Deadline for applications is 1 September 2010.
Applications will be evaluated by the NIAS research staff in collaboration with representatives from the Nordic NIAS Council. More information.


AsiaPortal – Nordic Perspectives on Modern Asia, was established in 2007 as a gateway to information on modern Asia and a platform for Nordic researchers working on Asia. It is a collaborative venture between NIAS and the Nordic NIAS Council which includes 25 Nordic universities and research institutes. The AsiaPortal is maintained by NIAS Library & Information Centrein Copenhagen, Denmark. The AsiaPortal gives free (and membership based) access to a large amount of resources on Asia – searchable according to geographical areas and subjects. It features 'Nordic Perspectives' with an 'Event Calendar' that includes activities related to Asia in the Nordic region (and elsewhere) as well as searchable open access publications and presentation of Nordic researcher working on Asia. The AsiaPortal also provides a 'Newsroom', highlighting the latest news from Asia; 'Academic Resources' giveing access to numerous online resources on modern Asia, with full-text access to member institutions; an 'In Focus' section that introduces topical Asian issues with an in-depth analysis by a Nordic expert and includes extensive background information and related news. Go for the AsiaPortal.

The University of Copenhagen, Copenhagen Business School and Lund University share the ownership of the Nordic Instute for Asian Studies (NIAS) in Copenhagen. The official agreement between the three partners was signed at a reception at the Nordic Council of Ministers (NIAS' previous owner), in Copenhagen on Wednesday 6 October 2004, and the new ownership of NIAS has been effective since 1 January 2005. The Institute has a Nordic Board of directors but is is administratively integrated with the University of Copenhagen. More information on the Nordic Institute for Asian Studies.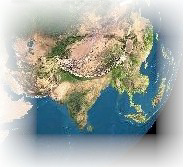 A joint Nordic research school on Asia was established in 2005 by the Nordic Institute for Asian Studies in Copenhagen (NIAS) in collaboration with Nordic partners. The so called "Asian Century Research School" is envisioned as a "network research school", based on the exchange of teachers, students, and other research resources at a Nordic level to facilitate a much-needed "critical mass", and ensuring a better education and training of future scholars in the Asian fields. Within the framework of the Asian Century Research School the intention is to facilitate creation of a number of research clusters, accommodating the different needs and interests in research and research training of Nordic scholars and students. The Gendering Asia Network and the South Asia Research Training (SARTrain) are examples of research clusters that are in the process of being organised. More information on the Asian Century Research School.
NIAS offers Guest Researcher Scholarships; Contact Scholarships for Nordic Graduate Students; and Øresund Scholarships (the last one reserved for researchers and students from Lund and Roskilde universities) through the so called NIAS SUPRA programme (Support Programme for Asian Studies). Applications for all scholarships are assessed three times per year. More information on SUPRA Nordic scholarships.
Asian Century Research School Network and NIAS SUPRA comes together. In 2007 NIAS merged two of its main initiatives: the Asian Century Research School Network (ACRSN) and the Support Programme for Asian Studies (SUPRA), with an ambition to create a Nordic student community within Asian studies. The merger will strengthen NIAS's focus on our activities towards MA and PhD students. This will help to create a stronger community between students in the Nordic region and expectantly this will be followed up by more mobility between the students in the region including more student visits to NIAS. http://www.asiancentury.nu is the official SUPRA+ACRSN homepage and it is continuously updated.

NIAS offers paid sabbatical leave for externally funded researchers. The Nordic Institute for Asian Studies, Copenhagen, Denmark, offers a chance for externally funded researchers, who should be scholars on contemporary Asia, to apply for a paid sabbatical leave to base themselves at NIAS in Copenhagen, where excellent research facilities are available. Please note that the scholarships are primarily designed for senior researchers and post-docs from member institutions of the so-called Nordic NIAS Council, who are invited to visit NIAS on a fully funded stay for periods of two or four weeks. More information.

In December 2006, an international evaluation team concluded that the Nordic Institute of Asian Studies in Copenhagen provides and communicates accomplished research on Asia. According to the evaluation, NIAS research is timely in addressing issues of great international concern. In addition, NIAS successfully supports students and scholars in the Nordic region and NIAS researchers act as expert advisors to Nordic governments and firms and as commentators and disseminators in the mass media as well. The fact that NIAS in reality puts very little effort to South Asia related research is mentioned only in passing – with a formulation that "in other institutions, some Asia-area specialists feel that their specific countries are not adequately emphasized by NIAS, forcing them to compensate by devoting resources to their own activities, such as the South Asian Network organized at Lund". Read the full evaluation report (as a pdf-file).
Nordbib, a Nordic funding programme for research libraries concerning development of access to scholarly and scientific information, has decided to support the Nordic Institute for Asian Studies (NIAS) in Copenhagen with DKK 560.000. The grant from Nordbib is given for a project titled NIAS LINC, that aims to develop a joint approach to Open Access and research communication within the Nordic NIAS Council member institutions. The project includes building a common Internet based communication platform (an extension to NNC's open AsiaPortal) and build on existing social networking and authentication web tools. The project will run during a two year period as a co-operation between NIAS and Nordic NIAS Council member institutions. During the project period NIAS will facilitate two workshops with the aim of discussing a joint NNC approach to Open Access and research communication. More information (as a pdf-file).