SWEDISH SOUTH ASIAN STUDIES NETWORK

---
School of Life Sciences, Skövde University:
Postal address: Institutionen för vård och natur, Högskolan i Skövde, Box 408, SE-541 28 Skövde, Sweden
Visiting address: Högskolevägen 1, Skövde
Web page, School of Life Sciences: http://www.his.se/english/university/Schools/life-sciences/
Web page, The Systems Biology Research Centre: http://www.his.se/english/research/system-biology/
Contact persons: Professor in Molecular Biology Abul Mandal, phone: +46 (0)500 44 86 08.
From 1 january 2011, Prof. Mandal is Chair of the university's System Biology Research Center


Associate Professor in Biomedicine Dennis Larsson, phone +46 (0)500 44 8512
The University of Skövde was established in 1977. Research is generally focused on developing advanced information technology systems and models, where the human being's qualifications and needs are important. It attracts a lot of international students, not the least from India, Bangladesh and Pakistan.

Within the School of Life Sciences, the Physiology, Pharmacology and Toxicology (P2T) Research Group is especially engaged in South Asia related collaboration projects. The main focus of the P2T group is to study factors and organs involved in coordinating and maintaining internal environment in cells, organs or entire organism in a stable and constant condition (homeostasis). To study biological processes in humans, animals and plants the ongoing projects include many advanced modern techniques directly related to physiology, pharmacology or toxicology. Research projects within pharmacology focuses mainly on characterizing the use of different substances and their medical and toxicological influence in humans in a multi-ethnic perspective. They also deal with characterization of pathological conditions at the level of cells and organ as well as the whole individual, aiming at the development of new methods for treatments. The P2T group also includes plant biotechnology projects where plants are used for production of biorisk-free pharmaceutical compounds in an environmental friendly system. Other plant projects involve generation of healthy food and feed suitable for growth in detrimental environments, or with improved tolerance to climate changes.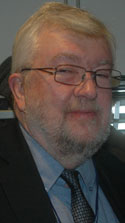 Dr. Kjell-Ove Holmström worked as Assistant Professor in Molecular Biology till October 2010. He has been equally strong involved in the department's South Asia related activities. He participated in the SASNET workshop on "The role of South Asia in the internationalisation of higher education in Sweden" held in Stockholm 28-29 November 2006, where he gave a presentation about the Skövde – Linköping collaboration with India, in the session about "The recruitment of South Asian students in hard sciences in Sweden" More information about the workshop.
Dr. Holmström has now left the university, and works instead for DM Corporation, part of the DMINFRA industrial group chaired by Dilip Mohite, based at Kolhapur, Maharashtra, India. DM Corporation was formerly known as Mohite & Mohite (Engineers and Contractors) Pvt. Ltd. He is a member of the Board of Directors, DM Foundation. The company plans to set up an academic campus focusing on Biotechnology in collaboration with Lund University. In connection with these plans, he came to Lund in December 2010 with a delegation from India. More information.


Furthermore, Dr Holmström is one of the co-founders of, and Chief Scientific Officer in Biotechnology, at the recently formed Swedish company Nordic BioPharma AB (NBP) based in Skövde. This company is testing molecules directly in human tissue by this circumventing most studies using experimental animals. Collaboration with the Icelandic ORF Genetics is already established, and NBP is also planned to interact in the DM–Lund University collaboration.
Collaboration with Bangladesh
Since 2008, the School of Life Sciences, Skövde University is involved in a Linnaeus Palme exchange programme with Rajshahi University in Bangladesh. Prof. Abul Mandal and his colleague Dennis Larsson, Associate Professor in Biomedicine, are jointly responsible for the exchange programme that was given initial support by the International Programme Office for Education and Training in May 2008. More information about the Linnaeus Palme programmes for this year.
Prof. Mandal and Dr. Larsson visited Rajshahi in the Fall 2008. The main purpose of this visit was to investigate and discuss possibilities for exchange of students and teachers between Rajshahi University and University of Skövde. They also investigated possibilities for research collaboration between these two institutions. The research fields are within Biomedicine, Bioinformatics, Ecology, Molecular Biology, Physiology, and Systematic Biology. At Rajshahi University they had several meetings with students, teachers and the governing administration (Vice Chancellor, Deans, Chairmen of the departments).
A preliminary Memorandum of Understanding (MoU) was also written between Rajshahi University and University of Skövde. This MoU concerns mainly the guidelines for exchange of students in the existing master's programs of these two partner universities.
A delegation of Rajshahi University then visited University of Skövde in May 2009. During this visit the MoU was finalized and signed by the two partner universities for taking it into action on Thursday 28 May. It was signed by the Vice Chancellor of Skövde University, Mr. Leif Larsson, and Prof. Ananda Kumar Saha, Dept. of Zoology, representing the University of Rajshahi. Prof. Md. Waheedul Islam, Director for the Institute of Biological Sciences, University of Rajshahi, also participated in the ceremony. SASNET was represented by its deputy director, Lars Eklund.
To further celebrate the occasion, a "Bengali Evening" was held with a cultural programme that included a Bharata Natyam performance by Ms. Shivapriya Bagchi from Kolkata, India (more information).
In May 2011, a delegation from Rajshahi University came to Skövde to plan for continued Linnaeus Palme exchange programme activities, involving student exchange besides teacher exchange. Prof. Ananda Kumar Saha was this time accompanied by Dr. Khalid Hossain from the Department of Biochemistry and Molecular Biology at University of Rajshahi. The visit to Skövde coincided with another visit by a delegation from Pune, India. See more about the May 2011 meeting below.


Collaboration with Indian universities
Pravara Institute of Medical Sciences, Loni:
Between 2004 and 2010 Skövde University was involved in collaboration with the Pravara Institute for Medical Sciences Deemed University in Loni, Maharashtra, India. This collaboration was being perceived through funding from Linnaeus Palme Scholarship Programme. It was initially managed by the School of Technology and Society, Skövde University, but later changed over to the School of Life Sciences.
The Center for Biotechnology at Pravara has offered a Masters Course in Medical Biotechnology which is unique course in India. This course was started with the participation of faculty from University of Skövde. With the support from the UoS, Pravara Institute of Medical Sciences developed a Molecular Biology Lab. In order to plan and develop this new course the Academic Council of the university was represented by the faculty from Sweden.
In order to create health care facilities at par with the international standards, nursing students and faculty were also provided with an opportunity to visit India and Sweden. During a period of three years 5 nursing students and one faculty visited PIMS and participated in the health care activities at the Primary Health Care, Mobile Clinics and College of Nursing.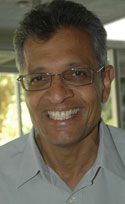 The collaboration has been based upon long-standing development assistance work carried out in Loni, 300 km east of Mumbai, by the Pravara Rural Education Society established in 1964 by Late Padmashri Dr. Vithalrao Vikhe Patil. His descendant, microbiologist Ashok Patil (photo to the right) has a family connection to Sweden and stays part of the year in Skara. Dr. Patil is Pro-Vice-Chancellor of the Pravara Institute for Medical Sciences Deemed University, and is also the first Indian to become a President of the International Association of agricultural Medicine and Rural Health (IAAMRH). He was the key figure behind the collaboration between Skövde and Loni. More information about Dr. Patil.
In March 2005 the Swedish Government decided on a new country strategy for India for the period 2005-2009. The strategy implied a new kind of co-operation between Sweden in India mainly focusing on technical assistance and building partnerships of mutual interests between Swedish and Indian actors. The focus areas were: Respect for democracy and human rights; Environmental protection that will benefit the poor; and Scientific cooperation in selected areas that will benefit the poor.
In light of the comparative advantage that Sweden has in Sexual and Reproductive Health & Rights, Children's Rights and HIV/AIDS, the Swedish International Development Cooperation Agency, Sida, therefore supported and allocated funds to a number of projects and partnerships involving Swedish universities.
One of these projects being funded by Sida was the existing collaboration between Pravara and the University of Skövde in the areas of biotechnology, biomedicine, molecular biology and genetic engineering; and with the Faculty of Health Sciences, University of Linköping, and the University Hospital in Linköping/County Council of Östergötland to promote health care. The partnership encompassed joint academic and clinical activities, student-faculty-staff exchange programme and collaborative research. The project was titled "Developing a multi-sectoral approach model to sustainable health and development through institutional collaboration between India and Sweden", and was given SEK 5 million as a Sida contribution for the period December 2005 – June 2009. The project was formally launced on 13 March 2006, when Maria Norrfalk, Director General of the Swedish Development Co-operation Agency visited the new partnership project run by Pravara Medical Trust and its Swedish partners. More information.
The project was completed in March 2010.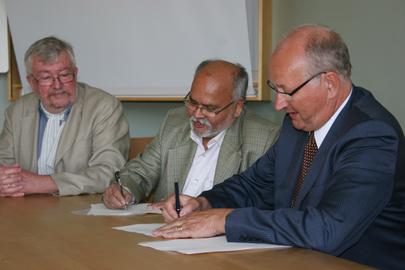 Vidya Prasarak Mandal College, Thane:
On 24 April 2009, a Memorandum of Understanding (MoU) was signed between the University of Skövde, and Vidya Prasarak Mandal College in Thane, India, on collaboration within the fields of Biomedicine, and Cell- and Molecular Biology. The MoU was signed by Leif Larsson, Rector of Skövde University, and two representatives from VPM, including Dr. Vijay Bedekar, chairman of the university board.
The agreement was discussed a few months earlier when Leif Larsson visited the Indian university along with Dr. Kjell-Ove Holmström and other teachers from the School of Life Sciences. It is a special agreement, since it provides a possibility not only for sending Indian students to Skövde, but also allows the University of Skövde to run courses at Thane. This means that the students can study the first two years of their programmes in Biomedicine, or Cell- and Molecular Biology, in Thane and then spend the final year in Skövde. It is also an ambition at a later stage to make it possible for Swedish students to go to Thane in a similar way.
During the first year of studies the students are registered at VPM, but the University of Skövde guarantees for the quality, and overlooks the examinations. Teachers from Skövde also spend some time in India. During the second year the students are registered at Skövde. The teaching is carried out via distance learning, with the assistance of some teachers in India. The courses are fully prepared by the University of Skövde.
Those students who pass the first two years will then be able to come to Skövde, and secure a BSc degree issued by University of Skövde, with a possibility to continue with Masters programmes.
The collaboration programme was initiated by Kjell-Ove Holmström, and it was launched from the Fall semester 2009.
Universities in Pune:
In 2010, collaboration was initiated with another two universities in the state of Maharashtra – University of Pune, and the D. Y. Patil Institute of Biotechnoloy and Bioinformatics in Pune. They are now involved in a Partner Driven Cooperation project, see below.
In May 2011, a delegation from the two Pune universities came to Skövde to plan for execution of the new partnership programme activities. Pune was represented by Dr. Neelu Nawani, Assistant Professor at D. Y. Patil Institute of Biotechnoloy and Bioinformatics; and Dr. Balu Kapadnis, Professor at the Dept. of Microbiology, University of Pune.
The visit to Skövde coincided with another visit by a delegation from Rajshahi University, Bangladesh.
See more about the May 2011 meeting below.


South Asia related research in the department
In June 2007, Prof. Abul Mandal received SEK 945 000 as a three-years grant (2007–09) for an application to the Joint Formas – Sida/SAREC programme for research on sustainable development in developing countries, for a project titled "Genetic modification and development of a new variety of rice (Oryza sativa), the staple food in Bangladesh, for effective prevention of people and their environment from arsenic contamination". The project is carried out in collaboration betweeen the University of Skövde and the University of Rajshahi in Bangladesh. More information on the project (only in Swedish).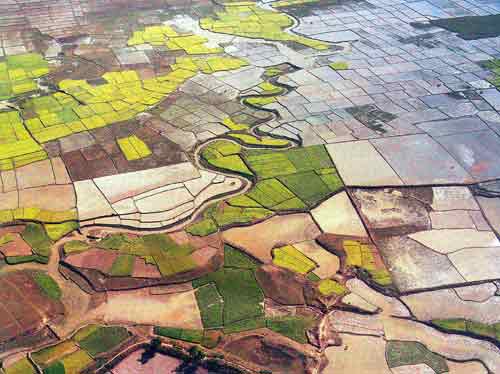 In August 2008, Prof. Mandal was awarded a SASNET planning grant for a similar research project titled "Development of new varieties of crops for avoiding loss of harvest caused by climatic instability in Bangladesh". The research plan proposed is very straightforward. The target genes transferred to rice plants in various combinations will be examined in field trials. The results obtained from these trials will be reported to the Government of Bangladesh for approval. Once approved by the Government, the new variety of rice will be then cultivated in the most affected regions. The project will be carried out in collaboration with Dr. Dan Lundh, also from the School of Life Sciences; and two researchers at the Institute of Biological Sciences, University of Rajshahi, namely Prof. Waheedul Islam and Prof. S.M Shahinul Islam.
More information about the 2008 SASNET planning grants.
Project abstract: The Molecular Biology and Bioinformatic research team at the University of Skövde in collaboration with the Swedish University of Agricultural Sciences in Uppsala has previously identified and cloned two novel early flowering genes (EFGs) of the model plant Arabidopsis thaliana. By using the knockout mutants (inactive EFGs) of A. thaliana the Swedish researchers have proven that flowering time in these mutant plants is delayed for 25-35 days. Now we propose to transfer these genes into some valuable crops that do not contain EFGs or their homologues. Results of database searching indicated that rice plant will be the most appropriate candidate for this purpose. Because rice genome contains a few EFG-homologues and it has a very high economic value. In addition, rice is consumed as a staple food in many countries of the world. In Bangladesh about 160 millions of people eat rice at least twice a day. Unfortunately, the natural calamities such as the flood and drought in some regions of this country result in significant loss of harvest (up to 100%) of boro- (spring) and monsoon rice every year. This leads to starving, poverty and death of thousands of people. We believe that development of new variety of locally cultivated rice will partly solve these problems. The farmers can harvest their paddy prior to flooding (monsoon rice) or drought (boro rice) without any significant loss. Furthermore, the EFGs can be used for developing early flowering plants and an increased number of harvests per year can be obtained.
In May 2010, Dr. Abul Mandal participated as an invited speaker to the SASNET/Lund University/KTH/Swallows joint seminar on Arsenic in Drinking Water, held at Lund University. More information.
Dr. Mandal gave a presentation entitled "Studies of genes involved in uptake and/or metabolism of arsenics in plants: A practical approach for protection of human from arsenic contamination". He spoke about developing new varieties of rice that may be possible to reduce the amount of arsenic taken up by the plants from the irrigation water commonly used for rice cultivation in Bangladesh. See his presentation.


Partner driven collaboration project on Urban Indian Development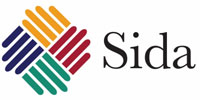 In July 2010, the Swedish International Development Cooperation Agency (Sida), through its program for Partner Driven Cooperation (Aktörssamverkan), announced a call for applications for grants to collaborative projects related to access to and use of research for the period 2010 – 2012. This program is not support to research but rather assisting partners in assessing and using research in policy formulation and innovation. Sida's initiative for Partner Driven Cooperation is aiming to support sustainable cooperation relationships, and concerns only a few selected countries, namely China, India, Indonesia, Vietnam, South Africa, Botswana and Namibia. More information.
In December 2010, decisions were made. A total number of 32 projects were selected, out of which nine refers to Indo-Swedish collaboration projects. Information about all India related projects given grants.
Professor Abul Mandal, Skövde University, is a recipient of one of these India related grants. He is given SEK 4.5 m for three years (2011-13) for a project entitled "Bioremediation of toxic metals and other pollutants for protecting human health and the ecosystem". The project deals with sanitation of poisonous metals with the help of a bacteria which Mandal and his team has succeeded to isolate.

The project will be implemented in collaboration with a team from Pune, India and the results will be published in the BIOS system (Biological Open Source) so that they are freely available to the research community.
The collaboration partners on the Indian side are Dr. Neelu Nawani, Assistant Professor at D. Y. Patil Institute of Biotechnoloy and Bioinformatics, Pune; and Dr. Balu Kapadnis, Professor at the Dept. of Microbiology, University of Pune.

Project abstract: The fundamental goals of this project are: (i) to nurture scientific exchanges between the partner institutions in India and Sweden for building up capacity for assessment and implementation of scientific results, (ii) to develop strategies for poverty reduction by preventing lethal diseases in human caused by the toxic pollutants disposed from the industries, (iii) to improve the living quality of the women of impoverished families in India, who are the major victims of these pollutants, and (iv) to protect the Indian environment, Maharashtra state in particular, from severe toxic pollution. Here we propose a sustainable and cost effective method for the degradation of toxic chemicals discharged as effluents from industries (see project description). This could protect hundreds of millions of people from suffering from lethal diseases and contribute to a sustainable socioeconomic development of the Indian society.

Meeting with Indian and Bangladeshi partners, May 2011
On Monday 16 May 2011, a fruitful meeting was organised at Skövde University to discuss the ongoing partnership programmes with both University of Rajshahi University, Bangladesh (a Linnaeus Palme programme), and the two Pune universities involved in the Sida funded Partnership programme.
Professor Abul Mandal, who coordinates both programmes, organised a joint meeting to discuss how to proceed with them.

The meetings were attended by the Vice Chancellor at Skövde University, Professor Sigbritt Karlsson. Ms. Sadia Sharmin (photo), Second Secretary at the Embassy of Bangladesh in Stockholm also participated, as well as SASNET's deputy director, Lars Eklund.
More information about the meeting.