SWEDISH SOUTH ASIAN STUDIES NETWORK

---
Department of Applied Environmental Science (ITM), Stockholm University
Postal address: Institutionen för tillämpad miljövetenskap (ITM), Stockholm University, 106 91 Stockholm, Sweden
Visiting address: Svante Arrhenius väg 8 C (Frescati)
Web page: http://www.itm.su.se/
Contact person: Associate Professor Örjan Gustafsson, phone:+ 46 (0)8 674 7317
ITM is multidisciplinary in its research and teaching, with a focus on society's impact on natural systems and processes. The research and teaching encompass the transport, fate and biological effects of environmental pollutants and trace substances, including the development and use of chemical, biological and physical methods as well as numerical models. ITM also provides external expert support to Swedish environmental authorities.
South Asia related research
Dr. Örjan Gustafsson is heading the Environmental process research group. The research in the group strives to increase the understanding of molecular- to global-scale processes affecting the dispersal and exposure of organic pollutants as well as the functioning of biogeochemical element cycles.
He has also been involved in the "Atmospheric Brown Cloud (ABC)" programme, dealing with the problem of air pollution in the Indo-Asia Pacific Region, and its impact on climate and the environment.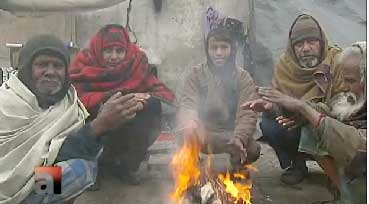 In collaboration with Prof. Henning Rodhe at the Dept. of Meteorology, Stockholm University and several other European, American and Asian researchers, he published an article in Science Magazine volume 323, January 2009. The article was titled "Brown Clouds over South Asia: Biomass or Fossil Fuel Combustion?". It deals with the haze and smog that is prevalent in urban areas of India under specific humidity conditions associated with winter monsoon period during which there is no rain to wash pollutants from the air. The brown clouds are created by a range of airborne particles and pollutants from combustion (e.g. woodfires, cars, and factories), biomass burning and industrial processes with incomplete burning. The scientists have now proved that most of it is actually caused by wodfire and biomass burning, and less can be attributed to fossil burning. More information on the Science article (in Swedish)
The article is based on an extensive report titled "Atmospheric Brown Clouds: Regional Assessment Report with Focus on Asia" that was presented in 2008 by the United Nations Environment Programme (UNEP), Regional Resource Center for Asia and the Pacific. The lead authors behind the report include Veerabhadran Ramanathan, University of California San Diego, USA; Henning Rodhe, Stockholm University, Sweden; Madhoolika Agrawal, Banaras Hindu University (BHU), Varanasi, India; Usha Kiran Chopra and A.K. Singh from the Indian Agriculture Research Institute, India; Lisa Emberson, Stockholm Environment Institute, UK; Syed Iqbal Hasnain, The Energy and Resources Institute (TERI), India; Mylvakanam Iyngararasan, United Nations Environment Programme; and Achuthan Jayaraman, National Atmospheric Research Laboratory, India. More information about the report.

Partner driven Swedish-Asian collaboration project on "Brown Air" in northern India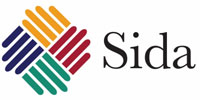 In July 2010, the Swedish International Development Cooperation Agency (Sida), through its program for Partner Driven Cooperation (Aktörssamverkan), announced a call for applications for grants to collaborative projects related to access to and use of research for the period 2010 – 2012. This program is not support to research but rather assisting partners in assessing and using research in policy formulation and innovation. Sida's initiative for Partner Driven Cooperation is aiming to support sustainable cooperation relationships, and concerns only a few selected countries, namely China, India, Indonesia, Vietnam, South Africa, Botswana and Namibia. More information.
In December 2010, decisions were made. A total number of 32 projects were selected, out of which nine refers to Indo-Swedish collaboration projects. Information about all India related projects given grants.
Professor Örjan Gustafsson is the main applicant for one of these India related grants. He and his colleagues behind the application are given SEK 4.2 m for three years (2010-12) for a project entitled "Climate and health-afflicting "Brown Air" in northern India: evaluation of sources, advise on mitigation options and advocacy for action".


Abstract: The Brown Air, resulting from inefficient combustion by traffic, woodfuel burning etc, blankets northern India in the winter and causes severe effects on both the regional climate and the air people breathe. The overarching aim is to contribute towards the reduction in emissions of key Brown Air components. This progress may be achieved by (i) producing scientifically robust and today missing information on the sources of the combustion particles in New Delhi air (ii) follow through with socio-economic evaluation of potential mitigation options, leading to (iii) advocacy and advice on policy strategies to reduce the brownish haze of N Indian air. The powerful quantitative information put forth by the unorthodox Indo-Swedish team of leading atmospheric scientists and experienced policy experts will leverage recent massive Indian initiatives to reduce air pollution.

The co-applicants on the Swedish side are Dr. August Andersson, also at ITM, and two colleagues at the Stockholm Environment Institute (SEI), Research Associate Fiona Lambe and Senior Research Fellow Francis X Johnson.
The collaboration partners on the Indian side are Dr. Tiwari Suresh, Indian Institute of Tropical Meteorology in Delhi, and Prof. Rajena Prasad, Indian Institute of Technology (IIT) Delhi .