SWEDISH SOUTH ASIAN STUDIES NETWORK

---
Collaboration between Karolinska Institutet Medical University, Stockholm, and Aga Khan University, Karachi, Pakistan
– by Prof Bo Lindblad, Department of Public Health Sciences/Division of International Health (IHCAR)
June 2005: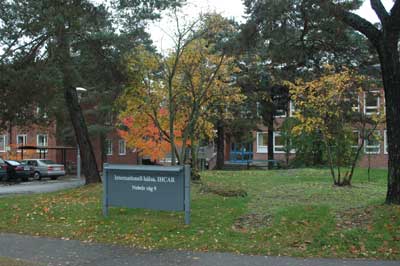 In the 1950's Professor Ulf Borell at Karolinska Institutet was consultant to the Pakistan Government in the establishment of a family planning programme and Professor Egon Diczfalusy supervised several Pakistani PhD students in human reproduction. In the 1960's I was personally initiated with Professor Shaukat Raza Khan and Professor Fehmida Jalil in a collaborative research and research training project at the Departments of Paediatrics and Social and Preventive Paediatrics, King Edward Medical College (KEMC) in Lahore.
The project was later supported by Sida/SAREC for 18 years and involved a "sandwich system" of research training. In the end it involved no ledd than five Swedish universities. All Pakistani PhDs trained are today working in Pakistan. Two of them are full professors in Preventive Paediatrics and were initially trained by Associate Profesor Barbro Carlsson, today officer at Sida/SAREC.
I later served as Professor and Chairman of Paediatrics at the international Aga Khan University in Karachi during the years 1992–98. Professor Olle Söder from KI's Pediatric Endocrinology Unit then organised workshops in research methodology, where several KI teachers took an active part. The president of AKU Dr Shamsh Kassim Lakha visited KI in 2001 and an MOU (Memorandum of Understanding) for research collaboration was signed by him and KI's Dean of Research Professor Jan Carlstedt Duke.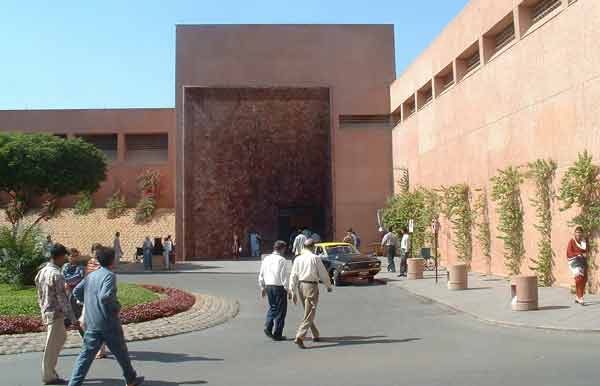 Six of the faculty members of AKU have today PhD from KI. Three of them are now full professors. Professor Olle Söder and Professor Andris Kreicbergs have supervised several of them. Associate Profesor Mats Persson from the Center for Molecular Medicine supervised the first PhD in AKU's own PhD program, Anita Yasmeen. She graduated at AKU in 2005. The programme has received grants from the Swedish Institute, Sida/SAREC, Vetenskapsrådet and AKU.
Professor Jan Ygge led a delegation to AKU in 2001 to intiate the Linnaeus-Palme exchange program. A reciprocal visit was made by the Dean of AKU, Professor Robert Maudley and an Instrument for exchange of medical students and teachers was signed by him and Professor Jan Carlstedt Duke later the same year. The program is still ongoing, led by Professor Jan Ygge and Professor Lindblad and supported by the Swedish Government through Internationella Programkontoret.
Present activities
PhD students from Pakistan, one from KEMC and two from AKU, are presently (June 2005) at IHCAR to visit their supervisors and initiate a research training. They all have Swedish Institute stipends.
Professor Göran Tomson at IHCAR has initiated collaboration with Professor Zulfiqar Bhutta (PhD KI 1997), who from AKU regularly visits his Alma Mater.
Andreas Mårtensson from the Infectious Diseases Unit has visited AKU and started collaboration with Associate Professor Asim Baig in malaria research.
Associate Profesor Mats Persson has agreed to supervise yet another PhD student from AKU.
The Linnaeus-Palme KI program between KI and AKU has been broadened to involve exchange in nursing. Barbro Gustafsson and Helen Conte have visited AKU in 2005 and reciprocal visits are planned for this year.
An official agreement of collaboration and exchange, supported by the Linnaeus-Palme program, has been ongoing since 2004 between the Department of Periodontology, Institute of Odontology, at KI and the private Altamash Institute of Odontology (AIO) in Karachi. Visits have been made by Professor Björn Klinge, Professor Jan Huggare and Docent Lars Frithiof, external Dean at AIO. One PhD student from AIO has this far been registered at KI. She has received support also from teachers at AKU.
The chairman of the Higher Education Committee of Pakistan (HEC), Professor Atta-ur-Rahman visted with the Pakistani Ambassador KI and Professor Jan Carlstedt Duke in 2005. He expressed the whish to send research students to KI on the expence of HEC for travel and subsistence. The need for bench fee from additional donors was put forward by KI. The Swedish Institute has now signed a contract to administer the Masters and later PhD students from HEC to Swedish universities. The deadline for the first applications for this program in Pakistan was 5th June 2005. More information on this programme.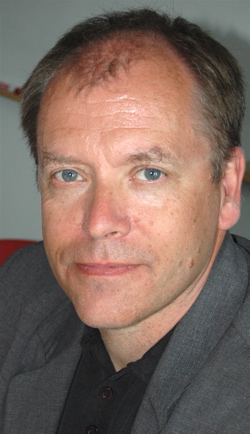 On Tuesday 21 June 2005 Karolinska Institutet Research and Training Committee, KIRT, decided to intensify and extend the already existing collaboration on research and research training with Pakistan, mainly through the Aga Khan University (AKU) in Karachi. A meeting was held at the Department of Public Health Sciences/Division of International Health (IHCAR), to discuss a suggestion by Professor Jan Carlstedt Duke, Dean of Research at KI, on increased collaboration with Pakistan. The meeting, led by the chairman of KIRT, Prof. Vinod Diwan, was attended by a large number of KI researchers already involved in such projects, and also by Lars Eklund from SASNET.
Details were discussed on how the project will be best pursued, based on the MoU signed in 2001 between KI and AKU. Prof. Olle Söder from KI's Pediatric Endocrinology Unit (photo to the right) was appointed scientific coordinator to develop the Pakistan project.
More information on the units/departments at Karolinska Institutet engaged in South Asia related research/education.

2007-2008:
The collaboration between Karolinska Institutet (KI) and Aga Khan University (AKU) in Karachi has been further strengthened. In January 2008, Karolinska Institutet Research and Training Committee (KIRT) has launched a new phase in this collaborative KIRT–Pakistan program, with a function at KI. The new aspects now put forward include a decision that KI should only support Pakistan's own PhD programme, and that a research committee will do the selection for candidates locally after an application procedure. Aga Khan University has put aside a substantial amount of money to cover their own applications within the collaboration program, in addition to the funding by Sida, Swedish Institute and WHO. The official counterpart at AKU is Mrs Zahra Hasan, a young PhD and microbiologist, TB basic science researcher who collaborates with counterparts at KI.
On April 17 2008 the official launch of the program has taken place at KI, in the presence of the Dean of AKU Prof. Mohammad Khursid, together with 25 doctors and scientists involved in research or research teaching in Pakistan.
So far, KI hosts four PhD students and two postdocs from AKU, three PhD students from the Health Service Academy of Islamabad (head Prof. Shakila Zaman, previous PhD in Immunology from Sweden) and three PhD students from the Altamash College of Dentistry in Karachi. A young committee has been formed at KI of 4 scientists, headed by the malaria scientist Dr Andreas Mårtensson; they are coordinating the collaboration at KI, at present supported by Prof Em Bo Lindblad at the International Health Unit, Dept of Public Health, KI. Finally, AKU's international expansion with own universities in Tazjikistan, Afghanistan and East Africa (with a main university in Arusha, Tanzania) is seen to be of special interest to KI as well since it increases possibilities for more collaborative projects. More information (as a pdf-file).