SWEDISH SOUTH ASIAN STUDIES NETWORK

---
Department of Earth and Ecosystem Sciences, Lund University
Postal address: Department of Earth and Ecosystem Sciences, Sölvegatan 12, SE-223 62 Lund, Sweden
Visiting address: Geocentrum II
Web page: http://www.geko.lu.se/
The new Department of Earth and Ecosystem Sciences was formed on January 1, 2010, by merging the Department of Geology and the Department of Physical Geography & Ecosystems Analysis. It consists of two administrative sections, the Division of Geology and the Division of Physical Geography & Ecosystems Analysis. In addition, the department also hosts the GIS Centre, a centre for the analysis of geospatial data.

Division of Geology
Web page: http://www.geol.lu.se/eindex.htm
A large number of Indian students, PhD candidates, post-docs and academic staff came to Lund University during the academic year 2009-10, as scholarship holders through the Erasmus Mundus External Cooperation Window mobility programme Lot 15, coordinated by Lund University. This programme was announced in 2008, and out of a total mobility of 320 persons, 53 Indian students, researchers and academic staff were selected to come specically to Lund University.
More information about the EMECW programme lot 15 (from 2009 renamed to be one out of four programmes under the mobility lot 13).
One Indian researcher was selected by the EMECW lot 15 consortium to stay for 10 months at the Dept. of Geology, Lund University, doing post-doc research. Dr. Preetam Choudhary comes from the Indian Institute of Technology (IIT) Roorkee. She has been connected to Sweden before, spending one year as a PhD candidate at the Department of Geology and Geochemistry, Stockholm University, engaged in a research project on environmental changes and affects in the Kumaun Lakes, India. The project was initiated by a SASNET planning grant in 2004.
Then she worked under the joint supervision of Dr. Joyanto Routh, Stockholm University, and Prof. Govind J. Chakrapani, Dept. of Earth Sciences, IIT Roorkee. In August 2008, she defended her doctoral dissertation back at IIT Roorkee. The thesis was entitled "Characterisation of organic matter in sediments of Kumaun Himalayas".

Division of Physical Geography and Ecosystem Analysis (ENES)
Web page: http://www.nateko.lu.se/ENES/
Contact person: Associate Professor Jonas Åkerman, phone: +46 (0)46 222 06 62

Dr. Jonas Åkerman has a wide and long international experience. These assignments include being technical adviser within the Ministries of Agriculture in India, Lesotho and Zambia, and being project manager within UN, Sida/SAREC & SADC financed projects give me a wide background on practical applied development issues from the field and from the management side of sustainable development issues. His specific interests include the role of smallholder and subsistence farmers as main actors in a sustainable rural development process, environmentally sound and sustainable land use, environmental impact assessment, training and extension issues etc.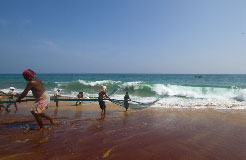 ENES offers a wide range of courses and programmes on Bachelors and Masters levels. Students develop skills in working with advanced technical information and complex issues within the area of environmental and climate change. More information.
The Division has established contact with universities in Sri Lanka, to which students in the Bachelors programme go for field studies every year. Hitherto, the collaboration has focused on Kelaniya University outside Colombo, with which GIS Centre has had a formal collaboration since several years (see more below), but recently ENES has established contacts with the Faculty of Agriculture at Ruhuna University in Matara.


During the period 27 February – 11 March 2011, the latest group of ENES students went to Sri Lanka. They were supervised by Jonas Åkerman and Ann Åkerman, Researcher at LUCSUS (Lund University Centre for Sustainability Studies). Read a field study report by one of the students, Mr. Martin Thysell.


Lund University GIS Centre
Web page: http://www.giscentrum.lu.se/english/index.htm
Contact person: Associate Professor Petter Pilesjö, Director of Lund University GIS Centre,
phone: +46 (0)46 222 96 54

Dr. Petter Pilesjö is a physical geographer concentrating mainly on GIS education, implementation and spatial modelling. He has over 20 years of teaching and research experience, at national and international level.
From 1 January 2010, Dr. Pilesjö is also working as deputy director on a 20 % basis for Lund University's Centre for Middle Eastern Studies (CMES).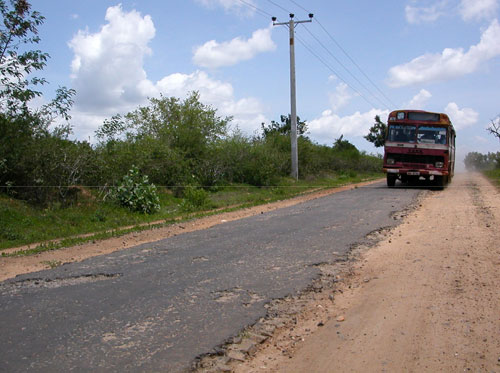 For several years Petter Pilesjö has participated in a research project on "Regional Development in an Open Economy. A Comparative Study of Hambantota and Gampaha Districts, Sri Lanka", involving the Faculty of Social Science at the University of Kelaniya in Sri Lanka.
This project was initiated by the late Associate Professor Anders Närman at the Dept. of Human and Economic Geography, School of Business, Economics and Law, Göteborg University, and has later on been coordinated by the researcher Jonas Lindberg at the same department in Göteborg.
It was funded by Sida/SAREC for the period 2007–09. The ambition has been to continue the research about GIS introduction in Sri Lanka, from the Lund University GIS Centre.
More information about the project.
As part of this effort the Centre for Geographical Information Systems in 2005 started a Linnaeus-Palme International Exchange Programme with the University of Kelaniya in Sri Lanka. The project received continued funding for the period 2010-11. More information about the South Asia related Linnaeus Palme projects for 2010-11.


Dr. Ulrik Mårtensson, Lecturer at the Dept. of Physical Geography and Ecosystems Analysis,has been involved from the beginning in planning for the exchange programme.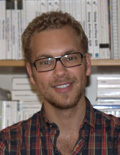 PhD Candidate Anders Ahlström is involved in the Sri Lanka research project, under Petter Pilesjö's supervision. Anders' role has been to study the linkages between proximity to cities and market places, indicators of poverty, and use of land. By using GIS, a model of accessibility in the form of travelling times to market places and cities has been developed. This model has then been parametrized with information received from interviews with the local population. Lund University's Centre for Geographical Information Systems has developed a special programme to calculate parameters from interview data. A new method combining data traditionally used in social sciences, with methods commonly used in natural sciences.
The results show a strong correlation between the estimated accessibility and the use of land, including cultivation of crops. There is also a correlation between accessibility and the indicators of poverty.
Anders Ahlström wrote on this theme in his Masters thesis, that was published in 2008. The thesis, based on field work funded by a Minor Field Studies grant, was entitled "Accessibility, Poverty and Land Cover in Hambantota District, Sri Lanka. Incorporating local knowledge into a GIS based accessibility model". Read the full text thesis.