SWEDISH SOUTH ASIAN STUDIES NETWORK

---
Newsletter 58:
23 January 2006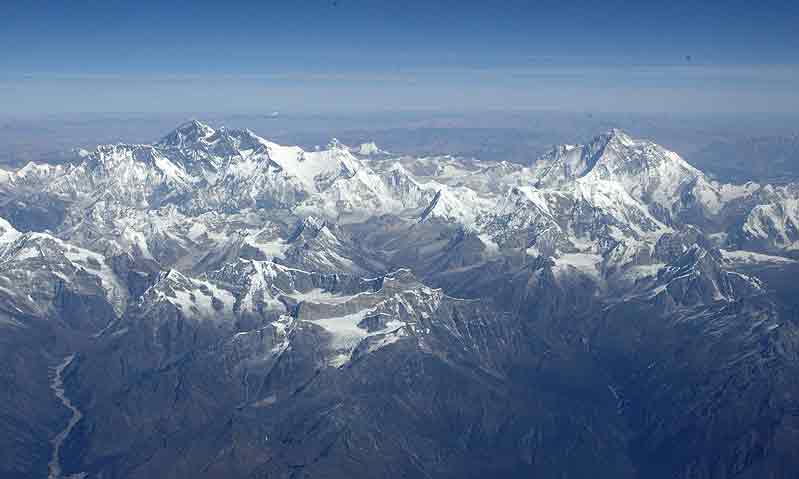 • Contact journey to four South Asian countries concluded
SASNET's director, Professor Staffan Lindberg, and the deputy director/webmaster Lars Eklund have now completed their month-long contact tour to East and North-East India (Kolkata, Bhubaneshwar, Patna, Siliguri, Guwahati and Shillong); Bangladesh (Dhaka, Savar, Chittagong, Rajshahi and Sylhet); Bhutan (Phuntsholing, Thimphu and Paro); and Nepal (Kathmandu). They visited a large number of universities and research institutions in the region and had fruitful meetings with vice-chancellors, researchers, teachers and students everywhere. The aim of the journey has been to spread information about SASNET and higher institutions of learning in Sweden, and at the same time promote researcher cooperation and student exchange. Full reports will soon appear on SASNET's web site. Go for the contact journey report.
• SASNET lecture on health professionals and sex ratio in India
Professor Tulsi Patel from the Department of Sociology, Delhi School of Economics, University of Delhi, holds a SASNET lecture at Lund University on Tuesday 31 January 2005, 13.15-15.00. She will lecture on "Health Professionals, New Reproductive Technologies and Sex ratio in India". Professor Patel is a well-known scholar doing research on gender, population and sustainable development in India, including the issues of female foeticide and missing girls. She is currently holding the India Studies Chair at the South Asia Institute/Dept. of Anthropology at Heidelberg University, Germany. The open lecture is arranged by SASNET in collaboration with the Centre for East and South-East Asian Studies (ACE) at Lund University. Venue: Conference room, ACE, Scheelevägen 15 D, Lund (Ideon, Alfa 1 building). More information (as a pdf-file)
• SASNET board meeting on 14 February


SASNET's board will have its first 2006 meeting in Lund on Tuesday 14 February 2006. The main issue will be to plan for the activities of the network during the period 2006–2008. On the same day SASNET's planning grants reference group will meet in the morning, and decide upon the 19 applications that were received for the second round of SASNET planning grants 2005. Total amount applied for is 1.61 Million SEK, whereas the amount available to distribute is approximately 475.000 SEK. More information.
• Applications for the next round of SASNET planning grants are now invited. Closing date for applications is 15 June 2006. More information.
• Doctoral dissertation on archaeological finds in southern Sri Lanka


Raj Somadeva, Section for African and Comparative Archaeology at the Dept. of Archaeology and Ancient History, Uppsala University, will defend his doctoral thesis on "Urban Origins in Southern Sri Lanka" on Wednesday 25 January 2006, 10.00. The study focuses upon the development of urbanisation in southern Sri Lanka during the proto, early and late historical periods c. 900 BC onwards, and confirms the Dipavamsa and Mahavamsa historical chronicles compiled c.400-500 A.D in showing that the southern semi-arid zones of Sri Lanka have maintained a distinct socio-political character throughout Sri Lankan history. Faculty opponent will be Dr Sunil Gupta, Director for the Indian Ocean Research Centre in New Delhi, India. Venue: Geijersalen, Hus 6, Engelska Parken, Thunbergsvägen 6, Uppsala. More information with abstract.
• Åsa Hole defended thesis on Gujarati Hindu Women in the Diaspora
Åsa Hole from the Dept. of Cultural Anthropology and Ethnology, Uppsala University, defended her doctoral dissertation on "Neither Here – Nor There. An Anthropological Study of Gujarati Hindu Women in the Diaspora" on Thursday 15 December 2005. Hole focuses mainly on the aspects of identity that are found in gender discourse (women's roles) and the diaspora discourse among Gujarati Hindu women in Coventry, Britain, and Mariestad, Sweden. Faculty opponent was Dr. Frank Korom from Boston University, USA. Venue: Geijersalen, Engelska Parken, House 6, Uppsala. More information with abstract.
• Doctoral dissertation on Indigenous People's Development in Kerala
Darley Jose Kjosavik from the Department of International Environment and Development Studies, Norwegian University of Life Sciences defended her PhD thesis titled "In the Intersection of Class and Indigeneity: The political Economy of Indigenous People's Development in Kerala, India", on Saturday 3 December 2005. Kjosavik originally comes from Kerala, and her resarch focuses on property rights dynamics and the effects of decentralised and neoliberal development for indigenous communities in highland Kerala. Besides the thesis she has also written a couple of publications together with Dr. N. Shanmugaratnam at the same department, papers that will be published during 2006. Read abstract of Kjosavik's thesis (as a pdf-file).
• Report from the Second South Asia Sociology Workshop (SAW II) in Surajkund
The Second South Asia Sociology Workshop (SAW II) took place in Surajkund, India, 22–23 December 2005. It was the second meeting of South Asian sociologists within a year made possible through a Planning Grant from SASNET, and it was organised by the Indian Sociological Society through Prof. Ravinder Kaur and Prof. Partha Mukherji. SASNET's Director, Prof. Staffan Lindberg, was present in the workshop along with sociologists from Bangladesh, Bhutan, India, Nepal,
Pakistan and Sri Lanka. Read Staffan's report from SAW II.
• AHRB Centre for Asian and African Literatures closed down


After five years of activities the AHRB Centre for Asian and African Literatures, located at the School of Oriental and African Studies (SOAS), University of London, UK, finally closes down on 20 January 2006. The Centre has had a wide and sustained impact on comparative literature/culture studies in the UK and beyond, achieved through the interactions of over 600 scholars (including a large number of PhD students) in the research meetings of the Centre's projects, the support of 37 PhD students on fieldwork grants, and through publications. SOAS will keep the Centre website alive as an archive open to the public. Go for the Centre for Asian and African Literatures web site. It is also possible to see details of all publications that have arisen from the Centre's eight research projects at the following link. Go for the list of research projects (as a Word document).

• Call for papers to The 19th European Conference on Modern South Asian Studies
The First Call for Papers has now been published for the 19th European Conference on Modern South Asian Studies (ECMSAS) to be held 27–30 June 2006 in Leiden, the Netherlands. Go for the First Call (as a pdf-file). A list of the 47 panels approved for the conference is also available. Deadline for sending abstracts is 1 March 2006, and a limited number of travel grants will be available for paper presenters and/or panel organizers from developing countries. The conference will be held in Leiden University's Lipsius Building at Cleveringaplaats 1. More information on the conference web site.
• Database on European Studies on India now published
A database on European Studies on India in the humanities and the social sciences called ESIND – the European Studies on India Database has been developed by the Research Centre Vergelijkende Cultuurwetenschap, Ghent University, Belgium. ESIND currently includes data of nearly 1200 scholars within the 25 countries of the European Union that are engaged in research on India. It offers an invaluable source to facilitate collaboration and the creation of networks among European institutions, scholars and students of India. The database, updated once every month, is freely accessible to all on the Research Centre's website. Any inquiries, comments and changes should be sent to Raf Gelders.
Go for the ESIND database.
• India and Sweden signed an agreement on cooperation in science and technology
In December 2005 India and Sweden signed an agreement on cooperation in science and technology, which seeks to give a major thrust to promote joint research in frontier areas such as information technology, and biotechnology, as also environment-related technologies. A memorandum of understanding was signed by Science and Technology Minister Kapil Sibal, and his Swedish counterpart, Leif Pagrotsky, in Stockholm. The pact provides for facilitating industrial research and development and promoting academic exchanges. More information.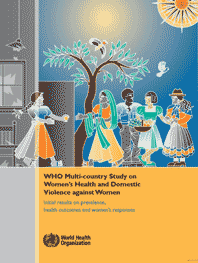 • WHO published a report on Violence Against Women
The World Health Organisation WHO published a report on Violence Against Women on Monday 23 November 2005. The report, titled "Multi-country Study on Women's Health and Domestic Violence against Women. Initial results on prevalence, health outcomes and women's responses" presents initial results based on interviews with 24 000 women in 19 countries around the Globe by carefully trained interviewers. The study was implemented by WHO, in collaboration with the London School of Hygiene and Tropical Medicine (LSHTM), PATH, USA, research institutions and women's organizations in the participating countries. The Swedish Development Cooperation Agency, Sida, has supported the project from the beginning, and Prof. Lars-Åke Persson, International Maternal and Child Health (IMCH), Department of Women's and Children's Health, Uppsala University, has been responsible for the research work made in Bangladesh. More information with links to the full report.
• Nordic Centre in India presents new web page
Since the office of NCI, the Nordic Centre in India consortium, moved from Oslo to Uppsala in 2005 a new web page has now been estaslished, giving full details about the courses arranged by NCI, its flat in New Delhi, etc. Go for the new NCI web page.
• Millsaps College in Mississippi looking for a sociologist specializing in the study of South Asia
The Department of Sociology & Anthropology at Millsaps College, Jackson, Mississippi, USA, seeks to hire a sociologist specializing in the study of South Asia and/or the South Asian diaspora for a one-year appointment, as a visiting assistant professor. The person in this position will be expected to contribute to a department that is already committed to a strong global focus. The department includes a sociologist with research interests in China, and a scholar with a specialty in South Asia and/or South Asians in the U.S. will help to augment the department's existing focus on the sociology of Asia and Asians in America. The department, at a selective liberal arts college with a strong commitment to undergraduate teaching, hopes that the person hired in this position will contribute significantly to the ultimate goal of establishing an interdisciplinary program in South Asian Studies. More information (as a pdf-file)
• Canadian scholarships offered for research on alternative transport fuels in India
Applications are invited for two doctoral research scholarships, available from May 2006, one at McGill University in Canada, and the other at The University of British Columbia, for policy-focused research related to alternative transport fuels in India. The doctoral research will be conducted as part of a research programme focused on compressed natural gas as a transport fuel in India. The research programme is funded by the Social Sciences and Humanities Research Council of Canada, and is led by Dr. Madhav G. Badami, School of Urban Planning and McGill School of Environment, McGill University, Dr. Milind Kandlikar, Institute of Asian Research and Liu Institute for Global Issues, University of British Columbia (UBC), and Dr. Geetam Tiwari, Transportation Research and Injury Prevention Programme, Indian Institute of Technology, Delhi. Deadline for applications is 15 February 2006. More information.
• Time to apply for the Masters programme in Asian Studies in Lund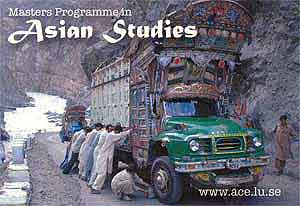 A 60 credits (three semesters) Masters Programme ("Magisterutbildning med bredd") in Asian Studies has been successfully run at Lund University since the Fall 2003. It focuses on the rapid development of Asian societies over the last decades, and looks specifically at major contemporary issues confronting the region, its governments and its peoples. The programme is multi-disciplinary and addresses a broad range of topics such as economic development, social change, the dynamic tension between tradition and transformation, and the problems of migration and urbanisation, among others, both from chronological and thematic perspectives. The programme is divided into two tracks, one for East and South East Asian studies, and one for South Asian studies, and is administered by the Centre for East and South-East Asian Studies (ACE) at Lund University. The first group completed their programme in December 2004. Last date for application for the 2006-2008 session is January 29, 2006. More information.
• NCI offers full semester program for Nordic students in Hyderabad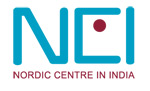 The Nordic Centre in India again organises a full semester program for Nordic students at the University of Hyderabad in the Fall 2006. The Nordic Centre has made an arrangement with the University of Hyderabad and its Study India Program (SIP) to allow 15 Nordic students to be admitted there, and to take courses on various social science and humanities subjects. In most cases these should count towards degrees accepted at home. The Hyderabad semester last from third week of July to first week of December and from first week of January to first week of May. Students who are applying for the coming semester (i.e. autumn 2006), are advised to arrive in Hyderabad about July 15. Application deadline is 15 March 2006. More information.
• NCI summer course on 'Contemporary India' in Hyderabad
For the fourth time the course 'Contemporary India' will be held in the Summer 2006 at the University of Hyderabad, in collaboration with the Nordic Centre in India. The course, running 4–29 July 2006, is tailor-made for Nordic students and introduces issues of politics, culture and economy. It consists of the following five parts: • Introductory course: The diversity of India: • The political system and questions of identity: • Globalisation and the economy focusing on the city of Hyderabad: • Development, environment and human rights: and • Indian literature and cinema. The students coming from most Nordic countries (and universities that are members of the Nordic Centre in India) are given board and lodging in an excellent guest house. Application deadline: 1 March 2006. More information.
• Tamil Summer School in Pondicherry
The Faculty of Linguistics of Pondicherry Institute of Linguistics and Culture (PILC) invites for a Tamil Summer School 10 July–19 August 2005. The Tamil Summer School is an intensive six-week course in spoken Tamil. It was initiated in 1998 by the Department of Social Sciences, French Institute, Pondicherry to offer training to language researchers in Humanities and Social sciences. PILC has been organising this course since 2004. The TSS focuses on Spoken Tamil rather than on the classical and written forms being taught in European Universities. Two levels of spoken Tamil courses are offered: Basic and Intermediate. Enrolment starts on 1 March 2006 and registration will be closed on the 28 April 2006. More information (as a pdf-file).
• 10th Summer Program in Punjab Studies in Chandigarh
The 10th Summer Program in Punjab Studies will be held at Chandigarh, India, 2 July – 12 August 2006. The program, open to both graduate and undergraduate students, provides six weeks of instruction in Punjab Studies. The work includes the learning of Punjabi (50 hours), and history and culture of the region (90 hours). The goal of the program is to impart substantial academic information about the history and culture of the region and provide an environment for discussion and exploration. Application deadline is 3 March 2006, and the selection process will be completed by 20 March. More information.
• Nordic workshop on "War and Peace in Sri Lanka in Uppsala
A Nordic workshop on "War and Peace in Sri Lanka" will be held in Uppsala, 26–27 January 2006. The workshop is organised by the Dept. of Peace and Conflict Research, Uppsala University, and is open for for scholars in the Nordic research environments. The aim is to bring together scholars working on issues related to the violent and longstanding conflict in Sri Lanka. For more information contact Dr. Kristine Höglund.
• New Delhi conference on groundwater for sustainable development
An International conference on "Groundwater for sustainable development. Problems, Perspectives and Challenges" is held in New Delhi, India, 1–4 February 2006. The so-called IGC 2006 conference is organised by the Indian National Geophysical Research Institute, Hyderabad; the School of Environmental Sciences, Jawaharlal Nehru University, New Delhi; Indian Institute of Technology-Delhi; and the International Groundwater Arsenic Research Group at the Royal Institute of Technology (KTH), Sweden. The goal of the conference is to provide a platform bringing together earth scientists, professionals from chemical and engineering science disciplines, public health professionals and social scientists involved with the sustainable development of groundwater resources. More information.
• International Education Meet (IEM) 2006 to be held in Kochi, Kerala
The International Education Meet (IEM) 2006, a platform to reposition the Higher Education sector of the Indian state of Kerala, is taking place 4–7 February 2006. It will be attended by reputed academic institutions, universities, educationalists and experts from around the globe. The main core theme to be discussed during the four-day conference is Excellence in Higher Education for Social Justice and Economic Development. IEM 2006 will also act as a common meeting place for institutions and individuals involved in higher education drawn from India as well as abroad. The meet will help the domestic institutions to establish global networks and alliances with international players and provide an opportunity to show case Kerala as an International destination for higher education. Venue: International Convention Centre, Le Meridien, Kochi, Kerala.
• Two-day workshop on trade and environmental justice at Lund University
The Human Ecology Division at Lund University arranges an International two-day workshop on the topic of "Trade and Environmental Justice", 15–16 February 2006. The objective is to discuss and compare different non-monetary measures of commodity flows, such as ecological footprints, eMergy, material flow analysis, and exchange of embodied labor, in relation to overarching issues of political ecology, ecologically "unequal" exchange, ecological distribution conflicts, and environmental load displacement. Scandinavian as well as international researchers will discuss different aspects of Trade and Environmental justice. Among invited participants are Joan Martinez Alier, Roldan Muradian and Simron Jit Singh Simron Jit Singh, University of Vienna, Austria (who defended his dissertation on "In the Sea of Influence: A World System Perspective of the Nicobar Islands" at Lund University in December 2003). Researchers, PhD students, undergraduate students and other interested are welcome to participate. Venue: LUCSUS (Lund University Centre for Sustainability Studies), Lund, Geocentrum 1, Sölvegatan 10, 1st floor, Room "Världen". More information.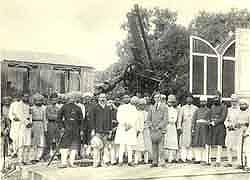 • 21st Annual South Asia Conference at the University of California
The 21st Annual South Asia Conference at the University of California, Berkeley, is arranged 17–18 February 2006. The conference is organised by the university's Center for South Asian Studies and will include panels on contemporary or historical topics in fields such as anthropology, political science, history, economics, and development studies, literature and language, history of art and architecture, geography, environmental management and health, film and communications, and religious and cultural studies.
• New Delhi conference on Gandhi and the freedom movement
A conference on "Rethinking the National Legacy: Gandhi and the Freedom Movement" is held in New Delhi 20–21 February 2006. It is organised by the Centre for Gandhian Studies at Jamia Millia Islamia University, New Delhi. The aim of the conference is to examine Mahatma Gandhi's role and leadership of the national movement – in particular, how he responded to the marginalised in and since the late 1920's; and the legacy of Gandhi and what this means for contemporary politics in India. More information.
• Wounded history and social healing theme for New Delhi conference
A conference on "Wounded History and Social Healing: The South Asian Experience" is held in New Delhi 23–25 February 2006. The conference is jointly organised by the Developing Countries Research Centre at the University of Delhi, and Vidyajyoti College of Theology. It is a follow-up event of a two day seminar titled "Wounded History: Religion, Conflict, Psyche and Social Healing" held in March 2004. Papers for the Conference should focus on explanations of conflict situations in South Asia and analysis of their social, philosophical, psychological impacts in the context of their being hindrances in the path of peaceful coexistence; peace initiatives, movements, organizations, or philosophies, cultural heritages, knowledge systems, and popular practices having potentials to help bring about peace and reconciliation. Venue: Convention Hall, University of Delhi, Delhi.
• Copenhagen conference on power, politics and change in weak states
A conference on Power, Politics and Change in Weak States is held in Copenhagen, 1–2 March 2006. It is hosted by Danida and the GEPPA research network (a research network for governance, economic policy and public administration at the Danish Institute for International Studies, DIIS). The two-day conference provides an opportunity of interchange between practitioners and researchers in the development community on experiences and lessons learnt regarding power realities in weak states, and how development practitioners can make use of knowledge about power, politics and change processes in their daily work. It builds on previous events discussing outside assistance to fragile states, notably the London conference held in January 2005. Venue for the conference: Schaeffergaarden, Jægersborg Allé 166, Gentofte, Denmark. More information (as a pdf-file)
• Calcutta University conference on environment, livelihood and development in South Asia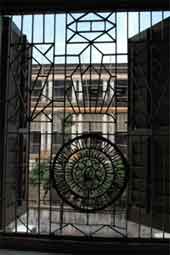 An International, interdisciplinary seminar on "Environment, Livelihood and Development in South Asia: Historical Probing in a comparative framework" will be held at Calcutta University, Kolkata, India, 6–8 March 2006. The seminar is organised as a part of the Post-centenary Golden Jubilee Celebration (150 years) of the University of Calcutta (along with the universities of Madras and Mumbai) beginning from January 2006 onwards, as it has been decided to hold several academic programmes in the University throughout the whole year of 2006-07. Scholars from many countries have been invited to participate and present papers in the seminar. Among them are the Swedish researchers Gunnel Cederlöf, Maria Ågren, Mirja Juntunen, Beppe Karlsson, Hans Blomkvist and Emil Uddhammar, all from Uppsala University that is involved in a formal collaboration project with Calcutta University. More information (as a pdf-file)
• Cambridge workshop on peace, security and sustainability
A workshop on "Peace, Security and Sustainability: Exploring Ethics in Development" is held in Cambridge, UK, 27–28 March 2006. It aims to bring together discussions on issues related to conflict and development and conflict and human security issues on the one hand, the potential role of environmental resources in triggering or exacerbating conflicts on the other hand. The workshop is a collaborative effort of the Development Studies Association (DSA) in Cambridge, the Capability and Sustainability Centre at the St Edmond's College, and the Centre for Environmental Strategy at the University of Surrey. Venue: St Edmund's College, Cambridge.
• Varanasi seminar on good governance and peaceful civil society
The Gandhian Institute of Studies in Varanasi, India, is organizing a two-day seminar on "Good Governance and Development Towards Building A Peaceful Civil Society" towards the end of March, 2006. It will have sub-themes of (i) Re-Engineering of Civil Society and Role of State, (ii) Development and Social Peace: Problems and Prospects, (iii) Good Governance: Strategy and Initiative for Development and Social Peace, (iv) Political and Social Movements Towards Building Civil Society, and (v) Networking and Cooperation among Development Partners for Peace. More information from the Director of the Gandian Institute, Dr. Dipak Malik.
• Lund conference on education and learning for sustainable development
Föreningen Vetenskap för Hållbar Utveckling, VHU (Association of Swedish Researchers for Sustainable Development) holds a conference at Lund University, 30–31 March 2006. The conference focuses on "Education and Learning for Sustainable Development", and is jointly organised by VHU, Region Skåne, the Swedish Council for Sustainable Development (Hållbarhetsrådet) and the three universities and university colleges of Lund, Malmö and Kristianstad. It is open for researchers, teachers and decision makers within the universities, but also for people working with sustainable development in the public and private sectors, and NGO's. In order to participate please register to Mikael Backman before 15 February 2006. More information (in Swedish only).
• Professor Zoya Hasan holds the 2006 BASAS Nirman Foundation lecture


The British Association for South Asian Studies, BASAS, holds its Annual Conference 2006 at Birkbeck College, University of London, UK, on 19–21 April 2006. 14 panels have been selected, reflecting a diversity of disciplinary approaches and themes. Scholars, commentators and experts on South Asia are invited to submit papers. The Annual BASAS Nirman Foundation Lecture will be delivered at the conference by Professor Zoya Hasan (Professor of Political Science, Centre for Political Studies, and Director of the Women's Studies Program, Jawaharlal Nehru University, New Delhi). Topic to be announced later. Deadline for registration is 24 March 2006. Venue: Birkbeck College, Malet Street, Bloomsbury, London. More information.
• Manchester conference on alternative futures and popular protest
Manchester Metropolitan University in UK organises the 11th conference on "Alternative Futures and Popular Protest", 19–21 April 2006. The 2006 conference focuses on "Social Movements", and the aim is to explore the dynamics of popular movements, along with the ideas which animate their activists and supporters and which contribute to shaping their fate. Reflecting the inherent cross-disciplinary nature of the issues, previous participants (from over 40 countries) have come from such specialisms as sociology, politics, cultural studies, social psychology, economics, history and geography. Papers are invited, they should address issues like • contemporary and historical social movements and popular protests; • social movement theory • utopias and experiments, or • ideologies of collective action. To offer a paper, please contact either of the conference convenors, Colin Barker at the Dept. of Sociology or Mike Tyldesley at the Dept. of Politics and Philosophy. Abstracts are due by 6 February 2006.
• Bangkok conference on education strategies of Asian countries
A three-day conference entitled "Digital Learning Asia 2006" organised by the New Delhi based Centre for Science, Development and Media Studies will be held in Bangkok, Thailand, 25–28 April 2006. It is arranged in conjunction with the major Asian e-government conference "Egov Asia 2006" taking place at the same place. The aim of "Digital Learning Asia 2006" is to deliberate and learn from the current National ICT and Education strategies of Asian countries and to understand the recent trends in e-learning practices. The objective of the conference is to create a platform for interchange of views among experts, professionals, researchers and academicians on theoretical and practical aspects of ICT implementation in education in Asia. Venue: Rama Gardens Hotel and Resort, Bangkok.
• Södertörn conference on Orientalism and Postcolonialism
A conference on "From Orientalism to Postcoloniality" is held at Södertörn University College in Huddinge, south of Stockholm, 27–30 April 2006. It is organised by the the university college's School of Languages and Culture, and includes a workshop on "The Religious Other: Postcolonialism and Religious Studies", and probably also one on "Contemporary Indian Fiction in English". More information.
• Copenhagen course on the impact of outsourcing to developing countries
A Researcher-training course on "Globalisation and the impact of outsourcing on firms, industries and labour in developing countries" is arranged on Copenhagen 31 May–2 June 2006. The course is jointly organised by the Centre for Business and Development Studies, Copenhagen Business School (CBS), and the Dept. of International Development Studies, Roskilde University. It iso pen to all PhD students. The aim of the course is to present and discuss selected theoretical approaches to understand globalisation and the impact of outsourcing on firms, industries and labour in developing countries, discuss associated methodological issues and identify strategies and policies at firm, sector, national and international level. More information (as a pdf-file)
• WIDER organises conference on principles, policies and performance around aid
The World Institute for Development Economics Research of the United Nations University (UNU-WIDER), based in Helsinki, organises a conference on "Aid: Principles, Policies and Performance" in Helsinki, 16–17 June 2006. The conference is intended for policymakers and for researchers from the academic, government, and development communities. It is not suitable for students undertaking an undergraduate or Masters degree. Applications to participate must be received by 28 February 2006. More information.
• 3rd International Conference of Journal of South Asian Popular Culture
The Journal of South Asian Popular Culture (SAPC) invites to its 3rd International Conference, to be held at the University of Manchester, UK, 27–28 June 2006. SAPC's 3rd meeting invites interdisciplinary contributions from across the different subject disciplines in the arts, humanities and social sciences to engage with notions of popular culture, defined in a broad and inclusive way to incorporate lived and textual cultures, the mass and new media, different ways of life, and discursive modes of representation. Contributions are invited from academics, postgraduate students, and from cultural practitioners (film-, radio-, television-, and web media-makers, artists, arts personnel, cultural activists, fashion designers, and sexuality campaigners). Deadline for the submission of abstracts: 28 February 2006. Venue: Centre for Screen Studies in Drama, School of Arts, Histories and Cultures at the University of Manchester.
• 13th World Sanskrit Conference to be held in Edinburgh
The 13th World Sanskrit Conference will be held in Edinburgh, Scotland, 10–14 July 2006. The conference will be organised by the International Association of Sanskrit Studies (IASS) and the School of Asian Studies (School of Literatures, Languages and Cultures), University of Edinburgh. It will operate in 17 parallel sections (with four sessions running concurrently) organised by scholars specialising in particular fields. More details will be announced in the 3rd circular (April 2006), to be distributed solely by e-mail. More information.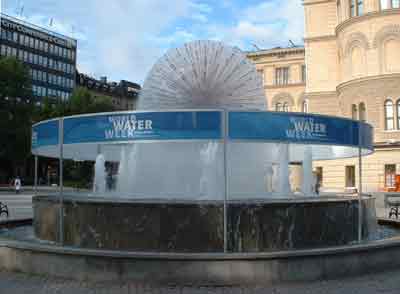 • Abstracts now welcome for the 2006 World Water Week in Stockholm
The First Announcement and Call for Abstracts has now been posted for the 2006 World Water Week in Stockholm. Abstracts to be considered for presentation at the 2006 World Water Week in Stockholm are being sought now and are welcome until February 1, 2006. "Beyond the River – Sharing Benefits and Responsibilities" is the theme of the 2006 World Water Week, which takes place August 20-26, 2006, and will address livelihood improvement, land-based activities within a river basin, and society's ability to cope with natural disasters, among other aspects. More information.
• Fourth Norwegian Research Conference on Asia to be held in Ringerike
The Fourth Norwegian Research Conference on Asia, NORASIA IV, will be held at Sundvolden Hotell, Ringerike, 8–10 September 2006. The main theme for the conference, organized by the Norwegian Network for Asian Studies, will be "Legal Pluralism, Conflicts and Human Rights in Asia". Among the organisers are Prof. Pamela Gwynne Price, Dept. of History, Oslo University, member of SASNET's board. More information.
• Birmingham conference on on accelerating excellence in the built environment


The World Conference on Accelerating Excellence in the Built Environment (WCAEBE) will be held 2–4 October 2006, in Birmingham, UK. The conference focuses on strategic leadership, regeneration, innovation and productivity, and provides the opportunity to bring together industry, government and experts to share knowledge and to advance international best practice. WCAEBE 2006 will be hosted by the West Midlands Centre for Constructing Excellence in collaboration with the Chartered Institute of Building (CIOB). It is anticipated that the United Nations and the World Bank will participate in the conference. More information.
• British Development Studies Association conference 2006 in Reading
The Development Studies Association (DSA) in Great Britain holds its 2006 Conference in Reading on Saturday 11 November. The theme for the DSA 2006 conference is "The Private Sector, Poverty Reduction and International Development". Jointly organised by the School of Business and the School of Agriculture, Policy and Development, the conference will be located on the University of Reading's Whiteknights Campus. Keynote Speaker is Abdoulie Janneh, UN Under Secretary General and Director of UN-ECA.
• GADNET organises global conference together with DAWN in Bangalore
The Swedish research network GADNET, Gender and Development Network, organises a Global conference on "New Challenges for Gender Justice fundamentalisms, markets and rights" in Bangalore, India, 13–15 December 2006. The conference will be organised in collaboration with the Development Alternatives with Women for a New era (DAWN), and be held at the Indian Institute of Management in Bangalore. Keynote speakers include Prof. Naila Kabeer, Institute of Development Studies, Sussex, UK, and Prof. Björn Hettne, Dept. of Pace and Development Studies (PADRIGU), Göteborg University. Deadline for sending abstracts: 10 March 2006.
• Other conferences connected to South Asian studies arranged all over the World
See SASNET's page, http://www.sasnet.lu.se/conferences.html#conf
Important lectures and workshops
• Pervez Musharraf lectures in Oslo


The Embassy of the Islamic Republic of Pakistan and the Norwegian Institute of International Affairs (NUPI) jointly organises a lecture by H.E. Pervez Musharraf, President of the Islamic Republic of Pakistan, in Oslo on Tuesday 24 January 2005, 12.00–13.00. President Musharraf will talk about "Pakistan's Role for Peace and Development in the Region and Beyond". Venue: The Norwegian Nobel Institute, Drammensveien 19, Oslo. People interested to visit the lecture should have notified their participation to the organisers by sending an e-mail to seminar@nupi.no no later than 18 January. All attendants must show their ID card. More information.
• Copenhagen Workshop about the Nordic Countries and Asia
A Workshop about the Nordic Countries and Asia is held in Copenhagen on Tuesday 24 January 2006. It is organised by the Nordic Council of Ministers in collaboration with the Nordic Institute for Asian Studies, and is titled "Norden og Asien: Globalisering og partnerskab". Participation is by invitation only. More information (as a pdf-file)
• Gudmar Anéer and Olavi Hemmilä lecture at India day in Falun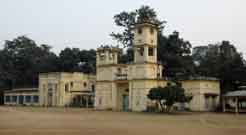 Dalarna University (Högskolan Dalarna) in Falun arranges an India day on Monday 30 January 2006, 16.30–19.30, as part of the 2006 Multicultural Year celebration. Professor Gudmar Anéer, Department of Religion, will lecture on bhakti traditions in Indian religions, "Kärleken som skulle utplåna kastgränser – om några bhaktitraditioner i indiska religioner". Thereafter Indian students at the university's Masters programme in Computer Technology will serve Indian food, and finally Dr. Olavi Hemmilä, Department of Comparative Literature, will lecture on Rabindranath Tagore's Nobel prize medal that was stolen from the Visva-Bharati museum in Shantiniketan in 2004. The Swedish Nobel Foundation in an totally unprecedented manner then decided to present the Indian government replicas of the stolen medal, and these were reinstalled in May 2005 (more information on this). Olavi Hemmilä was himself present at the reinstatement ceremony in Shantiniketan. His lecture (in Swedish) is titled "Jakten på den försvunna medaljen". All are welcome to the open lectures, but report your participation before 20 January to Anette Timmerlid, coordinator for multiculture.
• Stockholm seminar on business opportunities in India and China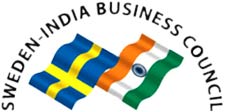 The Sweden-China Trade Council and the Sweden-India Business Council jointly invites to a half-day seminar called "Gränslösa Affärer: Kina & Indien", 21 February 2006, 11.45–18.45. The seminar will deal with the possibilities that the two largest economic markets of the World can offer to Swedish companies. Among the lecturers are Michael Treschow, Svenskt Näringsliv, Ericsson och Electrolux; Klas Eklund, SEB; and Anders Flodström, Rector, Royal Institute of Technology (KTH). Venue: Operaterrassen, Karl XII:s Torg, Stockholm. Report your particpation to info@sctc.se eller sibc@bredband.net before 14 February. More information.
South Asia related culture in Scandinavia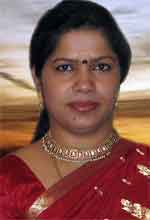 • Culture award to founder of Saraswathy Kalakendra Institution of Fine Arts
A Bharata Natyam dance school called Saraswathy Kalakendra Institution of Fine Arts was started in 2004 in Huddinge south of Stockholm. The school is run by Usha Balasundaram, originally from Kerala and trained at the famous dance institution Kalakshetra College of Fine Arts in Chennai, India. Currently the school has 60 students of Indian, Sri Lankan, Bangladeshi, Swedish, Russian, Polish and Brazilian origin. Performances have been frequent during the past two years in the Stockholm region, most recently for example at functions organised by the Hindu temple Association in Stockholm, by Karolinska Institutet, and the Indo-Swedish Association. In December 2005 Usha Balasundaram was given the 2005 Cultural Award by Huddinge Municipality for her extraordinary contributions. More information on Saraswathy Kalakendra Institution of Fine Arts.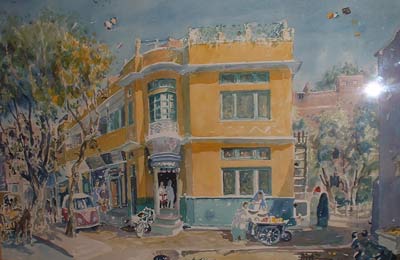 • Tribute to Professor Ajaz Anwar in Lahore
The Lahore Museum in Pakistan now pays a tribute to Ajaz Anwar, Professor at the National College of Arts (NCA), exhibiting his watercolour paintings depicting old Lahore motives, at Tollinton Market in Lahore, from Thursday 19 January 2006, 11.00. The exhibition is on display in the newly renovated Tollinton Market, one of the landmark buildings of Lahore. More information on Prof. Anwar, that Lars and Staffan met during their contact journey to Pakistan in 2003.
New and updated items on SASNET web site
• More Swedish departments where research on South Asia is going on:
Constantly added to the list of research environments at Swedish universities, presented by SASNET. The full list now includes 152 departments! Go to the presentation page
• Several new articles recommended for reading
Look at http://www.sasnet.lu.se/recreading.html for suggestions on interesting new articles on South Asia in International media. Many new items added, especially on Pakistan, India, and the South Asia region.
• New books on South Asia academic issues by Scandinavian authors
Several new items added, including books by Gunnel Cederlöf, Bengt G Karlsson and Karen Valentin. http://www.sasnet.lu.se/newbooks.html
• Important South Asia research Institutions around the World
SASNET links up with hundreds of universities and research centres focused on South Asia related reserach. Go to our links page, that is constantly added with new institutions, http://www.sasnet.lu.se/links.html.
---
Best regards,
Staffan Lindberg Lars Eklund
SASNET/ Swedish South Asian Studies Network
SASNET is a national network for research, education, and information about South Asia, based at Lund University. The aim is to encourage and promote an open and dynamic networking process, in which Swedish researchers co-operate with researchers in South Asia and globally.
The network is open to all sciences. Priority is given to co-operation between disciplines and across faculties, as well as institutions in the Nordic countries and in South Asia. The basic idea is that South Asian studies will be most fruitfully pursued in co-operation between researchers, working in different institutions with a solid base in their mother disciplines.
The network is financed by Sida (Swedish International Development Cooperation Agency) and by Lund University.

Postal address: SASNET – Swedish South Asian Studies Network, Scheelevägen 15 D, S-223 70 Lund, Sweden
Visiting address: Ideon Research Park, House Alfa 1 (first floor, room no. 2040), in the premises of the Centre for East and South East Asian Studies at Lund University (ACE).
Phone: + 46 46 222 73 40
Fax: + 46 46 222 30 41
E-mail: sasnet@sasnet.lu.se
Web site: http://www.sasnet.lu.se
Staff: Staffan Lindberg, director/co-ordinator & Lars Eklund, webmaster/deputy director
Back to SASNET


---