SWEDISH SOUTH ASIAN STUDIES NETWORK

---
Newsletter 72:
17 April 2007
• Work report 2006 published
A documentation about SASNET's work and activities during 2006 is now available at SASNET's web site. The Administrative report no. 7 – a work report for the period 1 January 2006-31 december 2006 – was sent to Sida/SAREC and Lund University on 12 April 2007. Go for SASNET's 2006 work report.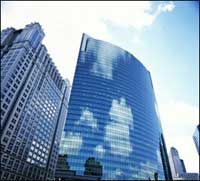 • SIBC organises India business seminar in Lund in collaboration with SASNET
On Wednesday 23 May 2007, the Sweden-India Business Council (SIBC) organises an afternoon seminar in Lund titled "The New India" (Det nya Indien) in collaboration with SASNET and Ideon Science Park. It targets companies and people in and around Lund interested in India. SASNET's Director, Prof. Staffan Lindberg will be the moderator for the day, and he will also lecture about "Vad är nytt med Indien – förändringar de senaste 25 åren". Other participants include Susanna Bill, Innovations Manager at Sony Ericsson Mobile Communications AB in Lund. She will talk about "How to Unleash the Power of Emerging Markets", based on Sony Ericsson's experiences. Anne-Charlotte Sukhia from ACS Interkulturell Utbildning will talk about cultural differences in business life, and Ingemar Ljungdahl from CTO Telelogic AB will present the development of Telelogic AB in the Indian market. Venue: Ideon Science Park, Knut Wicksells konferensrum, Scheelevägen 17, Lund. More information (as a pdf-file)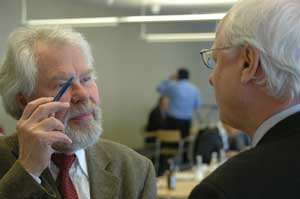 • India/China Seminar during EU Forum in Hässleholm
A half-day seminar about "The European Union and China/India" was held in Hässleholm on Tuesday 27 March 2007. It was organised by the Olof Palme International Center as a part of a three-days EU Forum. Among the invited speakers were Börje Ljunggren, former Ambassador to China, and the MP Hillevi Larsson. SASNET's Director, Prof. Staffan Lindberg, talked about the Indian Challenge from a European and a Swedish perspective, and he also held a speech about "Growth, Poverty and Democratization in India". Marcus Lippert, CEO for Indpro, and Fredrik Johansson, CEO for Panorama Competence, presented their business projects in India. More information.
• Time to apply for SASNET Planning grants
Applications for the next round of SASNET planning, workshop and guest lecture programme grants are now invited. Closing date for applications is 15 June 2007. More information.
• SASNET film seminar on the Rhododendron Revolution in Nepal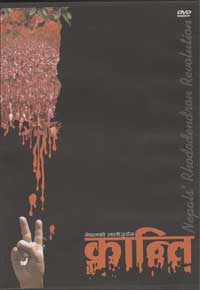 SASNET organises a combined seminar/film show titled "One year after Nepal's Rhododendron Revolution" on Thursday 26 April 2007, 19.00. A film showing the dramatic events of April 2006 that paved the way for a political settlement in Nepal has been produced by the General Federation of Nepalese Trade Unions (Gefont). It will be presented by Leif Bjellin, researcher at the Dept. of Cell and Organism Biology, Lund University, with strong links to Nepal. After the film he will speak about the changes that have taken place since the so-called Rhododendron Revolution. The seminar is organised in collaboration with the Swedish Organisation for Individual Relief (IM) and the Swallows India-Bangladesh section (Svalorna), both organisations based in Lund. Venue: Conference room, IM, Spolegatan 12 B, Lund. More information.
• Lecture series for Lund University Masters students
In collaboration with the Centre for East and South-East Asian Studies (ACE), SASNET has organised a series a public lectures and seminars during the Spring 2007. The lectures have been attended by the Lund University Masters students in Asian Studies, as part of their training. On Monday 26 March 2007, Ravinder Kaur, Post-doctoral Fellow at Roskilde University, Denmark, gave a lecture about "Islam between East and West – the political situation in Pakistan and Afghanistan". On Tuesday 3 April 2007, Dr. Camilla Orjuela, Researcher at the Dept. of Peace and Development Studies, School of Global Studies, Göteborg University, lectured about "Ethnicity and Violent Conflict in Sri Lanka". On Tuesday 17 April, Neil Webster, Senior researcher at Development Studies, Danish Institute of International Studies (DIIS), Copenhagen, lectured about "Nepal: Kingdom versus Maoism".
• SASNET Seminar on fish production and aquaculture in India and Bangladesh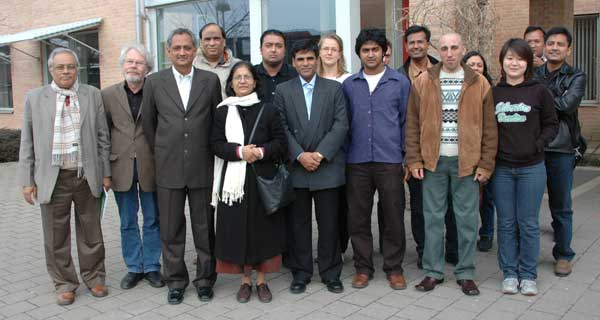 Dr. Kazi Ali Toufique from Bangladesh and Prof. R. Parthasarathy from India participated in a SASNET seminar about fish production and aquaculture in India and Bangladesh in Lund on Thursday 15 March, 13.15–16.00. Dr. Kazi Ali Toufique is affiliated to Bangladesh Institute for Development Studies, BIDS, in Dhaka, and he talked about "Floodplain Aquaculture in Bangladesh: A case of Enchantment or Disenchantment?". Prof. R. Parthasarathy from the Gujarat Institute of Development Research in Gota, Ahmedabad, India, talked about "Governance Issues in Natural Resources Management: The case of Fisheries in India". Prof. Both Dr. Toufique and Prof. Parthasarathy visited Sweden to participate in a three-days workshop on "Community Management of Openwater Inland Fisheries in Bangladesh and India" held in Lund 14–17 March. The seminar was organised in collaboration with the Dept. of Economics. Some of the seminar participants seen on the photo above.
• More information about SASNET and its activities
See SASNET's page, http://www.sasnet.lu.se/sasnet.html
• Linnaeus Palme grants to 34 South Asia related collaboration projects


Decisions have been taken about Linnaeus Palme exchange programme grants for 2007-08. The seventh round of applications for Linnaeus Palme grants, for the contract period 1 July 2007– 30 June 2008, were decided upon by the Swedish International Programme Office for Education and Training on 16 March 2007. Out of 259 projects given grants, 3 are with Bangladesh, 23 with India, 1 with Nepal, 4 with Pakistan, and 3 with Sri Lanka. See SASNET's list on South Asia related projects.
• Asia Link Programme grant to IIE's collaboration project with Afghanistan university
The Institute of International Education (IIE) at Stockholm University has managed to get major funding for an International collaboration project with the Faculty of Education at Nangarhar University in Afghanistan. Already in August 2004, the researchers Pia Karlsson and Amir Mansory received a SASNET planning grant for this project dealing with capacity development of Afghan educators, but efforts to receive further funding for this important project have been futile. But now, IIE has secured Euro 750 000 as an Asia Link Programme from the European Commission. The project also involves three other universities, in Germany, Finland and Nepal. More information about the project.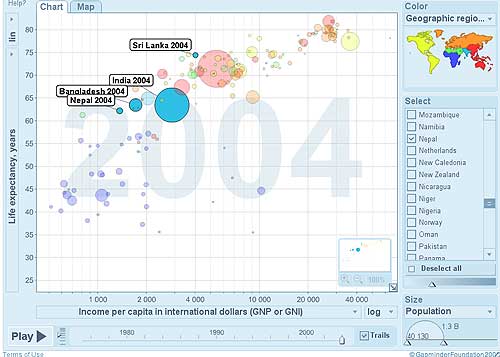 • Google acquired Gapminder's Trendalyzer
On 16 March 2007, Google acquired Gapminder's Trendalyzer, developed by Prof. Hans Rosling at the Division of International health (IHCAR), Dept. of Public Health Sciences, Karolinska Institutet Medical University, Stockholm. Google intends to improve and scale up Trendalyzer, and make it freely available to those who seek access to statistics from e g the World Health Development Chart. Since 2001, Gapminder, now a registered foundation based in Stockholm, has developed the Trendanalyzer software, and through collaboration with United Nations Division of Statistics and the UNDP, been able to visualize the fulfillment of the millennium development goals in the yearly Human Development Reports directly on the Internet. More information.
• Vice Chancellor of Anand Agricultural University visits Lund University
Note: The visit has at the last moment been cancelled


Dr. M.C. Varshneya, Vice Chancellor of Anand Agricultural University (AAU) in India, visits Lund University 9–11 May 2007. Dr. Varshneya is also a member of the advisory committee of the so-called SASNET Fermented Foods research group, and Vice Chairman of the Core group on Centre of Excellence at the ministry of Food processing Industries, Government of India. He has been invited to Sweden by Prof. Baboo Nair, Dept. of Applied Nutrition and Food Chemistry, Lund Institute of Technology (LTH), who first initiated the SASNET Fermented Foods collaboration project. The objective of the meeting is to promote collaboration between Lund University and AAU in the field of food processing. The collaboration if it develops well would/could be, included in the present Indian national effort in establishing four centres of excellence in food processing at different parts of the country. More information about the SASNET Fermented Foods project.
The visit to Lund includes not only meetings with researchers at LTH, but also with representatives for Ideon Research Park, Lund Innovation and LUAB. While in Lund, he will also meet with Professor M. Abdulla from the UNESCO Institute of Trace Elements in Lyon, France, to discuss the establishment of a Satellite Centre for trace element research at Anand Agricultural University. After three days in Lund, Dr. Varshneya will also go to Stockholm, for meetings at the Royal Institute of Technology, KTH, and the Embassy of India.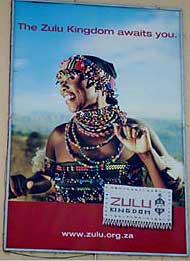 • Stockholm symposium in honour of Chicago anthropologists
The Swedish Society for Anthropology and Geography has decided to give Professor Jean Comaroff and Professor John L. Comaroff, Department of Anthropology, University of Chicago, its Golden Medal for 2007. They receive the award in honour of their innovating efforts within the field of historical anthropology and anthropological studies of colonialism and post-colonialism. The prize ceremony will be held along with a symposium titled "Ethnicity Inc., and Other Aspects of the Neoliberal Order" on the so-called Vega Day, Tuesday 24 April 2007, 10.00–13.00. The theme for the Vega Day symposium has been chosen by the awardees, and will deal with the triumphal rise of neoliberal capitalism, and how it is changing social life on a global scale. Other invited speakers for the symposium are Professor Thomas Blom Hansen, Amsterdam School for Social Science Research, who will talk about "The Things we Believe in. On Objects and the Instability of Modern Belief"; and Professor Shalini Randeria from Institute of Social and Cultural Anthropology, University of Zurich, Switzerland, who will talk about "The De-politicization of Democracy and the Judicialization of Politics". Venue: Beijersalen, Kungliga Vetenskapsakademien, Stockholm. More information.

• SOAS announces Lectorship in Bengali
The School of Languages in collaboration with the Department of the Languages and Cultures of South Asia at the School of Oriental and African Studies (SOAS), University of London, invites applications for a Lectorship in Bengali. He/she should be an experienced teacher of Bengali language at all levels from Beginners to Advanced. The post is from September 2007 and is linked to the new BA degree in Bengali and another subject that will be offered from September 2008. Appointment will be for three years in the first instance, renewal being subject to the success of the new degree programme. Closing date for applications is 8 May 2007. More information.
• Announcement for Assistant Professorship in South Asian Studies in Aarhus
The Institute of History and Area Studies at the University of Aarhus in Denmark invites applications for an Assistant Professorship in South Asian Studies. The position is tenable from 1 August 2007. Applicants should hold a PhD degree within an area relevant to the study of contemporary Indian society, history or culture. Applications are welcomed from applicants with a background in history, political science or anthropology. Applicants with a good knowledge of Hindi a will be preferred. Closing date for applications is Monday 14 May 2007. More information.
• ENCARI encourages researchers to share their working papers


The European Network on Contemporary Academic Research on India (ENCARI) invites its members to download some of their working papers on the ENCARI website in order to foster the exchange of ideas and to promote a dialogue among researchers, scholars, and practitioners in the field. The working papers must deal with any subject matter pertaining to EU-India exchange and collaboration. Staff members of the European Commission and team members of the ENCARI project will evaluate all proposed entries for quality and relevance. It is understood that the working papers solely represent the author's own perspective and will not necessarily reflect the views of the European Commission or the ENCARI project. The author of the working paper will maintain copyright of the manuscript and is free to publish or disseminate it in any other form that he or she deems appropriate. The European Commission or any of its agencies may not publish the working paper without express authorization from the author.
• Call for papers on Population and Security in India and Pakistan
Population Review, a peer-review journal of demography and population studies published since 1957, calls for papers to a Special Issue on "Population and Security in India and Pakistan" for publication in the summer edition of Population Review (volume 47, number 1, 2008). The goal of this special issue is to introduce demographers and population specialists to the complex population-related security challenges facing India and Pakistan. Papers that focus on the relationship between population factors and one or more of the following dimensions and conceptualizations of security: individual, human, societal, state, regional, economic and environmental, are preferred. Analytical papers based on original data and sound statistical analysis will be given preference for acceptance. All submissions will pass through the standard peer-review process. The submission process will end after 5 quality articles have been accepted for publication.
• Fifth Winter Course on Forced Migration in Kolkata
The Fifth Winter Course on Forced Migration will be held in Kolkata, India 1–15 December 2007. The short-term winter course, organised each year by the Mahanirban Calcutta Research Group, will be preceded by a two and a half month long programme of distance education. The course is intended for younger academics, refugee activists and others working in the field of human rights and humanitarian assistance for victims of forced displacement. The curriculum will deal with themes of nationalism, ethnicity, partition, and partition-refugees, national regimes and the international regime of protection, political issues relating to regional trends in migration in South Asia, internal displacement, the gendered nature of forced migration and protection framework, resource politics, environmental degradation, and several other issues related to the forced displacement of people. Deadline for applications is 31 May 2007. More information.
• More information about South Asia related research at Swedish and Nordic universities
See SASNET's page, http://www.sasnet.lu.se/research.html
• Göteborg University course on visual culture and its role in India and China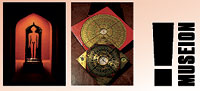 In the Fall 2007, Museion at Göteborg University arranges a 15 credits course titled "Tales of Objects: between traditions and modernities in India and China". The course aims at providing tools for understanding visual culture and its role. The work material consists of objects from the collections of the Museum of World Culture, combined with modern ethnographic material, through which aspects of ancient and contemporary Indian and Chinese culture and society will be studied. The course will be led by the Sinologist Marie Carlsson and Dr. Eva Rosén-Hockersmith from the Dept. of Religous Studies and Theology, Göteborg University.
• Heidelberg Summer School in Spoken Sanskrit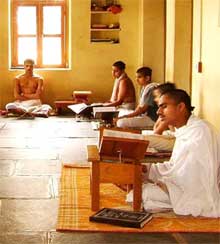 For the eighth year in a row, the Dept. of Classical Indology at the South Asia Institute, Heidelberg, Germany announces a Summer School in Spoken Sanskrit, 30 July – 24 August 2007. Since its start back in the year 2000 it has attracted students and lecturers of Indological, Religious and South Asian Studies from all over the world to practice Sanskrit in a different way: Under the guidance of Dr. Sadanada Das, a Sanskrit native speaker from Benares, all those with a basic knowledge of Sanskrit grammar and vocabulary shall learn to carefully listen, to accurately pronounce and to slowly speak and recite this beautiful language. The four-week intensive course helps strengthening the skills, making the study of Sanskrit a lively and creative experience. Prerequisites: elementary Sanskrit and English. Deadline for applications is 15 May 2007.
• Delhi to have first pan-South Asian university
The Indian Prime Minister Manmohan Singh's idea of a South Asian University has started taking shape with the seven SAARC members agreeing that it be housed in India, preferably Delhi. If Delhi actually becomes the venue, it would be among the few world capitals to boast of so many universities, six to be precise. The proposed SAU would witness free flow of students as well as faculty from Pakistan, Bangladesh, Bhutan, Nepal, Sri Lanka, India and the Maldives. Sources say it would take another two-three years before SAU becomes a reality. The decision to have SAU in India was taken at a meeting of university regulatory bodies of Saarc countries. The concept note was prepared by Guhar Rizvi, a Bangladeshi national, of Harvard University. Read more in Times of India.
• Foreign institutes seek local partners in India
Even though a law on allowing Foreign Direct Investments in higher education may still take some time to materialise in India, higher educational institutes from many countries have started exploring opportunities for setting up campuses and partnership in the country. Representatives of nearly 200 universities and colleges from the US, UK and Europe have visited India in a period of just 3 months. Read more in an article from the Economic Times.
• HEC sets ups Plagiarism Detection Cell in Pakistani universities
The Higher Education Commission (HEC) in Pakistan has decided to set up a Plagiarism Detection Cell in collaboration with the public sector universities of the country, HEC executive director Suhail H Naqvi says. Plagiarism-detecting software would be provided to the universities to compare the materials against international literature. He said the universities should monitor all PhD theses and research publications of their teachers. Read more in Daily Times 27 march 2007.
• More information about South Asia related education at Swedish and Nordic universities
See SASNET's page, http://www.sasnet.lu.se/education.html
• Professor Jyoti Puri participates in Focus Asia Seminar in Lund


The Centre for East and Southeast Asian Studies at Lund University invites to another Focus Asia seminar 17–18 April 2007. It includes a workshop titled "The intersections between Desires and Violences" that partly focuses on South Asia. The purpose of the workshop is to examine the contingent intersections between symbolic as well as manifested forms of desires and violences in Asia and at a more general level. One of the participants is Associate Professor Jyoti Puri (photo), Dept. of Sociology and Women's Studies, Bombay University, India (but currently affiliated to the Gender/Cultural Studies (GCS) program at Simmons College, Boston University, USA). She will talk about "Sexuality/State/Biopolitics: Notes from New Delhi". Dr. Puri is particularly interested in the ways that the constructions of gender and sexuality are being shaped within a transnational context. Her book, "Women, Body, Desire in Postcolonial India: Narratives of Gender and Sexuality", was published by Routledge in 1999. Venue for Focus Asia 2007: Hotel Lundia; Knut den Stores Torg 2, Lund. More information.
• Gavin Flood lectures at Södertörn conference
A conference on "Religion on the Borders: New Challenges in the Academic Study of Religion" will be held at Södertörn University College south of Stockholm, 19–22 April 2007. The ambition with the conference is to gather scholars from different academic disciplines to engage in discussions on religion and borders in the past and the present, in theory and in practice. It is organized in collaboration with IAHR (International Association for the History of Religions) and SSRF (Swedish Society for the Study of History of Religions). The Keynote speakers include Professor Gavin Flood, Academic director at the Oxford Centre for Hindu Studies and Professor of Religion, University of Stirling, UK. He will lecture about "Dwelling on the Borders: Self, Religious Reading, and the Public Realm". More information.
• Preconference by the Legal Studies Working Group at Madison


The University of Wisconsin-Madison's South Asian Legal Studies Working Group announces a one-day intensive workshop at the start of the 36th Annual South Asia conference, on Thursday 11 October 2007. The pre-conference seeks to overcome a number of divides between scholars, particularly between those working on colonial versus post-colonial subjects; inside and outside of law schools; and inside and outside of institutions in South Asia. It aims to build a sense of community between scholars by providing a forum in which junior and senior scholars can interact. Prof. Marc Galanter (photo), John and Rylla Bosshard Professor of Law and South Asian Studies at UW-Madison, and Prof. Mitra Sharafi will host the event. The day will include addresses by senior scholars in the field, and will close with a screening of the UW documentary, "Courts and Councils: Dispute Settlement in India". The event will coincide with a Madison meeting of contributors to The Cambridge Companion to Law and Hinduism, a volume co-edited by UW Prof. Don Davis. Venue for the pre-conference: University of Wisconsin Law School in Madison. More information.
• ISAS organises its 3rd International Conference on South Asia in Singapore
The Institute of South Asian Studies (ISAS), established in 2004 as an autonomous research institute within the National University of Singapore, invites to its 3rd International Conference on South Asia in November 2007 (probable dates 28–29 November). The theme for the conference will be "Political Economy of Growth, Inequality and Conflict", focusing on the rapid socio-economic and political transitions underway throughout South Asia. The conference will provide a forum for presenting and discussing results of fresh research on this vital subject, for comparing and learning from national experiences within the region and for promoting future collaboration among scholars of the region.
• Other conferences connected to South Asian studies arranged all over the World
See SASNET's page, http://www.sasnet.lu.se/conferences.html#conf
Important lectures and workshops
• Uppsala seminar with Henrik Chetan Aspengren from SOAS
Henrik Chetan Aspengren, PhD Candidate at School of Oriental and African Studies (SOAS) in London, lectures about "Recovering lineages or revisiting the past – Why should we historicize development policy?" at Uppsala University on Wednesday 18 April 2007, 10.30–12.00. The seminar is jointly organised the Dept. of of Urban and Rural Studies, Swedish University of Agricultural Sciences (SLU) and Uppsala University's Seminar for Development Studies (SDS). The political scientist Mr. Aspengren will present ongoing research on the politics of colonial urban and rural development in Bombay Presidency in India c. 1915-35. He will initiate a discussion on the extent to which a historical perspective could contribute to the study of the political in development policy. Venue: Conference room in the basement, Dept. of Urban and Rural Studies, SLU, Ulls väg 28, Uppsala.
• Vibha Arora lectures in Uppsala about Kanchenjunga
Dr. Vibha Arora from the Indian Institute of Technology (IIT), New Delhi, India, lectures at Uppsala University on Tuesday 24 April 2007, 14.15–16.00. Dr. Arora will talk about "Identity, Indigeneity and Belonging in the Sacred Landscape: Worshipping Mt. Kanchenjunga in Sikkim". The lecture is part of a seminar series organised by the South Asia Seminar at Uppsala University. Venue: Room 9-3068, Dept. of Lingustics and Philology, Engelska Parken, Uppsala.
• Stockholm lecture by Jan Aart Scholte
Jan Aart Scholte, Professor in Politics and International Studies, University of Warwick, holds a lecture in Stockholm on Tuesday 24 April 2007, 18.00. Prof. Scholte, currently a guest researcher at the School of Global Studies, Göteborg University, will talk about "What is the contribution of Social Movements and Trade Unions to the possibilities of Global Civil Society and Global Governance?". The seminar, part of a series of lectures about social movements, is organised by the recently established Swedish Social Movements Network ("Rörelsenätverket") in collaboration with ABF.
• Swati Chattopadhyay lectures in Uppsala
Dr. Swati Chattopadhyay, Associate Professor of History of Art and Architecture at University of California, Santa Barbara, USA, lectures in Uppsala on Thursday 3 May 2007, 14.00. Dr. Chattopadhyay, who is a Bengali architect and architectural historian specialized in the history of modern architecture and urbanism, the cultural landscape of British colonialism, and post-colonial theory, will talk about "The Art of Mobility". She spends the academic year 2006-07 in Sweden as a Fellow in Residence at the Uppsala based Swedish Collegium for Advanced Study (SCAS). Venue: SCAS, Linneanum, Thunbergsvägen 2, Uppsala. More information.
• David Hardiman lectures about Agendas for Subaltern Studies
Prof. David Hardiman from Warwick University, UK, lectures at Uppsala University on Monday 14 May 2007, 14.15–16.00. Prof. Hardiman, who is historian and a founding member of the Subaltern Studies group, will talk about "Agendas for Subaltern Studies: Trajectories for Writing Histories from Below". Among his recent publications are "Histories of the Subordinated" (2006) and "Gandhi in his Time and Ours" (2003). The lecture is part of a seminar series organised by the South Asia Seminar at Uppsala University. Venue: Room 6-0031, Dept. of Lingustics and Philology, Engelska Parken, Uppsala. More information about Prof. Hardiman.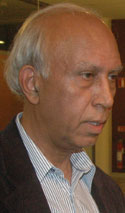 • Ishtiaq Ahmed lectures in Stockholm about the 60th Anniversary of Pakistan
Professor Ishtiaq Ahmed from the Dept. of Political Science, Stockholm University, will lecture on "The 60th Anniversary of Pakistan: An Evaluation of its Nation-Building and State-Building Projects" in Stockholm on Wednesday 16 May 2007, 15–17. It is one of the Wednesday lectures arranged by the Centre for Pacific Asian Studies, CPAS, at Stockholm University. Venue for the lecture: Dept. for Oriental Languages, Kräftriket 4 (earlier Roslagsvägen 101), Stockholm.
South Asia related culture in Scandinavia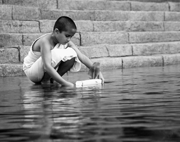 • Deepa Mehta's film trilogy screened at IFEMA festival in Malmö
The Indo-Canadian Director Deepa Mehta's film trilogy of the three elements, Earth, Fire and Water, will be screened during the 2007 International Female Film Festival in Malmö (IFEMA), 18–20 April 2007. IFEMA sets its focus on women's rights and the conditions of women around the world. Besides film shows, a lecture on 'Women, Fashion and Identity in Contemporary Cinema' will be held, and also a Think Tank debate and a "Pitching Coaching" workshop for women working professionally with film. More information about IFEMA 2007 and Deepa Mehta's three films (photo from the 2005 film "Water", the last in the trilogy).
• Bengali New Year Celebration in Göteborg
A celebration of the Bengali New Year 1414 will be held in Göteborg on Sunday 22 April 2007, 17.45. It is organised by the Association of Bangladeshi Students (ABS), based at Chalmers University of Technology and Göteborg University, and includes a cultural programme with songs and dance performances. The Honorable Ambassador of Bangladesh in Scandinavia, Mr. Muhammad Azizul Haque, will hold a speech, and a traditional Bangladeshi dinner will be served. SASNET wil be represented by its Deputy Director Lars Eklund. Venue: Lecture Hall HC4, Chalmers University of Technology, Göteborg. More information.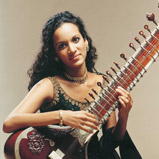 • Abida Parveen and Anoushka Shankar perform at Södra Teatern in Stockholm
The legendary Queen of Sufi Music Abida Parveen from Pakistan again visits Sweden. She will perform at Södra Teatern in Stockholm on Friday 25 May 2007, 20.30 More information.
The day before, Thursday 24 May 2007, 19.30, Anoushka Shankar Project will perform on the same stage at Södra Teatern. Anoushka (photo to the right), daughter of Ravi Shankar, will play the sitar, accompanied by musicians playing tablas, flute, piano and percussion. More information.
• More information about South Asia related culture in Scandinavia
See SASNET's page, http://www.sasnet.lu.se/culture.html
New and updated items on SASNET web site
• Swedish departments where research on South Asia is going on:
Constantly added to the list of research environments at Swedish universities, presented by SASNET. The full list now includes 206 departments, with detailed descriptions of the South Asia related research and education taking place! Go to http://www.sasnet.lu.se/environment.html
ƒ Centre for Innovation, Research and Competence in the Learning Economy, CIRCLE, Lund University
---
Best regards,
Staffan Lindberg Lars Eklund
SASNET/ Swedish South Asian Studies Network
SASNET is a national network for research, education, and information about South Asia, based at Lund University. The aim is to encourage and promote an open and dynamic networking process, in which Swedish researchers co-operate with researchers in South Asia and globally.
The network is open to all sciences. Priority is given to co-operation between disciplines and across faculties, as well as institutions in the Nordic countries and in South Asia. The basic idea is that South Asian studies will be most fruitfully pursued in co-operation between researchers, working in different institutions with a solid base in their mother disciplines.
The network is financed by Sida (Swedish International Development Cooperation Agency) and by Lund University.

Postal address: SASNET – Swedish South Asian Studies Network, Scheelevägen 15 D, SE-223 70 Lund, Sweden
Visiting address: Ideon Research Park, House Alfa 1 (first floor, room no. 2040), in the premises of the Centre for East and South East Asian Studies at Lund University (ACE).
Phone: + 46 46 222 73 40
Fax: + 46 46 222 30 41
E-mail: sasnet@sasnet.lu.se
Web site: http://www.sasnet.lu.se
Staff: Staffan Lindberg, director/coordinator & Lars Eklund, webmaster/deputy director
Back to SASNET


---