SWEDISH SOUTH ASIAN STUDIES NETWORK

---
Newsletter 73:
27 April 2007
• SIBC organises India seminar
in Lund in collaboration with SASNET
On Wednesday 23 May 2007, the Sweden-India Business Council (SIBC) organises an afternoon seminar in Lund titled "The New India" (Det nya Indien) in collaboration with SASNET and Ideon Science Park. It targets companies and people in and around Lund interested in India. SASNET's Director, Prof. Staffan Lindberg will be the moderator for the day, and he will also lecture about "Vad är nytt med Indien – förändringar de senaste 25 åren". Other participants include Susanna Bill, Innovations Manager at Sony Ericsson Mobile Communications AB in Lund. She will talk about "How to Unleash the Power of Emerging Markets", based on Sony Ericsson's experiences. Anne-Charlotte Sukhia from ACS Interkulturell Utbildning will talk about cultural differences in business life, and Ingemar Ljungdahl from CTO Telelogic AB will present the development of Telelogic AB in the Indian market. Venue: Ideon Science Park, Knut Wicksells konferensrum, Scheelevägen 17, Lund. More information (as a pdf-file)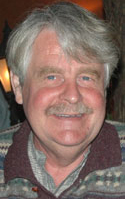 • SASNET experiences to be presented at workshop in Finland
Every year, the Finnish Centre for International Mobility (CIMO) organises workshops for the International coordinators at the universities in Finland. The 2007 workshop will be held 14–16 May in Seinöjoki in central Finland, and include a session about academic collaboration with India. CIMO operates under the Finnish Ministry of Education, and offers services and expertise to encourage cross-cultural communication. On 1 January 2007, CIMO opened up a new scholarship programme, which focuses on supporting the expert exchanges between Finland and India. The Fellowships programme is funded by Sitra, the Finnish Innovation Fund (more information). The aim of the programme is to encourage academic mobility between Finland and India, and to support the internationalisation of research and education by strengthening the cooperation between Finnish and Indian universities and research institutes. SASNET's Deputy Director Lars Eklund (photo) has been invited to the Seinöjoki workshop to present the activities of the Swedish South Asian Studies Network, and experiences from Indo-Swedish academic collaboration. Hannele Teir and Juha Tähkämaa, representatives for the Finnish University Network for East and Southeast Asian Studies, will also participate in the seminar. See the complete programme for the Seinöjoki workshop (in Finnish only).
• Indo-Swedish Facility for Environmental Initiatives set up
The Indo-Swedish Facility for Environmental Initiatives and Innovations (the Facility) for environment cooperation between Indian and Swedish partners has been set up by Sida, the Swedish International Development Cooperation Agency. The Facility, which is open to Swedish and Indian public institutions, the private sector, civil society and research and academic institutions, aims to encourage knowledge sharing and co-operation on development of new technical solutions between India and Sweden, and to evolve best practices in the environmental field. With a view to test the concept before a full launch, SIDA along with The Embassy of Sweden in India has implemented a pilot phase of the Facility during a six-month period that started already in December 2006. Interested institutions are encouraged to go through enclosed guidelines and background documents for application under the Facility. More information, including full background material.
• Excellent Dutch database identifies South Asia related research projects


To those, interested in current South Asia related research projects in the Netherlands, the Dutch Research Database (NOD) offers unique opportunities. NOD is a publicly available multidisciplinary online database run by Research Information, a department of the Royal Netherlands Academy of Arts and Sciences (KNAW). In the period 2003–2006 all universities in the Netherlands created a joint network of repositories within the framework of the so-called DARE programme, consisting of a search service giving free access to these repositories. From 1 January 2007, KNAW Research Information has taken over responsibility for the DAREnet website, providing information on scientific research, researchers and research institutes within all scientific disciplines. The database currently (27 April 2007) has detailed information about 167 India related projects, 36 dealing with Bangladesh, 28 with Sri Lanka, 23 with Pakistan, 22 with Nepal, 15 with Afghanistan, 9 with Bhutan, and 1 with Maldives. Go to the Dutch Research Database NOD.

• Web site follows the development of the Pakistan – Sweden University (UESTP-KTH)
A new web site has been created to present the development of the Pakistan – Sweden University (UESTP-KTH) that KTH is currently setting up un Sialkot. To improve the quality of higher education to the benefit of society, the Government of Pakistan has invited International cooperation to establish nine new Universities of Engineering Science & Technology in Pakistan (UESTP). Sweden, France, Germany, Austria, Italy, South Korea, China and Japan have been approached. KTH, the Royal Institute of Technology in Stockholm, is the Swedish partner to establish UESTP-KTH in Sialkot. Discussions are also in progress between KTH and the University of Jönköping to establish an associated Industrial Park and a Business School, and with another partner about a Medical School. If all pieces in the puzzle come together, the campus will grow into a university town. More information on the KTH Mission to Pakistan.


– In connection with the Pakistan venture, the International Office at KTH arranged a series of seminars on Pakistani history and culture 21–23 March 2007. Ms. Sarwat Mohiuddin (photo to the right), Professor of Literature and an expert on Sufism and Punjabi poetry – and currently working on a book comparing Swedish and Pakistani culture – held three lectures, where she talked about the history of Pakistan from the Indus Valley Civilization to present day Pakistan. She also lectured about the folk traditions of the country – especially in the province of Punjab (site for the UESTP-KTH university), and about Sufism and the significance of Sufi poetry and music. KTH Vice President Ramon Wyss also gave a speech, about the KTH project. More information about the seminars (as a pdf-file).
– In an article dated 17 March 2007, the newspaper Dawn presents the KTH university project in Sialkot. The article is titled "Sweden to help set up university". It informs about a recent visit by a delegation from KTH, comprising Prof Åke C. Rasmuson, Göran Melin, Bengt Sedvall, Susanne Odung, Jan Boija and Christian Frisenstam, to the Ghulam Ishaq Khan Institute of Engineering Sciences and Technology that the Sialkot campus most likely will be inaugurated in 2009. Go for the article.
• KTH also involved in Indian research collaboration
KTH is also involved in extensive research collaboration projects with India. A research agreement has been signed with the Indian Natural Science Academy, focused on biotechnology and environmental engineering. Other agreements on student exchange and research collaboration have been signed with the Indian Institute of Technology (IIT) in Delhi, and the Indian Institute of Science in Bangalore. KTH has also been actively involved in promoting increased Indo-Swedish collaboration in several other fields by different departments within KTH. Some of them are described by SASNET, see our Research Environments web page.
• Documentary films about modern Indian history screened on Kunskapskanalen
On Sunday 7 May 2007, 21.00–23.00, Swedish Television/Kunskapskanalen shows two interesting BBC documentaries on Modern Indian History, one film titled "Indira's India" and another about India in 1947 and the birth of a nation. The films will be commented and discussed afterwards by two invited scholarly guests in the studio, namely SASNET's Director Professor Staffan Lindberg, Dept. of Sociology, Lund University; and Associate Professor Sten Widmalm, Dept. of Government, Uppsala University. Full information about the programmes (in Swedish only)
• Swedish Minister for Foreign Affairs visits India on 2–4 May


Minister for Foreign Affairs Carl Bildt is to visit India on 2-4 May 2007. The visit – which will start in Bangalore and finish in New Delhi – is the first by a Swedish foreign minister to India since 1993. In Bangalore Mr Bildt, together with a Swedish business delegation, will meet representatives of the Indian aerospace and IT industries, Swedish companies in Bangalore and representatives of the state authorities. In New Delhi Mr Bildt will hold security policy talks with an emphasis on developments in South Asia. He will meet India's Minister of External Affairs Pranab Mukherjee and other representatives of the Indian government. The programme also includes meetings with academics, representatives of think-tanks, members of the parliament and business leaders. More information.
• More information about South Asia related research at Swedish and Nordic universities
See SASNET's page, http://www.sasnet.lu.se/research.html
• Eighth World Hindi Conference to be held in New York


The Eighth World Hindi Conference will be held in New York, USA, 13–13 July 2007. It is being organized in cooperation with Bharatiya Vidya Bhavan, New York. The Conference will deliberate on issues relating to the growth and presence of the Hindi language in the world including teaching of Hindi in foreign countries, use of information technology and necessary measures to increase its popularity. So far seven World Hindi Conferences have been held at Nagpur (India), Port Louis (Mauritius, twice), New Delhi (India), Port of Spain (Trinidad & Tobago), London (UK) and Paramaribo (Surinam). This time the conference is being organized in the Americas where a large number of Non Resident Indians (NRIs) or People of Indian Origin (PIOs) are settled. The conference will be inaugurated at the United Nations headquarters on 13th July. A large number of distinguished guests and senior dignitaries from various countries are expected to attend the conference along with eminent Hindi scholars, writers and poets from across the globe. Deadline for registration is 30 May 2007. More information.
• Second Annual Himalayan Policy Research Conference in Madison
The Nepal Study Center invites to its Second Annual Himalayan Policy Research Conference in Madison, Wisconsin, USA, on Thursday 11 October 2007. Just like last year, it is organised as a pre-conference to the University of Wisconsin 's 36th Annual Conference on South Asia. Topics to be discussed during the conference includes socio-economic growth (macro or sectoral), political transition, institutional development, governance and administrative reform, poverty and income distribution, education and health, regional development, gender and ethnicity, trade and remittances, aid and foreign direct investment, resource and environmental management, public-private partnership in technology and investment, child labor, and many other issues. The papers are expected to have important implications for public policy in one or more countries of the Himalayan region or South Asia. Venue: Madison Concourse Hotel, Madison. More information.
• Other conferences connected to South Asian studies arranged all over the World
See SASNET's page, http://www.sasnet.lu.se/conferences.html#conf
Important lectures and workshops
• Afghanistan seminars in Malmö and Stockholm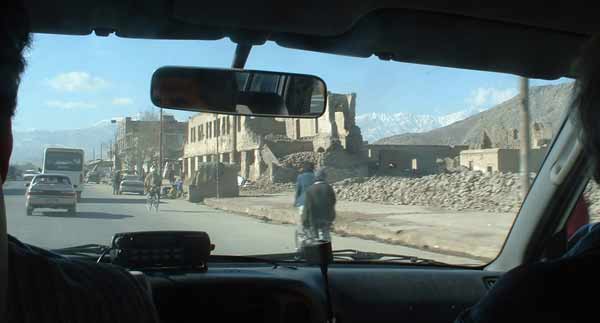 In the first week of May, the Swedish Committee for Afghanistan arranges two seminars in Malmö and Stockholm respectively, about the reasons behind the ongoing war in the country. Both seminars are titled "Varför är det krig i Afghanistan?" They are held in Swedish. See the invitation.
The seminar in Malmö is scheduled for Wednesday 2 May 2007, 18–21. The programme includes a lecture by Bengt Kristiansson, General Secretary SCA, about "Afghanistan I dag". The journalist and writer Eva Sohlman will talk about "Militant Islamism". The seminar will end with a panel discussion about the role of International forces in Afghanistan, between Hans Linde, MP for Vänsterpartiet; Bengt Kristiansson and Eva Sohlman. Venue: Malmö Konferenscenter, Folkets Hus, Olof Palmes Plats 1. More information about the Malmö seminar.
The seminar in Stockholm will be held on Thursday 3 May 2007, 18–21. The programme includes a lecture by Bengt Kristiansson, General Secretary SCA, about "Afghanistan I dag". Associate Professor Christer Hedin, Division of Comparative Religion, Stockholm University, will lecture about "Militant Islamism"; and Associate professor Svante Cornell, Silk Road Studies Program, Uppsala University, will talk about the Opium Trade in Afghanistan. The seminar ends with a panel discussion about the role of International forces in Afghanistan, between Hans Linde, MP for Vänsterpartiet; Bengt Kristiansson, Christer Hedin and Svante Cornell. Venue: Alla Kvinnors Hus, Svartensgatan 3 (T-bana: Slussen). More information about the Stockholm seminar. For more information abot both seminars, please contact Anna Gabrielsson.
• Practising Astrologer from Kolkata lectures at Göteborg and Lund universities
The Centre for Asian Studies (CEAS) at Göteborg University invites to a lecture about "Astrology and Politics in contemporary West Bengal: personal reflections from a practising astrologer in Kolkata", on Thursday 3 May 2007, 18.15–20.00. The lecturer is Arjun Chakraborty from India. Venue: Centre for Asian Studies, School of Global Studies at Göteborg University, Annedalsseminariet, room 326, Seminariegatan 1. More information.
– Arjun Chakraborty also goes to Lund University where he will lecture on Tuesday 8 May 2007, 16.15–18.00. Here, the lecture is organised by the Division for Indic Religions at the Centre for Theology and Religious Studies (CTR). Venue: CTR, room 215, Allhelgona Kyrkogata 8, Lund.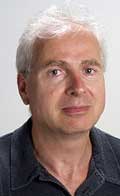 • Knut Jacobsen lectures about Sikhism at Lund University
Professor Knut Jacobsen, Dept. of History of Religions, University of Bergen in Norway, holds a guest lecture at Lund University on Friday 11 May 2007, 14.15–16.00. Prof. Jacobsen will talk about "To momenter i sikhismens tilblivelse" (Two Moments in the Creation of Sikhism). The lecture is organised by the Division for Indic Religions at the Centre for Theology and Religious Studies (CTR). Venue: CTR, room 438, Allhelgona Kyrkogata 8, Lund.
• Geshe Pema Dorje lectures about Tibetan Buddhism
Geshe Pema Dorje from Bodong Research and Publication Centre, Dharamsala, India, holds a guest lecture on Tibetan Buddhism at Lund University on Monday 14 May 2007, 14.15–16.00. Pema Dorje will talk about "Revival of the Bodong Tradition and Lineage in Tibetan BuddhismThe lecture is organised by the Division for Indic Religions at the Centre for Theology and Religious Studies (CTR). Venue: CTR, room 218, Allhelgona Kyrkogata 8, Lund. More information about Geshe Pema Dorje.
• Amartya Sen holds Nobel Institute Spring Lecture in Oslo
The Norwegian Nobel Institute Spring Lecture for 2007 will be given by Professor Amartya Sen, Cambridge and Harvard universities (and recipient of the Nobel Memorial Prize in Economics for 1998). The lecture will be held in Oslo on Monday 21 May 2007, 14.15–16.00. Prof. Sen will lecture about "Identity, Religion and Multiculturalism". It will be followed by questions and comments. All interested are welcome. Venue: Norwegian Nobel Institute, Henrik Ibsens gate 51, Oslo.
• Professor Rajendran lectures in Oslo about Indian contemporary theatre


Kanavaipalayam Srinivasan Rajendran, Professor for Classical Indian Drama at the National School of Drama in New Delhi, holds three guest lectures at Oslo University 23–24 May 2007. The series of lectures has been titled "Theatre in Contemporary India: Three approximations", during which Pr. Rajendran will give us a first-hand introduction into the world of Indian theatre, both as an expert in Indian theories of theatre and aesthetics, and as a theatre practitioner. He will supplement his presentations with DVD records of his workings. The first lecture deals with "Indian theatre: tradition, continuity and change" and is held on Wednesday 23 May 2007, 10.00–11.30; the second lecture "The classical, the folk and the modern in Indian theatre" on the same day, 14.00–15.30. The last lecture deals with "Interaction between traditional and contemporary Indian theatre" and is held on Thursday 24 May 2007, 10.00–11.30. Venue: Sophus Bugges hus, Niels Henrik Abels vei 36, Auditoriums 2 and 3, Oslo. More information.
---
Best regards,
Staffan Lindberg Lars Eklund
SASNET/ Swedish South Asian Studies Network
SASNET is a national network for research, education, and information about South Asia, based at Lund University. The aim is to encourage and promote an open and dynamic networking process, in which Swedish researchers co-operate with researchers in South Asia and globally.
The network is open to all sciences. Priority is given to co-operation between disciplines and across faculties, as well as institutions in the Nordic countries and in South Asia. The basic idea is that South Asian studies will be most fruitfully pursued in co-operation between researchers, working in different institutions with a solid base in their mother disciplines.
The network is financed by Sida (Swedish International Development Cooperation Agency) and by Lund University.

Postal address: SASNET – Swedish South Asian Studies Network, Scheelevägen 15 D, SE-223 70 Lund, Sweden
Visiting address: Ideon Research Park, House Alfa 1 (first floor, room no. 2040), in the premises of the Centre for East and South East Asian Studies at Lund University (ACE).
Phone: + 46 46 222 73 40
Fax: + 46 46 222 30 41
E-mail: sasnet@sasnet.lu.se
Web site: http://www.sasnet.lu.se
Staff: Staffan Lindberg, director/coordinator & Lars Eklund, webmaster/deputy director
Back to SASNET


---