SWEDISH SOUTH ASIAN STUDIES NETWORK

---
Newsletter 98:
11 June 2009
• Deadline for SASNET grants on Monday 15 June


Closing date for applications is Monday 15 June 2009. There are three kinds of grants offered by SASNET: 1. Networking grants for planning new research and/or education programmes or projects in collaboration between Swedish and South Asian partners; 2. Guest lecture programme grants (for inviting a guest lecturer from South Asia to visit Swedish universities), and 3. Grants for organising South Asia related interdisciplinary research workshops either in Sweden or in South Asia. Please note that the main applicant must always be a researcher or teacher based at a Swedish university. All previously distributed SASNET grants are presented on our web page (go for the list). Decisions will be taken on Tuesday 22 September 2009. More information.
• SASNET organises Mahatma Gandhi seminar in September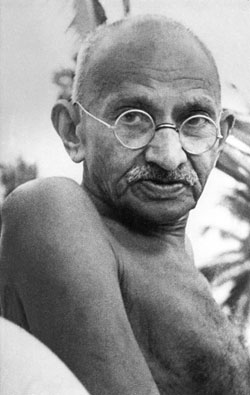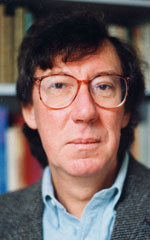 David Arnold, Professor of Asian and Global History at the University of Warwick, UK will participate in a SASNET seminar on Mahatma Gandhi, to be held in Lund on Thursday 10 September 2009, 19.00–21.00. Prof. Arnold, who is also a Fellow of the British Academy, will talk about "Gandhi: The Mahatma and the Machine". Arnold was formerly Professor of South Asian History at the School of Oriental and African Studies (SOAS) in London and was a founding member of the Subaltern Studies group of South Asia scholars whose work helped to transform the writing of Indian history in the 1980s and 1990s.
David Arnold taught an undergraduate course on Gandhi and Gandhism at SOAS for many years and in 2001 published a work on Gandhi in the 'Profiles in Power' series. His current research is on everyday technology in India from 1880 to 1960. This includes a reappraisal of Gandhi's significance as a critic of modernity and his impact on technological change in twentieth-century India. This is part of the background to his Lund University presentation.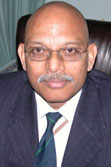 H.E. Mr. Balkrishna Shetty, Ambassador of India to Sweden (photo to the right), will talk on "The Relevance of Mahatma Gandhi in today's World". Mr. did his B.Sc Honours in Mathematics from Presidency College, Calcutta (1970) and M.Sc. (Mathematics) from Indian Institute of Technology, Kanpur (1972). After a period of research in Mathematics at the Tata Institute of Fundamental Research, Mumbai, he joined Indian Statistical Service in 1973 and was Assistant Director, dealing with Industries and Trade Statistics in Central Statistical Organisation, Government of India, New Delhi. He has been India's Ambassador to Sweden since January 2009.
The Gandhi seminar will be held in the auditorium of Lund University's Centre for Languages and Literature (SOL-Centrum), Helgonabacken 14, Lund. All are welcome.

• Inauguration of Lund University's Mahatma Gandhi books collection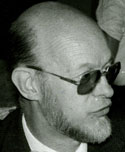 Earlier the same day, on Thursday 10 September 2009, at 15.00, the Mahatma Gandhi books collection (part of the Karl Reinhold Haellquist Memorial Collection) will be formally inaugurated by the Ambassador of India to Sweden, Mr. Balkrishna Shetty. SASNET has taken care of and catalogued a large books donation from the private library collection of the renowned Swedish historian Karl Reinhold Haellquist (photo), who passed away in 2000 after working for many years at the Nordic Institute of Asian Studies (NIAS) in Copenhagen. A large part of the collection, more than 6 000 South Asia related books, journals, videotapes and pamphlets on various aspects of South Asian studies, was later donated to SASNET/Lund University by his wife, Inger Sondén-Haellquist. The collection includes Haellquist's unique collection of books on Mahatma Gandhi, that is now on display in Lund University's Asia Library at Scheelevägen 15 C. More information about the Karl Reinhold Haellquist Memorial Collection.
• SASNET instrumental in facilitating MoU between Skövde and Rajshahi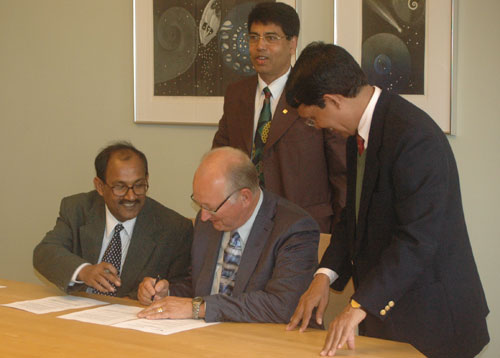 SASNET's deputy director Lars Eklund visited the University of Skövde on 28 May 2009. He was invited to participate in the signing ceremony of a Memorandum of Understanding (MoU) between the universities of Skövde and Rajshahi, Bangladesh. The MoU focuses on student exchange and research collaboration within Biomedicine, Bioinformatics, Ecology, Molecular Biology, Physiology, and Systematic Biology. The initiative comes from Dr. Abul Mandal and his colleagues at the School of Life Sciences, University of Skövde. The MoU was signed by the Vice Chancellor of Skövde University, Mr. Leif Larsson, and Prof. Ananda Kumar Saha, Dept. of Zoology, representing the University of Rajshahi. SASNET has been instrumental in promoting the Skövde–Rajshahi collaboration by providing a planning grant last year for a project led by Dr. Mandal on "Development of new varieties of crops for avoiding loss of harvest caused by climatic instability in Bangladesh" (more information). To further celebrate the visit to Skövde by a delegation from the University of Rajshahi, a "Bengali Evening" was held at 20.15 with a cultural programme that included a professional Bharata Natyam performance by Ms. Shivapriya Bagchi from Kolkata, India (see large photo in the top of the Newsletter). More information.
• SASNET organises conference on South Asian Studies for 50 young Nordic scholars
SASNET organises a Nordic conference on South Asian Studies for young scholars in Falsterbo 17-19 August 2009. The aim of the conference is to gather master students, doctoral students, postdoctoral researchers and other junior scholars in the Nordic countries (including Denmark, Finland, Iceland, Norway and Sweden) who focus on South Asia in their research studies. 50 persons have been accepted as participants to the conference, that is convened by Dr. Kristina Myrvold, Lund University, and Ms. Julia Velkova, Gothenburg University. The aim behind the conference, which is similar to a conference that SASNET organised in Marstrand in 2002 (more information), is to provide an opportunity for young scholars to present their future and ongoing research projects, establish contacts with colleagues in the Nordic countries, and discuss the challenges and opportunities of career planning and conducting research in South Asian Studies.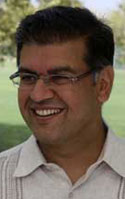 The keynote speaker will be Prof. Vinayak Chaturvedi (photo), University of California Irvine. He will lecture about "Dialogues with M.K. Gandhi on History and Violence in India". Other principal speakers will be Prof. Pamela Price, Oslo University, who will talk about "Being a South Asianist in the Nordic countries: Being Glocal"; and Dr. Mirja Juntunen, Uppsala University, coordinator of the Nordic Center in India (NCI), who will talk about "A Nordic Perspective on Prospects and Challenges for Scholarly Interaction with South Asia". A workshop will be led by Editor Teddy Primack, Academic Documents Associates, New York, the workshop being entitled "How to displease an editor". A number of thematic sessions will be led by Prof. Knut A. Jacobsen, University of Bergen; Dr. Peter B Andersen, Copenhagen University; Dr. Catarina Kinnvall, Lund University; Dr. Per Hilding, Stockholm University; and Dr. Per Knutsson, Gothenburg University.
Finally there will be a number of senior Nordic researchers from the SASNET network who will act as "champions" in plenary sessions on important issues. Selected student participants will prepare these sessions. Among confirmed "champions" are Prof. Bo Lindblad, Karolinska Institutet; Dr. Anna Godhe, Gothenburg University; Dr. Jan Magnusson, Lund University; Dr. Christer Norström, Stockholm University, Prof. Devdatt Dubhashi, Chalmers University of Technology; Dr. Zarina Kabir, Karolinska Institutet; and Prof. Staffan Lindberg, Lund University.
Venue: Falsterbo Kursgård, Ljungvägen 1, Höllviken (south of Malmö). More information in the conference web site.
• More information about SASNET and its activities
See SASNET's page, http://www.sasnet.lu.se/sasnet.html
• CMI in Bergen announces position as new Director


Chr. Michelsen Institute (CMI)in Bergen, Norway, seeks a new Director. CMI is an independent, multidisciplinary social science research institute, working with applied development research. The institute comprises 70 staff members and had a turnover of NOK 64 million in 2008. The institute has a wide range of international contacts, including in South Asia. In the autumn 2009, CMI will move into new offices at the University of Bergen. The current Director of CMI will leave his position at the end of his fixed-term contract on 31 March 2010. Candidates for the position should have command of a Scandinavian language and an understanding of the Norwegian system of research and development cooperation. A broad international network, especially with researchers and research institutions in the South, is desirable. Deadline for applications is 30 June 2009. More information.
• Strong links between Blekinge and South Indian universities in research and education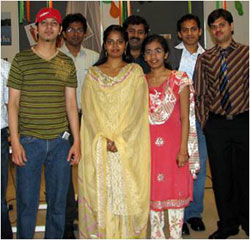 Blekinge Institute of Technology (BTH) is working hard to further expand its exchange programmes with South Indian universities on both education and research. Since 2006, BTH has also developed formalised exchange programmes with several universities in India, especially in Hyderabad and Chennai. Gurudutt Velpula, a recent BTH graduate from Andhra Pradesh was greatly involved in the issue, and he was hired to investigate on-site opportunities for cooperation with universities in the Andhra Pradesh region. In 2007, MoU's on joint Double Diplomas in the fields of Signal Processing and Software Engineering was signed with both JNTU and Andhra University. In the spring of 2008 about 40 Indian students arrived as the first to participate in the cooperation project with BTH. During the 2007-2008 academic year another Double Diploma programme was created in Telecommunication Systems with JNTU and Andhra University, respectively. During the spring of 2009 about 80 Indian students are expected to arrive at BTH in the six Double Diploma programmes. More information about the educational collaboration with Indian universities.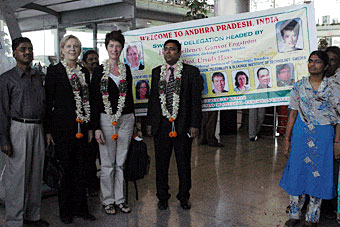 BTH's efforts are part of a larger scheme run by the regional administration in the South-East Swedish region of Blekinge, to develop links not only regarding education and research but also in business between Blekinge and the South-East region of India, the states of Andhra Pradesh and Tamil Nadu, an area of India where the on-going industrial and economic expansion is extremely high, especially concerning the IT- and telecommunication industry. The India project in Blekinge, as it is called, started in May 2008 and will continue throughout December 2009. In February 2009, a big delegation from Blekinge Institute of Technology (BTH), led by the Vice Chancellor Ursula Hass, went on an official week-long tour to India. The aim of the BTH tour to India was to strengthen the existing ties regarding research collaboration and student exchange. The Governor (landshövding) of Blekinge therefore accompanied the university delegation to India. Full information about the Blekinge India Project, with a link to the delegation's India blog page.
Through the India Project, BTH has also been able to enhance cooperation in collaborative research between researchers at BTH and the Indian Institute of Technology Madras (IIT-M) in Chennai. A formal cooperation agreement was signed in November 2008. The collaboration project is funded by the Swedish Research Council and the Swedish International Development Cooperation Agency (Sida) via the Swedish Research Links Asia programme. The collaboration partner institution on the Indian side is the interdisciplinary TeNeT (Telecommunications and Computer Networking) Group at IIT-M, headed by professor Ashok Jhunjhunwala. The TeNeT Group has an explicit mission: to provide people living in rural areas in India with robust, affordable and easily accessible internet access and e-services which can contribute to good quality of life for individuals and sustainable development and growth for India and the rest of the world. More information about the research collaboration with IITM.
Read also a SASNET report from a visit to BTH in 2007
• Social Science Baha announces research fellowships in Kathmandu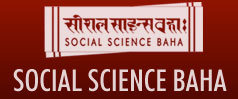 The Social Science Baha, set up in 2002 to foster and facilitate the development of the study of the social sciences in Nepal, announces three research fellowships for an interactive mapping and archive project entitled "Contemporary Art and Theatre in Kathmandu". Social Science Baha, with the support of Ford Foundation, has set up the Interactive Mapping and Archive Project (IMAP) to collect cultural materials, specifically art, theatre and performance related, produced within the valley of Kathmandu after 1960. It was after this period that there was a rapid increase in the rate of migration from all over Nepal into the valley; a perpetual movement of people that continues up to this day. Due to the internal migration the cultural space in the valley has become rapidly transformed as people from various ethnic groups and geographical locations arrived in the valley, rewriting its indigenous culture by adding their own cultural expressions – through plays, novels, poetry, paintings, music, etc – to the overall cultural fabric of the valley. This has led to the creation of 'hybrid' cultural forms, as creative artists coming from a variety of ethnic/geographical locations have taken up modes of expression and narratives belonging to each other's cultural domains. The fellowships are intended to build a foundation for the way in which contemporary art developments in Nepal are understood. The fellowship period is six months, during the period July-December 2009. Deadline for applications is 20 June 2009. Full information.
• More information about South Asia related research at Swedish and Nordic universities
See SASNET's page, http://www.sasnet.lu.se/research.html
• Heidelberg Masters programme on Health and Society in South Asia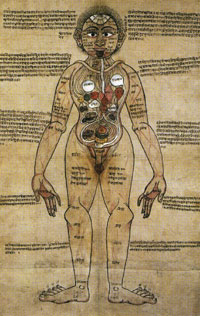 Since 2008, the South Asia Institute at University of Heidelberg, Germany, runs an interdisciplinary Master's programme entitled "Health and Society in South Asia". The programme is a taught, two-year interdisciplinary degree with a focus on Medical Anthropology and South Asian Studies. It is intended for students who plan to work (or already work) in health-related fields but also for those who wish to pursue an academic career. The programme is administered by the Dept. of Anthropology at the South Asia Institute, specializing in Medical Anthropology, with various staff members conducting research on ritual healing, folk medicine, South Indian medicine, health and environment, Ayurveda, Tibetan Medicine, gender and health, women's reproductive health and Islam, and other topics. In the first semester, students are introduced to the main theories and research themes in the field of Medical Anthropology as well as to the major medical traditions and current health issues in South Asia. In the second semester all students are obliged to learn one South Asian language, and also receive training in research methods and presentation skills. The third semester is used for the extensive preparation of a practical field experience or a work placement, which will form the basis for the Master's thesis, which will be prepared and written over the fourth semester.
A new programme will start in April 2010. Applications are due on 31 December 2009. More information.
• Information about South Asia related education at Swedish and Nordic universities
See SASNET's page, http://www.sasnet.lu.se/education.html
• Kolkata conference joint initiative by Gothenburg and Jadavpur universities


An International Conference entitled "Interface between East and West: Multiculturalism and Identity: What Can Sociology and Religious Studies Contribute to the Making of a Better Society" is held at Jadavpur University (JU) in Kolkata, India, 10–12 June 2009. It is jointly organised by the Dept. of Sociology, Jadavpur University, and the Dept. of Literature, History of Ideas and Religion at the University of Gothenburg, Sweden. The conference is an initiative by the International Forum for the Study of Society and Religion (IFSSR), launched by Jadavpur and Gothenburg with a few other European partners, including the Oxford Centre for Hindu Studies. More information about IFSSR.
The aim of the conference is to investigate the social and political role of religion in the historical and contemporary context and in the interaction between India and Europe. Venue: Anita Banerjee Memorial Hall, UG Arts Building, JU, Kolkata. Full programme.
• Bangkok conference on Asian Folklore
An International Conference on Asian Folklore (ICAF 2009) will be held in Bangkok, Thailand, 2–3 July 2009. The conference is organsied by the Faculty of Arts, Silpakorn Univesity in Muang Nakhonpathom, with the Faculty of Humanities, Naresuan University, and The Center of Folklore Research, The Faculty of Arts, Chulalongkorn University, as co-hosts. Silpakorn University 73000, Thailand. It aims to build national and international research networks that will encourage both folklore curricular development and long-term folklore research cohorts. It is expected that around 150 Thai and non-Thai academics will attend the conference. Invited speakers include Dr. Rabindranath Sarma from the North-Eastern Hill University in Shillong, India, who will a presentation on "Folklore Studies: Growth and Development in North-East India", and another one on "Rice Culture and People of India's North-East". Venue: Miracle Grand Hotel, Bangkok.
• 81st British South Asia Archive & Library Group conference
The British South Asia Archive & Library Group (SAALG) organises its 81st conference in Cambridge, UK, on Friday 3 July 2009. SAALG consists of representatives of libraries, archives and other institutions in the United Kingdom with some degree of specialisation in South Asian Studies. The programme include presentations by Bill Noblett, Cambridge University Library on "Material for the study of Indian history in the Official Publications Collection"; and by Chris Gill, Strathclyde University, on "Civil veterinary material in the National Library of Scotland India Papers Collection – a previously neglected resource for research into environmental history and the social history of medicine in a colonial context". Venue: Ancient India and Iran Trust, 23 Brooklands Avenue, Cambridge. More information.
• Beijing conference on Reproductive and Sexual Health and Rights


The 5th Asia and Pacific Conference on Reproductive and Sexual Health and Rights will be held in Beijing, China, 17–20 October 2009. The conference, following the successful conferences in Manila, Bangkok, Kuala Lumpur and Hyderabad, is being organized under the sponsorship of and in collaboration with China Family Planning Association (CFPA), International Planned Parenthood Federation (IPPF), IPPF East & South East Asia and Oceania Region (ESEAOR), and China Population Association (CPA), and co-sponsored by United Nations Population Fund (UNFPA), Partners in Population and Development (PPD) and National Population and Family Planning Commission of China (NPFPC). Topics to be covered are Sexual & Reproductive Health and Rights (SRHR); Gender , Sexuality and Culture; Youth empowerment and participation; Linkages of HIV/AIDS and RTI/ STIs prevention with SRHR; Ensuring access to SRHR for poor people and poverty alleviation; and Ageing and SRHR. Last date for submission of abstracts is 30 June 2009. More information.
• UNRISD conference on Social and Political Dimensions of the Global Crisis


The United Nations Research Institute for Social Development (UNRISD) will host an international conference entitled "Social and Political Dimensions of the Global Crisis: Implications for Developing Countries" in Geneva, Switzerland, 12–13 November 2009. The aim of the conference is to better understand the social and political dimensions of the current crisis and subsequent policy and institutional reforms, and their implications for developing countries. In addition, the conference will provide an opportunity to identify key issues for future research in this field. Researchers are invited to submit abstracts proposing papers that relate to the following themes and questions: – The social and political origins of the financial crisis; Enhancing social protection, redistribution and care through social policies; and The politics of institutional and transformative change. Abstracts should be submitted before Monday 15 June 2009. More information.
• Development challenges and alternatives theme for 2009 NFU conference


The 2009 Norwegian Association for Development Research (NFU) Annual Conference will be held at the University of Agder in Kristiansand, Norway, 23–24 November 2009. The theme for the 2009 NFU conference will be "The new global setting: Development challenges and alternatives". One of the issues that will be discussed during the conference is how geo-political power relations have shifted, providing new countries such as China, India, Brazil and Mexico with increased power and influence. Deadline for workshop/panel proposals is 11 June 2009, whereas abstracts should be submitted before 7 September 2009. More information.
• Delhi conference on Region Formation in Contemporary South Asia
An international conference on "Region Formation in Contemporary South Asia" will be held at the University of Delhi, India, 25–27 November 2009. This interdisciplinary conference seeks to promote discussion of the economic and political significance of regions in the subcontinent. The conference focuses upon two important observations of contemporary South Asia. The first is that relations of production, exchange and 'kinship' (including those of caste, tribe and gender) continue to have significant spatial variation. The second observation is that asymmetry exists between region boundaries and the superimposition of administrative units. The conference is interested in the peculiarities of how regions and state administrative units relate, given the perpetuation of regions and highly geographically uneven development throughout South Asia. The opening address will be given by Professor David Seddon, author of many important works on Third World social formations. The conference builds upon the 2008 conference 'The Character & Trajectory of the Indian Economic Formation in an Era of Globalisation'. Executive organisers are Kumar Sanjay Singh and Simon Chilvers. Deadline for abstracts is 1 September 2009. More information.
• Indo-Swedish conference on rights and realities of girl children
An Indo-Swedish conference entitled "Do girls belong to a lesser God? The rights and realities of girl children in the developing and the developed world" will be held in Jaipur, Rajasthan, India, 27–29 September 2010. The conference will be jointly organised by the Dept. of Education, University of Gothenberg, Sweden; and the Dept. of Political Science, Government S.K. College, Sikar, affiliated with The University of Rajasthan. It will focus on the fact that human rights, their violations and means to protect and promote them, are big issues all over the world. The proposed conference aims at bringing together scholars from the developed and the developing world to compare and exchange notes on their research in the field of human rights of women/girls and children, and try to develop strategies/networks for future academic exchange and cooperation so that there is a continuous process of learning from each other's experiences. A few grants (financial support) would be available for participants. Paper proposals are invited before 25 June 2009. They should be submitted by e-mail to the conference convenors, Amita Agarwal at Government S.K. College and Ilse Hakvoort, University of Gothenburg. More information.
• Other conferences connected to South Asian studies arranged all over the World
See SASNET's page, http://www.sasnet.lu.se/conferences.html#conf
South Asia related culture in Scandinavia
• Bollywood exhibition in Gothenburg lasts whole summer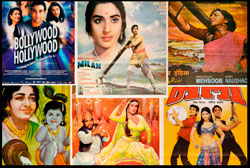 The exhibition "BOLLYWOOD", is now shown at the Museum of World Cultures in Gothenburg. The exhibition, previously shown at the Museum of Far Eastern Antiquities (Östasiatiska Museet) in Stockholm, takes off in Indian films and shows how contemporary India is connected to its past through stories and myths about love, gods and heroes. What is Bollywood? Why has it become so fantastically popular? Who are the world's most popular movie stars, really? The exhibition is entrance free and continues until 27 September 2009. During this period many programmes with film shows, dance performances and lectures are organised. In the exhibition, produced by the Museum of World Culture in cooperation with the Museum of Far Eastern Antiquities and the Helsinki City Art Museum in Finland, the entire family may enjoy experiences from a world that still seems to be far from our daily lives. Or is that really so? In the Bollywood exhibition, the audience can try to be a singing star, record their own Bollywood film and dance in great dance scenes from popular Bollywood movies. The exhibition discusses what Bollywood as a cultural expression actually consists of and how such a massive success can affect your world view. Venue: Världskulturmuseet, Södra Vägen 54, Göteborg. More information.
• Vox Pacis festival again to be held in Stockholm


The Choral Concert entitled Vox Pacis – The Voice of Peace, first held in 2008, will again be held in Stockholm on Thursday 20 August 2009. Vox Pacis is performed by singers and choirs from the different world's religions, including Islam, Buddhism and Hinduism. More than 200 singers, musicians, and dancers from 15 countries in Asia, Europe, Middle east and North Africa will participate in the concert. Together they will also sing the cantata "A Challenge to Humanity" with music by Ylva Q Arkvik and lyrics by Sigrid Kahle. Just like last year, the Vox Pacis festival also includes several concerts in the two weeks preceding the choral concert, with performances by among others the Indian Tabla maestro Debashish Mukherjee, the Tibetan solo singer Chime Arkahang, and Shipra Nandy, classical Indian vocalist from Kolkata but now living in Sweden. More information.
• More information about South Asia related culture in Sweden and Scandinavia
See SASNET's page, http://www.sasnet.lu.se/culture.html
New and updated items on SASNET web site
• Swedish departments where research on South Asia is going on:
Constantly added to the list of research environments at Swedish universities, presented by SASNET. The full list now includes 253 departments, with detailed descriptions of the South Asia related research and education taking place! Go to http://www.sasnet.lu.se/environment.html
• Useful travelling information
Look at http://www.sasnet.lu.se/travelling.html. Updated travel advises from the The British Foreign & Commonwealth Office about safety aspects on travelling to the countries of South Asia.
---
Best regards,
Lars Eklund
deputy director/webmaster
SASNET/Swedish South Asian Studies Network
SASNET is a national network for research, education, and information about South Asia based at Lund University. Its aim is to promote a dynamic networking process in which Swedish researchers co-operate with researchers in South Asia and globally.
The SASNET network is open to all the sciences. Priority is given to interdisciplinary cooperation across faculties, and more particularly to institutions in the Nordic countries and South Asia. SASNET believes that South Asian studies will be most fruitfully pursued as a cooperative endeavour between researchers in different institutions who have a solid base in their mother disciplines.
The network is financed by Sida (Swedish International Development Cooperation Agency) and by Lund University.
Postal address: SASNET – Swedish South Asian Studies Network, Scheelevägen 15 D, SE-223 70 Lund, Sweden
Visiting address: Ideon Research Park, House Alpha 1 (first floor, room no. 2040), in the premises of the Centre for East and South East Asian Studies at Lund University (ACE).
Phone: + 46 46 222 73 40
Fax: + 46 46 222 30 41
E-mail: sasnet@sasnet.lu.se
Web site: http://www.sasnet.lu.se

Back to SASNET


---