SWEDISH SOUTH ASIAN STUDIES NETWORK

---
Department of Nursing Science, Karlstad University
Postal address: Avdelningen för omvårdnad, Karlstads universitet, SE-651 88 Karlstad, Sweden
Visiting address: Universitetsgatan 1
Web page: http://www.kau.se/utbildning/kurser/amne/AM1048
Contact person: Professor Elsy Athlin, phone: + 46 (0)54 700 16 59
South Asia related activities
In 2008, the Dept. of Nursing Science established a Linnaeus Palme exchange programme with the Datta Meghe Institute of Medical Sciences (Deemed University), DMIMSDU, in Wardha, 70 km away from Nagpur in India. University Lecturer Agneta Danielsson coordinates the project at Karlstad University.
The contact person on the Indian side is Prof. Ramchandra Goyal, Dept. of Community Medicine, DMIMSDU. The collaboration project started has received continued funding for the period 2009-10. More information about the South Asia related Linnaeus Palme projects for 2009-10.
DMIMSDU was founded by Mr. Dattaji Meghe, Member of Parliament representing the people of Maharashtra in Lok Sabha for 3 consecutive terms and presently a member of Rajya Sabha. He is still the Chancellor of the university, that from being a small educational institute 25 years ago, now has grown up into a educational empire covering almost all faculties of education spread all over Maharashtra state (with 27 institutions right from pre-primary to postgraduate levels covering various faculties like Medical Sciences , Pharmacy , Engineering, Social Science , Commerce, Science, Physical Education and Performing arts).
In 2008, the exchange programme started by sending two teachers in each direction. Elsy Athlin and Agneta Danielsson went to Wardha. Teachers from DMIMSDU should come to Karlstad during 2009, and from the Fall 2009 the exchange also includes students.
In December 2009, Elsy Athlin received a planning grant from the Swedish Research Links programme (funded by Sida and the Swedish Research Council) for a India related project titled "Collaboration between academy and clinical practice to promote evidence-based practice in Indian and Swedish health-care contexts". The project will be carried out in collaboration with Professor Goyal at DMIMSDU. More information on the Swedish Research Links grants 2009.

Partner driven Swedish-Asian collaboration project on evidence-based practice in India and Sweden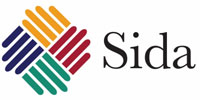 In July 2010, the Swedish International Development Cooperation Agency (Sida), through its program for Partner Driven Cooperation (Aktörssamverkan), announced a call for applications for grants to collaborative projects related to access to and use of research for the period 2010 – 2012. This program is not support to research but rather assisting partners in assessing and using research in policy formulation and innovation. Sida's initiative for Partner Driven Cooperation is aiming to support sustainable cooperation relationships, and concerns only a few selected countries, namely China, India, Indonesia, Vietnam, South Africa, Botswana and Namibia. More information.
In December 2010, decisions were made. A total number of 32 projects were selected, out of which nine refers to Indo-Swedish collaboration projects. Information about all India related projects given grants.
Professor Elsy Athlin is the main applicant for one of these India related grants. She and her colleagues behind the application are given SEK 4.3 m for three years (2010-12) for a project entitled "Collaboration between academy and clinical practice to promote evidence-based practice in India and Swedish health care". More information will follow.