SWEDISH SOUTH ASIAN STUDIES NETWORK

---
Department of Plant and Environmental Sciences, Gothenburg University:
Postal address: Institutionen för växt- och miljövetenskaper, Gothenburg University, Box 461, SE-405 30 Göteborg
Visiting Address: Carl Skottsberg gata 22 B
Web page: http://www.dpes.gu.se/
Contact person: Professor Olof Olsson, phone: +46 (0)31 786 25 99
Research connected to South Asia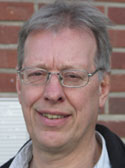 Professor Olof Olsson works in the Plant Cell and Molecular Biology group. He is now engaged in research related to Cold Acclimation in oats and other plants. One of the current projects relate to rice growing in Nepal. It has been carried out in collaboration with Dr. Gokarna Gharti-Chhetri, Dr. Marcus Bräutigam, and PhD candidate Aakash Chawade. Also involved in the project have been: Dr. Hari Bimb, National Research Council (NARC) in Kathmandu, Nepal; Dr. S.P Sah, National Research Council (NARC), Kathmandu, Nepal; Associate Professor Mats Ellerström, Göteborgs Universitet; Dr. Christer Olsson, Göteborgs Universitet; Dr. Jorge Mayer, Golden Rice Project Manager, University of Freiburg, Germany; Dr. Margareta Eklund, Department of Science, Environment, Society, Malmö University; Dr. Margareta Hökenberg, BioAgri; and Professor Anders Jonsson, Lantmännen AnalyCen Ab. More information on Prof. Holm's personal web page.


The long-term scientific goal is to increase rice yield in midhill and highhill areas (500-3000 m above sea level) in Nepal. The most important reasons for rice yield loss are the fungal pathogen Magnaporthe grisea (rice blast) and cold night temperatures. The project aims to introduce a biocontrol method based on bacteria to limit the rice blast disease. By molecular markers and genetic engineering the researchers aim to develop more cold hardy varieties of the local Himalayan rice Jumli Marsh.
In August 2003 the project, then named "Development of Stress tolerant Rice Cultivars for Nepal" was given a SASNET planning grant, and in October 2004 the project was given both SEK 600 000 as a three-years grant (2005-07) from the Swedish Research Links (Asian–Swedish research partnership programme financed by Sida and the Swedish Research Council), and SEK 1 800 000 from Sida's Developing Country Research Council (U-landsforskningsrådet).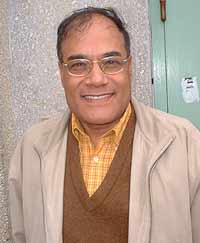 Gokarna Gharti Chhetri has worked as a senior researcher at the department, and been active in the plant molecular biology group. Chhetri hailing from Nepal was much involved in the project mentioned above, but he has also worked on a research project on "Regeneration and Agrobacterium-mediated Transformation of Avena sativa L.", which is a study carried out on common oat (Swedish: havre).
Due to lack of continued research funding, Dr. Chhetri has now left the department and moved to USA.

Prof. Olof Olsson and Dr. Gokarna Gharti Chhetri have both been involved in a Sida funded research project on the interaction between knowledge and values in the opinion moulding on gene technology, in particular genetic manipulation of crops, GMC. In August 2005 they were given SEK 55 000 as a SASNET grant for an educational programme titled " Development of Biotechnological Education Programs and Information Packages in Nepal." The project was carried out in collaboration with the School of Teacher Education, Malmö University, and the main applicant there was Dr. Margareta Ekborg. More information about the project, including an abstract.
The research partners in Nepal were:
• Dr. Binayak Rajbhandary, Executive Chairperson of the Himalayan College of Agricultural Sciences & Technology (HICAST).
• Tilak Shrestha, Associate Professor, Khwopa College in Bhaktapur, affiliated to Tribhuvan University.
• Bhola Man Singh Basnet, Head Communication, Publication & Documentation Division, National Agricultural Research Institute (NARI), Lalitpur.
In August 2007, Prof. Olof Olsson, and Dr. Gokarna Gharti Chhetri recieved a SASNET planning grant for a new research project titled "Phytoremediation of Arsenic in South Asian countries." See the full list of SASNET planning grants 2007.
The long-term objects of the project will be
To study the contribution of irrigated crops to Arsenic (As) in the food chain.
To initiate interdisciplinary actions to raise community awareness about the As problem
To develop plant systems for arsenic remediation of contaminated land
The major aim of the planning grant was to visit potential collaborators in India, Bangladesh and Nepal; to perform field trips to get a first hand personal impression of the problem; and to develop a Sweden-India-Nepal-Bangladesh research network on As mitigation. The collaboration partners in the project are Professor Majeti N. V. Prasad, Environmental Biology, Department of Plant Sciences, University of Hyderabad, India; Dr. Hari Prasad Bimb, Head, Biotechnology Unit/Ag-Botany Division, Nepal Agriculture Research Council, Lalitpur, Nepal; and Professor S. M. Imamul Huq, Department of Soil, Water & Environment, University of Dhaka, Bangladesh.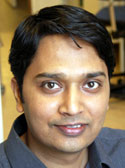 Aakash Chawade has been working with Prof. Olof Olsson on projects related to understanding processes involved in the cold acclimation mechanism in Arabidopsis thaliana, oats and rice. One of the projects have focused on Cold stress in Oryza sativa – rice. Rice is a staple for a large part of the human population and more so in the Asia. It can be grown on the plains as well as on the hills. In-spite of possessing the functional CBF genes in the genome, rice is a chilling tolerant but cold sensitive plant. Some of the rice cultivars are however better chilling tolerant than the rest. Aakash's goal in this project has been to study and characterize rice genes that could improve the freezing tolerance of rice. Hence, he has studied four different rice genes by over-expressing them in Arabidopsis thaliana.
Aakash Chawade defends his doctoral dissertation entited "Unravelling the complexity of cold acclimation in plants" on Friday 10 June 2011, at 10.00. The faculty opponent is Professor Tapio Palva, Department of Biological and Environmental Sciences, University of Helsinki, Finland. Venue: Lecture hall, Botanhuset, Carl Skottbergs gata 22 B, Gothenburg.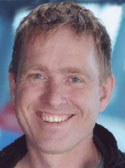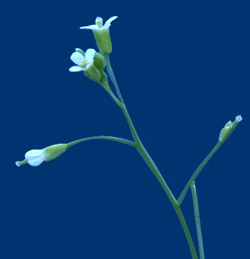 Associate Professor Magnus Holm defended his dissertation on "Function and Ca2+ regulation of mammalian transcription factors using molecular techniques and cell culture" at the Dept of Cell and Molecular Biology, Umeå University in 1997, and after that has worked in the laboratory of Dr Deng, Yale Universit. He is engaged in a research project called "Analysis of light regulated gene expression in Arabidopsis thaliana". More information on his personal web page.


The research project has been carried out in collaboration with the National Centre for Plant Genome Research, at Jawaharlal Nehru University Campus, New Delhi, India. Holm's collaboration partner in India has been Dr. Sudip Chattopadhyay, who is working on light signalling pathways in Arabidopsis.
Through the contacts with Dr Chattopadhyay three other South Asian researchers have previously been linked to the project: The two post-docs Dr Mintu Desai (2003-2004, currently post-doc at Michigan State University, East Lansing); Dr Chamari Hettiarachchi (2004–06), currently Senior Lecturer, Department of Chemistry, University of Colombo); and PhD candidate Sourav Dutta (since 2003).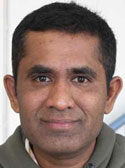 Currently, one Indian post-doc researcher works in Dr. Holm's group – Dr. Sreeram Gangappa (photo).

This project was given a SASNET planning grant in January 2003, and in October 2004 the project, now renamed "Improved crop plants by expression of central regulators of light signalling pathways" was given SEK 600 000 as a three-years grant (2005-07) from Swedish Research Links (Asian–Swedish research partnership programme financed by Sida and the Swedish Research Council). More information.
In August 2006 Dr. Holm's research group was again given a SASNET planning grant to finance a project titled "Light regulated development in plants – Translational research in Rape-seed and Rice". The project is carried out by Magnus Holm in collaboration with Dr. Hettiarachchi, who after completing 2 years of post-doctoral training in Göteborg got a faculty position as a senior lecturer at the Dept. of Chemistry, University of Colombo, Sri Lanka, where she has started her own independent research group. Part of the project is to form networks with other plant scientists in Sri Lanka.
Project abstract: The aim is to translate and apply knowledge gained from studies of the weed thale-cress (Arabidopsis thaliana) on agriculturally important crops. The ability to optimize growth and development according to available light conditions is central to plants and the light signaling factors are highly conserved among plant species. Results from Arabidopsis on the underlying mechanism can therefore be quickly applied in crop plants. Previous studies have shown that overexpression of light receptors can have positive effects on crop productivity. However, unexpected physical modifications of the chloroplasts reduced the productivity of these plants. Our studies in Arabidopsis have identified a small number of transcription factors acting as key regulators in light signaling pathways. By overexpressing these factors we hope to circumvent the negative effects associated with overexpression of photoreceptors and achieve a more specific effect on crop productivity.
Professor Malte Hermansson is involved in a Sida-funded project entitled "Microbial Diversity and Development of Antibiotic Resistance Associated with Industrial Wastewater Treatment", that was awarded for 2009-2011 to Prof. Edward Moore, Institute of Biomedicine, Sahlgrenska Academy of Gothenburg University and to Dr. Yogesh Shouche, National Centre for Cell Science, Pune, India, to be carried out in collaboration with Prof. Joakim Larsson, Institute of Neuroscience and Physiology, Sahlgrenska Academy. Full information about the project.