SWEDISH SOUTH ASIAN STUDIES NETWORK

---
th
Recommended reading for South Asia researchers and students, page 1
– Articles published on the Internet
Some articles available on the Net which might be of interest to others in the field. Besides our own recommendations we also publish such given by other reliable sources, e g from the Norwegian NoFSA-net and the Brittish BASAS Bulletin. Personal comments marked by italics.
Page 1
Page 2
---
Regional/South Asia:
Well initiated articles about South Asia appear in every issue of Himal Southasian Magazine, published from Kathmandu, Nepal. The recent issue can be read right away on the web, but Himal Southasian also offers a comprehensive 20-year archive to its readers for FREE. It takes not more than a minute to register and get hold of the wide range of articles, art, cartoons, etc. that have featured in Himal over the years. Go for Himal Southasian Magazine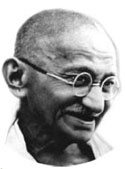 • Gandhi and the politics of religion. Prof. Ishtiaq Ahmed, Dept. of Political Science, Stockholm University, on Mohandas Karamchand Gandhi and his opposition towards the creation of Pakistan. Such opposition was based on his conviction that Hindus and Muslims and other communities could live together and make their particular contributions to building a multi-religious, multi-cultural nation with equal rights for all citizens. However, when partition did take place he took positions that have no parallels, historically or contemporaneously. Daily Times, Lahore, 16 November 2010.


• Low Levels of Genetic Divergence across Geographically and Linguistically Diverse Populations from India. Noah A. Rosenberg, Saurabh Mahajan and other researchers at Human Genetics and Life Sciences departments in USA, on the fact that although India comprises more than one sixth of the world's human population, it has largely been omitted from genomic surveys that provide the backdrop for association studies of genetic disease. The researchers have genotyped India-born individuals sampled in the United States, and analyzed 1,200 genome-wide polymorphisms in 432 individuals from 15 Indian populations. They find that populations from India, and populations from South Asia more generally, constitute one of the major human subgroups with increased similarity of genetic ancestry. PLoS Genetics 22 December 2006.
• Afghanistan: Why India's Cooperation is a Problem for Pakistan. With the Taliban no longer in the Pakistani camp as they once were, Afghanistan could return to being even more hostile to Pakistan. There is significant anti-Pakistani sentiment in Afghanistan because of the perception of Pakistani interference in their country. In contrast, Afghan attitudes in general are far more positive toward India because of the increased assistance India has begun to provide. Thus, when it comes to Pakistan and its complicated relationship with neighbors Afghanistan and India, it appears what goes around comes around. Stratfor/Strategic Forecasting Inc 11 April 2008.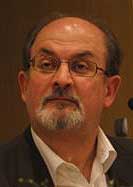 • Salman Rushdie: His life, his work and his religion. In the 17 years since Ayatollah Khomeini passed a death sentence on Salman Rushdie, the writer's unflinching criticism of the religion into which he was born has never been stifled. Now, as the force of Islamist fury reverberates around the world, the acclaimed Anglo-Asian novelist tells Johann Hari why we're all living under a fatwa now. Independent News and Media 13 October 2006.
• AIDS in South Asia. Understanding and Responding to a Heterogeneous Epidemic. World Bank Report written by Stephen Moses, James F. Blanchard, Han Kang, Faran Emmanuel, Sushena Reza, Paul Marissa, L. Becker, David Wilson and Mariam Claeson. According to the report, more than 5.5 million people are infected with HIV in South Asia, with the epidemic increasingly driven by the region's flourishing sex industry and injecting drug use. South Asia's HIV and AIDS epidemic can be expected to grow rapidly unless the eight countries in the region, especially India, can saturate high-risk groups such as sex workers and their clients, injecting drug users, and men having sex with men with better HIV prevention measures. The report was launched at the 16th International AIDS Conference in Toronto, Canada, 13–18 August 2006.
• The Uses and Abuses of Multiculturalism. Chili and Liberty. Essay by Prof. Amartya Sen, on the demand for multiculturalism in the contemporary world, the confusion surrounding the recent Danish cartoons of the Prophet Mohammed and the fury they generated. Also drawing similarities between the problems that Britain faces today and those that British India faced, and which Mahatma Gandhi thought were getting direct encouragement from the Raj. New Republic 18 February 2006.
• Pakistan Replays the 'Great Game'. Husain Haqqani, Director of Boston University's Center for International Relations, on how Pakistan's concern about the lack of depth in land defenses led to the Pakistani generals' strategic belief about the fusion of the defense of Afghanistan and Pakistan. Pakistan's complicated role in Afghanistan began well before the Soviet invasion of 1979 and the rise and fall of the Taliban can best be understood in light of this desire. Far Eastern Economic Review, October 2005
• India Bids to Rule the Waves: From the Bay of Bengal to the Malacca Strait. Ramtanu Maitra on the evidence that the Indian government believes that the new strategic command will remain vulnerable unless the entire Andaman Sea is brought under the full control of the Indian Navy. Asia Times 19 October 2005.
• Behind the Veil of a Public Health Crisis. HIV/AIDS in the Muslim World. Report by Nicholas Eberstadt and Laura M. Kelley, National Bureau of Asian Research in Seattle, Washington, USA, on the unfolding of the contagion across the great Islamic expanse. In the years immediately ahead, the HIV/AIDS pandemic threatens to wash through the Muslim world. The report however praises Bangladesh for implementing effective HIV/AIDS prevention efforts. Report published 8 June 2005.
• South Asian Seesaw: A New U.S. Policy on the Subcontinent. Ashley J. Tellis on the widely noted decision to resume F-16 sales to Pakistan and, even more, the largely ignored commitment to assist India's growth in power represent a new U.S. strategy toward South Asia. Policy Brief 38, May 2005, published by Carnegie Endowment for International Peace.
• Water is the new divide in Kashmir. Cut in the aftermath of partition, the Himalayan state of Kashmir continues to bleed, though more slowly than when war between India and Pakistan appeared close. Randeep Ramesh writes on a recent study by the Mumbai-based Strategic Foresight Group on Kashmiri water resources, entitled "The Final Settlement". Guardian Weekly 25-31 March 2005.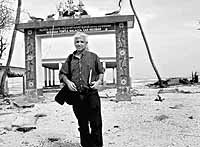 Information on the tsunami disaster in South and South-East Asia, see SASNET's Tsunami Newsletter, giving links to news sources and selected articles (including Amitav Ghosh's reports in the Hindu 11–13 January 2005 from the Andaman and Nicobar Islands).
• India looks east; Hits the road. A trilateral highway linking India with Thailand and Myanmar, and eventually, with Singapore, Malaysia, Cambodia, Laos and Vietnam is on the cards to facilitate land-based merchandise trading in the region. The 1400-km highway network, blueprinted by the three countries in 2002, will extend from Moreh on India's northeastern edge and pass through Myanmar before crossing over to Thailand. The route, which will be popularized through the 1st India-ASEAN Car Rally that starts on 22 November 2004, is currently little more than a single lane track. Once upgraded, however, the road will have dual-lanes and parts of the route will be widened to seven meters. India has already completed upgradation of the Myanmar section. The new highway is key to India's strategy to partner the ASEAN nations as a strong economic ally. India's northeastern states that include Assam, Sikkim, Manipur, Nagaland, Arunachal Pradesh, Tripura, Meghalaya and Mizoram, currently share a 1600 kms of border with Myanmar. Yet land routes connecting India and South East Asia, used in ancient times to trade medicines and merchandise, and to connect British India with the rest of Asia during the Second World War, have been lying in disuse since several years. Hence, Indian companies shipping cargo for trade to ASEAN countries, do so through the port of Singapore. India Brand Equity Foundation Newsletter India Now 22 November 2004.
• Passage to China. Essay by Amartya Sen on the intellectual links between China and India, stretching over two thousand years, that have had far-reaching effects on the history of both countries, yet hardly remembered today. What little notice they get tends to come from writers interested in religious history, particularly the history of Buddhism, which began its spread from India to China in the first century. In China Buddhism became a powerful force until it was largely displaced by Confucianism and Taoism approximately a thousand years later. But religion is only one part of the much bigger story of Sino-Indian connections during the first millennium. New York Review of Books Volume 51, Number 19 (2 December 2004)
• Gendered Violence in South Asia: Nation and Community in the Postcolonial Present. Special issue of the Sage Publications magazine Cultural Dynamics, Volume 16, Issue 2 & 3, July 2004. The guest editors Angana P. Chatterji (from the California Institute of Integral Studies, USA) and Lubna Nazir Chaudhry (from the State University of New York at Binghamton, USA) have complied a volume addressing how borders violently mark women's bodies in wars of direct and indirect conquest, and how women's agency is constituted in these times. Chatterji has also written an article on "The Biopolitics of Hindu Nationalism: Mournings", and Chaudhry an article on "Mohajir Women Survivors and Structural Violence in Karachi". Besides the volume includes articles (available as pdf-files) by Darini Rajasingham-Senanayake, Social Scientists' Association, Sri Lanka, on "Women's Agency in War and Post-Conflict Sri Lanka"; Lamia Karim, University of Oregon at Eugene, United States, on "Democratizing Bangladesh: State, NGOs and Militant Islam"; and Rita Manchanda, South Asia Forum for Human Rights, Nepal, on "the Maoist Insurgency in Nepal: Radicalizing Gendered Narratives".
• India's bid for the Security Council. Professor Ishtiaq Ahmed, Dept of Political Science, Stockholm University, arguing for the Indian bid for permanent member of the UN Security Council. Daily Times 6 October 2004.
• Towards Understanding 'Other' Cultures: From Multiple to Multicultural Built-Environment? Volume 3, Issue 2/2003 of the free refereed e-journal GBER (Global Built Environment Review), dedicated to South Asian issues. Edited by Dr Tasleem Shakur, International Centre for Development & Environmental Studies (ICDES), Edge Hill, Lancashire, UK.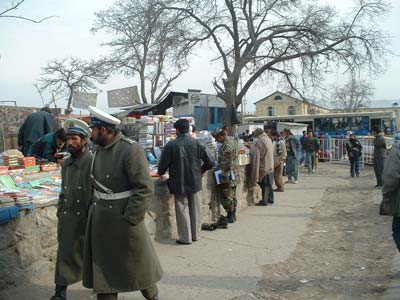 • Lessons of Empire: Britain and India. Maria Misra, Oxford University, on the legacy of the Brittish colonialism in India, which created a set of fragmented and competitive group identities that seriously impeded the achievement of an integrated state, full liberal democracy, and a successful economy, arguing that imperialism is not an appropriate model for even the best-intentioned contemporary state-builder. SAIS Review 23.2 (The Johns Hopkins University Press 2003).
• The Economics and Politics of the World Social Forum – Lessons for the Struggle against 'Globalisation'. Critical article on the WSF and recent session at Mumbai in Jnuary 2004, arguing that in all the talk on 'alternatives', the spotlight remains on alternative policies within the existing system, rather than a change of the very system itself. Aspects of India's Economy, September 2003.
• The Asian Journey Home. Special issue of Time Asia Magazine 18 August 2003. Introduction by Pico Iyer, and photos by Jon Stanmeyer. Essays by South Asian journalists, writers and photographers.
– A House Divided. Ved Mehta returns to his family home in Lahore, lost during the violent partitioning of India and Pakistan, and discovers that the past is history.
– The Pathos of Exile. Moshin Hamid on coming back to Lahore, to attend cousin Omer's wedding, finding both tradition and change, wondering why he ever left + An Exile returns – photo essay by Janet Jarman.
– Basic Instinct. Indian journalist Pankaj Mishra finds peace in a simple and remote Himalayan hamlet that succeeds in ignoring the rest of the world. + Outside History – photo essay from Mashobra village by Raghu Rai/Magnum
– Coming Out. The writer Shyam Selvadurai set up house with his boyfriend in his native Sri Lanka – a land where homosexuality is officially outlawed
– Home Free. The president of Afghanistan Hamid Karzai dreamed for years of his eventual homecoming. But for both him and his newly reborn nation, the journey has only begun.
• A South Asian union of independent states. Professor Ishtiaq Ahmed, Dept of Political Science, Stockholm University, on the need to open a new chapter in India-Pakistan relations. Daily Times 1 June 2003.
• Our forgotten commitment. Hamida Khuhro, daughter of Ayub Khuro who was a leading Muslim League politician and played a central role in getting Sindh to support the partition in 1947, on the "indissoluble bond between the peoples of India and Pakistan. Despite the continued efforts of the policy-makers of the two countries to create different identities, for instance, by separating the languages (by Sanscritization and Persianization of what used to be known as Urdu or Hindustani), and by erecting an information barrier between the two peoples, the memories of a common culture and a common past have not been erased altogether". Dawn 2 June 2003.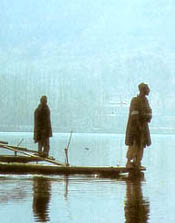 • The Kashmir Dispute – a cause or a symptom? Article by Professor Ishtiaq Ahmed, Dept of Political Science, Stockholm University, in Politologen, journal published by the Swedish Political Science Association, Fall 2002.
• In the Arms of Allah. Time Magazine special report, 10 March, 2003, on the many faces of Islam in Asia. Includes articles and pictures especially in South East Asia, but including a report from Jafnna, Sri Lanka ("Stuck in the Middle", by Andrew Perrin); and Kabul, Afghanistan ("The Guest of Allah", by Phil Zabriskie).
• The Asian Social Forum: A new public space. Kamal Mitra Chenoy on the first Asian Social Forum, held in Hyderabad, India, in January 2003, just before the World Social Forum at Porto Alegre, Brazil. openDemocracy 26 February 2003
• The 1947 Partition of India: A Paradigm for Pathological Politics in India and Pakistan. Ishtiaq Ahmed in Asian Ethnicity 1/2002. (Available as a Word document)
• Läget i Sydasien efter den 11 september: Sprickor i regionen hindrar gemensam terroristbekämpning. Professor Björn Hettne on South Asia one year after September, 11. SYDASIEN 3/2002 (in Swedish only).
• Come September. Arundhati Roy, Frontline 11 October, 2002. A writer's reflections on "the U.S.-decreed `War Against Terror', the conflict between power and powerlessness, and a better world on its way".
• Indo-Pakistani Crises and Wars. Article (in Danish) published exclusively through the SASNET web site, by PhD Stig Toft Madsen, Roskilde University, Denmark. Available as a pdf-file. A similar text in English, "Indo-Pakistani Wars and War Scares", appeared in NIAS Nytt 3/2002
• A Better World is Possible: Alternatives to Economic Globalization. A summary of an upcoming report by the Alternatives Committee of the International Forum on Globalization. Available as a pdf-file.
• Med döden som vapen. Professor Jan Hjärpe writes (in Swedish) on the International phenomenon of suicide killers, of relevance also to South Asia. Sydsvenska Dagbladet 2 July, 2002. A second article appeared in the same paper on 4 July, 2002, named "Kriget, helvetet och paradiset".
---
Afghanistan: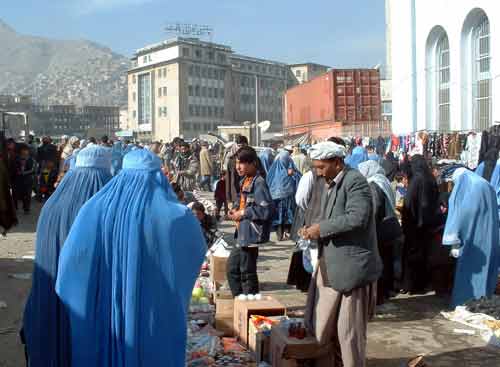 Recent interesting articles from media all over the World is exhibited, with links, at the e-Ariana Media Publication web page. Go for it!
• A Deal with the Taliban? Ahmed Rashid on recent developments in Afghanistan, after reading "My Life with the Taliban" by Abdul Salam Zaeef (translated from the Pashto and edited by Alex Strick van Linschoten and Felix Kuehn), Columbia University Press. New York Review of Books, 25 February 2010.

• Hamid Karzai: Too nice, too weak – how west's own man fell out of favour. Jon Boone on how President Hamid Karzai, once seen as the only person for the job, has exasperated the US and many Afghans with his inability to tackle corruption and insecurity. The Guardian, 23 March 2009.
• Elections in 2009 and 2010: Technical and Contextual Challenges to Building
Democracy in Afghanistan. Report by AREU's governance unit, edited by Mia Bonarski. The paper assesses preparations for and attitudes toward the forthcoming elections in Afghanistan. Presidential and Provincial Council elections are due to take place in August or September of 2009, followed by Wolesi Jirga (the lower house of Parliament) and District Council elections in mid-2010. Afghanistan Research and Evaluation Unit (AREU) publications, November 2008.
• A catalogue of errors in Afghanistan. Michael Scheuer, former Chief of the Osama bin Laden Unit at the American Counterterrorist Center, writes about the bleak future for the West in Afghanistan, made even more discouraging by the fact that much of the West's defeat will be self-inflicted because it did not adequately study the lessons of history. Asia Times 9 March 2007.
• Nation building in Afghanistan – threats ands challenges. Peter Dahl Thruelsen identifies the most important¨challenges the Afghan state and the International community are facing in the Afghan project. Danish Institute for International Studies (DIIS) Report 2006:9 (in Danish only).
• Water Management. Livestock and the Opium Economy. Opium Poppy Cultivation in Kunduz and Balkh. Report by Adam Pain, Visiting Professor in Rural Development, Dept. of Urban and Rural Development, Swedish University for Agricultural Sciences, Uppsala. one of seven multi-site case studies undertaken during the first stage of AREU's three-year study "Applied Thematic Research into Water Management, Livestock and the Opium Economy". Afghanistan Research and Evaluation Unit (AREU) publications, June 2006.
• Across the border from Britain's troops, Taliban rises again. May 2006 has been Afghanistan's bloodiest month for five years, and in the Pakistani city of Quetta, insurgents roam at will. Report by Declan Walsh & Bagarzai Saidan in The Guardian, 27 May 2006.
• The battle spreads in Afghanistan. Syed Saleem Shahzad reports about how the Taliban's spring offensive is fast turning into a massive resistance against the foreign presence all over Afghanistan. Based on an interview with former Pakistani army general and director general of the Inter-Services Intelligence Hamid Gul. Asia Times Online 26 May 2006.
• National Reconstruction and Poverty Reduction: The Role of Women in Afghanistan's Future. World Bank report warning that unless pervasive gender gaps in Afghanistan are addressed, it will have a severe impact on the country's reconstruction and future development. Lead author is Senior Social Development Specialist Asta Olesen. 25 January 2006.
• Afghanistan: When Counternarcotics Undermines Counterterrorism.
Vanda Felbab-Brown, PhD candidate in political science at the Massachusetts Institute of Technology and a fellow at Harvard University's Belfer Center for Science and International Affairs, on how today's counternarcotics chic contains the idea of a fundamental synergy among curbing the international drug trade, fighting the war on terrorism, and promoting democracy. Washington Quarterly, Autumn 2005.
• Guide to Parliamentary Elections in Afghanistan. Report by Andrew Reynolds, Lucy Jones and Andrew Wilder, on the eve of the parliamentary elections, scheduled for 18 September 2005. A one-stop source of information on the Wolesi Jirga and Provincial Council elections that includes an explanation of the elections process, the different actors involved, and the key issues that will affect electoral procedures. Report by Afghanistan Research and Evaluation Unit, AREU, August 2005.
• Afghanistan's slow progress. Indian journalist Rasheeda Bhagat reports from Kabul on how the war-torn country is slowly coming out of the dark days of Taliban rule, but its reconstruction and the emancipation of its women will take a long time despite international efforts. Frontline 1 July 2005.
• The Man Who Saved Afghan Treasures. Abdul Baseer Saeed on how Omara Khan Massoudi, director of Afghanistan's National Museum, managed to preserve the country's historic heritage from destruction and looting, most of which took place during the mujahedin era. Afghan Recovery Report (Institute for War & Peace Reporting) 4 November 2004.
• Free, Fair or Flawed: Challenges to Legitimate Elections in Afghanistan. AREU briefing paper dated 13 September 2004. It outlines the challenges facing the upcoming presidential and parliamentary elections, and offers strategies for how to ensure that potential breakdowns do not result in Afghans perceiving the elections as illegitimate.
• Afghan Refugees in Iran: From Refugee Emergency to Migration Management. Policy brief on how Iran, which has patiently hosted a large Afghan refugee population for some time, has been preparing to adjust its refugee policy in line with post-Taliban developments within Afghanistan. Pdf-file report by Arne Strand and Astri Suhrke, Chr. Michelsen Institute, Bergen (CMI); and Kristian Berg Harpviken, International Peace Research Institute, Oslo (PRIO). 16 June 2004.
• At the Cross-Roads of Conflict and Democracy: Women and Afghanistan's Constitutional Loya Jirga. Pdf-file report prepared by Lauryn Oates and Isabelle Solon Helal from Rights & Democracy (International Centre for Human Rights and Democratic Development), Canada, May 2004.
• The Cost of Doing too Little. Policy Brief Report on Afghanistan published 25 March 2004 (as a pdf-file). The report, prepared by CARE International and the Center on International Cooperation (CIC) at New York University urges the international community to do more if Afghanistan is to avoid becoming a failed state. The recommendations are that the growing drug economy should be halted; donor governments and financial institutions should endorse the Afghan government's request for $27.5 billion in funding to support a new seven-year reconstruction plan; and NATO and US-led Coalition military forces must focus efforts on building the country's security capacity and training police and army forces.
• Afghan Elections: The Great Gamble. Afghanistan Research and Evaluation Unit (AREU) controversial working paper from November 2003; arguing against holding elections prematurely in a post-conflict situation. The Afghan government, UNAMA, and the donor community is advised to take a step back from the logistical focus of holding elections and ask themselves whether elections will help or hinder the achievement of the overall Bonn Agreement objectives of national reconciliation, peace, stability and respect for human rights in Afghanistan (as a pdf-file)
• Focus on the bilateral border dispute between Afghanistan and Pakistan. IRIN report on ongoing talks between senior Pakistani, Afghan and US diplomats on the future for the Durand Line. IRI News 30 October 2003.
• The forgotten war in Afghanistan. Essay by Aijaz Ahmad. Frontline 26 September 2003.
• Interview with Antonio Maria Costa, Director-General/Executive Director of United Nations Office on Drugs and Crime, on the flourishing opium production, and the Afghan government's inability to fight it. IRINnews.org 4 September 2003.
• Afghanistan: The Problem of Pashtun Alienation. Report by the International Crisis Group (ICG), published in Kabul and Brussles on 5 August 2003.
• Kabulis Disapprove of Western Ways. Danish Karokhel on how the conduct of international aid workers increasingly is seen as an affront to the Afghan way of life. Afghan Recovery Report 13 August 2003.
• A triangle of militants regroups in Afghanistan. Scott Baldauf and Owais Tohid reports on how Hizb-i Islami (led by Gulbuddin Hekmatyar) ties up more and more closely with al Qaeda and the Taliban. Christian Science Monitor 9 April 2003.
• Mujahedin Victory Event Falls Flat. Danish Karokhel on how few Kabulis were enthusiastic about a celebration to commemorate the achievements of the city's former rulers. IWPR Afghan Programme 3 May 2003
• Afghan-Pakistan summit yields commitment to improve border security. Ahmed Rashid in Eurasia Insight 24 April 2003
• NATO's shadow over South Asia. B Raman, Director, Institute for Topical Studies, Chennai, India; on the current fragile security situation in Afghanistan. Asia Times Online 23 April 2003
• Press Freedom a year after the fall of the Taliban. Report from Reporters Without Borders 11 November 2002.
• Arms gift signals Pakistan's Afghan aims. Nadeem Iqbal on Pakistan's ambitions to strengthen its influence in the post-Taliban government in Afghanistan and ensure it remains friendly to Islamabad. Asia Times 2003.
• Rising drug flow out of Afghanistan threatens Central Asian neighbors. Todd Diamond on a new United Nations report. Eurasia Insight 12 February 2003
• Afghan-Pakistani Tension Prompts Kabul To Develop New Trade Routes. Ahmed Rashid on President Hamid Karzai's efforts in once again establishing landlocked Afghanistan as a trade hub connecting the Middle East, Central Asia and Europe, Eurasia Insight 24 January 2003.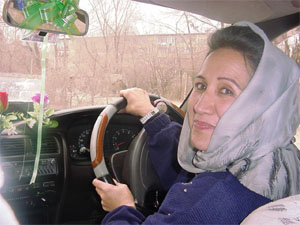 • Women drivers take to the streets. United Nations Integrated Regional Information Networks (IRIN), 21 January 2003. (Photo to the right).
• Jockeying for Influence, Neighbors undermine Afghan Pact. Ahmed Rashid on the signing of the Kabul Declaration in December, and the future for the nation. Far Eastern Economic Review 9 January 2003 (reprinted by Eurasia Insight).
• Inheriting a Barren land. Rebuilding Afghanistan. Down to Earth 31 May, 2002, cover story by Marinella Corregia, who writes about "After 20 years – if the bombs didn't kill the land will. Afghanistan's natural resouces are all but dead.
An extensive collection of links to articles in Swedish and International media on the War in October 2001 and its aftermath, see SASNET's special page!
---
Bangladesh:
Well initiated articles about Bangladesh appear in every issue of Himal Southasian Magazine, published from Kathmandu, Nepal. The recent issue can be read right away on the web, but Himal Southasian also offers a comprehensive 20-year archive to its readers for FREE. It takes not more than a minute to register and get hold of the wide range of articles, art, cartoons, etc. that have featured in Himal over the years. Go for Himal Southasian Magazine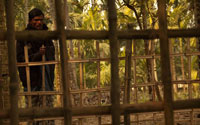 • Fortress India. Why is Delhi building a new Berlin Wall to keep out its Bangladeshi neighbors? Article written by Scott Carney, author of The Red Market: On the Trail of the World's Organ Brokers, Bone Thieves, Blood Farmers, and Child Traffickers; Jason Miklian and Kristian Hoelscher, researchers at the Peace Research Institute Oslo (PRIO). Foreign Policy magazine, July/August 2011.

• Bangladesh in 2009. Challenges After Elections. Sandeep Bhardwaj, Research Officer at Institute of Peace and Conflict Studies (IPCS), New Delhi, on how the stupendous victory that voters have given to Awami League in 2008 general election highlights their faith in "change." However, the expectations are so high; Hasina has to be not just a PM but a miracle-worker, to satisfy people's hope. It would truly need several miracles to bring any kind of positive change to a country with simmering communalism and fragile democracy while the global economy melts down all around. IPCS Issue Brief, January 2009.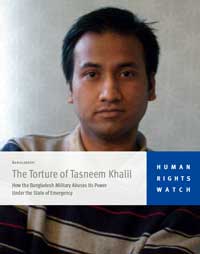 • The Torture of Tasneem Khalil. How the Bangladesh Military Abuses Its Power Under the State of Emergency. A shocking Human Rights Watch Report (HRW) presenting the blow-by-blow account of the arbitrary arrest and torture of Bangladeshi journalist Tasneem Khalil (working as a reporter for the respected English language newspaper The Daily Star), told in his own words. The torturers were military intelligence agents working for the Directorate General of Forces Intelligence (DGFI), an agency notorious for abuse. Khalil now lives as a political refugee in Sweden. HRW Report February 2008 Volume 20, No. 1(C).
• A Place to Call Home. Hana Shams Ahmed on the situation for the 1.6 lakh camp-based Urdu-speaking community in Bangladesh, called many names – 'Bihari', 'Maura', 'Muhajir', 'Non-Bangalee', 'Marwari', 'Urdu-speaker', 'Refugee', and 'Stranded Pakistani'. India has given up on them a long time back, Bangladesh will not accept them as the children of the land and Pakistan will not take them back. Star Weekend Magazine 29 February 2008.
• Is nemesis catching up with Mohiuddin? Well-informed story by a former Additional Secretary of the Indian Research and Analysis Wing, about Major AQM Mohiuddin Ahmed, had played a lead role in carrying out the military putsch and killing of the country's founding father and President, Sheikh Mujibur Rahman, in 1975. Mohiuddin was recently deported from the USA to be punished in Bangladesh, but his close connections with the present Law and information adviser of the incumbent army-backed interim government may save him. The Statesman, Kolkata, 4 July 2007.
• Bangladesh: Moving Towards or Away from Democracy? Kirsty Hughes, former Senior Research Fellow at the Centre for European Policy Studies (CEPS) and coordinator for the European Policy Institutes Network (EPIN), about the promise of Bangladesh's caretaker government, which is backed by the army, to cleanse competitive politics of corruption and abuse has been widely welcomed. But is the army settling in for a long haul or is there a timetable for restoration of democratic activity? On that there are worries and misgivings. Economic and Political Weekly 14 April 2007.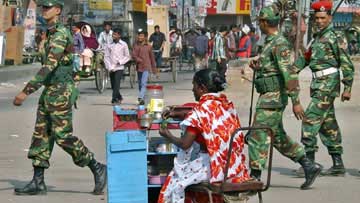 • Everybody but the politicians is happy. The new military-backed government in Bangladesh has sensible ideas for tackling Bangladesh's problems but the worst of these problems, the two begums, are not for quitting. Unsigned article from The Economist 8 February 2007.
• APSU Arsenic Policy Support Unit Selected papers on the social aspects of arsenic and arsenic mitigation in Bangladesh. Research papers prepared by Suzanne Hanchett, Farhana Sultana and Fatema Mannan, published by the Arsenic Policy Support Unit (APSU), Ministry of Local Government, Rural development & Cooperatives, Government of the People's Republic of Bangladesh, with financial support from the Department for International Development (DFID), UK. February 2006.
• From Sonar Bangla to Bangladesh. While West Bengal has just elected a Leftist-Communist government for the seventh consecutive term, Bangladesh has been busily infusing Islam into its body-politic, not quite sure how much is enough. If imitation is a form of flattery, then the Islamic Republic of Pakistan, the mother-country from which Bangladesh violently seceded in 1971, can take satisfaction from this Islamisation. Article by Pakistani journalist Razi Azmi. Daily Times 2 June 2006.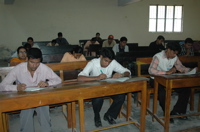 • Quality of Education in Bangladesh. Associate Professor Alia Ahmed, Dept. of Economics, Lund University, on the poor quality of higher education in the country. Even though Bangladesh is one of the poorest countries in the world, it has made significant improvement in certain social indicators related to education, health and gender equality. The problem of low quality of education is however disheartening. "When the main factor behind Bangladesh´s achievement in social indicators is her human resource, it would be a pity if the progress cannot be sustained due to poor quality of human capital", she argues. ABS (Association of Bangladeshis Students in Sweden) Newsletter, December 2005.
• Terror comes home to Bangladesh. Aruni Mukherjee on the 459 coordinated bomb blasts within a space of 30 minutes that rocked 63 of the country's 64 districts at midday on August, 17, 2005. Asia Times Online 20 August 2005.
• Arsenik gör dem sjuka. Karin Bojs och Per Snaprud om den största massförgiftningen i historien, som pågår just nu i Bangladesh. Minst 35 miljoner människor dricker vatten ur brunnar som innehåller arsenik. Brunnarna började borras av västerländska biståndsorganisationer – däribland svenska Sida. Dagens Nyheter 17 April 2005. Includes a film on the Arsenic poisoning in Bangladesh by Paul Hansen. Go for the film! (as a swf-file)
• Jamaat the secret instigator of anti-Ahmadiya attacks. Rashed Khan Menon writes about Jamaat's agenda of establishing an Islamic state in Bangladesh, and the party's involvement in the recent persecution of the Ahmadiyas. Simultaneously published in Holiday & New Age 20 March 2005.
• New Vistas: The fire in Bangladesh. Jeremy Seabrook on the political development in the country three years after Khaleda Zia's Bangladesh National Party government, supported by the Jamaat-e-Islami fundamentalists, came to power. The presence of the Jamaat in the government of Bangladesh is in Seabrook's view astonishing, since it fought against the very existence of Bangladesh as a separate country in the War of Liberation of 1971. Statesman, Kolkata, 3 October 2004.
• Escalating violence threatens press freedom. Status of the attacks on freedom of the press since Khaleda Zia assumed power. Report from Reporters Without Borders 17 June 2002.

• Deadly Cargo. Signs abound that Bangladesh has become a safe haven for Islamic jihadis (including Taliban and al-Qaeda fighters fresh off the boat from Afghanistan). Revealing article by Alex Perry, Time Magazine Asia 14 October, 2002
• Religious Extremism and Nationalism in Bangladesh. Paper by the Swedish journalist Bertil Lintner, presented at an International Workshop, Asia Pacific Center for Security Studies, Honolulu, 19–22 August, 2002.
---
Bhutan
Well initiated articles about Bhutan appear in every issue of Himal Southasian Magazine, published from Kathmandu, Nepal. The recent issue can be read right away on the web, but Himal Southasian also offers a comprehensive 20-year archive to its readers for FREE. It takes not more than a minute to register and get hold of the wide range of articles, art, cartoons, etc. that have featured in Himal over the years. Go for Himal Southasian Magazine

• The Bhutanese Refugees: Between Verification, Repatriation and Royal Realpolitik, by Michael Hutt. Peace and Democracy in South Asia (PDSA) January 2005.
Pakistan's Bhutan gambit worries Delhi. Ramtanu Maitra on the visit of Pakistan Prime Minister Shaukat Aziz to Bhutan in early November 2004. The Kingdom of Bhutan has always been very close to neighboring India, but with the arrival in Bhutan of a Pakistani prime minister with a delegation that filled three Pakistan air force planes, some in New Delhi see new problems in the offing. Asia Times Online 25 November 2004.
---
India: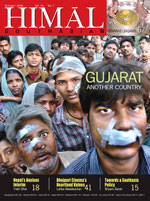 Well initiated articles about India appear in every issue of Himal Southasian Magazine, published from Kathmandu, Nepal. The recent issue can be read right away on the web, but Himal Southasian also offers a comprehensive 20-year archive to its readers for FREE. It takes not more than a minute to register and get hold of the wide range of articles, art, cartoons, etc. that have featured in Himal over the years. Go for Himal Southasian Magazine

• Norwegian mass killer's manifesto hails Hindutva. Praveen Swami reports on how Norwegian mass killer Anders Behring Breivik hailed India's Hindu nationalist movement as a key ally in a global struggle to bring down democratic regimes across the world. In his eclectic ideological manifesto, Breivik also draws on Hindutva ideology. The Hindu 26 July 2011.

• India's languishing countryside. A village in a million. A correspondent from the Economist newspaper spent a week exploring life in Shahabpur, a village on the Gangetic plain in rural Uttar Pradesh. He stayed with a Dalit family, and the result is a quite remarkable article offering some fascinating insights into life in languishing rural India, including the caste divide, corruption and the gradual erosion of ancient customs. The Economist 16 December 2010.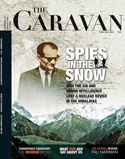 • River Deep Mountain High. In 1965, a joint Indo-US espionage mission lost five kilograms of plutonium in the Himalayas, en route to the Nanda Devi summit. It's still missing – but the Indian government has decided to ignore the ongoing threat. By Vinod K Jose, Caravan 1 December 2010.

• Days and Nights in the Heartland of Rebellion. In January 2010, leading Indian democratic rights activist Gautam Navlakha accompanied Swedish writer Jan Myrdal to the jungles of Central India, and engaged in conversations with the leadership of CPI (Maoist). In the essay he explores further the various facets of Maoist politics and the socioeconomic and cultural life in the Dandakaranya region. Sanhati April 1, 2010.

• Poverty estimates vs food entitlements. Statistical poverty lines should not become real-life eligibility criteria for food entitlements. Jean Drèze, Visiting Professor at the Department of Economics, University of Allahabad, writes on the differing numbers given regarding rural poverty in India. "Nothing is easier than to recognise a poor person when you see him or her. Yet the task of identifying and counting the poor seems to elude the country's best experts. Take for instance the "headcount" of rural poverty – the proportion of the rural population below the poverty line. At least four alternative figures are available: 28 per cent from the Planning Commission, 50 per cent from the N.C. Saxena Committee report, 42 per cent from the Tendulkar Committee report, and 80 per cent or so from the National Commission for Enterprises in the Unorganised Sector (NCEUS)." The Hindu 24 February 2010.

• The heart of India is under attack. Arundhati Roy writes about how the Indian state needs an enemy, in order to justify enforcing a corporate land grab – and it has chosen the Maoists. In her article, she describes the low, flat-topped hills of south Orissa that have been home to the Dongria Kondh long before there was a country called India or a state called Orissa. The hills watched over the Kondh. The Kondh watched over the hills and worshipped them as living deities. Now these hills have been sold for the bauxite they contain. For the Kondh it's as though god had been sold. They ask how much god would go for if the god were Ram or Allah or Jesus Christ. Guardian, UK, 30 October 2009

• IT Industry in Transformation: Opportunities and Challenges for India. London School of Economics (LSE) Asia Research Centre Working Paper, by Dr. Raja M. Mitra who has worked with the World Bank Group for more than 15 years. The study draws on desk research and interviews with corporate leaders and policymakers in India, Europe and the United States. The results show that India constitutes an example of a country which has begun to emerge as a significant power, both in terms of technical and business process innovation with the IT-BPO offshoring industry being a prime illustration. November 2009.

• Hindutva's Fury against Christians in Orissa. Pralay Kanungo, researcher at the Centre for Political Studies, Jawaharlal Nehru University, New Delhi, on how Hindutva organisations, engaged in converting tribals to Hinduism, accuse Christian missionaries of "forcing" the dalits to convert. They conveniently ignore the continuing oppressive casteist order that forces the dalits to do so. Economic and Political Weekly 13 September 2008.
• Kashmir: The Scarred and the Beautiful. William Dalrymple writes about how he in November 1989, as a young journalist newly arrived in India, was sent to Kashmir to cover a series of violent incidents in the state capital of Srinagar. Those protests turned out to be the beginning of the disastrous uprising against Indian rule that continues to smolder to this day. In the interval, it has left thousands dead, radicalized an entire region, and brought two nuclear powers to the brink of war. New York Review of Books 3 April 2008.
• Women in Ritual Slavery: Devadasi, Jogini and Mathamma in Karnataka and Andhra Pradesh, Southern India. Report by Maggie Black on the ritual slavery practices, involving the dedication of young girls to a deity and their subsequent sexual exploitation by one or many men from the community. Anti-Slavery International 2007.
• The intersection of caste and women's rights in India. Rochelle Jones on the fact that India's booming economy and increasing prosperity does not conceal that an oppressive caste system still exists. The Indian Government has so far failed in its endeavours to eradicate caste, and women in particular are regularly subject to gross human rights violations as a result. Resource Net/AWID (Association for Women's Rights in Development) File, 26 October 2007

• Partially Awakened Giants: Uneven Growth in China and India. Shubham Chaudhuri and Martin Ravallion, World Bank Senior advisers, about the emergence of China and India on the global economic stage, and how it has understandably been the subject of much discussion in international media, business and policy circles. The nearly 9 percent annual rate of real per-capita GDP growth that China has averaged over the last quarter century is unprecedented. And with an average growth rate of GDP per-capita of nearly 4 percent per annum since 1981, India's "takeoff" seems less than spectacular only in comparison with China's. Published by SelectedWorks (web-based service that enables institutions to provide faculty with clean, elegantly designed scholarly publication pages) 2007.
• Beyond binaries: Sociological discourse on religion. Professor Sujata Patel, University of Pune, India, on the interface of religious identities, with state and politics is creating communal, ethnic and sectarian conflicts in South Asia. In spite of its geographical vastness and thousands of communities, the region remains conceived by sociologists in terms of religious identities. By continuing to discuss religious experiences, identities and conflicts in majority-minority terms, sociological discourse has become a tool of power and domination. The essay is an abridged version of the author's keynote address at the 19th European Conference on Modern South Asian Studies, held in Leiden, 27-30 June 2006. IIAS Newsletter 44, Summer 2007.
• What Can India Offer? Article on the stereotypical images and cultural differences between Europe and South Asia, by S.N. Balagangadhara, Director of the Research Centre Vergelijkende Cultuurwetenschap, Ghent University, Belgium and Project Coordinator of the European Commission Asia-Link project DEVHAS (Development of Human Resources And Strategies). Outlook 5 July 2007.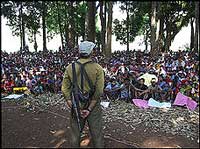 • A War in the Heart of India. Ramachandra Guha on the bloody conflict in Bastar, a hilly, densely forested part of central India in the state of Chattisgarh, largely inhabited by tribal people. The forts that dot Chattisgarh now take the form of police camps run by the modern, and professedly democratic, Republic of India. For the state is at the epicenter of a war being waged between the government and Maoist guerrillas. And within Chattisgarh, the battle rages most fiercely in Bastar. The Nation, New York, 27 June 2007.
• Fears for Democracy in India. Martha C. Nussbaum, Professor in the philosophy department, law school, divinity school, and the college at the University of Chicago, examines the Hindu extremism appearing in late February and March 2002 in the prosperous western Indian state of Gujarat. In a region internationally famous for its business communities, Hindu mobs lynched over two thousand Muslims and left more than two hundred thousand homeless. She has also recently published a book on the same issue titled "The Clash Within: Democracy, Religious Violence, and India's Future" (more information). The Chronicle of Higher Education, 18 May 2007.

• All panels have said caste is relevant to identify backwardness. If it has changed, let's have survey. Christophe Jaffrelot, director at Centre d'Etudes de Recherches Internationales (CERI) and a research director for Centre National de la Recherche Scientifique (CNRS), interviewed by Varghese K George and other Indian Express staffers about the reservations for OBC's put in question by the Indian Supreme Court. Indian Express 22 April 2007.
• Mother Kali as Virgin Mary: A Hindu-Catholic phenomenon in Trinidad. Dr Kumar Mahabir on how the celebration of the feast of La Divina Pastora by Hindus and Roman Catholics in the same church during the same Easter weekend in Trinidad articulates the persistence of marginalisation and alienation despite the rhetoric of integration, assimilation, and creolisation. Caribbean Net News 3 April 2007.
• Inside the Madrasa. A personal history. Ebrahim Moosa, Professor of Islamic studies at Duke University, and working on a book called "Inside Madrasas", writes about his years of studies at Darul Uloom Deoband and Darul Uloom Nadwatul Ulama in the late 1970s. Boston Review, January/February 2007 issue.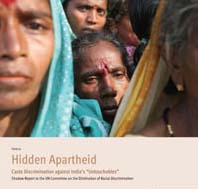 • Hidden Apartheid. Caste Discrimination against India's "Untouchables". 13 February 2007 Report by the Center for Human Rights and Global Justice at the New York University School of Law, and the Human Rights Watch (HRW), produced as a "shadow report" to the UN Committee on the Elimination of Racial Discrimination (CERD), in advance of its February 2007 consideration of a report by the government of India. It shows that India has systematically failed to uphold its international legal obligations to ensure the fundamental human rights of the 165 Million Dalits, or so-called untouchables, despite laws and policies against caste discrimination.
• Gulf Security and India. Dr. N. Janardhan, Program Manager, Gulf-Asia Relations at the Gulf Research Center in Dubai, on how the relationship between the Gulf Cooperation Council (GCC) countries and India are currently rooted in economic dynamics. It is not completely unrealistic to assume that the region would consider India as a more favored partner if it is willing to address the Gulf's security concerns as well. Gulf-Asia Research Bulletin, 26 January 2007.
• Government committed to redress inequities. Speech by Prime Minister Manmohan Singh at the two-day Dalit & Minorities International Conference held in New Delhi 27–28 December 2006. The main theme of the conference was "Power to the Powerless". Press Information Bureau, Govt of India, 27 December 2006.
• India warning on globalisation. Nobel-prize winning US economist Professor Joseph Stiglitz says globalisation has spurred India's economy. In an interview by Soutik Biswas, Stiglitz warns that public services could suffer in countries like India as a result of globalisation. told the BBC News website that globalisation had led to lower tariffs, an important source of public revenue. BBC News, Delhi 20 December 2006.
• India's shame. Mohammad Afzal is due to hang for his part in the 2001 attack on India's parliament building. But was he only a bit player? And is the country trying to bury embarrassing questions about its war on terror? Arundhati Roy on the man accused of taking part in the attack. Guardian 15 December 2006.
• Rise in popular support for Congress and UPA. Findings from a August 2006 nationwide survey conducted by the Centre for the Study of Developing Societies (CSDS) show that the Congress is beginning to regain some of the social ground it lost in the 1990s. The ruling coalition's tally could have crossed 300 seats, substantially more than the 222 the Congress and its allies won in the 2004 elections. This gain is mainly at the expense of the National Democratic Alliance (NDA). An election in August would have seen the NDA's tally reduced from 189 seats in the last elections to only 120. Article by Sanjay Kumar, Rajeeva Karandikar and Yogendra Yadav in The Hindu 13 August 2006
• Cola war: CSE still finds unsafe levels of pesticides in soft drinks nationwide. Cover story in Down to Earth, 15 August 2006, based on new laboratory tests carried out by the Centre for Science and Environment in New Delhi. A previous report on pesticides in soft drinks in India was published in 2003, which resulted in the setting up of a Joint Parliamentary Committee to investigate the matter. In February 2004 this committee published its report, endorsed the findings and directed the government to set up standards for soft drinks. But since then little has happened. In the new cover story the magazine reveals how the companies have worked the system to their advantage so that standards, which have been finalised, have not been notified.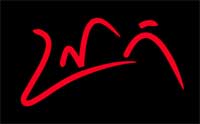 • Ur, the first part of an exposition on Tamil language and culture. 26-minutes video recording produced by M.V. Bhaskar, describing his project of three years in a stylised presentation. The video glides through the music, images, archaeology and literary history of the first 800 years of known Tamil history. The film is co-directed with K.T. Gandhirajan, with advice from Dr. E. Annamalai, former Director of the Central Institute of Indian Languages and currently Visiting Professor Emeritus, Yale. Streamed for Windows Media and Real Player-format.
• Caste matters in the Indian media. Siddharth Varadarajan discusses whether the television and newspaper coverage of the anti-reservation agitation has been indulgent and one-sided, and finds that the lack of diversity in the newsroom is surely a major culprit. The Hindu 3 June 2006.
• Local Democracy in India and China: Opportunities and Challenges. Interview with Dr George Mathew, Director, Institute of Social Sciences (ISS), Delhi, at a seminar organised by the European Institute for Asian Studies (EIAS) in Brussels, Belgium, 10 May 2006. Dr. Matthew discusses what opportunities and challenges exist for these two Asian giants as they strive to promote domestic development and reform? Can any comparisons be drawn or lessons gained from individual experiences? Full interview available as a mp3-file.
• Liberalization and HIV in Kerala. Paper by Sandhya Srinivasan and Mini Sukumar, where they explore whether structural adjustment in India, implemented since 1991, has increased job insecurity and loss of livelihood in the state of Kerala? Did structural adjustment put some groups at higher risk of HIV? Did policy decisions reduce people's access to care, especially through the public health system? If so, what institutional pressures led to these changes, and how were they received? United Nations Research Institute for Social Development (UNRISD) Publications 15 April 2006.
• There Is A Fury Building Up Across India. Interview with Arundhati Roy by Shoma Chaudhuri. In this interview, carried out over a period of several days in person and on email, Roy updates her essay on the Narmada issue "The Greater Common Good", published in 1999. The Hindu 29 April 2006.
• India: government policies lead to terrible toll in rural suicides. M. Kailash about how indebtedness, crop failure and the inability to pay back loans due to high rates of interest have led as many as 25,000 peasants in India to commit suicide since the 1990s, according to official figures. World Socialist Web Site 28 April 2006.
• Lessons on Terror Laws in Injun Country. Operation Romeo. Lila Rajiva on how young men and women in a public park in the North Indian city of Meerut were slapped, and punched by the police on the 19th of December on the grounds that they were having 'illicit affairs'. Counterpunch.com 28 December 2005.
• India Accelerating. Mile by Mile, India Paves a Smoother Road to Its Future. Amy Waldman on the progress of the road projects connecting India's metropolitan cities. New York Times 4 December 2005.
• `The Left Front has provided an alternative model of government'. Interview by Arunangsu Roy Chowdhury with the legendary CPI(M) leader Jyotu Basu, now 93 years old, discussing important events and issues of his life and times during a political life spanning eight decades of momentous change. Frontline 5 November 2005.

• What's next for Tata Group: An interview with its chairman Ratan Tata. Ranjit V. Pandit discusses the strategies of India's huge steel-to-software conglomerate, Ratan Tata's (sketch to the left) vision of India as a global knowledge center, and the trade-offs between business success and social responsibility. McKinsey Quarterly 28 October 2005.
• China, India Superpower? Not so Fast! Pranab Bardhan on the fact that despite impressive growth, the rising Asian giants have feet of clay. India's much-vaunted hi-tech sector accounts for less than one quarter of one percent of the country's labor force., and the nation still boasts the world's highest illiteracy rate, while poverty reduction continues to slow. YaleGlobal, 25 October 2005.
• Bengal tiger: Calcutta is transformed from Marxist redoubt into India's latest hotspot. Jo Johnson on the economic development led by Buddhadeb Bhattacharjee, the Deng Xiaoping-quoting communist who became West Bengal's chief minister in 2001 and has turned the eastern Indian state into a laboratory for a high-stakes marriage of Marxist theory with market reality. Financial Times 20 October 2005.
• Is India a science superpower? Meera Nanda on the radical disconnect between the dreams of becoming a science superpower and the grim reality of mind-numbing superstitions and life-threatening pseudo-sciences that pervade all levels of Indian society. Frontline 23 September 2005.
• Hinduism and international humanitarian law. Manoj Kumar Sinha, Indian Society of International Law, New Delhi (and Visiting Professor at the Raoul Wallenberg Institute of Human Rights and Humanitarian Law, Lund, Sweden, during the Spring 2005), examines the relationship between Hinduism and war and the extent to which the fundamental concepts of humanitarian law are recognized in Hinduism. International Review of the Red Cross, No. 858 (June 2005).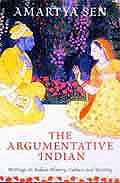 • The promise of reason. A thoughtful review by John M. Alexander, of Amartya Sen's recently published book "The Argumentative Indian", a collection of 16 essays on Indian history, culture and identity, and V. S. Naipaul's 2004 book "Magic Seeds". Both writers share nostalgia for a kind of "universal civilisation" – an idea that recognises the value of human life and spirit everywhere and at the same time pays tribute to human individuality and cultural diversity. Yet, when reflecting on India's past and future, Sen and Naipaul seem to depict extremely contrasting images. In his book Sen highlights the long-standing argumentative tradition of India and points out the importance of reviving it in contemporary social and political life. The book is an excellent interweaving of facts and values about India, and could be of interest not only to Indians but to anyone who would be interested in a balanced view of India. Frontline 30 July 2005.
• The Sex Workers of Mumbai and Kolkata. Raney Aronson reports from the coming epicenter of the AIDS epidemic as sex workers and their clients struggle to contain the crisis. In cities rife with sex trafficking, where more than half of people are infected with HIV, can their fight help keep the disease from exploding? Video clippings. FRONTLINE/World June 2004.
• India's poor need a radical package. Nobel Prize-winning economist Amartya Sen in an exclusive interview to Siddharth Varadarajan of The Hindu. Sen argues that if the Manmohan Singh government is serious about ending the chronic under-nutrition that so many poor Indians suffer from, it needs to think seriously about the public provision of basic healthcare, nutritional support for children and income sup port for the unemployed poor. The Hindu 9 January 2005.
• Saying no to aid. Vaiju Naravane writes opinion article about the fact that many in the West were offended by India turning down offers of aid immediately after the tsunami catastrophy of 26 December 2004. Is this a carryover of the colonial mentality? The Hindu 20 January 2005
• Beyond Integration: Indigenous assertion in India. Bengt G. Karlsson, Dept. of Cultural Anthropology and Ethnology, Uppsala University, on the new 'National Policy on Scheduled Tribes' proposed in 2004 by the Indian the Ministry for Tribal Affairs. International Institute for Asian Studies (IIAS) Newsletter 35 (November 2004)
• When Farmers Die. P Sainath on how the state of Andhra Pradesh is in the midst of an agrarian emergency. The tragic farmers' suicides are, finally, an extreme symptom of a much deeper rural distress. The result of a decade-long onslaught on the livelihoods of millions. The crisis now goes way beyond the families ravaged by the suicides. And beyond the farming community itself. There is an urgent need to end the suicides. But doing so without addressing the larger distress is to try and mop the floor dry with the taps open. Mainstreaming ICTs – Achieving the Millennium Development Goals Volume, No 1 (17 November 2004).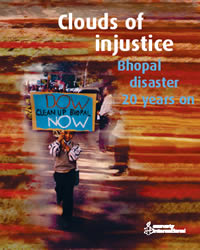 • Clouds of injustice: Bhopal disaster 20 years on. Amnesty International Report on the 1984 catastrophy when around half a million people were exposed to toxic chemicals during a catastrophic gas leak from a pesticide plant in Bhopal, India. More than 7,000 people died within days. A further 15,000 died in the following years. Around 100,000 people are suffering chronic and debilitating illnesses for which treatment is largely ineffective.
• Burdens of the past. M S Prabhakara on the recent outbursts of public rage in Manipur against the draconian Armed Forces (Special Powers) Act, 1958 (AFSPA), an outcome of wrongs and feelings of hurt over a long period of the state's history dating back to colonial days. Frontline Cover story 10 September 2004.
– The laws and the language. Comparision of the Ordinance made by the British in 1942 with the Assam Disturbed Areas Act of 1955 and the Indian government's Special acts from 1958 and 1990. The formulations giving the Armed forces total immunity to all their acts are exactly the same.
• 400 years of Guru Granth Sahib. Ishtiaq Ahmed on the history of the sikhs with reflectiosn on Guru Gobind Singh having been one of the earliest leaders of peasant rebellions in South Asia. In commemoration of the 400th anniversary of the compilation and installation of their holy book, the Adi Granth at Amritsar in 1604. Daily Times, Lahore, 9 September 2004.
• No girls, please, we're Indian. Indignant report by Kalpana Sharma on how India now has the dubious distinction of being known as the country that likes to ensure that girls are never born. "We are facing a national emergency, an `epidemic' that will have far-reaching social consequences". The Hindu 29 August 2004.
• The decline of public education in India. Asha Krishnakumar on how the woeful state of India's public education has led to the mushrooming of private institutions that, with abysmally poor infrastructure, cater to the aspirations of the less privileged. Frontline 13 August 2004 cover story after the disastrous school fire in Kumbakonam in which 93 children died.
• How India Voted: Verdict 2004: • Radical shift in the social basis of political power; • A vote for secular politics; • Reform: the elites want it, the masses don't; • Caste matters, but so do a whole lot of other things; • Vajpayee's popularity alone was not enough; • Alliances did the trick for the Congress. The Hindu election special feature, 20 May 2004
• Wrath Over a Hindu God. U.S. Scholars' Writings Draw Threats From Faithful. Shankar Vedantam on outrageous reactions against Paul Courtright, professor of religion at Emory University, and other foreign scholars on Indian religions. Washington Post 10 April 2004
• Caste, Gender and Armed Conflict in Rural Bihar. Suruchi Thapar-Björkert , lecturer, Dept. of Sociology, Bristol University, UK; on atrocities committed against Dalit women in the Indian state of Bihar. NIAS-nytt 1/2004 (as a pdf-file, page 10-11)
• Hindutva at Work. Cover story, Frontline 26 March 2004 issue. Articles on "In the name of nationalism" by K.N. Panikkar; "Hindutva's spread in the South" – Tamil Nadu: by S.Viswanathan, – Kerala: by R. Krishnakumar, – Karnataka: by Parvathi Menon; "Hijacking a festival" by G. Srinivasan; "Organised intolerance in Gujarat" by Dionne Bunsha; "Saffronising the tribal heartland" – Madhya Pradesh: by Amulya Gopalakrishnan, – Rajasthan: by T.K. Rajalakshmi, – Orissa: by Suhrid Sankar Chattopadhyay; "Hindutva, not Hinduism", by A.G. Noorani; "Maharashtra: A polarised State" by Anupama Katakam;
"Rajasthan: Attack on artists" by T.K. Rajalakshmi; "Non-resident nationalism" by Arvind Rajagopal.
• Is India Shining? Cover story, Frontline 12 March 2004. Articles on "The Feel Good Factory", and "The poverty of fiction" by P. Sainath; "Rural India in ruins" by Utsa Patnaik; "Driven to suicide in Karnataka" by Parvathi Menon; "Unorganised, exploited brick-kiln worlers in Haryana" by T.K. Rajalakshmi; and "Health, for a price" by Siddharth Narrain.
• Muslims against Partition. Why historical facts remained buried. Shamsul Islam on the heroic role played by Allah Baksh, Premier of Sindh Province, and an ardent opponent of Muslim League; murdered in 1942. Indian Currents 24 May 2003.

• Sociology of communalism in India. Asghar Ali Engineer, Centre for Study of Society and Secularism, Mumbai, India, on the phenomenon that most of the backward castes, finding no place in established secular parties, were ready accepted in outfits like the VHP. Daily Times 23 May 2003.
• Booklets by Dr. Ram Puniyani, working for EKTA, the Committee for Communal Amity, in Mumbai, India. Puniyani has written/edited a number of educational books/booklets on Indian minorities in general, and Muslims in particular.
• Secularism in an Indian Context 1946–1998. Study by Lin Silje Nilsen based on the Indian Constituent Assembly debates. Internasjonal politikk 1/2003 (only abstract available on the Internet).
• Tastes of India in U.S. Wrappers. Saritha Rai on the growth of the fast food business in Mumbai, and how McDonald's and Subway adapt to local demands. New York Times 29 April 2003
• India: Carnage in Gujarat Unpunished. Communal Violence Continues. Human Rights Watch follow-up report on the development in Gujarat, 27 February 2003.
• The Other Face of Fanaticism. Pankaj Mishra on the fanaticism of the RSS; Hindu nationalists thrive by stirring up a murderous anti-Muslim frenzy in India. New York Times Magazine, 2 February 2003
• Small Change: Bonded Child Labor in India's Silk Industry. Report by the Human Rights Watch, January 2003.
• The nation that is India. Eminent Marxist historian Irfan Habib on why was India chosen as the nation, and not individual territorial divisions within it. The Little Magazine 2002/2
• Deep in the woods. A murky battle rages on inside India's forests and court rooms. Are the recent eviction drives misdirected at forest dwellers? And is the government the real encroacher? Report by Nava Thakuria, Sopan Joshi and Satyasundar Barik. Down to Earth 15 January 2003.
• Will the stallion baulk in mid-gallop? When next, will the VHP repeat Gujarat in MP, Chhattisgarh, Rajasthan and even UP in 2003? "Not unless we give it another Godhra", says Ashutosh Varshney, director, Centre for SouthAsian studies, University of Michigan, Ann Arbor. Outlook 30 December 2002.
• Results from the lab. BJP's view on the outcome of the Gujarat elections. Balbir K Punj, Rajya Sabha member and convenor of BJP's think-tank. Outlook 30 December 2002.
• Savaged by tradition. Harsh Mander column "Unheard Voice", on the Jhajjar tragedy – a pointer to the unending plight of Dalits, who are kept ensnared in the most socially degrading traditional occupations. Frontline 6 December, 2002.
• The Foreign Exchange of Hate: IDR and the American Funding of Hindutva. A detailed Investigative report by Sabrang Communications (India) and South Asia Citizens Web (France), on the use of American corporate funds by the US based India Development and Relief Fund to promote the projects of Hindu supremacist groups in India. Published 20 November 2002.
• Dying of hunger in a land of surplus. Luke Harding on the situation in Baran, Rajasthan. Guardian Weekly 21 November 2002
• A Judicial letdown. Praful Bidwai in Frontline 11 October, 2002. Commentory on the Indian Supreme Court judgment in the NCERT case, which condones Hindutva's loathsome campaign to "saffronise" textbooks.
• The Hindu Soul In Search Of Its Body. "Contrary to what the Left insinuates, Hinduism can't exist sans Hindutva". Balbir K Punj, Rajya Sabha member and convenor of BJP's think-tank. Outlook 30 September, 2002
• Engineered risks. Parvathi Menon in Frontline 5 July, 2002. On the entry of genetically modified (GM) plant varieties in India, and the battle against them, reinforced by a controversial research report from China.
• Indien – Modernitet och Passion (pdf-file). Staffan Lindberg on Indian development (in Swedish only), article written for the magazine Internationella Studier, 3/2002.
• "Murder in India". Pankaj Mishra reviews the Human Rights Watch report "We Have No Orders to Save You': State Participation and Complicity in Communal Violence in Gujarat", in New York Review of Books, 15 August, 2002. The report itself is available to load down.
• "The Next Generation: In the Wake of the Genocide". Full report on the Impact of the Gujarat Pogrom on Children and the Young by an independent team of citizens from Kolkata, July 2002, Supported by Citizens' Initiative, Ahmedabad
• Arundhati Roy on "War Talk, Summer Games With Nuclear Bombs". Frontline 12 June, 2002
• Sten Widmalm, Uppsala University, on the India/Pakistan crisis on Kashmir, Aftonbladet Web radio, 28 May 2002
• Conspiracy of Poverty. Why India's poorest districts are poor. Down to Earth 15 May, 2002, cover story by Richard Mahapatra.
Back to Info&News


---