SWEDISH SOUTH ASIAN STUDIES NETWORK

---
Religious Studies, School of Teacher Education, Kristianstad University College:
Postal Address: Sektionen för Lärarutbildning, Högskolan i Kristianstad, SE-291 88 Kristianstad
Visiting address: Elmetorpsvägen 15
Web page: http://www.hkr.se/
Contact person: Associate Professor Torvald Olsson, phone +46 (0)44 20 33 53. Personal web page.
Research and education connected to South Asia:

Torvald Olsson has been engaged in research on South Indian society, culture, and religion for more than 25 years. Before moving to Kristianstad University College he was connected to the Dept. of Theology and Religious Studies at Lund University. He defended his doctoral dissertation at Lund University in 1988 on a thesis called "Folkökning, Fattigdom, Religion. Objektivitetsproblem I högstadiets läromedel 1960-1985 med särskild inriktning på Indien- och U-landsbilden" (Plus Ultra publishing), a critical study of the problem of objectivity in teaching materials about developing nations, with special reference to India. Faculty Opponent was Dr. Karl Reinhold Haellquist, Nordic Institute of Asian Studies, Copenhagen.
During the years 1991–98 he made a comparative study in Tamil Nadu of the Belief Systems among local Hindu religious leaders, villagers and members of a South Indian nomadic tribe called Vagris; a study financed by the Research council HSFR. The research was carried out in collaboration with Professor Dick Haglund, at the Dept of Religious Studies, Göteborg University.
After that Olsson has made similar studies in Italy (on the island of Sardinia, as well as on the mainland) to obtain a better perspective on how people from different places and backgrounds explain the phenomena of Good and Evil in their lives.
Since 1999 Torvald Olsson has been engaged in an ethnological and historical, comparative study, funded by Sida/SAREC, of the phenomena of infanticide in South India. Because of the prevalence of infanticide there is a sharp difference in the number of men and women in certain dry and poor districts of South India (in Salem and Dharmapuri districts of Tamil Nadu), whereas in other parts of South India there is no difference at all. The research deals with which factors – demographic, economic, social and cultural – are determining this difference.
In November 2006, Torvald Olsson received SEK 900 000 as a three-years grant from Sida's Developing Country Research Council (U-landsforskningsrådet) for a new research project titled "Health, Gender, and Demography: A Sociocultural study of Mother and Child Healthcare in two Indian states". It is a comparative, longitudinal, and phenomenological-ethnological life world analysis project, focusing on the relative and absolute deprivations in health accessibility in the states of Tamil Nadu and Bihar. More information about South Asia related Sida grants 2006.
This project was finally launched in July 2010. It will be carried out duirng a three-year period (2010 to 2012) and planned with the collaboration of Shahid Perwez.


The project has been planned for together with Shahid Perwez, research scholar of Sociology at the School of Social and Political Studies, University of Edinburgh, UK. Pervez participated in the 18th ECMSAS conference, organised by SASNET in Lund in July 2004, in Panel No. 11 about "Education, health and demographic changes in South Asia". He presented a paper titled "Post-Colonial Understanding of Female Infanticide in North and South India", dealing exactly with the issue why female infanticide, which was claimed to be effectively controlled in colonial India, has appeared in post-colonial India in communities and regions where it was previously unknown. He has examined the subject of female infanticide in North and South India in the light of empirical data. More information about Shahid Pervez.
Extramural activities related to South Asia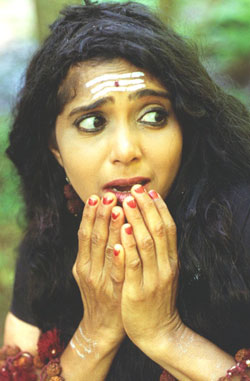 Out of the many years of research on the vagri community in Tamil Nadu, Torvald Olsson developed a commitment to work for the uplift of these people. Along with student group he led to India in 1989 he created the organisation the Association for the Liberation of Vagris and Other Minority groups, ALVOM. From 1991 Alvom worked together with the Indian Council for Child Welfare, ICCW, and got financial support from the Swedish International Development Cooperation Agency, SIDA, to fund for children both in Chennai and on the Tamil Nady countryside. It also supported a school project for Munda people in Orissa. Since 1995, Alvom has concentrated more on a health and village development project in the village Irupalli, close to Salem in Tamil Nadu, southern India. The organization was closed in 2008.
In recent years Torvald Olsson has also been engaged in visualising the infaniticide problem for an audience in Europe and India, through a cooperation with the South Indian Bharata Natyam artist Sarangarajan Vijayalakshmi from Chennai. A dance drama called "Love's Wisdom in the Last Era", sponsored by Sida) was performed during a couple of years. The performances always included lectures on the issue by Torvald Olsson. In India it was shown out in villages where infanticide is prevalent, and was used a a form of mass mobilisation against the horrific practice.
In August-September 2003 another dance drama was performed, fully produced by Torvald Olsson. It was called "Akkamahadevi", and dealt with a legendary woman living in what is now the Indian state of Karnataka, in the 12th Century A.D. (Photo to the right).
The dance drama, supported by the Swedish Institute and Kristianstad University College, had its premiere in Bangalore, India, on 27 July 2003 with representatives from the Karnataka state government and the Akkamahadevi Samiti organisation. In Sweden it was performed on the island of Gotland and at the castle Bäckaskog north of Kristianstad.
In 2004 Olsson has developed his methods of using dance dramas and also film as pedagogic tools, and made a video production of "Love's Wisdom in the Last Era". More information on this (in Swedish only).