SWEDISH SOUTH ASIAN STUDIES NETWORK

---
Division of Social Anthropology, School of Global Studies, Göteborg University: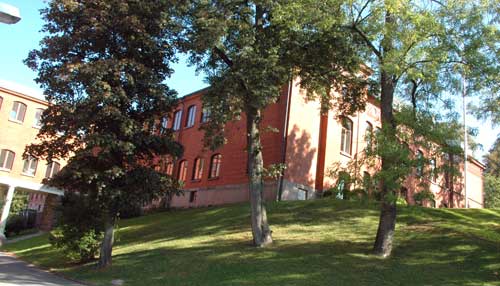 Postal address: Box 700, SE 405 30 Göteborg
Visiting address: The Annedal Seminar, Övre Husarg. 36 & Konstepidemins väg 2
Web page: http://www.globalstudies.gu.se/
english/socialanthropology/
In the division research is carried out in several fields – Anthropology of religion; Environmental anthropology; Anthropology of Health; Migration and refugees; and Material Culture and Cross-cultural Aesthetics.
Many research projects are also carried out in collaboration with Museion; the Dept of Religious Studies, and the Dept for Asian Studies, all at Göteborg university.
The department moved location in late August 2005, to Campus Linné, and its three imposing old buildings – Annedalseminariet (Övre Husargatan 34), KK 2 (Konstepedimins väg 2), and Rektorsvillan (Seminariegatan 1).
Since 1 October 2006 it is administered as a division within the School of Global Studies at Göteborg University (SGSGU), part of an effort to coordinate global studies across disciplinary and regional limitations.
South Asia related research in the division:
Professor Marita Eastmond has been involved in research on forced migration, exile and the politics of asylum; social reconstruction and reconciliation in war-torn societies; refugee return and constructions of 'home'; ethnicity, nationalism and identity politics; violence and trauma, and the anthropology of health. Besides, she is affiliated to the Nordic School of Public Health (NHV).
In November 2007, she was given SEK 2.7 million as a three-years grant (2008-10) from Sida's Developing Country Research Council (U-landsforskningsrådet), for a project titled "Human Security and Social Recovery in post-tsunami Sri Lanka". More information about the Sida grants 2007.

Associate Professor Ulla-Britt Engelbrektsson has been working on a project dealing with Nepal, titled "A Social Anthropological study of Gender, Caste and Tuberculosis in a South Asian Context". The aim behind the project has been to survey and understand the ideological and practical implications of tuberculosis in Nepal. How do affected individuals and families look upon the disease, how are the symptoms interpreted, which are the experienced possibilities for cure and healing, how do people around react, and not the least, what are the economic fallouts? In November 2002, the project was given a three-years grant (2003-05) from the Swedish Research Council. More information about the the project (in Swedish only).
Anthropogical field work was carried out in Western Nepal in collaboration with Prof Rishikeshab R Regmi at the Dept. of Sociology and Anthropology at Tribhuvan University in Kathmandu. A number of Tribhuvan University students made their Masters theses within the framework of the project.
The project is part of a major research programme about "Gender and Tuberculosis: An Interdisciplinary research programme for identifying Gender inequalities in India, Pakistan, Bangladesh and Nepal", headed by Prof. Vinod Diwan at Karolinska institutet Medical University in Stockholm (More information about the programme).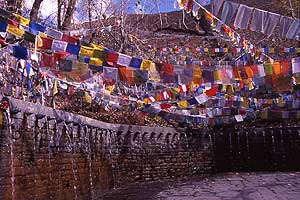 Andreas Nordin defended his doctoral dissertation titled "Pilgrimages in the Himalayas – Interaction with Divine Actors" (Pilgrimsfärder i Himalaya – interaktion med gudomliga aktörer) on Saturday 2 December 2006. Faculty opponent was Prof. Illka Pyysiäinen, Helsinki Collegium for Advanced Studies, University of Helsinki, Finland. He spent a one year fieldwork in Nepal/Tibet, within the Ph D Project funded by the Swedish Research Council in 2003.
Pilgrimages to Muktinath, Pasupatinath, Mt. Kailash and Manasarovar in the Tibetan and Nepalese Himalayas form part of a broader South Asian pilgrimage tradition. Pilgrimages are usually analyzed as culturally heterogenous and contested events. Through the application of cognitive anthropological analyses it is, however, possible to identify regularities and common practices in pilgrimages. The thesis focuses upon fundamental regularities in pilgrimages, in the form of ritual interaction with culturally postulated divine actors. More information about the thesis (with abstract, only in Swedish).
Andreas received a grant for this project, then titled "Sacred Journeys among Himalayan pilgrims – a case study in the anthropology of religion" by the Swedish Research Council in November 2002. More information (in Swedish only)
Associate Professor Claes Corlin defended his doctoral dissertation titled "The Nation in Your Mind: Continuity an Change among Tibetan Refugees in Nepal" at the department in 1975. He is nowadays working on research connected to Vietnam, a project titled "Ethnic Minorities, Land and State Intervention in Vietnam".
Dr. Alexandra Kent carried out her first fieldwork in Tamil Nadu, South India in 1981 looking at domestic Hindu rituals. This resulted in a Masters dissertation at Edinburgh University, U.K., entitled "Domestic Ritual in a South Indian Village". She began her doctoral studies at Goteborg University in 1993. She carried out fieldwork in Kuala Lumpur, Malaysia in 1996-7 studying the Malaysian following of the Indian miracle-working guru, Satya Sai Baba. The PhD thesis that resulted, "Ambiguity and the Modern Order: the Sathya Sai Baba Movement in Malaysia" was defended in Goteborg in September 2000. Read the abstract. She then continued with post-doctoral research on Chinese participation in the Tamil Hindu festival of Thaipusam in Penang, Malaysia between 2000-2002, and from 2003 she has worked on Buddhist revitalisation in Cambodia and its relevance for the recreation of community.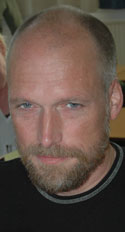 PhD candidate Jan Johansson is involved in a research project on "The Role of Rivers in Bengali Cosmology", which includes a case study on the significance of the river for farmers in the flood-prone areas of Bangladesh. In Bangladesh the big rivers play a double role as life-giving resources and potential destoyers of life and food supply, and against this background the research project focuses on cultural conceptions about rivers, water and nature. Within the framework of a cosmological perspective, Jan Johansson discusses the great importance that rivers play in the Bengali delta areas not only for the countryside, but also in the landscape that the human body constitutes. Field work was carried out in the Bahmanbaria District in the mid-1990s. The project has been supported by grants from the Swedish Research Council. Personal web page.
Jan Johansson is also connected to the Museion department at Göteborg University, where he teaches a course on "Religion and Politics: Meetings in the Global Space" since 2006. More information.
PhD candidate Kerstin Andersson is affiliated to the department of Social Anthropology in Gothenburg, but living in Stockholm and attending seminars at the Indology department, Stockholm University, and at the Collegium for Development Studies, Uppsala University.
Her PhD project deals about "Intellectuals in Kolkata, India, and intellectual movements in Bengal". The project focus on the intellectual stratas in Bengali society, and the role of intellectuals as leaders, mediators between cultures and vehicles for transmission of ideas. Important issues in the contemporary society are globalisation and the relationship to external centres and the diaspora. Ten months field work was conducted in Kolkata during 2000 and she has also made several shorter visits to the city. The project is estimated to be finished during 2011.


In her research she tries to combine the perspectives of Anthropology, Indology and Theroretical Philosophy. Her earlier studies were mainly theoretical studies on the Indian Caste system, and work on Indian non-commercial Cinema. Kerstin Andersson has frequently visited Indian film festivals, and written articles on Indian film, e g made an extensive interview with the renowned Bengali director Satyajit Ray shortly before he passed away. In NIAS Nytt 1/2000 she published an article named "Intellectuals, Media and Globalisation", dealing with West Bengal, India. At the 19th European Conference for Modern South Asian Studies, held in Leiden, the Netherlands, in June 2006, Kerstin Andersson presented a paper titled "The Kolkata Intellectuals and Social Change" in the panel on Bengal Studies.
Abstract: Indian intellectuals are often described as a by-product of the colonial rule, a "colonial middleclass" or a subaltern group. The intellectuals are ascribed the role of leading India's masses into the modern world. The Kolkata intellectuals have played a significant role in changes and transformations of ideological, political, social and cultural discourses. The intellectual category in Kolkata consists of upper and middle class Bengali Hindus. The category emerged in the specific historical, social and cultural context of colonial hegemony in the 19th century. Tradition, context and culture influenced and shaped the category. The Kolkata intellectuals are agents of change, bearers of tradition and mediators between discourses. They have been vehicles for transmission of ideas to other sectors of the population. Radicalism and intervention in the social and political arenas is emphasised in the intellectual discourse. Often it is framed in religious connotations. In contemporary Kolkata much of the social work is channelled through the communist movement, where the intellectuals constitute the leadership and often the intellectuals engage in NGO-work.
In July 2010, Kerstin Andersson co-convened the Bengal Studies Panel (Panel No. 23) at the 21st European Conference on Modern South Asian Studies, which was held in Bonn, Germany. The ECMSAS Bengal Studies panel has through the years developed into an important forum for scholars working on Bengal and Bengali studies. As the number of scholars is quite limited and the group is scattered all over the world, the panel provides a meeting point and an opportunity to share research for all with an interest in the culture and society of West Bengal and Bangladesh – and the Bengali Diaspora worldwide. The interdisciplinary approach of the panel welcomed papers on diverse topics such as past and present, literature and media, religion and secularity, women and men, tradition and culture, and on theory and methods in a specifically Bengali context.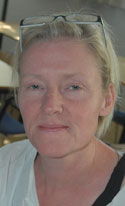 PhD candidate Susanne Åsman is working on a project called "Gender, Agency and Trafficking among Tamang in Nepal: The narratives, experiences and practices of Bombay returnees." The project, coordinated by Prof Wil Burghoorn, Centre for Asian Studies, Göteborg University, was given SEK 900 000 as a two-years planning grant (2004-05) from Sida/SAREC in November 2003. See full list of South Asia related research projects that were given Sida/SAREC planning grants in November 2003.
In November 2005 the project received SEK 1 100 000 as a continued grant from Sida/SAREC for two years, 2005-06. More information on the South Asia related Sida/SAREC grants 2005. She spent a full year doing field work One year of field work, , 2005-2006, in Nepal and in Mumbai and Kolkata in India within the Ph D project.
Susanne Åsman teaches and supervise students at the undergraduate level at the department, and heads a course on Trafficking run by Museion. In 2008 she was guest researcher at Tribhuvan University in Kathmandu.
She also plans for a new interdisciplinary research project on "Gender and Transnational Migration", to be carried out in collaboration with gender and development researchers, political scientists and social anthropologists Tribhuvan University in Kathmandu. More information on her personal web page.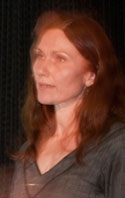 Anna Laine defended her doctoral thesis titled "In Conversation with the Kolam Practice. Auspiciousness and Artistic Experiences among Women in Tamilnadu, South India" on Saturday 28 March 2009. It was based on a one year field study from July 2005, with an affiliation to the University of Mysore. The faculty opponent was Dr Amanda Ravetz from the Manchester Institute for Research and Innovation in Art and Design (MIRIAD) at Manchester Metropolitan University, UK.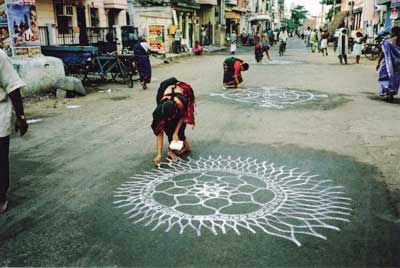 Abstract: This anthropological study explores the kolam, a South Indian practice where women daily draw geometrical images in front of their homes to invite the deities. Through this practice, women engage in social and religious processes. They generate an auspicious atmosphere and become constructed as feminine beings. Temporal and spatial rhythms are defined and reproduced, and the house is made into a home. At the same time, the practice provides a space for exploration where kolam makers can experiment with changing circumstances and values. The study investigates the kolam both as a performative process, and as a material result, and the ethnographic material is treated from anthropological perspectives on art and gender. To grasp the practice from a wider perspective, multi-sited fieldwork has been employed, among various castes and classes, both in rural and urban areas of Tamilnadu. The aim is to contribute to anthropological understandings of and approaches to images, aesthetics and artistic practice. More information, with a link to the full-text thesis.
In 2008 she was a Visiting Research Fellow at Goldsmiths College, University of London.
Besides the anthropological dissertation project, Anna Laine has also been engaged in an artistic project, a form of Visual Anthropology, which also involves the Kolam tradition. Anna, as a photographer and film maker, collaborates with a Kolam maker in Tamil Nadu, S. Malathi, as well as with the Swedish artist Kristina Matousch, based in Malmö but trained at the Royal University College of Fine Arts (KKH) in Stockholm, and Dr Alka Pande, Consultant Arts Advisor and Curator for the Visual Arts Gallery at India Habitat Centre in New Delhi. Dr. Pande has a PhD degree from Punjab University, Chandigarh, and later spent time as a post-doc at the Goldsmith College in London, UK. She has been engaged in the promotion of Indian art, culture and philosophy worldwide for many years, and in December 2006 the French Government awarded her the Chevalier de l'Ordre des Arts et des Lettres, an order formed to pay tribute to the outstanding contributions of artists and personalities in the field of arts, to their nations and to the world.
The artists have exchanged knowledge and experiences from a period of working together in India. The aim behind this project was to challenge culturally constructed categories, to investigate particularities and commonalities in our respective backgrounds. The resulting art works were presented as images and performances at the Indian Habitat Centre in October 2008. In a later stage, the works will be presented at an art institution in Sweden.
In August 2008, Ms. Laine was awarded a SASNET planning grant to organise a series of interdisciplinary workshops titled "The Kolam Practice of South India – in Dialogue with Anthropology and Art Practice". Six workshops were conducted, the first one already begun in 2008, with only four people – Malathi Selvam, Kristina Matousch, Alka Pande, and Laine herself. The following workshops were supposed to be conducted among the informants with whom Ms. Laine worked during her PhD research. Her fieldwork was carried out in both urban and rural areas, working in a couple of villages in Thiruvannamalai district among lower castes and classes, and in both Dalit and wealthy orthodox Brahmin areas in Chennai. Her informants mainly consisted of women, but the work also incorporated the Aravanis, the transsexual gender in this region which also makes daily kolams.
The aim of the workshops was to explore a new interdisciplinary approach. Instead of transgressing the border between natural sciences and the humanities/social sciences, this application concerns the border between sciences, in this case anthropology, and art practice. The perspective is to a large extent focused on the investigation of new field methods, but also on new ways of presenting research. More information about the 2008 SASNET planning grants.
Ffrom August 2009, Dr. Laine works as an Associate Professor at Dalarna University, Campus Falun, where she is teaching in Social Anthropology. However, she also teaches in Visual Art in combination with Anthropology.


Anna Laine's personal web page.
During the period 13 November 2010 – 16 January 2011, Etnografiska Museet presented Anna Laine's exhibition on Kolam.
The exhibition at Etnografiska Museet is entitled "Kolam – flyktiga mönster för ändlös lycka". More information.

• PhD Candidate Carolina Ivarsson Holgersson is working on a dissertation project titled "Webs of Security, Waves of Destruction: Social recovery and Human Security in post-tsunami Sri Lanka". It deals with the reconstruction work after the tsunami disaster in 2004, and issues of social fragmentation, human security, place attachment & collective memory.
Abstract: The project will examine the ways in which people in a local Sri Lankan context strive to rebuild their community. It will identify the particular challenges and phases of reconstruction as well as the strategies employed by the local population in order to restore a sense of security and coherence, and recover a viable everyday life. Focus will be placed on the disruption of the social fabric and its vital institutions of family, kinship, religious and political groupings, which form an important basis of local life, including livelihood. The approach is anthropological and holistic and adopts a human security lens to local realities. Exploring local responses to new insecurities in addition to old ones, the project also examines the relevance of the concept of 'Human Security' in relation to locally perceived dimensions of what security is and how it is attained.
In January 2007, Carolina Ivarsson presented her work at the Nordic workshop on War, Peace and Development in Sri Lanka, held in Göteborg. During the Fall 2007, she is connected to the Foundation for Co-Existence (FCE), Programme Support Unit (PSU), in Colombo, Sri Lanka. Earlier (in 2004) she worked as a volunteer for the Sarvodaya Shramadana Movement, Peace Secretariat, in Moratuwa, and in 2005 she made a Minor Field Study also in Sri Lanka. See Carolina's personal web page.
South Asian collaboration project
In August 2008, SASNET awarded a guest lecture programme grant to Jan Johansson. He was given SEK 20 000 in order to invite Dr. Mahbub Alam, Assistant Professor, School of Liberal Arts and Science, Independent University of Bangladesh (IUB) in Dhaka. He was co-invited by Uppsala Centre for Sustainable Development (CSD) to hold lectures there as well.
More information about the SASNET planning grants 2008.
The visit of Dr. Alam was carried out successfully between November 19 and December 6, 2008. On December 4 Dr. Alam lectured on "Slaves of Water: Indigenous Knowledge and Experience of Hindu Fishermen on the Floodplain of Bangladesh" at Uppsala Centre for Sustainable Development. The lecture was followed by a more informal discussion about Bengali folk music and a much appreciated performance of different folk songs by Dr. Alam.
Two lectures, "Slaves of Water" and "Contested Identities: Folk Music, Religion and Politics in Contemporary Bangladesh", were also delivered at School of Global Studies, University of Gothenburg, on December 1 and on December 2.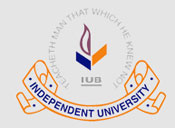 The visit by Dr. Mahbub Alam became the starting point for a formal collaboration between the School of Global Studies and the Independent University of Bangladesh. In March 2009 Jan Johansson visited Dhaka and Independent University of Bangladesh. The purpose of the visit was to examine different interests and conditions for a formal agreement on mutual exchange of students, teachers and researchers between IUB and University of Gothenburg. An agreement on exchange activities has been signed, and this also involves the The Department of Journalism and Mass Communication (JMG), University of Gothenburg.
Another researcher from IUB, Assistant Professor Manzurul Mannan, will come to Sweden in March 2010. On Friday 19 March 2010, he will hold two lectures at the School of Global Studies, on "NGOs, Global Development and Local Culture: The Case of Bangladesh" and "Anthropological Reflections on Neo-Islamist and Western Hegemony: A Sufi Perspective from Bangladesh".
He also participated in the International conference entitled "Power to the People? (Con-) Tested Civil Society in Search of Democracy" that was held in Uppsala 23–24 March 2010. Dr. Mannan is a Social Anthropologist, who will soon defend his PhD thesis at the Department of Social Anthropology, Durham University, UK. The dissertation project is entitled "Enslaving Development: An Anthropological Enquiry into the True World of NGO". At IUB, he teaches courses in Ethnographic History, Anthropology and Development of Bangladesh.
At the March 2010 Uppsala conference, Dr. Mannan presented a paper on the role of NGOs in Bangladesh.


Abstract: Bangladesh is known as Mecca for NGOs. NGOs supported by foreign donors and global policy language are largely seen as an extension of global civil society whereas religious groups are evolved from indigenous civil society. In 1993, NGOs for the first time received religious backlash against their development intervention. This conflict has been seen as a "defining moment", or "turning point" in the evolution of the NGO movement in Bangladesh. The conflict is between two points of view. NGOs believing development agenda and projects to be of benefit to the poor, but the religious leaders see NGOs as a threat to the legitimacy of Islam. The NGO approach to development is interpreted by some Muslims as an effort to "de-Islamise" poor men and particularly women. It is believed that once women are de-Islamised, it should become easier to convert them to Christianity.
The deep reasons of conflict lie elsewhere. NGOs projects are imbued with western ideas of equality, which comes into contact with rural values of Bangladesh society. The process contributes to the development of a hybrid culture. This hybrid culture results from a synthesis between the contradictory, clashing values of Western agency (individualism, equality, market, etc.) on the one hand and Bangladeshi rural cultural life (community, hierarchy, subsistence, etc.) on the other. In this hybrid culture people engaged in development adhere neither to western values nor to local ones. Occasionally, they seek to reproduce rural values in such a way as to fit and define new values associated with development. This paper explains how hybrid culture has created a situation which forces confrontation between the NGO community and Islamic groups/organizations. These clashes in turn, provide religious leaders with the opportunity to emerge as spokesmen for the disgruntled poor and also for the rural elite who oppose NGOs.