SWEDISH SOUTH ASIAN STUDIES NETWORK

---
Department of Social and Economic Geography, Lund University:
Postal Address: Institutionen för kulturgeografi och ekonomisk geografi, Sölvegatan 12, SE-223 62 Lund, Sweden
Visiting Address: Geocentrum, building I, Sölvegatan 10
Fax: +46 46-222 8401
Web page: http://www.keg.lu.se/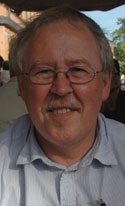 Contact person: Professor Franz-Michael Rundquist, phone: +46 (0)46 222 84 18
South Asia related activities at the department:
The department is responsible for the Lund University courses in Development Studies (U-landskunskap), up to C-level. A- and C-level courses run during the Fall semesters every year, and B-level courses during the Spring semesters. More information on the courses.
A number of students on these courses have over the last years done Minor Field Studies in South Asia.
Some of them are:
• Gulsen Usein on "Världens befolkningsutveckling i ett indiskt perspektiv" in 1996
• Maria Carlsson on "En komparativ studie av hindunationalism och indisk nationalism" in 2001; and
• Anna Kajerman on "Risky lives: Discrimination of female children among low caste in Gulbarga district, South India", also in 2001.
• Mattias Larsen on "The Diffusion of Organic Farming Methods in a Rural South Indian Context", 2003.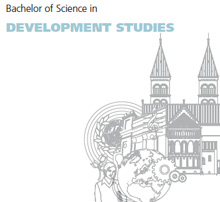 • Lund University's Dept. of Social and Economic Geography started a new Bachelor of Science programme in Development Studies with a major in Economic History, Human Geography, Political Science or Sociology from September 2009. The programme is interdisciplinary and focuses on economic, social and political processes and their linkages to development cooperation. The duration of the programme is three years. It is organised in collaboration with the Dept. of Sociology; Dept. of Political Science; and Dept. of Economic History.
More information about the Programme.
From December 2008, the Human Ecology Division is administratively a part of the Department of Social and Economic Geography. More information about the Human Ecology Division.

Since 2001 Professor Björn T. Asheim (photo to the right) has the chair in economic geography at the department.
He is also part time professor at the Centre for Technology, Innovation and Culture, University of Oslo, Norway, since 2001, and is internationally known for his research in the areas of economic and industrial geography. His ongoing research includes a European Science Foundation (ESF)/Swedish Research Council project on 'Technology, talent and tolerance', which he also coordinates, with participation from Sweden, Norway, Finland, Denmark, UK, Germany and the Netherlands. He has also been involved in projects for the Norwegian Research Council on globalisation, where he initiated and was the director of a large interdisciplinary research programme at the Centre for technology, innovation and culture, University of Oslo; and is currently working in projects on regional innovation systems and national business systems; and on learning regions in a joint project between VINNOVA and Norwegian Research Council.
Since 2004 Professor Björn T. Asheim is also co-founder and deputy director of the new Centre of Excellence in innovation system research at Lund University called CIRCLE (Centre for Innovation, Research and Competence in the Learning Economy). CIRCLE has a large interest in research on Asia, espcially China and India. More information about CIRCLE.