SWEDISH SOUTH ASIAN STUDIES NETWORK

---
Visit to the Pravara Institute of Medical Sciences – Deemed University, Loni
Saturday, November 16, 2007
Web page: http://www.pravara.com
Pravara Institute of Medical Sciences – Deemed University (formerly Pravara Rural Health University) in Loni, Maharashtra (300 kilometres east of Mumbai), was chosen as a place to visit because they collaborate both with the School of Life Sciences, and the School of Technology and Society at Skövde University; and the Faculty of Health Sciences, Linköping University, in Sweden. Moreover, the University was awarded a major grant from SIDA a few years ago for the development of rural health care (more information). PRU is located "off the beaten path" in the sugarcane lands of Maharashtra in the District of Ahmednagar, so it takes some effort to get there. After a 40 minutes flight from Mumbai to Aurangabad, you must travel another three hours by car or bus. Nevertheless, our stay was worth the effort, as we found PRU to be an engaging and successful project.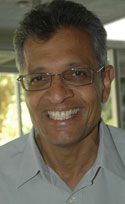 Dr. Ashok Patil (photo to the left), the dynamic Vice Chancellor of the Pravara Institute of Medical Sciences, had arranged for us to see as many of its centres and departments as possible. The Pravara Institute of Medical Sciences combines a university, a research institute, a health centre, and a development project all in one. It is a private trust but is approved by the Indian Government as a university. The idea is to have a holistic approach to health and development, so its activities include schools, community health care and medical education, a dental department including patient education, a clinic where surgery is performed, reproductive consulting, mobile health centres (buses that drive to remote areas), and an agricultural research centre related to the needs of the peasants in the area. Many efforts are also put into reaching women and targeting their specific problems in order to empower them.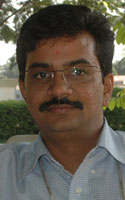 Our programme at Pravara had been prepared by Dr. Sanjeev G. Kulkarni (photo to the right), Associate Professor in Microbiology at the Pravara Institute of Medical Sciences, besides being the International Co-ordinator at the University. Dr. Kulkarni showed us around the university and the hospital, and in the afternoon went with us on a tour to the countryside.
The university, India's only true rural health university was declared a Deemed University by the Indian University Grants Commission in 2003. The Pravara Medical Trust (PMT) is the parent Organisation of the University. PMT was established in 1972 by a visionary Padmashri Dr. Vitthalrao Vikhe Patil, the founder of Co-operative movement in India, and the grandfather of the present Vice Chancellor.
In 1976 the Trust started providing primary and secondary level medical care with establishment of a modest hospital of 100 beds and over a period of time the hospital grew in to 800 beds multi-disciplinary, superspeciality medical institute with state of art facilities. The University is unique in more than one way. It is specialised in Medical and Health Sciences with a dedication to serve the society as a Center of Excellence with emphasis on socially meaningful medical education, health care and research. There are now six institutes under the ambit of the University:
• Rural Medical College & Hospital, Loni
• Rural Dental College & Hospital, Loni
• College of Physiotherapy & Rehabilitation Center, Loni
• College of Nursing, Loni
• Institute of Social Medicine, Loni
• Center for Biotechnology, Loni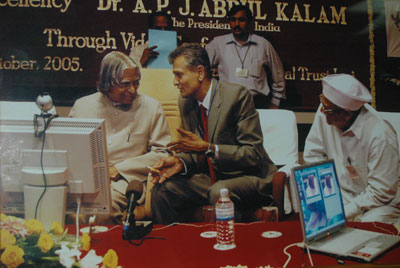 The trust has received accolades from His Excellency Dr. A.P.J. Abdul Kalam, President of India for the pioneer work done in the field of integrated rural Development and appreciated the participative model of Integrated Rural Development followed at Loni as Role Model for the development of Rural India and has been referred by his Excellency as operative model of PURA – Providing Urban Amenities to Rural Area.
The Pravara Institute of Medical Sciences is an impressive example of a project that started on a small scale in the 1920s as a farmer's cooperative, but now has grown into a full-scale rural development venture that serves 47 villages.
High technology is frequently used at the university. The development of E–health is only one example; free internet access for villagers so that they may obtain relevant information on market prices for farm products is another.
During out visit to Pravara Institute of Medical Sciences, we met with a team from the Faculty of Health Sciences, Linköping University, which has collaborated extensively with the institute since 2001. Up to the present, sixty Swedish students and many teachers have visited here; and thirty-seven students and several faculty members from Pravara have visited Linköping.
People from Sweden whom we met:
Prof. Orvar Finnström, Department of Paediatrics, Linköping
Leif Matthiesen, Kvinnokliniken, Helsingborg
Goran Hermansson, BHU-enheten, Linköping
Siw Alehagen, Lektor inst. För Medicin och hälsa, Linköping
Marie Nilsson, Vårdenhetschef
Anna-Karin Johansson, lektor avd. för omvårdnad, Linköping
Dr. Ashok Patil is a visionary man much involved in the further development of the university, the hospital, the region and beyond. He is active in the International Association of Agricultural Medicine and Rural Health (IAAMRH). In February 2008 Pravara Rural Health University, in collaboration with the Pravara Medical Trust and the IAAMHR, will organise the 11th Asian Congress of Agricultural Medicine and Rural Health in Aurangabad. The theme for the conference will be "Integrated Approach For Achieving Millennium Development Goals in Asia".
Besides addressing key issues related to the theme of the conference, the aim is to promote dialogue amongst rural health workers, government, NGOs, UN agencies, national international funding agencies and other stakeholders for finding solutions on health issues. The conference will also highlight and foster opportunities for innovative, comprehensive, participatory rural health models that can be replicated. More information.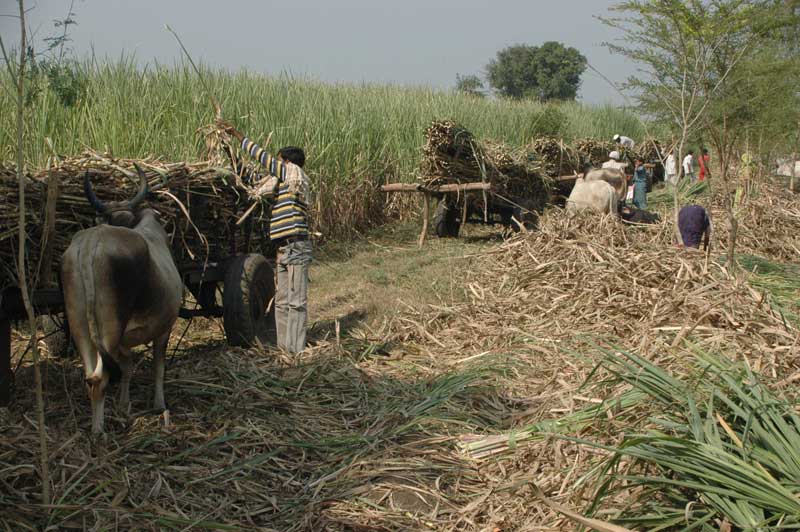 Back to 2007 contact Journey


---