SWEDISH SOUTH ASIAN STUDIES NETWORK

---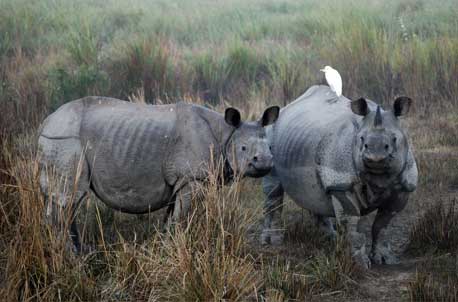 Newsletter 59:
9 March 2006

• Planning grants to six projects
Six projects were selected by the reference group in the latest round of SASNET Planning grants. A total number of 19 applications had been delivered for consideration in the second round of 2005. On Tuesday 28 February 2006 the SASNET Reference group (consisting of three eminent Nordic South Asia scholars) decided to give grants to four new research projects/programmes and two new educational projects. The total amount distributed was 305 000 SEK. More information on the six projects.
• Applications for the next round of SASNET planning grants
are now invited. Closing date for applications is 15 June 2006. More information.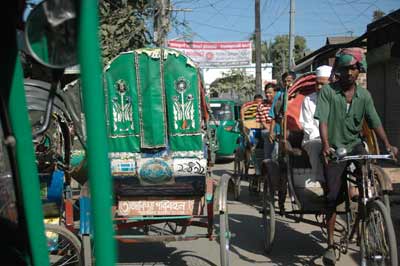 • SASNET contact journey 2005 completed
From 18 November till 19 December 2005 SASNET's director, Professor Staffan Lindberg, and the deputy director/webmaster Lars Eklund made another contact tour to South Asia. The ambition has been to promote researcher cooperation and student exchange, and a great number of universities and institutes were visited.
The 2005 tour went to East and North-East India (Kolkata, Bhubaneshwar, Patna, Siliguri, Guwahati and Shillong); Bangladesh (Dhaka, Savar, Chittagong, Rajshahi and Sylhet); Bhutan (Phuntsholing, Thimphu and Paro); and Nepal (Kathmandu).
Go for the extensive contact journey frame report
• Bangladeshi students delegation to SASNET
On Friday 5 March 2006 a delegation from the Association of Bangladeshi Students (ABS), based at Chalmers University of Technology and Göteborg University, visited SASNET's root node office in Lund. Dr. M.S. Kabir, PhD candidate Raihan Rafique and PhD candidate Biddut K. Banik, all from the Dept. of Microtechnology & Nanoscience (MC2) at Chalmers, had a fruitful discussion on common interests with SASNET's director, Prof. Stafan Lindberg, and deputy director Lars Eklund. ABS was established in 2003 to strengthen Sweden-Bangladesh educational and cultural network and to explore scholarship/funding opportunities for Bangladeshi students. The organisation is keen on SASNET's collaboration in these efforts. More information about the Association of Bangladeshi Students.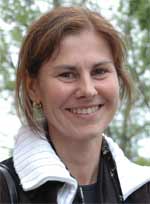 • SASNET seminar on the export oriented industry in South Asia
A seminar called "Women in the export industry in South Asia – Exploitation or Emancipation?" is held in Lund Wednesday 29 March 2006, 18.30. The seminar, jointly organised by SASNET and the Association of Foreign Affairs in Lund. Invited speakers are Dr. Gunilla Blomqvist (photo to the left), Dept. of Peace and Development Studies (PADRIGU), Göteborg University, Prof. Staffan Lindberg, SASNET, and the freelance journalist Petter Larsson, Malmö. Venue: Nya Festsalen in the Academic Society Building (AF), Sandgatan 2, Lund. More information.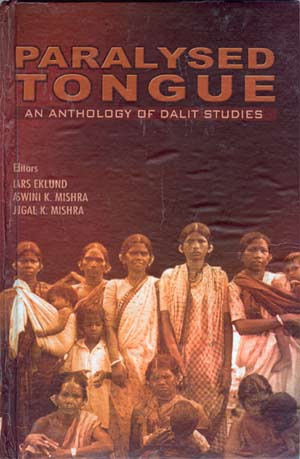 • Book with material from the Lund conference published
Lars Eklund from SASNET was invited to attend a book release function as honorary guest at Swosti Hotel in Bhubaneshwar, India, on 16 December 2005. The book, "Paralysed Tongue. An anthology of Dalit studies" (Pagemaker, Bhubaneshwar, 2005) incorporates several papers presented in a panel on Dalit Literature at the 18th European Conference on Modern South Asian Studies, organised by SASNET in Lund in June 2004. The book has been edited by Aswini Kumar Mishra and Jugal K Mishra, and deals with Dalit literature not only in different parts of India, but also covers the other South Asian countries, including Nepal, Bangladesh, Pakistan and Afghanistan. More information on the book release function.
• Well-attended SASNET lecture with Prof. Tulsi Das
Professor Tulsi Patel from the Department of Sociology, Delhi School of Economics, University of Delhi, held a SASNET lecture at Lund University on Tuesday 31 January 2005, 13.15-15.00. She lectured on "Health Professionals, New Reproductive Technologies and Sex ratio in India", and the lecture was very well attended. Nearly 30 persons, senior researchers at Lund University as well as Masters students at the Programme for Asian Studies, participated in the meeting held in the conference room of ACE, Centre for East and South-East Asian Studies.
Professor Patel is a well-known scholar doing research on gender, population and sustainable development in India, including the issues of female foeticide and missing girls. For a period of six months she is holding the India Studies Chair at the South Asia Institute/Dept. of Anthropology at Heidelberg University, Germany. More information (as a pdf-file)
• India based initiative gives access to one million articles
An India based initiative was launched on 27 February 2006 to provide researchers and others open access to millions of journal articles online. The Open J-Gate project is also a searchable database of journal literature, indexed from 3000+ open access journals (more than 1500 of them are peer-reviewed scholarly journals), with links to full text at Publisher sites. It is a contribution of Informatics (India) Ltd , and its web portal, updated every day, currently gives links to more than one million open access articles. Go to the Open J-Gate web portal.
• Grants from the Swedish Research Council to South Asia related research 2005
Swedish Research Links grants for the period 2006-08 were decided upon for a large number of Asia related research projects in October 2005. Sida and the Swedish Research Council initiated the Swedish Research Links programmes in 2002, and within this framework the Asian–Swedish Research partnership programme specifically aims to stimulate contacts between Swedish researchers and researchers in Asia. Seven of the approved projects directly relate to South Asia, including a project led by Prof. Alasdair Skelton, Dept. of Geology and Geochemistry, Stockholm University, on "Monitoring the effect of seismic activity on groundwater chemistry in North Eastern India", and a project led by Dr. Mannan Mridha, Dept. of Applied Information Technology (2IT), KTH School of Information and Communication Technology (ICT), Campus IT University in Kista, on "Design and development of portable medical device for application in the developing countries". Go to SASNET's list of South Asia related projects approved by the Swedish Research Council 2005.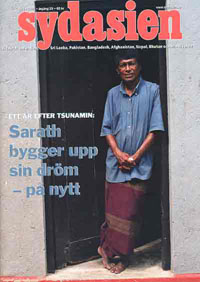 • SYDASIEN being published for 30 years
For 30 years the magazine SYDASIEN has now been published. With popularly written articles in Swedish on politics, history, literature and culture in the eight countries that consist South Asia (Afghanistan, Bangladesh, Bhutan, India, Maldives, Nepal, Pakistan and Sri Lanka) SYDASIEN has played an important role over the years. And yes, there is a connection to SASNET: Prof. Staffan Lindberg, SASNET's director was one of the founding fathers of the magazine back in 1976, and Lars Eklund, SASNET's web master has been the editor for the magazine ever since 1982. In the latest issue of SYDASIEN, no 4/05, Staffan has written an article about his ongoing research project in the Kaveri river basin in Tamil Nadu – "Revolution i det fördolda – Social utveckling och kvinnofrigörelse präglar Sydindiens landsbygd", and Prof. Bo Lindblad, IHCAR, Karolinska Institutet Medical University, has written an article about the disastrous earthquake in Kashmir in October – "Katastrof drabbade min ungdoms drömmars land". All articles in SYDASIEN 4/05 are now available to read on the web (in Swedish only). Go to the presentation page.
• Scholarships for research on Genetically Modified (GM) crops in India
The University of British Columbia in Vancouver invites applications for Research Scholarships for one Doctoral and one Master's Student, available from September 2006, for research related to the regulation of risks from Genetically Modified (GM) crops in India. The doctoral research will be conducted as part of a research programme focused on the regulation of health and environmental risks from GM crops in India. The research programme is funded by the Social Sciences and Humanities Research Council of Canada, and is led by Dr. Milind Kandlikar, Institute of Asian Research and Liu Institute for Global Issues, University of British Columbia (UBC), and Dr. Terre Satterfield, Institute for Resources, Environment and Sustainability. Deadline for applications is 15 March 2006. More information.
• Norwegian research programme on Nation Building in Nepal
The Norwegian government has set up a Research programme on "Social Inclusion and Nation Building in Nepal". It aims at supporting a research agenda that contributes to understanding the conditions by which the Nepalese nation and democracy can transcend social and cultural categories, and thereby allow for social mobility to take the place of social exclusion. The research programme envisages a need to stimulate further research on processes of national building, social exclusion and poverty, and the role of the civil society in Nepal. It will have a two-pronged approach, involving, on the one hand, setting-up a research fund in Nepal and, on the other hand, financing research cooperation between a Norwegian and a Nepali research institution. The programme is a follow-up to an assessment of Norwegian support to NGOs in Nepal, carried out by Alf Morten Jerve, Chr. Michelsen Institute, Norway; Mohan Das Manandhar, Organisation Development Centre Incorporated, Nepal; and Lill-Ann Bjaarstad Medina, NORAD, in 2002. More information (as a Word file)
• Summer course on Indian Culture at Uppsala University
During the first half of the Summer 2006, from Wednesday 7 June, the Section for Asian and African Languages and Cultures, at the Dept. of Linguistics and Philology at Uppsala University organises a 5 credits course on Religious expressions in Indian culture ("Religiösa uttryck i indisk kultur"). The course, consisting of seminars, lectures and films, will study religions and culture in India of today, focusing on Hinduism, Buddhism, Jainism and Islam. Last date for applications: 15 March 2006. Contact person: Peter Larsson
• Uppsala University arranges 5 credits course on Indic traditions of ideas
During the Fall 2006 the section will organise a 5 credits evening time course on Indic traditions of ideas ("Orienteringskurs i indiska tanketraditioner"), on the Indic history of ideas (in present-day India, Pakistan, Bangladesh and Afghanistan) from the Vedas up to modern, postcolonial theories, but focusing on the Hindu, Buddhist, and Materialist traditions of ideas. Last date for applications: 15 April 2006. Contact person: Anna-Pya Sjödin
• Masters programme in Applied Development and Management to start at Lund University
Lund University introduces a new 120 ECTS (80 Swedish credits) International Masters programme in applied Development and Management (LUMID) from the Fall semester 2006. LUMID is open to students both from Sweden and the rest of the world who wish to prepare for a career in international aid and development cooperation, or wishing to further their academic studies with this profile. Through the assistance of te Swedish International Development Cooperation Agency (Sida), LUMID is able to offer students field based courses in project and programme management. The two-year programme is hosted by the Faculty of Social Sciences at Lund University, but multidisciplinarity is accomplished through teachers' teams recruited from a number of faculties. For students applying from within the Swedish system of higher education: i e students who have completed all their previous education in Sweden and are currently studying in Sweden the deadline is April 15, 2006. More information on LUMID. Contact persons: Dr. Agnes Andersson, LUMID Programme Manager; and Prof. Göran Djurfeldt, Chairman of the LUMID steering group.
• Summer school in Spoken Sanskrit in Heidelberg
For the seventh year a Summer School in Spoken Sanskrit 2006 will be held at the South Asia Institute (SAI), University of Heidelberg, Germany, 1–26 August 2006, and an Advanced Summer School in Spoken Sanskrit is also held 4–22 September 2006. The courses are organised by the Dept. of Classical Indology at SAI, and the teacher is as usual Dr. Sadananda Das, a Sanskrit native speaker from Benares and an experienced Sanskrit teacher. Last date for applications is 15 May 2006.
• Berkeley conference on Democrats, Maoists and the Monarchy in Nepal
A conference on "Democrats, Maoists and the Monarchy: Nepal at the Crossroads" is held the University of California, Berkeley, USA, on Sunday 12 March 2006, 9–17. The one day symposium focuses on the political situation in Nepal and will be a meeting-point for academics, journalists and others with direct or indirect involvement. The participants will reflect different backgrounds and view the insurgency in conflicting terms, and discuss possible avenues to its solution. Among the invited speakers are Dipak Gyawali from the Royal Nepal Academy of Science and Technology (RONAST), and Deepak Thapa, journalist and writer from Nepal for the Himal Association in Kathmandu. Venue: University of California, the Lipman Room, Barrows Hall, Berkeley, USA.
• International seminar on Kerala's History in Thiruvananthapuram
The Kerala Council for Historical Research (KCHR) organises a three-day international seminar on Kerala's History in Thiruvananthapuram 16–18 March 2004. The seminar will bring together scholars working on the history of Kerala in India and abroad, among them Romila Thapar, Bruce Kapfere, Robin Jeffrey, and Dipankar Gupta. As part of the seminar two symposia will be organised on 'Emerging Areas of Historical Research: Interdisciplinary Dimensions' and 'Religious Institutions and their Social Function'. More information to be given from the Director of KCHR, e-mail: kchr@sancharnet.in
• SIWI convenes panels at the 4th World Water Forum in Mexico
The Stockholm International Water Institute (SIWI) will be an active participant during the 4th World Water Forum to be held 16–22 March 2006 at the Banamex Centre in Mexico City. This tri-annual gathering of the global water community brings together experts, authorities and non-governmental organizations who need to act in coordinated fashion. SIWI will convene or co-convene six important sessions on Corruption, Investment in Water to Reduce Poverty, and Future Food Production. More information on the 4th World Water Forum.
• Asia Society conference on India's new Business Priorities
The US based Asia Society organises its 16th Asian Corporate Conference with the theme "Driving Global Business: India's New Priorities, Asia's New Realities" in Mumbai, India, on 18–20 March 2006. During the conference top business figures and government leaders from around the world will explore India's emergence as the next big business market, its strategies for overcoming internal barriers to growth, and the implications for corporations and investors throughout Asia and the world. India's Prime Minister Manmohan Singh will be the keynote speaker. Among other invited speakers are Kanti Prasad Bajpai, Headmaster of the Doon School, Vishakha N. Desai, President of the Asia Society, and Ashok Misra, Director for the India Institute of Technology (IIT) Bombay. Venue: Grand Hyatt Mumbai,Mumbai, India.
• Amsterdam conference on Social Science History
The International Institute of Social History organises the sixth European Social Science History Conference (ESSHC), 22–25 March 2006 in Amsterdam, Netherlands. Within the framework of ESSHC 2006 the Asia Network of the European Social Science History Conference is seeking proposals for panels and papers. Although other topics are welcome, the organisers hope to receive suggestions such as "Decolonization, Nationalism and Urban labour", "Violence, Politics and the Past" and "Ecology, Environmental Movements and Indigenous Peoples". More information.
• 8th Jaina Studies Workshop to be held in London
The 8th Jaina Studies Workshop at SOAS, School of Oriental and African Studies at University of London, UK, will be held 24–25 March 2006. The theme for the 2006 workshop will be on 'Jainism and Society'. It will be opened on the evening before, Thursday 23 March 2006 at 18.00, by the 5th Annual Lecture in Jaina Studies, delivered by Prof Johannes Bronkhorst, University of Lausanne, Switzerland. Venue: SOAS Brunei Gallery Lecture Theatre, Russell Square, London. More information.
• Leiden workshop on changing hill societies of Northeastern India
An International workshop called "Towards an Understanding of the Changing Hill Societies of Northeastern India" is held at the University of Leiden, the Netherlands, 31 March – 1 April 2006. It focuses on continuity and change within the hill societies of Northeastern India, societies that were classified by the colonial government into distinct 'tribes', based on linguistic and cultural traits. A continued emphasis on each group's distinctiveness has led scholars to neglect what these groups have in common, including their marginal position within Indian society. To compare beyond current political borders, the seminar will include presentations on communities in northern Bangladesh and southern China. More information.
• Uppsala conference on Democracy and Democracy Promotion
A conference on "Equal Representation – a Challenge for Democracy and Democracy Promotion" is held in Uppsala 3–4 April 2006. It is organised by the Collegium for Development Studies at Uppsala University, in collaboration with Sida's Division for Democratic Governance. Among the keynote speakers are Marina Ottaway, Carnegie Endowment for International Peace, Washington D.C., USA, and Dr. Ishtiaq Ahmed, Dept. of Political Science, Stockholm University. Dr. Ishtiaq will lecture about "Representation of religious groups, castes and minorities". During the second day of the conference the plenary will break into five groups to deepen discussions on the themes raised during the conference, based on current developments in five countries where democracy issues are burning. One of these countries will be Sri Lanka. Venue: Missionskyrkan, S:t Olofsgatan 40, Uppsala. Last date for registration: 17 March 2006. More information.
• Second Berkeley Tamil Conference focuses on the Chola period
The second annual University of California at Berkeley Tamil Conference is held 22–23 April 2006. The conference brings together scholars from North America and Europe to look at the complex cultural and artistic milieu during the Chola period, 900-1300 C.E., a period known for its vast artistic, intellectual and military accomplishments, which would leave their mark on India and on the world. The conference takes a look at the influence of the Cholas by examining the way in which concepts as diverse as royalty, religious community and moral order were constructed during this dynasty and perpetuated long afterwards, resulting in the notion of the Chola period as a golden age in Tamil history. It is organised by the U.C. Berkeley Department of South and the South East Asian Studies, Center for South Asian Studies (with a Berkeley Tamil Chair). Venue: Geballe Room, Townsend Center for the Humanities, UC Berkeley, USA.
• Norwich research seminar on Literacies, Identity, and Social Change
An International research seminar on "Literacies, Identity, and Social Change" will be held at University of East Anglia, Norwich, UK, 26–27 April 2006. The inter-disciplinary research seminar will link researchers working in this field from education, literacy studies, anthropology and economics, and enable a comprehensive and in-depth investigation into this theme. The key challenge will be to extend theoretical understanding on the ways in which adults' acquisition and uses of literacy influence changes in agency, identity and social practice, identifying and unpacking moments and processes of transition, and the role of literacy within them.
• Amsterdam conference on Artificial Languages in an Asian Perspective
A conference on "The Generosity of Artificial Languages in an Asian Perspective" will be held in Amsterdam, the Netherlands, 18–20 May 2006. It will be the second in a series of workshops on Asian contributions to the formation of modern science. The first was called "The Emergence of Artificial Languages" and took place in Leiden in 2002 under the auspices of the International Institute of Asian Studies, IIAS. The 2006 workshop will address questions that are more conceptual in nature but that are studied in the same scientific and historical context. More information.
• Gujarat Studies Association conference in London
The UK-based Gujarat Studies Association invites participants for its first bi-annual Conference, with the theme "Home and Away: Historical and Contemporary Perspectives", 19–20 May 2006. The conference aims at creating a lively forum for discussion on the dynamic dimensions of the realities and possibilities of the global Gujarati community, and will be held at the School of Oriental and African Studies (SOAS) at the University of London, in Birkbeck. The keynote speakers include Lord Professor Bhikhu Parekh, Prof. Azim Nanji, Prof. Itesh Sachdev and Suda Bhuchar. Registration should be done before 17 March. More information.
• Kolkata conference of the Indological Society Of India
The Indological Society Of India organises a conference called "Concept of Environmental Conservation in Ancient India," in Kolkata 29–31 May 2006. Papers relating to the ancient Indian thinking about ecological balance as revealed through classical Sanskrit, Pali & Tamil texts will be presented, but also papers manifesting still continuing Indian traditions.
• 16th Biennial Conference of the Asian Studies Association of Australia
The Asian Studies Association of Australia (ASAA) holds its 16th Biennial Conference at the University of Wollongong, 26 - 29 June 2006. The theme for the conferemce will be "Asia Reconstructed: from critiques of development to postcolonial studies", and aims to examine governance, society, culture, history, education, language, law, technology, and the arts. There are a number of panels proposed under the headings of 'Post-colonialism', 'Transnational studies' and 'World History', as well as in more conventional areas of Asian Studies. Deadline for abstracts extended to 1 March 2006.

• Welcome to the 19th ECMSAS conference in Leiden
The 19th European Conference on Modern South Asian Studies (ECMSAS) will be held 27–30 June 2006 in Leiden, the Netherlands. A list of the 47 panels approved for the conference is also available. Deadline for sending abstracts is 1 March 2006, and a limited number of travel grants will be available for paper presenters and/or panel organizers from developing countries. The conference will be held in Leiden University's Lipsius Building at Cleveringaplaats 1. More information on the conference web site.
• International Symposium on Geo-information for Disaster Management
The Second International Symposium on "Geo-information for Disaster Management" will be held in Goa, India, 25–26 September 2006. The conference deals with natural and manmade disasters (by accident or on purpose), having caused a large number of victims and significant social and economical losses in the last few years. The First International Symposium on Geo-information for Disaster Management was held in Delft, the Netherlands, 21–23 March 2005, and aimed at beginning a dialogue on disaster management problems in their entirety by considering geospatial technology applicable for Disaster Management. This second symposium, organised by the Indian Society for Remote Sensing, will concentrate on remote sensing techniques and their integration with GIS technology. Among the co-chairs is the Swedish Professor Bengt Rystedt, Dept. of Technology and Built Environment, University of Gävle (and also a member of the Joint Board of Geospatial Information Societies, and the International Federation of Surveyors, FIG). Venue: Hotel Marriot, Goa, India. More information.
• 35th annual conference on South Asia in Wisconsin-Madison
The Center for South Asia at the University of Wisconsin-Madison arranges its 35th annual conference on South Asia, 19–22 October 2006. In recognition of the establishment in 1996, and the tenth anniversary of the American Institute for Sri Lankan Studies (AISLS), the Conference on South Asia will feature Sri Lanka as its theme for 2006. Various special events, panels and papers will be featured. The Annual Conference on South Asia attracts over 500 scholars and other interested parties annually, who travel from a dozen countries around the world and much of the United States. The conference features 75 or more academic panels and roundtables, as well as association meetings and special events ranging from performances to film screenings. Venue: Madison Concourse Hotel, 1 West Dayton St., Madison, Wisconsin, USA. More information.
• Himalayan Policy Research Conference held in Madison
A Himalayan Policy Research Conference is held in Madison, Wisconsin, USA, on Thursday 19 October 2006. It is organised by the Nepal Study Center at University of New Mexico, as a pre-conference to the University of Wisconsin's 35th Annual Conference on South Asia (see above). The overall theme of the conference will be development, democracy and conflict in Nepal, but cross-country analyses involving more than one country are also strongly encouraged. Deadline for paper abstracts is 15 April 2006. Venue: Senate Room A, Concourse Hotel Info, Madison. More information.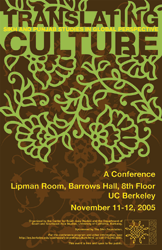 • Berkeley conference on Sikh and Punjab Studies in Global Perspective
An International Conference called "Translating Culture. Sikh and Punjab Studies in Global Perspective" is held at the University of California at Berkeley, 11–12 November 2006. Panels and papers will focus on issues like "Challenges of Translation ", "Translatability and Religious Criticism", "Translating Text and Practice", and "Translation in Transnational Perspective". The conference is jointly organised by the Dept. of South and Southeast Asian Studies, and the Center for South Asian Studies, and is sponsored by the Sikh Foundation. It coincides with the 3rd Annual San Francisco International South Asian Film Festival (SFISAFF), this year presenting three films exploring Sikh identity. Venue: UC Berkeley, Lipman Room, Barrows Hall.
• Development Studies Association 2006 Conference in Reading
The Development Studies Association (DSA) in Great Britain holds its 2006 Conference in Reading on Saturday 11 November. The theme for the DSA 2006 conference is "The Private Sector, Poverty Reduction and International Development". Jointly organised by the School of Business and the School of Agriculture, Policy and Development, the conference will be located on the University of Reading's Whiteknights Campus. Keynote Speaker is Abdoulie Janneh, UN Under Secretary General and Director of UN-ECA.
• Dhaka Seminar on Gender and Access in South Asia
An International Seminar on "Gender and Access in South Asia", will be organised by the IUSSP Panel on Gender, and Bangladesh Institute of Development Studies in Dhaka, Bangladesh, in November 2006. The seminar will focus on the following aspects of gender inequalities in South Asia: (1) Access to public services such as health care and education; (2) Access to opportunities such as employment and credit; and, (3) Access to Public Institutions and Public Spaces such as political participation and leadership, legal protection, religious institutions and freedom from sexual harassment in accessing public spaces and transportation systems. Deadline for submission of abstracts 15 April 2006. More information.
• Chemistry in the 21st Century theme for International conference in Dhaka
The International Bangladesh Chemical Congress 2006 is held in Dhaka 7–10 December 2006. It is also the 29th Annual Conference of Bangladesh Chemical Society (BCS), and the theme for the 2006 conference will be "Chemistry in the 21st Century". It is funded by the International Foundation for Science (IFS) based in Stockholm. Every alternate CBS conference is held on an international level and these are attended by a good number of eminent scientists from different parts of the world. The Bangladesh Chemical Congress 2004 was attended by over 600 participants including 35 foreign scientists. Venue: Sangsad Bhaban (Parliament House), Dhaka.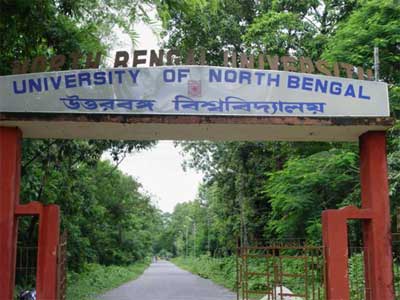 • International Seminar on Women's Studies to be held in Siliguri
An International Seminar on Women's Studies will be held in Siliguri, West Bengal, India, 14–15 December 2006. The seminar is organised by the Centre for Women's Studies at North Bengal University, and has four sub-themes: • Cultural Dimensions of Women's Identity, • Global Change: Women's Experiences and Opportunities, • Gender Insecurity and Women's Empowerment, and • Women of North Bengal: New Challenges and Common Goals. Deadline for sending abstracts: 15 June 2006. More information (as a pdf-file).
• Papers invited for UK conference on the Independence of India and Pakistan
The Hartley Library in UK, which houses the Mountbatten papers, in conjunction with the Centre for the Study of Britain and its Empire at the University of Southampton seeks paper proposals for a conference entitled, 'The Independence of India and Pakistan: Sixtieth Anniversary Reflections.' The conference will be held at the Avenue Campus, University of Southampton on 17-20 July 2007. The event will be divided into panel discussion and keynote plenary lectures. Papers will be of 30 minutes duration followed by questions. The following people have already agreed to participate: Gyanendra Pandey, Urvashi Butalia, Gurharpal Singh, Akbar S. Ahmed, Joya Chatterji, Victoria Schofield, Sten Widmalm (Dept. of Government, Uppsala University) and Sikandar Hayat. More information.
• Other conferences connected to South Asian studies arranged all over the World
See SASNET's page, http://www.sasnet.lu.se/conferences.html#conf
Important lectures and workshops
• Malmö seminar on Marc Katz' documentary film "Banaras Muharram and the Coals of Karbala"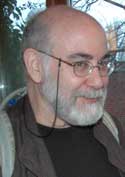 Marc Katz, Associate Professor of History of Religions at Karlstad University holds a seminar at Malmö University, Friday 10 March 2006, 13.00–16.00. Dr. Katz will show one of the documentary films on Indian religions that he has produced, namely "Banaras Muharram and the Coals of Karbala". It deals with the celebration of Muharram in Varanasi, the main festival of the Shia Muslims, but in which also both Sunni Muslims and even Hindus take part. The film was released at the 33rd Annual Conference on South Asia held at the University of Wisconsin-Madison in 2004. The seminar is organised by the School of International Migration and Ethnic Relations (IMER) at Malmö University. Venue: IMER, room 124, Citadellsvägen 7 (Gäddan 8), Malmö. More information on Dr. Katz' film.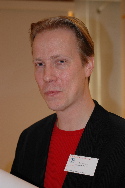 • Sten Widmalm lectures in Stockholm about the Kashmir conflict
Dr. Sten Widmalm from the Dept. of Government, Uppsala University, will lecture on "Kashmirkonflikten efter jordbävningen" (the Kashmir conflict after the earthquake) in Stockholm on Wednesday 12 April 2006, 13–15. It is one of the Wednesday lectures arranged by the Centre for Pacific Asian Studies, CPAS, at Stockholm University. Venue for the lecture: B-salen, Dept. for Oriental Langiages, Kräftriket 4 (earlier Roslagsvägen 101), Stockholm.
South Asia related culture in Scandinavia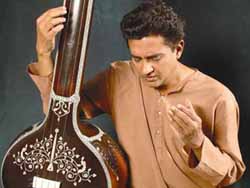 • Dhrupad artist performed in Lund and Helsingør
Ashish Sankrityayan, exponent of the Dagar tradition of Indian Dhrupad singing, performed at a concert in Klosterkyrkan in Lund on Sunday 19 February 2006. The concert was organised by Skånes Övertonssångförening (Scanian association for overtone singing). Two days earlier, Friday 17 February, he also performed at the Library in Helsingør, Denmark. Sankrityayan (photo to the right) is not only a frequent performer but he also teaches instrumental and vocal Dhrupad (one of the oldest surviving form of Classical music in India tracing its origin to the chanting of vedic hymns and mantras) to students in Europe, where he has conducted several intensive workshops. This is the case also this time. In Helsingør a workshop was held 18-19 February, and in Lund on Monday 20 February. More information on Ashish Sankrityayan and Dhrupad.
Information on the Lund concert/workshop (as a pdf-file)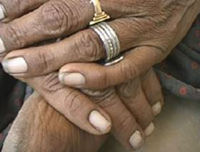 • Exhibition with Amar Kanwar's films on display in Oslo
An exhibition called "Trilogy: Amar Kanwar" has been on display at the Museum of Decorative Arts and Design in Oslo, 4 February – 5 March 2006. Three films by the Internationally renowned Indian born artist Amar Kanwar were shown, films that provide a personal and spiritual insight to issues of violence, political conflict and a desire for peaceful resolution. They are called "A Season Outside", "A Night of Prophecy" and "To Remember" (scene from "To Remember" to the right). Kanwar's films have been screened in film festivals all over the World. Venue: Museum of Decorative Arts and Design Oslo.
New and updated items on SASNET web site
• More Swedish departments where research on South Asia is going on:
Constantly added to the list of research environments at Swedish universities, presented by SASNET. The full list now includes 154 departments! Go to the presentation page
ƒ Department of Meteorology (MISU), Stockholm University
• Several new articles recommended for reading
Look at http://www.sasnet.lu.se/recreading.html for suggestions on interesting new articles on South Asia in International media. Many new items added, especially on Pakistan, India, and the South Asia region.
---
Best regards,
Staffan Lindberg Lars Eklund
SASNET/ Swedish South Asian Studies Network
SASNET is a national network for research, education, and information about South Asia, based at Lund University. The aim is to encourage and promote an open and dynamic networking process, in which Swedish researchers co-operate with researchers in South Asia and globally.
The network is open to all sciences. Priority is given to co-operation between disciplines and across faculties, as well as institutions in the Nordic countries and in South Asia. The basic idea is that South Asian studies will be most fruitfully pursued in co-operation between researchers, working in different institutions with a solid base in their mother disciplines.
The network is financed by Sida (Swedish International Development Cooperation Agency) and by Lund University.

Postal address: SASNET – Swedish South Asian Studies Network, Scheelevägen 15 D, S-223 70 Lund, Sweden
Visiting address: Ideon Research Park, House Alfa 1 (first floor, room no. 2040), in the premises of the Centre for East and South East Asian Studies at Lund University (ACE).
Phone: + 46 46 222 73 40
Fax: + 46 46 222 30 41
E-mail: sasnet@sasnet.lu.se
Web site: http://www.sasnet.lu.se
Staff: Staffan Lindberg, director/coordinator & Lars Eklund, webmaster/deputy director
Back to SASNET


---