SWEDISH SOUTH ASIAN STUDIES NETWORK

---
Newsletter 63:
20 June 2006
• 17 applied for SASNET grants


17 applications were received for the First Round of SASNET Planning Grants 2006. Last date for applications was 15 June 2006. Out of the 17 applications six refer to networking for new research programmes/projects, one to continued networking for a research project and one to networking for a new educational project. Another three applications refer to Interdisciplinary Workshop Grants (for organising a South Asia related research workshop in Sweden or in South Asia); and finally six applications refer to the Guest Lecture Programme (for inviting a guest lecturer from South Asia, to give lectures at more than one Swedish university). Total amount applied for is 968.000 SEK. Decisions will be taken on 29 August 2006. More information.
• SASNET represented at the 19th ECMSAS conference in Leiden


The 19th European Conference on Modern South Asian Studies (ECMSAS) will be held 27–30 June 2006 in Leiden, the Netherlands. A list of the 49 panels approved for the conference is also available. The keynote lecture, titled "Is there a South Asia? Beyond Colonial Modernity and its Binaries" will be given by Prof. Sujata Patel, Dept. of Sociology, University of Pune, India, on Tuesday 27 June, at 11.00. Besides the academic panel programme three special events will also take place: a Literary workshop titled "Dream, Vision or Realism: Hindi Literature at the Brink of the Twenty-First Century" on Wednesday afternoon; a Plenary discussion titled "Bringing together European Research on Contemporary India" (a presentation of the new European Commission network initiative ANERI – Academic Network for European Research on India – by Willem van der Geest, Mikael Sami, Kunal Sen, Nageela Yusuf and Lawrence Saez) on Wednesday evening; and an IIAS/ASiA Roundtable discussion titled "Border Zones and Illicit Movements in South Asia" (organized by Prof. Willem van Schendel and Dr Sikko Visscher) on Thursday afternoon.
The 19th ECMSAS conference will be held in Leiden University's Lipsius Building at Cleveringaplaats 1. SASNET will be represented at the conference both by Prof. Staffan Lindberg (chairing panel No. 32 on "Post Green Revolution Agrarian Transformation in South Asia: Ecology and Peasant Life under Globalization") and by Lars Eklund. Prof. Lindberg will also appear in the plenary discussion about ANERI. Full information about the 19th ECMSAS conference in Leiden.
• Three applications for position as new SASNET Director
Three applications have been received for the position as Director of SASNET – Swedish South Asian Studies Network, for the period 1 January 2007 to 31 December 2009. Last date for applications was 15 June 2006. Decisions about the 50 % position will be taken by the Vice-Chancellor of Lund University, based on recommendations from SASNET's board that will meet on 29 August 2006. Read the announcement.
• SASNET's root node office closed during the Summer
Due to participation in the Leiden conference and holidays SASNET's root node office in Lund will be closed during the period 26 June – 13 August 2006.
• Substitute to be appointed as Director for Nordic Centre in India

The Director for the university consortium Nordic Centre in India (NCI), the cultural anthropologist Beppe Karlsson at Uppsala University, has gone on leave for the period 2006–2007. Dr. Karlsson has held the 50 % position only since May 2005 when he succeeded Arild Engelsen Ruud as NCI Director. The NCI board is expected to decide upon a substitute for Dr. Karlsson before the end of June 2006. More information about the Nordic Centre in India consortium.

• Two Stockholm Challenge awards to South Asian projects
Two South Asian projects won the 2006 Stockholm Challenge award at a ceremony in the Stockholm City Hall on 11 May 2006. RISEPAK, the Relief Information Systems Earthquake Pakistan was awarded the trophy in the Public Administration project category, for its setting up of a public information portal within 12 days of the October, 8, 2005 earthquake in Pakistan. In the Economic Development project category the award was given to ITC eChoupal from India. It is rural India's largest Internet based intervention and has grown from just 6 village kiosks to an estimated 5600 kiosks today, aiming to service 100,000 villages and 10 million farming households by 2010.
The Stockholm Challenge was established in 1995 as a networking programme for organisations and individuals worldwide who are involved in development work, using information and communication technology, ICT, to improve people's living conditions and their communities. A main feature in the programme is the biannual international ICT competition, the Stockholm Challenge Award. Since 2004 the Stockholm Challenge is hosted by SPIDER, the Sida funded Program for Information and Communication Technology (ICT) in Developing Regions at the Campus IT University in Kista. It is sponsored by the City of Stockholm, Ericsson and Sida. Event sponsors are also Sun Microsystems, SPIDER, Cisco and IDRC. More information about the Stockholm Challenge.
• Doctoral dissertation in ergonomics at Luleå University of Technology


Rupesh Kumar from the Division of Industrial Design, Department of Human Work Sciences, Luleå University of Technology, defended his doctoral dissertation titled "Ergonomic evaluation and design of tools in cleaning occupation" on Wednesday 7 June 2006. The thesis deals with how to integrate ergonomics principles in design and development of cleaning tools and cleaning process (Read the abstract). Faculty opponent was Dr. Lena Sperling, Lund University. Rupesh Kumar is involved in establishing an educational collaboration project in ergonomics between Luleå University of Technology and universities in Pakistan. More information.
• Lund/Copenhagen researcher training course on Religion, Conflict and Identity in South Asia
An intensive researcher training course on Religion, Conflict and Identity in South and South East Asia will be given in Lund and Copenhagen, 2–13 October 2006 (Lund) and 24-27 October 2006 (Copenhagen). The course, part of the so-called Asian Century Research School Network, is jointly organised by Lund University and the Nordic Institute for Asian Studies, NIAS. Students who participate in all lectures/seminars and make a satisfactory seminar presentation on Friday, October 13 will have passed the first half of the course (7.5 ETCS). Students who write a satisfactory final paper and attend the paper workshop on October 26 – 27 will have passed the second half of the course (7.5 ETCS). The course supplies the students with overviews of the broader religious developments in South and South East Asia, as well as with in-depth analyses of three cases where religious affiliation has served as important identity markers and sources of conflict.Course leaders are Dr. Catarina Kinnvall, Dept. of Political Science; and Dr. Sidsel Hansson, Centre for East and South East Asian Studies (ACE). Deadline for applications: 1 September 2006. Priority will be given to PhD students. MA students are eligible to participate in the first part of the course. More information (as a pdf-file)
• Ram Gupta's thesis on Hindus in Oslo published as a book
"Being a Hindu in Oslo: Youth, Change, and Continuity" is the title of a new book by Ram Gupta, Communications Advisor at the University of Oslo, and list manager of the mailing-list NoFSA-NET, Nordic Forum for South Asia. Based on fieldwork interviews, the book discusses how the Norwegian majority culture influences thinking about Hinduism and religion in general among among second-generation Indian Hindus in Oslo. It offers a great deal of factual information on Hindus in Norway, which incidentally, has a larger population of South Asian immigrants than all of the Nordic countries combined. The book, published by Novus forlag, is a revised version of the author's Cand. Philol. thesis in History of Religion, submitted at the University of Oslo in 2002. More information about the book.
• Dipankar Chakraborti in charge of journal issue about arsenic contamination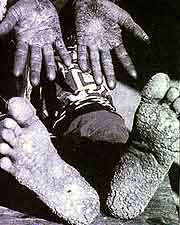 The School of Environmental Studies at Jadavpur University, Kolkata, India, has got a request from the Science Publications in USA to make a special issue on "Groundwater arsenic contamination and its health effects in South East Asia" for the American Journal of Environmental Science, to be published in 2007. The School of Environmental Studies and its Director Dipankar Chakraborti are working in close collaboration with several Swedish researchers and institutions on the arsenic problems in India and Bangladesh. Read a report from SASNET's visit to Dr. Chakraborti's department, Dec. 2005.
• Roskilde University offers short-term scholarships for PhD students
The Graduate Researcher School of International Development Studies at Roskilde University, Denmark announces a limited number of short-term scholarships intended for PhD students already engaged in a formal PhD study programme, but who would be interested in pursuing part of their programme with IDS, Roskilde. A certain preference will be given to students from the developing world. 3 guest scholarships are available for PhD students for a period ranging from 3 to 5 months. The scholarships are in the amount of DKK 8.000 per month and should cover basic living expenses. Travel to and from Denmark will have to be borne by the students themselves. The scholarships are available starting February 2007 or soonest after. Applications should be received no later than 15 September 2006.
• Culture Studies in Norway offers full semester courses in Pondicherry


KULTURSTUDIER (Culture Studies) is an organisation run by a group of social scientists and humanists whose background is from the University of Oslo. Since 1997 it provides the opportunity to combine studies of high academic standard in an environment that offers great learning experiences in third world countries, including India. In cooperation with Oslo University College and Vestfold University College KULTURSTUDIER now offers a full semester course (30 ECTS) in Peace and Conflict Studies, to be carried out in Pondicherry on the soiutheastern coast of India. This course will be offered twice per year, starting in August and January. More information about the course.
KULTURSTUDIER also offers 30 ECTS courses on bachelors level in Religious Studies and Social Anthropology, both courses including a 10 weeks stay in Pondicherry. They also run twice a year, and are open to students enrolled at any Norwegian university. More information about the Religious Studies course (in Norwegian only).
More information about the Anthropology course (in Norwegian only).
• Grants to support collaboration between schools in Sweden and South Asia
The Swedish International Programme Office for Education and Training (Internationella programkontoret) has a mission to make it easier for those working with education and training in Sweden to participate in international co-operation. It administers some 50 different programmes and actions for internationalising education. One of these programmes deals with internationalisation projects for schools. In March 2006 applications for 160 collaboration projects between schools in Sweden and in other countries were given more than SEK 7 million as grants. Out of these five projects are related to South Asia: Mörbyskolan in Danderyd received SEK 24 000 for a project with Sri Lanka; Enskede gårds gymnasium/Lindeparkens gymnasiesärskola received SEK 74 000 for a project with Sri Lanka; Sandenskolan, Boden received SEK 120 000 for a project with Sri Lanka; Hagagymnasiet, Norrköping, received SEK 48 000 for a project with India; and Adolfsbergsskolan, Örebro. received SEK 24 000 for a project with India.
• Asia Reconstructed theme for Asian ASAA conference in Australia
The Asian Studies Association of Australia (ASAA) holds its 16th Biennial Conference at the University of Wollongong, 26 - 29 June 2006. The theme for the conference will be "Asia Reconstructed: from critiques of development to postcolonial studies", and aims to examine governance, society, culture, history, education, language, law, technology, and the arts. There are a number of panels proposed under the headings of 'Post-colonialism', 'Transnational studies' and 'World History', as well as in more conventional areas of Asian Studies.
• Journal of South Asian Popular Culture invites to its 3rd International conference
The Journal of South Asian Popular Culture (SAPC) holds its 3rd International Conference at the University of Manchester, UK, 27–28 June 2006. SAPC's 3rd meeting invites interdisciplinary contributions from across the different subject disciplines in the arts, humanities and social sciences to engage with notions of popular culture, defined in a broad and inclusive way to incorporate lived and textual cultures, the mass and new media, different ways of life, and discursive modes of representation. Contributions are invited from academics, postgraduate students, and from cultural practitioners (film-, radio-, television-, and web media-makers, artists, arts personnel, cultural activists, fashion designers, and sexuality campaigners). Venue: Centre for Screen Studies in Drama, School of Arts, Histories and Cultures at the University of Manchester.
• 7th International Workshop on Helicobacter Infections to be held in Helsingør
The 7th International Workshop on Pathogenesis and Host Response in Helicobacter Infections" is held in Helsingør north of Copenhagen, 1–4 July 2006. It is organised by the European Study Group on Pathogenesis and Immunology in Helicobacter Infections (ESGPIHI), which is affiliated to the European Helicobacter Study Group (EHSG) founded in Copenhagen in 1987. Professor Torkel Wadström, Division of Bacteriology; Department of Medical Microbiology, Dermatology and Infection, Lund University, is one of the two chairmen of ESGPIHI:s executive committee. Venue: LO-skolen Gl. Hellebækvej 70, Helsingør, Denmark.
• 2006 South Asia Anthropologist Group Meeting in London
The 2006 South Asia Anthropologist Group Meeting will be hosted by Goldsmiths College, University of London, 3–4 July 2006. The title of the meeting, hosted by the Anthropology Department of Goldsmiths College, is "The Future for South Asia: Revolution? Disaster?". It focuses on what the future of South Asia might look like, given its complex relationship with the past and the often-turbulent present. Papers specifically addressing questions of social change and continuity, temporality, and the ways in which transformation is imagined, experienced and understood, are invited.
• 13th World Sanskrit Conference in Edinburgh
The 13th World Sanskrit Conference will be held in Edinburgh, Scotland, 10–14 July 2006. The conference will be organised by the International Association of Sanskrit Studies (IASS) and the School of Asian Studies (School of Literatures, Languages and Cultures), University of Edinburgh. It will operate in 17 parallel sections (with four sessions running concurrently) organised by scholars specialising in particular fields. More information.
• Gyan Prakash lectures at post-graduate summer school in Turku
A post-graduate Summer School titled "Histories/Developments – Transdiciplinary explorations" is arranged in Turku (Åbo), Finland, 26–27 August 2006. It is jointly organised by the Finnish Graduate School in Development Studies (Devestu) at University of Helsinki, and the departments of Contemporary History and Geography at the University of Turku. Venue: Congress Centre Hotel Linnaismäki, Turku, Finland. Ph.D. candidates in Development Studies or related discipline are invited to participate. The lecturers are Frederick Cooper, Professor at the Dept. of History, New York University; and Gyan Prakash, Professor of History & Director of the Shelby Cullam Davis Center for Historical studies, Princeton University, USA. More information (as a pdf-file)
• Researcher-training workshop about Property and Access to Resources in Bornholm
A Researcher-training workshop on Property and Access to Resources. Fuzzy Concepts; Fuzzy Realities? is held in Nexö, Bornholm, Denmark, 22–24 September 2006. The workshop is the result of the joint efforts of the Rural Property Network, organised by the Humboldt University in Berlin and the Graduate School in International Development Studies, Roskilde University. The idea is to combine a thematic meeting of the Property Network and a Graduate School workshop on the dynamics of property in order to allow for an exchange of theoretical ideas and empirical knowledge on the forefront of contemporary research and to discuss upcoming researchers' projects and work. It is open to all PhD students.
• GADNET conference on Gender Justice to be held in New Delhi in December
The Swedish research network GADNET, Gender and Development Network, organises a Global conference on "A World in Transition – New Challenges for Gender Justice" in New Delhi, India, 13–15 December 2006. It is organised in collaboration with the Centre for Women's Development Studies (CWDS) in New Delhi . Keynote speakers include Prof. Naila Kabeer, Institute of Development Studies, Sussex, UK, and Prof. Björn Hettne, Dept. of Pace and Development Studies (PADRIGU), Göteborg University. Deadline for sending papers is 16 October 2006.
• Kuala Lumpur host for Fifth International Convention of Asia Scholars (ICAS 5)
The Fifth International Convention of Asia Scholars (ICAS 5) will be held in Kuala Lumpur, Malaysa, 2–5 August 2007. The theme for 2006 ICAS conference is 'Sharing a Future in Asia' , focusing on the fact that even though Asia is often proclaimed as the fastest growing region in the world today, still nearly a billion of its population live in poverty. The conference is organised by the Institute of Occidental Studies (IKON), the Institute of The Malay World and Civilization (ATMA), Universiti Kebangsaan Malaysia, and the International Institute for Asian Studies (IIAS), University of Leiden, the Netherlands. One of the keynote speakers is India born Prof. Arjun Appadurai, Provost and Senior Vice President for Academic Affairs at New School University in New York, USA. His most recent book is "Modernity at Large: Cultural Dimensions of Globalization" (1996, University of Minnesota Press; 1997, Oxford University Press, Delhi),
• Other conferences connected to South Asian studies arranged all over the World
See SASNET's page, http://www.sasnet.lu.se/conferences.html#conf
Important lectures and workshops
• American South Asia studies scholars lecture in Oslo
Two eminent American scholars of South Asia & Diaspora studies will lecture in Oslo on Monday 26 June 2006, 10.15–12.30. Carla Petievich, a scholar of Urdu culture and history, teaches at Montclair State University, USA., will lecture about "Identity through Cultural Performance: Intertwining Religion and Ethnicity in the South Asian Diaspora", and Kathryn Hansen, University of Texas at Austin, will lecture about "The First Century of Urdu Theater", discussing Urdu theater in Pakistan as a composite theatrical culture in which Muslims and north Indians played a leading role. Lahore, Quetta, Peshawar and Karachi were important sites of the so-called "Parsi theatrical" production. Venue: Room 7, Georg Sverdrups House, the new library at the University of Oslo.
• Copenhagen workshop about Public-Private Partnerships for Sustainable Development
A one-day workshop titled "Public-Private Partnerships for Sustainable Development" will be held at Copenhagen Business School in Denmark, on Tuesday 15 August 2006, 10.00 – 16.15. The workshop is jointly organised by the United Nations Research Institute on Social Development; the Center for Business and Development Studies (CBS) and the Danish Research Network for Environment and Development, ReNED. It will focus on the five years that have passed since the UN committed itself to promoting public-private partnerships for sustainable development at the World Summit for Sustainable Development in Johannesburg, South Africa. The aim of the conference is to give an update on the debate about the potential and limitations of PPPs for sustainable development in relation to service delivery, poverty reduction, and political participation as well as assess some of the preliminary experiences with the implementation of PPPs since 2002. Shaheen Rafi Khan from the Sustainable Development Policy Institute in Islamabad, Pakistan is one of the participants. He will talk about "The Quest for Sustainable Forest Management: Exploring Public-Private Partnerships in the Forestry Sector of Pakistan".Venue: Copenhagen Business School, Dalgas Have 15, Frederiksberg (inside Copenhagen). More information (as a pdf-file)
• Lund University Development Research Day focuses on governance
The 2006 Lund University Development Research Day (Utvecklingsforskningens Dag) will be held on Monday 18 September 2006, 09.15–17.00. The theme for the day will be "Development and Governance", and the arrangement to be hosted by the Dept. of Political Science. The programme includes short lectures in parallel sessions, by researchers and students presenting Minor Field Studies, many of them related to South Asia. The yearly Hydén Prize, for best thesis on democratisation and development at Lund University will also be distributed. Venue: Eden, Paradisgatan 5, Lund. More information..
South Asia related culture in Scandinavia
• India Guest of Honour Country at Frankfurt Book Fair 2006
The Frankfurt Book Fair 2006, to be held 4 – 8 October, has announced India as the Guest of Honour Country. Authors who write in English or any of 24 main languages of India will come to Frankfurt Book Fair in Germany, the major book fair of the world. Visits by authors, presentations and readings will be hosted, featuring distinguished writers such as Vikram Seth, Amitabh Ghosh, Arundhati Roy, Mahashweta Devi, Vinod Kumar Shukla, Kunwar Narayin, G.P. Deshpande, Shaharyar, Javed Akhtar and K. Jayakantan. More information.
New and updated items on SASNET web site
• More Swedish departments where research on South Asia is going on:
Constantly added to the list of research environments at Swedish universities, presented by SASNET. The full list now includes 187 departments! Go to the presentation page.
• Several new articles recommended for reading
Look at http://www.sasnet.lu.se/recreading.html for suggestions on interesting new articles on South Asia in International media. Many new items added.
---
Best regards,
Staffan Lindberg Lars Eklund
SASNET/ Swedish South Asian Studies Network
SASNET is a national network for research, education, and information about South Asia, based at Lund University. The aim is to encourage and promote an open and dynamic networking process, in which Swedish researchers co-operate with researchers in South Asia and globally.
The network is open to all sciences. Priority is given to co-operation between disciplines and across faculties, as well as institutions in the Nordic countries and in South Asia. The basic idea is that South Asian studies will be most fruitfully pursued in co-operation between researchers, working in different institutions with a solid base in their mother disciplines.
The network is financed by Sida (Swedish International Development Cooperation Agency) and by Lund University.

Postal address: SASNET – Swedish South Asian Studies Network, Scheelevägen 15 D, S-223 70 Lund, Sweden
Visiting address: Ideon Research Park, House Alfa 1 (first floor, room no. 2040), in the premises of the Centre for East and South East Asian Studies at Lund University (ACE).
Phone: + 46 46 222 73 40
Fax: + 46 46 222 30 41
E-mail: sasnet@sasnet.lu.se
Web site: http://www.sasnet.lu.se
Staff: Staffan Lindberg, director/coordinator & Lars Eklund, webmaster/deputy director
Back to SASNET


---