News:
Swedish development cooperation praised
in OECD mid-term review

Sweden is making significant progress in improving and streamlining development cooperation. This is the view of the OECD's Development Assistance Committee (DAC), which has conducted a mid-term review of Swedish development assistance. In the report, published on 25 July 2011, DAC states that Sweden, despite challenges resulting from ongoing reforms within the Swedish aid administration, has made significant progress in handling and implementing the recommendations of DAC's comprehensive aid review in 2009. A clearer strategic orientation, better communication and a more strategic approach to working with multilateral development organisations are some of the improvements highlighted in the mid-term review. More information.
Read the DAC mid-term review document (as a pdf-file).

SIBC Seminar in Gothenburg with Lars-Olof Lindgren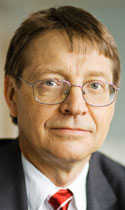 Sweden India Business Council (SIBC) organises a morning seminar with H.E. Lars-Olof Lindgren, Sweden's Ambassador to India and Sri Lanka, on Tuesday 16 August 2011, at 08.30. The seminar is co-organised by the Swedish Trade Council and Business Region Göteborg (with University of Gothenburg and Chalmers Institute of Technology being partners), and will be held in Swedish. Ambassador Lindgren, who has a degree from the Stockholm School of Economics, has been invited to give his and possibly a Swedish perspective on India. Venue: Business Region Göteborg Norra Hamngatan 14, Gothenburg. More information.

Swedish government appoints High Representative for Environment Technology Cooperation in India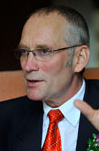 Sweden is now further strengthening its capacity to promote collaboration between Sweden and India in the field of environmental technology. The Swedish Government has appointed a High Representative for strengthening Environmental Technology Cooperation between Sweden and India, Mr Mats Denninger (photo). As the High Representative, Mr Mats Denninger and his team will work closely with Swedish companies in Sweden and in India to facilitate and encourage enhanced contacts between businesses and between business and the public sector. Indian Biogas development and possible joint Indo-Swedish ventures will be of key interest for Mr Denninger and his team. In these efforts, the Enviroment Technology Attaché Mr Mikael Kullman, based at the Swedish Embassy in New Delhi, will play an integral part.
News item from the April-June 2011 issue of Sweden Express, the quarterly newsletter of the Embassy of Sweden in India.

First Maldivian Ambassador to Sweden

The new Ambassador of Maldives, Dr. Farahanaz Faizal, is the country's first ambassador in Stockholm. She was born in 1965 and worked in research before entering the Ministry of Foreign Affairs in 2008 as Advisor to the Minister. She has been the High Commissioner of Maldives to the United Kingdom since March 2009. The Ambassador is concurrently accredited from the United Kingdom. She presented her accreditation letters to the Swedish King on 23 February 2011.

SIBC seminar on Alfa Laval's India business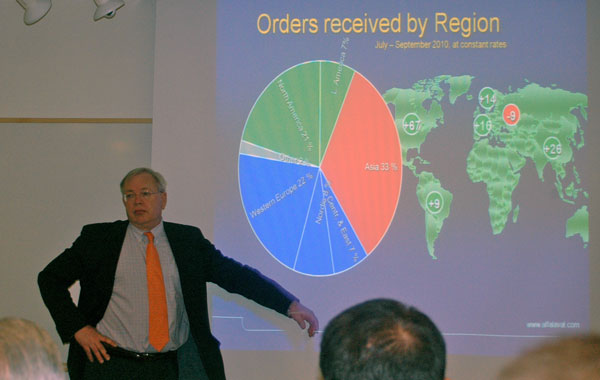 At a breakfast meeting on 7th December at Alfa-Laval in Lund in cooperation with Sweden-India Business Council, Peter Leifland, Executive Vice President, was helding a presentation about the company and their Indian business.
Alfa-Laval is a global company with three core product areas, I e separator, heat transfer and fluid handling serving most industries. Looking upon the regional growth of the order portfolio, Asia has increased from about 15 % in early 1990s up to today´s level of 33 %. Thereof, India has become their 3rd largest market by a yearly increase of around 12 % by the processing industry. Looking upon key future growth areas for Alfa-Laval, they are all in India, I e energy, food and environment due to growth in population and urbanization, water scarcity and a huge energy demand.
Alfa-Laval started its Indian business already in 1937 by Vulcan Industry in Pune, but since 1987 they were establishing themselves as Alfa-Laval (India) Pte Ltd and were also listed on the Indian stock exchange with a majority owner ship by 89 %. In addition to their Head Office in Pune, they have a very strong presence in India by several factories as well as a few regional offices together with branch offices, representative offices and service centres. They are by being a local business company offering competitive strength by engineering skills, complete solutions by delivering on time and at cost agreed upon. Independent of country for production, they are producing and offering the same quality and operational standard as a global norm. Supplier audit is a very important tool in order to maintain quality as well as training people. The latter, i e training people, is the largest challenge for Alfa-Laval in India.
Among some other comments, the Indian market is demanding western quality, I e India is for Alfa-Laval not a low cost – low price-market. The main reason is that Alfa-Laval has a 70 % market position in their product segment.
After the presentation, a very much appreciated factory visit was followed for the participants, which also included a small Indian delegation from DM Foundation, visiting Lund University. SASNET was represented at the seminar by its deputy director Lars Eklund, and Dr. Heinz Werner Wessler, Uppsala University.
See the invitation to the seminar.


Swedish development budget 2011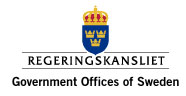 On 13 October, the Swedish government presented its budget for 2011. It includes an increase by around SEK 3.7 billion in development cooperation, where the Government will strengthen Sweden's initiatives in the areas of particular priority within development cooperation – democracy and human rights, environment and climate, and gender equality and the role of women in development. The focus on Africa will be strengthened, along with Sweden's humanitarian commitments. Additionally, there will be a special Millennium Development Goal initiative targeting children and young people, and investment in Business for Development (B4D) and Information and Communication Technology for Development (ICT4D).
In the development budget there is a continued strong commitment to democracy and human rights, to environmental and climate initiatives, initiatives for gender equality and the role of women in development, and a food initiative against hunger and malnutrition. The government has ado decided to strengthen the Government's efforts to achieve the UN Millennium Development Goal to halve poverty by 2015. In order to do that, the Government will undertake a special initiative targeting children and young people. The initiative will have a budget of SEK 500 million and will focus on children and young people's right to health, primary education (MDG 2) and employment. Part of the funding will be channelled through Swedish civil society organisations.
The focal points for the initiative will include reducing infant mortality (MDG 4) through measures to prevent and fight diarrhoea and diseases caused by polluted water and a lack of sanitation. Increased support for research on poverty-related diseases, which primarily affect children, is expected to help reduce ill health in children in the longer term as part of the initiative.
More information about the 2011 Swedish development budget.
Ashok Sajjanhar India's new Ambassador to Sweden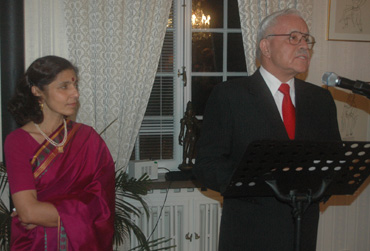 Arriving in mid-August 2010, H.E. Mr. Ashok Sajjanhar has taken over as new Ambassador of India to Sweden and Latvia, based at Stockholm. Mr. Sajjanhar presented his Credentials to His Majesty Carl XVI Gustaf, King of Sweden, on Thursday 30 September 2010. In the evening a reception for invited guests was held at the Ambassador's residence. SASNET was represented by Lars and Bubu Eklund.
See some of Lars' photos from the event.
Ashok Sajjanhar has Honours and Masters Degree in Physics from Delhi University, and commenced his service career as a Staff Officer in one of India's largest Public Sector Banks – Bank of India. Switching to a career in diplomacy, Mr. Sajjanhar has held various significant positions in Indian Embassies in Moscow, Teheran, Geneva, Dhaka, Bangkok, Washington, Brussels and Astana. Mr. Sajjanhar's professional interests include International Trade and during his assignment in Geneva from 1988 to 1992, he made significant contribution while representing India in the Uruguay Round of Multilateral Trade negotiations. He continued to negotiate on behalf of India up to 1994. Mr. Sajjanhar has held the position of Director, Indian Foreign Service Institute, New Delhi where he introduced many innovative methods in training curriculum. Mr. Sajjanhar has been an active participant in various International Seminars organized by UNCTAD and WTO. He has participated as Resource Person and Speaker at several Conferences on the Multilateral Trading System in Beijing, Kuala Lumpur, Bangkok, Papua New Guinea, Seoul, Geneva, etc.
A keen proponent of Indian culture, he was the Director of Jawaharlal Nehru Cultural Centre in Moscow where he was instrumental in ushering in a new paradigm in cultural diplomacy. Mr. Sajjanhar was the Deputy Chief of Mission as well as the Deputy Permanent Representative of India to UN-ESCAP during his assignment in Bangkok from 2000 to 2003. He was Deputy Chief of Mission in the Mission to European Union, Belgium and Luxemburg from 2005 to 2007 and Ambassador of India to Kazakhstan from 2007 to 2010.
Mr. Sajjanhar is fluent in English, Hindi and Russian and has a working knowledge of French and Persian. His other interests include reading, music and Indian culture. His wife Mrs. Madhu Sajjanhar is an economist and educationist by training and is a keen painter. They have a son and a daughter, both of whom are keenly interested in and proficient in music.
New Special Envoy to Afghanistan and Pakistan
On 1 September 2010, Ambassador Niclas Trouvé was appointed as the new Special Envoy to Afghanistan and Pakistan. He has been Sweden's Ambassador in Baghdad since 2006. The Swedish Government attaches great importance to development in Afghanistan, and Sweden is making significant contributions to support security, development, democracy and human rights in the country. In addition to the civilian operations and Swedish development cooperation, Sweden has a considerable military presence within the framework of the UN-mandated peace-keeping force (ISAF). The Special Envoy is to collect and disseminate information, and build networks with the countries in the region and with other countries and organisations that are active in Afghanistan and Pakistan. He works closely with ministries and government agencies in Sweden, with the embassies in Kabul and Islamabad, and with the new Swedish Senior Civilian Representative in Mazar-e-Sharif. More information.
New Swedish Ambassador to Afghanistan

On Thursday 20 May 2010, the Government appointed the Secretary-General of the Swedish Committee for Afghanistan, Torbjörn Pettersson, as Sweden's Ambassador to Afghanistan. At the same time, Ambassador Krister Bringéus was appointed Senior Civilian Representative in Mazar-e-Sharif to increase the overall political presence in northern Afghanistan.
Torbjörn Pettersson has been Secretary-General of the Swedish Committee for Afghanistan since 2008. He has previously worked for the Swedish International Development Cooperation Agency (Sida), where his positions included Head of the Finance and Corporate Development Department and Sida Country Director at the Swedish Embassy in Tanzania. He has also been Secretary-General of the Liberal Party and political adviser at the Prime Minister's Office from 1993 to 1994.
Krister Bringéus is currently Sweden's Ambassador to Serbia. Prior to this he led the Swedish Delegation to the Organisation for Security and Cooperation in Europe (OSCE) in Vienna. He has also been Head of the European Security Policy Department at the Ministry for Foreign Affairs. His postings abroad include the embassies in Washington, Bonn, Moscow and London.
Background: The Government has created a new post of Senior Civilian Representative in Mazar-e-Sharif in northern Afghanistan. This is part of the increased emphasis on civilian operations in Afghanistan and capacity-building of Afghan structures. The Senior Civilian Representative will be responsible for overall political leadership and Swedish civilian activities in the area, while the military commander will continue to be responsible for military activities and security.

Official website for Swedish support for international involvement in Afghanistan

On Wednesday 23 June 2010, Swedish Minister for Foreign Affairs Carl Bildt, Minister for International Development Cooperation Gunilla Carlsson and Minister for Defence Sten Tolgfors launched a web portal for Swedish support for international involvement in Afghanistan.
The portal will be an gateway for anyone wishing to know more about why and how Sweden is involved in Afghanistan.
The portal gathers information on how we are working in Afghanistan and the different aspects of the Swedish operation - diplomatic, military, civilian and development cooperation. It contains background information on the Swedish and international involvement and facts about the country of Afghanistan. The portal has been developed by the Government Offices in cooperation with the Folke Bernadotte Academy, the Swedish Armed Forces, the Swedish Civil Contingencies Agency, Sida and the National Police Board. Go for the new website.

European Development Days in Stockholm 2009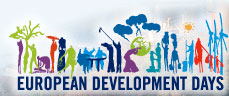 The fourth edition of the European Development Days (EDD) was held 22–24 October 2009 in Stockholm. EDD is an open forum for dialogue on democracy, environment and economy, and the theme of EDD 2009 was "Citizenship and Development". A large number of developmental organisations participated in the event. South Asia was well represented with speakers at the EDD 2009. Full information.
Dr. Rajendra Pachauri, Director General of the Energy and Resources Institute in New Delhi, and chair of the Intergovernmental Panel on Climate Change (IPCC) since 2002, was one of the most prominent participants; along with HE Ms. Hasina Wajed, Prime Minister of Bangladesh, and a member of the council of women world leaders (a network pushing for action on women's development); and Dr. Muhammad Yunus, founder and managing director of Grameen Bank and Nobel Peace Prize laureate.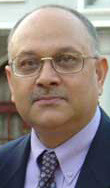 Another prominent South Asian participant was Prof. Sridhar Khatri (photo), Executive Director of the South Asia Centre for Policy Studies (SACEPS) in Kathmandu, Nepal. Formerly, he was executive director of the Regional Centre for Strategic Studies, Colombo (Sri Lanka), and executive director of the Institute of Foreign Affairs, Kathmandu. Prof. Khatri has also taught and worked in various capacities at Tribhuvan University, Kathmandu, for over 27 years.
From Afghanistan came Mr. Abdul Salam Rahimy, Director and founder of SABA media organisation (providing information and analysis of central Afghan socio-political issues); and Mr. Mirwais Wardak, Programme Director of Cooperation for Peace and Unity (CPAU).
Finally, another speaker from Bangladesh was Nr. Muhammad Zamir, Vice President of the Centre for Democracy, Bangladesh, and a former career diplomat. He has published eight books dealing with human rights and international law, Islamic theology, Bengali adages, contemporary international issues and subjects of importance to Bangladesh and South Asia.

Employment Visas needed instead of Business Visas
• Foreign nationals working on projects/contracts in India now require Employment Visas. They are no longer allowed to stay in India on Business Visas. On 20 August 2009, the Government of India issued a letter through the Ministry of Commerce and Industry, Department of Industrial policy and Promotion, clarifying Visa requirements in respect of foreign personnel executing projects/contracts in India. A subsequent clarification was issued by the Ministry of Home on 25 September 2009. The new regulations state that Business Visas henceforth will be issued only to foreign businessmen who want to visit India for any bonafide business purpose, such as to establish an industrual/business venture, or to explore possibilities of setting up an industrial business venture in India. More information (as a pdf-file)


Swedish Embassy in Colombo closes down
• On Thursday 23 July 2009, the Swedish Government decided to close down its embassy in Colombo, Sri Lanka. It also decided to close down four consulates-general worldwide, in Kaliningrad, Russian Federation; Guangzhou, China; Los Angeles, and New York, USA. Alongside the changes in the Foreign Service, the number of staff is to be reduced by 100 over the period 2008-2010 and the Foreign Service's property costs are to be reduced by SEK 50 million.
The closure of the Embassy in Colombo was supposed to be completed by 31 March 2010 at the latest. In connection with the Government's review of development cooperation in 2007 a decision was made to end Sweden's bilateral development assistance to Sri Lanka. Existing development cooperation agreements will be seen through to their conclusion. The aim is to be able to open an honorary consulate that, in cooperation with the Embassy in New Delhi, can provide service to Swedish citizens and companies. Visa services will be managed within the framework of Schengen cooperation. More information.


New Swedish aid strategy for Afghanistan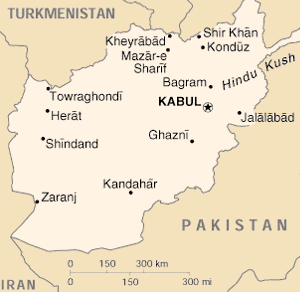 • On Thursday 9 July 2009 the Swedish Government adopted a new long-term strategy for Swedish aid to Afghanistan. Under the strategy, which covers the period to 2013, Swedish aid to Afghanistan will increase gradually to about SEK 500 million per year. The Government's decision instructs Sida to pay particular attention to democracy and human rights, the education sector and the fostering of better conditions for small enterprise. Under the new strategy, Swedish development cooperation in Afghanistan will focus on democracy and human rights, the education sector and business sector development in the coming strategy period of almost five years. In every case, use will be made of the opportunities to take special action to improve the situation of women and girls in the country. An initiative is also expected to enhance domestic civilian capacity in various key areas, such as the legal sector and the security sector in Afghanistan. To create synergies with other Swedish action, about a quarter of Sida funding will be used in the four provinces in northern Afghanistan where Sweden is leading a Provincial Reconstruction Team (PRT) as part of the International Security Assistance Force (ISAF) and has police officers in place as part of the European Union Police Mission (EUPOL). To reinforce this aid initiative in northern Afghanistan, the Government has already decided to increase the number of civilian advisers in the PRT. More information.


Indo-Swedish MoU on Health Care and Public Health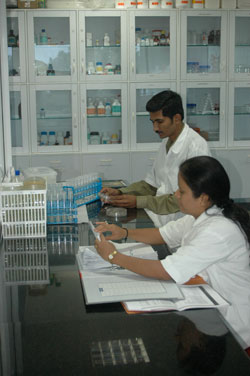 • In the presence of the Union Health Minister, Dr. Anbumani Ramadoss, a Memorandum of Understanding on cooperation in the field of health care and public health was signed in New Delhi on 24 February 2009 by Shri Naresh Dayal, Secretary, Health and Family Welfare and H.E Lars-Olof Lindgren, Ambassador of Sweden to India. The aim of the MoU is to promote bilateral cooperation between the countries in the field of health care and public health on the basis of equality, reciprocity and mutual benefit. The cooperation includes medical education, and research on health and medicine. Sweden has been involved in the health sector in India for many years with a special focus on sexual and reproductive health and rights. The Swedish International Development Cooperation Agency (Sida) financed several major projects involving Swedish researchers for example at the Faculty of Health Sciences, Linköping University (more information). During recent years there has been a shift towards technical collaboration and exchange of knowledge and experiences. More information.


Support through multilateral development organisations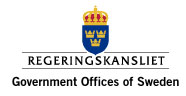 • On 9 March 2009, the Minister for International Development Cooperation Gunilla Carlsson presented the results of an extensive review of the multilateral development organisations that together receive almost half of Sweden's total development assistance. This accounts for some SEK 34 billion in 2009. The review covers 23 of the multilateral development organisations receiving Swedish development assistance. This is the first time that a review of this type has been undertaken in Sweden. Multilateral organisations play an important role in international cooperation in support of poverty reduction and development in poor countries. They are key to achieving the Millennium Development Goals and promoting human rights. In multilateral development cooperation, several countries or donors join together over common objectives and are thereby able to have a greater impact in their contribution to development. Sweden cooperates with, and supports, many multilateral organisations, principally various UN bodies, multilateral development banks such as the World Bank, and the EU. In several cases, Sweden is one of the largest financers of the multilateral organisations. The organisations include UNDP, UNICEF, WFP, UNIFEM, ILO, WHO, UN-HABITAT, FAO, and the Asian Development Bank. More information.
Research project on cultural differences affecting IT outsourcing from Sweden to India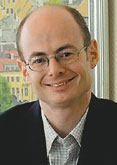 • Mikael Gislén is living in Chennai, India, being the Managing Director of Gislen software established in 1994. It is an Indian based IT company which works mainly with clients from Sweden and Norway, using its own resources but also outsourcing to other Indian IT companies. During the last few years Mr. Gislén has focused on how to get maximum results when working with outsourcing projects, in particular focusing on problems that may arise when companies outsource work from Scandinavia to India. He has studied for example cultural differences, communication challenges, how to manage requirements, governance and overcome other cultural hurdles. In 2007, he participated in an Institute of Electrical and Electronics Engineers (IEEE) conference in New Delhi, where various speakers highlighted the cultural challenges. Mikael Gislén and Vanitha Venugopal have written a paper where they highlight some of the existing challenges and give suggestions on how to improve the way outsourcing projects are managed. Read the paper, titled "Managing the Cultural Challenges for Successful Software Outsourcing" (as a pdf-file)
European Business and Technology Centre
proposed in New Delhi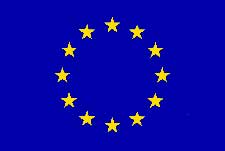 • A European Business and Technology Centre (EBTC) is starting to operate in India from 1 October 2008. The financing contract was signed on 11 September between H.E. Daniele Smadja, Ambassador and Head of the Delegation of the European Commission to India and Mr Arnaldo Abruzzini, Secretary General of the European Chambers of Commerce and Industry (Eurochambres). The creation of the Centre has been endorsed by EU–India leaders in 2007 during their yearly Summit in New Delhi. A consortium led by Eurochambres, and with one Swedish member institution – the Swedish Environmental Institute (IVL), has been selected to operate the EBTC; its operations will be entirely demand driven. The initial budget of the Centre is over 8 million euro, 80% of which is coming from the EU budget (i.e. Euro 6.6 million ). Another Euro 5 million is expected from the EU budget in the months to come. "The ambition of Eurochambres' consortium – says Secretary General Mr. Abruzzini – is to develop a Centre that will become THE reference point for promoting European clean technologies in India, and will be recognised for the quality of its services, its knowledge of the Indian market and its capacity to reach out to the entire European business and research community".
The EBTC will primarily focus on sectors such as Environment (including Clean Development Mechanism, Chemicals Management, Water Management and Waste Management); Transport; Energy (renewable energy, energy efficiency, clean coal, and carbon capture and storage technologies) and Biotechnology - all sectors being intrinsically related to Climate Change (including mitigation and adaptation technologies). In addition all sectors where the EU business operators experience market access constraints will be included. It is to be located both in New Delhi, Mumbai and Bangalore. More information about the establishement of EBTC.
Swedish Ambassador to Kabul appointed
On 8 May 2008, the Swedish Government decided to appoint Svante Kilander as Ambassador to Kabul. Sweden is thereby strengthening its diplomatic presence in Afghanistan. "The decision to establish an embassy in Afghanistan is being taken in light of Sweden's extensive engagement in the country and demonstrates the importance that the Government attaches to developments in Afghanistan," says Minister for Foreign Affairs Carl Bildt. Since 2003 Sweden has been represented in Afghanistan by a section for development cooperation and through the Swedish Embassy in Islamabad, Pakistan. The Government decided to establish an embassy in Kabul on 19 December 2007. Sweden has had diplomatic relations with Afghanistan since the 1940s. Relations today between Afghanistan and Sweden are very good. Sweden has been part of the International Security Assistance Force in Afghanistan (ISAF) since 2002 and contributes 365 soldiers to this mission. In 2007 total Swedish development cooperation in Afghanistan amounted to just over SEK 380 million.
Network for entrepreneurs from ethnic minorities, NEEM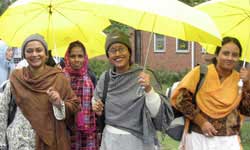 • A network for entrepreneurs from ethnic minorities exists in Katrineholm, Flen och Vingåker since 2002. It is named NEEM, which is also a name of a very special South Asian tree, "Tree for solving Global Problems" and "Reliever of all Diseases". The organization was started by women from ethnic minorities who participated in a development program Equal, Diversity in entrepreneurship. More information about NEEM. NEEM has established collaboration with the Bangladeshi NGO Sabalamby Unnayan Samity (SUS), based in Netrakona. In May 2007, a delegation of women from SUS visited Sweden (photo above), as a first step in a new exchange programme.

Sweden-Bangladesh IT Bridge
• Ten Bangladeshi ICT companies visited Stockholm 1–2 November 2007 to explore long-term partnership opportunities – joint ventures, offshore outsourcing contracts and technical collaboration – with Swedish companies. Such partnerships will allow the Swedish companies to lower their production costs, increase competitiveness and expand their business. Local Enterprise Investment Centre (LEIC), in cooperation with Bangladesh Embassy in Sweden and Bangladesh Association of Software and Information Services (BASIS), orgaanised this event. More information.
Successful India business seminar held in Lund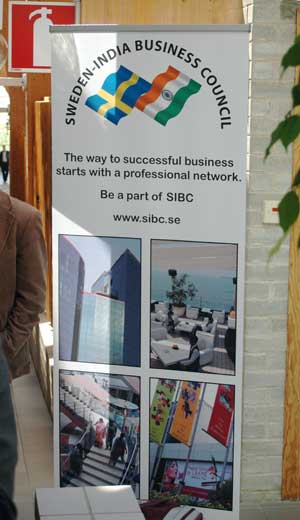 • On Wednesday 23 May 2007, the Sweden-India Business Council (SIBC) organised a successful afternoon seminar in Lund titled "The New India" (Det nya Indien) in collaboration with SASNET and Ideon Science Park. It attracted around 50 people from companies in South Sweden and from Lund University. SASNET's Director, Prof. Staffan Lindberg, was the moderator for the day, and he also lectured about "Vad är nytt med Indien – förändringar de senaste 25 åren". Other participants included Susanna Bill, Innovations Manager at Sony Ericsson Mobile Communications AB in Lund. She talked about "How to Unleash the Power of Emerging Markets", based on Sony Ericsson's experiences. Anne-Charlotte Sukhia from ACS Interkulturell Utbildning discussed cultural differences in business life, and Ingemar Ljungdahl from CTO Telelogic AB presented the development of Telelogic AB in the Indian market. Read a report from the business seminar in Lund.
Swedish trade delegation visited India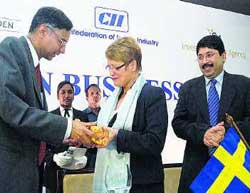 • A Swedish trade delegation led by Maud Olofsson, Swedish Deputy Prime Minister and Minister for Enterprise and Energy, visited India in the last week of January 2007. The visit coincided with the much publicized two weeks visit to Chennai harbour by the Swedish ship Götheborg (the replica of a 250-year-old original East Indiaman ship), and this formed the highlight of the delegation's tour. In New Delhi, Maud Olofsson also met Prime Minister Manmohan Singh, the Congress Party Chairperson Sonia Gandhi and several other politicians. The India tour otherwise focused primarily on visits to telecom- and automobile industries (including Ericsson, Sony Ericsson – that has recently decided to manufacture mobile phones from Sriperumbudur near Chennai – and Volvo). The delegation also participated in an India-Sweden Business Forum, where Ms Olofsson in a keynote presentation said India and Sweden could jointly work in areas such as information, communication and technology, biotechnology and environment.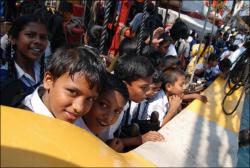 The ship Götheborg visited Chennai on the route from China back to Sweden, and it created lots of publicity in Indian media. During the stopover in Chennai, the Swedish embassy organised a so-called "Sweden Comes to Chennai" programme, including the business seminars mentioned above, but also a seminar on sustainable city planning, being jointly organised by IIT Madras and the city of Göteborg. There were also a number of exhibitions and the public was invited to visit the ship. On the culture front, the Swedish jazz fusion group Mynta performed in Chennai, a Swedish food festival was organised at the Taj Coromandel, and a Swedish film festival was held. More information about Götheborg's visit to Chennai (only in Swedish).

India Business Forum in Stockholm in April 2007

• An India Business Forum was arranged in Stockholm in April 2007, titled "Forward thinking in Emerging Markets". It was organised by Globe Forum, a Stockholm based company established in 2000. Behind it stands a group of professionals who believe in building strong relationships by bringing people and companies together. Its world-wide network includes some of the most prominent business leaders in the world; people with extensive experience in their respective fields of business. The 2007 India Business Forum provided participants opportunities to interact and network with corporate leaders and gain further insight into the Indian market. The aim of the forum was to increase the knowledge on business opportunities and business climate developments in India for Nordic companies, and to create a Nordic platform for exchange of business knowledge about India. Invited key speakers included Kamal Nath, Minister of Commerce, Government of India; R.Gopalakrishnan, Executive Director for Tata & Sons; Percy Barnevik, Adviser & Donor, Hand in Hand (and former President of Sandvik, Skanska, ASEA/ ABB, Investor & Astra Zeneca); Vikram Singh Mehta, Chairman for Shell India; Deepak Kapoor, India Transactions Leader, Pricewaterhouse Coopers; and Dr. Villoo Morawala Patell, Founder & Managing Director, Avesthagen. Mr. Ajay Jindal, Head for the Economic Times Intelligence Group, was one of the moderators.
• Another Business Forum focusing on India: "Företag, Indien & Mänskliga Rättigheter – hur blir ditt företag en del av lösningen" (Private companies, India & human rights – how can your company be part of the solution?) was held in Stockholm on 15 November 2006. Representatives from Amnesty Business Group (ABG) – organiser of the forum; the International law firm Bird & Bird; KPMG Bohlins AB; and Banco Fonder, made presentations on related issues. Read a report from the Business Forum by Nina Virkkala, trainee at ABG (as a pdf-file, in Swedish only).
Stockholm Conference about Swedes in India

• A one-day conference titled "Svenskarna i Indien" (The Swedes in India) was held in Stockholm on Thursday 17 August 2006, 08.30–17.00. The conference was organised by Föreningen Svenskar i Världen (SVIV) in collaboration with, among others, the Sweden-India Business Council, the Swedish Trade Council, Stockholm Chamber of Commerce, the Swedish Institute, and the Swedish Embassy in India. Eminent lecturers were invited to present different aspects of Indian business, trade and culture of today. Ambassador Örjan Berner, General Secretary of SVIV, introduced the conference, and the Indian Ambassaor to Sweden, Ms. Deepa Wadhwa, talked about the political situation in India. Ann-Charlotte Sukhia talked about "Cultural Clashes between Indians and Swedes", Percy Barnevik about "Mass mobilisation of India's poor – entrepeneurship as en engine of growth", and Olle Wästberg about "Collaboration on Research and Culture". More information (as a pdf-file)
India, Sweden agree to cooperate in S&T
• In December 2005 India and Sweden signed an agreement on cooperation in science and technology, which seeks to give a major thrust to promote joint research in frontier areas such as information technology, and biotechnology, as also environment-related technologies. A memorandum of understanding was signed by Science and Technology Minister Kapil Sibal, and his Swedish counterpart, Leif Pagrotsky, in Stockholm. The pact provides for facilitating industrial research and development and promoting academic exchanges. Mr. Sibal was in Sweden to participate in a summit on `Present and future challenges in science,' organised by the Swedish Government and attended by Ministers from a select group of countries. It was held to coincide with the presentation of Nobel prizes 2005.
---
Strategy for India Meeting in Stockholm
• The Swedish government has decided to develop a more active policy in relation to India. This is motivated by the great dynamic factors in the Indian economy, and the opportunity for increased trade and investments for Swedish business. India has also recently decided to decline from accepting official development cooperation with Sweden (and a number of other countries). But India still needs development cooperation in a number of fields like poverty eradication and environmental policies. A meeting was therefore arranged at the Swedish Ministry of Foreign Affairs; Department for Asia and the Pacific; on 31 March 2004, about formulating an India policy and strategy. Representatives of the concerned Swedish ministries, business and academia met. Read Staffan Lindberg's report from the meeting.
---
Swedish Prime Minister visited India

Göran Persson, the Prime Minister of Sweden was in India on a working visit 9–11 January 2004. The Prime Minister met with his colleague, the then Indian PM Atal Bihari Vajpayee. Persson also met Foreign Minister Yashwant Sinha and the leader of the opposition, Mrs. Sonia Gandhi. Furthermore, he hosted a luncheon for Indian business leaders and inaugurated the new Ericsson headquarters in India, at Gurgaon. The visit marked an important step towards a deeper and broader co-operation between India and Sweden. More information.
---
Proposition based on Globkom report presented
• The Swedish government presented the proposition "Common Responsibilty – Swedish policy for Global Development" on Monday 26 May 2003. The proposition is based upon GLOBKOM – the Swedish parliamentary commission investigating how the Swedish policy for global economic, social and ecologically sustainable development should be further developed in an approach based on solidarity, that presented its final report in the Spring 2002. More information.
---
World Bank Annual Conference held in Bangalore, India

• The World Bank's Annual Bank Conference on Development Economics (ABCDE) was held in Bangalore, India, 21–23 May 2003. The ABCDE, one of the world's best-known conferences on development, is being held for the first time in a developing country. "Accelerating Development" was the theme of this year's conference. Eminent scholars and practitioners from around the world presented new research findings and discussed key policy issues related to poverty reduction at the conference. More information on the conference.
Nicholas Stern, World Bank chief economist, in his speech urged the rich countries to cut trade barriers, and boost their development aid. Read a report from Stern's speech at the conference.
---
SASNET represented at official meeting in New Delhi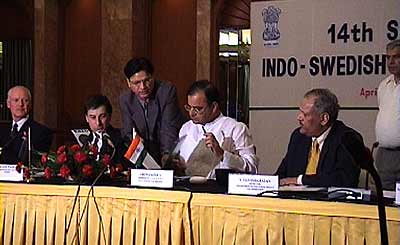 • SASNET was represented in the Swedish delegation when the 14th session of the joint Indo-Swedish commission met in New Delhi 1–2 April 2003. The delegations were led by Swedish minister of trade and industry Mr Leif Pagrotsky, and Indian minister for commerce and industry Mr Arun Jaitley. Although mainly focussing on issues of trade and investment the session also included some matters pertaining to science and technology. Read Jan Magnusson's report from the meeting.
---
Forum Asia: High time for business in India
• The Swedish Ministry for Foreign Affairs on 12 February 2003 arranged a seminar on "Forum Asia: High time for business in India" for invited representatives from the Swedish government, business community, universities, and media.
The seminar was held at Rosenbad Conference centre, Stockholm, and was attended by about 150 persons, including SASNET's Director, Professor Staffan Lindberg. Read his report from the seminar.
---
The EU-India Think Tank Seminar, 15-16 October 2001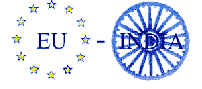 • The first Summit between the European Union and India in Lisbon in June 2000 called for increased dialogue between civil society in India and the EU.
The Agenda for Action agreed upon at the Summit specifically provides for the creation of a network of think tanks. This was the topic for discussion at a meeting in Brussels in October 2001.
SASNET Director Staffan Lindberg was present. Read his report.
---
New opportunities for Indian and Swedish business development
• More than one hundred Indian and Swedish business leaders met in a seminar in Stockholm on 7 October 2002 under the heading 'India and Sweden – New Vistas of Cooperation'. Read a report by SASNET Director Staffan Lindberg, who took part in the meeting.
Suggested sites and web reports:
Sweden's Policy for Global Development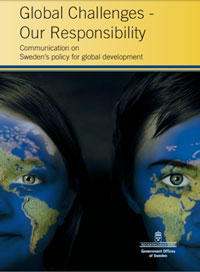 In March 2008, the Swedish Government presented Sweden's new Policy for Global Development (PGD). The Government Communication No. 2007/08:89 was titled "Global Challenges – Our Responsibility.
Communication on Sweden's policy for global development", and it was submitted to the Parliament. In this official report, the government addresses the question of how Sweden can effectively contribute to equitable, sustainable global development that will enable poor people to benefit more fully from the globalisation process. The policy is aimed at helping poor countries to meet challenges specific to them, at promoting synergies between policy areas, remedying policies that hold up development in Sweden and the EU, and tackling global challenges that hinder equitable and sustainable development. It also includes a detailed discussion of six global challenges, areas which the Swedish Government has identified – in the context of the main features of Sweden's policy for global development – as key to achieving the goal of equitable and sustainable global development, and in which
Sweden can make an effective contribution. The areas are: – Oppression, – Economic exclusion, – Climate change and environmental impact, – Migration flows,
– Communicable diseases and other health threats, and – Conflicts and fragile situations.
The 2008 PGD communication also provides a summary of the outcomes of implementation of the policy since the last communication was submitted to the Parliament in May 2006. The account is based on the 65 bjectives set out in the 2005 and 2006 government communications to the Parliament on Sweden's policy for global development, and structured around the policy's principal features, as in previous communications. Read the full 2008 Swedish Policy for Global Development Communication.

Swedish Chamber of Commerce India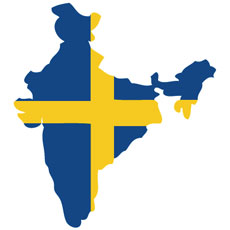 The Swedish Chamber of Commerce India's mission is to promote Swedish commercial interest in India through networking, lobbying and an active partnership by all members of the Indo-Swedish business community. SCCI offers various activities with both local, Swedish and international members of the business community in India, as well as business opportunities through speaker's luncheons, breakfast meetings and seminars featuring local, Swedish and international renowned speakers and top officials. Go to SCCI's web page.

SCCI's Business Climate Survey 2008
In its first Business Climate Report conducted among Swedish and Swedish-related companies in India, ICCI shows that the Swedish business community consider India as a market with great potential and an overall favourable business climate. While confirming the Swedish business community's strong confidence in the Indian market, the report also highlights the most frequent barriers for Swedish companies doing business in India. In April 2008, a written questionnaire was sent out to almost 100 Swedish and Swedish-related companies in India, and the results were presented at a business meeting at the Swedish Embassy on May 12. The first Business Climate Report conducted among Swedish and Swedish-related companies in India shows that the Swedish business community consider India as a market with great potential and an overall favourable business climate. While confirming the Swedish business community's strong confidence in the Indian market, the report also highlights the most frequent barriers for Swedish companies doing business in India. Read an executive summary.

Global Development Finance 2007
The World Bank, in its annual report titled "Global Development Finance 2007", released on 29 May 2007 says that sustaining recent high growth in South Asia will require continued economic reform, expansion of infrastructure capacity, and further reduction of security threats. The report predicts that these efforts will also contribute to higher capital inflows, which have been spurred by progress in these areas in recent years. According to the report, net capital flows to South Asia reached a record $40.1 billion (3.6 percent of GDP) in 2006, up from $28.3 billion (2.8 percent of GDP) in 2005, with most of the increase in going to India. Go for the report.
Doing Business in South Asia 2007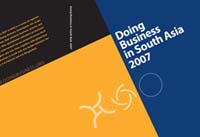 • Web based regional report for South Asia, prepared by the World Bank. The report, released on 13 February 2007, covers eight countries in the World Bank's South Asia region and examines 12 major cities in India, six in Pakistan, and four in Bangladesh. Doing business became easier in India and Pakistan in 2005-2006, according to the report. Within India, Hyderabad has the most business-friendly regulations. Mumbai is in 11th place, ahead of Calcutta. Karachi is at the top in Pakistan, while Dhaka ranks best in Bangladesh. Entrepreneurs in South Asia face large regulatory obstacles to doing business: A standard company in India pays 81% of commercial profits in taxes, and in Pakistan it takes 560 hours per year to comply with all tax regulations. More information about the World Bank's Report.
South Asian growth and integration
• In conjunction with the February 2007 SAARC Business Conclave in Mumbai, the World Bank and the Chamber of Commerce and Industry (SCCI) released today a new report entitled "South Asia: Growth and Regional Integration". South Asia is the least integrated region in the world, but high growth, averaging close to 6 percent ! per year since the 1990s, is creating a new momentum for closer regional integration. The report says closer regional cooperation can be an effective tool in addressing energy shortage, improve connectivity, increase investment, and promote peace and stability. Access data and findings in the report.
Invest in Sweden Agency, ISA
Whether you are a foreign investor planning to establish or expand business operations in Sweden, a consultant, a researcher or a journalist requiring information on business and investment opportunities in Sweden, the Invest in Sweden Agency, ISA, is ready to provide you with professional assistance, free of charge. ISA is a government agency responsible to the Ministry for Foreign Affairs. Go to the ISA web page.
Global Reporting Initiative

The Global Reporting Initiative was initially convened by the Coalition for Environmentally Responsible Economies (CERES), a non-profit coalition of over 50 investor, environmental, religious, labour and social justice groups. The GRI was established in 1997 with a mission to elevate sustainability reporting to equivalency with financial reporting. It has recently been established as an organisation in its own right. GRI's vision is that reporting on economic, environmental, and social performance by all organizations becomes as routine and comparable as financial reporting. GRI accomplishes this vision by developing, continually improving, and building capacity around the use of its Sustainability Reporting Framework. An international network of thousands from business, civil society, labor, and professional institutions create the content of the Reporting Framework in a consensus-seeking process. Go to its web site, http://www.globalreporting.org/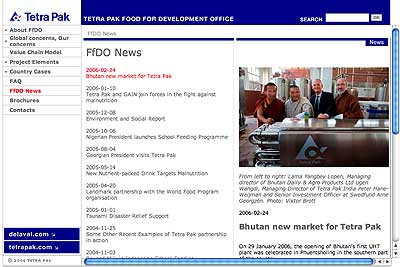 Tetra Pak's Food for Development Office (FfDO).
• The Swedish company Tetra Pak is a world leader in processing and packaging of liquid foods, with activities in more than 165 countries worldwide. Through its Food for Development Office (FfDO), Tetra Pak is also engaged in promoting sustainable economic and social development is by building strong partnerships between governments, private industry, non-governmental organisations (NGOs), international and national development agencies. Together with Tetra Pak's sister company 'DeLaval', the FfDO also participates in integrated agricultural development projects addressing the entire food value chain from "cow to consumer". More information about FfOD.
In South Asia FfDO has been engaged in dairy and milk distribution projects in Afghanistan, Bangladesh, Bhutan, India and Pakistan. On 29 January 2006, the opening of Bhutan's first UHT plant was celebrated in Phuentsholing in the southern part of the country. Bhutan Dairy & Agro Products Ltd, led by Mr. Ugen Wangdi, will market UHT milk packed in Tetra Brik Aseptic, partly based on raw milk from Bhutanese farmers. Tetra Pak has been instrumental in bringing together financial partners, including Swedish risk capital company Swedfund International and Tetra Laval Credit. Arne Georgzén, Senior Investment Officer at Swedfund International says: "This is one of the very first industrial investments in Bhutan that have been financed mainly by international capital, with the exception of a few hotels and hydropower plants." More information about the Bhutan project.
Swedish Partnership for Global Responsibility
• The Swedish Partnership for Global Responsibility (Globalt Ansvar) is a venture initiated by the Swedish Ministry of Foreign Affairs in 2002, with three objectives: • to uphold human rights and the principles of sustainable development; • to strengthen the competitiveness of Swedish companies; and • to increase knowledge of the multilateral regulatory framework. Swedish companies wishing openly to show their support can join the Swedish Partnership for Global Responsibility. So far twelve companies have joined the Initiative: ICA, Löfbergs Lila, The Body Shop, Folksam, Hennes & Mauritz, OMHEX, ITT Flygt, Vattenfall, KPA, Sweco, Banco and V&S Group. Globalt Ansvar regularly arranges seminars and workshops relevant for the partners. Go to the web site.
Sweden-India Business Council (SIBC)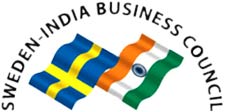 • The Sweden-India Business Council (SIBC) was established in May 2003 following an initiative by several Swedish companies that have seen the new, fast and promising developments in India. As a result of discussions with the Indian business community, an MOU regarding cooperation was signed between the Indian organisation The Confederation of Indian Industry (CII) and The Confederation of Swedish Enterprise. The responsibility for development of opportunities and activities between these parties is entrusted to the SIBC. Membership is open to Swedish entities based in Sweden or in India and any Indian entities legally established in Sweden. SIBC arranges many events. Go to SIBC's web page for more information.
SASNET's Director Prof. Staffan Lindberg participated in a seminar in a SIBC Seminar in Stockholm with the theme "The Indian train is speeding ahead…" on Thursday 4 March 2004. Read his seminar report.
On Wednesday 23 May 2007, SASNET co-organised a successful afternoon seminar with SIBC in Lund titled "The New India" (Det nya Indien). More information.
Expert Group On Development Issues (EGDI)
• The Expert Group On Development Issues (EGDI) was initiated by the Swedish Ministry for Foreign Affairs in 1999, and ceased to exist in 2007. Its objective was to contribute to an increased understanding of development issues in a global context and to increase the effectiveness of development co-operation policies. The group consisted of 16 Swedish as well as International members, representing different perspectives to development co-operation and research. They included famous personalities like Professor Elinor Ostrom, Indiana University, USA; and the controversial Hernando de Soto, Institute for Liberty and Democracy in Peru; but also Swedish researchers such as Göran Djurfeldt, Dept of Sociology, Lund University.
• In Denmark, the Commission on Development-related Research has released a report called "Partnerships at the leading edge: A Danish vision for knowledge, research and development." (Link to the report in pdf format).
• SASNET present links to Swedish corporations/companies working in India, based on a list presented by the Swedish Trade Council. No such lists are unfortunately available for the other South Asian countries currently. Go for the page.
• SwedWatch is network monitoring Swedish corporations in developing countries. The objective of SwedWatch, behind which stands eight Swedish NGO:s, working with human rights, aid, fair trade and environmental issues, is to bring about concrete improvements when conditions are environmentally or socially unsatisfactory. SwedWatch actively seeks contact with persons related to South Asia to take part in their monitoring work. More information on SwedWatch.