SWEDISH SOUTH ASIAN STUDIES NETWORK

---
Newsletter 100:
4 September 2009
• Successful SASNET conference for young Nordic scholars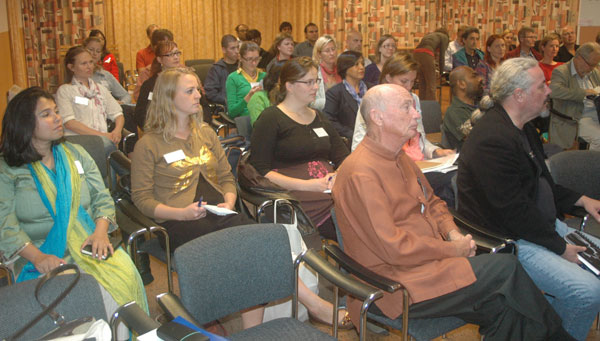 SASNET organised a Nordic conference on South Asian Studies for young scholars at Falsterbo Kursgård in Höllviken (south of Malmö) 17-19 August 2009. The aim of the conference was to gather masters students, PhD candidates, and young post-docs in Sweden, Denmark, Finland, and Norway who focus on South Asia in their research studies. 45 participants came to the conference, that had been planned by an organising committee led by Dr. Kristina Myrvold, Dept. of History of Religions, Lund University, and Ms. Julia Velkova, MA in Eastern Philosophy and Culture from the University of Sofia, Bulgaria.
The aim behind the conference, which was very much similar to another successful conference that SASNET organised in Marstrand in October 2002 (more information about the 2002 conference), was to provide an opportunity for young scholars to present their future and ongoing research projects, estblish contacts with colleagues in the Nordic countries, and discuss common challenges and opportunities when conducting research in South Asia related studies.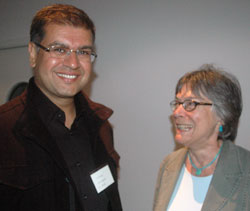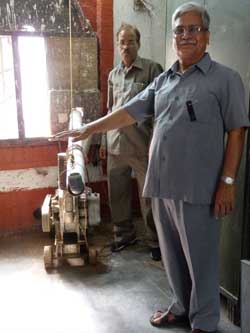 • Six India/South Asia ECEMW programmes running for 2009–10
As reported in the previous SASNET newsletter, six India and South Asia related Erasmus Mundus External Cooperation Window programmes were selected in mid-June 2009 for mobility activities between Europe and India/South Asia starting in the academic year 2009–2010. They are run by consortia of European and Indian/South Asian universities. Two of the selected programmes belong to Lot 11, a geographical window dedicated to South Asia (Afghanistan, Bhutan, Nepal, Pakistan and Bangladesh, but also including India).
– Lot 11/programme No. 1 is coordinated by Aalborg University, Denmark. The consortium was formed by 8 universities in Europe, and 11 universitites in Asia (Afghanistan 1, Bangladesh 3, Bhutan 1, India 2, Indonesia 1, Nepal 1, Pakistan 1, Thailand 1). More information about the programme


– Lot 11/programme No. 2 is coordinated by Vrije Universiteit Brussel, Belgium. The consortium was formed by 11 universities in Europe, and 9 universitites in Asia (Afghanistan 1, Bangladesh 2, Bhutan 1, India 1, Indonesia 1, Nepal 1, Pakistan 2). More information about the programme. The consortium web page has now been opened. Applications will be accepted from 1 November 2009. Go for the web page.
Four programmes belong to Lot 13, entirely dedicated to collaboration between India and Europe. Each selected programme has a budget of roughly around EUR 5 million per year to spend on mobility for students, teachers, researchers, and academic staff in both directions. Two of the programmes are coordinated by Swedish universities.
– Lot 13/programme 1 is coordinated by Politecnico di Torino, Italy. The consortium consists 9 universities in Europe, and 8 universities in India (Amrita University, Coimbatore; Anna University, Chennai; Indian Institute of Technology (IIT) Delhi; Indian Statistical Institute, Kolkata; Jadavpur University, Kolkata; Kakatiya University, Warangal; University of Pune; and Centre of Environmental Planning and Technology, Ahmedabad. More information about the programme.


– Lot 13/programme 2 is coordinated by Lund University, Sweden. It is the continuation of the mobility programme that last year was called Lot 15. Other Nordic partner universities in the consortium are Karolinska Institutet, Stockholm; and Norwegian University of Science and Technology (NTNU), Trondheim.The Indian partner universities are University of Delhi; Jadavpur University, Kolkata; University of Pune; University of Kerala; Indian Institute of Technology (IIT) Kanpur; Tata Institute of Social Sciences (TISS), Mumbai; Pravara Institute of Medical Sciences, Loni, Maharashtra; and Anand Agricultural University, Gujarat. The partnership programme that was selected in 2008 is currently running at full speed from the Summer 2009. The mobility of approximately 340 individuals consisists of a flow by 75 % from India to Europe, and 25 % from Europe to India. A new Call for Mobility applications has just been issued. This second round will award 183 scholarships for all mobility groups starting in 2010 (with start dates between April 1 and September 1, 2010). The Call opened on 1 September 2009, and will close on 1 November. More information on the consortium web site.


– Lot 13/programme 3 is coordinated by the Royal Institute of Technology (KTH), Stockholm, Sweden. The consortium is entitled "EURINDIA" and was formed by 10 universities in Europe, and 9 universities in India (Anna University, Chennai; Anurag Narayan College, Gaya; Patna University; Indian Institute of Technology (IIT) Guwahati; Indian Institute of Technology (IIT) Roorkee; National Law School of India University, Bangalore; Tamil Nadu Agricultural University (TNAU); University of Kalyani, West Bengal; University of Pune), plus three associated institutions in India.
The EURINDIA programme will hold its first Consortium Meeting at KTH in Stockholm 21–23 September 2009. More information will soon appear on the consortium web page: http://www.kth.se/om/internationellt/ecw?l


– Lot 13/programme 4 is coordinated by Ecole Centrale Nantes, France. The consortium is entitled "WILLPower, Window India Learning Link Power", and was formed by 10 universities in Europe, and 7 universities in India (Indian Institute of Science (IISc), Bangalore; Anna University, Chennai; University of Delhi; Indian Institute of Technology (IIT) Madras, Chennai; Indian Institute of Technology (IIT) Guwahati; Indian Institute of Technology (IIT) Kanpur; Indian Institute of Technology (IIT) Rajasthan). The Lot 13 Willpower web page has been opened. Go for the consortium web page.

• Doctoral dissertation on Nutritional Status Among Older Persons in Rural Bangladesh
Tamanna Ferdous, Division of Clinical Nutrition and Metabolism, Department of Public Health and Caring Sciences, Uppsala University, will defend her doctoral dissertation thesis entitled "Determinants of Functional Impact of Nutritional Status Among Older Persons in Rural Bangladesh" on Tuesday 22 September 2009, at 09.15. It deals with the fact that malnutrition is a major problem in Bangladesh. One third of the population in Bangladesh is malnourished, but figures for older persons specifically are scant. The thesis describes the nutritional status of individuals aged 60+ years, living in a rural community in Bangladesh, with particular focus on the impact of demographic, health and social factors on nutritional status. The faculty opponent will be Prof. Birgitta Sidenvall, Department of Nursing, School of Health Sciences, Jönköping University. Venue for the dissertation: The Auditorium, Museum Gustavianum, Akademigatan 3, Uppsala. More information.

• 15th Annual Cultural Studies Workshop in Santiniketan
The Centre for Studies in Social Sciences (CSSSC) in collaboration with Ford Foundation and the South-South Exchange Programme for the History of Development (SEPHIS, Netherlands) will hold its 15th Annual Cultural Studies Workshop from January 30 – February 4, 2010 at Santiniketan, West Bengal, India. The broad theme for this year's workshop is The Sacred in Contemporary Culture. The workshop is intended to give young researchers an opportunity to share their work with senior scholars in the field, including some of the faculty of the CSSSC. It is aimed at doctoral or post doctoral students (below the age of 35) whose ongoing or just completed work focuses on one or more of the themes listed above. Priority will be given to students currently affiliated to Indian educational institutions, but international participants who have studied, or have been working long term, in countries of the global South are also invited to apply. More information.

Important lectures and seminars in Scandinavia
Business and Politics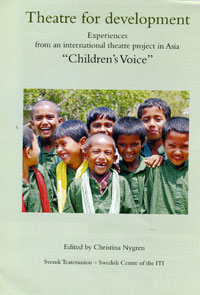 South Asia related culture in Scandinavia
• Voices of the Children theatre project results in new book
The Voices of the Children is the name of a Swedish project aimed at strengthening children's theatre in Asia. The project, funded by Sida, was launched in 2004, and has been coordinated by Dr. Christina Nygren, Dept. of Musicology and Theatre Studies, Stockholm University. Now the project, that has included an exchange of Swedish and Indian/Bangladeshi theatre groups, has been completed. It has resulted in the publication of a book, entitled "Theatre for Development. Experiences from an international theatre project in Asia". On Wednesday 16 September 2009, 16–19, a book release party is held in Stockholm, at Teater Påfågeln, St Eriksgatan 84. Christina Nygren will be there along with Ms. Ann Mari Engel, General Secretary for the Swedish Theatre Union, that also has been involved in the project. Mr. Rudraprasad Sengupta from the theatre group Nandan in Kolkata, India, will also participate in the function, speaking about Nandan's long work to engage children and youth from vulnerable groups in theatre activities. Those who wish to take part in the book release party, should inform the project assistant Emma Jansson before 10 September.
• Atiq Rahimi participates in 25th Gothenburg Book Fair


The 25th annual Göteborg International Book and Library Fair will be held 24–27 September 2009. The 2009 seminar programme includes 442 seminars, and an impressive 785 participants from 25 countries will join in the seminars, talks and discussions. There is however only a limited number of South Asia related events this year. The Afghani writer Atiq Rahimi (photo) will participate. During the war in Afghanistan, Rahimi lived as a refugee in France, but has now returned to Kabul to work as a creative advisor to the country's leading media company. His first book Earth and Ashes was published in 2000, and was later turned into a movie. Now his recent book, that won the French Prix Goncourt 2008, has been translated into Swedish and published by Leopard publishing house with the title Tålamodets sten. More information.
• Indian Library presents volume with Indian poetry translated into Swedish


The Indo-Swedish Translation Project/Indian Library will also be represented at the 2009 Book Fair, to present its latest volume of Indian literature translated into Swedish. This time an anthology with current Indian poetry. It has been edited by Tomas Löfström and Birgitta Wallin, and published by Tranan publishing house. A seminar, entitled "Indiska versfötters väg till Sverige", will be jointly organised on Friday 25 September by Indian Library, Tranan and Karavan. The Indian poet Anjum Hasan, and the Swedish poet Marie Lundquist, will discuss the poems in the book, and also the workshop that preceded the publication of the book. This workshop was held in January 2009 in Calangute, Goa, India, and involved poets from both India and Sweden, including K. Satchidanandan, former Secretary of Sahitya Akademi. During workshop sessions, they translated Indian poetry from different languages into Swedish. More information.
New and updated items on SASNET web site
---
Best regards,
Lars Eklund
deputy director/webmaster
SASNET/Swedish South Asian Studies Network
SASNET is a national network for research, education, and information about South Asia based at Lund University. Its aim is to promote a dynamic networking process in which Swedish researchers co-operate with researchers in South Asia and globally.
The SASNET network is open to all the sciences. Priority is given to interdisciplinary cooperation across faculties, and more particularly to institutions in the Nordic countries and South Asia. SASNET believes that South Asian studies will be most fruitfully pursued as a cooperative endeavour between researchers in different institutions who have a solid base in their mother disciplines.
The network is financed by Sida (Swedish International Development Cooperation Agency) and by Lund University.
Postal address: SASNET – Swedish South Asian Studies Network, Scheelevägen 15 D, SE-223 70 Lund, Sweden
Visiting address: Ideon Research Park, House Alpha 1 (first floor, room no. 2040), in the premises of the Centre for East and South East Asian Studies at Lund University (ACE).
Phone: + 46 46 222 73 40
Fax: + 46 46 222 30 41
E-mail: sasnet@sasnet.lu.se
Web site: http://www.sasnet.lu.se

Back to SASNET


---