SWEDISH SOUTH ASIAN STUDIES NETWORK

---
Newsletter 104:
2 December 2009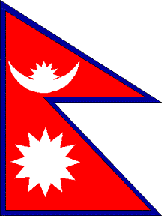 • Joint SASNET/ISDP conference on the constitution-making process in Nepal
In May 2010, SASNET plans for a one and a half day conference at Lund University, on the constitution-making process in Nepal. The conference will be jointly organised by SASNET and the Institute for Security & Development Policy (ISDP) in Stockholm. As a preparation, SASNET's director Anna Lindberg, and SASNET intern Nihat Ulusoy, visited ISDP on 30 November 2009. They met with the ISDP'ss director Niklas Swanström, and its deputy director Robert Nilsson. The 2010 conference will not only discuss the constitution-making process in Nepal, but also support the Nepalese in their task by exchanging new ideas and brain storming. The background is the fact that the Constituent Assembly was endowed with drafting a new permanent constitution after the 10 April 2008 elections in Nepal. The deadline for this work is now approaching. Participants for the forum will be invited from four Nordic countries: Finland, Sweden, Norway, and Denmark. Another 4-5 researchers from Nepal will be invited, as well as the Nepalese Ambassador to Scandinavia. More details will be presented later.

• Second SASNET conference for young Nordic scholars in August 2010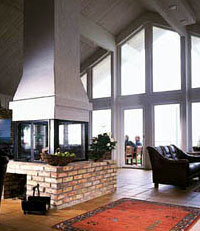 SASNET also plans to organise another Nordic multidisciplinary three-day conference on South Asian Studies for young scholars in August 2010. This will be a follow-up to the successful conference on the same topic that SASNET arranged in Falsterbo in August 2009 (full information about this conference).
The 2010 conference will again be held at Falsterbo conference retreat (Falsterbo kursgård) in Höllviken, south of Malmö, on 18–20 August. The aim is to gather master students, doctoral students, and young post-docs in the Nordic countries (Denmark, Finland, Iceland, Norway and Sweden) who focus on South Asia in their studies or research. The conference will provide an opportunity for young scholars from all disciplines to present their future and ongoing research projects, establish contacts with colleagues in the Nordic countries, and discuss the challenges and opportunities of career planning and conducting research in South Asian Studies.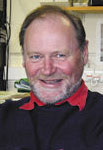 The keynote speaker will be Prof. Emeritus Graham Chapman (photo) from the Dept. of Geography, Lancaster University, UK. Other main speakers will be Mr. Teddy Primack, Director of Academic Documents Associates, USA; Associate Professor Jan Vang, Dept. of Production, Aalborg University, Denmark; and Dr. Anna Godhe, Dept. of Marine Ecology, University of Gothenburg.
Funding has been provided by the Grace and Philip Sandblom Foundation. More details will follow. The planning for the conference is made by a working group consisting of young scholars, led by SASNET's intern, Mr. Nihat Ulusoy, a final year student of International Relations and Ethnic Relations at Malmö University.


• Stockholm University launches Internet Hindi II course
The Division of South and Central Asian Studies (Section for Indology) at the Department of Oriental Languages started an entirely new 30 ECTS credits Hindi course in the Fall 2009. The course is based on Internet distance learning, and has attracted 70 students. The teachers are Roberto Menkes and Mirja Juntunen.
The Faculty has now approved the continuation of the course, Internet Hindi II, another 30 credits course that will start in January 2010. Students who meet the requirements are welcome to apply by e-mail to exp@orient.su.se before January 24, 2010. More information.


• Sustainable Urban Water and Sanitation training programme at Lund University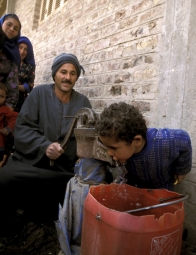 Lund University Education – the university's company for commissioned education – offers a number of English-language educational training programmes funded by the Swedish International Development Cooperation Agency, Sida, to be held in the Fall 2010 – Spring 2011.
– The advanced International training programme on "Sustainable Urban Water and Sanitation" will run again with a 19 days course in Lund in August/September 2010, and with a regional seminar in one of the participating countries in February/March 2011. The overall objective of the programme is to provide the participants with understanding and knowledge about the need for integrated approaches and the organisational and institutional changes that are necessary for a sustainable provision of water supply and sanitation services in urban areas. From South Asia, professionals in the field from Bangladesh, India and Sri Lanka are welcome to apply for this programme. The programme is managed by staff from the Dept. of Water Resources Engineering. Closing date for applications: 3 March 2010. More information.


Important lectures and seminars in Scandinavia
Business and Politics
South Asia related culture in Scandinavia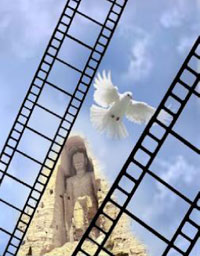 • First-ever Afghani film festival – in Nacka
For the first time ever, an all-Afghani film festival will be held 5–7 December 2009 at Dieselverkstaden in Nacka, Sweden. The festival is organised by the Afghani Pen Club, in collaboration with the Swedish Committee for Afghanistan and Nacka municipality. Several of the more than 20 films that will be shown, both documentaries and movies, have won prestigeous international prizes. Among the films could be mentioned "Jange Taryak" (Opiumkriget) by Siddiq Barmak, "lezzat o Shaowqh" (Önskning och Njutning) by Qader Aryaei, and "Man Asp mekhaham na Zann" (Jag vill ha en häst och ingen fru) by Homayun Payiz. The festival also includes a photo exhibition by Farid Arwand, and an art exhibition by Rahim Ghafoori. Venue: Dieselverkstaden, Marcusplatsen 17, Nacka.


• Bollywood cinema in Malmö celebrates first anniversary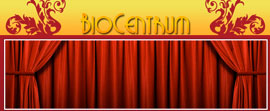 Recently Biocentrum, the Bollywood cinema in Malmö/Limhamn – the only one of its kind in Sweden – celebrated its first anniversary. The historic cinema hall from 1916, formerly called Centrumbiografen, was converted into a Bollywood cinema in November 2008. It now has a flourishing business with film shows (mostly Bollywood), concerts and other events, and a Bollywood dance school led by the choreographer Neelam Bertelsen. Biocentrum is located at Järnvägsgatan 28 in Limhamn.
More information at Biocentrum's new web page.

New and updated items on SASNET web site
---
Best regards,
Lars Eklund
deputy director/webmaster
SASNET/Swedish South Asian Studies Network
SASNET is a national network for research, education, and information about South Asia based at Lund University. Its aim is to promote a dynamic networking process in which Swedish researchers co-operate with researchers in South Asia and globally.
The SASNET network is open to all the sciences. Priority is given to interdisciplinary cooperation across faculties, and more particularly to institutions in the Nordic countries and South Asia. SASNET believes that South Asian studies will be most fruitfully pursued as a cooperative endeavour between researchers in different institutions who have a solid base in their mother disciplines.
The network is financed by Sida (Swedish International Development Cooperation Agency) and by Lund University.
Postal address: SASNET – Swedish South Asian Studies Network, Scheelevägen 15 D, SE-223 70 Lund, Sweden
Visiting address: Ideon Research Park, House Alpha 1 (first floor, room no. 2040), in the premises of the Centre for East and South East Asian Studies at Lund University (ACE).
Phone: + 46 46 222 73 40
Fax: + 46 46 222 30 41
E-mail: sasnet@sasnet.lu.se
Web site: http://www.sasnet.lu.se

Back to SASNET


---