SWEDISH SOUTH ASIAN STUDIES NETWORK

---
Newsletter 18:
6 September 2002
SASNET News:
Community News:
Important lectures and workshops
• Globalakademin invites to a new series of workshops and lectures
in the Fall 2002. The theme of the first lecture, on Wednesday 11 September, is what the Swedish parliamentary parties want to do for global development, and how they mean that the goals of the so called Millennium Development should be realised. Venue: Sidas stora hörsal, Sveavägen 20, Stockholm. More information on Globalakademin.
Working papers on South Asia available on the Internet
News on courses and education
Library Resources
New and updated items on SASNET web site
ƒ Dept of Electric Power Engineering, School of Electrical and Computer Engineering, at Chalmers University of Technology, Göteborg
ƒ Dept of Comparative Literature, at Högskolan Dalarna, Campus Falun
ƒ Dept of Oceanography, Earth Sciences Centre, Göteborg University
ƒ Religious Studies, Dept of Humanities and Social Science, at Kristianstad University College
ƒ Division of Industrial Ergonomics, Department of Human Work Sciences, at Luleå College of Technology
ƒ School of Business, at Stockholm University
Cultural Events connected to South Asia in Scandinavia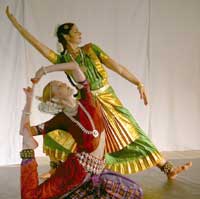 • Dance performances by Abhinaya
The Swedish group Abhinaya, consisting of Ulrika Pettersson and Anna Bolmström, both trained Bharata Natyam and Odissi dancers, performs at Flamenci Center, Dalatrappan 2, Stockholm, on 6–7 September, at 19.00. More information on Abhinaya's web page.



---
Best regards

Staffan Lindberg Lars Eklund

SASNET/ Swedish South Asian Studies Network

SASNET is a national network for research, education, and information about South Asia, based at Lund University. The aim is to encourage and promote an open and dynamic networking process, in which Swedish researchers co-operate with researchers in South Asia and globally.
The network is open to all sciences. Priority is given to co-operation between disciplines and across faculties, as well as institutions in the Nordic countries and in South Asia. The basic idea is that South Asian studies will be most fruitfully pursued in co-operation between researchers, working in different institutions with a solid base in their mother disciplines.
The network is financed by Sida (Swedish International Development Cooperation Agency) and by Lund University.


Postal address: SASNET – Swedish South Asian Studies Network, International Office,
Lund University, P O Box 117, S-221 00 Lund
Visiting address: Gamla Kirurgen, Sandgatan 3, first floor, room no. 230
Phone: + 46 46 222 73 40
Fax: + 46 46 222 96 65
E-mail: sasnet@sasnet.lu.se
Web site: http://www.sasnet.lu.se
Our office is manned weekdays 9-17, and open to visitors.

Staff: Staffan Lindberg, director/co-ordinator &
Lars Eklund, webmaster/programme secretary
Back to SASNET


---