SWEDISH SOUTH ASIAN STUDIES NETWORK

---

Newsletter 46:
25 November 2004
SASNET News:
• 21 applications for SASNET Planning Grants
21 applications were received for the Second Round of SASNET Planning Grants 2004. Last date for applications was 15 November, 2004. Out of the 21 applications 15 refer to new research programmes/projects, one to continued education projects/programmes, and five to new education programmes/projects. Total amount applied for is 1.66 Million SEK, whereas the amount available to distribute is approximately 450.000 SEK. Decisions will be taken on 15 February, 2005. More information.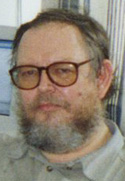 • Anders Närman passed away
Associate Professor Anders Närman from the Department of Human and Economic Geography, Göteborg University, tragically passed away on 15 November 2004. Närman was mostly working on Africa, but was also since many years working with Sri Lanka related projects, including a comparative study of the Hambantota and Gampaha districts (a project carried out in collaboration with the University of Kelaniya). He was also closely connected to SASNET. More information on his research.
Summer schools/Vacant positions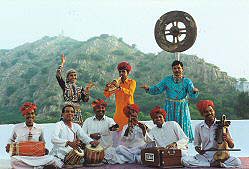 Culture
• Rajasthani music ensemble Musafir on Sweden tour
The World famous Rajasthani music ensemble Musafir now returns to Sweden, and tours the country 12–27 November 2004. The Musafir group, a creation by the master tabla player Hameed Khan (who is also artistic director of Jaipur Kawa Brass Band), has been touring Europe successfully for many years, appearing at festivals like the Re-Orient Festival in Stockholm. They will now perform in Skellefteå, Östersund, Gävle, Göteborg, Kungsbacka, Lund, Kristianstad, Växjö, Linköping, Stockholm (Södra Teatern) and finally in Ytterjärna outside Stockholm. More information.
New and updated items on SASNET web site
---
Best regards,

Staffan Lindberg Lars Eklund

SASNET/ Swedish South Asian Studies Network
SASNET is a national network for research, education, and information about South Asia, based at Lund University. The aim is to encourage and promote an open and dynamic networking process, in which Swedish researchers co-operate with researchers in South Asia and globally.
The network is open to all sciences. Priority is given to co-operation between disciplines and across faculties, as well as institutions in the Nordic countries and in South Asia. The basic idea is that South Asian studies will be most fruitfully pursued in co-operation between researchers, working in different institutions with a solid base in their mother disciplines.
The network is financed by Sida (Swedish International Development Cooperation Agency) and by Lund University.

Postal address: SASNET – Swedish South Asian Studies Network, Scheelevägen 15 D, S-223 63 Lund, Sweden
Visiting address: Ideon Research Park, House Alfa 1 (first floor, room no. 2042), in the premises of the Centre for East and South East Asian Studies at Lund University (ACE).
Phone: + 46 46 222 73 40
Fax: + 46 46 222 30 41
E-mail: sasnet@sasnet.lu.se
Web site: http://www.sasnet.lu.se
Staff: Staffan Lindberg, director/co-ordinator & Lars Eklund, webmaster/deputy director
Back to SASNET


---