SWEDISH SOUTH ASIAN STUDIES NETWORK

---

Newsletter 52:
19 May 2005
SASNET News:
• External evaluation of SASNET under way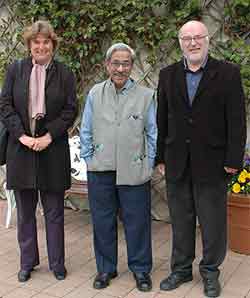 After completing its self-evaluation, SASNET is currently focus for an external evaluation. During the second week of May 2005 a team of three evaluators have visited the SASNET root node at Lund; Sida/SAREC and the Foreign Ministry in Stockholm, and SASNET partners at the universities of Stockholm, Uppsala, Karlstad, Göteborg and Lund. The evaluation group, consisting of Prof. Carla Risseeuw, Dept. of Anthropology and Development Sociology, University of Leiden, The Netherlands; Prof. Ghanshyam Shah, Political Scientist from Ahmedabad, India; and Mr. Lennart Wohlgemut, Director of the Nordic Africa Institute in Uppsala (team leader), will now prepare a report that will be submitted to SASNET, Sida/SAREC and Lund University. The report will then be the basis for SASNET's application for renewed funding from Sida/SAREC and Lund University for the period 2006–2008. The evaluation group on the photo.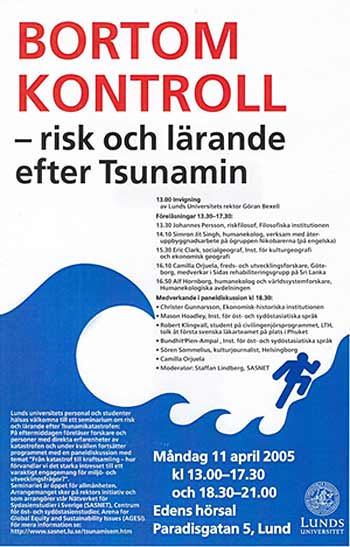 • Full report from the post-tsunami symposium
In collaboration with Lund University's Centre for East and South-East Asian Studies (ACE), and AGESI (a Lund University network dealing with global equity and sustainability issues) SASNET organised a public seminar on "Beyond Control – Risk and Learning after the Tsunami" on Monday 11 April 2005. It consisted of lectures focusing on different aspects of risk and disaster management, and a panel discussion. Among the lecturers were Dr. Simron Jit Singh from the University of Vienna and Dr Camilla Orjuela, Dept. of Peace and Development Research, Göteborg University. Read a summary of the post-Tsunami seminar, written by Sabina Andrén, AGESI.
• SASNET lecture on Human Rights in India through Courts
Professor Manoj Kumar Sinha from the Indian Society of International Law, New Delhi will hold a SASNET lecture at Lund University on Wednesday 25 May 2005, 13.15–15.00. Sinha is currently a Visiting Professor at the Raoul Wallenberg Institute of Human Rights and Humanitarian Law in Lund, and he will lecture on "Protection of Human Rights in India through Courts and Human Rights Commission". The lecture is arranged together with the Development Studies Seminar at the Dept. of Sociology and the Dept. of Sociology of Law. Venue: Conference Room 3, 201, second floor, Department of Sociology, Paradisgatan 5, Lund. More information (as a pdf-file)
• Time to apply for SASNET Planning grants
Applications for the next round of SASNET planning grants for networking new South Asia related research or educational projects/programmes are now invited. Closing date for applications is 15 June, 2005. A special first page form should now be used, this is available from the web page http://www.sasnet.lu.se/grantsinvite.html.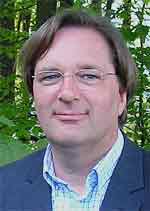 • Olle Qvarnström appointed Professor of Indic religions at Lund University
The Centre for Theology and Religious Studies (CTR) at Lund University has decided to establish a professorship in History of Religion with special emphasis on Indic Religions (Hinduism, Buddhism, Jainism and Sikhism). On 12 May 2005 Olle Qvarnström (photo to the right) was appointed Professor and Head of the emerging Indic Religions Division within CTR. This divison, the first of its kind at a Swedish university, plans for courses up to D-level, Masters level courses and PhD training. More information.
• Licentiate thesis on the Tibetan Tulku institution in India
Ulla Thoresen from the Indic Religions Division, Centre for Theology and Religious Studies (CTR), Lund University, will defend her Licentiate thesis on "The Tulku institution: Traditionalism and Modernity among Tibetans living in exile in India" on Friday 10 June 2005, 10.15. Venue: Room 218, CTR, Allhelgona Kyrkogata, Lund. Faculty Opponent is Dr. Axel Kristian Strøm, Dept. of Social Anthropology, University of Oslo, Norway.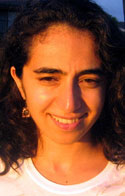 • Dissertation on Gender Relations and Village Livelihoods in India and Sweden
Seema Arora Jonsson (photo to the right) from the Department of Rural Development and Agroecology; Swedish University of Agricultural Sciences (SLU), Uppsala, will defend her doctoral dissertation on "Unsettling the Order: Gendered subjects and Grassroots activism in two forest communities" on Wednesday 15 June 2005, at 9.30. The research project studies how women in two different communities (in India and Sweden) have chosen to articulate their needs concerning their respective livelihoods. Faculty opponent is Prof. Patricia Maguire, Gallup Graduate Studies Centre, University of Western New Mexico, USA. Venue: Loftets Hörsal, SLU, Ultuna. More information on her dissertation project.
• European Commission unveiled the Seventh Framework Programme (FP7)
In April 2005 the European Commission unveiled its plans for its Seventh Framework Programme (FP7), which propose a duration of seven years (2007 to 2013), a budget of 72.73 billion euro and a structure based on four specific research programmes: Cooperation, Ideas, People and Capacities. Within these four programmes, 'Cooperation' refers to collaborative transnational research activities; 'Ideas' covers basic research implemented through a European Research Council (ERC); 'People' includes Marie Curie actions and other initiatives; while 'Capacities' encompasses support to research infrastructures, regions of knowledge and small and medium sized enterprises (SMEs). More information on the 7th Framework Programme.
• Linnaeus-Palme grants for 29 South Asia related educational programmes
29 Swedish educational exchange programmes related to South Asia were given grants through the Linnaeus-Palme International Exchange Programme for the academic year 2005-06. The decisions were taken on 29 April 2005 by the International Programme Office for Education and Training. Go for the South Asia related projects approved.
• Internet gateway presents Karolinska Institutet's Asian projects and programmes
its Karolinska Institutet Medical University (KI) in Stockholm is engaged in interactions with many countries in Asia. An Internet gateway, called "Go Asia", has now been introduced with information on ongoing projects and programmes in India, China, Japan and Singapore. Associate Professor Carani Sanjeevi from the Center for Molecular Medicine is KI's Representative for India and he has made a presentation of the long-standing collaboration between KI and the Medical College in Thiruvananthapuram. Go for Karolinska Institute's new Internet Gateway "Go Asia".
• Visiting Scholar Program at the Institute for Research on Women
The Institute for Research on Women at Rutgers University, USA, now accepts applications for the 2005-2006 Visiting Scholar Program. The Program provides an opportunity for Post-docs to benefit from Rutgers' unique resources in the study of women and gender, which include the Center for American Women and Politics, Center for Women and Work, Center for Women's Global Leadership, Department of Women's and Gender Studies, and Institute for Women's Leadership. Applications are accepted on a rolling basis until all openings have been filled. More information.
• Vacant position at at Cardiff School of Religious and Theological Studies
A position as Senior Lecturer is vacant at Cardiff School of Religious and Theological Studies in the UK. Applicants should be wiioling to teach and conduct research in areas within, or closely allied to, one of the School's areas of excellence, namely Indian Religions. Preference will be given to candidates who can undertake teaching and research in Buddhist Studies and have expertise in one or more of its classical languages. Closing date for applications: 20 May 2005.
• Nordic Centre in India offers full semester programme in Hyderabad
The Nordic Centre in India finally announces a full semester program for Nordic students at the University of Hyderabad from the Fall 2005. The Nordic Centre has made an arrangement with the University of Hyderabad to allow 15 Nordic students to be admitted there, and to take courses on various social science and humanities subjects. In most cases these should count towards degrees accepted at home. The first batch of students will be admitted for the autumn of 2005, the next for the spring semester of 2006. Application deadline for the autumn semester of 2005 was 15 March 2005.
• Lund University offers courses on Tantra and Indic Philosophies
During the Fall 2005 the Indic Religions Division at the Centre for Theology and Religious Studies will arrange a 5 credits course on Tantra and Tantrism, and a 5 credits course on Indian Philosophy. In the Spring 2006 another two 5 credits courses are planned, one on the Bhagavadgita, and one on Western Buddhism.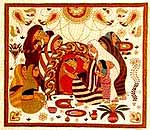 • Bangladeshi students association based at Chalmers
The Association of Bangladeshi Students (ABS), based at Chalmers University of Technology and Göteborg University. Established in 2003 to strengthen Sweden-Bangladesh educational and cultural network and to explore scholarship/funding opportunities for Bangladeshi students. ASB also publishes a newsletter. Go for the ABS web site.
• Chinese universities woo Indian students
Coinciding with Chinese Premier Wen Jiabao's visit to Indian in April 2005, representatives of 23 Chinese universities were wooing Indian students, who are seen as a big market for its higher educational institutions, at the 13th India International Education Fair (IIEF) in Delhi. Presently 1.1 million foreign students study at Chinese universities, but out of these only about 800 are Indians (and in 2003 they were was a mere 200).
• European Summer Scool on Modern South Asia to be held in Edinburgh
A European Summer Scool on "Modern South Asia – Analyzing Political, Economic and Cultural Change" will be held in Edinburgh, UK, 16 July–5 August 2005. The thematic modules for the Summer school will be: "South Asia and the Impact of a Globalised Economy", "Politics, Past and Present", and "Society and Culture in a Changing South Asia". The course will be based on lectures, group work, roundtable discussions as well as an optional third week of guided research, and will address historical, political, and religious aspects of the region as well as questions of the economy and development. The library of Edinburgh University and that of the National Library of Scotland together have a large collection of primary and secondary sources on South Asia available for consultation. Cooperation partners include: Dr. Willem van der Geest (EIAS), Prof. Pamela Gwynne Price (University of Oslo), Dr Eric Meyer (INALCO, Paris), and Prof. Subrata K. Mitra, Department of Political Science, South Asia Institute (University of Heidelberg).
• Third Nordic Centre in India summer school on Contemprary India in Hyderabad
For the third time the course 'Contemporary India' will be offered in the Summer 2005 at the University of Hyderabad, in collaboration with the Nordic Centre in India. The course is tailor-made for Nordic students and introduces issues of politics, culture and economy. It consists of the following five parts: • Introductory course: The diversity of India: • The political system and questions of identity: • Globalisation and the economy focusing on the city of Hyderabad: • Development, environment and human rights: and • Indian literature and cinema. The students will be given board and lodging in an excellent guest house. The course lasts from 4 July to 29 July. Only students from the universities that are member of the Nordic Centre in India will normally be admitted. More information.
• Alternative Nordic Centre in India summer school in Tamil Nadu
The Nordic Center in India announces an alternative Summer School 2005 in Tamil Nadu in South India. The course starts on Sunday 3 July in Mahabalipuram, and finishes on 25 July in Madurai. An additional one-week stay in the countryside near Madurai is offered as an option. from july 25th to 31st at CESCI, a simple, yet refined place. Places visited: Chennai, Kanchipuram, Trankebar, Velankanni, Tanjore, Tiruvaiyaru, Kumbakonam, Madurai, Srivilliputhur. Mayagram. The academic staff consists of Lars Kjærholm, lecturer at the Department of Anthropology, Århus University, and J. Rajasekaran, monitor, the University of Wisconsin Programme in India, Madurai.
• Winter course in Kolkata on Forced Migration, Racism, Immigration and Xenophobia
A 15-day residential course on "Forced Migration, Racism, Immigration and Xenophobia" is held in Kolkata, India, in the winter 2005-06. The short-term winter course, to be organised by the Mahanirban Calcutta Research Group (CRG), is intended for younger academics, refugee activists and others working in the field of human rights and humanitarian assistance for victims of forced displacement. The course will be preceded by a two and a half month long programme of distance education. Experiences of providing relief, rehabilitaion, and resettlement for the victims of the Tsunami in the Andaman Islands and Tamil Nadu will be included in the course. Deadline for applications is 31 May 2005. More information.
• Final lecture in Oslo Universty's seminar series on Afghanistan
The Asian network at Oslo University (Asianettverket) finishes its series of public lectures on Afghanistan with a lecture on Thursday 19 May 2005, 14.15–16.00. The researcher Arne Strand from Christian Michelsen Institute in Bergen will lecture on "From Islamic purification to free market liberalism", dealing with Afghanistan during the period 1994–2004. Venue for the lecture: Store Seminarrom, Senter for Utvikling og Miljø (SUM), Sognsevein 68, Oslo. More information (as a pdf-file).
• Barbara Harriss-White lectures on post harvest systems for rice in South Asia
Barbara Harriss-White, Professor in Development Studies at Wolfson College/University of Oxford, UK, lectures at Stockholm University on Friday 27 May 2005, 14.00–16.00. She will lecture on "Commercialisation, commodification and gender relations in post harvest systems for rice in South Asia". In the lecture, part of Stockholm University's ongoing multidisciplinary seminar series "Water, Food, Power and Vulnerability" (within the framework of the International Development Studies Seminar), she explores the impact of the commercialisation of rice on the gendering of its marketing system in South Asia. Harriss-White will examine the gendered impact of technological change against Ester Boserup´s predictions of productive deprivation and Ursula Huw's theory of gendered commodification – both of which Harriss-White will show to be class specific in their relevance to Indian conditions. Venue: Hall X42, Geohuset, Stockholms University, Frescati.
• Stockholm seminar on the motive forces behind corruption
Transparency International Sweden and the Swedish Partnership for Global Responsibility organise a seminar on "What do we really know about Corruption?" in Stockholm on Monday 30 May 2005, 13.00–16.30. Researchers from various disciplines will discuss the motive forces behind corruption, its symptoms and possible solutions against it. Among the speakers are Prof. Bo Rothstein from the Dept. of Politicak Science, Göteborg University, who will lecture on "Corruption and Social Capital"; Associate Prof. Jacob Svensson, Institute of International Economic Studies (IIES), who will lecture on "Corruption in Developing Countries"; and Staffan Andersson, Visiting Research Fellow, School of Politics, University of Nottingham, UK, who will lecture on "Corruption in 'clean' countries – Risks and Possibilities. Venue: iQube, Norrlandsgatan 31, Stockholm. Registration for participation necessary, before, 25 Maj 2005 to mona.strombom@foreign.ministry.se.
• Gendering Asia Conference to be held in Kungälv
The first Gendering Asia Conference, organised by the Nordic Research Network Gendering Asia and the Centre for Asian Studies, Göteborg University, is currently held at Kungälv, north of Göteborg, 19–21 May 2005. The conference highlights recent Nordic developments in research on gender in Asia. Scholars and PhD students from any discipline working with topics related to the overall theme of Gendering Asia participate. More information with full programme.
• 2005 Annual Bank Conference on Development Economics (ABCDE) in Amsterdam


The 2005 Annual Bank Conference on Development Economics (ABCDE) is held 23–24 May 2005 in Amsterdam, the Netherlands. ABCDE is one of the world's best known series of conferences on development, first organized in Washington DC in 1988. Each year the ABCDE brings together leading policy-makers, academics, civil society representatives, journalists and students, fostering dialogue and contributing new knowledge on development issues. ABCDE 2005, organised by the World Bank in collaboration with the Ministry of Foreign Affairs, the Minister of Development Cooperation and the Ministry of Finance of The Netherlands, will be the first global ABCDE held in Europe. The theme of the conference will be "Securing Development in an Unstable World". The organizers offer a limited number of Support Grants for participants coming from and based in developing or transition countries. Researchers, journalists, civil society representatives and students alike are invited to apply for the grant. Venue: The Royal Tropical Institute (KIT, Mauritskade 63, Amsterdam. More information.
• SASNET–Fermented Foods networking project workshop to be held in Anand
The SASNET–Fermented Foods networking project organises a workshop highlighting the health benefits of fermented foods in Anand, Gujarat, India, 26–27 May 2005. This is the first in a series of three workshops planned for 2005 by the EU-funded networking project, and it will be devoted to informing South Asian policy makers of institutions of higher education and research, in order to encourage a dialogue to define the role of such institutions in activating a network of information on fermented foods. More information.
• Oslo conference on Women's Rights, Racism and Religion
The Nordic Institute for Women's Studies and Gender Research at the University of Oslo arranges a conference on "Crossroads: Debating Women's Rights, Racism and Religion", 31 May–1 June 2005. A principal aim of the conference is to initiate dialogue between minority and majority feminist researchers, and be a forum for discussion on issues like what anti-racist feminism is, and how solidarity politics can be expressed? Other themes to be brought up during workshops include "Gender, Citizenship and Politics" and "Theorizing the Diaspora in Literary and Cultural Studies". One keynote speaker is Uma Narayan, Professor in Philosophy at Vassar College, USA. Her book "Dislocating Cultures" discusses Third world feminism, including different understandings of violence against women. Venue: Helga Eng's house, at the University of Oslo, Blindern. More information

• Nordic South Asian studies researchers meet in Aarhus
After a gap of four years the Nordic Association for South Asian Studies, NASA, arranges a conference 3–5 June 2005 in Aarhus, Denmark. The theme for the conference (that normally should be a biannual event) will be "Contemporary Dramas of South Asia: Economic, Social, Political and Cultural Changes/Upheavals", and it is organised by the University of Aarhus. The conference includes workshops on • Globalization, economic changes and socio-political upheavals; • States and minorities in South Asia; • Imagining Nations: middle classes and processes of nation formation in South Asia; • A South Asian security conundrum?; • Anti-oppressive movements; • Secularism in South Asia; and • Health, Globalization and Marginalization in South Asia. Keynote speakers are Dr. Christophe Jaffrelot, director of the Centre d'Etudes et Recherches Internationales (CERI), Paris; Professor Zoya Hasan, Centre for Political Studies, Jawarharlal Nehru University, New Delhi; Professor Martin Sökefeld, Dept. of Anthropology, Hamburg University; and Professor Isabelle Clark-Deces, Department of Anthropology, Princeton University. Detailed information regarding payment is now also published, the fee should be paid at the earliest. Venue for the conference: Moesgård Museum (the Manor House of Moesgård) in the woods south of Århus. More information on the NASA conference 2005.
• International Ramayana Conference 2005 at the Northern Illinois University
The International Ramayana Conference 2005 with the theme "Ramayana in the Global Context" is held at the Northern Illinois University, Dekalb, USA, 4–5 June 2005. The conference is organised by the university's Center for Southeast Asian Studies, in cooperation with the International Ramayana Institute of North America (IRINA), and will include presentations on various themes and Ramayana-based workshops.
• Constructions of the Miraculous and the Mysterious theme for Albion College meeting
The Conference on the Study of Religions of India (CSRI) invites for its annual meeting at Albion College, Michigan, USA, 9–12 June 2005. The conference theme is "Modern Constructions of the Miraculous and the Mysterious." Paul Courtright and Jack Hawley, two distinguished senior scholars of Indian religions, will give keynote addresses, and a special session has also been devoted to honour Courtright for his service and contribution to the conference. The Conference on the Study of Religions of India (CSRI) is a forum of exchange for scholars engaged in the academic study of the religious traditions of India in both native and diasporic contexts.
• Conference on "Social Science and Development in Karnataka
A Multi-Disciplinary Conference on "Social Science and Development in Karnataka: A Vision for Public Action" will be held in Bangalore, India, 10–12 June 2005. The conference is organised by the Institute for Social and Economic Change (ISEC), Bangalore, in collaboration with Cornell University, Ithaca, USA. Known globally for the high tech achievements of Bangalore, and for being an early proponent of the panchayat system, the state also contains large rural areas where poor agricultural communities live in poverty, and spatial inequalities have grown in the last decade. Karnataka has also long been a site for world-class contributions by social scientists towards understanding the development process, from across the disciplinary spectrum. These have included anthropologists, economists and sociologists such as T Scarlett Epstein, VKRV Rao and MN Srinivas. More information.
• Roskilde University organises PhD workshop on Fieldwork
IDS, International Development Studies, at Roskilde University Centre, Denmark, holds a PhD workshop on Fieldwork, 16–17 June 2005. The workshop is organised by PhD candidates Rikke Brogaard, Jakob Trane Ibsen and Helene Kyed, and has Professor Christian Lund from IDS, as key resource person. The themes for the workshop are "Studying institutions and politics as social fields" and "Conflicts and conflict ridden settings – moving in the field". It is open to all PhD students upon application by April 20th.
• WIDER conference on the future of Development Economics
The World Institute for Development Economics Research of the United Nations University (UNU-WIDER) invites for a Jubilee Conference on 'WIDER Thinking Ahead: the Future of Development Economics', in Helsinki, Finland, 17–18 June 2005. Leading International researchers and policymakers will meet at the conference to mark UNU-WIDER's jubilee anniversary, and to reflect upon where we now stand in development economics and what the next two decades might hold. More information.
• Norwegian Association for Development Research gathers at Ås
The Annual Conference of The Norwegian Association for Development Research (NFU) will be held 20–21 June 2005 on the campus of the Norwegian University of Life Sciences in Ås close to Oslo. This year's conference is a collaboration between NFU and Noragric, the Department of International Environment and Development Studies at the Norwegian University of Life Sciences. The theme for the 2005 conference is "Transforming Landscapes of Poverty – Resources, Rights and Conflicts", and includes panels on "Landscapes of Reconstruction in Post-Conflict Societies", and "The poor in space: Location matters for poverty". More information.
• Bangkok conference on Sanskrit in Asia
An International Conference on Sanskrit in Asia: Unity in Diversity is held in Bangkok, Thailand, 23–26 June 2005. The conference is organised by the Sanskrit Studies Centre at Silpakorn University, one of the earliest universities in Southeast Asia where Sanskrit has been offered as a major course in curriculum for almost half a century.
• European Association of South Asian Archaeologists holds conference in London
The European Association of South Asian Archaeologists holds its biannual International Conference in London, UK, 4–8 July 2005. The conference will be hosted by the Institute of Archaeology at the University College London, and be held at the The British Museum (n the Clore Centre). Papers on all aspects of South Asian archaeology will be presented, from prehistory to art history, including studies of architecture and material culture. The panels include one on "The Cultural Diversity of Northwestern South Asia at the time of the Indus Civilization", one on "Issues in Indian Ocean Commerce and the Archaeology of South India" and another on "Indian Palace Architecture of the 18th and 19th Centuries". More information.
• Stockholm venue for the 37th World Sociology Congress
The 37th World Congress of the International Institute of Sociology will be held in Stockholm 5–9 July 2005. The Congress will allow social scientists from different parts of the world to exchange ideas and to establish long-term collaborative relationships. Its plenary and semi- plenary sessions will focus on the "Frontiers of Sociology". Prof. T.K. Oommen, Jawaharlal Nehru University, New Delhi, India, is one of the convenors for the semi-plenary session on "Multiple Modernities and Social Theory". There will also be up to 160 regular sessions, in which up to 800 different papers will be presented. Several panels focus on South Asian issues. Venue: Stockholm Conference Centre, Norra Latin, Drottninggatan 71 B. More information.
• Kathmandu conference on Negotiating Ethnicity in Nepal's past and present
A conference on "Negotiating Ethnicity in Nepal's past and present" is held in Kathmandu, Nepal, 12–14 September 2005. The conference, organised by Social Science Baha in collaboration with the Center for Nepal and Asian Studies (CNAS) of Tribhuvan University, Kathmandu, and the Institute of World Society Studies, University of Bielefeld, Germany, deals with ethnicity formation in Nepal since 1990. Immediately after the "spring awakening", the image of a multicultural, multi-religious and multi-lingual Nepalese society emerged as a powerful counter-project to the official rhetoric describing Nepal in an assimilative and homogenising language during the Panchayat period. However, the project to depict the Nepalese society as 'multicultural' has proven to be an embattled ground where diverse visions, strategies and grievances have come to intersect and to contest each other. The aim of the conference is to understand these negotiations and specifically to grasp the dynamics of 'ethnicisation' and 'de-ethnicisation' in Nepal's past and present. For more information, contact the organisers at Social Science Baha.
• German Middle East Studies Association congress in Hamburg
The 12th Congress of the German Middle East Studies Association for Contemporary Research and Documentationt (DAVO) will be held 27 – 29 October 2005 in Hamburg. DAVO welcome papers on all fields of contemporary Middle East studies (including research focused on Afghanistan and Pakistan). The conference is organized by Prof. Dr. Udo Steinbach, Amke Dietert and Dr. Jan Cremer (Deutsches Orient-Institut) at the Congress Center Haus Rissen in Hamburg-Blankenese. Deadline for registration of papers and panels is 31 May 2005. More information.
• Third International Conference on Women and Politics in Asia to be held in Islamabad
The 3rd International Conference on "Women and Politics in Asia" will be held in Islamabad, Pakistan, on 24–25 November 2005. The theme of the Conference will be "Discovering the Gender Face of Politics". It is the third conference of its kind which started with the June 2003 conference in Halmstad, Sweden, and continued in the November 2004 conference in Colombo, Sri Lanka. Significant outcomes of both conferences have been an email network/database of international scholars, academics and practioners and two upcoming book publications based on the papers presented in 2003 and 2004. The aim of the 2005 Conference is to study different dimensions of Asian women in politics and examine the gender face of politics and implication of gender in the political life in Asian countries. The Conference is organised by the Pakistani NGO The Researchers, with support from Halmstad University and the University of Duisburg-Essen, Germany. It is multi- and cross-disciplinary in approach and invites contributions from social sciences and humanities from all parts of the world.
• Wounded History and Social Healing theme for New Delhi conference
A conference on "Wounded History and Social Healing: The South Asian Experience" is held in New Delhi 23–25 February 2006. The conference is jointly organised by the Developing Countries Research Centre at the University of Delhi, and Vidyajyoti College of Theology. It is a follow-up event of a two day seminar titled "Wounded History: Religion, Conflict, Psyche and Social Healing" held in March 2004. Papers for the Conference should focus on explanations of conflict situations in South Asia and analysis of their social, philosophical, psychological impacts in the context of their being hindrances in the path of peaceful coexistence; peace initiatives, movements, organizations, or philosophies, cultural heritages, knowledge systems, and popular practices having potentials to help bring about peace and reconciliation. Venue: Convention Hall, University of Delhi, Delhi.
• Sixth European Social Science History Conference to be held in Amsterdam
The International Institute of Social History organises the sixth European Social Science History Conference (ESSHC), 22–25 March 2006 in Amsterdam, Netherlands. The deadline for pre-registration is extended to June 1, 2005. Within the framework of ESSHC 2006 the Asia Network of the European Social Science History Conference is seeking proposals for panels and papers. Although other topics are welcome, the organisers hope to receive suggestions such as "Decolonization, Nationalism and Urban labour", "Violence, Politics and the Past" and "Ecology, Environmental Movements and Indigenous Peoples". Proposals for this network should be submitted before 1 May 2005 through the Registration Form on the ESSHC website. More information.

• 19th European Conference of Modern South Asian Studies to be held at Leiden
The 19th European Conference of Modern South Asian Studies (ECMSAS) will be held at Leiden University, the Netherlands, 27–30 June 2006. Panel suggestions are now invited, and should be given before 1 June 2005. More information on the 19th ECMSAS conference.
• Other conferences connected to South Asian studies arranged all over the World
See SASNET's page, http://www.sasnet.lu.se/conferences.html#conf
• Rabindranath Tagore's Nobel prize medals reinstated in Shantiniketan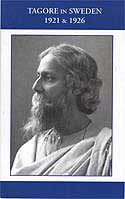 The Nobel literature prize medal awarded to the Indian poet Rabindranath Tagore in 1913 were stolen in March 2004 from the Rabindra Bhawan museum in Shantiniketan, West Bengal. The Swedish Nobel Foundation however, in an totally unprecedented manner, decided to present the Indian government two replicas of the stolen medal (in gold and bronze), and in December 2004 Swedish Foreign Secretary Hans Dahlgren handed them over to the Indian External Affairs Minister Natwar K Singh at a ceremony in New Delhi. This ceremony has now been followed by another one in the university town Shantiniketan itself. The reinstatement of the medals to Visva-Bharati on 7 May 2005 took place in the presence of, amongst others, the Governor of West Bengal, Gopalkrishna Gandhi (former Indian Ambassador to Norway), the Vice-Chancellor of Visva-Bharati, Sujit Basu, the Ambassador of Sweden to India Inga Eriksson Fogh and also the Nobel Laureate Amartya Sen. To mark this historic occasion, the Embassy of Sweden has published a booklet on Tagore's visits to Sweden in 1921 and 1926 (photo to the right). The author of the booklet, Dr. Olavi Hemmilä from the Dept. of Comparative Literature, Dalarna University, Falun, was also present during the ceremony. More information.
• Sonu Nigam on tour to Scandinavia
An India/Pakistan Friendship Concert, featuring popular singers Sonu Nigam from India and Sajid Khan from Pakistan, is held at Oslo Konserthus, Norway, on Saturday 21 May 2005, 19.00–23.00. The concert includes several pop stars from both India and Pakistan. The following day Sonu Nigan also gives a concert in Stockholm (at Berwaldhallen, 18.00).
• Indian dance and music at Dragon day celebration in Stockholm
The Swedish Development Forum (Föreningen för Utvecklingsfrågor) arranges a Day of the Dragon in Stockholm on Sunday 22 May 2005, 12–16. The programme includes theatre performances and musical entertainment. The dancer Kristina Borgkrans will present an Indian programme for children at 13.30, and the World music group Mynta, including the Indian tabla player Suranjana Ghosh, will perform at 14.15.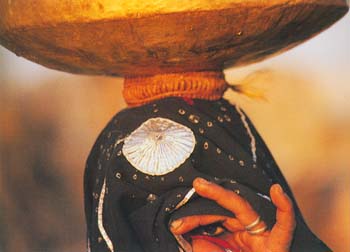 • London exhibition of Barefoot Photographers of Tilonia
An exhibition of the Barefoot Photographers of Tilonia, Rajasthan, is presented at the Brunei Gallery at the School of Oriental and African Studies in London, UK, 11 April – 17 June 2005. It is a unique exhibition capturing images of lives in Tilonia, a small village in the middle of the Rajasthan desert 400 miles South West of New Delhi, where a Barefoot College was founded in 1971. Following Gandhi's central belief that the knowledge, skills and wisdom found in villages should be used for their own development before getting skills from outside the first Barefoot College was established, and it now provides training and education to men and women from the surrounding villages with skills to take back to their communities such as improving agriculture and water supply and to work as doctors, teachers or engineers.
New and updated items on SASNET web site
• More Swedish departments where research on South Asia is going on:
Added to the list of research environments at Swedish universities, presented by SASNET. The full list now includes 149 departments. Go to the presentation page.
ƒ Department of Applied Information Technology (2IT), Campus IT University in Kista (joint venture between the Royal Institute of Technology, KTH, and Stockholm University)
• South Asia related magazines available on the Internet
Look at SASNET's compilation of information resources in the form of magazines and journals:
1. Selected Internet based magazines and journals on South Asia:
– published in the region (South Asia)
– published from Sweden
– academic journals published from other countries
– other South Asia related magazines and journals

2. Academic Journals on South Asia, not available on the Internet
---
Best regards,

Staffan Lindberg Lars Eklund

SASNET/ Swedish South Asian Studies Network
SASNET is a national network for research, education, and information about South Asia, based at Lund University. The aim is to encourage and promote an open and dynamic networking process, in which Swedish researchers co-operate with researchers in South Asia and globally.
The network is open to all sciences. Priority is given to co-operation between disciplines and across faculties, as well as institutions in the Nordic countries and in South Asia. The basic idea is that South Asian studies will be most fruitfully pursued in co-operation between researchers, working in different institutions with a solid base in their mother disciplines.
The network is financed by Sida (Swedish International Development Cooperation Agency) and by Lund University.

Postal address: SASNET – Swedish South Asian Studies Network, Scheelevägen 15 D, S-223 63 Lund, Sweden
Visiting address: Ideon Research Park, House Alfa 1 (first floor, room no. 2042), in the premises of the Centre for East and South East Asian Studies at Lund University (ACE).
Phone: + 46 46 222 73 40
Fax: + 46 46 222 30 41
E-mail: sasnet@sasnet.lu.se
Web site: http://www.sasnet.lu.se
Staff: Staffan Lindberg, director/co-ordinator & Lars Eklund, webmaster/deputy director
Back to SASNET


---