SWEDISH SOUTH ASIAN STUDIES NETWORK

---
Newsletter 75:
20 June 2007
• Change of Directorship
Professor Staffan Lindberg, who was the driving force behind the creation of the Swedish South Asian Studies Network in the year 2000 and has been its Director since the formal launch of SASNET in 2001, now retires from his position as SASNET Director. From 1 July 2007, he is succeeded by the historian Anna Lindberg, currently Assistant Professor at Penn State University in USA. She has been appointed Director/Coordinator for SASNET on a 50 % basis till 31 December 2009. She will be affiliated with Lund University's Centre for East and South-East Asian Studies. More information.
• 20 applications for 2007 SASNET grants


20 applications were received for the 2007 round of SASNET Planning Grants. Last date for applications was 15 June 2007. Out of the 20 applications, 11 refer to networking for new research programmes/projects, and three to networking for new educational projects. Another four applications refer to Interdisciplinary Workshop Grants (for organising a South Asia related research workshop in Sweden or in South Asia); and finally two applications refer to the Guest Lecture Programme (for inviting a guest lecturer from South Asia, to give lectures at more than one Swedish university). The applications will then be screened by a reference group consisting of three eminent Nordic South Asia scholars, and final decisions be taken by the SASNET board on its next meeting Tuesday 28 August 2007. Total amount to distribute will be SEK 885 000. Decisions will be taken on 28 August 2007. More information.
• New Counsellor for Science and Technology in New Delhi visited SASNET

Dr. Stefan Jonsson from the Swedish Institute for Growth Policy Studies (ITPS) visited SASNET's root node office in Lund on Tuesday 19 June 2007. From the middle of August 2007, Stefan Jonsson (photo to the right), will be based at the Swedish Embassy in New Delhi, working as Counsellor for Science and Technology. He has a background in Economics from the Centre for Research on Innovation and Industrial Dynamics (CIND), Uppsala University and most recently at Stockholm School of Economics. In the early 1990s he was working for some years with the Swedish Sida supported Social Forestry project carried out in the Indian state of Orissa. His mission for ITPS consists to a large extent in establishing contacts within the fields of research and science, and that was the reason for his visit to Lund to meet SASNET's Director, Prof. Staffan Lindberg, and its Deputy Director Lars Eklund. While in Lund he also met Prof. Rajni Hatti-Kaul at the Dept. of Biotechnology, involved in several research projects connected to India. More information.
• Crafoord funds to digitalise Karl Reinhold Haellquist's collection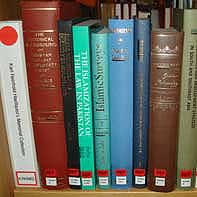 In 2004 a unique collection of more than 6000 South Asia related books, journals, videotapes and pamphlets on various aspects of South Asian studies was donated to SASNET/Lund University. The material comes from the private library of the renowned Swedish scholar Karl Reinhold Haellquist who passed away in 2000, and were later donated by his wife Inger Sondén-Haellquist. Karl Reinhold was a historian specialised on South Asia, and worked for many years at the Nordic Institute of Asian Studies (NIAS) in Copenhagen. The donated books were supposed to form a Memorial Collection at Lund University's Asian Library (more information), but due to lack of funding this has not materialised so far. For now, only a very small part of the collection is available for reference in the Asia Library. However, in June 2007 the Crafoord Foundation decided to give SEK 120 000 as a grant to SASNET in order to digitalize Karl Reinhold Haellquist's private archive – part of the collection. New efforts are now being made to find means to catalogue and find storage for the entire unique collection of books.
• More information about SASNET and its activities
See SASNET's page, http://www.sasnet.lu.se/sasnet.html
• VINNOVA funds Indo-Swedish E-health project with SEK 1 million


After the Indo-Swedish MoU on science and technology, signed in December 2005, the Swedish Governmental Agency for Innovation Systems, VINNOVA, has been given the task to develop applied research projects in biotechnology and ICT-technology (especially E-health and E-governance) with participation of both Indian and Swedish researchers and private companies. In April 2007, VINNOVA therefore gave SEK 1 million as a grant to the Swedish Institute of Computer Science AB, SICS, for a project on Indo-Swedish research collaboration within the field of E-health. The project is led by the Managing Director of SICS, Dr. Staffan Truvé, with a background from Chalmers Institute of Technology and the School of Business, Economics and Law, Göteborg University. He has also for many years worked for different IT and research enterprises, and established the Interactive Institute and the Victoria Institute, institutions closely associated to SICS.
A high-level delegation from the Dept. of Biotechnology, Ministry of Science and Technology, Government of India, visited Sweden 6–9 June 2007. The visit was carried out within the framework of the 2005 MoU on science and technology. The Indian delegation, led by Dr. Bhan, first visited the departments of Biotechnology, Molecular Biology, WoodBio and Environmental Microbiology at the Royal Institute of Technology (KTH). They also visited Karolinska Institutet – hosted by Dr. Sanjeevi Carani – and Uppsala University's Biomedical Centre. At a meeting organised by VINNOVA in Stockholm, they also met representatives from Chalmers Institute of Technology and Göteborg University.
In the third week of June, another Indian high-level government delegation visited Sweden just a week after the Biotechnology department delegation. This time representatives from the Dept. of IT within the Ministry of Communications and Information Technology, headed by its Director, Mr. K.K. Ghosh, visited institutions in Stockholm, Göteborg and Linköping focused on E-health. The visit was planned for by VINNOVA.
• Professionalization of Primary-School Teachers in Bangladesh theme for Bergen dissertation
S. M. Abdul Quddus, Dept. of Administration and Organization Theory, University of Bergen, will defend his doctoral dissertation titled "The Unfeasibility of Professionalization of Primary-School Teachers in Bangladesh. An Analysis of the actors and factors, 1971-2001", on Friday 22 June 2007, 10.15. Venue: Auditorium, Ulrike Pihls hus, Professor Keysers gate 1, Bergen. Faculty opponent is Professor Geoffrey Wood, Faculty of Humanities and Social Sciences, University of Bath, England. More information.
• Nordic Summer University may opt for a South Asian Studies programme


"South Asia and the challenges of the 21st Century" is the theme for a proposed new Nordic Summer University (NSU) programme. A cluster of Nordic researchers in South Asian studies, comprising Peter B Andersen, University of Copenhagen; Hans Blomkvist, University of Uppsala; Michael W Hansen, Copenhagen Business School; Sidsel Hansson and Catarina Kinnvall, Lund University; and Pamela Price, University of Oslo, has prepared the proposal which includes three winter sessions (2008-2010) and smaller thematic workshops at the yearly NSU summer sessions. The aim is to connect presently dispersed scholars on South Asian studies and upgrade the existing mass of Nordic PhD students and younger researchers ia the Nordic Summer University activities. For more than 50 years NSU has been known to develop academic and intellectual debates that has involved several leading intellectuals, politicians, and scholars of the Nordic countries. The organization is sponsored by the Nordic Council of Ministers. A decision whether "South Asia and the challenges of the 21st Century" (which is a development of a joint Nordic research school on Asia established in 2005 by NIAS in Copenhagen – more information) will be accepted as a NSU programme will be taken in August 2007. More information about the proposal.
• First funding from the Facility to Wastewater Treatment Project in Tiruppur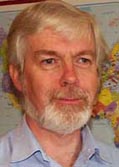 An Indo-Swedish so-called Facility for Environmental Initiatives and Innovations ("the Facility") was set up by Sida, the Swedish International Development Cooperation Agency, in December 2006. The aim is to encourage knowledge sharing and co-operation on development of new technical solutions between India and Sweden, and to evolve best practices in the environmental field. The Facility offers funds to apply for, and is open to Swedish and Indian public institutions, the private sector, civil society and research and academic institutions. On the Swedish side it is administered by an officer at the Swedish Embassy in New Delhi. From 2007 the Facility will be fully operational. More information, including guidelines and full background material. The first Swedish researcher to receive funding from the Facility for Environmental Initiatives and Innovations is Prof. Bo Mattiasson (photo to the right), Dept. of Biotechnology, Lund University. Prof. Mattiasson leads a major applied research project on biodegradable methods to treat the waste water emanating from the textile industries in the South Indian city of Tiruppur. The project, titled "Development of Process Technology for Treatment of Wastewaters from Greeting Knit Wear in Tirupur, India", was given SEK 600 000 as a grant from the Facility. More information (as a pdf-file)
• Prakash Nelliyat defended his thesis at the University of Madras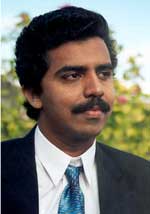 • Dr Prakash Nelliyat, environmental economist from Madras School of Economics in Chennai, India, has a long-standing relation to the Dept. of Water and Environmental Studies, Linköping University. On 22 November 2006, Prakash defended his doctoral dissertation titled "Industrial Growth and Environmental Degradation. A Case Study of Industrial Pollution in Tiruppur" at the University of Madras. The thesis deals with the rapid economic growth achieved after globalization, and how it has adversely affected the quality of the environment, imposed considerable social costs and livelihood impacts and has become a major threat to sustainable development. Even the industries in Tiruppur themselves have been affected by pollution. The thesis concludes with recommendations of certain policies to achieve an environmentally sustainable industrial development of Tiruppur. More information.
• Danish Government launched its Asia Strategy
The Danish Government launched its Asia Strategy ("Danmark i Asien – en prioritering af fremtiden") on Friday 15 June 2007. The strategy sets out the Government's priorities when it comes to tackle the opportunities and challenges in Asia. It is similar to the Swedish government's 1998 report "Our Future with Asia – A Swedish Asia Strategy for 2000 and beyond", that among other things also paved the way for the creation of SASNET (more information about the Swedish report).
• Evaluation team commended the activities of NIAS


In December 2006, an international evaluation team concluded that the Nordic Institute of Asian Studies in Copenhagen provides and communicates accomplished research on Asia. According to the evaluation, NIAS research is timely in addressing issues of great international concern. In addition, NIAS successfully supports students and scholars in the Nordic region and NIAS researchers act as expert advisors to Nordic governments and firms and as commentators and disseminators in the mass media as well. The fact that NIAS in reality puts very little effort to South Asia related research is mentioned only in passing – with a formulation that "in other institutions, some Asia-area specialists feel that their specific countries are not adequately emphasized by NIAS, forcing them to compensate by devoting resources to their own activities, such as the South Asian Network organized at Lund". Read the full evaluation report.
• Contributors wanted for volume on Communalism and Globalisation in South Asia
Dr. Deana Heath at the Dept. of History, School of Histories and Humanities, Trinity College, Dublin, Ireland, is seeking contributors for an edited volume on Communalism and Globalisation in South Asia. The book is the product of a year-long seminar series held at Trinity College Dublin in 2005-06 and contributors include some of the most prominent scholars in the field working on issues pertaining to communalism in India and Pakistan and among the Indian and Pakistani diasporas. In an effort to broaden the geographical scope of the volume we are seeking additional contributions from scholars who work on Sri Lanka and Bangladesh. Scholars who work on other parts of South Asia, and whose work engages with the relationship between communalism and globalisation, are however also welcome to contribute with material. Please contact Dr. Deana Heath.
• Roskilde University offers short-term scholarships for Ph.D. students
The Graduate Researcher School of International Development Studies at Roskilde University, Denmark announces a limited number of short-term scholarships intended for Ph.D. students already engaged in a formal Ph.D. study programme, but who would be interested in pursuing part of their programme with IDS, Roskilde. A certain preference will be given to students from the developing world. A limited number of guest scholarships are available for Ph.D. students for a period ranging from 3 to 5 months. The scholarships are in the amount of DKK 10.000 per month and should cover basic living expenses. Travel to and from Denmark will have to be borne by the students themselves. IDS, Roskilde will to the extent possible assist students in finding accommodation, assist with visa requirements, etc. The scholarships are available starting February 2008 or soonest thereafter. Applications in triplicate should be received no later than September 10th, 2007, with a brief research proposal/project (max 5 pages), a CV and recommendations from your supervisor enclosed. Also specify the intended duration of your stay (3-5 months). Further information about the scholarships can be obtained by contacting the Secretary of the School, Ms. Inge Jensen, or the Director of the Graduate School, Professor Christian Lund.
• More information about South Asia related research at Swedish and Nordic universities
See SASNET's page, http://www.sasnet.lu.se/research.html
• No French faculty has joined new technical university in Pakistan

Pakistan's ambitious US$4.3 billion project to create nine Pakistani-European engineering universities with 50 per cent of the faculty and administrators from Europe (the KTH university in Sialkot being one of them, more information) is an example of how not to proceed, according to Prof. Pervez Hoodbhoy. In an article titled "World-class universities: a new holy grail", published by SciDev.Net on 6 June 2007, Prof, Hoodbhoy says that the official opening of the first of these universities, in collaboration with a French consortium, is scheduled for October this year. But the situation on the ground is dismal. Because of Pakistan's dangerous security situation, the French are absent from the university – as of March 2007 not a single French faculty member had joined. But even if the Europeans come, there are not enough Pakistani staff to teach at these universities. And given the crisis in science education in Pakistan, there are simply not enough well-prepared students to take advantage of the high-level university instruction. Read the full article.
• Higher education, lowest standards in India
In an article by Shubhajit Roy in the Sunday Express (Mumbai) 10 June 2007, a recent Indian University Grants Commission survey is referred to with a startling admission: Over half of the students who pass Class XII don't even enter the higher-education sector; 90 per cent of Indian colleges and 68 per cent of universities across the country are of middling or poor quality. On almost all indicators, from faculty standards to library facilities, from computer availability to student-teacher ratio, higher education is in crying need for an upgrade. Read the full article.
• More information about South Asia related education at Swedish and Nordic universities
See SASNET's page, http://www.sasnet.lu.se/education.html
• Volume on Ethnographic Discourse to be published after Hyderabad conference
An International conference titled "Ethnographic Discourse of the Other in Contemporary Indian Society" has been organised by the University of Hyderabad in India 18–20 June 2007. After the conference a volume on the same theme will be produced, focusing on contemporary debates on the marginal groups in India, on the umbrella terms like: Sudra, Dalit, Subaltern, OBC and Minority. Scholars of subaltern society are invited to submit papers, with a submission deadline set to 20 July 2007. More information to be received from Eswarappa Kasi, Dept. of Anthropology, University of Hyderabad.
• Development as Justice theme for the 2007 Oxford University Students for Development conference
The 2007 Oxford University Students for Development conference will be held on 23 June 2007. This annual one-day conference, organised since 2002 by graduate students at Oxford's Department for International Development (Queen Elizabeth House), has an aim to bring together students from the United Kingdom and beyond to stimulate fresh and novel thinking in the field of development. The theme for the 2007 conference will be 'Development as Justice'. It is open for students, practitioners, and anyone concerned by global inequality and injustice.
• Golden Jubilee Sociology conference in Dhaka
An International seminar on "Fifty Years of Sociology, Fifty Years of Social Transformation: Future of the Past" is held in Dhaka, Bangladesh, 28–30 June 2007. It is organised by the Dept. of Sociology at the University of Dhaka, in cinnection with its Golden Jubilee celebrations. Papers are invited from interested participants on growth and development of sociology as a discipline and its role in social transformation covering for example: "Crisis and Future of Sociological Theory"; "Media and Post Modern/Post Colonial Society"; "Globalization, Identity and Risk"; "Social Inequality, Social Mobility and Class Formation"; "Poverty, Microcredit, and Rural Transformation"; "Population, Health, Gender and Reproductive Rights"; and "Urban Development, Urban Space and Asian Megalopolis". Venue: Teacher-Student Centre (TSC), University of Dhaka. Limited travel assistance may be provided to South Asian participants. Selected papers will be published in a special issue of the Bangladesh e-Journal of Sociology. More information (as a pdf-file).
• Leicester conference on Refugees and the End of Empire
A conference titled "Refugees and the End of Empire" is organised by De Montfort University in Leicester, UK, 29–30 June 2007. It is organised by in Leicester. The purpose of the conference is to examine the relationship between imperial collapse, the emergence of successor nationalism, the exclusion of ethnic groups with the wrong credentials, and the refugee experience. The conference organizers welcome proposals which look at these themes in all of the major cases of twentieth century imperial collapse. Themes of particular interest include: the role of empire in creating distinct ethnic populations; the emergence of exclusivist nationalist ideologies and their views of minorities; the attitude and role of successor states in the creation of refugees; and the refugee experience.
• New Delhi workshop on India's Democratic Renewal
An International workshop on "India's Democratic Renewal in Question" is held in New Delhi, India, 9–10 July 2007. It is organised by Centre de Sciences Humaines (CSH), and is coordinated by Dr. Stéphanie Tawa Lama-Rewal. Session 1 will deal with "State Assemblies: The Political Representation of Identities and Interests" and be chaired by Dr. Mujibur Rehman, Jamia Millia Islamia, Delhi. Session 2 deals with "State Assemblies: Identity politics, Violence and Normalisation" and will be chaired by Dr. Pralay Kanungo, Jawaharlal Nehru University. Session 3 deals with "Decentralization and Democracy in Chattisgarh" and will be chaired by Dr. Girish Kumar, Indian Institute of Political Administration, Delhi. The final session, No. 4 deals with "Participation versus representation in local, urban democracy" and will be chaired by Dr. Véronique Dupont, Centre de Sciences Humaines, Delhi. Venue: Habitat Centre, Willow Hall. More information.
• Pune conference on Youth and Democracy in South Asia
Celebrating 60 years of India's Independence, an International Conference on Youth and Democracy in South Asia will be held in Pune, India, 12–15 August 2007. The Conference, organised by the Centre for Youth Development & Activities (CYDA) will aim at discussing on various dimensions that youth can and must play not only on issues that concern them but also in the formulations of policies that affect them. Youth from South Asian countries as well as a few Asia Pacific regions will be invited to participate in the conference. Venue: YMCA, Quarter Gate, Pune.
• Peshawar conference on the War of Independence in 1857
The Department of History at the University of Peshawar organises an International Conference on the War of Independence in 1857, 18–19 August 2007. It will be held in the university's Bara Gali Summer Campus, located on Abbottabad-Nathia Gali/Murree road at a distance of 30 kilometers from Abbottabad at an altitude of around 7700 feet above sea level (it was basically a British army camp handed over to the University of Peshawar by the then President of Pakistan, Muhammad Ayub Khan). The conference will be carried out in collaboration with the Pakistani Higher Education Commission (HEC), and forms one part of Pakistan's ambitions to celebrate 150 years of the War of Independence, 1857 in a befitting manner. For more information, please contact more information, please contact Dr. Syed Minhaj ul Hassan, Professor & Chairman, Department of History, University of Peshawar.
• Fourth International workshop on Tamil Epigraphy in Paris
The fourth International workshop on Tamil Epigraphy will be held 17–28 September 2007 at Ecole Pratique des Hautes Etudes, Section des Sciences historiques et philologiques, Paris, France. This special program, part of the regular seminar, is organised as requested by many researchers on humanities working on Tamil in different countries. There are no registration fees and the course is offered freely. Classes will be held from Monday till Friday, morning 9.30 a.m. to 12.30 p.m. (lunch break) afternoon 14.00 to 16.30 p.m.The participants have to arrange themselves their travel to Paris and accommodations. Deadline for registration is 1 September 2007. More information (as a pdf-file).
• Roskilde PhD Workshop on Post-Exotic India A New Narrative in Making?
The Graduate School of International Development Studies, Roskilde University organises a two-days Intensive PhD Workshop titled "Post-Exotic India A New Narrative in Making?" in collaboration with SASNET on 26-27 September 2007 in Roskilde, Denmark. The seminar is prepared by Dr. Ravinder Kaur and Prof. Laurids Lauridsen from RUC and Prof. Staffan Lindberg, Lund University. The workshop aims to posit and explore the post-exotic India through the following themes: • processes and effects of 1991 economic liberalisation, • emergence of a vocal, mobile and astute middle class, • global ambitions of India, and • its regional implications in South Asia. The first day of the workshop will be open to all, whereas the second part of the workshop is open only to PhD students upon application by July 15th to rkaur@ruc.dk. A maximum of 20 PhD students can participate in the work shop sessions. Each participant must prepare a short paper (no more than five pages), presenting her/his research design and setting, main questions regarding fieldwork and data collection techniques.
• Islamabad conference on India-Pakistan Relations: Prospects and Challenges
An International seminar on "India-Pakistan Relations: Prospects and Challenges" will be held in Islamabad, Pakistan, 1–2 December 2007. The seminar, organised by Dr. Sohail Mahmood at Preston University in Islamabad, aims to analyze the significant issue pertaining to peace building in South Asia, with particular reference to the ongoing peace dialogue between India and Pakistan. More information (as a pdf-file).
• Oslo workshop on Approaching Elections in South Asia
A workshop in on "Approaching Elections in South Asia: Performances, Principles and Perceptions" will be held in Oslo, Norway 6–8 December 2007. The workshop is organised by Prof. Pamela G. Price and Prof. Arild Engelsen Ruud, University of Oslo, and comes under the aegis of the "Political Culture in South Asia" research project, currently undertaken at the university's Faculty of Humanities. Papers are invited that will discuss elections in South Asia from a variety of qualitative viewpoints. The aim is to investigate meanings of the act of voting and explorations of the wider symbolic and material worlds of elections. Depending on the size of the workshop, funding for travel and/or room and board are available upon application.
• Identities: Reflections on Global Gujarati Communities theme for Toronto conference


The Gujarat Studies Association will be holding its 2nd Biennial Conference on 23-24 May 2008 at the University of Toronto, Canada. The theme for the conference is "Identities: Reflections on Global Gujarati Communities". It will be organised in collaboration with the University of Toronto and its New College, the Historical Studies Department at University of Toronto Mississauga, the Centre for South Asian Studies, the Religion in the Public Sphere Initiative and the Nirman Foundation. Ali Asani, Kenya born Professor of the Practice of Indo-Muslim Languages and Culture at Harvard University, USA, will be one of the key speakers, along with Professor Radhika Desai from University of Manitoba; and Jason Kenney, Secretary of State, Multiculturalism and Canadian Identity. Abstract submission deadline is 16 September 2007. More information.
• Paper proposals invited for Anthropological and Ethnological Sciences conference in Kunming
The 16th International Union of Anthropological and Ethnological Sciences (IUAES) will be held 15–23 July 2008 in Kunming, Yunnan, China. The conference has the overall theme "Humanity, Development and Cultural Diversity" and includes a panel entitled "Diverse Ethnic Rites of Passage". This panel, convened by Associate Professor Zulfiquar Ali Islam, Dept. of Sociology, University of Rajshahi, Bangladesh, and Associate Professor Md Mustafa Kamal Akand from the Dept. of Anthropology at the same university, tries to pinpoint the diversities of the ethnic communities inhabited in close proximity to different geographic environment to dramatize various rituals for recognizing their social status assigned to every stages of life. Dr. Zulfiquar Ali Islam also convenes a second panel (together with Prof. A H M Zehadul Karim, Dept. of Anthropology, University of Rajshahi), titled "Indigenous Knowledge for Ecological Resource Management". This session invites proposals from the academicians of different disciplines, and also people from different regions of the globe, to have the diversities in ecological resource management initiatives. More information about the IUAES conference.
• Other conferences connected to South Asian studies arranged all over the World
See SASNET's page, http://www.sasnet.lu.se/conferences.html#conf
Important lectures and workshops
• Equity in Rural Development theme for the 2007 Lund University Development Research Day
The 2007 Lund University Development Research Day (Utvecklingsforskningens Dag) will be held on Monday 17 September 2007. The theme for the day will be "Equity in Rural Development", and the arrangement is jointly hosted by Lund University's Dept. of Economics and Dept. of Economic History. The programme includes short lectures in parallel sessions, by researchers and students presenting Minor Field Studies, many of them related to South Asia. More information (as a pdf-file).
• Sudipta Kaviraj keynote speaker at 2007 SALT Thematic days in Uppsala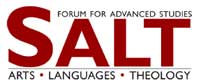 The Forum for Advanced Studies in Arts, Languages and Theology (SALT) at Uppsala University arranges its yearly event, SALT Thematic days, on 4–5 October 2007. The theme for the 2007 event is "Crossing Disciplinary Boundaries", and focus on the question of working across and between disciplines, both from a theoretical perspective (What do we actually mean by interdisciplinarity?) and a practical perspective (How can it best be achieved?). Two renowned scholars, Prof. Paisley Livingston and Prof. Sudipta Kaviraj, will initiate the discussions on 4 October to be followed by a panel discussion on 5 October. The thematic days will conclude with a panel of 'decision-makers' in research funding to be challenged by young researchers and doctoral students. Prof. Kaviraj, professor of South Asian Politics in the Dept. of Middle East and Asian Languages and Cultures at Columbia University in New York, USA, will also hold one of the keynote lectures at the 2007 SALT Thematic days. More information with full programme.
South Asia related culture in Scandinavia
• Qawwali singer Mukhtiar Ali appears at the the 2007 Vadstena Re:Orient Festival


In the 2007 Vadstena Re:Orient Festival held 10–11 August 2007, the Qawwali singer Mukhtiar Ali from the village Pugal in Rajasthan, India, will be one of the main attractions. Accompanying himself on the harmonium, he will sing songs by Sufi poets such as Bulle Shah, Amir Khusro and Baba Farid. The concert will be held on Friday 10 August 2007, 19.30 in Bröllopssalen, Vadstena Slott. It will be for the third year in a row that the Stockholm based Re:Orient Festival now organises a decentralised weekend festival focused on Mysticism within Christianity, Judaism and Islam, in Vadstena. The festival is titled "Kärlekens dårar" (Lunatics of Love) and involves several other concerts by artuists from the Middle East, and interesting lectures by invited specialists, among them Owe Wikström, Professor in Psychology of Religion, Uppsala University. The programme is prepared by Vadstena-Akademien in collaboration with the Church of Sweden. More information.
• More information about South Asia related culture in Scandinavia
See SASNET's page, http://www.sasnet.lu.se/culture.html
New and updated items on SASNET web site
• Swedish departments where research on South Asia is going on:
Constantly added to the list of research environments at Swedish universities, presented by SASNET. The full list now includes 211 departments, with detailed descriptions of the South Asia related research and education taking place! Go to http://www.sasnet.lu.se/environment.html
ƒ Department of Education, Göteborg University

ƒ School of Pure and Applied Natural Sciences, Kalmar University
(also CORDIO – Coral Reef Degradation in the Indian Ocean programme)

ƒ Swedish Institute of Computer Science AB (SICS), Kista
---
Best regards,
Staffan Lindberg Lars Eklund
SASNET/ Swedish South Asian Studies Network
SASNET is a national network for research, education, and information about South Asia, based at Lund University. The aim is to encourage and promote an open and dynamic networking process, in which Swedish researchers co-operate with researchers in South Asia and globally.
The network is open to all sciences. Priority is given to co-operation between disciplines and across faculties, as well as institutions in the Nordic countries and in South Asia. The basic idea is that South Asian studies will be most fruitfully pursued in co-operation between researchers, working in different institutions with a solid base in their mother disciplines.
The network is financed by Sida (Swedish International Development Cooperation Agency) and by Lund University.

Postal address: SASNET – Swedish South Asian Studies Network, Scheelevägen 15 D, SE-223 70 Lund, Sweden
Visiting address: Ideon Research Park, House Alfa 1 (first floor, room no. 2040), in the premises of the Centre for East and South East Asian Studies at Lund University (ACE).
Phone: + 46 46 222 73 40
Fax: + 46 46 222 30 41
E-mail: sasnet@sasnet.lu.se
Web site: http://www.sasnet.lu.se
Staff: Staffan Lindberg, director/coordinator & Lars Eklund, webmaster/deputy director
Back to SASNET


---