SWEDISH SOUTH ASIAN STUDIES NETWORK

---
Newsletter 85:
20 May 2008
• India-Sweden collaboration projects in S&T presented at VINNOVA meeting


On Monday 19 May 2008, an Information and Networking meeting on India-Sweden collaboration in the field of Science & Technology (S&T) was held in Stockholm. The meeting was organised by the Swedish Governmental Agency for Innovation Systems, VINNOVA, in collaboration with the Embassy of India in Stockholm. Several ongoing India-Sweden collaboration projects in S&T were presented. Dr. Stefan Jonsson, Science and Technology Counsellor, Embassy of Sweden in New Delhi talked about ITPS – The Swedish Institute for Growth Policy Studies, responsible for the so-called Facility for Environmental Initiatives and Innovations (more information about the Facility). Prof. Ramon Wyss, Royal Institute of Technology (KTH), Stockholm presented INSTEC – the national network for India-Swedish Cooperation on Technical Research and Education (more information about INSTEC, below). Prof. Jan Engvall from Linköping University talked about e-Health and Visualization; and researchers from Uppsala University and Karolinska Institutet Medical University in Stockholm talked about TB research and new TB Vaccines. SASNET's acting director, Dr. Sidsel Hansson also participated in the meeting.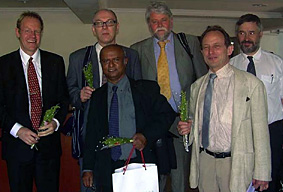 • Nobel laureates appeal for jailed human rights activist in Chhattisgarh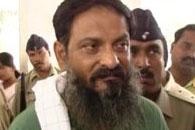 Twenty-two Nobel laureates from around the world have appealed to the Indian government to release jailed human rights activist Dr. Binayak Sen of Raipur, Chhattisgarh, India. The appeal has been made in a letter to India's president and prime minister. They say Dr Sen should be allowed to travel to the US to receive the Jonathan Mann Award for Global Health and Human Rights announced in April by the US-based Global Health Council. Dr. Sen has helped establish a hospital serving poor mine workers in Chhattisgarh, founded a health and human rights organization that supports community health workers in 20 villages, and is an officer of the People's Union for Civil Liberties (PUCL), has been held in prison accused of links to Maoist rebels for nearly a year. He denies the charge. Protest demonstrations are held around the world (also in Stockholm) on May 13th and 14th – the anniversary of Sen's arrest in 2007. More information.
• Other conferences connected to South Asian studies arranged all over the World
See SASNET's page, http://www.sasnet.lu.se/conferences.html#conf
Important lectures and seminars in Scandinavia
Business and Politics
South Asia related culture in Scandinavia
• Bangladeshi baul singers perform again in Sweden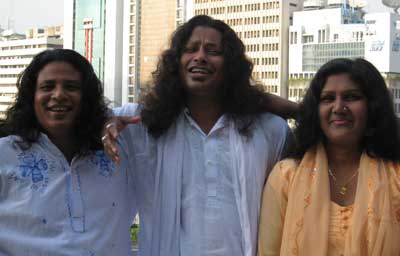 Baul Shilpi, a group of baul singers from Bangladesh who made a great success during their Sweden tour in 2003, again visits Sweden in the end of August 2008. The group, calling themselves "God's scapegraces" (Guds vildhjärnor), consists of seven persons – four baul singers, two other musicians, plus the tour leader Sirajul Islam. They have been invited to Sweden by Dr. Christina Nygren, Dept. of Musicology and Theatre Studies, Stockholm University. On Tuesday 26 August at 19.00, a Baul Shilpi performance will be held at the theatre Sagohuset in Lund. Earlier the same day, SASNET organises a seminar on baul music and other forms of Bengali folk culture with Dr. Nygren (who wrote a wonderful book, "Brokiga Bengalen" on this topic in 2006). More details about the seminar and the performance will follow. More information about Baul Shilpi (in Swedish only).
New and updated items on SASNET web site
---
Best regards,
Lars Eklund
SASNET/Swedish South Asian Studies Network
SASNET is a national network for research, education, and information about South Asia, based at Lund University. The aim is to encourage and promote an open and dynamic networking process, in which Swedish researchers co-operate with researchers in South Asia and globally.
The network is open to all sciences. Priority is given to co-operation between disciplines and across faculties, as well as institutions in the Nordic countries and in South Asia. The basic idea is that South Asian studies will be most fruitfully pursued in co-operation between researchers, working in different institutions with a solid base in their mother disciplines.
The network is financed by Sida (Swedish International Development Cooperation Agency) and by Lund University.

Postal address: SASNET – Swedish South Asian Studies Network, Scheelevägen 15 D, SE-223 70 Lund, Sweden
Visiting address: Ideon Research Park, House Alpha 1 (first floor, room no. 2040), in the premises of the Centre for East and South East Asian Studies at Lund University (ACE).
Phone: + 46 46 222 73 40
Fax: + 46 46 222 30 41
E-mail: sasnet@sasnet.lu.se
Web site: http://www.sasnet.lu.se

Back to SASNET


---