SWEDISH SOUTH ASIAN STUDIES NETWORK

---
Newsletter 106:
10 February 2010
• Second SASNET Nordic Conference on South Asian Studies for Young Scholars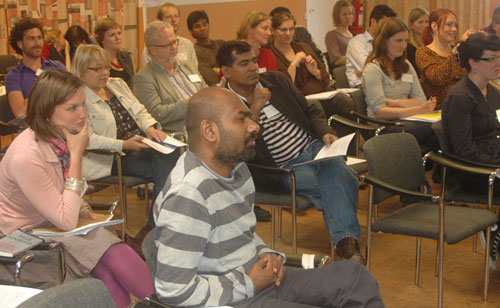 For the second year, SASNET organises a Nordic multidisciplinary three-day conference on South Asian Studies for young scholars in August 2010. This will be a follow-up to the successful conference on the same topic that SASNET arranged in Falsterbo in August 2009. This conference proved to make a difference from the standard academic conferences and paid attention explicitly to the students. This was evaluated very positively from all participants (more information about the 2009 conference).
The 2010 conference will again be held at Falsterbo conference retreat (Falsterbo kursgård) in Höllviken, south of Malmö, on 18–20 August. The aim is to gather master students, doctoral students, and young post-docs in the Nordic countries (Denmark, Finland, Iceland, Norway and Sweden) who focus on South Asia in their studies or research.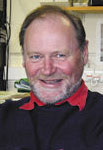 The conference will provide an opportunity for young scholars from all disciplines to present their future and ongoing research projects, establish contacts with colleagues in the Nordic countries, and discuss the challenges and opportunities of career planning and conducting research in South Asian Studies.
The keynote speaker will be Prof. Emeritus Graham Chapman (photo) from the Dept. of Geography, Lancaster University, UK.
Other main speakers will be Dr. Sirpa Tenhunen, Department of Social and Cultural Anthropology, University of Helsinki, Finland; Mr. Teddy Primack, Director of Academic Documents Associates, USA; Associate Professor Jan Vang, Department of Production, Aalborg University, Denmark; and Dr. Anna Godhe, Department of Marine Ecology, University of Gothenburg. More information on the conference web page.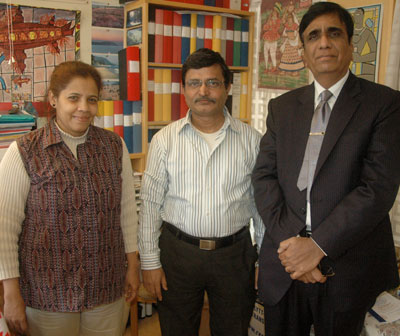 • SASNET partners at EMECW consortium meeting


On Tuesday 9 February 2010, deputy director Lars Eklund presented SASNET, and its current activities as a Lund University run South Asian Studies network, for visiting Indian and European university representatives to the ongoing consortium meeting in Lund for the Erasmus Mundus External Cooperation Window (EMECW) India lot 13, a meeting held in Lund.
The first application for this India lot, coordinated by Lund University and now running for the second year (more information), was prepared by SASNET. It was almost entirely based on contacts established by Anna Lindberg and Lars Eklund during their SASNET contact journey to India in late 2007 (visiting five of the current eight Indian consortium member universities – Delhi, Pune, Pravara, Kerala, and Tata Institute of Social Science). More information about the contact journey 2007.
The contacts with another Indian consortium member university, Jadavpur in Kolkata, was based on a previous SASNET contact journey by Lars Eklund and Staffan Lindberg in 2005. More information about the contact journey 2005.

• More information about SASNET and its activities
See SASNET's page, http://www.sasnet.lu.se/sasnet.html
• Contemporary India Study Centre Aarhus to be inaugurated on Friday
The India-EU Study Centres Programme (IESCP), as it is called, is now being implemented. Six India Study Centres have been set up in Europe, and nine European Study Centres in India. The programme was initiated by the European Commission in 2008 as an integral part of the India-EU Joint Action Plan adopted in 2005. It aims to promote a better understanding of the EU in India and vice versa through academic and other forms of collaboration. The chief objective of IESCP is both to strengthen existing study centres and establish new ones focusing on EU studies in India as well as on contemporary Indian studies in Europe. Among India Study Centre established in Europe are one at the University of Warsaw, Poland, and one based at Leiden University, the Netherlands. Full information about the India-EU Study Centres.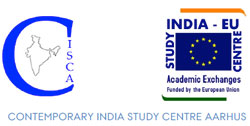 The only Nordic university involved in this programme so far is the University of Aarhus in Denmark, where the new Contemporary India Study Centre Aarhus (CISCA) will be inaugurated on Friday 12 February 2010. CISCA will be headed by Dr. Uwe Skoda, Assistant Professor in South Asian Studies at the Dept. of History and Area Studies. The Study Centre will work in partnership with three universities in India, namely Allahabad University, Sambalpur University, and Sri Venkateshwara College. More information.
The Indian Ambassador to Denmark, H.E. Yogesh K Gupta, will participate in the inauguration along with Dr. Ulrich Podewils, Team Leader, IESCP.
See the full inauguration programme.

• Uppsala-Delhi Ecology and Society Network holds another workshop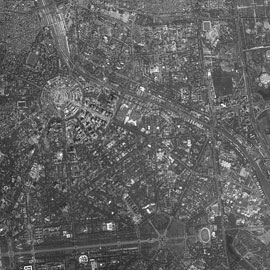 A networking project within the broad field of environmental history was initiated between researchers in Uppsala and Delhi in early 2007. The network, now entitled Uppsala-Delhi Ecology and Society Network, is co-ordinated by Dr. Gunnel Cederlöf, Dept. of History, Uppsala University (and chairperson of SASNET's board); and Prof. Mahesh Rangarajan at the University of Delhi. Once fully established, it will function through workshops, lectures, publications, and a website. It will further provide PhD students with external supervision and may also channel other information which is useful for pursuing research studies. Researchers involved in the network are employed at Uppsala University, the Swedish University of Agricultural Sciences in Uppsala (SLU), Delhi University, Jawaharlal Nehru University (JNU), Delhi School of Economics, Delhi Institute of Economic Growth, and Jamia Millia Islamia University.
A one-day workshop, on "Environmental History: Past and Present", was held at Delhi University in November 2008, and on 13 March 2010, the Uppsala-Delhi Ecology and Society Network will hold another workshop, funded by the Swedish Research Council, at JNU in New Delhi. The title of the Workshop is 'Understanding Global Environmental Change: the South Asian Challenge' and it will feature six academic papers from Indian and Swedish scholars, followed by discussions. The three Swedish presenters are Dr. Gunnel Cederlöf herself; Dr. Pernille Gooch, Division of Human Ecology, Lund University; and Dr. Fiona Rotberg, Dept. of Government, Uppsala University. Approximately 70-80 scholars and faculty are expected to attend the workshop. Registration is open to all, but there are limited number of slots for participation. Please register soon by writing to Dr. Asmita Kabra at the Dept. of Economics, Ramjas College, University of Delhi.

• Stockholm University closed down its Center for Pacific Asia Studies


On 1 January 2010, Stockholm University closed down its Center for Pacific Asia Studies (CPAS). It was first established in 1976 as a Centre for Japanese Studies, but changed name and became CPAS from 1984. In spite of its main focus on East and South-East Asia, CPAS has over the years also been involved in research related to India, Pakistan, Sri Lanka and other parts of South Asia as well, especially during a period when Dr. Ravinder Pal Singh worked as a Senior Fellow at CPAS. Besides research, one of its chief aims has also been to reach beyond the university in order to bring scholars and students into contact with other groups with an active, professional interest in the Pacific Asian region. CPAS has regularly organised Wednesday lectures, seminars and workshops on important issues, including a high-profile 2003 workshop on India-Pakistan tensions (more information).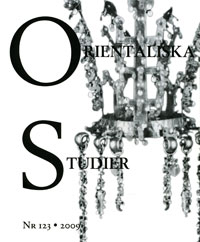 CPAS has been an autonomous research unit under the Dept. of Oriental Languages, but now its staff (including the director, Prof. Masako Ikegami) has been transferred to the Dept. of Political Science. The budget for Asian research activities has also been transferred, which gives the former CPAS researchers a possibility to carry out strictly social scientific research on Asia together with other departments within the faculty of Social Sciences, Stockholm University (facilitated by an academic board for inter-disciplinary research among the departments).
The interesting academic history of CPAS from the start in 1976 till today was described in detail in the recent issue of the journal Orientaliska Studier, No 123/2009. The first chairman of CPAS' board, Prof. Staffan Helmfrid, and his successor Prof. Bert Edström have written one article each on the history of CPAS.
Read Staffan Helmfrid's article entitled "Femton år med Japancentret och CPAS".
Read Bert Edström's article entitled "Stillahavsasien som utmaning".


• Swedish call for research on communicable diseases
On 8 February 2010, the Swedish Civil Contingencies Agency (MSB) and the Swedish International Development Cooperation Agency (Sida) announced a jointly funded call on the research theme of the global fight against communicable diseases by developing the capacity in the handling and prevention of these. The MSB (Myndigheten för samhällsskydd och beredskap) and Sida will together fund a three-year program with the aim to increase cooperation between scientists from Sweden and in developing countries within the research area of communicable diseases. The overall intention is to increase the ability to combat the global spread of contagious diseases (which currently threaten both developed and developing countries) through knowledge production in terms of research results.
The program will start in 2011 and with approximately 20 milion SEK available in the first year, it will contribute to an increase in capacity to limit the spread and impact of contagious diseases. Approximately 20 million SEK will be available the first year, with the MSB and Sida contributing equal shares. The scope of this call covers major threats and challenges to health and society, both of mutual interest to Sida and the MSB, and addresses sources, pathways and mitigation measures. More information.



• Interesting research papers from the 2009 UNRISD conference


Many interesting South Asia related research papers were presented at the international conference that the United Nations Research Institute for Social Development (UNRISD) hosted in November 2009. The conference, held in Geneva, Switzerland, had an aim to better understand the social and political dimensions of the current crisis and subsequent policy and institutional reforms, and their implications for developing countries. Full information about the 2009 UNRISD conference.
The draft papers presented at this conference are now available on the Internet. Some of the most interesting papers specifically refer to South Asia, such as the following:
– 'Financial Risk, Risk and Vulnerability among the Extreme Poor' presented by Azim Manji, Shiree and Josef Devine, University of Bath, UK.
– 'Redistribution and Social Protection: Contrasting Experiences of Thailand (1990s) and India (2009)' presented by Govind Kelkar, United Nations Development Fund for Women (UNIFEM) India, and Dev Nathan, Institute for Human Development, New Delhi.
– 'Emerging Constraints on Smallholder Agriculture in Developing Countries under Neoliberalism and Crisis: Evidence from the Rural Economy in India' presented by Arindam Banerjee, Centre for Development Studies (CDS), Thiruvananthapuram, India.
– 'Restructuring Development during Global Financial Crisis: Lessons from India' by Indira Hirway, Centre for Development Alternatives, Ahmedabad, India, and Seeta Prabhu, United Nations Development Programme (UNDP) India.

• Conflict Monitors on Afghanistan and Pakistan


The Afghanistan Conflict Monitor, and the Pakistan Conflict Monitor, are initiatives of the Human Security Report Project (HSRP) at the School for International Studies at Simon Fraser University, Canada. The HSRP staff systematically monitor over 1,500 websites, as well as dozens of e-mailing lists and academic journals. They keep an extensive online database of human security-related resources.
The Afghanistan and Pakistan Monitors highlight new research and analysis on the conflicts, and in addition to the conflicts themselves, the Monitors focus on a broad set of related issue-areas, including health, development, displacement, governance, gender, small arms, landmines, human rights and transitional justice. The Monitors provide summaries of academic articles and reports, and links to key documents, publications, organizations, and data.
Besides, the Afghanistan Conflict Monitor is also complemented by an email news service, Afghanistan Security News (ASN). Published each Monday, the ASN combines news stories with related research reports, academic articles, maps and factsheets.
Go to the Afghanistan Conflict Monitor.
Go to the Pakistan Conflict Monitor.

• Applications open for Asian Regional Erasmus programme


Applications are now invited for a new round of the Erasmus Mundus Action 2 Partnership programme (previously entitled Erasmus Mundus External Cooperation Window – EMECW). Just like previous years, this European Commission (EC) funded programme is aimed at fostering structured cooperation between European and Third Country higher education institutions through the promotion of mobility at all level of studies for students (undergraduates and masters), doctoral candidates, researchers, academic and administrative staff. More information about the several Indo/European and South Asia regional/European EMECW programmes already running.
In the new Call for Proposals (29/09), only one lot (No. 11) is devoted to Asia. Any proposal must include universities in at least three of the following group A countries: Afghanistan, Bhutan, Nepal, Pakistan, and Bangladesh; and at least two of the following group B countries: Sri Lanka, India, Indonesia, Malaysia, Maldives, Philippines, Thailand, China, and North Korea.
Lot 11 will consist of 5 projects to be selected, and each partnership project will have a mobility flow of 100 individuals, and a budget of Euro 2.475 m. Moreover, it will differ from the previous EMECW programmes in being a strictly one-way mobility programme, from Asia to Europe. The programme is again managed by EC's Education, Audiovisual and Culture Executive Agency (EACEA).
Deadline for submission of applications is 30 April 2010. The planned duration of a project cannot exceed 48 months. Eligible activities, including preparatory activities, can start on 15 July 2010. Full information in the Guidelines.

• DIIS announces position as Project Researcher in Terrorism Studies


The Danish Institute for International Studies (DIIS) in Copenhagen announces a position as Project Researcher in Terrorism Studies from 1 May 2010. This position will have its focus on the role of militant groups in Pakistan, al-Qaida's significance and activities in the region and the related consequences on the situation in Afghanistan. It will initially be filled for a period of one year, but an extension of this period may be possible. Applicants must demonstrate knowledge of the region and show an interest in the production of theoretical perspectives based on empirical findings. Skills in relevant languages will be an advantage. The successful applicant will join DIIS's research unit "Religion, conflict, and international politics" and participate in a research project on transnational relations in al-Qaida-related terrorism and their role in regional dynamics in South Asia, on the Arab Peninsula and the Horn of Africa. Applications should be submitted no later than 5 March 2010. More information.


• Internship positions dealing with regional security dynamics in South Asia and Afghanistan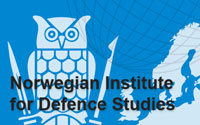 The Norwegian Institute for Defence Studies (Institutt for forsvarsstudier, IFS) in Oslo offers MA scholarships and internship positions to students who wish to work with, among other topics, regional security dynamics in South Asia and Afghanistan. IFS's scholarship and internship positions are open to both Norwegian and foreign students. To find out if you are eligible and give you the opportunity to learn more about the IFS and our student positions, the institute organizes an information seminar on Thursday 4 March 2010, 14.00–15.00. IFS will present its research activities, and forthcoming available internships and scholarships. The seminar will also provide detailed information about the application process and give students advice to improve the relevance of their thesis proposal with regard to IFS's field of interest. The presentation will be held in English. To sign up for the seminar, please contact IFS at telephone: +47 23 09 77 00, or by e-mail to info@ifs.mil.no. Venue: IFS, Skippergata 17 C, Oslo. More information.

• More information about South Asia related research at Swedish and Nordic universities
See SASNET's page, http://www.sasnet.lu.se/research.html
• Information about South Asia related education at Swedish and Nordic universities
See SASNET's page, http://www.sasnet.lu.se/education.html
• Chennai research workshop on Participatory Design of ICT
Blekinge Institute of Technology (BTH), Sweden, and the Indian Institute of Technology Madras (IIT-M) in Chennai, India, organise a joint research workshop on "Participatory Design of ICT: Opportunities and Challenges", in Chennai on 18–19 February 2010. The workshop is part of a formal collaboration project between the two universities within the framework of a Swedish Research Links programme. It aims to bring together industry, academia, designers and engineers in the field of ICT's to discuss the role and methods of Participatory Design (PD) for methodology for participatory design of ICT, and identify opportunities and challenges to PD. 35 participants are expected to join the workshop, coming from India, Sweden and Denmark. More information about the BTH-IITM collaboration.

• 12th biannual International Conference on Sri Lanka Studies
The 12th biannual International Conference on Sri Lanka Studies will be held in Colombo, Sri Lanka, 18–20 March 2010. The conference will have the theme "Sri Lanka after the War: Prevention of recurrence, reaching for prosperity". It is jointly organised by the Royal Asiatic Society of Sri Lanka and the Open University of Sri Lanka (OUSL), and is meant to provide a forum to present and discuss in a scholarly environment, studies conducted and thoughts to guide the future directions of research in topics other than the theme on the past, and contemporary society in Sri Lanka as well as the Sri Lanka in a global context. Scholars are invited to contribute by submitting papers. In addition to the main theme individual papers are also invited on a broad variety of disciplines. Deadline for submission of abstracts has been extended to Friday 15 February 2010. For more information, visit the conference homepage, or contact Dr. Parakrama Weligamage, Secretary to the National Organizing Committee for the 12th ICSLS.


• Warwick planning workshop on poverty in South Asia


In connection with the 2009 British Association for South Asian Studies (BASAS) conference, to be held at the University of Warwick, UK, 29–31 March 2010 (more information), the South Asia Area Panel of the British Academy, is proposing to hold a small and fairly informal 'planning workshop' on the general theme of poverty in South Asia. The daylong workshop will be held to coincide with the second day of the BASAS, that is on Tuesday 30 March 2010. As a planning meeting it will be confined to a limited group of 15–20 participants. There will, however, be a 90 minute 'report back' session on the following day (31st March) that will be open to any conference participants who are interested. The main intention is to get a better grasp of the work that is being done on this theme in universities in different parts of Europe (a couple of speakers have been invited from universities in other European countries besides the UK, and one of them is SASNET's former director, Prof. Staffan Lindberg, Dept. of Sociology, Lund University), and to plan for a larger and more ambitious conference to be held in 2011 or 2012 that would involve a number of younger and less established researchers. More information.
• Time to submit abstracts for the 2010 World Water Week in Stockholm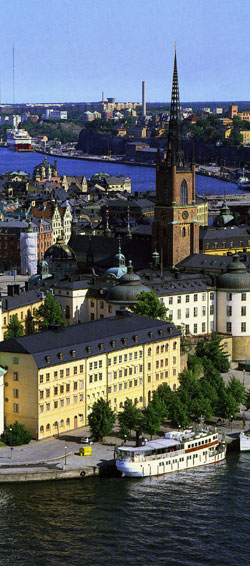 The 2010 World Water Week in Stockholm will be held 5–11 September 2010. The theme for 2010 is "Responding to Global Changes: The Water Quality Challenge – Prevention, Wise Use and Abatement". The World Water Week, organised for the 20th time by the Stockholm International Water Institute (SIWI) is the leading annual global meeting place for capacity-building, partnership-building and follow-up on the implementation of international processes and programmes in water and development, with large relevance to South Asia. It is filled with plenary sessions, seminars, workshops, side events and special activities. The Scientific Programme Committee (SPC) planning for the conference is chaired by Prof. Jan Lundqvist at SIWI. Deadline for submitting abstracts is Monday 15 February 2010.
Proposals are also welcome from organisations who wish to host a seminar or side event at the 2010 World Water Week. The deadline for proposals is the same, 15 February 2010.
By hosting an event, organisations can engage a wide range of stakeholders present at the conference in discussions and debate around specific issues. Organisations develop their own programmes, invite speakers and decide on the event format. SIWI encourages convenors to collaborate with other organisations as co-conveners, thereby facilitating partnerships and allowing for a diversity of perspectives.
In connection with the World Water Week, the Stockholm Water Prize is awarded annually to honour individuals, institutions or organisations whose work contributes broadly to the conservation and protection of water resources and to improved health of the planet's inhabitants and ecosystems. This is the world's most prestigious prize for outstanding achievement in water-related activities and will celebrate its 20th anniversary in 2010.
Venue: Stockholm International Fairs and Congress Center (Stockholmsmässan) in Älvsjö, 9 km south of central Stockholm.
More information about the 2010 World Water Week.


• Milwaukee area conference on Sex and Love in Asian Contexts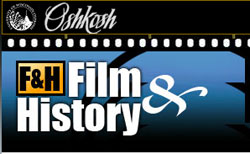 An area conference on "Sex and Love in Asian Contexts" will be held at the major 2010 Film & History Conference to be held in Milwaukee, Wisconsin, USA, on 11–14 November 2010. The overall theme for the Milwaukee conference is "Representations of Love in Film and Television", and under this umbrella a large number of area conferences will be organised. The "Sex and Love in Asian Contexts" area is chaired by Dr. Sibyl Thornton from the Dept. of History, College of Liberal Arts and Sciences, University of Arizona, and it will comprise multiple panels. Deadline for panel and paper proposals is 1 March 2010. Proposals for full panels should include the individual proposals for 3-4 presenters. Possible topics include: – Traditional and customary practices (loved or hated) treatments of historical and modern extra-marital sex and sex workers; – Love and sex (including homosexuality) as indexes of modernity, cosmopolitanism, or the status of women; – Love and sex in pre-modern inter-Asian narrative; – Distinctively indigenous traditions such as Bollywood; – New developments in contemporary pan-Asian cinema; and – New developments in the films of Islamic cultures. Conference venue: Hyatt Regency, in downtown Milwaukee. More information.


• Second Conference on Inter-Asian Connections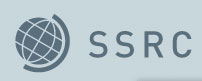 The Second Conference on Inter-Asian Connections will be held in Singapore, 8–10 December 2010. It is co-organized and co-sponsored by The Hong Kong Institute for Humanities and the Social Sciences (HKIHSS), the University of Hong Kong, the National University of Singapore (NUS), and the Social Science Research Council (SSRC). An open call has been announced for proposals from faculty members at accredited universities and colleges in any world region, to organize and direct one of six thematic workshops at this 3-day international conference. The conference wil be a follow-up to the successful inaugural conference held in Dubai in February 2008 (more information). The aim is to showcase innovative research from across the social sciences and related disciplines on themes of particular relevance to Asia, re-conceptualized as a dynamic and interconnected historical, geographical, and cultural formation stretching from the Middle East through Eurasia, South Asia and Southeast Asia, to East Asia. The themes for the six workshops are as follows: 1) Transnational Knowledge Economies; 2) Translocal Trust Networks, Religion and Law; 3) Urban Ecologies in Asia's Cities; 4) Security and Insecurity; 5) Migration: Mobilities and Displacements; and 6) Old Histories, New Geographies. Deadline for application submissions is Monday 22 February 2010.
More information on the conference web site.


• Other conferences connected to South Asian studies arranged all over the World
See SASNET's page, http://www.sasnet.lu.se/conferences.html#conf
Important lectures and seminars in Scandinavia
• Ashwani Saith lectures on India-China differential performance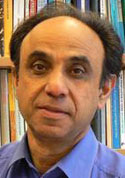 The Asia Research Centre at Copenhagen Business School (CBS), invites to an open guest lecture by Dr. Ashwani Saith, Dean at the Institute of Social Studies, The Hague, The Netherlands, on Wednesday 24 February 2010, 14.00–15.30. Dr. Saith, an expert on agrarian change and rural development, poverty, and migration, will talk about "China and India: The Institutional Roots of Differential Performance". At the start of the so-called development race sixty years ago, China, showcasing revolutionary socialism, and India, boasting parliamentary democracy, had close similarities in economic structures and levels of development, but striking differences in terms of cultural cohesion, institutional flexibility and political orientation. The outcome of the race is unambiguous: the question is not who won, but why and how? It is argued here that a wide margin had already opened up in China's favour by the time of the systemic or policy-regime switch-points, 1978 in China, and shortly thereafter in India. The author seeks explanations for this differential performance in the divergent institutional configurations of the two societies and economies, especially in the rural sector in the pre-reform period, and highlights the contrast between the power of the Chinese mass mobilization mode of transformation and the persistent institutional rigidities and obstacles in the Indian case.
Everybody is welcome to attend and the event is free of charge. Venue: Room K146, CBS, Kilen, Frederiksberg, Copenhagen. More information, including link to full paper.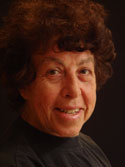 • Pnina Werbner lectures on Pakistani Women Migrants
Professor Pnina Werbner from the School of Sociology and Criminology at Keele University, UK, holds a public lecture at University of Copenhagen on Saturday 6 March 2010, 13.15–15.00. She will talk about "Mothers and Daughters in Historical Perspective: Home, Identity and Double Consciousness in British Pakistanis' Migration and Return". Venue: Section of History of Religions, Institute for Cross-Cultural and Regional Studies, room 0.26, University of Copenhagen, Artillerivej 86. The lecture is based on a paper she has written on migration, in which she portrays two generations of Pakistani middle class women migrants: two mothers, who arrived in Manchester in the 1970s, and their daughters, who both returned to live in Pakistan, one at the age of 11 and the other in her twenties, to marry. The latter in particular experienced Pakistan as culturally alien and unhomely. More information.
Business and Politics
• Information about South Asia related business and politics in Sweden
See SASNET's page, http://www.sasnet.lu.se/polbuss.html
South Asia related culture in Scandinavia
• Sarod concert in Copenhagen
The renowned Sarod player Ranajit Sengupta from Kolkata, India, performs in Copenhagen on Tuesday 2 March 2010, 20.00. He will be accompanied by Samir Nandi on Tabla. As usual, the concert is organised by Indisk Musikforening in Copenhagen. Venue: Ansgarkirken, Mågevej 33 in north-western Copenhagen. More information (in Danish, as a pdf-file).

• Bollywood fusion music concert in Stockholm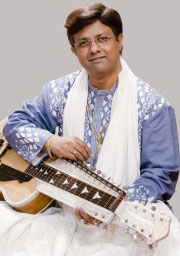 The Swedish Wind Ensemble (Stockholms Läns Blåsarsymfoniker), conducted by the trombonist Christian Lindberg, plans for a Bollywood music fusion concert in March 2010. Debashish Bhattacharya, world famous slide guitarist from Kolkata, India, an artist who has performed several times before in Sweden, will play together with the orchestra and thereby create a mixture of Swedish and Indian music, on Sunday 21 March, at 15.00. Venue: Nybrokajen 11, Stockholm. More information.

• More information about South Asia related culture in Sweden and Scandinavia
See SASNET's page, http://www.sasnet.lu.se/culture.html
New and updated items on SASNET web site
• Swedish departments where research on South Asia is going on:
Constantly added to the list of research environments at Swedish universities, presented by SASNET. The full list now includes 264 departments, with detailed descriptions of the South Asia related research and education taking place! Go to http://www.sasnet.lu.se/environment.html
‡ Division of Material Mechanics, Department of Applied Physics and Mechanical Engineering, Luleå University of Technology

‡ MAX-lab, Lund University
• Useful travelling information
Look at http://www.sasnet.lu.se/travelling.html. Updated travel advises from the The British Foreign & Commonwealth Office about safety aspects on travelling to the countries of South Asia.
---
Best regards,
Lars Eklund
deputy director/webmaster
SASNET/Swedish South Asian Studies Network
SASNET is a national network for research, education, and information about South Asia based at Lund University. Its aim is to promote a dynamic networking process in which Swedish researchers co-operate with researchers in South Asia and globally.
The SASNET network is open to all the sciences. Priority is given to interdisciplinary cooperation across faculties, and more particularly to institutions in the Nordic countries and South Asia. SASNET believes that South Asian studies will be most fruitfully pursued as a cooperative endeavour between researchers in different institutions who have a solid base in their mother disciplines.
The network is financed by Lund University.
Postal address: SASNET – Swedish South Asian Studies Network, Scheelevägen 15 D, SE-223 70 Lund, Sweden
Visiting address: Ideon Research Park, House Alpha 1 (first floor, room no. 2040), in the premises of the Centre for East and South East Asian Studies at Lund University (ACE).
Phone: + 46 46 222 73 40
Fax: + 46 46 222 30 41
E-mail: sasnet@sasnet.lu.se
Web site: http://www.sasnet.lu.se

Back to SASNET


---