SWEDISH SOUTH ASIAN STUDIES NETWORK

---
Newsletter 118:
30 December 2010
• SASNET Brown Bag Lunch Seminars during the Spring semester 2011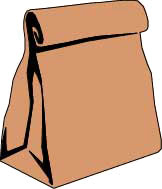 In January 2011, SASNET launches an Interdisciplinary South Asia Seminar series at Lund University, in the form of Brown bag lunch seminars. The aim is to present and disseminate the eminent South Asia related research that is carried out in so many departments at Lund University.
– The first seminar will be held on Tuesday 18 January 2011, 12–13, with Associate Professor Catarina Kinnwall, Department of Political Science, who will talk about "Religion, Nationalism and Discourses on Terror in South Asia".
– On Wednesday 16 March 2011, 12–13, Dr. Anette Agardh from Social Medicine and Global Health, Department of Clinical Sciences (Malmö), Lund University, will talk about "Youth Friendly Health Services in India".
– On Thursday 19 May 2011, 12–13, Professor Rajni Hatti-Kaul, Department of Biotechnology, will talk about "Biotechnology and sustainable development".
The seminars are open to the public, and are they will all be held at the Centre for Theology and Religious Studies (CTR), conference room 438, 4th floor, Allhelgona Kyrkogata 8, Lund.
More information. See the poster for the seminar series.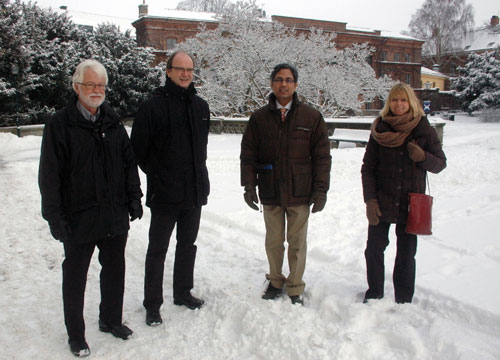 • SASNET lecture on Indian Disarmament Policy
Prof Swaran Singh from the Center for International Politics, Organisation and Disarmament, School of International Studies, Jawaharlal Nehru University (JNU) in Delhi, gave a SASNET lecture at Lund University on Friday 17 December 2010. The seminar was co-organised by the university's Department of Political Science. The presentation was entitled "India's Disarmament Policy: Past, Present, Future", and included discussions on India's nuclear policy and India's foreign policy in general.
Prof. Singh teaches in Diplomacy & Disarmament Studies, and has written extensively on Asian Affairs, China's foreign and security policy issues with special focus on China-India confidence building measures as also on Arms Control and Disarmament, Peace and Conflict Resolution, India's foreign and security policy issues.
More information, including seminar abstract.

• More information about SASNET and its activities
See SASNET's page, http://www.sasnet.lu.se/sasnet.html
• Sida development research grants to South Asia related projects
On 10 October 2010, the Swedish International Development Cooperation Agency, Sida, decided upon the 2010 development research grants applications. Several of the projects that get funding for the period 2011–12 deal directly or partly with South Asia related research.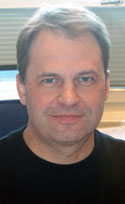 Among recipients of large grants are Professor Magnus Larsson (photo), Division of Water Resources Engineering, Lund University, who receives SEK 3.3 m for a research project on "Long-term Coastal Evolution: Modeling and Managing Coastal Areas in Developing Countries with special regard to Climate Change", partly focusing on Sri Lanka.
Associate Professor Helle Rydström at the Centre for Gender Studies, Lund University also receives SEK 3.3 m for a project on "The Socio-Cultural Status of Same-Sex Relations in India and Vietnam".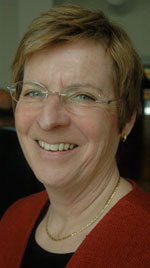 Prof. Marie Vahter (photo) from the Division of Metals & Health, Institute of Environmental Medicine, Karolinska Institutet receives SEK 3 m for a project on "Exposure to environmental pollutants in susceptible population groups and sustainable public health development in rural Bangladesh", whereas Prof. Cecilia Stålsby Lundborg, Division of Global health (IHCAR), Karolinska Institutet receives SEK 2.7 m for a project on "Antibiotic resistance a global challenge – contextualized interventions to improve infection control and antibiotic management in Vietnam and India".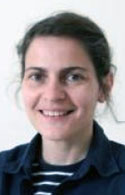 Associate Professor Julie Wilk (photo) , Dept. of Water and Environmental Studies, Linköping University receives SEK 2.7 m for another comparative project entitled "Designing climate-smart water adaptation strategies for sustainable urban development. A study of Cochahamba, Phnom Penh and Kota".
The same amount, SK 2.7 m is given to Prof. Rajni Hatti-Kaul and Prof. Bo Mattiasson, both at the Dept. of Biotechnology, Lund University. Prof. Hatti-Kaul's project is entitled "Sustainable production of bioenergy from agriculture residues – avoiding competition with food availability in developing countries", and focuses on Sri Lanka and Vietnam (more information), whereas Prof. Mattiasson's project is entitled "Treatment of Virus-Polluted Water".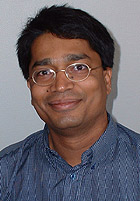 Prof. Ashok Swain (photo), Dept. of Peace and Conflict Research, Uppsala University, also receives SEK 2.7 m for a project entitled "Changing Parameters for Hydropolitics in Light of Global Climate Change: The Governance of Transboundary Waters to meet the Water Crisis".
Smaller Sida grants are given to Dr. Matilda Nicklasson, Dept. of Microbiology and Immunology, Institute of Biomedicine at Sahlgrenska Academy, University of Gothenburg; Dr. Pernille Gooch, Human Ecology Division, Lund University; Prof. Paresh Dutta, Dept. of Food Science, Swedish University of Agricultural Sciences (SLU) in Uppsala; and Associate Professor Stefan Anderberg, Lund University Centre for Sustainability Studies (LUCSUS).
For more information, go to SASNET's list of South Asia related projects funded by Sida/SAREC 2010.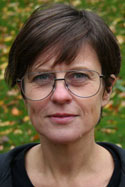 • Swedish Research Council grant to project on Pakistani women
Dr. Lena Martinsson, Senior lecturer in Gender Studies at the Department of Cultural Sciences, University of Gothenburg, is one of six researchers at Lund University (LU) and University of Gothenburg (GU) that were awarded a major five-years grant for a comparative project on Women and the Making of Civil Society in different parts of the world by the Research Council for research within the fields of Humanities and Social Sciences. The decision was taken on 27 October 2010.
The project entitled "Imagining Change: Women and the making of civil societies in the Artic region, Asia, Latin America and Europe" will be carried out during the period 2010-14, and the total sum awarded is SEK 10 m. It is an interdisciplinary project, led by Dr. Diana Mulinari, Center for Gender Studies at Lund University, that aims to study conflicts over gender and power, that has been central to the history of modernity.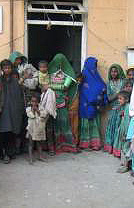 The study focuses on an comparative, historical and international analysis of the interaction of gender and the field of the political. Different kinds of women's organizations and civil society organisations targeting women and children will be analyzed, as well as feminisms that evolve in diverse national/regional contexts.
Individual studies will be carried out in Sweden and Germany (Tiina Rosenberg, LU); Pakistan (Lena Martinsson, GU), Vietnam (Helle Rydström, LU); Taiwan (Chialing Yan, LU); Argentina and Bolivia (Diana Mulinari, LU), and the Arctic region (Lisbet Lewander, GU). Lena Martinsson will make the individual study focusing on Pakistan. She has already done some studies on the women's movement in the country. In 2009, she visited the Bonded Labour Liberation Front (BLLF), and studied its work for women's rights and the problems attached to this.
She has written an article entitled "Kvinnorörelser i muslimsk kontext. En kamp mot västcentrism och patriarkala principer", published by BLLF Sweden. Read the article.

• Swedish-Pakistani collaboration celebrated at Aga Khan University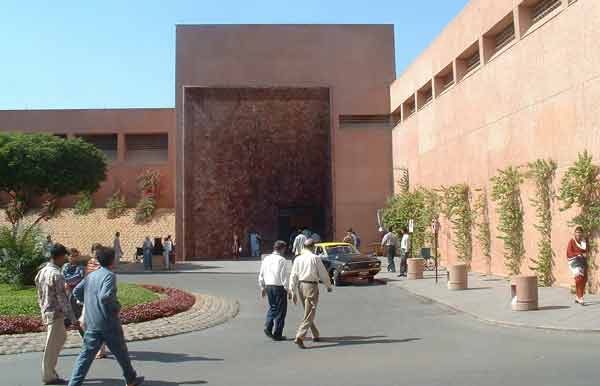 On Friday 10 December 2010, the same day as the Karolinska Institutet (KI) awarded the Nobel Prize in Physiology or Medicine in Sweden, the Aga Khan University (AKU) in Pakistan celebrated 18 years of collaboration with the Swedish medical university.
Chartered in 1983, AKU is a private, autonomous university, based in Karachi, that promotes human welfare through research, teaching and community service. Based on the principles of quality, access, impact and relevance, the University has campuses and programmes in Afghanistan, East Africa, Egypt, Pakistan, Syria and the United Kingdom.
The outcome of the collaboration with Karolinska Institutet has been a robust PhD programme among other projects. It includes a well-functioning sandwich system of research and study, allowing Pakistani researchers to conduct most of their work in Pakistan and visit Sweden for three months to work with a supervisor. This proves to be economical as over the four-year PhD programme moving to, living and researching in Sweden can become expensive. The expenses for the extensive programme is paid for by external funding partly coming from the Swedish international development cooperation agency Sida, and a small chunk from the AKU.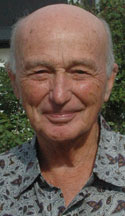 For its part, the Pakistani Higher Education Commission (HEC) introduced an exchange programme with Sweden some years ago. It was administered by the Swedish Institute, but had many restrictions and since 2008 no new scholarships have been granted (more information on the HEC programme).
To celebrate the occasion, several researchers presented their work and findings at the university hospital. The partnership with Karolinska began in 1992 and the two centres have conducted several research and training collaborations since then.
The chief guest at the event was Professor Emeritus Bo Lindblad (photo) from the Division of Global health (IHCAR) at Karolinska Institutet – and a guest professor at the Dept. of Paediatrics, Aga Khan University. The jubilee celebrations were organised by Dr. Fauziah Rabbani, who defended her PhD at KI in 2010 and now holds an Interim chair position at the Community Health Sciences Department, AKU.
More information on the long KI-AKU collaboration.
More information about the 2010 celebration at AKU, in an article published in The Tribune 11 December.

• Delhi workshop on European and Indian Area Study Centres


To intensify academic links and promote knowledge and cross learning about Area Study Centres, the India EU Study Centres Programme (IESCP) and its Technical Assistance Team invites to a workshop on the "Area Study Centres", to be held in New Delhi 17–18 January 2011. The workshop is organised with the academic support of the Indian University Grants Commission (UGC). The target group is people working at IESCP Centres, and Indian Area Study Centres, as well as representatives of European cultural centres and agencies. Participants should register before 4 January, by sending an e-mail to project@indiaeustudycentre.org. The keynote address will be given by Prof. Sukhadeo Thorat, Chairman, UGC Chairman. He will talk about "Area Study Centres in India – Past and future Expectations". Venue: Dome Hall of the Vivanta at Taj Ambassador Hotel. See the full programme.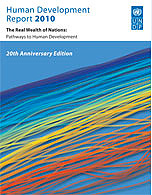 • Human Development Report 2010 analyzes trends over 40 years
The Human Development Report 2010 was launched on 4 November 2010. The report, The Real Wealth of Nations: Pathways to Human Development, looks back rigorously at the past several decades and identifies often surprising trends and patterns with important lessons for the future. These varied pathways to human development show that there is no single formula for sustainable progress – and that impressive gains can be achieved even without consistent economic growth.
The report features introductory reflections by the Nobel Prize-winning economist Amartya Sen, who worked with series founder Mahbub ul Haq on the conception of the first Human Development Report and contributed to and inspired many successive volumes.
More information about HDR 2010.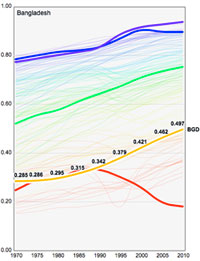 As usual a comparative Human Development Index is included in the report, this time with an additional trends analysis covering the period 1970-2010.
In the HDR 2010, among the South Asian nations Sri Lanka ranks highest as no. 91 among a total number of 169 countries, Sri Lanka climbed 11 positions since last year. Maldives ranks second, as no. 107, down by 12 positions.
India has climbed 15 positions, and is now ranked as no. 119, and Pakistan has also climbed considerably by 16 positions to be ranked as no. 125. Equally, Bangladesh has climbed 17 positions to be ranked as no. 129, and Nepal has climbed 6 positions to be ranked as no. 138.
Afghanistan has climbed from an almost bottom position to be ranked as no. 155 this year. It should however be noted that the HDI calculated 182 countries in the 2009 HDI, but only 169 this time. Bhutan is also by some unknown reason missing in the 2010 HDI ranking list.
Just like previous years Norway tops the worldwide HDI list, this year before Australia and New Zeeland. Sweden ranks as no. 9 (down by 2 positions).
Study the Human Development Index 2010.

• Lund university student appeared for the Forum on Minority Issues in Geneva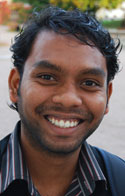 On Wednesday 15 December 2010, Mr. Sagar Zende, Masters student at Lund University, again appeared for the Office of the United Nations High Commissioner for Human Rights (OHCHR) in Geneva and made an oral statement about alleged continued discrimination, injustice, systematic violence and social exclusion against 168 million Dalits in India.
Being a Dalit himself and a Human rights activist, Mr. Zende is currently studying at Lund University's Masters programme in applied International Development and Management (LUMID). In September 2010, he appeared for the Human Rights Council's 15th session, also held in Geneva. Read the statement made by Mr. Zende at the September session.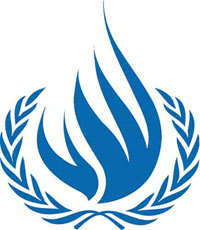 This time he was invited to speak before the Council's special Forum on Minority Issues, at its third yearly session held 14–15 December. The theme for the 2010 session was "Minorities and effective participation in economic life", and it was chaired by Prof. Gita Sen, Sir Ratan Tata Chair Professor at the Indian Institute of Management (IIM) in Bangalore, India and Adjunct Lecturer at the Center for Population and Development Studies, Harvard University, USA. More information.
In his December 2010 statement, Mr. Zende focused on concrete steps to advance and build capacity of minorities to participate effectively in economic life. Read his statement.
The Human Rights Council is the principal UN intergovernmental body responsible for human rights. It is made up of 47 States responsible for strengthening the promotion and protection of human rights around the globe. The Council was created by the UN General assembly on 15 March 2006 with the main purpose of addressing situations of human rights violations and make recommendations on them.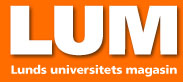 An article on Sagar Zende and his work was published by the Lund University magazine LUM in its December 2010 issue. The article, written by journalist Britta Collberg, is entitled "Lund Student Testifiesat UN". Read the article (only in Swedish).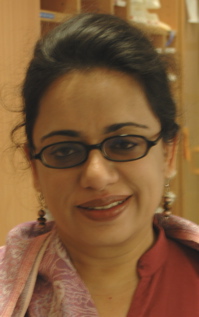 • Doctoral dissertation on Pakistani Balanced Scorecard hospital management
During the period 2005-10, Dr. Fauziah Rabbani, Associate Professor at the Dept. of Community Health Sciences at Aga Khan University, Karachi, Pakistan, carried out a sandwich PhD training at the Division of Global health (IHCAR), Karolinska Institutet in Stockholm. On 24 March 2010, she defended her doctoral dissertation entitled "Science and practice of balanced scorecard in a hospital in Pakistan: Feasibility, context, design and implementation". At IHCAR, she has been a member of the multidisciplinary research group "Health Systems and Policy" (HSP), led by Prof. Göran Tomson. More information.
The external examiner was Dr. Zoe Radnor, Associate Professor, Warwick Business School, UK. The main aim of the thesis was to determine whether Balanced Scorecard hospital management application is feasible in the context of a low- income hospital setting, to identify organizational culture, as well as design the scorecard and describe the contextual barriers and strategic processes that hinder or facilitate its implementation. More information, with a link to the full-text thesis.

• Andreas Muranyi new Swedish Attaché for Science and Technology in Delhi


The Swedish Agency for Growth Policy Analysis (Growth Analysis) is the Swedish Government's agency for understanding growth and for evaluating government policies. Since 2007, the Agency has had a permanent representative in India based at the Swedish Embassy in New Delhi where he/she works as Attaché for Science and Technology. The work consists of establishing contacts within the fields of research and science, to assist in implementing the 2005 Indo-Swedish MoU on Science and Technology, and work on an analysis of the economic and industrial development of India.
Since October 2010, the position is filled by Dr. Andreas Muranyi, a biochemist who defended his doctoral dissertation entitled "EGF-like modules in blood coagulation proteins" at Lund University in 2000. Before joining Growth Analysis, he was working as Product Manager for the GE Healthcare, a UK based corporation dealing with medical imaging and information technologies, medical diagnostics, patient monitoring systems, drug discovery, and biopharmaceutical manufacturing technologies.
Andreas Muranyi takes over after Dr. Stefan Jonsson, who has now returned to Sweden. Dr. Jonsson has a background in Economics at the Centre for Research on Innovation and Industrial Dynamics (CIND), Uppsala University and most recently at Stockholm School of Economics. In the early 1990s he was working for some years with the Swedish Sida supported Social Forestry project carried out in the Indian state of Orissa.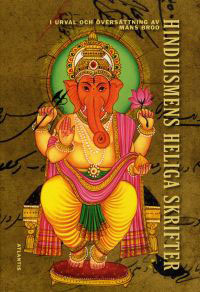 • Important Hindu scriptures translated into Swedish by Måns Broo
"Hindusimens Heliga Skrifter" (Hindu Scriptures) is a new book published by Dr. Måns Broo, Associate Professor at the Dept. of Comparative Religion at Åbo Akademi University, Finland. In the new book Dr. Broo has selected and translated into Swedish extracts from a large number of the most important Hindu scriptures, all the way from early Veda scriptures to the great epics such as Ramayana and Mahabharata to later texts, spanning writings from more than three thousand years. Only a few of these texts has previously been translated into Swedish. Måns Broo,who defended his doctoral dissertation on the Guru institution of Gaudiya Vaishnavism in 2003, also provides text commentaries in this impressive volume.
More information on the book.

• Ten doctoral positions on Himalayan Borderlands announced at Vienna


The Doctoral College (Initiativkolleg) "Cultural Transfers and Cross-Contacts in the Himalayan Borderlands" at University of Vienna, Austria, announces 10 doctoral student positions beginning March 1, 2011. This new interdisciplinary doctoral programme brings together the expertise of eight disciplines (Art History, South Asian Studies, Tibetology, Buddhist Studies, Cultural and Social Anthropology, Numismatics, Iranian Studies, and Geography) in order to support and supervise doctoral projects that examine many diverse aspects of cultural transfer in the broader Himalayan region, including the transfer of goods, images, rituals, texts, ideas and norms. Individual research topics will focus on various processes of cultural transformation, which have also been described as "acculturation", "hybridisation" or "syncretism". The programme is run within the framework of CIRDIS, the university's Center for Interdisciplinary Research and Documentation of Inner and South Asian Cultural History. More information about CIRDIS.
The aims of the new doctoral program in the Cultural History of the Himalayas are: to make possible the joint supervision of dissertations by experts in the various disciplines, and to strengthen academic collaboration through contacts with international visiting scholars. Positions are funded for 3 years.
Deadline for applications is 22 January 2011. Full information about the doctoral positions.

• University of Zurich announces 6-8 Asian research positions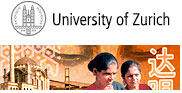 The University Research Priority Program (URPP) Asia and Europe of Zurich University, Switzerland, announces 6–8 research positions (at doctoral or post-doctoral level) that will be assigned to one of the following three URPP Asia and Europe research fields: "Concepts and Taxonomies"; "Entangled Histories"; and "Norms and Social Order(s)". Starting date is 1 September 2011. The requirements are M.A. or PhD degrees in one of the following disciplines: East Asian Art History, Chinese Studies, Cultural/Social Anthropology, Gender Studies, Geography, History, Indian Studies, Islamic Studies, Japanese Studies, Law, Political Science, Study of Religions, Theology. Applications should be submitted per by 10 February 2011. More information.

• More information about South Asia related research at Swedish and Nordic universities
See SASNET's page, http://www.sasnet.lu.se/research.html

• More information about South Asia related education at Swedish and Nordic universities
See SASNET's page, http://www.sasnet.lu.se/education.html
• Interesting South Asia papers at Oslo Democracy Conference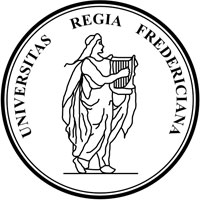 The Second International Conference on Democracy as Idea and Practice will be held in Oslo, Norway, 13–14 January 2011. One of the workshops included in the programme for this interdisciplinary conference focuses to a large part on South Asia. Workshop No. 7 is entitled "Practices and Experiences of Democracy in Post-Colonial Localities" and includes several papers by Scandinavian scholars on politics and democracy in South Asia.
Prof. Pamela Price, University of Oslo, will talk about "Patrimonial and Programmatic Elements in Thinking about Democracy in a South Indian Village"; Arild Engelsen Ruud,University of Oslo, will talk about "Democracy means Development': A Village View from Bangladesh"; Kenneth Bo Nielsen, University of Oslo, will talk about "Democracy, electoral competition and subaltern inclusion: Muslim mobilisation during the run-up to the 2011 state elections in India's West Bengal", Geir Heierstad, Institute of Defence Studies, Oslo, will talk about "Democratising security policy in India"; and Stig Toft Madsen, Nordic Institute of Asian Studies, will talk about "The Legacy of Macaulay".
SASNET's former Director, Prof. Staffan Lindberg, Lund University, will also present a paper on "Free Riders – The Real Problem of Local Water Management in South India", co-written with Dr. A. Rajagopal, PRIA foundation, Chennai.
Venue for the conference: Georg Sverdrup's Building, University of Oslo, Blindern campus.
More information about Workshop No 7.

• London symposium on India as a Soft Power
A one-day symposium entitled "India as a Soft Power" will be held at University of Westminster in London, UK, on Friday 18 February 2011, 09.30–17.30. The symposium is organised by the university's India Media Centre in collaboration with the Public Diplomacy Division, Ministry of External Affairs, Government of India, and the Confederation of Indian Industry (CII), UK. Leading figures from India and the UK have been invited to examine the cultural aspects of India's growing global profile. The keynote address will be given by Dr. Shashi Tharoor, Member of Parliament, former Minister of State for External Affairs, and former United Nations Under-Secretary-General for Communications and Public Information. Other speakers include Lord Bilimoria from the UK–India Business Council, and the eminent filmmaker Shekhar Kapur. For more information, please contact Prof. Daya Thussu at the India Media Centre.

• Second International Conference on Sport and Society in Kolkata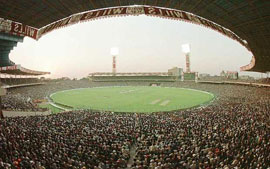 The Second International Conference on Sport and Society will be hosted by the Unitedworld School of Business in Kolkata, India from 28 February – 1 March 2011. Kolkata has been selected as the location for the 2011 conference as it is one of the host cities for the 2011 Cricket World Cup. As such participants will be immersed in the experience of the tournament. The dates also have been set to include the option of attending the India v. England match in the world famous Eden Gardens Stadium (photo). The 2011 Sport and Society Conference will address a range of critically important issues and themes relating to the Sport and Society. Plenary speakers will include leading thinkers and practitioners in sports, as well as paper, workshop and colloquium presentations by researchers and practitioners in all fields of kinesiology and sport. The First Sport and Society Conference was held at the University of British Columbia, Vancouver, Canada in 2010.
Venue for the conference: Unitedworld School of Business, Infinity Benchmark, Bidhan Nagar, Kolkata. Deadline for submitting papers is 27 January 2011. More information.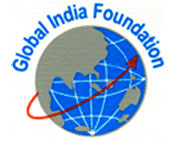 • Kolkata conference on India's emergence as a Global Player
An international conference on "Emergence of India as a Global Player" will be held at Jadavpur University in Kolkata, India, 18–19 March 2011. The conference is organised by Global India Foundation in collaboration with the Maulana Abul Kalam Azad Institute of Asian Studies (MAKAIAS). Venue: H. L. Roy Auditorium, Jadavpur University, Kolkata. Academics, independent scholars and practitioners on themes such as Indian foreign policy in the 21st century; India's aspirations in Central Asia, Africa, and Latin America; and India's role in the War on Terror, are invited to present papers. Deadline for submitting abstracts is 31 January 2011. More information.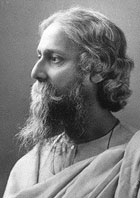 • Joint Indo-Bangadeshi conference on Rabindranath Tagore in Dhaka
An International Conference on "Contemporarizing Tagore and the World" will be held in Dhaka, Bangladesh, 29 April – 1 May 2011 to celebrate the 150th Birth Anniversary of Rabindranath Tagore. The Indo-Bangladeshi conference is jointly organized by the Dept. of International Relations, University of Dhaka; Academy of Third World Studies at Jamia Millia Islamia University in New Delhi; and the Visva Bharati University in Shantiniketan, with generous support from the Indian Council for Cultural Relations (ICCR). The conference aims at reviving an interest in Tagore's writings and thinking among the new generation in India and Bangladesh and among Tagore scholars abroad. Eminent as well as mid and junior level scholars, policymakers, and art and cultural activists all over the world are invited. The finalized papers will be published in the form of a scholarly volume. Abstracts should be submitted by 15 January 2011. More information.

• Pittsburgh conference on Southern Asian Performance Across Frontiers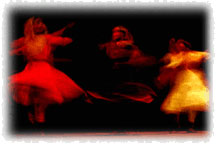 A conference on "Re-Orienting Asia: Southern Asian Performance Across Frontiers" will be held in Pittsburgh, USA, 12–14 May 2011. It is organised by the Asian Studies Center, and the Department of Theatre Arts at University of Pittsburgh. This workshop will examine South Asian and Southeast Asian theatre and performance via historical, literary-critical, performance studies-based, and other disciplinary vantage points. The diasporic populations and histories as well as mainland Asian concerns will both be emphasized in this collection. The theme of the conference is the notion of diaspora as reflected in performance traditions, broadly defined as theatre, dance, performance art, and all other varieties of public performance. There will be a focus on performance in areas often marginalized in South Asian theatre studies, such as Pakistan, Sri Lanka, and Bangladesh. Selected papers in this collection will be submitted for possible publication in a special issue of TDR: The Drama Review on South Asian and Southeast Asian performance traditions. Abstracts should be submitted before 30 January 2011. More information.

• London conference on Human Rights for young researchers


The School of Advanced Study at University of London invites outstanding young researchers in the humanities and social sciences to its School of Advanced Study London Debates 2011, to be held 19–21 May 2011. The topic chosen for the London Debates 2011 will be "Is there a future for human rights in a non-Western world?", focusing on the fact that in recent years much attention has been given to 'emerging powers' such as Brazil, China, India, and South Africa and what effects their growing influence have on the present and future management of issues of global concern. If political, economic and social power is important in understanding the development of the international human rights regime, what are the implications as power shifts in the international system?
The discussion workshops are attended by a small group of senior researchers and early-career researchers selected by open competition. Successful candidates will be awarded bursaries to cover travel and accommodation. The competition is open to scholars mainly based in the EU/EEA, who are in their final-year of doctoral study or up to 10 years beyond. The results will be published online by the School of Advanced Study. Deadline for submission by email is Monday 7 February 2011. More information.

• Aarhus workshop on Welfare and Well-being in Modern South Asia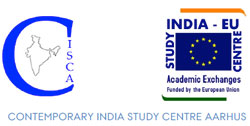 A workshop on "Welfare and Well-being in Modern South Asia" will be held at the Aarhus University, Denmark, on 29–30 June 2011. It is organised by the Contemporary India Study Centre Aarhus (CISCA) at the Department of History and Area Studies. For this workshop researchers are invited to contribute with papers focusing on the concept of 'Welfare', a key concept in South Asia since decolonization. One of the major sources of legitimacy of the new states in the region was the promise to establish 'welfare-states', which would extend social services to the entire population. The purpose of this workshop is to illuminate and compare attempts by state and non-state agents across South Asia to provide welfare and secure individual and collective experiences of well-being from a cross-disciplinary perspective. Any contribution related to the development of welfare and well-being in South Asia is welcome, but as one of the core areas of CISCA is 'children, aging and health', the organisers are particularly interested in contributions dealing with aspects of childhood, aging and health care. Deadline for submission of abstracts is 1 April 2011. More information.

• South Asia panels at the IUAES conference in Perth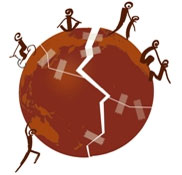 The 2011 International Union of Anthropological and Ethnological Sciences (IUAES) conference will take place in Perth, Western Australia, 5–8 July 2011. The theme for the conference is 'Knowledge and Value in a Globalising World: Disentangling Dichotomies, Querying Unities'. Several panels focus specifically on South Asia, e g:
– Indigenous Knowledge for Ecological Resource Management, convened by Prof. M Zulfiquar Ali Islam, Dept. of Sociology, University of Rajshahi, Bangladesh. See the Call for papers.
– Anthropology in Development Practice: The South Asian Experience, convened by Soumendra Mohan Patnaik, Dept. of Anthropology, University of Delhi, India.
– Ethnic Identity and Ethnology among Indigenous Populations in a Comparative Context, convened by V. Jagadeesh, Dept. of Anthropology, Karnatak University, India.
– Health and Educational Profiles of Indigenous and Urban Communities in South Asia and Beyond, convened by H. M. Maralusiddaiah, Anthropological Survey of India, Ministry of Culture, Government of India
– Medical Pluralism and Traditional Knowledge among the Indigenous Population in South Asia, convened by H. M. Maralusiddaiah, Anthropological Survey of India.
Deadline for subitting abstracts is 24 January 2011.

• Budapest conference on Rabindranath Tagore's Writings and Paintings beyond Bengal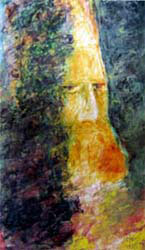 An International Conference on Rabindranath Tagore's Writings and Paintings beyond Bengal will be held 14–15 July 2011 in Budapest, Hungary. The conference, entitled "Tagore and the World" is organised by the Department of Indo-European Studies, Eötvös Loránd University (ELTE), Eötvös Collegium, and the National Széchényi Library. It will focus on Tagore's reception in various cultures outside Bengal and new approaches to Tagore in the world today. It aims to investigate the socio-historical context, the internal dynamics of literary cultures and the individual imprint of Tagore's interpreters on his reception in various countries, including non-Bengali India. More information.

• Pondicherry workshops-cum-conferences on The Archaeology of Bhakti
The first of a series of international workshops-cum-conferences devoted to "The Archaeology of Bhakti" will be held at the Pondicherry Centre of the École française d'Extrême-Orient (EFEO), the French School of Asian Studies from 1st to 12th August 2011. The theme for this year has got the following provisional title: "North and South: the cults of Krishna/Vishnu and Murukan(Skanda in their infancy". The workshop part will take place during the period 1–10 August. The participants will have the opportunity to present primary source material dealing with early Bhakti from North and South India. The conference will then take place 11–12 August. Contributions that include also material related to Southeast Asia will be welcome. The proceedings of the conference will be published in due course. More information.
Please note that these events will be followed by the 9th Classical Tamil Summer Seminar, held during the second half of August and being organised by Eva Wilden at the Pondicherry Centre of the EFEO. It will focus on the three old Vaishnava antaatis by PoykaiyaaLaar, PuutattaaLvaar and PeeyaaLvaar.

• Water in an Urbanising World theme for the 2011 World Water Week in Stockholm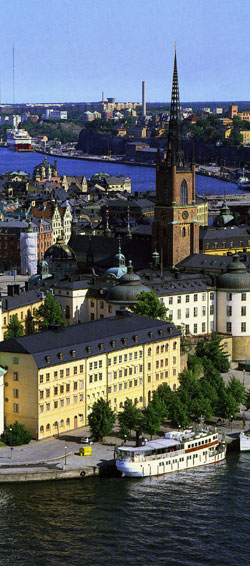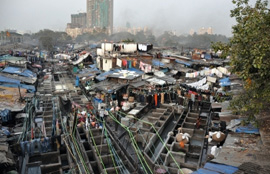 The 2011 World Water Week in Stockholm will be held 21–27 August 2011. The theme for 2011 is "Responding to Global Changes – Water in an Urbanising World". The21st World Water Week will as usual be organised by the Stockholm International Water Institute (SIWI).
It is the leading annual global meeting place for capacity-building, partnership-building and follow-up on the implementation of international processes and programmes in water and development, with large relevance to South Asia. The conference is filled with plenary sessions, seminars, workshops, side events and special activities.
The Scientific Programme Committee (SPC) planning for the conference is chaired by Prof. Jan Lundqvist at SIWI (previously at the Dept. of Water and Environmental Studies, Linköping University). Venue: Stockholm International Fairs and Congress Center (Stockholmsmässan) in Älvsjö, 9 km south of central Stockholm.
The planning for 2011 is currently in motion at SIWI. The organisers invite all interested parties to submit abstracts for workshops and proposals for organizing seminars and side events.
Abstracts should be submitted before 15 February 2011. For full information regarding workshop descriptions and instructions for abstract and proposal submission, see the First Announcement for the 2011 World Water Week.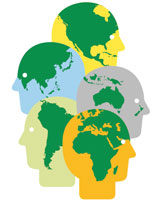 • EADI conference on Development in an Age of Scarcity and Uncertainty in York
The European Association of Development Research and Training Institutes (EADI) invites papers for its triennial 13th General Conference to be held 19–22 September 2011 in York, UK. The theme for the conference will be "Rethinking Development in an Age of Scarcity and Uncertainty. New Values, Voices and Alliances for Increased Resilience". It will be co-organised by the British Development Studies Association (DSA).
The conference seeks to be one convening space to fundamentally revisit and rethink the development paradigm(s) in all its dimensions in an era of plurality, uncertainty and change. It also seeks to maximise the opportunity of working together and to revisit and rethink 'development', to generate new ideas, new narratives and new thinking whenever possible globally co-constructed with partners in global-South. Abstracts should be submitted before 15 January 2011. More information.

• Paris conference on Afghanistan and the English-Speaking World since 1979
A one-day conference on "Afghanistan and the English-Speaking World since 1979: from the Cold War to the Global War on Terror" will be held in Paris on Friday 14 October 2011. It aims to examine the evolution of policy by the English-speaking nations – especially Britain and the U.S. – towards Afghanistan in the period since 1979. Topics under consideration include Afghanistan's role in the Cold War; American and British relations with post-Soviet Afghanistan, in particular with the Taliban; and War on Terror: the English-speaking nations and Afghanistan since 11 September. Papers on other subjects will however also be considered. Proposals should be sent by 1 March 2011. The conference will be at the University of Paris VIII (University of Vincennes in Saint-Denis), and is sponsored by the research group Frontières et politique étrangère dans le monde Anglophone (FRONTS) at Paris VIII. Papers may be either in French or English. More information.

• Other conferences connected to South Asian studies all over the World
See SASNET's page, http://www.sasnet.lu.se/conferences.html#conf
Important lectures and seminars in Scandinavia
• Lipi Ghosh lectures on Tai Cultural Heritage in North East India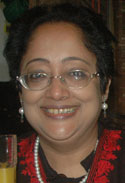 The Centre for East and South-East Asian Studies (ACE) at Lund University organises a lunch seminar with Professor Lipi Ghosh on Monday 17 January 2011, 12.15–13.15. Prof. Ghosh, basically from Calcutta University in Kolkata, stays for the academic year 2010/11 at Lund University as Visiting ICCR (Indian Council for Cultural Relations) Chair Professor. Her workplace is located at the university's Centre for Gender Studies.
She will talk about "Tai Cultural Heritage in North East India: A Study of Tai Ahoms in Assam", focusing on the issue of ethnicity, closely related to the notion of the border. The implications of an inter-relationship between cross-border migration, ethnicity, culture and identity are important. One dominant migrant ethnic group, which is found across South, Southeast Asia and China, is the Tais, who moved into South and Southeast Asia from China in the early thirteenth century. They are the significant ethnic group who reside close to and across the borders of four to five nation states – China, India, Myanmar, Cambodia and Vietnam.
The present talk studies the case of the Tai-Ahoms in northeast India against the themes of 'ethnic group' and 'borders of nation state' and the 'construction of identity'. It refers to the history of Tai migration, talks about their linguistic and religious identities and arrives at conclusions about their cultural identity in present day Indian society.

• Information about South Asia related lectures and seminars
See SASNET's page, http://www.sasnet.lu.se/conferences.html
Business and Politics
• Information about South Asia related business and politics in Sweden
See SASNET's page, http://www.sasnet.lu.se/polbuss.html
South Asia related culture in Scandinavia
• Kinship in Thought between Islam and the West theme for the 2010 Iqbal Day
As ususal, the Iqbal Academy Scandinavia (IAS) based in Denmark, observed Iqbal Day at Taastrup in Copenhagen, Denmark on 14 November 2010. An international symposium was organised, entitled "Kinship in Thought between Islam and the West". Prominent scholars participated from both Western and Islamic countries, including Dr. Ahmed Afzaal from Drew University, New Jersey, USA; Mr. Muhammad Suheyl Umar, Director for the Iqbal Academy Pakistan; and Prof. Lissi Rasmussen (photo) from the Centre for European Islamic Thought at Copenhagen University.
More information about the 2010 Iqbal Day celebrations.

• More information about South Asia related culture in Sweden/ Scandinavia
See SASNET's page, http://www.sasnet.lu.se/culture.html
New and updated items on SASNET web site
• Swedish departments where research on South Asia is going on:
Constantly added to the list of research environments at Swedish universities, presented by SASNET. The full list now includes 271 departments, with detailed descriptions of the South Asia related research and education taking place! Go to http://www.sasnet.lu.se/environment.html

• Useful travelling information
Look at http://www.sasnet.lu.se/travelling.html. Updated travel advises from the The British Foreign & Commonwealth Office about safety aspects on travelling to the countries of South Asia. Recent changed information on Afghanistan, Bangladesh and Pakistan.

• South Asia research institutions worldwide
Go for the extensive list of research departments at universities worldwide focusing on South Asia, a unique service by SASNET. http://www.sasnet.lu.se/links.html

• New South Asia related books by Scandinavian scholars
Go to SASNET's special page, http://www.sasnet.lu.se/newbooks.html. New books by Anthony D'Costa and Ashok Swain.
---
Best regards and a Happy New Year 2011

Lars Eklund
deputy director/webmaster
SASNET/Swedish South Asian Studies Network
SASNET is a national network for research, education, and information about South Asia based at Lund University. Its aim is to promote a dynamic networking process in which Swedish researchers co-operate with researchers in South Asia and globally.
The SASNET network is open to all the sciences. Priority is given to interdisciplinary cooperation across faculties, and more particularly to institutions in the Nordic countries and South Asia. SASNET believes that South Asian studies will be most fruitfully pursued as a cooperative endeavour between researchers in different institutions who have a solid base in their mother disciplines.
The network is financed by Lund University.
Postal address: SASNET – Swedish South Asian Studies Network, Scheelevägen 15 D, SE-223 70 Lund, Sweden
Visiting address: Ideon Research Park, House Alpha 1 (first floor, room no. 2040), in the premises of the Centre for East and South East Asian Studies at Lund University (ACE).
Phone: + 46 46 222 73 40
Fax: + 46 46 222 30 41
E-mail: sasnet@sasnet.lu.se
Web site: http://www.sasnet.lu.se

Back to SASNET


---