SWEDISH SOUTH ASIAN STUDIES NETWORK

---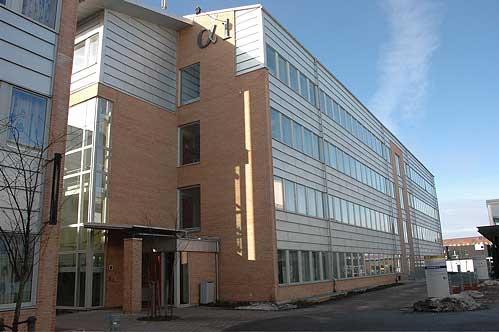 Newsletter 61:
28 April 2006

• Announcement for SASNET Director
The position as Director of SASNET – Swedish South Asian Studies Network, based at Lund University is hereby announced for the period 1 January 2007 to 31 December 2009. The position is 50 % of full time. The Director should be a highly qualified South Asia researcher, university teacher, supervisor, administrator and programme builder, with well established research contacts in, and familiarity with the South Asian region. She/he should have position in a Swedish academic institution, and young applicants are especially invited. The Director is expected to spend most of his working time at the root node in Lund. Last date for application is 15 June 2006. More information.
Important lectures and workshops
South Asia related culture in Scandinavia
• Performances and workshops in Lund by Kutiyattam dance troupe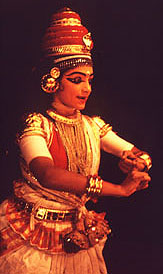 The Kutiyattam dance troupe from the Natana Kairali Research and Performing Centre for Traditional Arts in Irinjalakuda, Thrissur District, Kerala, India, again visits Sweden in May 2006. This time the Natana Kairali dance troupe will give two public performances of the play "Pudhana Moksham", a well-known story about how king Kamtsa's attempted killing of the god Krishna, at Teater Sagohuset in Lund, Saturday 6 May and Sunday 7 May, at 19.00. Two seminars/workshops with the group's artistic leader, Mr Gopal Venu, will also be arranged on the same days, in the afternoon. This is the same dance troup that visited Sweden in the summer 2005, and gave four performances of the ancient Sanskrit drama Sakuntala in the Wooden Theatre of Järvsö in Hälsingland. More information on the Lund performances.
New and updated items on SASNET web site
---
Best regards,
Staffan Lindberg Lars Eklund
SASNET/ Swedish South Asian Studies Network
SASNET is a national network for research, education, and information about South Asia, based at Lund University. The aim is to encourage and promote an open and dynamic networking process, in which Swedish researchers co-operate with researchers in South Asia and globally.
The network is open to all sciences. Priority is given to co-operation between disciplines and across faculties, as well as institutions in the Nordic countries and in South Asia. The basic idea is that South Asian studies will be most fruitfully pursued in co-operation between researchers, working in different institutions with a solid base in their mother disciplines.
The network is financed by Sida (Swedish International Development Cooperation Agency) and by Lund University.

Postal address: SASNET – Swedish South Asian Studies Network, Scheelevägen 15 D, S-223 70 Lund, Sweden
Visiting address: Ideon Research Park, House Alfa 1 (first floor, room no. 2040), in the premises of the Centre for East and South East Asian Studies at Lund University (ACE).
Phone: + 46 46 222 73 40
Fax: + 46 46 222 30 41
E-mail: sasnet@sasnet.lu.se
Web site: http://www.sasnet.lu.se
Staff: Staffan Lindberg, director/coordinator & Lars Eklund, webmaster/deputy director
Back to SASNET


---