SWEDISH SOUTH ASIAN STUDIES NETWORK

---
Newsletter 70:
9 February 2007
• ENCARI network invites data from European academics working on India related research


The European Network on Contemporary Academic Research on India (ENCARI) is now building up an extensive database of European academics working on various fields related to India. Individual researchers, as well as research groups/universities/institutions are invited to join the network. However, please note that you can only join the network if you are based in one of the EU member states. The aim of the network is to foster closer cooperation between European research institutions and researchers within the field of contemporary India studies. It also aims to strengthen the ties between the European Union (EU) and India, promote funding for specific types of India-focused research within the field of contemporary social science (something that finally might result in the setting up of a European Centre for Indian Studies), and provide an opportunity and forum for India experts within Europe to pool and exchange information and resources with each other and EU policy-making officials.
ENCARI was formally launched as an European Commission initiative, under the name ANERI (Academic Network for European Research related to India), during the 19th European Conference for Modern South Asian Studies held in Leiden in June 2006. The project was prepared by a team consisting of Dr Willem van der Geest, European Institute for Asian Studies (EIAS) in Brussels (team leader), Dr Kunal Sen, University of East Anglia, UK (as economic analyst), and Dr Lawrence Saez, London School of Economics, UK (as political analyst). During the Spring 2006 they visited institutions and met researchers all over Europe in order to work out a strategy for the network. On Wednesday 3 May 2006 Dr. Kunal Sen came to Lund for a fruitful meeting with SASNET's Staffan Lindberg and Lars Eklund. Together they discussed the role SASNET and Swedish researchers could possibly play in the further development of the network. SASNET is now a member institution of ENCARI. More details about the project.
• Sida funded English-language educational training programmes at Lund University


Lund University Education – the university's company for commissioned education – offers a number of English-language educational training programmes funded by the Swedish International Development Cooperation Agency, Sida, to be held in the Fall 2007 – Spring 2008.
• Inderjit Khurana finalist for the 2007 World's Children's Prize for the Rights of the Child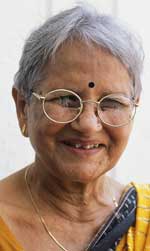 Ms. Inderjit Khurana from India is one of the three finalists for the 2007 World's Children's Prize for the Rights of the Child (WCPRC), with prize money totalling SEK 1 million. Khurana (photo by Kim Naylor) works for the organisation Ruchika School Social Service Organization (RSSO), Bhubaneswar, India. She has run over a hundred schools and two phone help lines for 21 years, helping the poorest, most vulnerable children who live and work on train platforms. The WCPRC, founded by the Swedish organisation Children's World, empowers children and young people all over the world so that they can make their voices heard and demand respect for their rights in accordance with the UN Child Convention. It has quickly grown into the world's largest annual educational initiative for children on rights and democracy. 11 million students at 20,000 schools in 82 countries participate in the WCPRC, and that number is growing constantly. Around five million of those children will participate in a Global Vote to determine who will receive the Global Friends' Award 2007. This year's prize ceremony will be held on 16 April at Gripsholm Castle in Mariefred, where HM Queen Silvia will help the children to give out the prizes. More information.
Important lectures and workshops
Swedish Business and Politics related to South Asia
• Prominent guests to the India Business Forum in Stockholm


An India Business Forum will be arranged in Stockholm in April 2007, titled "Forward thinking in Emerging Markets". It is organised by Globe Forum, a Stockholm based company established in 2000. Behind it stands a group of professionals who believe in building strong relationships by bringing people and companies together. Its world-wide network includes some of the most prominent business leaders in the world; people with extensive experience in their respective fields of business. The 2007 India Business Forum will provide participants opportunities to interact and network with corporate leaders and gain further insight into the Indian market. The aim of the forum will be to increase the knowledge on business opportunities and business climate developments in India for Nordic companies, and to create a Nordic platform for exchange of business knowledge about India. Invited key speakers include Kamal Nath, Minister of Commerce, Government of India; R.Gopalakrishnan, Executive Director for Tata & Sons; Percy Barnevik, Adviser & Donor, Hand in Hand (and former President of Sandvik, Skanska, ASEA/ ABB, Investor & Astra Zeneca); Vikram Singh Mehta, Chairman for Shell India; Deepak Kapoor, India Transactions Leader, Pricewaterhouse Coopers; and Dr. Villoo Morawala Patell, Founder & Managing Director, Avesthagen. Mr. Ajay Jindal, Head for the Economic Times Intelligence Group, will be one of the moderators.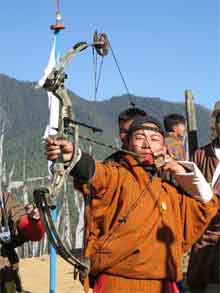 South Asia related culture in Scandinavia
New and updated items on SASNET web site
---
Best regards,
Staffan Lindberg Lars Eklund
SASNET/ Swedish South Asian Studies Network
SASNET is a national network for research, education, and information about South Asia, based at Lund University. The aim is to encourage and promote an open and dynamic networking process, in which Swedish researchers co-operate with researchers in South Asia and globally.
The network is open to all sciences. Priority is given to co-operation between disciplines and across faculties, as well as institutions in the Nordic countries and in South Asia. The basic idea is that South Asian studies will be most fruitfully pursued in co-operation between researchers, working in different institutions with a solid base in their mother disciplines.
The network is financed by Sida (Swedish International Development Cooperation Agency) and by Lund University.

Postal address: SASNET – Swedish South Asian Studies Network, Scheelevägen 15 D, SE-223 70 Lund, Sweden
Visiting address: Ideon Research Park, House Alfa 1 (first floor, room no. 2040), in the premises of the Centre for East and South East Asian Studies at Lund University (ACE).
Phone: + 46 46 222 73 40
Fax: + 46 46 222 30 41
E-mail: sasnet@sasnet.lu.se
Web site: http://www.sasnet.lu.se
Staff: Staffan Lindberg, director/coordinator & Lars Eklund, webmaster/deputy director
Back to SASNET


---