SWEDISH SOUTH ASIAN STUDIES NETWORK

---
Newsletter 110:
21 May 2010
• Anna Lindberg part of official Lund University delegation to Delhi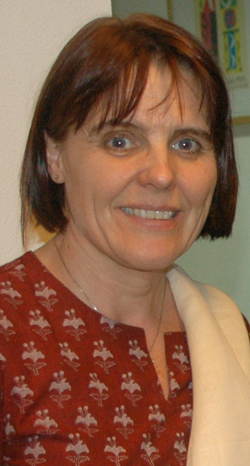 SASNET's director, Dr. Anna Lindberg, participated in an official Lund University (LU) delegation travelling to India in the last week of April 2010. The group was led by Eva Åkesson, Lund University Pro Vice-Chancellor, who participated in the Universitas 21 Symposium held at Delhi University. Universitas 21 is an international network of 21 leading research-intensive universities in thirteen countries, among them Lund and Delhi (more information).
During the visit, negotiations were held with representatives of the Ministry of External Affairs, Government of India, and the Indian Council for Cultural Relations (ICCR), regarding details of a Memorandum of Understanding (MoU) concerning a proposed Indian visiting guest professorship at Lund University that may be realized already from the academic year 2010/11.
Anna also participated in the Lund University delegation's official visits to Jawaharlal Nehru University, the India-EU Study Centres Programme (IESCP), and Delhi University, where another MoU was signed.
Read Anna's report from the delegation visit to Delhi.

• Successful Arsenic seminar co-organised by SASNET


A successful seminar on Arsenic in Drinking Water was held at Lund University on Wednesday 5 May 2010. The well-attended seminar drew a mixed audience of researchers, students and other interested people. The seminar was organized by SASNET in collaboration with Lund University Centre for Sustainability Studies (LUCSUS); the Division of Water Resources Engineering, Lund University; KTH-International Groundwater Arsenic Research Group at the Dept. of Land and Water Resources Engineering, Royal Institute of Technology (KTH), Stockholm; and The Swallows India-Bangladesh section. H.E. Mr. Imtiaz Ahmed, Ambassador of Bangladesh to Sweden was the guest of honour during the day.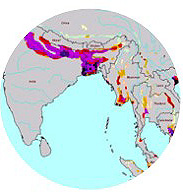 Arsenic in groundwater constitutes a major human health issue in many countries globally. Although the source of arsenic is natural, people's exposure to arsenic in drinking water is the result of extensive groundwater development that began in the 1970s with the support of international development agencies. The problem is particularly acute in the Bengal Delta Plains in Bangladesh and India but has also prevalent in many other parts of the world, including Argentina, Chile, Mongolia, and the United States. The problem of arsenic poisoning in the Bengali countryside has received considerable media attention, since it affects a maximum umber of people, 30 million in Bangladesh and 5 million in West Bengal.
Arsenic poisoning caused by the widespread boring of wells for drinking water has become a major problem, maybe on a scale equivalent to the problem of unhygienic surface water causing diarrhoea diseases (and which was the original reason behind the massive efforts to bore groundwater wells from the 1970s).
The seminar probed the issue of arsenic poisoning in a broad social context and an interdisciplinary perspective, with a focus on how to provide safe drinking water in the future, and what is presently being done by researchers, donors and practitioners working with these issues. The presentations gave insights from many different perspectives. Presentations were given by Prof. Torleif Dahlin, Engineering Geology, Lund University, Prof. Prosun Bhattacharya, KTH, Prof. Marie Vahter, Division of Metals & Health, Institute of Environmental Medicine (IMM), Karolinska Institutet, Stockholm, Dr. Abul Mandal, School of Life Sciences, Skövde University, Dr. Mattias von Brömssen, Ramböll AB, and Eva Hägerstrand, Coordinator for the Swallows India-Bangladesh Section, based in Lund. Prof. Lennart Olsson from LUCSUS was the moderator for the day and led the final discussion.
Funding was provided by Swedish Water House (SWH) in Stockholm, and Sydvatten AB in Malmö.
Read Lars Eklund's report from the seminar.

• Follow-up seminar on Toxic Metal Pollution at KTH in Stockholm
SASNET will again co-organise a similar seminar on Toxic Metal Pollution to be held in Stockholm on the World Environmental Day 2010, that is Monday 7 June 2010, 08.30–17.00. The seminar, entitled "Environmental and Ecological Risks of Toxic Metal Polution from Natural and Anthropogenic Sources. Problems, Challenges and Remedies", will be held at the Royal Institute of Technology (KTH) and be organised in collaboration with the KTH-International Groundwater Arsenic Research Group (based at the Dept. of Land and Water Resources Engineering); Uppsala University; Swedish Maritime Environmental Markets (SMEM) in Uppsala, representing a group of Swedish companies with expertise in safety, health and environmental technology; and the Centre for Environmental Science and Engineering (CESE) at the Indian Institute of Technology Bombay (IITB), India. Stockholm International Water Institute (SIWI) will also participate in the seminar. The key persons behind the workshop are Prof. Shyam R. Asolekar from CESE, Prof. Prosun Bhattacharya from KTH, and Mr. Alexander Kinigalakis, SMEM Coordinator. Just like in Lund, the seminar will be funded by Swedish Water House.
Whereas Prof. Bhattacharya will focus on the Arsenic problem in his seminar presentation – the same as in Lund, Prof. Asolekar will speak about "The Environmental and Ecological Implications of Trace Metal Pollution caused by Ship Dismantling and Recycling". He will also moderate the concluding panel debate.
The seminar is open to the public and no fees will be charged. Registration is however needed, for registration of attendants (name, title, home institution) please send email to Mr. Alexander Kinigalakis.
See the workshop programme (as a pdf-file).

• SASNET seminar with Pakistan's Minister of Science and Technology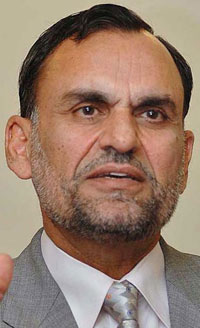 Muhammad Azam Khan Swati, federal minister of Science and Technology from Pakistan, will participate in a seminar on "The Role of Overseas Pakistani Students in Nation Building" at Lund University on Saturday 22 May 2010, 13.00 – 17.00. As a minister, Mr. Khan Swati has among other things played a pivotal role in establishing the Hazara University in District Mansehra. It is the only institution of higher learning in the area with special emphasis on universal values.
The seminar is organised by Pakistani students of Asian Studies at Lund University, and Mr. Muhammad Athar Javed, South Asia expert in Copenhagen, Denmark (who will also speak at the seminar), with support from SASNET. The seminar will be introduced by Dr. Anna Lindberg, Director of SASNET. After the Minister's lecture, time will be provided for an interactive debate/question-answer session. Refreshments along with Pakistani food will be served. Venue: Hörsalen, Kårhuset, Faculty of Engineering (LTH), John Ericssons väg 3, Lund. More information.

• SASNET seminar with Bangladeshi Professor of Journalism

Professor Gitiara Nasreen, Professor & Chair, Department of Mass Communication and Journalism, Dhaka University, Bangladesh, will hold a SASNET lecture on "Images of Gender on Media" at Lund University on Monday 24 May 2010, 13.15–15.00. The seminar is organized in collaboration with the Department of Sociology, Lund University. Prof. Nasreen has come to Sweden to participate in a Sida-funded seminar on the responsbility of the rich world – twenty-four hours for global learning, held in Stockholm 20–21 May (more information), but then travels to Lund to visit researchers and students at relevant departments at Lund University – a visit planned for by SASNET. Venue for the seminar: Department of Sociology, room 335, Paradisgatan 5, Lund. More information.

• SASNET seminar on Neo-liberal effects on Indian Agriculture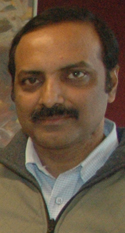 Professor Sudipta Bhattacharya from the Dept. of Economics and Politics, Visva-Bharati University, Santiniketan, India, and currently Visiting Professor at the Asia Research Centre, Copenhagen Business School (CBS), will hold a SASNET lecture on "Neo-liberalism, Weaking State and Peasant Differentiation in Indian Agriculture" at Lund University on Wednesday 26 May 2010, 13.15–15.00. The seminar is organized in collaboration with the Department of Sociology, Lund University, and is based on Prof. Bhattacharya's Survey Findings from Panel Data in West Bengal during the periods 1993-94, and 2004-05. He analyses the changing structure of investment and production over a period of neo-liberal policy regime in India that the Left Front government in West Bengal had to accept as a constitutional compulsion. The interventionist legacy of empowerment of rural poor through land reform and rural transformation through decentralized participatory governance in the state had been disturbed since 1991 when the Indian government adopted neo-liberal policies of cutting fertilizer, food and credit subsidies in agriculture, conversion of 8 millions hectares of land from food to export oriented crops, making PDS and nationalized/co-operative banks less effective for the poor. Venue: Department of Sociology, room 335, Paradisgatan 5, Lund.
More information.

• Deadline extended to register for the 2010 Falsterbo conference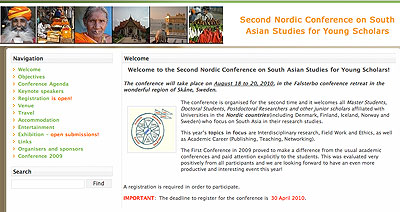 The second SASNET conference on South Asian Studies for young Nordic scholars will be held in Höllviken, south of Malmö, on 18–20 August 2010.The deadline to register for the conference has been extended to 15 June 2010.
This will be a follow-up to the successful conference on the same topic that SASNET arranged last year (more information about the 2009 conference). It proved to make a difference from the standard academic conferences and paid attention explicitly to the students. Something that was evaluated very positively from all participants . The 2010 conference will again be held at Falsterbo conference retreat (Falsterbo kursgård) in Höllviken. The aim is to gather master students, doctoral students, and young post-docs in the Nordic countries (Denmark, Finland, Iceland, Norway and Sweden) who focus on South Asia in their studies or research. The conference will provide an opportunity for young scholars from all disciplines to present their future and ongoing research projects, establish contacts with colleagues in the Nordic countries, and discuss the challenges and opportunities of career planning and conducting research in South Asian Studies.
This year's topics in focus are Interdisciplinary research, Field Work and Ethics, as well as Academic Career (Publishing, Teaching, Networking). The keynote speaker will be Prof. Emeritus Graham Chapman from the Dept. of Geography, Lancaster University, UK. Other main speakers will be Dr. Sirpa Tenhunen, Department of Social and Cultural Anthropology, University of Helsinki, Finland; Mr. Teddy Primack, Director of Academic Documents Associates, USA; Associate Professor Jan Vang, Department of Production, Aalborg University, Denmark; and Dr. Anna Godhe, Department of Marine Ecology, University of Gothenburg.
More information on the conference web page.

• More information about SASNET and its activities
See SASNET's page, http://www.sasnet.lu.se/sasnet.html
• Doctoral dissertation on former Danish trading colony Tranquebar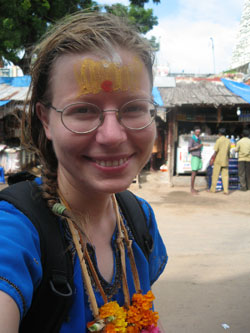 Helle Jørgensen, Department of History and Area Studies, Aarhus University, Denmark, will defend her doctoral dissertation, entitled "Tranquebar – Whose History? Transnational Cultural Heritage in a Former Danish Trading Colony in South India" on Thursday 17 June 2010, at 13.15. The town of Tranquebar on the East Coast of South India was a Danish trading colony in the years 1620-1845. Tranquebar has been declared a heritage town by the government of Tamil Nadu due to the well-preserved townscape from the Indo-Danish colonial period, and the town has for decades been subject to both Danish and Indian attempts at preservation and promotion as a destination of heritage tourism. But whose – and which – heritage is being secured through this development? The dissertation comprises an anthropological study of the dynamic social process in which the townscape of Tranquebar has become subject to promotion as a materialisation of transnational history. The thesis focuses on the negotiations of historicity that come into play between the many stakeholders in the present development of Tranquebar, including the residents, heritage and tourism developers, public authorities, researchers, and tourists.
More information about the research project.
The Assessment Committee consists of Associate professor Lisanne Wilken, Aarhus University; Professor Mary Hancock, Department of Anthropology and History, University of California, USA; and Professor Sharon MacDonald, School of Sciences, University of Manchester, England. Venue: Aarhus University, The Jeppe Vontillius auditorium, Bartholins Allé 3, building 1252, room 310.

• Survey on Swedish Institute's Guest Scholarship holders 1973–1997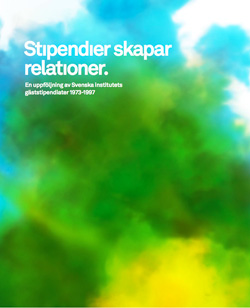 The Swedish Institute, a public agency under the Ministry of Foreign Affairs, introduced an International Guest Scholarship programme for foreign students and researchers in the beginning of the 1970s. Quite a large number of them has since come from South Asia, especially India, Pakistan, Bangladesh and Sri Lanka. In April 2010, a survey was published on the outcome of this Swedish Institute programme. It is prepared by Ulla Rylander, former counsellor for educational affairs at SI, and the key person in charge of the Guest Scholarship program throughout the years. In December 2006, Ms. Rylander participated in SASNET's workshop on "The role of South Asia in the internationalisation of higher education in Sweden", where she gave a presentation entitled "Recruitment of South Asian students in hard sciences in Sweden". Read the presentation.
Close to 2,000 guest scholarship holders came to Sweden in the period 1973-97, from all parts of the world, and roughly 830 of them could be identified after all these years and were willing to answer a questionnaire. The survey focuses on the importance of the study period in Sweden for the professional career of the scholarship holders, and how contacts with Sweden have been maintained over the years. The survey – in Swedish only – is available on the Swedish Institute website.
Go for the survey study, entitled "Stipendier skapar relationer".

• DUO-Sweden Fellowship Programme invites for applications


The Asia-Europe Meeting (ASEM) has initiated a new specific DUO-Sweden Fellowship Programme from 2010. It is being administered by the Swedish International Programme Office for Education and Training, a government agency that promotes academic exchanges and cooperation across national borders. ASEM-DUO is an exchange programme for lecturers and students from Europe and Asia, where participating countries exchange one lecturer/student. The ASEM-DUO Fellowship Programme, commenced in 2001, has supported exchanges of professors and students in tertiary education field between Asia and Europe under ASEM domain. Students can study abroad between 4-6 months and lecturers can spend one month abroad.
The DUO-Sweden Fellowship Program aims at promoting exchanges of people between Sweden and 16 Asian countries – including India and Pakistan – on a balanced basis. In this respect, DUO-Sweden requires that a PAIR (two persons) of undergraduate or graduate students who are currently enrolled in universities be exchanged in the framework of a cooperative project. Approximately 50 fellowships will be selected (that is 25 pairs) through the Duo-Sweden programme per year. The exchange project must fulfill three requirements:
1) An educational institution in Sweden (home institution) and an educational institution in Asia (host institution) should have established an academic cooperative arrangement; and
2) The Swedish home institution has selected an EU national student enrolled at the home institution to send to the Asian host institution, and such selection has been accepted by the Asian host institution; and
3) The same Asian host institution has selected an Asian student enrolled at the host institution to send to the Swedish home institution, and such selection has been accepted by the same Swedish home institution.
DUO-Sweden 2010 is for exchange projects, which will start from August 2010 and end before September 2011 to avoid duplication of implementation period of exchange projects selected by DUO-Sweden in the ensuing years. The selection of DUO-Sweden 2010 is made only once a year. In this respect, those who are planning to exchange in Spring Semester of 2011 (January-August 2011) shall apply for DUO-Sweden 2010. The duration of fellowship is limited to one semester (or 4 months, whichever comes earlier).
Applications will be accepted from April 15 through May 24, 2010.

• SSRN disseminates scholarly research in the social sciences and humanities


Researchers worldwide are encouraged to upload their published works as well as working papers to the Social Science Research Network (SSRN), an American web based database devoted to the rapid dissemination of scholarly research in the social sciences and humanities. SSRN, founded in 1994, is composed of a number of specialized research networks in each of the social sciences. Each network encourages the early distribution of research results by publishing Submitted abstracts and by soliciting abstracts of top quality research papers around the world. Hundreds of journals, publishers, and institutions are partners in publishing, ensuring that working papers can be provided distribution through SSRN's eLibrary, and abstracts for publication in SSRN's electronic journals.
The SSRN eLibrary consists of two parts: an Abstract Database currently (April 2010) containing abstracts on over 281,400 scholarly working papers and forthcoming papers and an Electronic Paper Collection currently containing over 233,400 downloadable full text documents in pdf-format. The eLibrary also includes the research papers of a number of fee based partner publications.
The database is quite useful also for researchers focusing on South Asia related studies. A random search in the eLibrary Database on a few selected keywords gives the following result: India+Economy 646 hits, Pakistan 496, Maldives 21, Bangladesh+Microcredit 16, and Bhutan 16.
Go for the Social Science Research Network.

• New INDIGO promotes Indo-European research cooperation


New INDIGO (the Initiative for the Development and Integration of Indian and European Research) is a consortium of European and Indian Science and Technology (S&T) organisations involved in promoting research cooperation between Europe and India. New INDIGO was formed in January 2009, and is intended to strengthen the international dimension of the European Research Area (ERA) and to provide a gateway to European S&T for Networking with Indian S&T platform. The efforts are based on the EU-India Joint Action Plan that was drawn up after the signature of the Europe-India Science and Technology Agreement in 2002. Furthermore, it was quoted in the India-EU Joint Statement of 30 November 2007 that efforts should be consented towards the creation of joint infrastructure for advanced research and funding systems for symmetric programmes for promotion of S&T collaboration. It was also stated that leaders would welcome strengthened partnership initiatives such as joint projects with co-investment of resources in selected fields of mutual priority.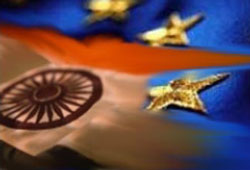 Even though longstanding scientific cooperation already existed between India and certain European countries, especially France, Germany and UK, relationships with India in R&D had not been harmonized so far at a European level. There is little multilateral S&T cooperation between the European Union and India, and there is no dedicated programme of cooperation between these two big scientific poles. The aim of New INDIGO is to help filling these gaps and ultimately provide the most relevant framework to allow the scientific community and institutions of India to access the European Research Area, and the Euro-Indian S&T cooperation to fully benefit from the new networking tools which have been set up, notably the FP7.
The 7th Research Framework Programme (FP7) is the umbrella over all research-related EU activities.
Read a pamphlet about NEW INDIGO.
Go to the New INDIGO project web site.

• NORIA-net report on future prospects for Nordic-Asian cooperation


After a two-year project period, the Nordic-Asian Research Funding Cooperation NORIA-net (Asia NORIA-net) – coordinated by the Academy of Finland – held its final seminar in Helsinki on 2 March 2010. The theme for the seminar was "Future prospects for Nordic-Asian cooperation", and summarised the efforts by the Asia NORIA-net project to identify the needs and prepare a model for joint research funding activities between Nordic countries and their Asian counterpart countries, focusing on China and India. More information about Asia NORIA-net.
The project has been funded by NordForsk, the Nordic research board. The aim has been to establish long-lasting funding instruments and funding mechanisms coordinated and funded by NordForsk and the Nordic countries' national research councils together. The project will try to structurise and deepen Nordic joint research activities with China and India.
A project report entitled "Asia NORIA-net: Future prospects for Nordic-Asian cooperation" has been published. The report identifies Environmental and Energy Research (including clean and renewable energy, earthquake research, environmental ecology, and climate research); and Life Sciences and Biotechnology (including biomedicine, agricultural and food technology, eHealth, public health, and neuroscience) to be the key themes for future Indo-Nordic research cooperation. Go for the project report (as a pdf-file).

• Forum for Asian Studies launched at Stockholm University
A Forum for Asian Studies has recently been launched at Stockholm University. The purpose is to strengthen and support research and education on Asia, and to encourage exchange of researchers and students with universities in Asia and with other research institutions with a focus on Asian studies. The Forum is multidisciplinary with affiliated researchers from across the Faculty of Social Sciences, Stockholm University. The core activities will be a monthly seminar and regular conferences and workshops. The forum will also fund visits from foreign scholars and students, as well as visits abroad by staff and students at Stockholm University. More information.

• University of Witwatersrand announces position as Director for SWOP Institute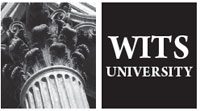 University of Witwatersrand (Wits), South Africa announces a position as Director for the Society Work and Development (SWOP) Institute. This is one of Wits' flagship research units. With its launch as an Institute it has expanded its research agenda to include the environment, the state and society, whilst building on the 25 year reputation in the study of work, labour, informalisation, and households of its predecessor the Sociology of Work Unit. The Institute is dedicated to critical engagement with processes of transition, transformation and development in South Africa, the region and the global South, and is widely known for its in-depth ethnographic research strategies designed to analyse global transitions from below. The SWOP Institute has four main activities: scholarly research, policy research with partners ranging from the labour movement to the SA Presidency to the International Labour Organisation, public engagement, and postgraduate teaching in pursuit of our commitment to growing new generations of socially committed researchers. This is a three-year contract position with the option of renewal. Closing date for applications is 28 May 2010.

• Lectureship in Sociology of Sustainability at University of Edinburgh


The School of Social and Political Science at the University of Edinburgh announces a Lectureship in Sociology of Sustainability. The position arises partly from the secondment of a senior colleague in Sociology to lead the development of the new cross-college interdisciplinary degree programme – the MA Honours in Sustainable Development – which is being led from within the School of Social and Political Science, and which will welcome its first intake of students in 2011/12. An interest is the sociology of sustainability in the context of South Asia is specifically mentioned to be an advantage. Anyone who thinks they might fit this description is warmly encouraged to contact Prof. Roger Jeffery in the first instance for more details. The School is also offering new postgraduate degrees in International Development, and 2010/11 sees the first offer of the new MSc in Global and International Sociology.

• Yale looks for researcher on Modern South Asian History


The Department of History at Yale University intends to make a senior tenured appointment at the professional level in Modern South Asian History, beginning July 1, 2011. Candidates should expect to demonstrate exceptional qualities of scholarship, teaching, and University citizenship. Yale University is an AA/EOE. Yale values diversity among its students, faculty, and staff and especially welcomes applications from women and underrepresented minorities. PhD required. Send application letter, c.v. and letters of reference to South Asian History Search, c/o Caryn Carson, Dept. of History, Yale University, P.O. Box 208324, New Haven, CT 06520, USA. Review of materials will begin September 1, 2010. More information from Senior Administrative Assistant Caryn Carson.

• More information about South Asia related research at Swedish and Nordic universities
See SASNET's page, http://www.sasnet.lu.se/research.html
• Georgetown summer school on Justice and Peace in Pakistan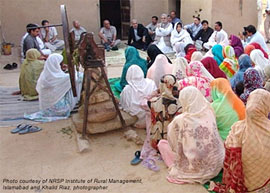 Georgetown University's School of Continuing Studies in Washington, DC, USA. offers a new summer school entitled "Justice and Peace in Pakistan", to be held 7 June – 9 July 2010. A course that virtually connect students through video conferences with leaders in Pakistan. This has been made possible through a unique partnership between Georgetown and leading scholars, advocates, and non-governmental organizations working for justice and peace in Pakistan. The series of video conferences will feature leaders who are developing and implementing practical solutions to problems of inequality and injustice. The new course is produced by Maggie Ronkin with Nadeem Akbar, director of the American Institute of Pakistan Studies, and Fayyaz Baqir, director of the Akhtar Hameed Khan Resource Center. Islamabad studio facilities are provided by the United States Educational Foundation in Pakistan. More information.

• Indological programme at Leiden Summer School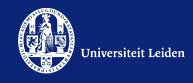 For the fifth year, the Leiden Summer School in Languages and Linguistics at the Faculty of Arts, Leiden University, the Netherlands offers an Indological Programme during the period 19 – 31 July 2010. The Indological programme consists of three courses: – Features of Vedic poetry , and – The syntax of Vedic prose, both courses taught by Dr. Werner Knobl, University of Kyoto, Japan; and a course on Kalidasa. "Malavikagnitram", taught by Dr. Velizar Sadovski, Institute of Iranian Studies, Austrian Academy of Sciences, Vienna, Austria.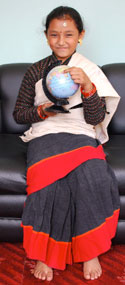 • Newari summer school at University of Vienna
Institut für Südasien-, Tibet- und Buddhismuskunde (ISTB), University of Vienna, Austria, offers a Newari Summer School in Vienna during the period 30 August – 10 September 2010. The programme is entitled "Jojalapa! – Survival Strategies in Nepal, or 1008 phrases on your way to Svayambhunath". The Newari language teacher is Lakshmi Nath Shreshta. Applications should be submitted before 30 June 2010.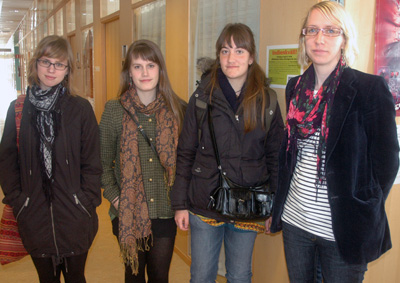 • Yearly courses focusing on Indian philosophy at Geijerskolan
Geijerskolan in Ransäter is a folk high school in Värmland with a long tradition of collaboration with Karlstad University. Every uear, Geijerskolan organises a one-year course entitled "Filosofi och Världsbild", focusing on western philosophy and history of ideas as well as Indian history and some of its religions. Besides that the course offers a five week travel to northern India were the students get the opportunity to meet lecturers on Indian philosophy, for example Buddhism, Saivism and Advaita. It also includes studies on the political history of India and gender studies, and visits to important historical sites as Agra, Delhi and Varanasi. The contact person is Lina Bernäng.
More information about the course.
A group of students from Geijerskolan, and their teacher Lina Bernäng, visited SASNET's root node office in Lund on Monday 26 April 2010. They came to Lund in order to meet SASNET's deputy director Lars Eklund, and from him get a presentation of ongoing India related research at the Swedish universities.

• More information about South Asia related education at Swedish and Nordic universities
See SASNET's page, http://www.sasnet.lu.se/education.html
• Globalizing South Asia theme for NASA conference in Helsinki


The Nordic Association for South Asian Studies, NASA, arranges a conference and a PhD workshop 26–29 May 2010 in Helsinki, Finland. The theme for the conference will be "Globalizing South Asia", and it is organised by the University of Helsinki. The conference brings scholars from different fields within humanities and social sciences (history, anthropology, sociology, economics, geography, environmental science, development studies and political science) together to analyze cultural, economic, political and environmental connections in South Asia. Both Nordic and non-Nordic scholars are invited to participate in the conference that is meant to stimulate networking and exchange, and to create a forum for discussions for scholars and doctoral students within and outside the Nordic countries. The conference is convened by Dr. Sirpa Tenhunen, Dept. of Social and Cultural Anthropology, University of Helsinki, and Dr. Klaus Karttunen, South Asian Studies, Dept. of World Cultures, University of Helsinki.
The keynote speakers are:
– Professor Steve Derne, State University of New York at Geneseo, USA, speaking about "Transformations of Culture, Class, and Gender in India since Liberalization"
– Prof. Bishnupriya Ghosh, University of California, Santa Barbara, USA, who will speak about '''The Saint of the Gutters': Mother Teresa as Corporeal Aperture"
– Prof. William Mazzarella, University of Chicago, USA, who will speak about "'A Different Kind of Flesh': Public Obscenity, Globalization, and the Mumbai Dance Bar Ban"
– Prof. Himanshu Rai, Centre for Historical Studies, Jawaharlal Nehru University (JNU), India, who wil speak about "Travelling Dhamma: Buddhism and the Early Maritime Systems of South Asia".
A peer-reviewed volume of selected papers will be published after the conference.
Anna Lindberg and Lars Eklund from SASNET will both participate in this important Nordic conference.
Full information about the 2010 NASA conference, including full programme.

• London conference on Pukhtun culture and identity
The School of Oriental and African Studies (SOAS) at University of London, UK, organises a conference entitled "Rethinking the Swat Pathan" in London 11–12 June 2010. It focuses on the fact that now more than ever before there is a need for sophisticated anthropological and historical insights into the identity dynamics of Afghanistan's diverse communities. This is particularly true of the Pukhtuns, who are almost universally considered by policy-makers
and analysts to be the source of Afghanistan's current problems. Pukhtuns are portrayed as seeking refuge in religious 'fundamentalism', most particularly as the Taliban, either as a form of protest against political alienation or as a reflection of their inherently 'Islamist' worldview. A more nuanced approach is urgently required to understand the role played by Pukhtun culture and identity in the political dynamics shaping Afghanistan and the wider region. Speakers include Prof. Frederik Barth, David Edwards, Prof. Charles Lindholm, Dr. Nancy Lindisfarne, Dr. Richard Tapper, and Ashraf Ghani (on e-recorded video). More information.

• Lund conference on Sikh Migration, Identity and Translocal Practices
A conference on "Sikhs in Europe. Migration, Identity and Translocal Practices, will be held at Lund University, 16–18 June 2010. It will be organised by the Centre for Theology and Religious Studies (CTR) at Lund University, convened by Dr. Kristina Myrvold. The aim is to gather leading scholars in the multidisciplinary field of Sikh studies and discuss current research projects focusing on patterns of migration, identity formations, self-representations, transmission of traditions and translocal practices among Sikhs in different parts of Europe. While two conference days are dedicated to presentation and peer-review of papers by the members of the academic network Sikhs-in-Europe, the third conference day will be a workshop for Ph.D. students affiliated to European universities. The conference is public and open to students and researchers in all disciplines. More information, including full programme.

• Four-week India Study Circle in Panchmarhi Hill Station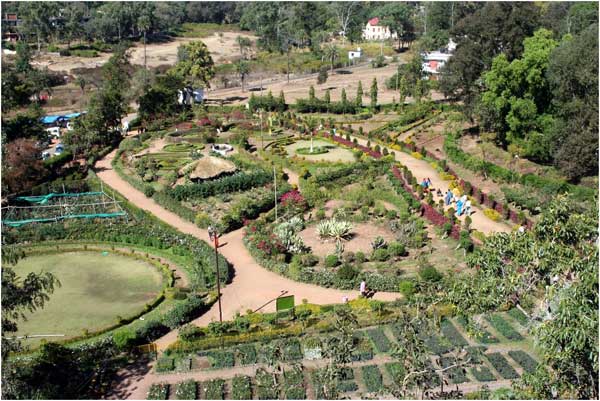 A four-week India Study Circle will be organised in Panchmarhi hill station, Madhya Pradesh, India, between 19 June and 17 July 2010. This interdisciplinary study circle brings together scholars, students and social movement activists concerned with better understanding of the dynamics of various regions of India. Established Indian and foreign authorities on Central India, North India, the Deccan & South India, and the North-east will lead the study circle. Topics covered will include, but not be limited to: adivasis; patriarchy; caste; class; region; ecological processes; approaches to historical-geographical writing. It is the opinion of the organisers that the gathering will be of interest to all concerned for the production of empirically substantiated pro-people studies. The study circle will be run as a collective. All participants will be involved in deciding upon and performing necessary chores. More information.

• Changed dates for Dalit conference in Kathmandu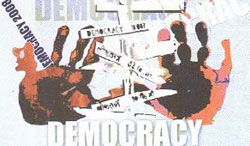 An International Conference on "Envisioning New Nepal: Dynamics of Caste, Identity and Inclusion of Dalit" will be held in Kathmandu, Nepal, 20–22 June 2010. Please note changed dates! It is organised by Samata Foundation (SF), an organisation engaged in policy research and advocacy for the rights of marginalized people, particularly the Dalit community. The goal of SF is to promote inclusive democracy and end discrimination in Nepali society and politics. The main idea behind the conference is to involve researchers from all over the World, activists, and political party leaders in order to encourage a practitioner-academic dialogue as well as to give opportunities to people from marginalised groups to experience an academic environment. The conference is co-organised by the India-China Institute at New School University, New York, USA and some other organisations, including the International Dalit Solidarity Network (IDSN), Denmark. More information about the conference.

• Seventh International workshop on Tamil Epigraphy in Pondicherry
The seventh International workshop on Tamil Epigraphy will be held 5 – 16 July 2009. Please note that exceptionally this year, the workshop, organised by the Ecole Pratique des Hautes Etudes, Section des Sciences historiques et philologiques, Paris, France, will be held in Pondicherry and in Tanjavur in Tamil Nadu, India. This special program, part of the regular seminar, is organised as requested by many researchers on humanities working on Tamil in different countries. The course is offered freely, but each participant has to bear the cost of practical works and travelling to different sites. The workshop is divided into two sessions: beginner (5–11 July) and intermediate/advanced (12–16 July). Participants may sign up for either or both sessions. Interested scholars need to register before 30 May 2010 to Dr. Appasamy Murugaiyan. More information (as a pdf-file).

• Indian researchers to World Congress of Sociology in Gothenburg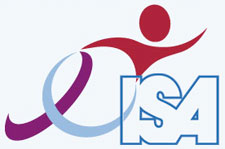 Several Indian researchers convene sessions/workshops during the 17th International Sociological Association (ISA) World Congress of Sociology, to be held in Gothenburg, Sweden, 11–17 July 2010.
Full information about the XVII World Congress.
Prof. Anup Das from Utkal University in Bhubaneshwar, Orissa, will lead a workshop on "Solidarity and Social Economy" (session 4) within the framework of ISA's Research Committee No. 10 (RC 10). Siddharamesh L. Hiremath, Gulbarga University, convenes another session in RC 10, a session on "Organizations on the move: Participation, work culture and quality of work life".
More information about RC 10.

• Asia and Europe in a Global Context" Cluster of Excellence summer school


The second Summer School of the "Asia and Europe in a Global Context" Cluster of Excellence, will be held at the Karl Jaspers Centre for Advanced Transcultural Studies, Heidelberg University, Germany, 25 – 29 July, 2010. The theme for 2010 summer school, aimed at graduate students from a broad range of disciplines, including the history of science, thought, technology and art, sociology, philosophy and anthropology as well as East, South and Southeast Asian Studies, is "Knowledge on the Move: Circulation, Domestication and Transcultural Reconfigurations". Under this heading, the multifaceted encounters between Asian and European knowledge since the early modern period will be examined. The course programme combines lectures with seminars and workshops. The list of speakers includes Dhruv Raina from the Jawaharlal Nehru University (JNU) in New Delhi.
More information.

• 21st ECMSAS conference to be held 26–29 July in Bonn


On behalf of the European Association for South Asian Studies (EASAS), the University of Bonn will host the 21st European Conference on Modern South Asian Studies (ECMSAS) on 26–29 July 2010. A total number of 44 panels have been accepted for the conference. Researchers from Europe and all over the world will participate in the conference. Two panels are convened by Swedish scholars:– Panel No. 23, the Bengal Studies Panel, is convened by PhD candidate Kerstin Andersson, School of Global Studies/Anthropology, University of Gothenburg (along with Manjita Mukharji from SOAS in London); and – Panel No. 37, on Confrontations in Sri Lankan politics. Origins and present developments, is convened by Prof. Peter Schalk , History of Religions, Faculty of Theology, University of Uppsala. Among other interesting ECMSAS 2010 panels, can be mentioned Panel 2: The History of Alcohol and Drugs in Modern South Asia (18th—20th Century), convened by Dr Harald Fischer-Tiné, and Jana Tschurenev; Panel 6: Uttar Pradesh: Development Failure and Identity Politics, convened by Jens Lerche, Roger Jeffery, and Craig Jeffrey; Panel 34: Communism Compared: Andhra Pradesh and Kerala in the 1950s, convened by V Rajagopal, and Margret Frenz; and Panel 36: Taliban, Durand Line and Refugees: The Afghan-Pakistan Border Region under Stress, convened by Conrad Schetter.
SASNET's deputy director Lars Eklund will participate in the conference.
More information available on the conference web site.

• Copenhagen PhD course and conference on Processes of Subjectivation
A Ph.D. course and conference entitled "Processes of Subjectivation: Colonial and Postcolonial Perspectives" will be held in Copenhagen, Denmark 16-18 August 2010. It sets out to investigate thenexus between processes of subjectivation and various forms of colonial and postcolonial governance. Subjectivation refers to processes whereby new moral subjects are coming into being via practices of the self. The joint Ph.D. course and conference will consist of four sessions with presentations from leading experts in the field and separate sessions with Ph.D. presentations. The sessions focus on – Colonial Governmentality: Security, Territory, Population; – Colonial Childrearing; – Technologies and Subjectivation; and – Biological Determinism and Subjectivation. Invited speakers include Prof. David Arnold, Dept. of History, and Dr. Gurminder K Bhambra, Dept. of Sociology, both at the University of Warwick in UK; Dr. Niels Brimnes, Dept. of History and Area Studies, Aarhus University; Prof. Gyan Prakash, Princeton University, USA; and Dr. Satadru Sen, Queens College, USA. More information.

• London conference on Global Media and the 'War on Terror'
An international conference on "Global Media and the 'War on Terror'" will be held in London, 13–14 September 2010. It is jointly organised by Prof. Daya Thussu, Communication and Media Research Institute (CAMRI) of the University of Westminster, London, and Dr. Des Freedman, Department of Media and Communications, Goldsmiths, University of London. Prof. Professor Stig Arne Nohrstedt, School of Humanities, Education and Social Sciences, Örebro University is one of the plenary speakers. Deadline for abstracts is 28 May 2010. A selection of the best papers will be published in a book and in a special themed issue of the journal Global Media and Communication, which is supporting the conference. Venue for the conference: University of Westminster, 309 Regent Street, London. More information.

• Third International Ramayana Conference at Northern Illinois University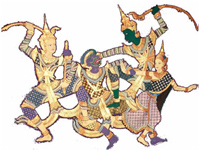 The Third International Ramayana Conference will be held at Northern Illinois University (NIY) in DeKalb, 18–19 September 2010. It is organised by the Center for Southeast Asian Studies (CSEAS) at Northern Illinois University, in cooperation with the Center for South Asian and Middle Eastern Studies (CSAMES) at the University of Illinois at Urbana-Champaign, and the International Ramayana Institute of North America (IRINA), and the theme for the conference will be "Educational & Cultural Enhancement". This is the third Ramayana conference hosted by NIY. The first was held in 2001 and the second in 2005. Both drew scholars from the U.S. and abroad, including Belgium, France, India, Indonesia, Burma/Myanmar and Thailand. More information.

• Fifth Annual Himalayan Policy Research Conference at Madison


The Fifth Annual Himalayan Policy Research Conference at Madison will again be held as a pre-conference to the University of Wisconsin's 39th Conference on South Asia. It is organised by the Nepal Study Center (NSC) at the University of New Mexico in Albuquerque on Thursday 14 October 2010. One of the goals of the annual HPR conference is to form an Association for Himalayan Policy Research. This year's conference will have a special focus on the SAARC countries (South Asia Association for Regional Cooperation). Deadline for submitting anstracts is 30 June 2010. More information.
• Extended deadline for ECO-TECH'10conference in Kalmar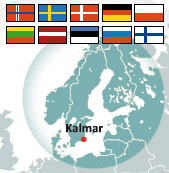 The Seventh International Conference on the Establishment of Cooperation Between Companies and Institutions in the Nordic Countries, the Baltic Sea Region, and the World, Linnaeus ECO-TECH'10, will be held 22–24 November 2010 in Kalmar. It is a conference on Natural Sciences and Environmental Technologies for Waste and Wastewater Treatment, Remediation, Emissions Related to Climate, Environmental and Economic Effects.
The conferenceis organised by the Linnaeus University, a fusion betwen the University of Kalmar and Växjö University from 1 January 2010. Linnaeus University will make use of the strengths of its two centres of learning and is the result of a desire to increase quality, attractiveness and developmental potential for teaching and research. The organising committee includes Prof. William Hogland, Division of Environmental Engineering in Kalmar. He has been involved in research focusing on waste treatment in Nepal, and has also been responsible for organising the Kalmar Eco-tech conferences since they were introduced in 1997. Prof. Kurian Joseph from Anna University, Chennai, India, is part of the scientific committee behind the ECO-TECH'10 conference. Deadline for sending abstracts has been extended to 1 June 2010. More information.

• New Delhi conference on Christianity in History

An international conference on "Christianity in History: Encounters, Engagements and Experiences in India and South Asia" will be held in New Delhi, India, 2–4 February 2011. It is jointly organised by the Institute for Religion and Society in Asia (IRSA) in Oxford, UK, and the Centre for Historical Studies at Jawaharlal Nehru University (JNU) in New Delhi.
The history of Christianity in India as well as South Asia in general, has long been the domain of a few "religious" experts. This historiography largely focused on the origin and nature of mission societies, the personnel that were involved and the numbers that had converted. Such histories were far more centered upon the mission body, rather than the host societies to which they were sent. Moreover, they tended to portray conversion as a rupture or a radical break from local culture, rather than as a process shaped or steered by local factors. Such a historiography often portrayed Christians and Christianity as belonging to a self-contained world, largely out of touch with local cultural contexts.
More recently however, the writing of Christian history in India has sought to keep up with the broader trends of historical writing. The focus has shifted away from the European metropole to regional cultures – from the mission body to the community of converts, and connections thereof and therefrom. Scholars are also examining the internal hierarchies, constraints and systems of control in which mission societies operated. This has led to new insights into the
role of gender in missionary movements and the stories of converts. The conference seeks to bring together scholars and researchers who have worked on such themes to take stock of the present state of research, as well as to explore new areas/themes of historical writing so the much neglected study of Christianity in India may be broadened. Abstracts should be submitted before 1 July 2010.

• Focus Asia 2011 (World Congress of Asian Studies) to be held in Kolkata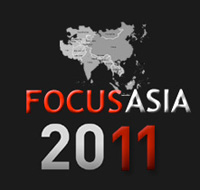 In connection with the 150th birth anniversary of Rabindranath Tagore, the Kolkata based Society for Indian Culture and Heritage, and the Institute of Civilization Studies, India, organise the Focus Asia 2011 (World Congress of Asian Studies), 2–6 February 2011. Focus Asia 2011 will provide an opportunity for Asia scholars from every corner of the world to meet & exchange their views. All the possible aspects of Asian studies e.g., History & Archaeology, Linguistics & Literature, Sociology, Anthropology, Economics, Arts and Culture will be covered under this congress. The Society or Indian Culture & Heritage (formerly called the Society for Indian Culture) has arranged several symposia in the past. The Institute of Civlisation Studies is mainly engaged in social researches. It has also a good reputation for organizing academic meets. More information.

• Varanasi conference on Technology, Energy and Sustainable Rural Environment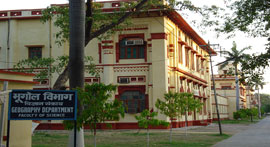 An International Seminar on 'Technology, Energy and Sustainable Rural Environment' will be held in Varanasi, India, 23 – 25 February 2011. It is organised by the Dept. of Geography at Banaras Hindu University (BHU). It focuses on the fact that rural areas are the basic and prime source of wealth for the survival, sustenance and overall development of the people of the developing world in general and that of the countryside in particular. The man's quest for development without taking due care of rural areas has made such areas vulnerable, unsustainable, unhealthy and unproductive especially in developing world. Hence, there is an ardent need to, formulate programmes and enact policies to develop appropriate technology and energy strategy at national, regional and local levels. All this calls for debate and discussion by scholars, scientists, researchers, administrators and policy makers for which this Seminar may provide a common platform. Abstracts should be submitted before 15 November 2010. More information from Prof. M.B. Singh, Secretary General of the Seminar.

• Other conferences connected to South Asian studies arranged all over the World
See SASNET's page, http://www.sasnet.lu.se/conferences.html#conf
Important lectures and seminars in Scandinavia
• Copenhagen seminar on The Transfer of Power and the Partition of India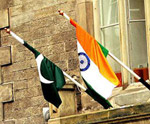 Dr. Anil Seal from Trinity College, Cambridge, holds a guest lecture on "The Transfer of Power and the Partition of India: Causes and Consequences" at the Asia Research Centre, Copenhagen Business School (CBS) on Monday 31 May 2010, 14.00–15.30. Using a historical perspective, Dr. Anil Seal investigates why the British transferred power in 1947, why British India was partitioned into two nations, India and Pakistan, and what have been some of the main consequences, geo-political, political, economic and social, of these momentous events. His argument is that partition was the price that the Congress Party high command willingly paid in order to achieve a strong centre for independent India and that it was the Congress, not the British, nor Jinnah, Pakistan's founder, and the Muslim League, who called the shots and insisted upon partition. He will conclude by briefly touching upon the massive consequences for South Asia of these events.
All are welcome. Venue: Room SV 108 (ground floor – pink end), CBS, Dalgas Have 15, Frederiksberg (central Copenhagen). More information.

• Information about South Asia related lectures and seminars
See SASNET's page, http://www.sasnet.lu.se/conferences.html
Business and Politics

• Increased Swedish diplomatic representation in Afghanistan
On Thursday 20 May 2010, the Government appointed the Secretary-General of the Swedish Committee for Afghanistan, Torbjörn Pettersson, as Sweden's Ambassador to Afghanistan. At the same time, Ambassador Krister Bringéus was appointed Senior Civilian Representative in Mazar-e-Sharif to increase the overall political presence in northern Afghanistan. The Government has created a new post of Senior Civilian Representative in Mazar-e-Sharif in northern Afghanistan. This is part of the increased emphasis on civilian operations in Afghanistan and capacity-building of Afghan structures. The Senior Civilian Representative will be responsible for overall political leadership and Swedish civilian activities in the area, while the military commander will continue to be responsible for military activities and security.
– Torbjörn Pettersson has been Secretary-General of the Swedish Committee for Afghanistan since 2008. He has previously worked for the Swedish International Development Cooperation Agency (Sida), where his positions included Head of the Finance and Corporate Development Department and Sida Country Director at the Swedish Embassy in Tanzania. He has also been Secretary-General of the Liberal Party and political adviser at the Prime Minister's Office from 1993 to 1994.
– Krister Bringéus is currently Sweden's Ambassador to Serbia. Prior to this he led the Swedish Delegation to the Organisation for Security and Cooperation in Europe (OSCE) in Vienna. He has also been Head of the European Security Policy Department at the Ministry for Foreign Affairs. His postings abroad include the embassies in Washington, Bonn, Moscow and London.

• Information about South Asia related business and politics in Sweden
See SASNET's page, http://www.sasnet.lu.se/polbuss.html
South Asia related culture in Scandinavia
• Talented Bharata Natyam dancer on Scandinavia tour

The young talented Bharata Natyam dancer Shivapriya Bagchi from Kolkata, India, again tours Sweden and Denmark during the period 16 May to 11 June 2010. Ms. Bagchi was trained by Guru Thankamoni Kutty at Kalamandalam in Kolkata and later by Guru Molly Roy. She is working as a dance teacher at Loreto House School, but has also made choreography over the Sanskrit drama Magaduta, and a number of Rabindranath Tagore's dramas.
Shivapriya Bagchi (nicknamed Munjini) performed in Copenhagen on Tuesday 18 May in Ansgarkirken on Mågevej 33. This concert was organised by Indisk Musikforening in Copenhagen. Shivapriya will give another dance performance at Skövde University during a cultural evening organised by Dr. Abul Mandal, on Monday 31 May, and finally perform in Lund at Theatre Sagohuset on Tuesday 1 June, at 20.00. Tickets for the Lund concert is provided by Sensus, phone 046-211 79 30. More information about the Lund performance.

• Summer camp with Indian classical Kathak dance and Hindustani music at Järvsö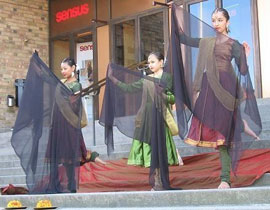 The Asian Dance Academy in Stockholm (Den Asiatiska Dansakademin, DADA) organises a summer camp with training in Indian classical Kathak dance and Hindustani music (on Tablas, Harmonium or Vocal), 4–8 August 2010 at Helsingegården in Järvsö, 320 km north of Stockholm. DADA is an association promoting Asian dance, music and culture in Sweden, an initiative taken by the professional Kathak dancer Veronica Tjerned.
Dance and music classes are also regularly held in Stockholm. The Tabla maestro Debasish Mukherjee from Kolkata, India, is connected to DADA and often gives courses.
More information about DAD activities during the summer 2010.

• More information about South Asia related culture in Sweden and Scandinavia
See SASNET's page, http://www.sasnet.lu.se/culture.html
New and updated items on SASNET web site
• Swedish departments where research on South Asia is going on:
Constantly added to the list of research environments at Swedish universities, presented by SASNET. The full list now includes 270 departments, with detailed descriptions of the South Asia related research and education taking place! Go to http://www.sasnet.lu.se/environment.html

• Useful travelling information
Look at http://www.sasnet.lu.se/travelling.html. Updated travel advises from the The British Foreign & Commonwealth Office about safety aspects on travelling to the countries of South Asia.
---
Best regards,
Lars Eklund
deputy director/webmaster
SASNET/Swedish South Asian Studies Network
SASNET is a national network for research, education, and information about South Asia based at Lund University. Its aim is to promote a dynamic networking process in which Swedish researchers co-operate with researchers in South Asia and globally.
The SASNET network is open to all the sciences. Priority is given to interdisciplinary cooperation across faculties, and more particularly to institutions in the Nordic countries and South Asia. SASNET believes that South Asian studies will be most fruitfully pursued as a cooperative endeavour between researchers in different institutions who have a solid base in their mother disciplines.
The network is financed by Lund University.
Postal address: SASNET – Swedish South Asian Studies Network, Scheelevägen 15 D, SE-223 70 Lund, Sweden
Visiting address: Ideon Research Park, House Alpha 1 (first floor, room no. 2040), in the premises of the Centre for East and South East Asian Studies at Lund University (ACE).
Phone: + 46 46 222 73 40
Fax: + 46 46 222 30 41
E-mail: sasnet@sasnet.lu.se
Web site: http://www.sasnet.lu.se

Back to SASNET


---