SWEDISH SOUTH ASIAN STUDIES NETWORK

---
Newsletter 89:
3 October 2008
• Colombo workshop on Women and migration in South Asia
In February 2009, SASNET will organise a workshop on "Women and migration in South Asia. Health and Social Consequences" in Colombo, Sri Lanka. The workshop will focus on research from the South Asian region on the consequences of migration for women, their children and families. Migration will include the movements of women or men to get work within or outside their own country or region as well as trafficking of women or children for sexual or other exploitation. The themes to be covered are the effects of such migration with respect to:
– social consequences
– gender perspectives including gender-based violence
– economy at family level
– health including sexually transmitted diseased
– child psychology and child development
The workshop is the first effort to realise the concept of SASNET sub-networks, put forward at the informal meeting by SASNET's South Asian Reference Group held in Delhi in November 2007 (more information), later decided upon by SASNET's board. One of the reference group members, Dr. Kumudu Wijewardena from the University of Sri Jayewardenepura (SJP) in Colombo will chair the Colombo workshop along with Prof. Gunilla Lindmark from the Division of International Maternal and Child Health (IMCH), Uppsala University. Participants will be invited from the South Asia region and from Swedish institutions. More information will follow.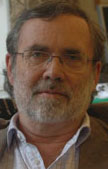 • Visit to Göteborg Book Fair and to the Nordic School of Public Health
On 25–26 September 2008, SASNET's deputy director Lars Eklund visited Göteborg to visit the 2008 Göteborg Book Fair, an important event with several South Asian features. Seminars were held with Mahasweta Devi, Ambai and other invited Indian writers, that have got their works translated into Swedish through the ongoing Indo-Swedish translation project. Read Lars Eklund's report from the book fair.
While in Göteborg, Mr. Eklund also made a visit to the Nordic School of Public Health (NHV), an eminent institution of higher education funded by the the Nordic Council of Ministers. Lars met with the Vice-Chancellor Professor Göran Bondjers (photo to the right) and discussed new South Asia related research projects at NHV.
• Read Dr. Durre S. Ahmed's texts before the SASNET seminar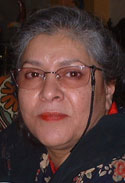 Dr. Durre S. Ahmed, Head of Communication & Cultural Studies, National College of Arts, Lahore, Pakistan, will give a seminar in Lund, titled "Human Rights and Women's Activism in Contemporary Pakistan" on Tuesday 7 October 2008, 10.15–12.00. Chapters from the book "Gendering the Spirit: Women and Religion and the Post-Colonial Response" [2002], edited by prof Durre Ahmed, and an Article by Kishore Mahbubani, are recommended reading before the seminar. The seminar is jointly organised by SASNET, the Centre for Middle Eastern Studies (CME), and Lund University's Human Rights programme (based at the Centre for Theology and Religious Studies). Dr. Ahmed has a doctorate in Communications from Columbia University in New York, but is also a practicing psychotherapist. From her South Asian vantage point she delivers a civilisatory critique of modernisms and the Cartesian derived ethos of 'The West'. Being also a protagonist of dialogue between adherents of the different world religions, Dr Ahmed currently includes in her analysis also different forms of Islam, criticizing "hegemonic notions of masculinity" found within Islam. Venue: Room 218, Centre for Theology and Religious Studies, Allhelgona Kyrkogata 8, Lund. More information.
• SASNET/UPF seminar with David Ludden, Katak Malla and the Nepalese Ambassador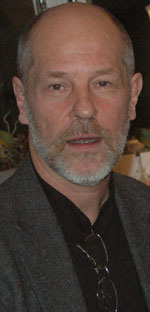 A joint SASNET/UPF (Association of Foreign Affairs at Lund University) seminar on the political development in Nepal will be held on Thursday 23 October 2008, 19.30–21.00. David Ludden (photo to the right), Professor of Political Economy and Globalization in the Department of History at New York University, USA has been invited by SASNET to be the main speaker in the seminar, with a presentation titled "Where is the revolution? Towards a Post-National Politics of Social Justice". Prof. Ludden received his PhD from the University of Pennsylvania in 1978 and was Professor of History there from 1999-2008. His research concentrates on South Asia and on histories of development in very long-term perspective, focusing on economic development, agrarian conditions, health environments, empire, inequality, and social conflict. In August 2008, he was invited by the Social Science Baha to hold the 2008 Mahesh Chandra Regmi Lecture in Kathmandu.
Other participants to the Lund seminar will be Dr. Katak Malla from the Dept. of Law, Stockholm University, who will talk about "Nepal from monarchy to republic: the ongoing political process"; and HE the Ambassador of Nepal to Denmark (with a side accreditation to Sweden), Mr. Vijaykant Lal Karna, who is also a political scientist by profession, having worked at Tribhuvan University for 20 years.
SASNET's former Director Prof. Staffan Lindberg, Dept. of Sociology, Lund University will be the moderator. Venue for the seminar: Auditorium (Hörsalen) at Lund University's Centre for Languages and Literature (SOL-Centrum), Helgonabacken 14, Lund. See the full information about the seminar and the three speakers (as a pdf-file).
• Supplementary Workshop Grants available
Besides the ordinary planning grants – distributed once a year – SASNET also has a supplementary form of small workshop grants. These smaller workshop grants can be applied for throughout the year, and the decision making process is faster than and separate from other SASNET grants. Only students, researchers, and teachers based at Swedish universities and university colleges are eligible to apply, and the maximum amount is SEK 15 000 (including administrative costs). The aim of these supplementary workshop grants is to facilitate collaboration between Swedish scholars in the field of South Asian Studies. It is specifically intended to support young researchers in initiating new academic projects or assist them to be brought into contact with established researchers and networks. A maximum of SEK 75,000 will be distributed during 2008. Please note that the workshop should be held within Sweden.
• More information about SASNET and its activities
See SASNET's page, http://www.sasnet.lu.se/sasnet.html
• Stockholm University heads for extensive research collaboration with JNU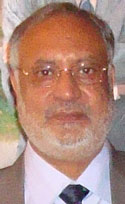 Stockholm University is currently preparing for an extensive research collaboration agreement with Jawaharlal Nehru University (JNU) in New Delhi, India. The agreement will cover a wide range of disciplines, including Political Science, Environmental Studies, Energy and Security, Social Anthropology, Physical and Human Geography and Regional Development, Gender Studies, Central and South Asian Studies, Economic History and International Relations, and International Law. Psychology, History, and Sociolinguistics may also be included. Dr. Per Hilding, Dept. of Economic History at Stockholm University initiated the collaboration agreement during a visit to JNU in March 2008. This was followed by a visit to Stockholm by Prof. Harjit Singh (photo to the right), Dean for the School of Social Sciences at JNU, in the middle of September 2008. There he met with Stockholm University (SU) Vice-Chancellor Kåre Bremer and other high-profile representatives of SU to discuss the exact forms for the collaboration – that will not only focus on students and teachers exchange, but also include common activities such as joint conferences, seminars and research projects. In February 2009, Kåre Bremer will visit JNU to sign the collaboration agreement, and a first joint research workshop is supposed to be organised either in Stockholm or New Delhi during the Spring 2009. More information.
•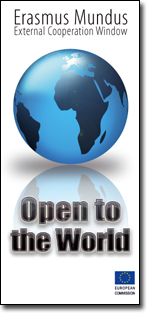 Decision taken for Erasmus Mundus External Cooperation Window programme lot 15
A formal decision to launch the Erasmus Mundus External Cooperation Window programme (EMECW) lot 15 – the India lot to be coordinated by Lund University – was finally taken at the ninth EU-India Summit held in Marseilles, France on Monday 29 September 2008. The agreement to implement the EMECW programme, with a mobility flow of 400 fully funded students, researchers and academic staff per year, is included in the revised EU-India Joint Action Plan (JAP) that was agreed upon during the Summit. Read the full JAP declaration.
SASNET has been instrumental from the beginning in facilitating the successful application for the EMECW lot 15 mobility programme. The consortium consisting of 12 universities in Europe and 8 universities in India was selected for funding by the European Commission's Education, Audiovisual and Culture Executive Agency (EACEA) already on 13 June 2008, but the publication of the result has remained pending for nearly four months (it is still to be posted on their web page) due to the delayed signature of a Financing Agreement between the European Commission and the Government of India. Besides the coordinating institution – Lund University, the European members of the consortium are • Karolinska Institutet Medical University (KI) in Stockholm; • Katholieke Universiteit Leuven, Belgium; • Pierre & Marie Curie University (UPMC) in Paris, France; • Freie Universität Berlin, Germany; • Albert-Ludwigs-Universität Freiburg, Germany; • Politecnico di Milano, Italy; University of Vilnius, Lithuania; • University of Amsterdam, Netherlands; • International Institute for Geo-Information Science and Earth Observation (ITC) in Enschede, Netherlands; • Norwegian University of Science and Technology (NTNU) in Trondheim, Norway; and • University of Deusto in Bilbao, Spain.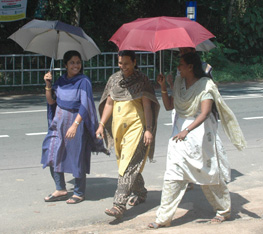 The Indian consortium members are • University of Delhi; • Jadavpur University, Kolkata; • University of Pune; • University of Kerala; • Indian Institute of Technology (IIT) in Kanpur; • Tata Institute of Social Sciences (TISS) in Mumbai; • Pravara Institute of Medical Sciences in Loni, Maharashtra; and • Anand Agricultural University, Gujarat.
Additionally, four associate partners (two in Europe and two in India) are connected to the consortium: • Swedish Organisation for Individual Relief (SOIR) based in Lund, Sweden; • ALBOAN Foundation, Madrid, Spain; • Centre for Research and Education for Social Transformation (CREST) in Kozhikode, Kerala; and • Sampark Journal of Global Understanding in Kolkata. The role of these institutions will be to suggest candidates for the mobility programme from so-called vulnerable groups (target group 3).
More information about all EMECW programmes, including the second South Asia lot, No. 12 – also coordinated by a Swedish university (Mälardalen University).
• EURECA programme coordinated by Mälardalen University
The second Erasmus Mundus External Cooperation Window programme focusing on Souh Asia – lot No 12 – is coordinated by Mälardalen University (Mälardalens högskola) in Västerås. The university consortium behind lot 12 comprises of 16 universities, nine in Europe and seven in South Asia – out of which 4 are in India, and 1 each in Nepal, Pakistan and Sri Lanka. The programme has been given the name EURECA ( European Research and Collaboration Project with Asia), and it will have a mobility flow of 320 fully funded students, researchers and academic staff per year. The project coordinator is Prof. Sasikumar Punnekat, School of Innovation, Design and Engineering at Mälardalen University. Uppsala University is a second Swedish member of the consortium. The lot has got a changed geographical focus, excluding Afghanistan and Bhutan that originally should have been included. The South Asian universities within the consortium are Amrita Vishwa Vidyapeetham University in Coimbatore; Indian Institute of Information Technology and Management Kerala (IIITM-K) in Thiruvananthapuram; Indian Institute of Technology (IIT) in Kanpur; XLRI School of Business & Human Resources in Jamshedpur; Institute of Engineering at Tribhuvan University in Kathmandu, Nepal; Lahore University of Management Sciences (LUMS), Pakistan; and University of Colombo, Sri Lanka. More information about the EURECA project.
• Time to apply for new External Cooperation Window Asian Region programme


Proposals are now invited by European Commission's Education, Audiovisual and Culture Executive Agency (EACEA) for another similar mobility programme focusing on Asia. The new External Cooperation Window Asian Region programme is specifically targeted to promote cooperation between higher education institutions and the exchange of students, researchers and academic staff from EU member states with countries in the so-called Asia Regional window (including all nations of South Asia). Any proposal for this programme should include universities in Afghanistan, Bangladesh, Bhutan, Cambodia, Myanmar/Burma, Nepal and Pakistan, but universities in a number of optional countries may also be included. India, Maldives and Sri Lanka are optional countries in South Asia (the other Asian countries being China, Indonesia, Malaysia, North Korea, Philippines and Thailand). Deadline for submission of proposals to this Asian Region programme, involving a mobility flow of 360 individuals, is Friday 31 October 2008. In this case all individual mobility must start at the latest by 1 September 2009. Just like the other programmes mentioned above, the scheme for this programme could run for three years. The Agency plans to announce the award decision by the end of November 2008. Full information about the EMECW Asian Region programme, including the Call for proposal.
• India-EU Higher Education Symposium to be held in New Delhi


The India-EU Higher Education Symposium will be held on Wednesday 12th November 2008 in New Delhi. The main objective of the India-EU Higher Education Symposium is to address EU-Indian higher education policy and cooperation issues. It will provide a platform for high-level dialogue between government officials, key senior managers and policy makers from India and Europe and representatives from higher education institutions and academic networks. The aims of the Symposium are to: • facilitate collaboration between EU and Indian higher education institutions; • exchange information on policy issues and practices through sharing key development issues in academic cooperation between senior educationalists and policy leaders; • create a forum for strategic and policy dialogue to enhance mutual understanding of priorities and possible future cooperation areas; and • identify common agendas, possible cooperation areas and to develop mutually beneficial collaborative projects.
The India-EU Higher Education Symposium is an event of the European Commission and will be implemented by a consortium composed of three European agencies: The European University Association (EUA), German Academic Exchange Service (DAAD), and Netherlands Organization for International Cooperation in Higher Education (Nuffic). Following the Symposium, matchmaking activities will be organised to enable representatives from European and Indian higher education institutions to meet and discuss possibilities for future cooperation. Venue: InterContinental The Grand, Connaught Place, Delhi. More information.
• Asia-Studies Full-text Online offers access to prestigious research institutions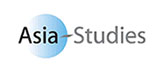 Asia-Studies Full-text Online is a premier database for the study of modern Asia-Pacific, acting as the exclusive licensee for some of the region's most prestigious research institutions. Asia-Studies.com brings together thousands of full-text reports covering 55 countries – including the 8 South Asian nations – on a multitude of business, government, economic, and social issues. Examples of specific subject coverage include finance, trade, environment, human resources development, best practices in government, fisheries, tourism, education and women's studies to name a few. The average study is 50 pages long, and contains statistics, research, analysis, and forecasts. Most contain statistical tables, charts, and/or graphs. All documents are simultaneously permanently archived into the Asia-Studies Full-text Online service, available by subscription (more information). Asia-Studies.com is compiled by International Information Services, a publisher and distributor of scholarly electronic databases. The study report providers include the Central Asia-Caucasus Institute and Silk Road Studies Program, a joint Transatlantic Research and Policy Center between Johns Hopkins University and the Institute for Security and Development Policy (ISDP) in Stockholm. South Asian institutions participating in the collaborative effort include the Bangladesh Centre for Advanced Studies (BCAS) in Dhaka, and the Centre for Bhutan Studies (CBS) in Thimphu. Go for the Asia-Studies Full-text Online.
In addition the Asia-Studies website offers the free Asia-Studies Monthly. This is an e-journal sent out with a dozen articles selected from the many added to the Asia-Studies Full-Text Online Database each month. Please sign up to get your free Asia-Studies Monthly.
• SSF supports innovative science-based projects in the area of environmental ecology and health


Swedish Sustainability Foundation is an organisation that supports innovative science-based projects in the area of environmental ecology and health. The purpose of the foundation is to promote sustainable technology for improvement of wellfare in poor areas of the world. The foundation shall achieve its purpose by raising funds and use those funds to enable sustainable commercial and social undertakings, private or community owned, that are consistent with the promotion of the purpose. The solutions supported by the company shall be sustainable in the long term considering the technological, medical, economic, political, environmental and commercial circumstances. The board includes one member affiliated with the Royal Institute of Technology (KTH) in Stockholm, and one affiliated with Karolinska Institutet Medical University. To be selected for support, projects must be sustainable in the long term perspective in technical, medical, ethical and ecological terms, have long term economical soundness and further long term social development, equality and welfare. To be elected the projects must be likely to become economically viable within a few years or sooner without further economical support from the foundation. More information about Swedish Sustainability Foundation.


One project already supported for two years deals with arsenic in drinking water in Bangladesh. Viola Vitalis, a Bangladeshi origin nutraceutical company, gets support for its efforts to create mobile clinics for treatment of arsenic poisoning. The company, based in California, has developed medication consisting of Arsenicure, an ointment for treatment of external symptoms and Ars-detox, a capsule formulation to neutralize the accumulated arsenic inside the body. The founder of Viola Vitalis is Dr. Abdul Kader (photo) who holds an MSc in Microbiology, an MBA in marketing and a PhD from Karolinska Institutet in Molecular Microbiology. For the first time, the Swedish Sustainability Foundation now reach out for assistance from outside donors. More information about the project.
• Thousands of English-language university essays from Sweden available on the net
Essays.se is a new digital resource which enables you to search and download thousands of English-language university essays from Sweden. The web site gives non-Swedish speakers access to essays published at Swedish universities. At the moment you will find 8616 essays through this website, but more are added each week - as soon as they are finished by the students and submitted by the Swedish universities. Essays.se is the English language version of a website titled Uppsatser.se. At this main site, there are currently links to more than 45.000 essays and final theses, most of them however written in Swedish. At Essays.se you will only find the English-language essays. More information about Essays.se.
• Post-Doctoral Research Fellowships in South Asian Studied available in Oslo
Post-Doctoral Research Fellowships in South Asian or East Asian Studies are available at the Dept. of Culture Studies and Oriental Languages (IKOS), Faculty of Humanities, University of Oslo. The successful candidates should in her/his research project work on a topic related to culture, history, religion, language and/or society in South Asia or East Asia. The necessary language competence to carry out the project must be documented. The applicant's post-doctoral research project should preferably be related to one of the ongoing research projects at the department. For research projects at IKOS, see http://www.hf.uio.no/ikos/english/research/. The fellowship is for 4 years, out of which 25% is spent on duties for the department. These duties may include teaching and administrative work and will include acquiring formal basic university pedagogical competence. Applicants must hold a degree equivalent to a Norwegian doctoral degree in a relevant field. The main purpose of post-doctoral research fellowships is to qualify researchers for work in top academic positions within their disciplines. Applicants must submit a project description, including a schedule of activities. It is to be assumed that the project will be completed within the 4-year period. For further information, contact Rune Svarverud, director of research IKOS, or Anne Stovner, research coordinator IKOS. Closing date for applications is 15 November 2008.
• Yale announces positions for full-time Lectors in South Asian Languages
The South Asian Studies Council at MacMillan Center, Yale University, USA seeks two full-time Lectors in South Asian Languages beginning July 1, 2009, each for a three year term, renewable. Primary duties include teaching five courses per year including elementary (2 courses) and intermediate (2 courses) in the target language (Hindi or Tamil) in four learning-skill areas: reading, writing, speaking, and listening. The fifth course will focus on literary, social, political, cultural and/or sociolinguistic topics related to the target language (as determined on the basis of the appointee's qualifications and expertise). The Lector will advise students and participate in program building of South Asian Studies at Yale, specifically, in developing overseas language and other study opportunities. He/She will also engage in developing the broad curriculum and the pedagogic materials for the target language. Applicants must have: 1) native or near-native fluency in the target language (Hindi or Tamil); 2) strong English communication skills; 3) experience in teaching the target language as a second language in a college or university environment; 4) an M.A. or other advanced degree in a relevant discipline (e.g. South Asian languages, literature, linguistics); 5) demonstrated ability and enthusiasm for in-class language instruction. Review of applications will begin on November 15, 2008, and continue until both positions are filled. Please send your application letter, curriculum vita, and three letters of recommendation to Chair, South Asian Studies Council, Luce Hall, 34 Hillhouse Avenue, P.O. Box 208206, New Haven, CT 06520, U.S.A. Please clearly indicate on the envelope whether the application is for the Hindi or the Tamil position. Submissions by email to Barbara.Papacoda@yale.edu will be accepted only if properly identified with full title, institution, and contact information of the sender.
• Assistant Professorship in Gender and Equity Applications at University of Toronto Scarborough
are invited for a tenure-stream position at the rank of Assistant Professor in Gender and Equity with special reference to Asia, Department of Humanities, University of Toronto Scarborough (UTSC), Canada to begin July 1, 2009. This is an open-field position in the Global Asia Studies program and Women's Studies. Special consideration will be given to applicants who are proficient in one or more Asian language and culture area, and who demonstrate a breadth of inter-disciplinary scholarship and commitment to the humanities. The Department particularly encourages applications from scholars who can contribute to interdisciplinary teaching and research and whose work pushes beyond conventional boundaries. The successful candidate will teach undergraduate and graduate courses and will supervise graduate students in his/her area of expertise. The candidate will be expected to share responsibility for framing and teaching broad and specialist undergraduate courses in the Global Asia Studies program and in Women's Studies. PhD and clear evidence of excellence in teaching and research are required. Cosing date for applications is October 27, 2008. More information.
• Researcher in International Relations or Urban Dynamics for CSH
The Centre de Sciences Humaines (CSH), New Delhi invites applications for a researcher in International Relations or Urban Dynamics. The Centre de Sciences Humaines(CSH) is part of the network of 27 research centres of the French Ministry of Foreign Affairs. The Centre's activities are primarily oriented towards the study of issues concerning the contemporary dynamics of development in India, in its regional and international context. This post will commence in February 2009 for 3 years and can be extended by 1 year. The researcher will, under the supervision of the Director, be responsible for coordinating the activities of the division "International Relations and Regional Processes in South Asia" or of "Urban Dynamics", at CSH, including the scientific and administrative follow-up of the projects undertaken by the researchers and the supervision of doctoral students. He/she will also contribute to the growth of the institutional network of the CSH, further enhancing the exchanges with the Indian academic milieu and developing projects in collaboration with Indo-European and international teams. The post is open to young French researchers holding a doctorate in International Relations, Political Science, Sociology, International Law, Economics, Geography, Demography or Urban Studies, to the members of institutions of higher education and research in France, as well as to candidates of the European Union holding an equivalent degree. The candidate must be a specialist in his/her discipline having a good knowledge of South Asia, capable of integrating into a multicultural and multidisciplinary research team, and of coordination and scientific management. The candidate should be fluent in French as well as written and spoken English. An Indian language will be an added advantage. Deadline for applications is 20 October 2008. More information (as a Word-file).
• More information about South Asia related research at Swedish and Nordic universities
See SASNET's page, http://www.sasnet.lu.se/research.html
• More information about South Asia related education at Swedish and Nordic universities
See SASNET's page, http://www.sasnet.lu.se/education.html
• Copenhagen seminar on Translocal Religious Devotion
A seminar entitled "Translocal Religious Devotion. Religion, Ritual and Politics in North India and Pakistan"Religion, Ritual and Politics in North India and Pakistan" will be held in Copenhagen on Friday 10 October 2008. It is organised by the Dept. of Cross-Cultural and Regional Studies, University of Copenhagen. The speakers include Prof. Durre S. Ahmed from the National College of Arts in Lahore, Pakistan, who will talk about "Gender, Ritual and Islam: A Case Study of Muslim Devotional Rituals"; Dr. Jürgen Frembgen, Museum of Ethnology in München, Germany who will talk about "Dhammal and the Performing Body. Trance Dance in the Devotional Sufi Practice of Pakistan"; and Dr. Kristina Myrvold, Dept. of History and Anthropology of Religions, Lund University who will talk about "Engaging with the Guru: Devotional Practices in Sikhism". Venue: Dept. of Cross-Cultural and Regional Studies, History of Religions Section, room 0.26, Artillerivej 86, Copenhagen. More information.
• International Human Dimensions Workshop in New Delhi


The Sixth International Human Dimensions Workshop (IHDP 2008) will be held in New Delhi 12–15 October 2008. The workshop is organised by IHDP (the International Human Dimensions Programme on Global Environmental Change). The workshop is connected to the larger so-called IHDP Open Meeting 2008 (the 7th International Science Conference on the Human Dimensions of Global Environmental Change going on at the same time – in collaboration with TERI, The Energy and Resources Institute in New Delhi) and its conference theme for the year being "Social Challenges of Global Change".
The IHDP 2008 workshop will encompass four parallel seminars on the following topics: 1. The Human Dimension of Health and Global Environmental Change: Global Change & Urban Health; 2. Transitions to Sustainability through System Innovation; 3. Urban and Regional Carbon Management ; and 4. Sustainable Adaptation to Climate Change. Each seminar will be led by a selected organization, each of which will give a three and a half- day training on the theme of their choice. The targeted participants are researchers (natural as well as social scientists) working in the field of Global Environmental Change; and decision makers, stakeholders and professionals associated with governmental and non-governmental organizations, civil societies, and private industries. Venue: Indian Habitat Ceentre, Lodhi Road, New Delhi.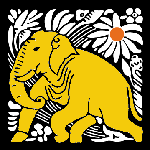 • Veena Das keynote speaker in Madison
The 37th Annual Madison Conference on South Asia will be held on October 16–19, 2008. The conference attracts over 500 scholars and specialists on South Asia and is a great venue for intellectual, professional, and social exchange. Veena Das, Professor of anthropology at the Johns Hopkins University, Baltimore, will deliver the keynote address "Violence and the Reinhabiting: Reinhabiting the Everyday." Panels, roundtables, and individual papers on all topics pertaining to South Asian studies are welcome. Registration and proposal submission forms (single papers, panels, roundtables, preconferences) are available on line. Venue: Madison Concourse Hotel, Madison, Wisconsin, USA. More information.
• Third Annual Himalayan Policy Research Conference in Madison
The Third Annual Himalayan Policy Research Conference will be held in Madison, Wisconsin, USA, on Tuesday 16 October 2008. It is organised by the Nepal Study Center as a pre-conference event in connection to the University of Wisconsin's 37th Annual Conference on South Asia. Reserachers within the fields of development, democracy, governance, or environment, are invited to present papers on socio-economic growth (macro or sectoral), political transition, institutional development, governance and administrative reform, poverty and income distribution, education and health, regional development, gender and ethnicity, trade and remittances, aid and foreign direct investment, resource and environmental management, public-private partnership in technology and investment, child labor, and many other issues. Venue: Madison Concourse Hotel. More information.
• Oslo workshop on Adaptation to Environmental Challenges in South Asia
A Workshop titled "Politics of Adaptation to Environmental Challenges in South Asia in the 21st Century" will be held at Oslo University 7–9 November 2008. The workshop is organised by Prof. Pamela Gwynne Price, Dept. of Archaeology, Conservation and History (IAKH); and Prof. Arild Engelsen Ruud, Dept. of Culture Studies and Oriental Languages (IKOS). The intent of this workshop is encourage discussion about possible methods and approaches for dealing with the unpredictable, political aspects of adaptation to climate change. Venue: Soria Moria Hotel and Conference Center in a woods on the edge of Oslo, Norway. More information.
• 11th North America Bangla Literature and Culture Convention
The 11th North America Bangla Literature and Culture Convention (NABLCC) will be held in Los Angeles, California on 28–29 November 2008. The purpose of this convention is to promote Bangla literature and culture. Previous conventions have been stories of success and were attended by intellectuals and performers from North America, Bangladesh, India and Europe. Papers and articles are invited on "History of Bangla Literature and Culture from 1700 through 2008". The authors can pick any topic within any segment of the above time period. All submitted papers will go through peer review process and the accepted papers will be published in the proceedings of the convention. Deadline for submission of papers is 15 October 2008.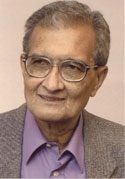 • First World Social Science Forum to be held in Bergen
The International Social Science Council (ISSC) has chosen Bergen, Norway to be the venue of the first so-called World Social Science Forum. The conference, titled "One Planet – Worlds Apart" will be held 10–12 May 2009. It will be convened by ISSC and co-organized by the University of Bergen and the Rokkan Centre. The opening keynote address will be given by Amartya Sen (photo), Lamont University Professor at Harvard University, USA. His presentation is titled "Challenges for the Social Sciences in the New Century". Other keynote speakers include Rajendra Pachauri, Chairman of the UN's Intergovernmental Panel on Climate Change. His presentation is titled "Can Science Save Us? The Challenges for the Social Sciences from Climate Change". More information.

• Deadline for abstracts to the 2009 ICAS6 conference
The 6th International Convention of Asia Scholars (ICAS6) will be held in Daejon, South Korea, 14–17 August 2009. It will be hosted by the Chungnam National University (CNU), the Center for Asian Regional Studies (CARS) and Daejeon Metropolitan City. The overarching theme will be "Think Asia!". More than 1,500 Asia Studies specialists in the fields of the Human and Natural Sciences from all over the world are expected to participate. For the third time the ICAS Book Prizes will also be awarded during the convention, in the categories: Humanities, Social Sciences, Best PhD and Colleagues' Choice Award. Deadline for submission of individual abstracts is 15 October 2008. The same date applies to submission of organized panels – organized by a group of different (national) backgrounds. The deadline for submission of institutional panels – constituted and sponsored by an institution, association or a network – is 15 November 2008. More information.
• Other conferences connected to South Asian studies arranged all over the World
See SASNET's page, http://www.sasnet.lu.se/conferences.html#conf
Important lectures and seminars in Scandinavia
• Oslo lecture by Senior Advocate to the Supreme Court of India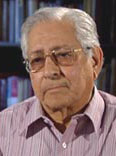 Soli Sorabjee, Senior Advocate to the Supreme Court of India will give a guest lecture at Oslo University on Monday 6 October 2008, 12.15–14.00, on "Evolution of the Basic Structure Doctrine by the Supreme Court of India & Its Implications and Impact on Constitutional Amendments". Mr. Sorabjee was Attorney-General of India between 1998 and 2004, and in 2002, he was awarded the Padma Vibhushan for his defence of the freedom of expression and the protection of human rights. On the international circuit, he is Special Rapporteur to the United Nations Human Rights Commission since 1997, and a member of the United Nations Subcommission on Prevention of Discrimination and Protection of Minorities since 1998. The seminar is organised by the Research group for Constitutional Studies at the University of Oslo. Venue: Corner room, 1st floor, Dept. of Public and International Law, Domus Bibliotheca, Karl Johansgt. 47, Oslo.
• Lund workshop on Legal Empowerment of the Poor
Lund University Centre for Sustainability Studies (LUCSUS) invites to a workshop titled "Legal Empowerment of the Poor" on Wednesday 8 October 2008, 13.00–17.15. The workshop follows the recent launch of a report by the High Level Commission on Legal Empowerment of the Poor, showing that four billion people – the majority of the world's people – are excluded from the rule of law. The report was made by a group comprising 30 high level commissioners from across the world and co-chaired by former U.S. Secretary of State Madeleine K. Albright and Peruvian economist Hernando de Soto. It calls on governments, international institutions and civil society to make legal empowerment a top agenda item in the fight against global poverty. The participants in the Lund seminar include Prof. Boel Flodgren, Dept. of Business Law, Lund University School of Economics and Management; Prof. Håkan Hyden, Dept. of Sociology of Law; and Prof. P-O Östergren, Dept. of Social Medicine and Global Health who will talk about "International to national linkages – spatial justice". Prof. Göran Djurfeldt, Dept of Sociology; and Prof. Lennart Olsson, Founding Director of LUCSUS will discuss " Society – nature linkages – environmental justice". Naresh C. Singh, Executive Director of the Commission on Legal Empowerment of the Poor, will take part via video link in the concluding panel discussion on how to move the LEP agenda forward. Venue: Stora Algatan 4, 1st floor, Lund. More information.
• Göteborg seminar on EU trade policy goes Asia?
The Centre for European Research at Göteborg university (CERGU) invites to a one-day seminar titled "EU trade policy goes Asia?" on Thursday 9 October 2008, 9.30–16.30. The seminar includes lectures by Claes Alvstam, Professor in international economic geography at the School of Business, Economics and Law at Göteborg University. He will speak about "EU trade policy goes Asia – or does it?" Fredrik Erixon, Director for the European Centre for International Political Economy (ECIPE) in Brussels will speak about "Denominators of EU-Asia trade integration: exchange rates, comparative advantages, and trade policy institutions. Examples from China and India". Venue: CG-salen, School of Business, Economics and Law, Vasagatan 1, Göteborg. More information.
• Colin Gonsalves participates in Stockholm seminar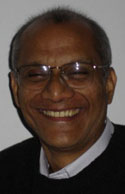 Amnesty International Sweden organises a seminar on Death Penalty in Stockholm on Friday 10 October 2008, 13.00–17.30. The seminar commemorates the 30th anniversary of the international conference against death penalty that Amnesty organised in Stockholm in 1977. The 10th of October has since been proclaimed to be the World day against death penalty. Among the participants at the Stockholm seminar are Colin Gonsalves (photo), founder of the Human Rights Law Network in India. He will talk about "Can society escape the noose: The death penalty in India". Participants should register before Friday 3 October to Anna Massarsch. Venue: Swedish Medical Society premises, Klara Östra Kyrkogata 10, Stockholm. Full information about the seminar.
• Oslo presentation by Stephen P. Cohen


Prof. Stephen P. Cohen, Brookings Institution, Washington DC, USA, has been invited to Oslo for an informal presentation and dialogue at the International Peace Research Institute (PRIO) on Tuesday 14 October 2008, 10.00. Dr. Cohen joined Brookings as Senior Fellow in Foreign Policy Studies in 1998 after a career as a professor of Political Science and History at the University of Illinois. In 2004 he was named by the World Affairs Councils of America as one of America's five hundred most influential people in the area of foreign policy. Dr. Cohen is the author, co-author or editor of over twelve books, mostly on South Asian security issues, the most recent being Four Crises and a Peace Process: American Engagement in South Asia ( 2007) and The Idea of Pakistan (2004). Dr. Cohen is currently a member of the National Academy of Science's Committee on International Security and Arms Control, and was the founder of several arms control and security-related institutions in the U.S. and South Asia. While at PRIO, Dr. Cohen will discuss several topics related to South Asian regional security, including the current political environment in Pakistan, India-Pakistan relations in light of recent developments in Afghanistan, and ramifications of the Indo-US nuclear agreement. Venue: Philosopher's Hall, PRIO, Hausmanns Gate 7, Oslo. Please RSVP to Jason Miklian if you are interested in attending or have any questions about the event. The presentation is open to the public. More information.
• Book launch seminar with Hal Wilhite in Oslo
The Centre for Development and the Environment (SUM) at the University of Oslo invites to a book launch seminar to introduce Dr. Harold Wilhite's new book titled "Consumption and the Transformation of Everyday Life: A View from South India", on Tuesday 14 October 2008, at 16.00. The commentator will be Prof. Thomas Hylland Eriksen. Venue: SUM, Sognsveien 68, 2nd floor, Oslo. More information.
• Oslo seminar on Economic, Social and Cultural Rights
The Norwegian Human Rights Fund celebrates its 20th Anniversary with a public seminar titled "Fighting for the Fulfilment of Economic, Social and Cultural Rights – Experiences from the South" in Oslo on Thursday 23 October 2008, 11.00–15.30. One of the speakers is Ms. Tanveer Jahan, Director of Democratic Commission for Human Development and local consultant for the NHRF in Pakistan. She will talk about "Economic Social and Cultural Rights in Pakistan: A study in deprivation, vulnerability and banality". Mr. E.V. Paul, Human Rights activist and former Secretary General in Young Men's Christian Association, and local consultant for the NHRF in India, will talk about "Ensuring State Accountability: Indian Human Rights Community's Campaign to protecting ESC Rights". Venue: The Norwegian Human Rights House, Tordenskioldsgt. 6b, Oslo.
• Roskilde seminar with Prof. Anthony D'Costa

Prof. Anthony D'Costa from Copenhagen Business School (CBS) will lecture on "What Does Development Mean in an Age of Globalization? Some Critical Reflections" in Roskilde on Friday 24 October 2008, 10–12. The seminar is organised by the Center for International Development Studies, Dept. of Society and Globalisation (ISG) at Roskilde University (RUC). The presentation is both a social and economic commentary on contemporary development in India. It situates India in its Long March to Capitalism, where development is predicated as much on capitalist market development as it is on structural change. Both are contributing to social and economic transformation in an uneven and inegalitarian way. I take four topics to critically reflect on the nature of the development process under globalization and the implications for social outcomes. The first is the agricultural sector and its place in Indian development. The second is the emergence of the Indian middle class and its penchant for consuming fossil fuels. The third is the growth of the Indian IT industry and its impact on class structure. The fourth is the contemporary practice of economic nationalism abroad and its selective delinking from meaningful social policy at home. In the end the development of India thus far generates its own development challenges, whose resolution demands wider and deeper social policies. Participation is free. Registration not required. For further information contact cides@ruc.dk. Venue: Building 22.2, Roskilde University, near Trekroner Station.
• Copenhagen lecture with David Ludden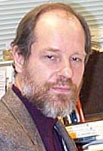 Prof. David Ludden from the Dept. of History, New York University will also hold a lecture in Copenhagen on Friday 24 October 2008, 13.00–15.00. He will speak about "Inequality and Development Regimes: The Contrasting Cases of Nepal and Bangladesh". He will discuss how in global development discourse, each nation governs its own economy, so that each 'developing economy' is developing itself. But poor nations are not operationally independent; they work inside a global development regime whose leading authorities are in rich western countries and institutions. A poor country cannot be its own master. Neither is a poor nation singular and unitary: internal inequality defines the logic of development. External and internal inequalities are thus not mere outcomes of uneven development; they are inputs shaping development programmes and practices. Nepal and Bangladesh provide contrasting examples of how these inequalities operate in the global regime today. The seminar is jointly organised by the Danish Institute for International Studies (DIIS) and the Nordic Institute of Asian Studies (NIAS). It will be introduced and chaired by DIIS SEnior Researcher Neil Webster. Venue: DIIS, Main Auditorium, Strandgade 71, ground floor, Copenhagen. More information.
• Copenhagen lecture with Abdul Sheriff
Professor Abdul Sheriff, Executive Director of the Zanzibar Indian Ocean Research Institute (ZIORI) holds a guest lecture in Copenhagen on "Prominent Issues in Contemporary Indian Ocean Research", on Wednesday 29 October 2008, 10.00–12.00. The seminar is organised by the Dept. for Cross-Cultural and Regional Studies, University of Copenhagen, on behalf of the Indian Ocean as Visionary Area Network. This network is a collaboration project between researchers in Denmark, India and South Africa (and also including Nordic and European colleagues) who are engaged in studies of transnationalism and cultural exchanges around the Indian Ocean (more information about the network). Recently, Prof. Abdul Sheriff was one of the conveners of a conference on 'The Indian Ocean: The Largest Cultural Continuum in the World', held in Zanzibar in August 2008. He is the author of the books "Slaves, Spices and Ivory in Zanzibar: Integration of an East African Commercial Empire into the World Economy, 1770-1873" (1987), and "The Early Dhow Culture in the Indian Ocean: From the Periplus to the Portuguese" (forthcoming). Venue for the seminar: Auditorium 368, Snorresgade 17-19, Copenhagen.
Business and Politics
• Information about South Asia related business and politics in Sweden
See SASNET's page, http://www.sasnet.lu.se/polbuss.html
South Asia related culture in Scandinavia
• Several Indian writers at the 2008 Göteborg Book Fair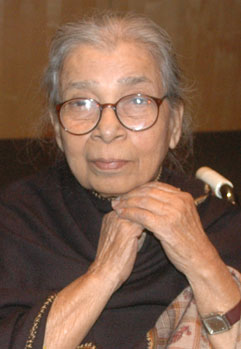 Even though it was not the main country in focus for the 2008 Göteborg Book Fair (Bok- och Biblioteksmässan) there was quite a focus on India. Several Indian writers, among them the legendary Bengali writer and cultural personality Mahasweta Devi (photo) were present at the book fair that was held 25–28 September.They were all invited to Sweden by the Indian Library in Sweden (Indienbiblioteket), that in September 2008 again coordinated the publication of a number of Indian books translated into Swedish. There were however also many other South Asia related events at the 2008 Göteborg Book Fair, including a seminar on "New Colonial powers advancing", focusing on the strong role that China and India now play in Africa. Read Lars Eklund's report from the 2008 Göteborg Book Fair.
• Kolkata musicians give concert in Lund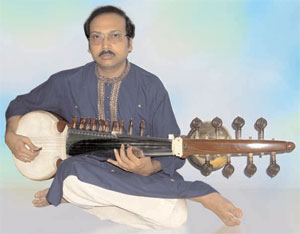 An Indian classical music concert will be organised at Theatre Sagohuset in Lund on Saturday 11 October 2008, at 15.00. Prosenjit Sengupta and Subrata Manna from Kolkata, India, perform a programme on their respective instruments Sarod and Tabla. The concert, organised by the Association for Indo-Swedish Cultural Exchange will be preceded by a Durga puja ceremony outside the hall. Venue: Theatre Sagohuset, Revingegatan 8, Lund. More information.
• More information about South Asia related culture in Sweden and Scandinavia
See SASNET's page, http://www.sasnet.lu.se/culture.html
New and updated items on SASNET web site
• Swedish departments where research on South Asia is going on:
Constantly added to the list of research environments at Swedish universities, presented by SASNET. The full list now includes 231 departments, with detailed descriptions of the South Asia related research and education taking place! Go to http://www.sasnet.lu.se/environment.html
• Useful travelling information
Look at http://www.sasnet.lu.se/travelling.html. Updated travel advises from the The British Foreign & Commonwealth Office about safety aspects on travelling to the countries of South Asia.
---
Best regards,
Sidsel Hansson Lars Eklund
SASNET/Swedish South Asian Studies Network
SASNET is a national network for research, education, and information about South Asia, based at Lund University. The aim is to encourage and promote an open and dynamic networking process, in which Swedish researchers co-operate with researchers in South Asia and globally.
The network is open to all sciences. Priority is given to co-operation between disciplines and across faculties, as well as institutions in the Nordic countries and in South Asia. The basic idea is that South Asian studies will be most fruitfully pursued in co-operation between researchers, working in different institutions with a solid base in their mother disciplines.
The network is financed by Sida (Swedish International Development Cooperation Agency) and by Lund University.

Postal address: SASNET – Swedish South Asian Studies Network, Scheelevägen 15 D, SE-223 70 Lund, Sweden
Visiting address: Ideon Research Park, House Alpha 1 (first floor, room no. 2040), in the premises of the Centre for East and South East Asian Studies at Lund University (ACE).
Phone: + 46 46 222 73 40
Fax: + 46 46 222 30 41
E-mail: sasnet@sasnet.lu.se
Web site: http://www.sasnet.lu.se

Back to SASNET


---