SWEDISH SOUTH ASIAN STUDIES NETWORK

---
Newsletter 119:
20 January 2011
• Julia Velkova employed as SASNET Acting Deputy Director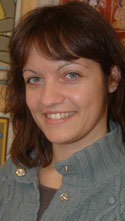 SASNET's permanent deputy director Lars Eklund has been engaged as a tour guide on part-time basis for the Swedish Stockholm based travel agency Indienresor. He will lead his first group of Swedish travellers for a grand tour all around India from end-January till mid-February 2011 (more information about Stora Indienresan). After that he will also spend a few weeks in his second hometown Kolkata.
During Lars' absence from SASNET, Ms. Julia Velkova (photo) from Gothenburg works as Acting Deputy Director for SASNET during the period 21 January – 2 March 2011. Julia has a background from Bulgaria, where she has obtained an MA degree in Eastern Philosophy and Culture with focus on India. She is currently pursuing a second masters degree in Communication for Development at the School of Arts and Communication, Malmö University.
Julia has a keen interest in developing the relations between South Asia and Europe, as well as working with projects for social change through art and technology. She has previously worked for SASNET by organising the Second Nordic Conference on South Asian Studies for Young Scholars held in August 2010.
Besides, she has experiences from project assignments with the Gothenburg Dance & Theatre Festival, and the free theatre group Aktör & Vänner where she was responsible for the coordination of international collaborations, fundraising and website maintenance. Finally and not the least important, she has 10 years of experience of working with IT for development in the Balkans, former Soviet states and Europe, as well as with overall project coordination.
• Apply for MSc program in South Asia and International Development at Edinburgh


From September 2011, the Centre for South Asian Studies at the University of Edinburgh introduces a new MSc program in South Asia and International Development. It will be the only UK postgraduate international development programme with an explicit South Asia focus. This programme is linked to the University of Edinburgh's Global Development Academy, which fosters a dynamic interdisciplinary community of scholars who are working in partnership throughout the world to tackle the most important issues facing international development. Courses will provide analytical skills to help students to understand the processes that have shaped poverty and underdevelopment with particular reference to India, Pakistan, Bangladesh, Nepal and Sri Lanka. The programme is interdisciplinary, combining rigorous training in analytical and qualitative methods with an emphasis on policy and practice as they relate to international development. It has two compulsory, core courses. They are "Politics and Theories of International Development" and "South Asia: the Roots of Poverty and Development".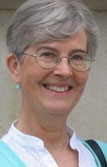 Contact person: Professor Patricia Jeffery (photo), MSc Programme Director, School of Social and Political Science. Closing date for applications is 15th July 2011, but please note that it is in your interest to apply well before the closing date: Scholarship and funding schemes have different closing dates for application and generally require applicants to have a firm offer of a place at Edinburgh. The paperwork connected with visas and immigration takes time to process.
More information on the program web page
See also a poster for the programme.

• More information about South Asia related education at Swedish and Nordic universities
See SASNET's page, http://www.sasnet.lu.se/education.html
Important lectures and seminars in Scandinavia
Business and Politics
South Asia related culture in Scandinavia

• Six Indian films at 34th Gothenburg Film Festival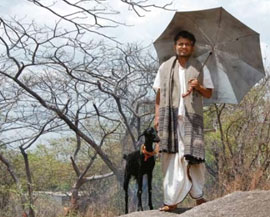 The 34th Göteborg International Film Festival, from 28 January tilll Monday 7 February 2011, will show six Indian movies. Since 12 years the festival cooperates with the Swedish International Development Cooperation Agency, Sida, that has a fund supporting film makers living and working in developing countries. For the 2011 festival, the board of the Sida fund selected to support 12 films, among them the Indian director Murali Nair's Hindi language film "Virgin Goat" (photo above).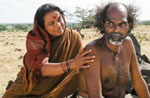 The other Indian films to be shown in Gothenburg are "Riding the Dreams" (photo) made by Girish Kasaravalli (in Kannada language); "Autumn – Harud" made by Kashmiri director Aamir Bashir (in Urdu); "The Image Threads" made by Vipin Vijay (in Malayalam); "Udaan" made by Vikramaditya Motwane (in Hindi); and Indo-British co-production "Pink Saris" made by Kim Longinotto (in Hindi).
More information on the 2011 Gothenburg International Film Festival.

• More information about South Asia related culture in Sweden/ Scandinavia
See SASNET's page, http://www.sasnet.lu.se/culture.html
New and updated items on SASNET web site
---
Best regards
Lars Eklund
deputy director/webmaster
SASNET/Swedish South Asian Studies Network
SASNET is a national network for research, education, and information about South Asia based at Lund University. Its aim is to promote a dynamic networking process in which Swedish researchers co-operate with researchers in South Asia and globally.
The SASNET network is open to all the sciences. Priority is given to interdisciplinary cooperation across faculties, and more particularly to institutions in the Nordic countries and South Asia. SASNET believes that South Asian studies will be most fruitfully pursued as a cooperative endeavour between researchers in different institutions who have a solid base in their mother disciplines.
The network is financed by Lund University.
Postal address: SASNET – Swedish South Asian Studies Network, Scheelevägen 15 D, SE-223 70 Lund, Sweden
Visiting address: Ideon Research Park, House Alpha 1 (first floor, room no. 2040), in the premises of the Centre for East and South East Asian Studies at Lund University (ACE).
Phone: + 46 46 222 73 40
Fax: + 46 46 222 30 41
E-mail: sasnet@sasnet.lu.se
Web site: http://www.sasnet.lu.se

Back to SASNET


---