SWEDISH SOUTH ASIAN STUDIES NETWORK

---
Newsletter 64:
25 August 2006
• Board decides upon
new SASNET Director
Three applications have been received for the position as Director of SASNET – Swedish South Asian Studies Network, for the period 1 January 2007 to 31 December 2009. Last date for applications was 15 June 2006. Decisions about the 50 % position will be taken by the Vice-Chancellor of Lund University, based on recommendations from SASNET's board that will meet on 29 August 2006.
• 17 applications were received for the First Round of SASNET Planning Grants 2006


Last date for applications was 15 June 2006. Out of the 17 applications six refer to networking for new research programmes/projects, one to continued networking for a research project and one to networking for a new educational project. Another three applications refer to Interdisciplinary Workshop Grants (for organising a South Asia related research workshop in Sweden or in South Asia); and finally six applications refer to the Guest Lecture Programme (for inviting a guest lecturer from South Asia, to give lectures at more than one Swedish university). Total amount applied for is 968.000 SEK. Decisions will be taken on 29 August 2006. More information.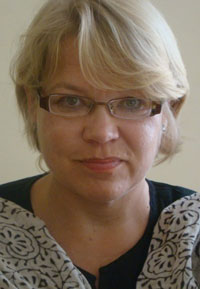 • Mirja Juntunen to head Nordic Centre in India during 2006-07
Dr. Mirja Juntunen, Department of Linguistics and Philology, Uppsala University, has been appointed Substitute Director for Nordic Centre in India (NCI). She will replace the cultural anthropologist Beppe Karlsson, also at Uppsala University, who has gone on leave for the period 2006–2007. Dr. Karlsson has held the 50 % position only since May 2005 when he succeeded Arild Engelsen Ruud as Director for the Nordic university consortium NCI. Mirja will take up office from September 2006. More information about the Nordic Centre in India consortium.
• Success för 19th ECMSAS conference in Leiden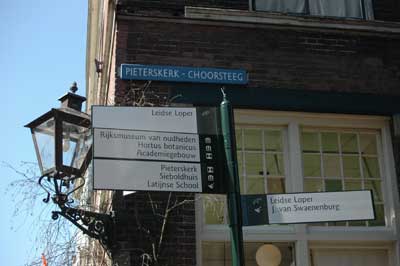 The 19th European Conference on Modern South Asian Studies (ECMSAS) was successfully held 27–30 June 2006 in Leiden, the Netherlands. It was hosted and organized by the International Institute for Asian Studies (IIAS) on behalf of the European Association for South Asian Studies, EASAS. The conference web page is now updated with panel reports, participants list and photos from the conference. More information about the 19th ECMSAS conference in Leiden.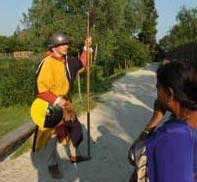 On the final day the conference's "business meeting" was held along with the fifth General Meeting of European Association for South Asian Studies. The meeting decided to formalise the relationship between ECMSAS and EASAS, something that was not there earlier. Nominations for new EASAS board members were received, and a discussion was held about the venue for the next ECMSAS conference, to be held in 2008. The main candidate for the honour to arrange the 2008 ECMSAS conference is the University of Manchester, UK, but the final decision will be announced later.
SASNET was also represented at the conference in Leiden. Prof. Staffan Lindberg, Director of SASNET, chaired panel No. 32 on "Post Green Revolution Agrarian Transformation in South Asia", and he also participated in a panel discussion on the formation of ANERI, the Academic Network for European Research related to India, initiated by the European Commission (and formally launched during the Leiden conference). SASNET's deputy director/webmaster Lars Eklund also participated in the 2006 conference, visited several panels and followed the discussions. Lars made a photographic documentation. See his photos from the Leiden conference.
• Lund researcher training course on Religion, Conflict and Identity in South and South East Asia
An intensive researcher training course on Religion, Conflict and Identity in South and South East Asia will be given in Lund and Copenhagen, 2–13 October 2006 (Lund) and 24-27 October 2006 (Copenhagen). The course, part of the Asian Century Research School Network, is jointly organised by Lund University and the Nordic Institute for Asian Studies, NIAS. The course supplies the students with overviews of the broader religious developments in South and South East Asia, as well as with in-depth analyses of three cases where religious affiliation has served as important identity markers and sources of conflict.Course leaders are Dr. Catarina Kinnvall, Dept. of Political Science; and Dr. Sidsel Hansson, Centre for East and South East Asian Studies (ACE). Prof. Peter van der Veer, Director of the Research Center for Religion and Society at University of Amsterdam, Netherlands, will be the external examinator. Priority will be given to PhD students. MA students are eligible to participate in the first part of the course. Extended deadline for applications: 15 September 2006. More information.
• 2006 World Water Prize awarded to Professor Asit Biswas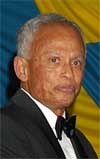 On Thursday 24 August 2006, the Indian-Born scientist Professor Asit K. Biswas was awarded the 2006 Stockholm Water Prize. He received the prize from the hands of H.R.H. Crown Princess Victoria of Sweden in the Stockholm City Hall, in connection with the 2006 World Water Week. Prof. Biswas, president of the Mexico City-based Third World Centre for Water Management is a tireless water proponent who constantly challenges the "status quo" and who helped foster a critical re-think among United Nations agencies, national governments, professional associations and others about how to improve delivery of water and sanitation services and management of our water resources. More information about Biswas' prize.
• 2006 Stockholm Junior Water Prize to Asian students
The prestigious 2006 Stockholm Junior Water Prize was also distributed by Crown Princess Victoria during the World Water Week. The prize was awarded three Chinese students for a project involving low-cost, ecologically friendly technology to restore a polluted urban river channel. Two Diplomas of Excellence were also given to students from Japan and Sri Lanka respectively. The Sri Lankans Mihirani Kethumalika, Uthpala Rathnayake and Chathurika Rathnayake (on the photo along with Ms. Banduni Premarathne, the SJWP national organiser in Sri Lanka) were praised for their research project that challenges the wasteful water practices often found in paddy rice cultivation. They show that by applying paddy straw mulch, water consumption in rice cultivation is reduced, while at the same time much-needed organic matter to the soil is added. Further, this beneficial practice is relevant not only for Sri Lanka, but for all rice-producing countries. More information.
• International anti-corruption network in the water sector formed


The Water Integrity Network (WIN), an International network with an ambition to stimulate anti-corruption activities in the water sector worldwide, has been formed. WIN was formally launched on 22 August 2006 during the 2006 World Water Week in Stockholm, as an initiative of the world's leading anti-corruption watchdog, Transparency International (TI), and five leading water organisations (International Water and Sanitation Centre, IRC; Stockholm International Water Institute, SIWI; Swedish Water House (SWH); Water and Sanitation Program-Africa (WSP-Africa); and AquaFed, the International Federation of Private Water Operators). WIN advocates a wide range of anti-corruption activities locally, nationally and globally. Specifically, WIN members promote awareness and deeper understanding of corruption; diagnose the extent and maps the breadth; identify concerns and issues; research and disseminate information, methodologies and best practices; promote practical tools and interventions; develop monitoring mechanisms; encourage individuals to coordinate and collaborate; and build capacity.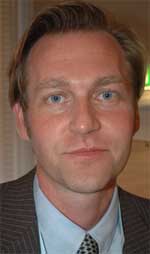 Transparency International will host the WIN secretariat in Berlin, whereas Dr. Håkan Tropp (photo to the left), Project Director at Stockholm International Water Institute, SIWI, is the acting Chair of WIN's steering committee. More information on WIN's web page.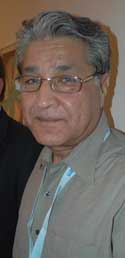 With support from the Swedish Agency for International Development Cooperation (Sida), WIN organised its first seminar titled "Fighting Corruption to Reduce Poverty: Linking Global and Local Strategies" in connection with the 2006 World Water Week. A keynote presentation was given by Mr. Syed Adil Gilani (photo to the right), Chief Excecutive Officer, Transparency International Pakistan. Mr. Gilani talked about private sectors commitments and successful programs to fight corruption in the water sector in Pakistan. Another presentation was given by Mr. Narasimha Rao Chilukuri, National Level Monitor under the Ministry of Rural Development, Government of India, New Delhi, India. He discussed from Indian experiences how corruption in the water sector can be curtailed. More information about the seminar (as a pdf-file).
• World Bank Report about Aids in South Asia launched


A new World Bank Report tited "AIDS in South Asia. Understanding and Responding to a Heterogeneous Epidemic" was launched at the 16th International AIDS Conference, held in Toronto, Canada, 13–18 August 2006. According to the report, more than 5.5 million people are infected with HIV in South Asia, with the epidemic increasingly driven by the region's flourishing sex industry and injecting drug use. South Asia's HIV and AIDS epidemic can be expected to grow rapidly unless the eight countries in the region, especially India, can saturate high-risk groups such as sex workers and their clients, injecting drug users, and men having sex with men with better HIV prevention measures. Read the full World Bank report.
• Polish network for South Asian studies established
A Polish network for South Asian studies was recently established. On 6 July 2006 a group of eight prominent South Asia scholars at the Institute of Oriental Studies, Warsaw University; the Oriental Institute at Adam Mickiewicz University in Poznan; and the Archeological and Ethnological Institute of Science Academy of Poland, decided to form a network and enter into a relationship with SASNET and other International South Asian studies fora. Professor Danuta Stasik, Department of South Asian Studies, Institute of Oriental Studies, Warsaw University, will coordinate the cooperation. The other members belonging to the network are the Anthropologist Dr. Dagnoslaw Demski, the Political scientist Mr. Daniel Zbytek, and the Linguistic researchers Dr. Joanna Kusio, Dr. Monika Nowakowska, Dr. Bozena Sliwczynska, Dr. Natalia Swidzinska, and Dr. Jacek Wozniak.
• NIAS scholarships for visiting Nordic MA students and PhD candidates
The Nordic Institute for Asian Studies (NIAS) offers scholarships for visiting Nordic MA students and PhD candidates to its research centre and library in Copenhagen, through the so called NIAS SUPRA programme (Support Programme for Asian Studies). Students affiliated with institutions that are members of the Nordic NIAS Council (see www.nias.ku.dk) are offered full scholarships that cover travel expenses, accommodation and full board at the "Nordisk Kollegium", whereas students from non-members of Nordic NIAS Council will have to pay for accommodation and transportation themselves. For students from Lund University there is also an alternative, namely Öresund Scholarships. In this case NIAS reimburses daily commuting costs to/from Copenhagen. Application deadlines for SUPRA scholarships are three times a year. Application deadline for scholarships during October-December 2006 is 1 September 2006. More information.
• Short-term scholarships for School of International Development Studies in Roskilde
The Graduate Researcher School of International Development Studies at Roskilde University, Denmark announces a limited number of short-term scholarships intended for Ph.D. students already engaged in a formal Ph.D. study programme, but who would be interested in pursuing part of their programme with IDS, Roskilde. A certain preference will be given to students from the developing world. 3 guest scholarships are available for Ph.D. students for a period ranging from 3 to 5 months. The scholarships are in the amount of DKK 8.000 per month and should cover basic living expenses. Travel to and from Denmark will have to be borne by the students themselves. The scholarships are available starting February 2007 or soonest after. Applications should be received no later than 15 September 2006.
• Prestigeous award to Professor Zulfiqar Bhutta

On 5 September 2006 Prof. Zulfiqar A. Bhutta, Dept. of Paediatrics and Child Health, Aga Khan University, Karachi, Pakistan, will be given the Outstanding Asian Paediatrician Award 2006. Prof. Bhutta, who belongs to SASNET's South Asian Reference Group gets the award from the Asian Pacific Pediatric Association (formerly known as the Association of Paediatric Societies of South East Asian Region) in recognition of his outstanding contribution in the field of Paediatrics. The award will be presented to him during the 12th Asia Pacific Congress of Paediatrics, to be held in Colombo, Sri Lanka, 5–9 September 2006.
• Room for rent in Vasant Kunj, New Delhi
A Swedish researcher interested to rent a room in New Delhi, India during the Fall 2006 may contact Jan and Rajya Sjunnesson Rao. The room is located in New Delhi residential suburb Vasant Kunj close to Jawaharlal Nehru University, JNU. In 2007, the whole apartment of 3 bedrooms and a living room will be available on lease for a year or even longer.
• Updated travel information from The British Foreign & Commonwealth Office
The British Foreign & Commonwealth Office (FCO) gives advice on safety aspects on travelling to all countries in the World, much more detailed than the recommendations provided by the Swedish Foreign Office. SASNET follows the FCO's shifting recommendations on the situation in the eight South Asian nations, and presents its constantly updated information on our Travel information page. Read the security alerts regarding travelling in South Asia.
• Redeveloped UNRISD web site offers valuable research material
On 7 August 2006 the United Nations Research Institute for Social Development (UNRISD) based in Geneva, Switzerland, launched a redeveloped version of their web site, www.unrisd.org. It includes a valuable repository of research findings and publications, as well as a forward-looking resource detailing the future directions of the organization. The redeveloped site will ensure that constituents benefit from user-friendly access to the information they need. Regular users will still find the same wealth of content, with over 700 documents and publications available in full text and free of charge.
• Gyan Prakash lectures at post-graduate summer school in Turku
A post-graduate Summer School titled "Histories/Developments – Transdiciplinary explorations" is arranged in Turku (Åbo), Finland, 26–27 August 2006. It is jointly organised by the Finnish Graduate School in Development Studies (Devestu) at University of Helsinki, and the departments of Contemporary History and Geography at the University of Turku. Venue: Congress Centre Hotel Linnaismäki, Turku, Finland. Ph.D. candidates in Development Studies or related discipline are invited to participate. The lecturers are Frederick Cooper, Professor at the Dept. of History, New York University; and Gyan Prakash, Professor of History & Director of the Shelby Cullam Davis Center for Historical studies, Princeton University, USA. More information (as a pdf-file)
• Perspectives on Eurasia theme for Tampere conference
An International Conference titled "Perspectives on Eurasia" is held in Tampere, Finland 4–6 September 2006. It is jointly organized by Jean Monnet Centre of European Excellence at the University of Tampere and the Centre for the Study of Mid-West and Central Asia, Panjab University, India, and deals with the fact that the concept 'Eurasia' is overwhelmed by connotations with both geopolitics and the power politics of classical political realism. Still it is the only one that properly draws attention to the seemingly obvious but still often dismissed geographical reality that Europe and Asia belong to the same continental landmass. The conference marks the next step in the development of the "Euro-Asian Research Network", which was launched at a similar conference in Chandigarh, India in February 2006 ("Revisiting 'Euro-Asia': Cultures, Connections and Conceptualizations", jointly organized by Panjab University and the University of Tampere and sponsored by the IGU World Commission of Political Geography). Venue: Tampere Hall. More information (as a Word document)
• Stockholm conference about Environmental Law and Justice
An International Conference on Environmental Law and Justice will be held at Stockholm University, 6–9 September 2006. The conference is organised by Stockholm Environmental Law and Policy Centre, Among the invited speakers – scholars, judges, ambassadors etc. from all over the world – Associate Professor Bharat Desai, School of International Studies, Jawaharlal Nehru University, New Delhi, India will speak about "Environmental Justice in International Law-making Processes". Prof. Balakrishnan Rajagopal (photo to the right), Associate Professor of Law and Development and Director for the MIT Program on Human Rights and Justice, will speak about "Rights-talk versus Justice-Talk in Environmental Governance". More information.
• 2nd Swedish National Conference on Peace Research in Göteborg
The 2nd Swedish National Conference on Peace Research will be held in Göteborg on 7–8 September 2006. The conference, organised by the School of Global Studies/PADRIGU, Göteborg University on behalf of Swedish Network of Peace, Conflict and Development Research, is a meeting point for Swedish researchers in the field. Several of the nine panels touch on South Asian issues. In the panel "Post-conflict and Reconstruction" Doreen Arulanandam from PADRIGU will present a paper about "Women in Social Reconstruction – Multifaceted Engagement in War Ravaged Northern Sri Lanka", and in a panel on "Peace Processes" both Camilla Orjuela (PADRIGU) and Isak Svensson, Dept. of Peace and Conflict Studies, Uppsala University, will discuss recent Srilankan experiences. Venue: Annedalsseminariet, Seminarieg. 1/Övre Husarg 34. More information.
• Fourth Norwegian Research Conference on Asia, NORASIA IV


The Fourth Norwegian Research Conference on Asia, NORASIA IV, will be held at Sundvolden Hotell, Ringerike, 8–10 September 2006. The main theme for the conference, organized by the Norwegian Network for Asian Studies, will be "Legal Pluralism, Conflicts and Human Rights in Asia". Invited South Asia related key speakers are Marc Galanter from University of Wisconsin, who will lecture about "Legal Layers: Everyday Law in India"; Shaheen Sardar Ali from University of Warwick, UK, who will discuss "Women's Rights, Hudood and Habeas Corpus: A Feminist Narrative of the Legacies of Common Law (Case Study of Pakistan)"; and Karin Ask, Christian Michelsen Institute, Bergen, talking about "Mind the gap! On the Mischiefs of Interaction Between Local and Global Law. A Gender Perspective on the Changing Afghan Frameworks for Local Negotiations about Social Justice".
On Saturday 9 September an open workshop titled "Afghanistan's Conflictual Peace Process" will also be organised . Responsible for this is Kristian Harpviken, the International Peace Research Institute (PRIO), Oslo.
The conference will be inaugurated by Prof. Pamela Gwynne Price, Dept. of History, Oslo University, Head of the Steering Committee of the Norwegian Network for Asian Studies (besides being a member of SASNET's board). Venue: Sundsvolden Hotell, Ringerike, 40 km north of Oslo. Last date for registration: Monday 28 August 2006. More information.
• European Social Anthropologists meet in Bristol

The 9th EASA (European Association of Social Anthropologists) Biennial Conference will be held in Bristol, UK, 18–21 September 2006. The theme for the conference will be "Europe and the World". One of the workshops, No. 72, deals with "Changing approaches to fieldwork in India in the age of globalization" (read full information about the panel). It is organized by Prof. Shalini Randeria, University of Zurich, Switzerland, and Paolo Favero, Dept. of Social Anthropology, Stockholm University. Paper proposals are welcome. Venue: Wills Memorial Building, Bristol University.
• Third international workshop on Tamil Epigraphy in Paris
The third international workshop on Tamil Epigraphy will be held in Paris, France 18–29 September 2006. The programme, organised on request by many researchers on humanities working on Tamil in different countries, at Ecole Pratique des Hautes Etudes, Sciences historiques et philologiques in Paris. There are no registration fees and the course is offered freely for researchers and students from any country. Classes will be held from Monday till Friday, mornings 9.30–12.30, and afternoons 14.00–16.30. The participants have to arrange themselves their travel to Paris and accommodation. Deadline for registration is 1 September 2006. Send your registration and enquiries directly to the organiser Dr. A.Murugaiyan. Venue: Salle d'histoire, Escalier E, 1st floor. Sorbonne. 17 rue de la Sorbonne, Paris. More information.
• Halle conference on Historiography of Literature in South Asian Cultures
A conference about "Nationalist Ideology and the Historiography of Literature in South Asian Cultures" is held in Halle (Saale), Germany, 22–24 September 2006. It is arranged by the Institute of Indology and South Asian Studies at Halle University, and is part of an ongoing reserach project with the same name (with the subtitlle "Canonising Old Heritage, Assimilating Modernity. A Project in South Asian Studies", more information about the project), funded by the Volkswagen Foundation. Some of the lecturers are Vasudha Dalmia from UC Berkeley, Anirban Das from Jadavpur University, Kolkata, Syed ur-Rahman from Dhaka University, and Purushottam Agrawal from JNU, New Delhi. Those who want to attend the conference, should please send a note to the organisers Carmen Brandt or Hans Harder. Venue: Hallischer Saal, Universitetsplatz 5, Halle. Programme for the conference.
• Researcher-training workshop about Property and Access to Resources in Bornholm
A Researcher-training workshop on Property and Access to Resources. Fuzzy Concepts; Fuzzy Realities? is held in Nexö, Bornholm, Denmark, 22–24 September 2006. The workshop is the result of the joint efforts of the Rural Property Network, organised by the Humboldt University in Berlin and the Graduate School in International Development Studies, Roskilde University. The idea is to combine a thematic meeting of the Property Network and a Graduate School workshop on the dynamics of property in order to allow for an exchange of theoretical ideas and empirical knowledge on the forefront of contemporary research and to discuss upcoming researchers' projects and work. It is open to all PhD students.
• Mumbai conference on the Multidimensions of Urban Poverty in India
An International conference on "The Multidimensions of Urban Poverty in India" is held in Mumbai, India, 6–7 October 2006. It is jointly organised by the Indira Gandhi Institute of Development Research (IGIDR) in Mumbai and the Centre de Sciences Humaines (CSH), New Delhi. The dimensions considered include the socio-economic and demographic processes and outcomes, employment, health, schooling, provision of infrastructure & public goods, housing and credit markets. Researchers are encouraged to submit original papers based on rigorous case studies and / or empirical or theoretical research work with an India focus. The organising committee wishes to reach a balance between research on large cities and metropolises and that on small and medium towns.
• Vadstena conference by European Science Foundation
The European Science Foundation holds a Research Conference titled "Intersectionality, Identity and Power. Interdisciplinary Perspectives on Intersectionality Studies", in Vadstena, Sweden, 11–15 October 2006. The conference is organised in collaboration with the Dept. of Gender Studies, Linköping University, and the aim is to gather senior and junior scholars with an interest in intersectionality studies to exchange ideas and share research results. Venue: Vadstena Klosterhotel, Vadstena. Deadline for applications is 11 July 2006. More information.
• 35th South Asia conference at the University of Wisconsin-Madison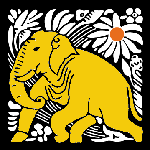 The Center for South Asia at the University of Wisconsin-Madison arranges its 35th annual conference on South Asia, 19–22 October 2006. In recognition of the establishment in 1996, and the tenth anniversary of the American Institute for Sri Lankan Studies (AISLS), the Conference on South Asia will feature Sri Lanka as its theme for 2006. Various special events, panels and papers will be featured. The Annual Conference on South Asia attracts over 500 scholars and other interested parties annually, who travel from a dozen countries around the world and much of the United States. The conference features 75 or more academic panels and roundtables, as well as association meetings and special events ranging from performances to film screenings. Venue: Madison Concourse Hotel, 1 West Dayton St., Madison, Wisconsin, USA. More information.
A one-day pre-conference session about "The 'Long' 1950s in South Asia" is held on Thursday 19 October 2006. It is organized by Itty Abraham, East-West Center, Washington; Kamran Asdar Ali, University of Texas, Austin, and Willem van Schendel, University of Amsterdam, Netherlands. The conference aims at understanding the current transformations -- dismantlings – taking place across South Asia without returning to the originary moment of post-colonial South Asia – the 'long' 1950s.
• Himalayan Policy Research Conference in Madison
A Himalayan Policy Research Conference is held in Madison, Wisconsin, USA, on Thursday 19 October 2006. It is organised by the Nepal Study Center at University of New Mexico, as a pre-conference to the University of Wisconsin's 35th Annual Conference on South Asia (see above). The overall theme of the conference will be development, democracy and conflict in Nepal, but cross-country analyses involving more than one country are also strongly encouraged. Deadline for paper abstracts is 15 April 2006. Venue: Senate Room A, Concourse Hotel Info, Madison. More information.
• Geneva Workshop of Young Scholars from the Global South
The Second Workshop of Young Scholars from the Global South (WYSGS-2) is held in Geneva, Switzerland, 30 October – 3 November 2006. The workshop is organised by the Graduate Institute of International Studies, and iis aim is to promote outstanding young scholars from the Global South specializing in the study of international relations, broadly defined, mainly from the perspectives of history, political science, law, and economics. Candidates will typically be nearing completion of their Ph.ds at a southern university. Exceptionally, fresh Ph.ds from southern universities working within the region, and students from the south nearing completion of their Ph.ds on south-related topics at northern universities may be considered. Selection will be based on the quality of research. Last date for applications: Monday 12 June 2006. More information.
• Pakistan Education Forum invites for International Education Conference
The Pakistan Education Forum, PEF, invites for its 1st International Education Conference, to be held in Islamad 24–26 November 2006. Venue: Best Western Hotel, Islamabad. The main theme for the conference will be "Education and Global Peace", focusing on conflicts of political, economic and regional interests. Papers should be submitted, and registration be done before 31 August 2006. The PEF also invites nominations for the 12th PEF National Education Awards 2006.
• Delhi seminar about the Indian healthcare system
An international seminar on "Emerging health challenges and the response of Indian healthcare system. Where is the Indian healthcare system going?" is held in New Delhi, India, 4–5 December 2006. It is jointly organised by Centre de Sciences Humaines, Delhi and the Dept. of Geography at Delhi School of Economics. European scholars have been invited for this two-day seminar, with an aim at creating a common platform to share results, experiences and methods with Indian scholars. The seminar is also open to non-academics, as health is an issue of general interest where much can be learnt from professionals and actors involved in the Indian healthcare system. Venue: Delhi School of Economics, Delhi University. More information (as a pdf-file)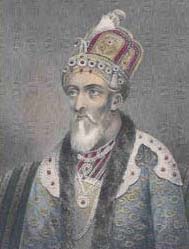 • Edinburgh conference on the 1857 Mutiny in India
A conference titled "'Mutiny at the Margins' New Perspectives on the Indian uprising of 1857" will be held in Edinburgh, Scotland, in July 2007 (dates yet to be confirmed). The conference, marking the 150th anniversary of the Indian Uprising will be organised by the Centre for South Asian Studies at University of Edinburgh. The ambition is to bring together British and Indian scholars with an interest in developing new approaches and exploring new perspectives on this seminal event. The organisers invite expressions of interest from anyone wishing to attend, contribute to or host panels. For further information contact either Dr Crispin Bates or Dr Andrea Major.
• Other conferences connected to South Asian studies arranged all over the World
See SASNET's page, http://www.sasnet.lu.se/conferences.html#conf
Important lectures and workshops
• Shashi Tharoor lectures about the future of UN in Copenhagen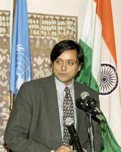 A seminar with Dr. Shashi Tharoor, presently UN Under-Secretary-General for Communications and Public Information, is held in Copenhagen on Wednesday 30 August 2006, 15.30–17.00. The seminar is titled "The Future of UN – an Asian Perspective", Tharoor being India's official candidate for the post as UN General Secretary. The seminar therefore provides an opportunity to meet the possible successor of Kofi Annan and discuss the future of UN. The seminar is organized jointly by NIAS, Danish Institute for International Studies (DIIS), and the Indian Embassy in Copenhagen. Venue: DIIS, Strandgade 56, Copenhagen. More information
• Uppsala Workshop with Srilankan researchers about post-tsunami rehabilitation


A workshop on "Post-Tsunami Rehabilitation: Challenges for Development in Coastal Sri Lanka" is held in Uppsala on Wednesday 6 September 2006, 13–15. It is jointly organised by the Dept. of Social and Economic Geography at Uppsala University and the Seminar for Development Studies (SDS), Uppsala University. Invited speakers are M. M. Karunanayake (photo to the left), Professor Emeritus of Geography, University of Sri Jayewardenapura (and also Senior Research Fellow at the Centre for Development Research in Colombo, Sri Lanka), and Dr. C. Krishan M. Deheragoda, Senior Lecturer and Head of the Dept. of Geography, University of Sri Jayewardenapura. The two presenters will discuss the challenges facing post-Tsunami recovery by highlighting their implications for the development process. Professor Karunanayakeâs major research interests are in rural and regional development and social and environmental impact studies. He has, among many other things, edited four books resulting from a Sida/SAREC research cooperation project on poverty alleviation and regional development in Sri Lanka, which he led 1999-2004. Dr. Deheragoda is the current director of the same project. Venue: Clasonsalen, Övre Slottsgatan 1, Uppsala. More information.
• Lund University Development Research Day focuses on governance
The 2006 Lund University Development Research Day (Utvecklingsforskningens Dag) will be held on Monday 18 September 2006, 09.15–17.00. The theme for the day will be "Development and Governance", and the arrangement to be hosted by the Dept. of Political Science. The programme includes short lectures in parallel sessions, by researchers and students presenting Minor Field Studies, many of them related to South Asia. The yearly Hydén Prize, for best thesis on democratisation and development at Lund University will also be distributed. Venue: Eden, Paradisgatan 5, Lund. More information..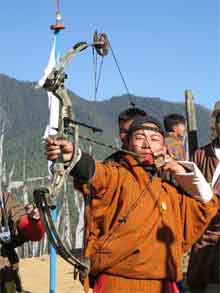 South Asia related culture in Scandinavia
• Bhutan exhibitions at two Stockholm museums
Bhutan will be in focus for two separate exhibitions at Stockholm museums in the Fall 2006. The Museum of Far Eastern Antiquities presents an exhibition titled "Bhutan – Transitions in the Land of the Thunder Dragon", on display from 10 September till 26 November. It consists of photographs and texts by the photographer Christina Sjögren and the journalist Ewa Jacobsson. Venue: Östasiatiska museet, Skeppsholmen, Stockholm. More information.
Two weeks earlier, another exhibition about the Buddhist Kingdom of Bhutan opens at the Museum of Ethnography. The exhibition is organised in collaboration with the Swedish Bhutan Society, and will run during the period 26 August–15 October 2006. It is titled "Bhutan – borgarnas och klostrens rike i Himalaya", and consists of photos, textiles, costumes and antiquities from private and public Swedish collections. Håkan Wahlquist, Curator for the Asian items at the museum, recently visited Bhutan in order to prepare for the exhibition (see his photo to the right). The exhibition will be formally inauguarted by the Bhutanese Ambassador to Sweden (stationed in Switzerland), H.E. Mr Sonam T. Rabgye, on Friday 25 August, 17.30. Venue: Etnografiska Museet, Djurgårdsbrunnsvägen 34, Stockholm. More information.
• Copenhagen photo exhibition on Beuaty of Islam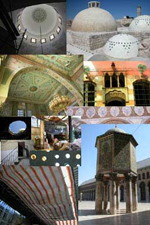 A photo exhibition titled "Beuaty of Islam" is on display in Copenhagen during the period 23 July – 3 September 2006. The Swedish-Pakistani artist Linnea Sellersjö, residing in Stockholm, has the ambition to show the inherent beauty in Islamic culture, not the least in South Asia. The exhibition is organised by Norden i Fokus, an institution funded by the Nordic Council of Ministers. A series of lectures is also held. On Thursday 31 August 2006 the architect and writer Steen Estvad Petersen Steen Estvad Petersen will lecture about "Islamic Landscaping", showing slides from places he has visited all over the Islamic world. Venue: Frederiks Bastion, Refshalevej 80, Copenhagen. More information (only in Danish).
• Bengali artists visit Norway
Two Bengali artists from India visit Norway during the period 18 August–5 October 2006, and will give a large number of public performances. The painter Bidula N. Basu from Kolkata and the baul singer/musician Kenaram Das Baul from Birbhum District, have been invited to Scandinavia by the Norwegian writer Wera Sæther. Concerts will be given in several places, including Oslo and Drammen, and from 2 September 2006 Bidula N. Bose's paintings will be exhibited at Galleri Soon in Son, outside Oslo.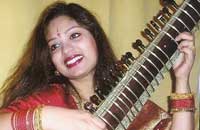 • Stockholm concert with two female Indian musicians
Two female Indian classical musicians give a concert in Stockholm on Saturday 21 October 2006, 15.00. The graded tabla maestro Suranjana Ghosh and the promising sitar player Sahana Bannerjee (photo to the right), both from Kolkata, perform at Musikmuseet, Sibyllegatan 2, Stockholm. The programme is called "Indisk Raga. Exklusiv konsert med kvinnliga mästarmusiker". More information.
• Mughal garden art theme for Berlin exhibition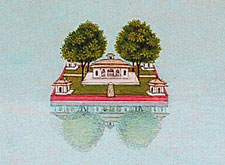 An art exhibition titled "Pleasure Gardens and Garden Tombs – Courtly Art in the Mughal Empire" is currently on display at the Museum für Indische Kunst (Museum of Indian Art) in Berlin-Dahlem, Germany. The exhibition runs during the period 28 April 2006 – 28 January 2007. A wide range of representations of Indian gardens of the Mughal period, the 16th to 19th centuries, not only reveals to the visitor their extraordinary artistic finesse but also illuminates their intrinsic Islamic symbolism. The exhibition, its striking colour scheme smartly integrated into the elegant museum space, presents a selection of miniatures of very high quality, among them representations of the Taj Mahal, probably the most famous of all garden tombs. In sophisticted fashion, the paintings reflect the omnipresence of the subject of the garden in the art of the Mughal courts. More information.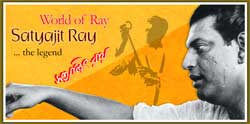 • Useful web site introducing the Indian film maestro Satyajit Ray
An impressive and useful web site introducing the Indian film maestro Satyajit Ray's films has been launched by the Satyajit Ray Film and Study Collection (Ray FASC) in Santa Cruz, Caldfornia, USA. This is a non-profit educational organization dedicated to the preservation and dissemination of Ray's cinematic, literary and artistic oeuvre, and iis organized as a Focused Research Activity in the Humanities and Arts Divisions of the University of California, Santa Cruz. Beginning with 26 August 2006 (coinciding with 51st anniversary of release of his maiden film Pather Panchali) the web site also feature video and audio clips from the films. Go to the web site.
New and updated items on SASNET web site
• More Swedish departments where research on South Asia is going on:
Constantly added to the list of research environments at Swedish universities, presented by SASNET. The full list now includes 188 departments! Go to the presentation page.
ƒ Department of Social Work, Göteborg University
• Several new articles recommended for reading
Look at http://www.sasnet.lu.se/recreading.html for suggestions on interesting new articles on South Asia in International media. Many new items added.
---
Best regards,
Staffan Lindberg Lars Eklund
SASNET/ Swedish South Asian Studies Network
SASNET is a national network for research, education, and information about South Asia, based at Lund University. The aim is to encourage and promote an open and dynamic networking process, in which Swedish researchers co-operate with researchers in South Asia and globally.
The network is open to all sciences. Priority is given to co-operation between disciplines and across faculties, as well as institutions in the Nordic countries and in South Asia. The basic idea is that South Asian studies will be most fruitfully pursued in co-operation between researchers, working in different institutions with a solid base in their mother disciplines.
The network is financed by Sida (Swedish International Development Cooperation Agency) and by Lund University.

Postal address: SASNET – Swedish South Asian Studies Network, Scheelevägen 15 D, S-223 70 Lund, Sweden
Visiting address: Ideon Research Park, House Alfa 1 (first floor, room no. 2040), in the premises of the Centre for East and South East Asian Studies at Lund University (ACE).
Phone: + 46 46 222 73 40
Fax: + 46 46 222 30 41
E-mail: sasnet@sasnet.lu.se
Web site: http://www.sasnet.lu.se
Staff: Staffan Lindberg, director/coordinator & Lars Eklund, webmaster/deputy director
Back to SASNET


---