SWEDISH SOUTH ASIAN STUDIES NETWORK

---
Newsletter 86:
10 June 2008
• High time to apply for SASNET grants


Applications are now invited for the 2008 round of SASNET grants. Closing date for applications is 15 June 2008. There are three kinds of grants offered by SASNET:
– 1. Networking grants for planning new research and/or education programmes or projects in collaboration between Swedish and South Asian partners;
– 2. Guest lecture programme grants (for inviting a guest lecturer from South Asia to visit Swedish universities), and
– 3. Grants for organising South Asia related interdisciplinary research workshops either in Sweden or in South Asia.
Please note that the main applicant must always be a researcher or teacher based at a Swedish university. All previously distributed SASNET grants are presented on our web page (go for the complete list).
Decisions will be taken in late August 2008. More information.
• Strategy group working on SASNET's future course
A strategy group consisting of members from SASNET's board plus its Director is now actively working. The group is aimed to discuss and formulate a strategy document for the long term planning of the Swedish South Asian Studies Network, well in advance of the end of the current funding period which means before 31 December 2009. A first step is to determine the major achievements of SASNET so far from the point of users and stakeholders as well as their current expectations and, from these experiences decide how SASNET can evolve in the future. Currently, the research collaboration between Sweden and South Asia, especially India, is rapidly expanding in all fields. The strategy group consists of: Associate Professor Gunnel Cederlöf, Dept. of History, Uppsala University, and also Director for Uppsala University's Forum for Advanced Studies in Arts, Languages and Theology (SALT), and chairperson of SASNET's board; Associate Professor Cecilia Stålsby Lundborg, Division of International Health (IHCAR), Karolinska Institutet Medical University, Stockholm, and also vice chairperson of SASNET's board; Dr. Camilla Orjuela, Division of Peace and Development Studies, School of Global Studies, Göteborg University; and Associate Professor Prosun Bhattacharya, Dept. of Land and Water Resources Engineering, Royal Institute of Technology (KTH), Stockholm. SASNET's Director, Dr. Anna Lindberg is the coordinator of the group. Due to her sick leave she is however currently replaced by the acting Director, Dr. Sidsel Hansson.
• More information about SASNET and its activities
See SASNET's page, http://www.sasnet.lu.se/sasnet.html
• SASNET Report from Uppsala conference on current Swedish development research

For the fourth time, Sida/SAREC – the unit for research cooperation within the the Swedish International Development Cooperation Agency Sida – financed a conference on current Swedish development research, in Uppsala 27–29 May 2008. Previously Sida has initiated three similar conferences, the first one in Göteborg in 2000, the second in Lund in 2003 (more information), and the third and most recent one, focusing on "Structures of Vulnerability: Mobilisation and Resistance", was held in Stockholm in 2005 (more information).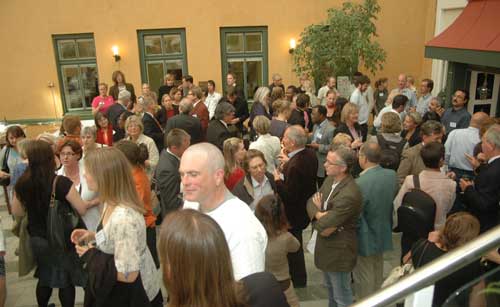 The 2008 conference was organised by the Centre for Sustainable Development in Uppsala, an inter-disciplinary centre for education and research on sustainable development, jointly run by Uppsala University and the Swedish University of Agricultural Sciences (SLU) in Uppsala. The general theme for the three-day conference was "Meeting Global Challenges in Research Cooperation". Researchers and development professionals were invited to gather and discuss key themes at the frontiers of research and global development issues. On the final day of the conference, representatives from the Swedish research councils met for a panel discussion titled "Strategies for Swedish funding of international research cooperation". Berit Olsson, Head of Sida's department for research cooperation (SAREC), presented Sida's new research funding strategy. Pär Omling, Director General, Swedish Research Council; Lena Gustafsson, First Deputy Director General, Swedish Governmental Agency for Innovation Systems (Vinnova); and Hans-Örjan Nohrstedt, Head for the Unit on Strategy and Analysis, The Swedish Research Council Formas, presented their present work and ideas for the future. The discussion was moderated by Gunnar Öqvist, Permanent Secretary, Royal Academy of Science; and also Chair, Sida Research Committee. Otherwise, the well-attended conference – more than 450 participants – consisted of panels, focusing on topics such as sustainable energy systems, maternal and child health, water and sanitation, soil degradation, sustainable agriculture, survival strategies of the poor, conflicts over natural resources, housing and infrastructure, human rights, democracy, global trade and climate change. All accepted conference presentations and summaries of discussions will later be published in a book. Read the SASNET Report from the Uppsala conference.
• Dissertation about Oral health and Treatment needs among urban Pakistanis
Farzeen Tanwir, Dept. of Periodontology, Institute of Odontology, Karolinska Institutet Medical University, Stockholm, will defend his doctoral thesis titled "Absence of toothache syndrome. Oral health and Treatment needs among urban Pakistanis" on Thursday 12 June 2008, at 09.00. The general aim of the thesis was to survey oral health and oral treatment needs among an adult population from a deprived area in Karachi, acquiring baseline data for future treatment strategies and research. The results show that among urban adult Pakistanis, oral health is not perceived as a major concern and has low priority. No association was found between poor oral health and educational levels or socio-economic status. In this population with poor oral hygiene, diabetics have more missing teeth and a higher prevalence of peridontitis. Faculty opponent will be Associate Professor Lars Gahnberg, County Council of Göteborg. More information.
• Dissertation about Global Value Chain for Pharmaceuticals in India


Stine Jessen Haakonsson, Danish Institute for International Studies (DIIS) & Dept. of Geography, University of Copenhagen, will defend her doctoral dissertation titled "Governance and Upgrading in the Global Value Chain for Pharmaceuticals – with Case Studies on Uganda and India" on Friday June 13, at 13.15. The thesis deals with the WTO TRIPs agreement, medicines and structural change in the international pharmaceutical industry. Venue: Auditorium, Dept. of Geography, Øster Voldgade 10, Copenhagen. More information.
• Decisions about EMECW programmes expected in end of June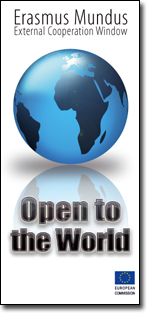 Since 2004, the European Commission (EC) has run the successful Erasmus Mundus Programme, a flagship programme aimed at promoting the attractiveness of the European Higher Education system and third country cooperation and partnerships (more information about the programme). In addition to this, the EC in 2007 introduced an additional mobility scheme titled Erasmus Mundus External Cooperation Window (EMECW), designed to foster co-operation between higher education institutions and the exchange of students, researchers and academic staff from EU Member States and targeted so-called Third-countries. It complements current and previous schemes such as Tempus, ALFA, AsiaLink, Alban, Edulink, Erasmus, and the general Erasmus Mundus, providing funds for the organisation and implementation of student – from undergraduate to post-doctorate level – and academic staff mobility flows.
A separate lot (nr 15) has now been designed to promote academic collaboration between EU and India. It will involve 20 partner universities in Europe and India, and have a flow of 320 fully funded students/researchers/academic staff. Two other lots specifically involving South Asian countries have also been designed. The Third-countries in lot 12 should be Afghanistan, Bhutan, Nepal, Pakistan plus another optional country (that could be India or Sri Lanka), and with a mobility flow of 295 people.
Lot 13 includes Bangladesh and Maldives plus Cambodia, Myanmar and an optional country (that similarly could be India or Sri Lanka), and has a mobility flow of 230 people. Also in lot 14 – involving Mongolia, Vietnam and Laos – it will be possible to include partner universities in India or Sri Lanka as an optional country.
The main applicant for the EMECW programme should be a university from within the European Union. Deadline for submission of applications was Friday 15 February 2008, and decisions will come during the second half of June. The mobility flow should start from the academic year 2008-09, and be fully running before 1 April 2009. The scheme could run for three years, but a reapplication has to be made also by successful applicants every year. Full information about the EMECW programme, including the Call for proposals 2007.
• UNRISD invites applications for the position of Director


The United Nations Research Institute for Social Development (UNRISD) is currently accepting applications for the position of Director. It offers an exciting opportunity to initiate innovative global research programmes, influence international policy debates, and draw in contributions from leading thinkers, research centres, multilateral bodies and civil society organizations. The ideal candidate will be a scholar of world reputation, committed to multidisciplinary research and capable of motivating an international team of researchers. She or he will have a proven record in management and fundraising, preferably at international or regional level, and be fluent in English with a working knowledge of French and/or Spanish. UNRISD is one of the world's leading think tanks on social issues, an autonomous multidisciplinary research organization funded by voluntary contributions. Its activities include research, publication, sponsorship of international policy dialogue on key social issues, substantive contribution to conferences and events related to its areas of work, and strengthening of research capacity in developing countries. With a staff of around 35 people at its Geneva headquarters, UNRISD works through a global network of scholars and research centres. Its recent research programme has included work on social policy, poverty reduction, gender and development, social movements, identity, privatization and corporate social responsibility. Applications should be sent by 30 June 2008. More information.
• Swedish universities invited to compete for Mistra Centre for Urban Futures


The Swedish Foundation for Strategic Environmental Research, Mistra, now invites Swedish universities to submit pre-proposals for a large-scale, interdisciplinary and transdisciplinary, internationally competitive Mistra Centre for Urban Futures. The Mistra Centre should have a clear geographical centre of gravity in one city or urban region and be organized by a local or regional consortium composed of one or more Swedish universities, at least one city, public bodies and business stakeholders. The Centre should also have its own budget and a board with an international composition. Mistra's long-term vision in this call is to make a difference to sustainable development by building an international network of knowledge and innovation platforms for urban development, here entitled Mistra Interaction Platforms, with a world-leading Mistra Centre as the coordinating node. To facilitate the preparation of full proposals for a Mistra Centre, and to further develop a network of international partners, Mistra can cover planning costs for the selected pre-proposals up to a maximum of SEK 350,000. Applications for planning grants, with pre-proposals attached, must be received by Mistra no later than 15 September 2008. More information.
• KTH postpones launch of technical university in Sialkot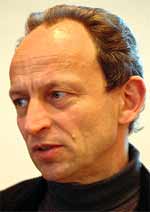 The Royal Institute of Technology (KTH) in Stockholm is higly involved in setting up a new technical university, UESTP-KTH, in the industrial town of Sialkot in northern Pakistan. It was supposed to have been operational by the start of the 2008/2009 academic year, but due to the bad security situation in Pakistan the KTH board has decided to postpone the launch. Read an interview with KTH Vice President Ramon Wyss in Realtid.se (14 March 2008).
The initiative came from the Pakistani government, which is eager to boost the number of university graduates in the country, especially in the sciences. Pakistan will finance and build the campus, whereas KTH will be responsible for course content, university management and quality control. Fields of study will include electrical engineering, information technology, chemical engineering, industrial economics and mechanical engineering. KTH Sialkot University will also take in 20-30 PhD students per year. As for teaching resources, several options have been proposed: Some professors will be loaned from Sweden, others will be jointly appointed in Sweden and Pakistan, and recently retired KTH professors will also be tapped. Prof. Ramon Wyss, who is in charge of the Sialkot project, adds that there will be a capacity building programme, with Pakistani students who acquire master's and doctoral degrees being invited back to teach subsequent intakes of undergraduate students.


Discussions are also in progress between KTH and the University of Jönköping to establish an associated Industrial Park and a Business School, and with another partner about a Medical School. If all pieces in the puzzle come together, the campus will grow into a university town. The KTH involvement is part of a larger effort by the Government of Pakistan to improve the quality of higher education in the country to the benefit of society. International cooperation has been invited to establish nine new Universities of Engineering Science & Technology in Pakistan (UESTP). France, Germany, Austria, Italy, South Korea, China and Japan have also been approached. Around 40-50 Pakistani students already study at KTH in Sweden each year – a valuable resource for lecturers in Pakistan. The KTH-Pakistan university collaboration has included a large delegation of professors from the KTH visiting Pakistan in 2005, and a visit by the HEC Chairman, Prof. Atta-ur-Rahman in November 2006. More information about the plans for the University of Engineering Science and Technology (UESTP-KTH) Sialkot.
• SARCAN establishes mailing list
The recently established South Asian Regional Cooperation Academic Network (SARCAN) has created a mailing list. SARCAN, based in Kathmandu, Nepal (more information about SARCAN) has an aim to bring together the diverse groups of academics, organizations and practitioners working on multi-faceted issue areas of South Asian regional cooperation around the world by putting together a large online and searchable database of academic work, publications, organizations and their work profiles into one central site, where they can come together, increase their online presence and share information. Information about publications, seminars and conference announcements, grants, fellowships and job announcements etc, will be provided through the mailing list. More information about the SARCAN mailing list.

• NoFSA-NET useful mailing list for Nordic researchers on South Asia
NoFSA-NET, the Nordic Forum for South Asia (originally the Norwegian Forum for South Asia), is a non-partisian, apolitical mailing-list providing members useful information about current events and interesting reading to people in the Nordic countries who deal with South Asia in some capacity (researchers, students, volunteer organizations, journalists, etc.). NoFSA-NET, administered from Oslo, works in close collaboration with SASNET. More information about NoFSA-NET
Application form to join NoFSA-NET.
• South Asian archives could be saved by the Endangered Archives Programme


The Endangered Archives Programme, administered by the British Library in London, UK, distributes grants to individual researchers within the fields of humanities and social science, in order for them to identify collections that can be preserved for fruitful use. It is funded by Arcadia (formerly known as the Lisbet Rausing Charitable Fund, a grant-making fund established in 2001) in pursuit of its general aim to support fundamental research into important issues in the humanities and social science. The focus of the Programme is on the preservation and copying of important but vulnerable archives throughout the world. The next call for applications will take place in August 2008, with a deadline of the beginning of November. More information.
During the first three years of its existence from 2003, the Programme funded nearly 70 projects in 37 countries, totalling £1.7 million. In South Asia, 11 projects in Bhutan, India and Nepal are currently supported by the Endangered Archives Programme. They include projects on digital documentation of manuscripts at Drametse and Ogyen Choling monasteries in Bhutan (photo from Drametse); a digital archive of north Indian classical music at Jadavpur University in Kolkata; and a project to preserve historic and rare monographs and periodicals in Nepal. More information about the South Asian projects.
• Karolinska Institutet establishes a Centre for Global Health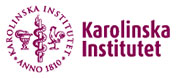 A Centre for Global Health has recently been established at Karolinska Institutet Medical University (KI) in Stockholm. The purpose behind KICGH (Karolinska Institutet Centre for Global Health) is to increase KI's competitiveness through coordination between departments and with foreign partners in planning and performing long-term; to enable the smooth execution of challenging research programs by establishing infrastructure and administrative capacity for conducting prospective filed research with collaborating institutions in poor societies in countries; and to capture substantial external funding for long term research programs through bold, innovative and well planned applications. Professor Vinod Diwan from KI's Division of International health (IHCAR) is the Coordinator for KICGH. As a kick-off for the new centre, KI arranges a Global Health Day on Thursday 12 June, 14.00–17.00. More information below.
• Dharavi slums in focus for KKH project on Informal Cities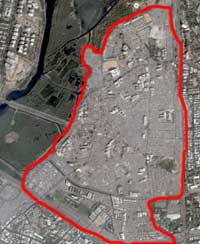 Informal Cities is the name of an ongoing project initiated by the Royal University College of Fine Arts (KKH) in Stockholm. Since 2005, studies of urbanisation, informal living and socio-economic structures in a number of world metropolises (including Mumbai in India) have been carried out within the framework of a post-graduate programme on Art & Architecture. A book on Dharavi, often referred to as Asia's largest slum (satellite photo to the right), has recently been published – "Dharavi: Documenting Informalities" (more information about the book). It is a result of a project carried out in Mumbai since 2005 by KKH students and artists in collaboration with Mahila Milan/National Slum Dwellers Federation (NSDF); and the Society for Promotion of Area Resource Centres (SPARC) – local federations belonging to the Slum Dwellers International Foundation (SDIF). The project has been supported by Sida Urban, the Urban Development Division within the Swedish Agency for International Development Cooperation, Sida.
During the period 6–8 September 2008, an exhibition and symposium titled "Informal Cities" will be held at Dieselverkstaden in Nacka/Stockholm, during which architects and artists from KKH and representatives of global urban informal actors, primarily through SDIF will discuss several fundamental questions using Swedish and international agendas. More information.
• IWMI report on Wastage in the Food Chain
The magnitude of losses and wastage in the food chain is put forward in a report titled "Saving Water: From Field to Fork – Curbing Losses and Wastage in the Food Chain," published by the International Water Management Institute (IWMI), headquartered in Battaramulla, Sri Lanka; Chalmers University of Technology in Göteborg; Stockholm Environmental Institute (SEI); and Stockholm International Water Institute (SIWI) on Wednesday 14 May 2008. The lead authors of the report are Prof. Jan Lundqvist, SIWI (and Dept. of Water and Environmental Studies, Linköping University); Charlotte de Fraiture, and David Molden, IWMI. The report, funded by the Swedish International Development Cooperation Agency, Sida, was launched at the 16th Session of the United Nations Commission on Sustainable Development and outlines concrete steps to achieve a 50 percent wasted food reduction by 2025. More information.
• Honorary doctorate for Chandra Talpade Mohanty in Lund

On 28 May 2008, Chandra Talpade Mohanty, Professor of Women's Studies at Syracuse University, USA, was awarded with an Honorary Doctorate of Social Sciences at Lund University. Originally coming from Mumbai, India, Prof. Mohanty has focused on transnational feminist theory, studies of colonialism, imperialism and culture, and anti-racist education in her research work. Lund University decided to honour Prof. Mohanty because of her long-standing efforts to change the views by women in the so-called Western world regarding women from the "Third world". More information (only in Swedish)
• Chatham House working papers available online


The Asia Research Programme at the Royal Institute of International Affairs/Chatham House in London presents its Reports, based on in-depth research conducted by experts based at or attached to Chatham House; and its Briefing Papers, shorter, policy relevant papers written by experts in their field, online. Chatham House also publishes working papers, conference reports and proceedings, summary reports of meetings and seminars, transcripts and other relevant material related to Asian studies (includng South Asia). Recent Chatham House Reports include "India and its Neighbours: Do Economic Interests Have the Potential to Build Peace?" by Charu Lata Hogg (November 2007); "Child Recruitment in South Asian Conflicts: A comparative Analysis of Sri Lanka, Nepal and Bangladesh", also by Charu Lata Hogg (November 2006); and "Contemporary Indian Views of Europe" by Karine Lisbonne-de Vergeron (September 2006). Full information about the Asia Programme Reports with links to full papers.
SASNET also informs about other institutions offering online access to their working papers on South Asia. More information.
• Bogus charges against Madhu Kiswar and Manushi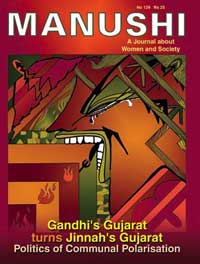 Manushi, a nationally acclaimed women's rights and human rights organization in India, led by Madhu Kishwar, a Senior Fellow at the Center for the Study of Developing Societies (CSDS) in New Delhi, has been engaged for the last four years in a project to create a model street hawker market in Sewa Nagar in Delhi as part of a larger endeavour to reform the exploitative street vendor policy in India. This flagship project has attracted national and international attention. However, when the legalization of street vendors began threatening the power of mafia gangs and criminal elements, thus eliminating their ability to extort money, these gangs struck back. In recent months this conflict has turned life threatening, as Dr. Kiswar and other Manushi members have had to face brutal attacks intended to drive them away from the area. Sadly, the extortionist mafia has also been able to buy the connivance of local police officials, as a result of which Manushi members are being put through the soul destroying harassment by being implicated in patently bogus court cases, including absurd charges like attempt to murder, impersonation and fraud. A petition in support of Dr. Kishwar and Manushi's fight to secure rights for street vendors in India is now circulating on the Internet. More information.
• Papers invited for edited volume on South Asian food cultures
A call for papers towards an edited volume titled "Curried Cultures: Globalization, Food and South Asia" has been issued by two American researchers, Krishnendu Ray, Assistant Professor of Nutrition and Food Studies at New York University; and Tulasi Srinivas, Assistant Professor in Anthropology at Emerson College in Boston. They are interested in papers that focus on a number of themes, such as the entry of multinational food corporations into South Asia and the response to these foods; the history of South Asian foods and spices, and their globalization through colonization; Indian, Pakistani and Bangladeshi restaurants and the politics of the diaspora in the UK, Australia and the Middle East; and the recent popularity of South Asian foods and their connections (perceived or otherwise) with a medical therapeutic politics of being. Deadline for receiving abstracts is 30 September 2008. Editors will review the abstracts and authors of accepted abstracts will be invited to contribute to an edited volume by 1 December 2008. More information.
• PhD candidate invites comments on thesis regarding decentralization in India
PhD Candidate Anoop Sadanandan, Dept. of Political Science at Duke University, Durham, North Carolina, USA, is working on a dissertation project on decentralization in Indian states. Now, he invites observers of decentralization in India to comment on his ranking of states, into which he has given greater significance to democratic decentralization and devolution of decision-making powers than to fiscal devolution. His theoretical interest is in democratic decentralization – bringing governance closer to people. Mr. Sadanandan also asks whether his ranking reflects the ground realities of decentralization in India faithfully, if there are other important factors that he should consider while calculating the measure, and whether there exists a better measure of decentralization. Comments, questions and suggestions should be sent to anoop.sadanandan@duke.edu. Any help received would be much appreciated and duly acknowledged. Read his full appeal for feedback.
• More information about South Asia related research at Swedish and Nordic universities
See SASNET's page, http://www.sasnet.lu.se/research.html
• Lund University Workshop on Sikhs in Europe
An Exploratory Workshop on "The Sikhs in Europe. History, Religion and Representation" will be held at Lund University, 13–14 June 2008. The conference is organised by the Division of Indic Religions at the Dept. of History and Anthropology of Religion, Lund University, and funded by the Bank of Sweden Tercentenary Foundation, the Swedish Research Council, the Swedish Council for Working Life and Social Research and the Wenner-Gren Foundation. The invited speakers include Prof. Shinder Thandi from Coventry University, UK, who will speak about "Migration and History of the Sikhs in Europe"; and Prof. David Omissi, University of Hull, UK, who will speak about "Indian Soldiers in Europe, 1914–1918". The entire workshop is public, and all are welcome. On the second day, discussions will also be held regarding possibilities for future European collaborative research projects on Sikhs in Europe. Students and researchers interested in this topic should register to the conference convenor, Dr. Kristina Myrvold, in beforehand. Venue: Room 118 at the Centre for Theology and Religious Studies, Allhelgona Kyrkogata 8, Lund. More information.
• Ranabir Samaddar keynote speaker at 17th ASAA conference in Melbourne


The 17th Asian Studies Association of Australia (ASAA) Conference will be held in Melbourne, Australia, 1–3 July 2008. The theme for the 2008 conference, hosted by Monash University, will be "Is this the Asian Century?". The biennial ASAA conference is the largest gathering of expertise in Asia in the southern hemisphere. It is multi-disciplinary and covers Central, South, South-East and North East Asia and the relationship of all of these with the rest of the world. Specialists will be brought together to assess trends in Asian law, medicine and health, science, ethics/human rights, politics, regional security, economics, culture, religion, environment, media, the performing arts and many other fields. The keynote speakers include Professor Ranabir Samaddar from Kolkata in India, a founder of the Calcutta Research Group (CRG) and earlier the founder-Director of the Peace Studies Programme at the South Asia Forum for Human Rights in Kathmandu. Venue: Sebel Albert Park (Formerly Carlton Crest Hotel Melbourne), Melbourne Australia, More information.
• 40 panels at the 20th ECMSAS Conference in Manchester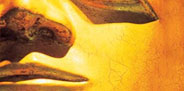 The 20th European Conference on Modern South Asian Studies (ECMSAS) will be held in Manchester, UK, 8–11 July 2008. The 2008 conference will be hosted by the School of Arts, Histories and Cultures at the University of Manchester, and draws on the vibrant South Asian Studies programmes in Humanities and Social Sciences at the University. Deadline for registration to the conference is 10 June 2008. 40 panels have been accepted, covering a vast field of scientific areas, from "Censorship, Subjectivity, and Subversion: Cultural Regulation in India from the Colonial Era to the Present" to "Vegetarianisms: the communicative power of meat in South Asia" and "Routes and Roots of Democracy in the Himalayas". Full information about the conference panels.


Professor Sanjay Subrahmanyam (photo to the right), Professor of Indian History at the University of California at Los Angeles (UCLA), will hold the keynote lecture on "Cultures of Travel between Anjou and Agra in the Early Modern World". The conference also offers a range of cultural events including an illustrated lecture on the textiles trade between Manchester and South Asia held at the Whitworth Art Gallery, a reception at Manchester's spectacular town hall, built during the 1880s, and a club night featuring British Asian sounds, referencing Manchester's more recent status as a centre for musical innovation. An exhibition entitled 'From Kashmir to Kandy', showcasing some of the book and manuscript holdings of the John Rylands University Library on the theme of South Asia, will also be open over the time of the conference. Venue: Humanities Lime Grove building, University of Manchester Oxford Road Campus. More information at the conference web site.


SASNET's deputy director, Lars Eklund will participate in the Manchester conference.
The ECMSAS is the largest gathering of South Asia oriented researchers in Europe, covering all fields from the humanities and social sciences to technology, natural sciences and medicine. The conference is held biannually under the aegis of the European Association of South Asian Studies (EASAS), a professional, non-profit organisation of scholars engaged in research and teaching concerning South Asia with regard to all periods and fields of study. SASNET organised the 18th ECMSAS conference in Lund in 2004 (more information about the Lund conference), and in June 2006, the 19th ECMSAS conference was arranged in Leiden, the Netherlands (read SASNET's report from the Leiden conference).
• Kozhikode conference on WTO, India & Trade Strategy
An International Conference on "WTO, India & Trade Strategy" will be held in Kozhikode, Kerala, India, 26–27 December 2008. The conference is organised by the Centre for Strategic Research & Information Network on India's Global Competitiveness & WTO System at the Indian Institute of Management Kozhikode (IIMK). It focuses on trade policies and trade performance in the pre- and post-WTO era, trying to identify trade performance gaps and future trade potentials. The conference also aims at locating and evaluating future strategies for faster trade growth and greater trade share, and exploring the possibility of outlining a mutually beneficial and harmonious process of global trade negotiations considering the developmental priorities. The WTO Research Centre at IIMK has developed a website for facilitating India's WTO-related information network (go for it). Papers should be submitted before 19 September 2008. More information.
• Sriperumbudur conference on Modern Trends in Materials Technology
Sri Venkateswara College of Engineering (affiliated to Anna University) in Sriperumbudur, Tamilnadu, India organizes an International Conference on Modern Trends in Materials Technology, MMT-09, 19–20 January 2009. MMT-09 aims at discussing new developments in materials technology. It promises to provide active interactions between the experts of the various sub-fields of materials technology, including marine materials, biomaterials, automotive materials, corrosion engineering materials, etc. The conference will publish a proceedings with articles from scholars in the field and peer reviewed papers from the participants.
• 2009 American Association for Asian Studies Annual Meeting in Chicago
The 2009 AAS (American Association for Asian Studies) Annual Meeting will be held 26–29 March 2009 in Chicago, USA. Founded in 1941, AAS with approximately 7,000 members worldwide is a scholarly, non-political, non-profit professional association open to all persons interested in Asia. It seeks through publications, meetings, and seminars to facilitate contact and an exchange of information among scholars to increase their understanding of East, South, and Southeast Asia. It counts among its members scholars, business people, diplomats, journalists, and interested lay persons. At the 2008 Annual Meeting held 3–6 April in Atlanta a large number of sessions related to South Asia studies (go for detailed information about the South Asia Sessions). All proposals for the 2009 Annual Meeting must be submitted electronically and received by August 15, 2008. More information.
• American South Asian Studies Alliance conference in Orlando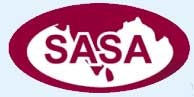 The American South Asian Studies Alliance (SASA), organises its third annual conference in Orlando, Florida, on 3–5 April 2009. The conferece is hosted by the University of Central Florida in Orlando. The theme for the SASA 2009 conference will be "South Asia: Transitions, Tribulations and Triumphs", seeking to explore South Asia's myriad pasts, understand her present, and look forward to a future full of promise and hope yet inevitably characterized by still more transitions, tribulations and triumphs. Papers are invited from across the academic disciplines and over all periods of time. Deadline for submitting proposal abstracts: 30 November 30 2008. Venue: Fairwinds Alumni Center, University of Central Florida, Orlando. More information.
• Fourth annual Tamil Studies Conference to be held in Toronto
The fourth annual Tamil Studies Conference titled "Home, Space and the Other" will be organized by the University of Toronto and the University of Windsor, 21–23 May 2009. The conference organizers invite submissions of paper abstracts from all disciplines and welcome abstracts with an interdisciplinary focus. Scholars, graduate students, artists, writers, performers and activists are welcome to present scholarly papers in English or Tamil at this conference. The organizers also welcome the participation of non-Tamil Studies specialists whose work addresses the theme of this conference. Abstracts should be delivered before 31 August 2008. Invited plenary speakers are Iravatham Mahadevan from the Roja Muthiah Research Library, India, and R. Radhakrishnan from University of California in Irvine, USA. More information.
• Time to nominate candidates for ICAS6 awards


The 6th International Convention of Asia Scholars (ICAS6) will be held in Daejon, South Korea, 14–17 August 2009. It will be hosted by the Chungnam National University (CNU), the Center for Asian Regional Studies (CARS) and Daejeon Metropolitan City. The overarching theme will be "Think Asia!". More than 1,500 Asia Studies specialists in the fields of the Human and Natural Sciences from all over the world are expected to participate. Submission of abstracts and panels is possible as of 15 March 2008 at the ICAS website. For the third time the ICAS Book Prizes will also be awarded during the convention, in the categories: Humanities, Social Sciences, Best PhD and Colleagues' Choice Award. Deadline for nominations is 31 August 2008. More information.
• Other conferences connected to South Asian studies arranged all over the World
See SASNET's page, http://www.sasnet.lu.se/conferences.html#conf
Important lectures and seminars in Scandinavia
• ITPS seminar on Indian MNCs in Stockholm


The Swedish Institute for Growth Policy Studies (ITPS) invites to a seminar on India's role in World economy and how the Indian multinational corporations (MNCs) are changing the global arena, on Wednesday 11 June 2008, 13.00–17.00. The seminar is titled "Indiska multinationella företag förändrar den globala spelplanen". An introduction titled "India's emerging MNCs – threats or possibilities?" will be given by Dr. Henrik Glimstedt, Associate Professor at Stockholm School of Economics. Dr Stefan Jonsson from ITPS' New Delhi office, and Professor Ravi Ramamurthy, Director of the Center for Emerging Markets at the Northeastern University in Boston, will talk about "The evolution of India's MNCs – policy, trends and challenges continuation"; and Professor Martin Kenney from the University of California at Davis, will talk talk about "Where will the next MNCs come from? A view from the Indian venture capital market". The lectures will be followed by a discussion moderated by Pernilla Ström. Venue: Wallenbergssalen, Royal Swedish Academy of Engineering Sciences (IVA), Grev Turegatan 14, Stockholm.
• Stockholm seminar with Jayantha Dhanapala
A
Public Seminar on 'Revitalizing the Momentum for Elimination of Nuclear Weapons' will be held in Stockholm on Wednesday 11 June 2008, 15.00–17.30. The seminar is co-organized by the Pugwash Conferences on Science & World Affairs; Stockholm International Peace Research Institute (SIPRI); the Comprehensive Nuclear-Test-Ban Treaty Organization (CTBTO); and the Centre for Pacific Asia Studies (CPAS) at Stockholm University; with support from the Swedish Ministry of Foreign Affairs. An opening address will be given by Ambassador Rolf Ekéus, Chairman of the SIPRI Governing Board, as well as the Swedish Pugwash Board. Ambassador Jayantha Dhanapala (photo), former United Nations Under-Secretary-General for Disarmament Affairs is one of the key speakers. Mr. Dhanapala is a former ambassador of Sri Lanka to the United States and is currently chair of the UN University Council, President of the Pugwash Conferences on Science and World Affairs, Governing Board member of SIPRI, and Simons Visiting Professor at Simon Fraser University in Vancouver. He will talk about 'The Rationale for Disarmament'. Another keynote speaker is Tibor Tóth, Executive Secretary of CTBTO in Vienna. Venue 'Laxen' at Kvarteret Blåmannen at Mäster Samuelsgatan 70 (former Centralposthuset), Stockholm.
• Karolinska Institutet invites to a Global Health Day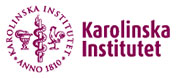 The recently established Centre for Global Health at Karolinska Institutet Medical University in Stockholm organises a Global Health Day on Thursday 12 June 2008, 14.00–19.00. The aims of the Global Health Day, organised in collaboration with Karolinska International Research and Training Committee (KIRT), is to collect researchers and groups at KI working on research, education and information on global health, to share information and encourage collaboration; and to expose KI research on global health to financing agencies including the Swedish Research Council, VINNOVA and Sida. The programme includes scientific presentations by KI researchers such as Prof. Hans Rosling who will talk about "Global health challenges", and Prof. Anders Björkman who will talk about "KI research to eliminate malaria – from the world". Anders Nordström, Director-General and head of the Swedish International Cooperation Agency Sida, will also participate with a speech on "Global development – the role for Swedish development co-operation". Venue: Andreas Vesalius (Bertil) lecture hall, Berzelius väg 3, 9 and Retzius väg 20, Solna. More information.
• Stockholm seminar with Chancellor of Kabul University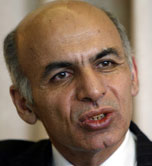 A seminar with Ashraf Ghani, Chairman of the Institute of State Effectiveness, former finance minister of Afghanistan 2002-2004 and Chancellor of Kabul University, will be held in Stockholm on Friday 13 June 2008, 12.00–14.00. It is jointly organised by the Swedish Development Forum (Föreningen för Utvecklingsfrågor, FUF) and the Swedish Ministry for Foreign Affairs. The facilitator will be Stefan de Vylder, economist and Chairman of FUF. The title of the seminar is "Is it possible to fix failed states?", and deals with the nature of crises in so-called failed states? What policy measures should be taken to effectively improve matters and address the wide range of problems related to the failed states? Dr. Ghani is also a member of the Commission on Legal Empowerment of the Poor, which launched their global report "Making the Law Work for Everyone" on 3 June 2008 (more information about the Legal Empowerment Commission, that is hosted by the United Nations Development Programme, UNDP, and was launched in 2005 by a group of developing and industrialized countries including India and Sweden). Dr. Ghani's book "Fixing Failed States: A Framework for Rebuilding a Fractured World", written with Clare Lockhart and published in 2008, addresses the issues of how to deal with failed states and gives examples of the new processes at work. Dr. Ghani is also member of the board for the Stockholm based International Institute for Democracy and Electoral Assistance (International IDEA). Venue for the seminar: Ministry for Foreign Affairs, Fredsgatan 6, Pressrummet (ground floor), Stockholm. Please notify your participation before 12 June to fuf@fuf.se.
• Copenhagen lecture with Govindan Parayil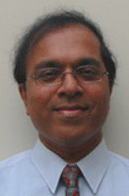 Professor Govindan Parayil will hold a lecture on "India as a rising power in science and technology: Some critical reflections" at Copenhagen Business School (CBS) on Tuesday 17 June 2008, 14.00–15.30. Govindan Parayil, an Indian national, is Professor of Science, Technology and Innovation at the Centre for Technology, Innovation and Culture, University of Oslo. Before moving to Oslo in 2004, he taught at universities in Singapore, Hong Kong and the United States. He authored Conceptualizing Technological Change (1999) and edited Political Economy and Information Capitalism in India (2006), Kerala: The Development Experience (2000), and The Asian Innovation Dynamics: China and India in Perspective (with Anthony D'Costa, 2008, forthcoming).
In his Copenhagen lecture, he will focus on the historical evolution of Indian science and its current status and its future trajectory in order to analyze the link between science, social change and development. Can economic growth prevail in the absence of a well-articulated science, technology and innovation system? How can science and innovation prevail without broad-based and inclusive education as well as the diffusion of scientific literacy and ethos in India? Would an instrumentalist approach that sees science and technology as mere tools for economic expansion create the foundation for India becoming a scientific superpower? What happened to India's first Prime Minister Nehru's dream of 'science and industry' and the 'critical temper of science' turning India into a modern secular nation? Venue: CBS, Room 2.68 (2nd floor), Porcelænshaven 24, Frederiksberg, Copenhagen. More information.
• Indian Dalits in focus for Roundtable talk on Poverty and Human Rights in Bergen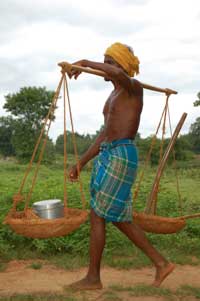 The Norwegian Rafto Foundation for Human Rights organises a Roundtable talk on Poverty and Human Rights in Bergen, focusing on the situation for Indian Dalits, on Sunday 10 August 2008, 17.30–20.30. The Roundtable talk is also co-hosted by the Bergen Summer Research School. It will reflect on what forms of poverty may reasonably be considered human rights violations. The case of the untouchables on the Indian subcontinent will be given particular attention. The untouchables, who call themselves Dalits, number in excess of 200 million individuals. Grave poverty is common among them. They suffer many forms of discrimination and violence. The participants at the roundtable include globally outstanding academic specialists on human rights, together with leading advocates from the most influential human rights organizations worldwide, and representatives from the leadership of the largest and most influential of the Dalit organizations, the National Campaign for Dalit Human Rights (NCDHR) – recipient of the 2007 Rafto prize for human rights.
The key speakers at the roundtable include Surinder Singh Jodhka, Professor of Sociology at the Centre for the Study of Social Systems, School of Social Sciences, Jawaharlal Nehru University (JNU) in New Delhi, and Director at the Indian Institute of Dalit Studies; Saman Zia-Zarifi, Doctor of International Law from New York Law School, Lawyer and Director of Amnesty International Asia division; and Paul Divakar, Co-Founder and National Convenor of NCDHR. More information about Rafto Foundation.
Business and Politics
• Swedish Chamber of Commerce India promotes Swedish interests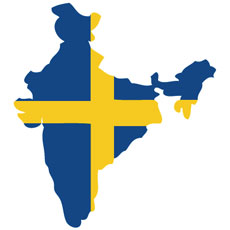 The Swedish Chamber of Commerce India's mission is to promote Swedish commercial interest in India through networking, lobbying and an active partnership by all members of the Indo-Swedish business community. SCCI offers various activities with both local, Swedish and international members of the business community in India, as well as business opportunities through speaker's luncheons, breakfast meetings and seminars featuring local, Swedish and international renowned speakers and top officials. Go to SCCI's web page.
• SCCI presents is Business Climate Survey 2008
In its first Business Climate Report conducted among Swedish and Swedish-related companies in India, ICCI shows that the Swedish business community consider India as a market with great potential and an overall favourable business climate. While confirming the Swedish business community's strong confidence in the Indian market, the report also highlights the most frequent barriers for Swedish companies doing business in India. In April 2008, a written questionnaire was sent out to almost 100 Swedish and Swedish-related companies in India, and the results were presented at a business meeting at the Swedish Embassy on May 12. The first Business Climate Report conducted among Swedish and Swedish-related companies in India shows that the Swedish business community consider India as a market with great potential and an overall favourable business climate. While confirming the Swedish business community's strong confidence in the Indian market, the report also highlights the most frequent barriers for Swedish companies doing business in India. Read an executive summary.
• Information about South Asia related business and politics in Sweden
See SASNET's page, http://www.sasnet.lu.se/polbuss.html
South Asia related culture in Scandinavia
• Indian writers in focus for the 2008 Göteborg Book Fair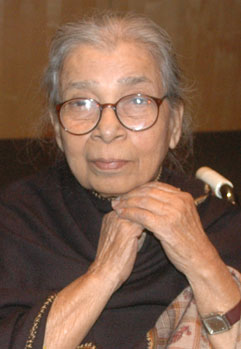 In September 2008 the so-called Indian Library in Sweden (Indienbiblioteket) again publishes a number of books, and introduces the writers at the Göteborg Book Fair (Bok- och Biblioteksmässan), held 25–28 September. Indienbiblioteket, an outcome of the Indo-Swedish translation project funded by Sida, has been responsible for a number of new publications almost every year since it was formally launched in 2001. The most well-known writers participating in the 2008 book fair are the legendary Mahasweta Devi (photo) from West Bengal, Anita Nair from Kerala, and the poet Ambai from Tamil Nadu. Other invited Indian writers are Teji Grover, Sandhya Rao and Jeeva Raghunath. Several seminars will be held with these mostly non-English writing authors and poets.
Dr. Sumit Roy, Visiting Senior Research Fellow at the School of International Relations and Strategic Studies, Jadavpur University, Kolkata, India, will also participate in the 2008 Göteborg Book Fair. He will take part in a seminar on "New Colonial powers advancing", focusing on the strong role that China and India now play in Africa. The seminar, also including prominent Chinese researchers, is organised by the The Nordic Africa Institute in Uppsala. More information about the Göteborg Book Fair 2008.
• Report from Iqbal Academy's cultural programme
On 17 May 2008, the Iqbal Academy Scandinavia celebrated a wonderful Sham-i Iqbal (Iqbal's Evening) in remembrance of Dr. Muhammad Iqbal at Taastrup in Denmark. Arif Mahmud Kisana, leader of Stockholm Study Circle, Sweden, was a special guest of the event. Syed Ejaz Haider Bokhari recited verses from holy Qur'an in his melodious voice followed by Urdu translation by Hadi Khan, General Secretary of the Academy. The most thrilling item of the evening culminated on the music performed by the famous musician of Denmark, Pervaiz Akhtar. More information.
• More information about South Asia related culture in Sweden and Scandinavia
See SASNET's page, http://www.sasnet.lu.se/culture.html
New and updated items on SASNET web site
• Swedish departments where research on South Asia is going on:
Constantly added to the list of research environments at Swedish universities, presented by SASNET. The full list now includes 229 departments, with detailed descriptions of the South Asia related research and education taking place! Go to http://www.sasnet.lu.se/environment.html
ƒ Energy Technology Centre in Piteå (ETC)

ƒ Department of Art and Architecture, Royal University College of Fine Arts (KKH), Stockholm
• Useful travelling information
Look at http://www.sasnet.lu.se/travelling.html. Updated travel advises from the The British Foreign & Commonwealth Office about safety aspects on travelling to the countries of South Asia.
---
Best regards,
Lars Eklund
SASNET/Swedish South Asian Studies Network
SASNET is a national network for research, education, and information about South Asia, based at Lund University. The aim is to encourage and promote an open and dynamic networking process, in which Swedish researchers co-operate with researchers in South Asia and globally.
The network is open to all sciences. Priority is given to co-operation between disciplines and across faculties, as well as institutions in the Nordic countries and in South Asia. The basic idea is that South Asian studies will be most fruitfully pursued in co-operation between researchers, working in different institutions with a solid base in their mother disciplines.
The network is financed by Sida (Swedish International Development Cooperation Agency) and by Lund University.

Postal address: SASNET – Swedish South Asian Studies Network, Scheelevägen 15 D, SE-223 70 Lund, Sweden
Visiting address: Ideon Research Park, House Alpha 1 (first floor, room no. 2040), in the premises of the Centre for East and South East Asian Studies at Lund University (ACE).
Phone: + 46 46 222 73 40
Fax: + 46 46 222 30 41
E-mail: sasnet@sasnet.lu.se
Web site: http://www.sasnet.lu.se

Back to SASNET


---