---

PAGE 1:

PAGE 2:
---
Dissertations on South Asia related subjects at Nordic universities in 2009-11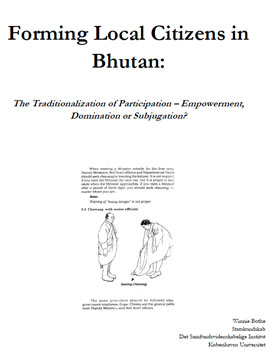 Winnie Bothe, Dept. of Political Science, University of Copenhagen, will defend her doctoral dissertation entitled "Forming Local Citizens in Bhutan: The Traditionalization of Participation – Empowerment, Domination or Subjugation?" on Friday 23 September 2011, at 14.00. It deals with the concept 'Gross National Happiness', a new development model invented by a small Himalayan kingdom of Bhutan.
This development approach is seen by an increasing number of people as a refreshing alternative to the conventional development models that often take growth as their main target. But how is it actually practiced in Bhutan and how does this influence the way in which the rural inhabitants are constructed as citizens? The thesis addresses questions of how local governance reforms are diverted by national discourses on citizenship, ones that serve to traditionalize the local citizens into roles as supplicants rather than promoting self-determining citizens. Thus, even if donors have success in localizing governance it may not result in the form of citizenship donors would like to see.
The committee to assess the thesis consists of Associate Professor Anders Berg-Sørensen, Dept. of Political Science, University of Copenhagen; Professor Emeritus Staffan Lindberg, Dept. of Sociology, Lund University; and Professor Michael Hutt, SOAS, University of London, UK. Venue for the dissertation: Dept. of Political Science, Copenhagen University, Øster Farigmagsgade 5, entrance E. More information.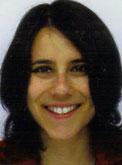 Kathryn Lum, Research Assistant at the Dept. of Political and Social Sciences, European University Institute in Florence, Italy, will defend her doctoral dissertation entitled "How Caste Works: Forging New Identities in a Punjabi Ex-Untouchable Community in Catalonia, Spain" on Monday 10 October 2011. Kathryn has previously completed her MA at the Centre for East and South-East Asian Studies, Lund University.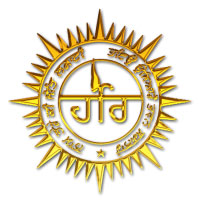 The doctoral thesis is an ethnographic study of an ex-untouchable group from the Punjab region of India known as the Ravidassias. Its aim is twofold: on the one hand to elucidate the mechanisms of caste in social life and in particular, to analyse how ex-untouchables negotiate caste stigma, and on the other, to explore the caste, gender, and youth dimensions of the Ravidassia community in Catalonia, Spain. This study is comparative in nature, discussing caste, the management of caste stigma, and the Ravidassia sociocultural/religious movement in the Punjab, India and Catalonia, Spain. More information.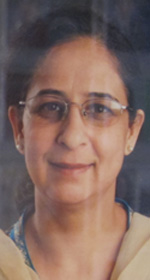 Saima Hamid Division of Global health (IHCAR), Karolinska Institutet Medical University, Stockholm defended her doctoral dissertation entitled "Becoming a Woman in Silence: Studies on preparedness for reproductive life of young women in Pakistan" at IHCAR on 8 December 2010. The study explores the preparedness of young women for married life (communicating with spouse, initiation of sexual activity and child bearing) and ability to negotiate in marriage with spouse on number of children to have and on contraceptive use. In a culture of silence around sexuality, young women's socialisation into submissiveness lays the foundation for the lack of control over their future reproductive health (I and II). The parents realised, though, that bringing up daughters for marriage requires not only obedience, but also building confidence and knowledge during their childhood (III). Women who had decision making freedom in their parental home carried this ability with them into marriage in their new home and were better able to negotiate about their fertility (IV). Knowledge about reproductive life could prepare young women better for the future life and give them more control of their fertility. Innovative interventions targeting women need to challenge current societal norms of womanhood to promote the upbringing of confident and knowledgeable young women.
The faculty opponent was Associate Professor Pia Olsson, Department of Women's and Children's Health, International Maternal and Child Health (IMCH), Uppsala University. More information, including link to full-text thesis.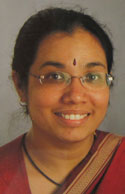 Ayesha de Costa, Division of Global health (IHCAR), Karolinska Institutet Medical University, Stockholm defended her doctoral dissertation entitled "Barriers of mistrust : Public and private health care providers in Madhya Pradesh, India" on 17 September 2008. The thesis highlights the heterogeneity and dominance of the private health sector, and the distribution of different provider groups in rural and urban areas/districts. Rather than an absolute shortage of manpower, maldistribution seems a problem here. Access to women providers is low, important in a setting where women would prefer seeing women providers. The possibility that scheduled castes might have lower access to health care providers than the rest of the population is presented, a finding with important political implications. The barriers to trust between the public and private health sectors in the setting are complex. Addressing these as a step to making real collaboration possible, calls for deeper more structural changes in the working of the health system, including a redressal of the regressive fee-for-service payment mechanism. The government must consider some form of health insurance for more vulnerable groups of people. More information, with link to full-text thesis.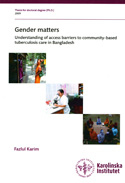 Fazlul Karim, Division of Global health (IHCAR), Karolinska Institutet Medical University, Stockholm defended his doctoral dissertation entitled "Gender matters: Understanding of access barriers to community-based tuberculosis care in Bangladesh" at IHCAR on 17 April 2009. The thesis concludes that sex differences exist at different clinical steps for TB control. Women compared with men, encountered longer delays at various clinical stages for TB treatment. The adverse effects of stigma both reflected and worsened gender inequalities. Gender disparities were evident in the patterns of distress, perceived causes, and help seeking behaviours, affecting more women, whilst TB-related financial distress affected more men. The estimated true period prevalence of smear-positive PTB was high in the community, and almost all socio-economic groups were at risk of TB. More information, with link to full-text thesis.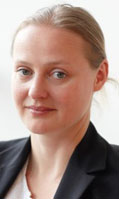 Iselin Frydenlund, Dept. of Culture Studies and Oriental Languages (IKOS), University of Oslo, defended her doctoral dissertation entitled "Canonical Ambiguity and Differential Practices: Buddhist Monks in Wartime Sri Lanka" on Wednesday 15 June 2011. This study analyses the relationship between Buddhism, war and nationalism, focusing on the Sri Lankan civil war (1983–2009). Based on a combination of historical analysis and field data, it explores the ambiguities and flexibility of Buddhism in relation to war. Theravada Buddhism provides space for competing discourses about the state and violence, but it does not have a systematic just-war tradition similar to those of Christianity or Islam. During Sri Lanka's civil war, Buddhist monks were in favour of a military solution to the conflict, and this dominant militarist position co-existed with a normative discourse on nonviolence. Thus, the Buddhist concept of nonviolence should not be confused with pacifism. A pacifist discourse does exist, but it represents a minority position. In her thesis, Iselin Frydenlund argues that understanding monastic views on war, nationalism and inter-ethnic relations requires taking specific local contexts into account. Her field data show that discourses of peace and inter-ethnic harmony were more predominant among monks in the war zones compared to the dominant nationalist discourses among monks at the political centre, but also that monks in the war areas were closely linked to nationalism and state activity. Thus, the rapidly shifting social realities of Sri Lanka make it impossible to reduce monks' views and practices to a single grand theory of Buddhism or nationalism.
The evaluation committee consisted of Professor John C. Holt, Bowdoin College, USA; Professor Jonathan Spencer, University of Edinburgh, UK; and Professor Anne Stensvold, University of Oslo. More information about the thesis.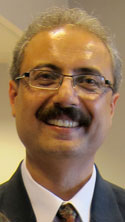 Mohsin Saeed Khan, Division of Global health (IHCAR), Dept. of Public Health Sciences, Karolinska Institutet (KI), Stockholm, defended his doctoral dissertation entitled "Poverty of Opportunity for Women Selling Sex in Lahore, Pakistan: Knowledge, Experiences and Magnitude of HIV and STIs" on Wednesday 15 June 2011. The faculty opponent was Prof. Eric Sandström, KI. The main aim with the thesis is to estimate the magnitude and severity of HIV / STIs among women selling sex along with their health seeking behaviour and the level of preparedness of the health system for management of HIV/STIs.
Mr. Khan has 17 years of public health experience working for Government of Pakistan and multilateral, bilateral and international NGOs including World Bank, UNFPA, UNHCR, UNICEF, CIDA, DFID, GTZ, EC, British Council and National AIDS Control Program as a Health Systems Specialist. During 2009, Mr. Saeed Khan was also a member of SASNET's South Asian Reference Group.
Venue: Rockefeller, KI, Nobels väg 11, Solna. More information, with link to full-text thesis.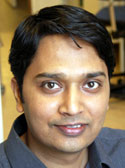 Aakash Chawade, Department of Plant and Environmental Sciences, Gothenburg University, defended his doctoral dissertation entited "Unravelling the complexity of cold acclimation in plants" on Friday 10 June 2011, at 10.00. Mr. Chawade has been working with Prof. Olof Olsson on projects related to understanding processes involved in the cold acclimation mechanism in Arabidopsis thaliana, oats and rice. One of the projects have focused on Cold stress in Oryza sativa – rice – in Nepal. Rice is a staple for a large part of the human population and more so in the Asia. It can be grown on the plains as well as on the hills. In-spite of possessing the functional CBF genes in the genome, rice is a chilling tolerant but cold sensitive plant. Some of the rice cultivars are however better chilling tolerant than the rest. Aakash's goal in this project has been to study and characterize rice genes that could improve the freezing tolerance of rice. Hence, he has studied four different rice genes by over-expressing them in Arabidopsis thaliana.
The faculty opponent was Professor Tapio Palva, Department of Biological and Environmental Sciences, University of Helsinki, Finland. Venue: Lecture hall, Botanhuset, Carl Skottbergs gata 22 B, Gothenburg.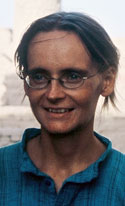 Elke Rogersdotter, Department of Historical Studies/Archaeology, University of Gothenburg, defended her doctoral dissertation entitled "Gaming in Mohenjo-daro – an Archaeology of Unities" on Saturday 5 February 2011. The faculty opponent was Dr. Eva Myrdal, the Museum of Far Eastern Antiquities, Stockholm. The thesis deals with the traditionally neglected concept of 'play and pleasure' and its impact on past social structures. The thesis examines game-related finds with the aim of reaching and discussing the social influence of the dimension of play in an ancient settlement. The finds originate from the Bronze Age Indus Valley settlement of Mohenjo-daro in Sindh, Pakistan, the largest, urban settlement of the Bronze Age Indus Valley cultural complex (Integration Era ca. 2600-1900 BC). The site has produced a number of game-related artefacts (dice, gaming pieces and others). Selected finds have been analyzed through museum studies in Karachi and Mohenjo Daro, as well as via elderly, written sources such as field reports. Read the full-textdoctoral thesis.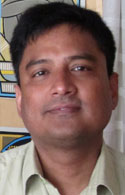 Mashiur Rahman, Department of Sociology, Lund University, defended his doctoral dissertation entitled "Struggling Against Exclusion-Adibasi in Chittagong Hill Tracts, Bangladesh" on Wednesday 8 June 2011. The thesis provides an overview of social policy and poverty among ethnic minorities (Adibasi) in Bangladesh, with a special focus on the Chakma people belonging to the Sonai and Mayni localities, situated in the Chittagong Hill Tracts (CHT). The faculty opponent was Dr. Pernille Gooch, Division of Human Ecology, Lund University. More information.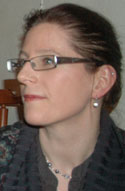 Katarina Plank, Dept. of History and Anthropology of Religion (including Judaism and Indic Religions), Lund University defended her doctoral dissertation entitled "Insikt och närvaro – akademiska kontemplationer kring buddhism, meditation och mindfulness" (Insight and Presence – Academic Contemplations on Buddhism, Meditation and Mindfulness) on Friday 3 June 2011. The faculty opponent was Professor Knut Jacobsen from the Department of Archaeology, History, Cultural Studies and Religion (AHKR), University of Bergen. The thesis focuses on the international lay meditation movement of Vipassana teacher S N Goenka and in particular on lay meditation practices in Sweden. More information.


Kh Md Nahiduzzaman, Division of Urban and Regional Studies, Department of Urban Planning and Environment; School of Architecture and the Built Environment (ABE), Royal Institute of Technology (KTH), Stockholm defended his doctoral dissertation, entitled "Housing the Urban Poor: An Integrated Governance Perspective. The Case of Dhaka, Bangladesh" on Friday 3 June 2011. The opponent was Professor Alfredo Brillembourg, ETH Zürich, Switzerland & Columbia University New York, USA. Mr. Nahiduzzaman has a research interst in Affordable housing, Urban governance and sustainable planning, House construction techniques in response to climate change, Remote sensing and GIS in decision making. In recent years, Nahiduzzaman has also worked as Lecturer at King Fahd University of Petroleum and Minerals in Dhahran, Saudi Arabia. Read an abstract.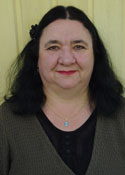 Marie-Thérèse Charpentier, Dept. of of Comparative Religion, Åbo Akademi University in Turku, Finland, defended her doctoral dissertation entitled "Indian Female Gurus in Contemporary Hinduism. A Study of Central Aspects and Expressions of Their Religious Leadership" on Friday 26 November 2010. The faculty opponent was Prof. Mathieu Boisvert, Département de sciences des religions at Université du Québec à Montréal (UQAM), Canada. The thesis focuses on the fact that the rich and complex history of Hinduism primarily has been written by male scholars and has documented the point of view of male spiritual strivings. This fact, together with patriarchal opinions expressed in many authoritative sacred texts, has contributed to creating an image of Indian spirituality in which female religious experience is either absent or considerably marginalized. Venue: Auditorium Armfelt, Arken, Fabriksgatan 2, Turku (Åbo), Finland. More information.


Jenny Wickford, Department of Clinical Neuroscience and Rehabilitation, Institute of Neuroscience and Physiology, Sahlgrenska Academy, University of Gothenburg, defends her doctoral dissertation entitled "Physiotherapists in Afghanistan. Exploring, encouraging & experiencing professional development in the Afghan development context" on Monday 15 November 2010, 09.00–13.00. The aim of the thesis is to analyze the matter of supporting professional development of physiotherapists in Afghanistan, and the issues involved in expatriate physiotherapists working with professional development cross-culturally in development contexts. The thesis is based on two field studies. The faculty opponent is Professor Dennis Beach, School of Education & Behavioural Sciences, University of Borås. Venue: Academicum Hörsal Arvid Carlsson, Medicinaregatan 3, Gothenburg. Read the full-text thesis.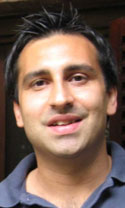 David Hansen, Dept. of Culture Studies and Oriental Languages (IKOS), University of Oslo, defended his doctoral dissertation entitled "Radical Rhetoric – Moderate Behavior: Perceptions of Islam, Shari'a, and the Radical Dimension(s)" on Thursday 11 November 2010. The thesis is an empirical study of the twin cities of Islamabad and Rawalpindi, examining everyday life, beliefs, rhetoric, and rituals relating to Islam and Islamic practices, in order to interpret, analyze and present a picture of everyday perceptions of contemporary Islam and what is increasingly related to as "the new face of Islam" or "growing radical Islam in Pakistan". The main approach has been to look at four main dimensions, or core-categories: – Contemporary Islam in Pakistan; – Sufism (piri-muridi, sufiyyat) in Pakistan; – Modernity (jadidiyyat) vis-a-vis the traditional Pakistan; and, – Politics of Otherness (ghairiyyat) in Pakistan. More information on David Hansen's research.
The examination committee consisted of Dr. Stephen Cohen, Foreign Policy Studies Program, The Brookings Institution in Washington D.C., USA; Prof. Tor Halvdan Aase, University of Bergen; Prof. Pamela Gwynne Price, IAKH, University of Oslo; and Prof. Ute Hüsken, IKOS. Venue: Universitetets Gamle festsal, Domus Academica, Karl Johans gate 47, Oslo.
More information on the dissertation (only in Norwegian)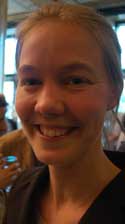 Malin Gregersen, Department of History, Lund University defended her doctoral dissertation entitled "Fostering Obligations. Representations of a Mission in South India in the First Half of the 20th Century" (Fostrande förpliktelser. Representationer av ett missionsuppdrag i Sydindien under 1900-talets första hälft) on Friday 8 October 2010. The thesis focuses on narratives from Swedish missionaries working in the small town of Tirupattur, Tamil Nadu, and their influence in the formation of early 20th century Swedish world views. Malin Gregersen problematizes the issue by pointing out that these narratives of everyday life in foreign countries were formulated out of a mission, not only to convert to christianity but to foster and mould people according to their different ideals. The faculty opponnent was Prof. Kajsa Ahlstrand, World Christianity and Interreligious Studies, Faculty of Theology, Uppsala University. Venue: Dept. of History, hall 3, Magle Stora Kyrkogata 12 A, Lund. Full information, including link to full-text tesis.


Sohaib Khan, Institute of Public Health and Clinical Nutrition, University of Eastern Finland (Kuopio Campus), defended his doctoral dissertation entitled "Poliomyelitis in socio-cultural context – study from province Punjab, Pakistan" on Friday 24 September 2010. It is a study of Poliomyelitis, an infectious disease, which is still endemic in four countries in the world: Pakistan, India, Afghanistan and Nigeria. Eradication activities focus mainly on the mass immunization of children under 5 years age with OPV (Oral Polio Vaccine). The present study explored the disease in context of social and cultural factors in province Punjab, Pakistan. The opponent in the public examination was Professor Sirpa Janhonen of the University of Oulu. More information.

• Syed Farid-ul-Hasnain, Division of Global health (IHCAR), Karolinska Institutet Medical University, Stockholm defended his doctoral dissertation entitled "Young Adults in Urban Pakistan; Barriers and Challenges for Improving Health Behaviors in the wake of the HIV/AIDS Epidemic" on Thursday 16 September 2010. The thesis is grounded in the fact that HIV/AIDS is spreading globally more specifically among the younger generation. Pakistani young adults having inadequate knowledge and awareness are vulnerable to the global HIV/AIDS epidemic. Both young men and women are well motivated to acquire good education and employment; and seem to belief in gender equality. Transition to better education and gender equality will result in new health related challenges, which emphasize that these young people should be equipped with proper knowledge about STDs and health related behaviors. Religious and cultural barriers to discuss reproductive health issues further deteriorate the situation. Nevertheless, as the prevalence of HIV/AIDS is still comparatively low, the epidemic has not yet enforced a general discussion on the importance of a well-informed younger generation. The faculty opponent was Professor Urban Janlert, Dept. of Public Health and Clinical Medicine, Epidemiology and Global Health, Umeå University. Read an abstract with a link to the full-text thesis.

Erik Engström, Department of Meteorology (MISU), Stockholm University, defended his his doctoral dissertation entitled "Characterization of light absorbing particulate matter in air and precipitation over Southern Asia" on 27 November 2009. The faculty opponent was Prof. Paolo Laj from Université Blaise Pascal in Clermont-Ferrand, France. Engström has been part of the International "Atmospheric Brown Cloud (ABC)" programme dealing with the problem of air pollution in the Indo-Asia Pacific Region, and its impact on climate and the environment (more information). The thesis is based on filter-based optical measurements of soot – light absorbing particulate matter at a wavelength of about 550 nm – in air and rainwater. The research work was performed between June 2005 to and May 2009, at Godavari in Nepal; Sinhagad in India; and Hanimaadhoo in the Maldives. A method for determination of water-insoluble light absorbing matter inrainwater was developed. Read the full abstract.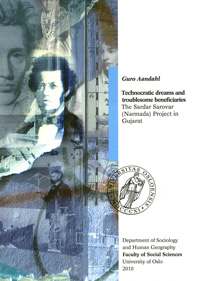 Guro Aandahl, Centre for Development and the Environment (SUM), University of Oslo, Norway, defended her dissertation in Human Geography, entitled "Technocratic dreams and troublesome beneficiaries. The Sardar Sarovar (Narmada) Project in Gujarat" on Friday 18 June 2010. The thesis focuses on the relationship between planning and implementation in the Sardar Sarovar Project (SSP). It is a study of two areas hitherto neglected in the Narmada research: 1) the perspectives of the planners and engineers, and 2) the actions and perceptions of the beneficiaries of the project. By contextualising the SSP within the history of thinking about, and doing, 'development', she offers a new perspective on the SSP. The opponents were Prof. Stuart Corbridge, Development Studies Institute, London School of Economics and Political Science (LSE); and Dr. Radha D`Souza, School of law, University of Westminister, UK. More information.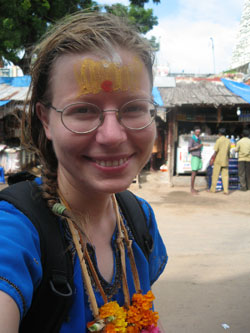 Helle Jørgensen, Department of History and Area Studies, Aarhus University, Denmark, defended her doctoral dissertation, entitled "Tranquebar – Whose History? Transnational Cultural Heritage in a Former Danish Trading Colony in South India" on Thursday 17 June 2010. The town of Tranquebar on the East Coast of South India was a Danish trading colony in the years 1620-1845. Tranquebar has been declared a heritage town by the government of Tamil Nadu due to the well-preserved townscape from the Indo-Danish colonial period, and the town has for decades been subject to both Danish and Indian attempts at preservation and promotion as a destination of heritage tourism. But whose – and which – heritage is being secured through this development? The dissertation comprises an anthropological study of the dynamic social process in which the townscape of Tranquebar has become subject to promotion as a materialisation of transnational history. The thesis focuses on the negotiations of historicity that come into play between the many stakeholders in the present development of Tranquebar, including the residents, heritage and tourism developers, public authorities, researchers, and tourists. More information about the research project.
The Assessment Committee consisted of Associate professor Lisanne Wilken, Aarhus University; Professor Mary Hancock, Department of Anthropology and History, University of California, USA; and Professor Sharon MacDonald, School of Sciences, University of Manchester, England.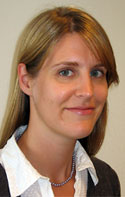 Kristine Eck, Department of Peace and Conflict Research, Uppsala University, defended her doctoral dissertation entitled "Raising Rebels: Participation and Recruitment in Civil War" on Saturday 5 June 2010. The thsis is based on fieldwork in Nepal, and tries to explain why some individuals choose to participate in rebellion, and what recruitment tactics rebel groups use to affect this decision? These questions are central to the study of civil war because rebel groups must raise troops in order to challenge the government and to survive as an organization. Faculty opponent was Stathis Kalyvas, Arnold Wolfers Professor of Political Science and Director of the Program on Order, Conflict, and Violence at Yale University, USA. Venue for the dissertation: Gustavianum (Auditorium Minus), Akademigatan 3, Uppsala. More information, including abstract.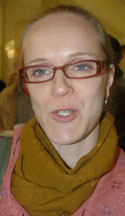 Satu Ranta-Tyrkkö, Department of Social Work Research, University of Tampere, Finland, defended her doctoral dissertation entitled "At the Intersection of Theatre and Social Work in Orissa, India: Natya Chetana and Its Theatre" on Saturday 22 May 2010. The study is an ethnography on the theatre group Natya Chetana (Theatre for Awareness) working in the state of Orissa in Eastern India, and the group's work as social work. At the same time, relying on its empirical standpoints, the study participates in the discussion on international, increasingly global social work. Although driven by social work interest, the study is strongly interdisciplinary: Besides social work, anthropological, theatre, postcolonial and South Asian studies also inform the subject matter of the work. More information, with link to full-text thesis.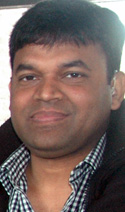 Abdel Baten Miaji, Section of Islamology, Department of History of Religions; Centre for Theology and Religious Studies, Lund University, defended his doctoral dissertation entitled "Rural Women in Bangladesh: The Legal Status of Women and the Relationship between NGOs and Religious Groups" on Friday 21 May 2010. The faculty opponent was Dr. Monica Erwér, School of Global Studies, University of Gothenburg (but currently working as Team Leader for the Swedish non-governmental organisation The Swallows India Bangladesh section in Lund). The thesis focuses on how religious and traditional customs affect the socio-economic condition of women in Bangladesh. Venue for the dissertation: Room 215, Centre for Theology and Religious Studies (CTR), Allhelgona Kyrkogata 8, Lund. More information.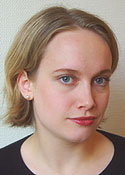 Jannie Lilja, Department of Peace and Conflict Research, Uppsala University, will defend her doctoral dissertation entitled "Disaggregating Dissent: The Challenges of Intra-Party Consolidation in Civil War and Peace Negotiations", on Wednesday 12 May 2010, at 10.15. It partly deals with Sri Lanka. Elisabeth Jean Wood, Professor of Political Science at Yale University, USA, will be the faculty opponent.
The thesis discusses the fact that contemporary civil wars are often characterized not only by fighting between rebels and governments, but also by rebel violence against their own community members. In spite of repeated peace negotiations, many of these conflicts seem to go on endlessly. The dissertation approaches the question of rebel capacity by disaggregating the non-state side in civil war and in connection with peace talks. It offers a set of original case studies from three ethno-separatist conflicts: Sri Lanka, Indonesian Aceh, and Senegal.
More information, incl. link to full-text dissertation.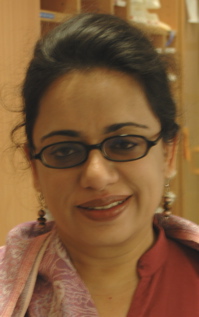 During the period 2005-10, Dr. Fauziah Rabbani, Associate Professor at the Dept. of Community Health Sciences at Aga Khan University, Karachi, Pakistan, carried out a sandwich PhD training at the Division of Global health (IHCAR), Karolinska Institutet in Stockholm. On 24 March 2010, she defended her doctoral dissertation entitled "Science and practice of balanced scorecard in a hospital in Pakistan: Feasibility, context, design and implementation". At IHCAR, she has been a member of the multidisciplinary research group "Health Systems and Policy" (HSP), led by Prof. Göran Tomson. More information.
The external examiner was Dr. Zoe Radnor, Associate Professor, Warwick Business School, UK. The main aim of the thesis was to determine whether Balanced Scorecard hospital management application is feasible in the context of a low- income hospital setting, to identify organizational culture, as well as design the scorecard and describe the contextual barriers and strategic processes that hinder or facilitate its implementation. More information, with a link to the full-text thesis.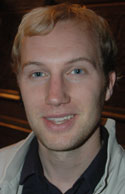 Ted Svensson, Dept. of Political Science, Lund University, defended his doctoral dissertation entitled "Meanings of Partition: Production of Postcolonial India and Pakistan" on 23 March 2010 at the Dept. of Political Science, Warwick University in UK, where he carried out his PhD programme. The thesis constitutes an analysis of the partition of British India and the ensuing state formation and state consolidation in the region. Hed Svensson argues that a study of the so-called transfer of power – and of the inclusion of the notions of 'Partition' and 'Independence' as key elements of Indian and Pakistani nation building – ought to contain a recognition of the labour by the political elites to overwrite the abyssal and ambiguous character of becoming independent and postcolonial. The external opponent at the dissertation was Prof. Jenny Edkins from Aberystwyth University, UK. More information, with an abstract.


Mikkel Rytter, Department of Anthropology, University of Copenhagen, defended his doctoral dissertation entitled "Family Upheaval. Generation, Mobility and Relatedness among Pakistani Migrants in Denmark" on 5 March 2010. This thesis deals with Pakistani migrant families who have been living more or less permanently in Denmark since the late 1960s or early 1970s. After four decades in Denmark, many families have achieved levels of material prosperity, economic security and social mobility that the first generation could only dream of before they left Pakistan; however, their success has come at a price. Based on multi-sited ethnographic fieldwork with Pakistani family networks in Denmark, Sweden and Pakistan from 2001-2008 this thesis focuses on the current ongoing intergenerational and transnational negotiations of what it implies to 'be' and 'do' family. The evaluation committee consisted of Prof. Pnina Werbner, Keele University, UK, Associate Professor Filippo Osella, University of Sussex, UK, and Associate Professor Helle Bundgaard, University of Copenhagen. More information.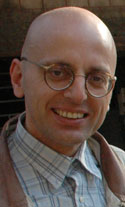 Ferdinando Sardella, Department of Literature, History of Ideas, and Religion, University of Gothenburg, defended his doctoral dissertation entitled "Bhaktisiddhanta Sarasvati. The Context and Significance of a Modern Hindu Personalist" on Saturday 6 February 2010. The faculty opponent was Julius Lipner, Professor in Hinduism och Comparative Religion at the Divinity Faculty, University of Cambridge, UK. The thesis is based on field work carried out in West Bengal, India, where he spent a total of one year during the period 2004–08. This study explores the life and work of Bhaktisiddhanta Sarasvati (1874-1937), a Vaishnava guru of the school of Chaitanya (1486-1534), who, at a time that Hindu non-dualism was most prominent, managed to establish a pan-Indian movement for the modern revival of traditional personalist bhakti that today encompasses both Indian and non-Indian populations throughout the world. More information.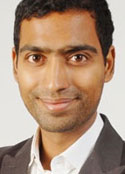 Swedish researcher Henrik Chetan Aspengren has been awarded a PhD from the Dept. of Politics and International Studies, School of Oriental and African Studies (SOAS), University of London, UK. The viva took place on 12 January 2010. Examiners were Dr Vernon Hewitt, University of Bristol, and Prof. Sanjay Seth, Goldsmiths, University of London. In the thesis, entitled "Social Imperialism – And how it was applied in the Bombay Presidency, 1895–1925", Aspengren deals with the making of the 'the social' as a space of government intervention, amid growing urban unrest and assertive nationalism in colonial, western India. It discusses the influence of social liberalism, and sociology, on the local British administration in the Bombay Presidency, and the implementation of actual projects of sanitation, housing and education. Read an abstract of the thesis.


Dr. Aspengren is now living in Geneva, Switzerland, but is to some extent connected to the Dept. of History, Uppsala University.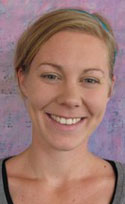 Matilda Palm, Physical geography, Department of Earth Sciences, Gothenburg University, defended her doctoral dissertation entitled "Land Use in Climate Policy – Forest Based Options at Local Level with Cases from India" on Friday 27 November 2009. Faculty opponent was Associate Professor Emily Boyd from the School of Earth and Environment, University of Leeds, UK. The thesis tries to give an improved understanding of the local, regional and global implications of different initiatives on land use change. It was motivated by a perceived lack of local case studies exploring the contexts of climate policy. The thesis is based on fieldwork conducted mostly in the south Indian state of Karnataka, in collaboration with the Centre for Ecological Science and the Centre for Sustainable Technologies at the Indian Institute of Science (IISc) in Bangalore. More information.


AKM Masud Rana, Division of Geriatric Epidemiology; Department of Neurobiology, Caring Sciences and Society (NVS); Karolinska Institutet Medical University, Stockholm defended his doctoral dissertation entitled "The Impact of Low Cost and Health Promotion. Intervention in Improving Health and Health-related Quality of Life of Elderly persons in Rural Bangladesh" on 24 April 2009. Dr. Masud Rana works for Bangladesh Rural Advancement Committee (BRAC) in Dhaka since 1993, but has pursued his doctoral dissertation project at KI. The thesis suggests that the provision of community-based health promotion intervention among older people could help to both reduce the burden of arthritis-related illness and its related healthcare expenditure, and improve their health-related quality of life. More information, incl. link to full-text thesis.


Mats Lannerstad, Dept. of Water and Environmental Studies, Tema Institute, Linköping University, defended his doctoral dissertation entitled "Water Realities and Development Trajectories – Global and Local Agricultural Production Dynamics" on Monday 20 April 2009. Faculty opponent was Professor Paul Appasamy from Karunya University in Coimbatore, India. The thesis focuses on the water and agricultural production complexity in a global, regional and local perspective during different phases of development. It addresses the river basin closing process in light of consumptive water use changes, land use alterations, past and future food production in waterscarce developing countries in general, and a south Indian case study basin in particular, the Bhavani basin in Tamil Nadu. Dr. Lannerstad is now working at Stockholm Environment Institute (SEI). More information, including abstract.

Ananda Edirisuriya, Department of Computer and Systems Sciences (DSV), Stockholm University and Royal Institute of Technology (KTH), will defend his doctoral dissertation on "Design Support for e-Commerce Information Systems using Goal, Business and Process Modelling", on Tuesday 20 November 2009, at 14.00. Faculty opponent is Prof. Michael Petit, Computer Science Faculty, University of Namur, France. Mr. Edirisuriya is working as a senior lecturer in the Dept. of Statistics and Computer Sciences, University of Sri Jayawardenepura, Sri Lanka, and has been involved in a split PhD program for Sri Lankan doctoral students organised by Stockholm University/KTH. His main research interest is IT systems in business process management, and enterprise modelling. Venue: DSV, Forum, Sal C, Isafjordsgatan 39, Kista.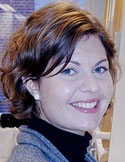 Karolina Härnström, Division of Marine Botany, Department of Marine Ecology, Gothenburg University, defended her doctoral dissertation thesis entitled "Bloom dynamics and population genetics of marine phytoplankton – Community, species and population aspects" on Friday 25 September 2009. The faculty opponent was Dr. Tatiana Rynearson, University of Rhode Island Graduate School of Oceanography, Coastal Institute, Narragansett, Rhode Island, USA. The general aim of this thesis was to study marine phytoplankton dynamics at community, species and population level. Karolina has focused on the interaction between water mass and sediment, both in temperate waters and in a tropical area (Mangalore, India) investigating the importance of resting stages and small-scale hydrographical changes for the phytoplankton community structure as well as population genetics and microevolutional processes of population dynamics. The results from coastal south-west India show that benthic resting stages contribute to blooms by resuspension, germination, and proliferation as planktonic cells in the water column, and thus, the cells can influence the phytoplankton community in the water column. There can be an alternation of the species composition if a plankton community is seeded by resting stages or by planktonic cells, and geographically the strategies of seeding can differ within the same species. More information.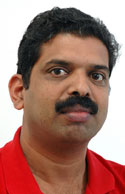 Dinesan Vadakkiniyil, Dept. of Social Anthropology, University of Bergen, defended his PhD thesis entitled "Teyyam: The Poiesis of Rite and God in Malabar, South India" on Friday 25 September 2009. First opponent was Prof. Jean-Claude Galey, Director of Studies, Ecole des Hautes Etudes en Sciences Sociales, Paris, France; and the second opponent Prof. Don Handelman, Dept. of Sociology and Anthropology, Hebrew University of Jerusalem, Mt. Scopus, Israel. More information.


Tamanna Ferdous, Division of Clinical Nutrition and Metabolism, Department of Public Health and Caring Sciences, Uppsala University, defended her doctoral dissertation thesis entitled "Determinants of Functional Impact of Nutritional Status Among Older Persons in Rural Bangladesh" on Tuesday 22 September 2009. It deals with the fact that malnutrition is a major problem in Bangladesh. One third of the population in Bangladesh is malnourished, but figures for older persons specifically are scant. The thesis describes the nutritional status of individuals aged 60+ years, living in a rural community in Bangladesh, with particular focus on the impact of demographic, health and social factors on nutritional status. The faculty opponent was Prof. Birgitta Sidenvall, Department of Nursing, School of Health Sciences, Jönköping University. Venue for the dissertation: The Auditorium, Museum Gustavianum, Akademigatan 3, Uppsala. More information.


Frida Hastrup, Dept. of Cross-Cultural and Regional Studies, University of Copenhagen, defended her PhD thesis entitled 'Weathering the World – Recovery in the Wake of the Tsunami in a Tamil Fishing Village' on Friday 26 June 2009. The research project has been part of the Tranquebar Initiative of the National Museum of Denmark (more information). In December 2004, the tsunami in the Indian Ocean caused severe damages to Tranquebar in Tamil Nadu, India, killing around 800 people, destroying houses, boats and agricultural land, and leaving high demands for relief aid in the area. The aim of Frida Hastrup's project has been to analyse the social and cultural effects of the tsunami and the attendant process of reconstruction. The project focuses on the ways in which the social life in Tranquebar (family structures, power relations, education etc.) has been affected, and investigates how changing notions of risk and safety become implicit factors in the process of reconstruction. More information.

Jawad Ali, Dept. of International Environment and Development Studies (Noragric) at the Norwegian University of Life Sciences in Ås, defended his doctoral dissertation project titled "Deforestation in the Himalayas: Mainstream views, institutional failure and 'alternative systems'. A case study from Northern Pakistan", on Wednesday 10 June 2009. The evaluation committee was headed by Dr Are Knudsen, Research Director, Chr. Michelsen Institute (CMI), Bergen. Jawad Ali has studied the ongoing deforestation in northern Pakistan, and has found that local fuelwood collection is not the main cause. Instead, the estimated deforestation of about 30% during the last three decades is primarily due to commercial harvesting and mismanagement by the government. A large amount of dead fallen wood and green trees was sold by the government or was taken out by a "timber mafia" that emerged during the main period of commercial harvesting in the 1970s and 80s. Venue: Auditorium, Agricultural Museum, Ås (30 km from Oslo).

Anisur Rahman, International Maternal and Child Health (IMCH), Department of Women's and Children's Health, Uppsala University defended his doctoral dissertation project titled "Prenatal Arsenic Exposure and Consequences for Pregnancy Outcome and Infant Health: Epidemiological Studies in Bangladesh" on Tuesday 19 May 2009. Anisur Rahman has worked on arsenic exposure in pregnancy and effects on foetus and child. He has also been affiliated to the Division of Metals & Health, Institute of Environmental Medicine, Karolinska Institutet, Stockholm. The aim of this thesis has been to analyse possible effects of prenatal arsenic exposure on foetal and infant health. The setting is Bangladesh, where two cohorts were studied, both part of a health and demographic surveillance system in Matlab. The faculty opponent was Prof. Gunnar Nordberg, Dept of Public Health and Clinical Medicine, Umeå University. More information.

Magdalena Bjerneld, International Maternal and Child Health (IMCH), Department of Women's and Children's Health, Uppsala University defended her doctoral dissertation titled "Images, Motives, and Challenges for Western Health Workers in Humanitarian Aid" on Wednesday 17 May 2009. The faculty opponent was Prof. Lars Dahlgren, Division of Epidemiology and Public Health Science, Umeå University. The thesis presents how humanitarian aid workers were attracted, motivated, recruited, and prepared for fieldwork, and how they reported their work experience directly from the field and when they returned home. Data were derived from interviews with experienced aid workers, focus group discussions with presumptive aid workers, analysis of letters from aid workers in the field on MSFs homepages in Europe, and from interviews with recruitment officers at some of the main humanitarian organisations. More information.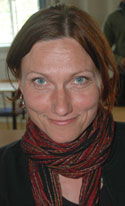 Anna Laine, Division of Social Anthropology, School of Global Studies, Göteborg University will defend her doctoral thesis on the Kolam Ritual: Visual Representation of Female Agency in Tamil Nadu, India titled "In Conversation with the Kolam Practice. Auspiciousness and Artistic Experiences among Women in Tamilnadu, South India" on Saturday 28 March 2009, 10.15. The study investigates the kolam both as a performative process, and as a material result, and the ethnographic material is treated from anthropological perspectives on art and gender. Faculty opponent will be Dr Amanda Ravetz from the Manchester Institute for Research and Innovation in Art and Design (MIRIAD) at Manchester Metropolitan University, UK. Venue: School of Global Studies, room 514 (auditorium), Annedalseminariet, Seminariegatan 1 A, Göteborg. More information, with a link to the full-text thesis.


Mattias Larsen, Dept. of Peace and Development Research, School of Global Studies, Göteborg University defended his doctoral dissertation on "Vulnerable Daughters in Times of Change: Emerging Contexts of Discrimination in Himachal Pradesh, India" on Friday 13 March 2009. The dissertation deals with the widespread problem in India of using sex selective abortions to discriminate against daughters. Girls are aborted on a massive scale simply because they are girls. A point of departure is the fact that the problem has become prevalent at a time of considerable social and economic change. Faculty opponent is Prof. Ravinder Kaur from the Dept. of Humanities and Social Sciences, Indian Institute of Technology (IIT) in Delhi. Venue: Annedalsseminariet, room 220, Campus Linné, Seminariegatan 1, Göteborg. More information, with a link to the full-text thesis.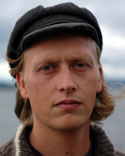 Geir Heierstad, Dept. of Culture Studies and Oriental Languages (IKOS), University of Oslo, defended his doctoral dissertation titled "Images of Kumartuli Kumars – The Image-Makers of Kolkata" on Friday 6 February 2009. First opponent was Professor Christina Garsten, Dept. of Social Anthropology, Stockholm University. The day before, on Thursday 5 February, he held a trial lecture at the sam place. The lecture was titled "Caste and religion in Kumartuli". Geir Heierstad, who is a social anthropologist, has spent long periods in Kolkata and West Bengal. Already in 2003, he presented a thesis for a Masters degree in Social Anthropology ("Hovedfagsoppgave") titled "Nandikar – Staging Globalisation in Kolkata and Abroad", focusing on Kolkata and based on extensive fieldwork in the Indian metropolis. Read the full thesis on the theatre group Nandan (as a pdf-file).
More information on his 2009 PhD thesis.
Interview with Dr. Geir Heierstad in the Norwegian online research magazine, forskning.no, 3 January 2011 (only in Norwegian).


Ingrid Dash, Dept. of Education, Lund University defended her doctoral dissertation on Friday 30 January 2009. The thesis is titled "Flexibility in knowing school mathematics in the contexts of a Swedish and an Indian school class". The faculty opponent was Prof. Inger Wistedt, Dept. of Education, Stockholm University. The main objective of the thesis was to obtain insights into flexible modes of knowing in school mathematics in two school class contexts, and how these relate to modes of being a learner in these contexts, with specific focus on learners' flexible ways of discerning parts and delimiting wholes, and how they understand part- and whole-relationships while doing mathematics. Empirical material was collected from one school class in Southern Sweden and another in the Indian state of Orissa. More information.

Farzana Munshi, Dept. of Economics, School of Business, Economics and Law, University of Gothenburg, defended her doctoral dissertation entitled "Essays on Globalization and Occupational Wages" on 12 March 2008. The discussant was Associate Professor Karolina Ekholm, Department of Economics, Stockholm University. The thesis evaluates empirically how globalization has affected occupational wages in both developing and developed countries. Three aspects of globalization – openness to trade, openness to capital and offshore-outsourcing – are examined in four self-contained essays. The first two essays evaluate the effects of increased trade liberalization on the wage gaps between skilled and unskilled workers in the Bangladesh manufacturing sector. The third and the fourth essays analyze the effects of globalization on occupational wages in both developing and developed countries. More information, with link to full-text thesis.

Other dissertations before January 2009
---
South Asia Research networks
The Danish Network for Pakistan Studies is a professional forum for academic and cultural knowledge exchange, and communication. The primary aim of the Network is to coordinate and strengthen unbiased research interests and studies on Pakistan and the Pakistani Diaspora, and thus convene a healthy platform for discussions and pooling of knowledge. The network chiefly includes students and scholars with cross-disciplinary backgrounds who come together in an informal atmosphere to discuss and share their research on 'Pakistan' as a subject of study and exploration. It was created in 2010 by PhD fellow Iram Nisa Asif, Faculty of Humanities, History of Religion Section, Dept. of Cross-Cultural and Regional Studies
University of Copenhagen.


The Swedish Research Network: Sustainable Agriculture and Forestry for Development (Agri4D) was founded in 2009 with the overall goal of contributing to agricultural development and poverty alleviation in developing countries by stimulating the utilisation, and growth, of Swedish research competence. Agri4D is funded by the Swedish International Development Cooperation Agency, Sida. The network works to promote sustainable development in agricultural sciences (including forestry, fisheries, veterinary practice and horticulture). It will be a portal that will allow an overview of current Swedish research and educational competence in pro-poor agricultural development. The network is hosted by the the Swedish University of Agricultural Sciences (SLU). The coordinator is Dr. Gert Nyberg from the Dept. of Forest Ecology and Management at SLU in Umeå.


EURASIA-Net is a programme for "Europe-South Asia Exchange on Supranational (Regional) Policies and Instruments for the Promotion of Human Rights and the Management of Minority Issues" (funded by the Seventh Framework Programme of the European Commission). EURASIA-Net was established in February 2008. The networking programme has a mission to improve cooperation and exchange between European and South Asian scholars and to improve circulation of South Asian research results in the field of supra-national instruments for the promotion of human and minority rights within the European scientific community and vice versa. Eventually it could lead up to the establishment of a "South Asian Council on Minorities" within the SAARC organisation. The EURASIA-Net programme includes providing scholars from Europe a possibility to meet and exchange knowledge with their South Asian colleagues, and vice versa, via Study Visits, thereby generating new cooperation initiatives at bilateral levels between research institutions. The organisation of yaerly Summer Schools is also a regular feature. The first Summer School was held in Bolzano/Bozen in August 2008, and the second was held in Kathmandu, Nepal 17–28 August 2009. More information on the 2009 Summer School.
The programme is coordinated by the Institute for Minority Rights at the European Academy Bozen/Bolzano (EURAC) in Italy. The other European partners are the Centre for International and Public Law at Brunel University, UK; and Wilhelm Merton Centre for European Integration and International Law, University of Frankfurt, Germany. The South Asian partners are Mahanirban Calcutta Research Group in Kolkata, India; the South Asia Forum for Human Rights (SAFHR) in Nepal; the Democratic Commission for Human Development (DCHD) in Pakistan; and the Faculty of Law, University of Dhaka, Bangladesh. There are also a number of associated partners, including the South Asian Association for Regional Cooperation (SAARC); the National Human Rights Commission in India; and in Scandinavia – the Dept. of Cross-Cultural and Regional Studies, University of Copenhagen, Denmark.

The Asia-Pacific Population Research in Ageing (APPRA) is a network of researchers, NGO workers and civil societies based at the Oxford Institute of Ageing (OIA), University of Oxford, UK. The APPRA network initiates links and collaborative programmes between research institutions in Asia-Pacific region and the Oxford Institute of Ageing (OIA). It also tries to build a bridge between Asia and the Pacific scholars and policy-makers and will provide an opportunity to promote research collaboration, and the pooling of ideas as well as sharing experiences on ageing issues from countries across the Asia-Pacific region. The network members have the opportunity to focus on critical issues of common concern for the ageing population in the region and countries around the globe. Limited fellowship opportunities are also available for short research programmes. Current OIA research activities in Asia include a project on "Health and ageing in Bangladesh", where the focus is concentrated on the socio-demographic changes at macro and micro levels and their impact on health and ageing issues in Bangladesh, and a project on "Poverty and vulnerability among older people in South Asia". Dr. Hafiz T.A. Khan is the coordinator for APPRA. More information.


A new network trying to connect the academic community in South Asia (Afghanistan, Bangladesh, Bhutan, India, Maldives, Nepal, Pakistan, and Sri Lanka) was formed in 2008 as a Canadian initiative. It is known as the South Asian Regional Cooperation Academic Network (SARCAN), and is coordinated by Dr. T.V. Paul (photo to the right), James McGill Professor of International Relations at the Université de Montréal–McGill Joint Research Group in International Security Studies (REGIS) in Montreal. Mr. Manish Thapa from the Asian Study Center for Political & Conflict Transformation (ASPECT) in Kathmandu, Nepal, works as the Regional Coordinator of the network. The networking project is sponsored by the projects on "Globalization and the National Security State", and "When Regions Transform: From Conflict to Cooperation", both funded by the Fonds Quebecois de la recherche sur la societe et la culture (FQRSC) in Canada. The SARCAN network hopes to bring together the diverse groups of academics; organisations and practitioners working on multi-faceted issue areas of South Asian regional cooperation around the world by putting together a large online and searchable database of academic work, publications, organisations and their work profiles into one central site, where they can come together, increase their online presence and share information. Go to the SARCAN network web site.

The Gender and Health Equity Network, GHEN, is a partnership of national and international organisations concerned with developing and implementing policies to improve gender and health equity, particularly in resource constrained environments. Three countries are participating in the GHEN project: India, China and Mozambique. GHEN began as part of The Global Health Equity Initiative, started by the Swedish International Develoipment Cooperation Agency, Sida, Harvard University and the Rockefeller Foundation. The secretariat is based at the Institute of Development Studies, Sussex University, UK, with support from Karolinska Institutet in Stockholm. The Network Steering Group is chaired by Professor Gita Sen of the Indian Institute of Management, Bangalore.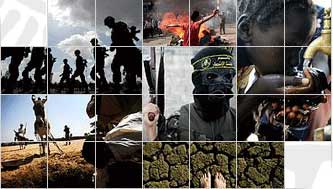 A Swedish Network of Peace, Conflict and Development Research was formed in 2005, funded by a grant from Sida/SAREC. It is a joint effort of three university departments conducting research on these topics, in Uppsala (Dept. of Peace and Conflict Research), Gothenburg (Dept. of Peace and Development Research, PADRIGU, School of Global Studies) and Umeå (Peace and Conflict Studies, Dept. of Political Science). The Network is presently (2010/11) administered by Peace and Development Research at University of Gothenburg. National Coordinator is Johanna Mannergren Selimovic.


The aim of the network is to support Swedish research on peace and conflict dimensions in developing studies, and to assist Swedish peace researchers in collaboration with researchers in the developing world. The network regularly organises important conferences on specific themes of high relevance. Among the conferences during the past years could be mentioned a November 2006 conference on "Globalization and Peacebuilding", with Prof. Niraja Gopal Jayal, Centre for the Study of Law and Governance, Jawaharlal Nehru University (JNU), New Delhi, as one of the keynote speakers. This conference included a panel on "The State of Conflict Resolution in Nepal", coordinated by Dr. Fiona Rotberg from the Central Asia-Caucasus Institute & Silk Road Studies Program, Uppsala University. More information.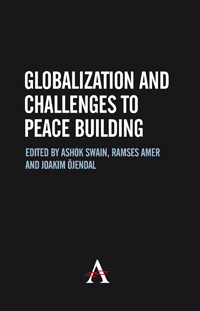 As a follow-up to this 2006 Annual conference, the steering committee of the Network decided to publish the papers presented in a volume edited by Ashok Swain, Ramses Amer and Joakim Öjendal. The book was finally published in December 2007, with the title "Globalization and Challenges to Building Peace" (Anthem Press, London). More information.

In May 2007, a conference on "Diasporas and their involvement in peace processes" was held and in October 2007, a conference on "The Democratization Project: Challenges and Opportunities" (from which an edited volume of conference papers will be published in 2008, more information).
In September 2007, the Peace Network also organised a seminar titled "The Legacy of M.K. Gandhi in India and the World", in collaboration with the Dag Hammarskjöld Foundation. The seminar highlighted Mahatma Gandhi's concepts of nonviolent resistance and anti-colonialism that have changed the world after World War II. Click here to download the invitation poster.

The Peace Network is also involved in building up a Working Papers series, titled " Working Papers in Peace, Conflict and Development Research". It will be available freely from the website and will be advertised through the Peace Network Newsletter, the website and at Network events. The Series Editor is Ramses Amer. Go to the Working Papers website.

GADNET (Gender and Development Network) is another Sida/SAREC funded multidisciplinary national network of Swedish researchers and doctorate students. The network, with specific research interests in gender and development, was formed in April 2004 and is institutionally based at Global Gender Studies, School of Global Studies at Gothenburg University. Dr. Gunilla Blomqvist, Division of Peace and Development Research (PADRIGU) is the GADNET coordinator. The network is funded by Sida/SAREC for the period 2004-09. GADNET organises activities such as seminars and conferences all over Sweden, via key contact persons (called nodes) at different universities and university colleges. They form sub-divisions of the national network. GADNET regularly arranges DreamCatcher workshops, as they are called. The 2009 GADNET Dreamcatcher/GADIP workshop is entitled "Gendered Resistance at times of Economic Crisis", and was held at the School of Global Studies, University of Gothenburg on Friday 30 October 2009.
Recently, GADNET created a sub-network entitled GADIP. Its role should be to bridge the gap in knowledge and experiences between scholars and practitioners, building on excellent contacts with researchers, networks and practitioners in Europe and the South. Bi-annual combined GADNET/GADIP workshops will be arranged on highly topical issues, for instance on 'Gendered Migration' (planned for the spring 2010). Keynote speakers will be renowned researchers and activists. More information on GADNET.


DevNet, The Swedish Development Research Network on Nature, Poverty and Power, is financed by a Sida research network grant for the period 2009–2011. Devnet was launched in order to support activities related to sustainable development at Swedish universities. The network is hosted by the Uppsala Center for Sustainable Development (jointly managed by Uppsala University and the Swedish Agricultural University, SLU).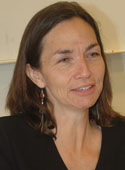 Dr. Heidi Moksnes, researcher in social anthropology, is the DevNet coordinator. It organises seminars and conferences, and recently launched a networking grants programme. In 2009, four grants of SEK 10 000 each were announced for seminar activities anywhere in Sweden focusing on the concerns and interests of people living in poverty, highlighting the interrelation between poverty, power and the use of natural resources. Especially newly examined researchers and PhD students at Swedish universities and university colleges were invited to apply. Last date for application was November 15, 2009. More information.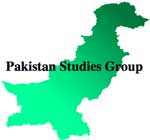 Pakistan Studies Group, was founded in the mid 1980s to address the frustration of scholars of Pakistan, geographically and culturally an extremely heterogenous country, encompassing aspects of South Asian, Middle Eastern and Central Asian cultures. The primary activity of the PSG has beento organise yearly Pakistan Workshop in the Lake District in England. Events that have attracted anthropologists, sociologists, economists, political scientists, geographers, demographers, missionaries, historians, development workers as well as non-academic members of the Pakistani community in Britain.
Gendering Asia Network is a Nordic network addressing researchers and students at Nordic institutes who are engaged in research on gender in Asia. As much Nordic research on gender in Asia consists of collaborative research in continuous dialogue with research by scholars in Asia as well as in other parts of the world, the network also invites scholars from the region of Asia and elsewhere to participate. Annual workshops are held, the first one in Kungälv, 19–21 May 2005.
The Indic Studies Network (IsNew) was established at the Conference on Religions in the Indic Civilisation, held in New Delhi in December 2003. This nascent organization aims to bring together individual scholars and academicians from the fields of religious and cultural studies of the region, providing linkages and a forum for vibrant intellectual study. IsNew is based at the Centre for the Study of Developing Societies in New Delhi, India.
International AIDS Economic Network (IAEN) provides data, tools and analysis on the economics of HIV/AIDS prevention and treatment in developing countries, to help developing countries devise cost-effective responses to the global epidemic. The network began in 1993 as an informal group of researchers, policymakers, program administrators and others from development agencies, multilateral institutions, universities and NGOs. IAEN is a partner of Oneworld.net.
Global Health Watch is an alternative World health report, coordinated by the School of Public Health, University of Western Cape, South Africa. It is a broad collaboration of public health experts, non-governmental organisations, civil society activists, community groups, health workers and academics, initiated by the People's Health Movement, Global Equity Gauge Alliance and Medact. One of the intentions is to draw the attention of health workers and the World Health Organisation to the issues of food security, agriculture and nutrition as health issues. Go for the Global Health Watch for 2005-2006.
South Asia Network of Economic research Institutes (SANEI) is a regional initiative aimed to establish strong research interlinkages among diverse economic research institutes in the South Asian region. SANEI has a membership of 48 research institutes, 11 from Bangladesh, 22 from India, 3 from Nepal, 7 from Pakistan and 5 from Sri Lanka. The head office is in New Delhi.
SANEI in turn is part of the Global Development Network (GDN) – a collaborative initiative of development institutions globally, based in Washington, USA.
The research network SAATHII (Solidarity against the HIV Infection in India) strengthens the capacity of organizations working against the HIV/AIDS epidemic in India through networking, information dissemination, technical assistance and advocacy. It tries to bring together govenmental and non- governmental organizations, within and outside of India, working on HIV issues.
The Health & Development Networks (HDN) is a non-profit organisation who manages and moderates electronic discussion forums on international health issues, on behalf of the Swiss organisation Fondation du Present. Among the several e-mail discussion forums that are going on the SEA-AIDS Forum is focused on HIV/AIDS in the Asia-Pacific region, and Shohojogi-AIDS is a national forum on the AIDS situation in Bangladesh.
(See also SASNET's page with published books!)


Asia could become a prosperous region by the middle of this century but its rise is by no means preordained, says a new report commissioned by the Asian Development Bank (ADB). Asia's long-term transformation and the eradication of poverty in the region will require more than simply high economic growth rates if Asia is to reach its full potential – a scenario referred to by many as the "Asian Century.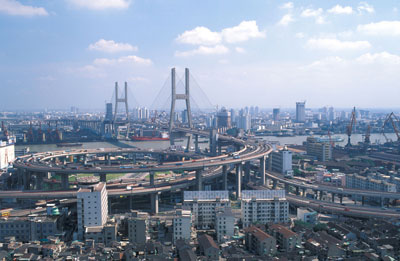 The draft report, "Asia 2050—Realizing the Asian Century," identifies six key drivers of transformation in the region: technical progress, capital accumulation, demographics and the labor force, the emerging middle class, climate change mitigation and the competition for resources, and the communications revolution.
In its march toward prosperity, Asia however faces several key challenges and risks. Yawning inequalities must be narrowed and—as home to over half of the world's population—Asia must confront a massive wave of urbanization and changing demographic profiles. Asia's long-term competitiveness will depend heavily on how it controls the intensity of its resource use, including water and food, and manages its carbon footprint. It is in Asia's best interest to encourage and invest in innovation and clean technology to maintain its impressive growth momentum, the draft report says.
The overview of the draft report was unveiled at ADB's 44th Annual Meeting in Hanoi, Viet Nam 3–6 May 2011. It will be expanded into a comprehensive book set for publication in August 2011. More information on the draft report.


See video on the report from Youtube.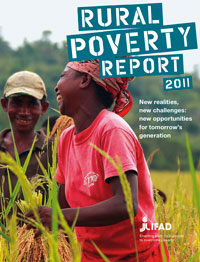 In December 2010, the International Fund for Agricultural Development (IFAD) presented its Rural Poverty Report 2011, with the theme "New realities, new challenges: new opportunities for tomorrow's generation". This is a globally significant report which is released every decade. It provides a coherent and comprehensive look at rural poverty, its global consequences and the prospects for eradicating it. The report contains updated estimates by IFAD regarding how many rural poor people there are in the developing world, poverty rates in rural areas, and the percentage of poor people residing in rural areas. The report also looks at changes to agricultural markets and new opportunities for rural women and men. Go for the Rural Poverty Report 2011.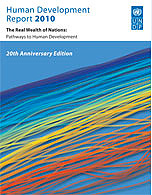 The Human Development Report 2010 was launched on 4 November 2010. The report, The Real Wealth of Nations: Pathways to Human Development, looks back rigorously at the past several decades and identifies often surprising trends and patterns with important lessons for the future. These varied pathways to human development show that there is no single formula for sustainable progress – and that impressive gains can be achieved even without consistent economic growth.
The report features introductory reflections by the Nobel Prize-winning economist Amartya Sen, who worked with series founder Mahbub ul Haq on the conception of the first Human Development Report and contributed to and inspired many successive volumes.
More information about HDR 2010.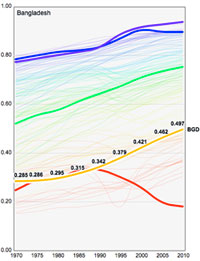 As usual a comparative Human Development Index is included in the report, this time with an additional trends analysis covering the period 1970-2010.
In the HDR 2010, among the South Asian nations Sri Lanka ranks highest as no. 91 among a total number of 169 countries, Sri Lanka has climbed 11 positions since last year. Maldives ranks as no. 107, down by 12 positions.
India has climbed 15 positions, and is now ranked as no. 119, and Pakistan has also climbed considerably by 16 positions to be ranked as no. 125. Bangladesh has climbed 17 positions to be ranked as no. 129, and Nepal has climbed 6 positios to be ranked as no. 138.
Afghanistan has climbed from a bottom position to be ranked as no. 155 this year. It shoud however be noted that the HDI calculated 182 countries in the 2009 HDI, but only 169 this time. Bhutan is also missing in the 2010 HDI ranking list.
Just like previous years Norway tops the HDI list, this year before Australia and New Zeeland. Sweden ranks as no. 9 (down by 2 positions).
Study the Human Development Index 2010.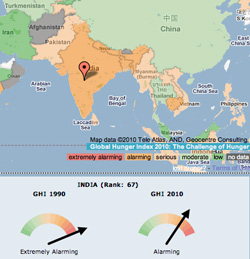 On 11 October 2010, the International Food Policy Research Institute (IFPRI), Welthungerhilfe, and Concern Worldwide published the 2010 Global Hunger Index (GHI). It shows that malnutrition among children under two years of age is one of the leading challenges to reduce global hunger and can cause lifelong harm to health, productivity, and earning potential. The index scores countries based on three equally weighted indicators: the proportion of people who are undernourished, the proportion of children under five who are underweight, and the child mortality rate. The biggest contributor to the global score is child undernutrition, which accounts for almost half of the score. Go for the 2010 Global Hunger Index.


The index is calculated for 122 developing and transition countries for which data on the three components of hunger are available. Twenty-nine countries have levels of hunger that are "extremely alarming" or "alarming." Most of these countries are in Sub-Saharan Africa and South Asia.
Despite witnessing high economic growth during the last five years, India had been ranked below many of its neighbouring countries like China, Pakistan and Sri Lanka. India has been ranked 67th, well below China (9th), Sri Lanka (39th), Pakistan (52nd) and Nepal (56th). In India, high index scores are driven by high levels of children being underweight resulting from the low nutritional and social status of women in the country, the report noted. The country is also home to 42% of the world's underweight children, while Pakistan has just 5%.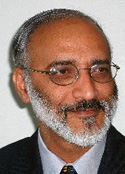 "India has the bulk of malnourished people in the world," Dr. Ashok Gulati, director, Asia, IFPRI, comments. However, he adds that the index relies on the data collected by the National Sample Survey Organisation (NSSO), Government of India in 2004-05 while many other countries had later data to offer.
Before joining IFPRI, Dr Gulati was a NABARD chair professor at the Institute of Economic Growth and chief economist at the National Council of Applied Economic Research (NCAER) in New Delhi. He has also been a member of the Economic Advisory Council of the Prime Minister of India. Dr Gulati has done Masters in Economics and Ph.D. from Delhi School of Economics.


A new global ranking, calculating the vulnerability of 170 countries to the impacts of climate change over the next 30 years, identifies some of the world's largest and fastest-growing economies, including India, as facing the greatest risks to their populations, ecosystems and business environments. Bangladesh is however the country facing the gravest threat.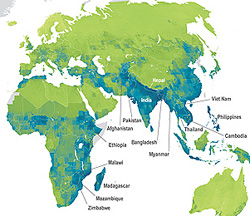 The new Climate Change Vulnerability Index (CCVI) is released by global risks advisory firm Maplecroft, based in Bath, UK. It evaluates 42 social, economic and environmental factors to assess national vulnerabilities across three core areas. These include: exposure to climate-related natural disasters and sea-level rise; human sensitivity, in terms of population patterns, development, natural resources, agricultural dependency and conflicts; thirdly, the index assesses future vulnerability by considering the adaptive capacity of a country's government and infrastructure to combat climate change.
The index rates 16 countries as 'extreme risk,' including nations that represent new Asian economic power and possess significant forecasted growth. Bangladesh (1), India (2), Philippines (6), Vietnam (13) and Pakistan (16) all feature in the highest risk category and are of particular importance as they are major contributors to the ongoing global economic recovery and are vital to the future expansion of Western businesses in particular. Other countries featuring in the 'extreme risk' category include Nepal (4), and Afghanistan (8). According to Maplecroft, the countries with the most risk are characterised by high levels of poverty, dense populations, exposure to climate-related events; and their reliance on flood and drought prone agricultural land.
More information on the Climate Change Vulnerability Index 2011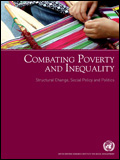 On 3 September 2010, The United Nations Research Institute for Social Development (UNRISD) launched its flagship report entitled "Combating Poverty and Inequality: Structural Change, Social Policy and Politics". The report highlights the multiple and complex processes involved in sustainably reducing poverty and inequality, and lays out a range of policies and institutional measures that can be adopted by countries to achieve this goal. It is the result of five years of cutting edge and forward-looking research and offers alternative perspectives and strategies on reducing poverty and inequality to accelerate progress in achieving the Millennium Development goals and other social development objectives. More information about the report.
In connection with the launch of the new UNRISD report, the Chronic Poverty Research Centre (CPRC) held an international conference on "Ten Years of War Against Poverty: What We Have Learned Since 2000 and What We Should Do 2010–2020" on 9 September 2010 in Manchester, UK, to mark ten years of poverty research by the centre, where UNRISD Director Sarah Cook presented the flagship report. More information.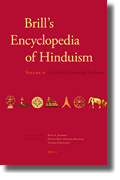 The second volume of the five volume Brill's Encyclopedia of Hinduism has now been published. It has been edited by Prof. Knut A. Jacobsen, University of Bergen, Norway (Editor-in-Chief for the entire series of Brill's Encyclopedia of Hinduism), assisted by Dr. Helene Basu, University of Münster, Germany, Dr. Angelika Malinar, University of Zürich, Switzerland, and Dr. Vasudha Narayanan, University of Florida, USA.
Volume II builds upon the first volume by examining the sacred languages of Hinduism and its major religious texts, literary genres, and scholarly traditions as well as the vernaculars. It further explores the ritual traditions, including domestic rituals, mantras, and intoxication. In addition, performance and the arts such as martial arts, dance, and film feature prominently. The last section extensively investigates the meaning, connotations, and use of some forty leading concepts like karman, the self, renunciation, asceticism, meditation, and liberation. Sacred Texts, Ritual Traditions, Arts, Concepts is the second of ultimately five volumes, which will include an index in the final volume.
More information.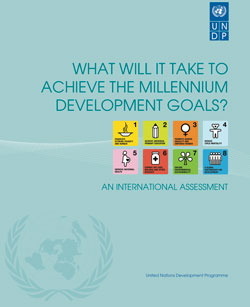 On 17 June 2010, The United Nations Development Programme (UNDP) launched an report, titled "What Will It Take To Achieve The Millennium Development Goals? An International Assessment". The report identifies a concrete action agenda to inform the outcome of the World leaders' MDG Summit in New York, to be held in September 2010. Based on evidence from 50 countries, it says that the MDGs can be achieved, and UNDP puts forward an eight-point action agenda to reduce poverty. More information, with a link to the full report.


On 2 June Stockholm International Peace Research Institute (SIPRI) launched the 41st edition of its Yearbook on Armaments, Disarmament and International Security. In addition to the release of its much anticipated military expenditure figures, Yearbook 2010 offers an authoritative account and analysis of recent developments in a number of security-related fields. The global financial crisis, the conflict in Afghanistan, and nuclear weapons and disarmament are among some of this year's cross-cutting security themes. More information.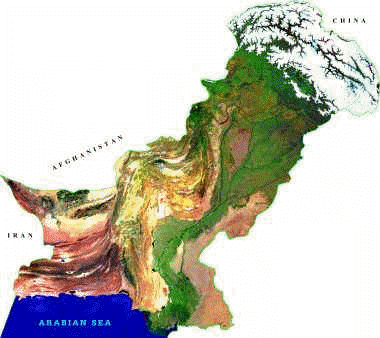 The Pak Institute for Peace Studies (PIPS) in Islamabad, has published its Pakistan Security Report 2009. It highlights the fact that Pakistan suffered the highest number of militancy-related casualties in 2009. An upsurge in acts of terrorism, militancy and violence further mutilated the security landscape of the country which resulted in highest number of militancy-related casualties in 2009 since the launch of War on Terror in 2001. The militants intensified their attacks, diversified their targets and expanded their areas of operation although they were killed, injured and arrested in large numbers in military and search-and-hunt operations in Swat, South Waziristan and other regions. More information.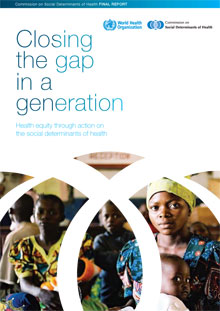 On 28 August 2008, the Commission on Social Determinants of Health within the the World Health Organisation (WHO) published a report titled "Closing the Gap in a Generation: Health Equity through Action on the Social Determinants of Health". The report involved over three years of groundbreaking worldwide collaboration between the WHO, national policy makers and advisors, researchers, and members of civil society. Nine knowledge networks from across the world have collected and reviewed the evidence to improve population health and health equity within and between countries. In the report, the commissioners write that
"the toxic combination of bad policies, economics, and politics is, in large measure responsible for the fact that a majority of people in the world do not enjoy the good health that is biologically possible. Social injustice is killing people on a grand scale."
Much of the work to redress health inequities is also said to lie beyond the health sector. According to the Commission's report,
"Water-borne diseases are not caused by a lack of antibiotics but by dirty water, and by the political, social, and economic forces that fail to make clean water available to all; heart disease is caused not by a lack of coronary care units but by lives people lead, which are shaped by the environments in which they live; obesity is not caused by moral failure on the part of individuals but by the excess availability of high-fat and high-sugar foods."
Consequently the report recommends that the health sector – globally and nationally – needs to focus attention on addressing the root causes of inequities in health.

Two of the members of the commission are Mirai Chatterjee, Coordinator of Social Security for India's Self-Employed Women's Association, a trade union of over 900 000 self-employed women and recently appointed to the National Advisory Council and the National Commission for the Unorganised Sector in India; and Amartya Sen, Lamont University Professor and Professor of Economics and Philosophy at Harvard University, who was awarded the Nobel Prize in Economics in 1998. Denny Vågerö, Professor of Medical Sociology, Director of CHESS (Centre for Health Equity Studies) , Karolinska Institutet, Stockholm has been the Swedish representative in the commission. Full information about the report.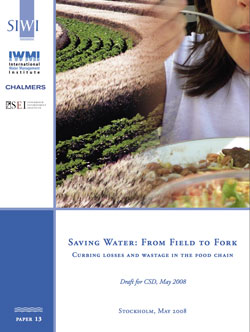 The magnitude of losses and wastage in the food chain is put forward in a report titled "Saving Water: From Field to Fork – Curbing Losses and Wastage in the Food Chain," published by the International Water Management Institute (IWMI), headquartered in Battaramulla, Sri Lanka; Chalmers University of Technology in Göteborg; Stockholm Environmental Institute (SEI); and Stockholm International Water Institute (SIWI) on Wednesday 14 May 2008. The lead authors of the report are Prof. Jan Lundqvist, SIWI (and Dept. of Water and Environmental Studies, Linköping University); Charlotte de Fraiture, and David Molden, IWMI. The report, funded by the Swedish International Development Cooperation Agency, Sida, was launched at the 16th Session of the United Nations Commission on Sustainable Development and outlines concrete steps to achieve a 50 percent wasted food reduction by 2025. More information.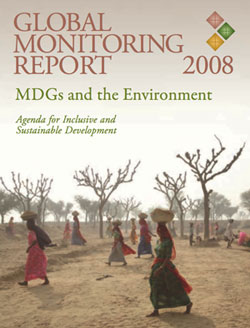 On April 8, the Global Monitoring Report 2008 was published. This new World Bank-IMF report entitled "MDG:s and the Environment – Agenda for Inclusive and Sustainable Development" warns that most countries will fall short on the Millennium Development Goals (MDGs), a set of eight globally agreed development goals with a due date of 2015. Though much of the world is set to cut extreme poverty in half by then, prospects are gravest for the goals of reducing child and maternal mortality. Serious shortfalls also likely in primary school completion, nutrition, and sanitation goals. The report also stresses the link between environment and development and calls for urgent action on climate change. To build on hard-won gains, developing countries need support to address the links between growth, development and environmental sustainability.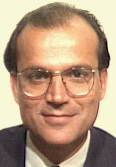 The 2008 Global Monitoring Report was authored by a team led by Zia Qureshi (photo to the right), Sr Adviser with the World Bank's Development Economics Vice Presidency, under the guidance of the Acting Chief Economist, Alan Gelb. Regarding South Asia, the report says the region is on the path toward sustainable economic growth, with net adjusted saving on the rise, and a positive savings rate. The region is likely to halve by 2015 the number of people without access to safe drinking water, but will not achieve the same target for improved basic sanitation. More information.

The United Nations Environment Programme (UNEP) Year Book 2008 is the fifth annual report on the changing environment produced by Nairobi based UNEP in collaboration with many world environmental experts. The UNEP Year Book 2008, published on 12 March, highlights the increasing complexity and interconnections of climate change, ecosystem integrity, human well-being, and economic development. It examines the emergence and influence of economic mechanisms and market driven approaches for addressing environmental degradation. It describes recent research findings and policy decisions that affect our awareness of and response to changes in our global environment. In three sections, the UNEP Year Book 2008 focuses on recent environmental events, developments, and scientific findings: A Global Overview, A Feature Focus, and an Emerging Challenge section. More information on UNEP Year Book 2008.


The theme of the World Bank's World Development Report (WDR) 2008 is "Agriculture for Development". A reconsideration of agriculture's role in development has been long overdue. Developing country agriculture is caught up in the far-reaching changes brought by globalization, the advent of highly sophisticated and integrated supply chains, innovation in information technology and biosciences, and broad institutional changes—especially in the role of the state and in modes of governance and organization. The final report was published on Friday 19 October 2007. More information.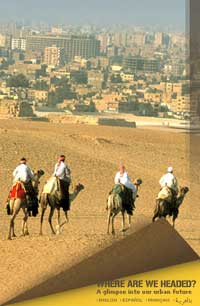 UNFPA, the United Nations Population Fund, presented its 2007 State of World Population Report on Wednesday 27 June 2007. UNFPA is an international development agency that promotes the right of every woman, man and child to enjoy a life of health and equal opportunity. It has its headquarters in New York, USA. The theme for the 2007 report is "Unleashing the Potential of Urban Growth", and deals with the fact that in 2008, for the first time, more than half of the world's population – 3.3 billion people – will be living in urban areas. This unprecedented shift could enhance development and promote sustainability – or it could deepen poverty and accelerate environmental degradation. Full information about the 2007 Report.

Coinciding with the World Population Day 2007 on July 11th, the World Bank publishes material about "South Asia Urban Growth – A Challenge and an Opportunity". It includes an interview with the South Asia Chief Economist Shanta Devarajan, plus reports on Population and Urban Development in Afghanistan, Bangladesh, India and Sri Lanka. Go for the World Bank South Asia page.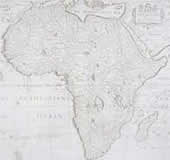 In order to fill a gap for teaching materials with special relevance to Swedish and European development policy studies, the Centre for African studies (CAS), School of Global Studies at Göteborg university, has started to produce a series of smaller publications called "Perspectives on Development Cooperation in Africa". CAS launched a master programme ("bredd-magister") on African Studies with special emphasises on international development cooperation last year, and from 2007/08 it will – as part of the Bologna process – be developed into a regular masters programme (as a track within the joint masters programme in regional studies, planned for by the School of Global Studies).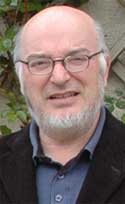 The lack of relevant teaching material has however become evident, and therefore good essays and reports by previous masters students at CAS, as well as more in depth original material within the field of development studies, will now be made accessible and published electronically in this Perspectives series. The initiative comes from Lennart Wohlgemut (photo to the right), guest professor at CAS. During 2006 he has written the first four reports in the series, namely: "Svensk biståndspolitik i ett internationellt perspektiv" (Swedish developmental assistance policy in an International perspective, written in Swedish together with Bertil Odén); "Changing Aid Modalities in Tanzania"; "Humanitarian Assistance"; and "Swedish and EU Africa Policy". Even though the reports naturally focus on Africa they are also in many ways relevant for South Asian developmental studies.

A new World Bank Report tited "AIDS in South Asia. Understanding and Responding to a Heterogeneous Epidemic" was launched at the 16th International AIDS Conference, held in Toronto, Canada, 13–18 August 2006. According to the report, more than 5.5 million people are infected with HIV in South Asia, with the epidemic increasingly driven by the region's flourishing sex industry and injecting drug use. South Asia's HIV and AIDS epidemic can be expected to grow rapidly unless the eight countries in the region, especially India, can saturate high-risk groups such as sex workers and their clients, injecting drug users, and men having sex with men with better HIV prevention measures. Read the full World Bank report.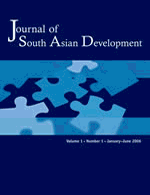 The peer-reviewed Journal of South Asian Development (JSAD) is now fully available online. The biannual magazine is published by Sage India and distributed worldwide. It is edited by Rajat Ganguly, Senior Lecturer in Politics & International Studies at the School of Development Studies, University of East Anglia, Norwich, UK. The first volume came out in April 2006, and includes articles by Pranab Bardhan about "Awakening Giants, Feet of Clay: A Comparative Assessment of the Rise of China and India"; by Premachandra Athukorala about "Outward-oriented Policy Reforms and Industrialisation: The Sri Lankan Experience"; Raymond C. Taras about "Rising Insurgency, Faltering Democratisation in Nepal" and Joseph Devine about "NGOs, Politics and Grassroots Mobilisation: Evidence from Bangladesh". More information.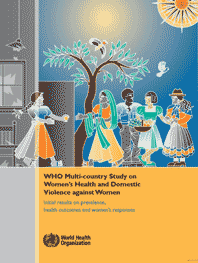 The World Health Organisation WHO published a report on Violence Against Women on Monday 23 November 2005. The report, titled "Multi-country Study on Women's Health and Domestic Violence against Women. Initial results on prevalence, health outcomes and women's responses" presents initial results based on interviews with 24 000 women in 19 countries around the Globe by carefully trained interviewers. The study was implemented by WHO, in collaboration with the London School of Hygiene and Tropical Medicine (LSHTM), PATH, USA, research institutions and women's organizations in the participating countries. The Swedish Development Cooperation Agency, Sida, has supported the project from the beginning, and Prof. Lars-Åke Persson, International Maternal and Child Health (IMCH), Department of Women's and Children's Health, Uppsala University, has been responsible for the research work made in Bangladesh. More information with links to the full report.

The Stockholm Environment Institute (SEI) presented a report on "Sustainable Pathways to Attain the Millennium Development Goals – Assessing the Role of Water, Energy and Sanitation" for the UN World Summit held in New York on 14 September 2005. The Stockholm Environment Institute is an independent, international research institute based in Stockholm, specializing in sustainable development and environment issues. During 2005 SEI is hosting an international public consultation on "Poverty Reduction and Water Management", with an aim to provide a consensus position amongst a number of International agencies on poverty reduction and water management, coinciding with the start of the UN Decade of Water for Life 2005-2015. Download the report (as a pdf-file).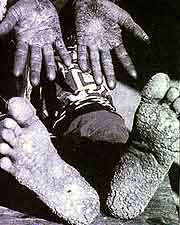 The most extensive mass poisoning in the World presently takes place in Bangladesh. At least 35 Million people drink arsenic contaminated water from wells, dug at a large scale by Western development assistance organisations, including the Swedish International Development Cooperation Agency, Sida, since the 1970's. This catastrophe has been highlighted in Swedish media during the Spring 2005 after an investigative story by Karin Bojs och Per Snaprud in Dagens Nyheter. Read the articles, plus an article published by Sida, giving the background to the ongoing catastrophe (in Swedish only).
The School of Environmental Studies at Jadavpur University, Kolkata, India, published a shocking report on the issue, called "Million Dollar Arsenic Projects in Bangladesh: Arsenic Situation Deteriorated in Eruani Village of Laksham P.S., Comilla District from 1997-2005". Read an abstract of the report (as a pdf-file). The full report can be ordered from Dhaka Community Hospital (DCH) in Bangladesh, by mail: dch@bangla.net
---

Many interesting South Asia related research papers were presented at the international conference that the United Nations Research Institute for Social Development (UNRISD) hosted in November 2009. The conference, held in Geneva, Switzerland, had an aim to better understand the social and political dimensions of the current crisis and subsequent policy and institutional reforms, and their implications for developing countries. Full information about the 2009 UNRISD conference.
The draft papers presented at this conference are now available on the Internet. Some of the most interesting papers specifically refer to South Asia, such as the following:
– 'Financial Risk, Risk and Vulnerability among the Extreme Poor' presented by Azim Manji, Shiree and Josef Devine, University of Bath, UK.
– 'Redistribution and Social Protection: Contrasting Experiences of Thailand (1990s) and India (2009)' presented by Govind Kelkar, United Nations Development Fund for Women (UNIFEM) India, and Dev Nathan, Institute for Human Development, New Delhi.
– 'Emerging Constraints on Smallholder Agriculture in Developing Countries under Neoliberalism and Crisis: Evidence from the Rural Economy in India' presented by Arindam Banerjee, Centre for Development Studies (CDS), Thiruvananthapuram, India.
– 'Restructuring Development during Global Financial Crisis: Lessons from India' by Indira Hirway, Centre for Development Alternatives, Ahmedabad, India, and Seeta Prabhu, United Nations Development Programme (UNDP) India.

The Asia Research Programme at the Royal Institute of International Affairs/Chatham House in London presents its Reports, based on in-depth research conducted by experts based at or attached to Chatham House; and its Briefing Papers, shorter, policy relevant papers written by experts in their field, online. Chatham House also publishes working papers, conference reports and proceedings, summary reports of meetings and seminars, transcripts and other relevant material related to Asian studies (includng South Asia). Recent Chatham House Reports include "India and its Neighbours: Do Economic Interests Have the Potential to Build Peace?" by Charu Lata Hogg (November 2007); "Child Recruitment in South Asian Conflicts: A comparative Analysis of Sri Lanka, Nepal and Bangladesh", also by Charu Lata Hogg (November 2006); and "Contemporary Indian Views of Europe" by Karine Lisbonne-de Vergeron (September 2006). Full information about the Asia Programme Reports with links to full papers.
The Queen Elizabeth House Working Papers Series, University of Oxford. Distributes research papers free of charge via Internet in order to stimulate discussion among the worldwide community of scholars. Recent papers in the Series related to South Asia include "Commercialisation, Commodification And Gender Relations In Post Harvest Systems For Rice In South Asia" by Prof Barbara Harriss-White, and "Religious Schools, Social Values and Economic Attitudes: Evidence from Bangladesh" by Mohammad Niaz Asadullah (Reading University) and Nazmul Chaudhury (World Bank).

On 7 August 2006 the United Nations Research Institute for Social Development (UNRISD) based in Geneva, Switzerland, launched a redeveloped version of their web site, www.unrisd.org. It includes a valuable repository of research findings and publications, as well as a forward-looking resource detailing the future directions of the organization. The redeveloped site will ensure that constituents benefit from user-friendly access to the information they need. Regular users will still find the same wealth of content, with a large number of documents and publications available in full text and free of charge.
The Heidelberg Papers in South Asian and Comparative Politics (HPSACP) is a series of interesting research papers in the field of Political Science since the year 2000 published by the Dept. of Political Science at South Asia Institute, University of Heidelberg.
The Columbia Center for New Media Teaching and Learning (CCNMTL) in New York USA enhances teaching and learning through the purposeful use of new media. CCNMTL builds course web sites to develop advanced projects that act as demonstrations and explorations of pedagogical and curricular possibility. One such South Asia related project recently published is a multimedia presentation of Dr. B. R. Ambedkar's famous "The Annihilation of Caste" presentation. Ambedkar was the first highly educated (Ph.D., Columbia University), politically prominent member of the Hindu "Untouchable" castes., and wrote this paper for the 1936 meeting of a group of liberal Hindu caste-reformers in Lahore. After reviewing the speech, conference organizers revoked Dr. Ambedkar's invitation. He then self-published the work, which became an immediate classic. It is now being edited for classroom use by Fran Pritchett; with explanatory annotations; and several other major texts by Dr. Ambedkar. Faculty interview videos have also been added and a timeline created. Go for the Ambedkar project.
An India based initiative was launched on 27 February 2006 to provide researchers and others open access to millions of journal articles online. The Open J-Gate project is also a searchable database of journal literature, indexed from 3000+ open access journals (more than 1500 of them are peer-reviewed scholarly journals), with links to full text at Publisher sites. It is a contribution of Informatics (India) Ltd , and its web portal, updated every day, currently gives links to more than one million open access articles. Go to the Open J-Gate web portal.
Nepal Research is a website on Nepal and Himalayan Studies run by Dr. Karl-Heinz Krämer, Dept. of Political Science at the South Asia Institute, University of Heidelberg. It links up with research papers on the political development in Nepal.
Working Papers from the Overseas Development Institute (ODI) in the UK are available as pdf-files on-line. ODI is Britain's leading independent think-tank on International development and humanitarian issues, and in the period 2002–September 2005 there were 98 papers produced, 29 of which deal with South Asia. India predominates during this period, with researchers working on Madhya Pradesh and Andhra Pradesh being especially active.
Academic research papers online are now easily accessible with Google Scholar. This additional service was introduced by the World's leading search engine Google in January 2005. Specific searches for scholarly literature, including peer-reviewed papers, theses, books, preprints, abstracts and technical reports, are now made possible. Google Scholar also automatically analyzes and extracts citations and presents them as separate results, even if the documents they refer to are not online. This means the search results may include citations of older works and seminal articles that appear only in books or other offline publications.

The Lancet, the world's leading independent general medical journal (1.1 million registered users), in 2005 introduced a new series called Neonatal Survival, focusing on the issue of child survival. The aim behind Neonatal Survival is to erase the excuse of ignorance for public and political inaction once and for all. The series is the product of a partnership between scientists, health workers, and journal editors. The Lancet has decided to support this important public health campaign by making this special issue available through the Internet at no cost. Professor Zulfiqar Bhutta, Aga Khan University, Karachi, Pakistan, is one of the main contributors to Neonatal Survival. Go for Neonatal Survival.

The Afghanistan Research and Evaluation Unit (AREU) is an independent research institution that conducts and facilitates quality, action-oriented research and analysis to inform policy, improve practice and increase the impact of humanitarian and development programmes in Afghanistan. AREU was established by the assistance community working in Afghanistan, works closely with the government and has a management board with representation from donors, UN agencies and NGOs. It is funded from voluntary contributions by the governments of Switzerland, Sweden, the Netherlands, the European Union (EU) and the European Commission Humanitarian Aid Office (ECHO). One of AREU's main activities is publishing Issues Papers in English and Dari; and partnering with the Kabul University library to help catalogue the books in its Afghanistan Studies Section. More information on the publication series.
The Indian Institute for Studies in Industrial Development (ISID), a national-level public funded research and educational institution affiliated to the Indian Council of Social Science Research has taken a lead in making available its working papers on the Internet so that interested scholars can download them for free. The research deals with industrial development, with special emphasis on the problems of India and its relationship with other countries of the world. Go for the Working papers.

The web site Disaster Diplomacy, Cambridge University, in association with Radix (Radical Interpretations of and Solutions for Disasters), presents a large number of papers and background material on disasters Worldwide. It tries to examine the role of disaster in international affairs and international relations as well as applying the principles and results to internal political situations. Thomas Myhrvold-Hanssen has written a piece entitled "Democracy, News Media, and Famine Prevention: Amartya Sen and The Bihar Famine of 1966-67", on the relationship between democracy and famine through a critique of Amartya Sen's suggestion that democracy is the best way of preventing famine. The Bihar famine in India from 1966 to 1967 is used as the main case study, but the famine in Sudan from 1986 to 1989 is also examined. Go for the paper (as a pdf-file)
A Background paper on the "Impact of Conflict on HIV/Aids in South Asia", written by PhD K S Subramanian in August 2002 is now available through SASNET. The report makes a rapid appraisal of the impact of conflict on HIV/AIDS in Afghanistan, Bangladesh, Bhutan, India, Iran, Maldives, Nepal, Pakistan and Sri Lanka. It is intended as a strategic document, written from the perspective of policy professionals and decision makers outside the health sector, with help from UNDP, which sponsored the study. Go for the report! (pdf-file).
The Stockholm International Water Institute organizing the World Water Weeks at Stockholm every year, has begun to make its reports available free of charge at its web page. Among the titles available are found the reports on: • Balancing Human Security and Ecological Interests in a Catchment; • Water Security for Cities, Food and Environment – Towards Catchment Hydrosolidarity; and • Water Management in Developing Countries: SIWI Recommendation for EU Development Co-operation.
Dr Arunachalam Rajagopal, SaciWATERs, Hyderabad, India, delivered a lecture on "Link to Downstream Aquaculture", as part of the "Balancing Human Security and Ecological Security Interests in a Catchment" seminar in 2002. This paper is available though SASNET (as a pdf-file).