SWEDISH SOUTH ASIAN STUDIES NETWORK

---
Newsletter 93:
4 February 2009



• Colombo workshop first step in plans for SASNET sub-networks
SASNET co-organises an international workshop on "Women and migration in South Asia. Health and Social Consequences" will be held in Colombo, Sri Lanka 9–11 February 2009. The workshop is organised by SASNET in collaboration with the University of Sri Jayewardenepura (SJP) in Colombo, and the Division of International Maternal and Child Health (IMCH) at Uppsala University. Researchers in the field have been invited from all over the South Asia region and from Swedish institutions.
The workshop is also the first effort to realise the concept of SASNET sub-networks, put forward at the informal meeting by SASNET's South Asian Reference Group held in Delhi in November 2007 (more information), later decided upon by SASNET's board. One of the reference group members, Dr. Kumudu Wijewardena from the University of Sri Jayewardenepura (SJP) in Colombo will chair the Colombo workshop. A separate meeting will be held with SASNET's South Asian Reference Group on Tuesday 10 February. See the full programme for the workshop.
SASNET's director Anna Lindberg and deputy director Lars Eklund will both participate in the workshop.
On his way to Sri Lanka, Lars Eklund will also visit the Maldives for two days, and meet government officials involved in the development of higher education in the Maldives.
Anna Lindberg on the other hand will proceed to Kerala, India after participating in the Colombo workshop. She is going to take part in discussions about the development of the new so-called Sustainable Kerala Network, a Swedish South Asian Network on Sustainable Development initiated by Prof. Baboo Nair, Dept. of Applied Nutrition, Lund University. More information about the Sustainable Kerala Network.

• Doctoral dissertation on the Image-Makers of Kolkata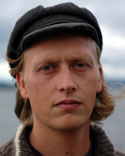 Geir Heierstad, Dept. of Culture Studies and Oriental Languages (IKOS), University of Oslo, will defend his doctoral dissertation titled "Images of Kumartuli Kumars – The Image-Makers of Kolkata" on Friday 6 February 2009, from 09.15. First opponent is Professor Christina Garsten, Dept. of Social Anthropology, Stockholm University. Venue: Auditorium 2, Helga Engs hus, Blindern, Oslo. The day before, on Thursday 5 February, 16.15–17.00, he will hold a trial lecture at the sam place. The lecture is titled "Caste and religion in Kumartuli". Geir Heierstad, who is a social anthropologist, has spent long periods in Kolkata and West Bengal. Already in 2003, he presented a thesis for a Masters degree in Social Anthropology ("Hovedfagsoppgave") titled "Nandikar – Staging Globalisation in Kolkata and Abroad", focusing on Kolkata and based on extensive fieldwork in the Indian metropolis. Read the full thesis on the theatre group Nandan.
| | |
| --- | --- |
| | |
• Nordic Centre in India invites applications for full semester program in Hyderabad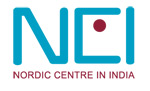 The Nordic Centre in India university consortium (NCI) again organises a full semester program for Nordic students at the University of Hyderabad in the Fall 2009. Since a few years, NCI has an arrangement with the University of Hyderabad (UoH) and its Study India Program to allow 15 Nordic students to be admitted there, and to take courses on various social science and humanities subjects. The aim of the agreement is to allow Nordic students to study India in India, to give them both a sound academic knowledge of India as well as the experience you only gain by living there. In most cases, the UoH degree should count towards you final degree at your home university. Please note that applicants must come from the Nordic universities that are members of the NCI consortium. The Hyderabad semester last from third week of July to first week of December and from first week of January to first week of May. Apply now for Fall term 2009! More information.
Important lectures and seminars in Scandinavia
• Robin Coningham lectures on Indian Ocean trade in Lund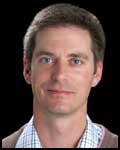 Professor Robin Coningham from the Dept. of Archaeology, Durham University, UK, will hold four South Asia related open lectures guest lectures at Lund University 2–5 March 2009. He has been invited by the Institute of Archaeology and Ancient History, Lund University. Prof. Coningham is one of the leading experts on the archaeology of South Asia and Iran, and he is heading research projects in Iran, Pakistan and Sri Lanka. The three lectures chosen for the Lund visit are mirroring some of his major research interests. On Monday 2 March, 13–15, he will lecture about "Towards an Archaeology of Buddhism: theory and practice"; on Tuesday 3 March, 13–15, he will lecture about "Dark Age or Continutiy: reexamining South Asia's Early Historic reurbanisation"; on Wednesday 4 March, 9–11, he will lecture about "Before the Imperial Frontiers: Sri Lanka and the origins of Indian Ocean trade"; and finally on Thursday 5 February, 13–15, he will lecture about "The Archaeology of Early Long Distance Trade in South Asia". Venue: Institute of Archaeology and Ancient History, Sandgatan 1, Lund, first floor (Monday, Tuesday and Thursday) and ground floor (Wednesday). All are welcome. Prof. Coningham's visit is rendered possible by generous grants from the Wenner-Gren Foundations and Stiftelsen Elisabeth Rausings minnesfond.
Business and Politics
South Asia related culture in Scandinavia
• Sazed ul Alam back for concert in Sweden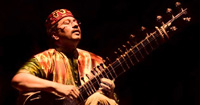 The Sitar player Sazed ul Alam will perform Indian classical music in Malmö on Wednesday 25 February 2009, from 20.00, together with Shiv Shankar on Tablas. Sazed ul Alam previously lived in Malmö, but since a few years back he lives in Spain. Venue: Inkonst Theatre, Bergsgatan 29, Malmö. More information.
New and updated items on SASNET web site
ƒ School of Innovation, Design and Engineering, Mälardalen University, Campus Västerås
---
Best regards,
Lars Eklund
deputy director/webmaster
SASNET/Swedish South Asian Studies Network
SASNET is a national network for research, education, and information about South Asia based at Lund University. Its aim is to promote a dynamic networking process in which Swedish researchers co-operate with researchers in South Asia and globally.
The SASNET network is open to all the sciences. Priority is given to interdisciplinary cooperation across faculties, and more particularly to institutions in the Nordic countries and South Asia. SASNET believes that South Asian studies will be most fruitfully pursued as a cooperative endeavour between researchers in different institutions who have a solid base in their mother disciplines.
The network is financed by Sida (Swedish International Development Cooperation Agency) and by Lund University.
Postal address: SASNET – Swedish South Asian Studies Network, Scheelevägen 15 D, SE-223 70 Lund, Sweden
Visiting address: Ideon Research Park, House Alpha 1 (first floor, room no. 2040), in the premises of the Centre for East and South East Asian Studies at Lund University (ACE).
Phone: + 46 46 222 73 40
Fax: + 46 46 222 30 41
E-mail: sasnet@sasnet.lu.se
Web site: http://www.sasnet.lu.se

Back to SASNET


---