SWEDISH SOUTH ASIAN STUDIES NETWORK

---
Newsletter 113:
7 September 2010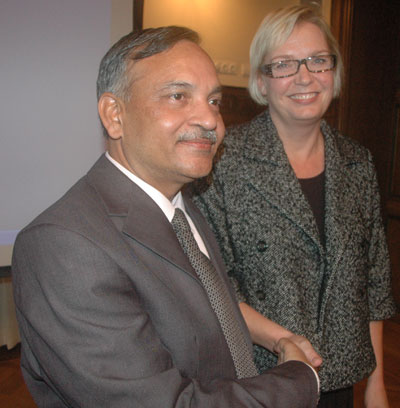 • Doctoral dissertation on the HIV/AIDS Epidemic among young urban Pakistanis

Syed Farid-ul-Hasnain in the Research Group on Epidemiology and Health systems research focusing on equity and gender at the Division of Global health (IHCAR), Karolinska Institutet Medical University, Stockholm, will defend his doctoral dissertation entitled "Young Adults in Urban Pakistan; Barriers and Challenges for Improving Health Behaviors in the wake of the HIV/AIDS Epidemic" on Thursday 16 September 2010, at 13.00. The thesis is grounded in the fact that HIV/AIDS is spreading globally more specifically among the younger generation. The impact of HIV/AIDS on the youth cannot be underestimated. The studies were conducted in the city of Karachi, Pakistan, which is the largest city and the economic and commercial hub of Pakistan and comprises of people from all ethnic backgrounds.
The study reveals that females were twice as likely to dropout of school/college as males. The risk factors for school/college dropout for both males and females were migrant residential status, living in an extended family and low socio- economic status. Furthermore, females exhibited a higher level of awareness about STDs and HIV/AIDS than the males, irrespective of whether they had dropped out of school or not. Venue: Rockefeller Hall, Nobels Väg 11, Solna Campus, Karolinska Institutet, Stockholm.
Read an abstract with a link to the full-text thesis.


• South Asia Writing Workshop at University of Copenhagen


• The Centre of Global South Asian Studies, and the Asian Dynamics Initiative at the University of Copenhagen organize the Copenhagen South Asia Workshop (CSAW) 2010, to be held on Tuesday 28 September 2010, 09.30-17.30. The theme for the workshop will be "Writing South Asia". Researchers engaged in the studies of South Asia are invited to reflect upon the ways in which societies write and are written about through history. The workshop aims at a collective exploration of different modes of expression, practices of record keeping, technologies of archive, and ethnographic incursions.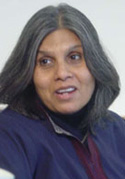 These include a wide range of writings produced by the pre-colonial, colonial and postcolonial state authorities from census databases, district reports, handbooks and manuals, history textbooks to writing by individuals such as travel writing, works of fiction, biographies, memoirs and autobiographies. The idea is to reflect upon how words form, inform and even deform different subjectivities and identities.
Deadline for paper submissions is 7 September 2010.
Tanika Sarkar, Professor of Modern history, Jawaharlal Nehru University (JNU), Delhi, India will deliver the key note address entitled "Words to Win: A Modern Autobiography" that draws our attention to how autobiographical writing became a particular mode of expression among women during the colonial times. Tanika Sarkar is currently a Visiting Fellow Commoner at Trinity College Cambridge.
The paper presenters include Esther Fihl, who has written on "Encountering native voices in Tranquebar in South India"; Jyoti Atwal on "A Hindu Widow's Narrative of the Body"; Stine Simonsen Puri on "'The temple whores' of Tranquebar"; Dan V Hirslund on "Waiting & cadreship among Maobadi youth in Nepal"; Frida Hastrup on "Enacting Protection. Environmental Concerns in Coastal Tamil Nadu"; Peter B. Andersen on "The Santal Rebellion 1855"; Ida Sofie Matzen on "The creation of a secular Muslim state and the invention of Sufism"; and SASNET's director Anna Lindberg on "The Marrying of Children in Travancore in the 1940s: Gender discourses and childhood". Venue for the workshop: Nordic Institute of Asian Studies (NIAS), Leifsgade 33, 3rd floor, Copenhagen
.More information about CSAW 2010.


• Heidelberg conference on The Flow of Concepts and Institutions


The Research Cluster of Excellence 'Asia and Europe in a Global Context' at Heidelberg University, Germany, organises its 2010 Annual Conference on 6–8 October 2010. The theme for the 2010 conference, to which scholars from all over the world has been invited, will be "The Flow of Concepts and Institutions". Podium discussions will examine the global flows between Asia and Europe focusing on governance and religiosity, and a range of panels bring together senior and young scholars from outside and within the Cluster. The keynote presentation will be given by Quentin Skinner, Barber Beaumont Professor of the Humanities at Queen Mary, University of London, who will talk about "European visions of liberty: a genealogy". During the conference, Mette Halskov Hansen, Ute Huesken and Mark Teeuwe from the University of Oslo will also be given time to present their new research initiative on "Asian Cultures of Learning". More information about the conference.
Important lectures and seminars in Scandinavia
Business and Politics
South Asia related culture in Scandinavia
• Srilankan mask dance ensemble tours Norway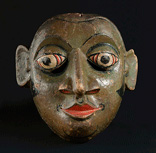 A Srilankan mask dance ensemble, Mono Natime, led by the recognized artist H.N.Thilakarathna, visits Norway and gives several Tovil performances and workshops in Oslo during the period 22–26 September 2010. Tovils are colourful and spectacular dance offering rituals performed in order to restore cosmic balance in cases, among Sri Lankan Buddhists, where persons and communities are experiencing illness and misfortune due to spiritual interventions. The mask dance acts impersonates the characteristic traits of people suffering from psychosomatic illnesses, birds, animals as well as social types. It is suitable for all audience, including children. The events are organised by Rikskonsertene and sponsored by the Norwegian Ministry of Foreign Affairs, Oslo Music and Cultural School, Nordic Black Theatre, and the Museum of Cultural History/University of Oslo. More information.
New and updated items on SASNET web site
---
Best regards,
Lars Eklund
deputy director/webmaster
SASNET/Swedish South Asian Studies Network
SASNET is a national network for research, education, and information about South Asia based at Lund University. Its aim is to promote a dynamic networking process in which Swedish researchers co-operate with researchers in South Asia and globally.
The SASNET network is open to all the sciences. Priority is given to interdisciplinary cooperation across faculties, and more particularly to institutions in the Nordic countries and South Asia. SASNET believes that South Asian studies will be most fruitfully pursued as a cooperative endeavour between researchers in different institutions who have a solid base in their mother disciplines.
The network is financed by Lund University.
Postal address: SASNET – Swedish South Asian Studies Network, Scheelevägen 15 D, SE-223 70 Lund, Sweden
Visiting address: Ideon Research Park, House Alpha 1 (first floor, room no. 2040), in the premises of the Centre for East and South East Asian Studies at Lund University (ACE).
Phone: + 46 46 222 73 40
Fax: + 46 46 222 30 41
E-mail: sasnet@sasnet.lu.se
Web site: http://www.sasnet.lu.se

Back to SASNET


---