SWEDISH SOUTH ASIAN STUDIES NETWORK

---
Newsletter 123:
13 May 2011


• Nordic students still welcome to register for Falsterbo conference
Registration has now been closed for the Third Nordic Conference on South Asian Studies for Young Scholars in Falsterbo. It is however still possible for Nordic students/young scholars to send a late submission for participation.
The Swedish South Asian Studies Network (SASNET) and the Nordic Institute of Asian Studies (NIAS) are organizing the Third Nordic Conference on South Asian Studies for Young Scholars to be held from 16–18 August 2011 in Falsterbo, Sweden. It is convened by Julia Velkova from SASNET.
The conference will be a gathering of graduate students and postdocs, along with other junior scholars affiliated with universities in the Nordic countries (Denmark, Finland, Norway, and Sweden) who are focusing on South Asia in their work.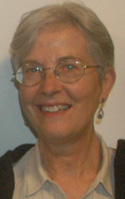 Keynote speaker this year will be Professor Patricia Jeffery from the School of Social and Political Science from the University of Edinburgh, UK. The conference is interdisciplinary and has separate panels on – Gender Issues; – Climate Change/Water Issues; – Mapping the Mental Landscape of Eurasia; and – Alternative Career Paths beyond the Academia. Participants are however free to present papers on any topic related to South Asia. Senior Nordic scholars will act as champions challenged by the participants.
The previous two conferences differed from the usual academic conferences in paying attention explicitly to students. Positive evaluations were received from all participants and we are looking forward to having a productive and engaging event this year!
Note: those studying for their masters, Ph.D. candidates, and postdoctoral researchers in all disciplines who are affiliated with Nordic universities are still invited to apply.
More information on the 2011 conference web page.

• Successful seminar on Managing Diversity: The Indian Experience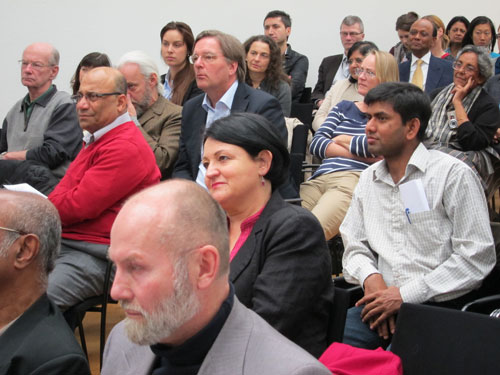 SASNET successfully organised a full-day seminar on "Managing Diversity: The Indian Experience", in collaboration with the Embassy of India in Stockholm on Thursday 14 April 2011, 09.30–17.00 and with a concluding cultural programme from 17.30–19.30.
The events gathered an audience of more than 100 people, in the Pictura hall, inside the main Lund University Building for the dat session, and then in The Old Bishop's Palace.
The seminar was attended by Lund University Vice Chancellor Per Eriksson, the Governor of Skåne County, Göran Tunhammar ,and Ashok Sajjanhar, Ambassador of India to Sweden and Latvia, who introduced the theme for the day, Managing Diversity: The Indian Experience.
See Lars Eklund's photos from the day.
The invited speakers included Professor Sushil Khanna, Indian Institute of Management (IIM) Kolkata; Dr. Stig Toft Madsen, Nordic Institute of Asian Studies, Copenhagen; Dr. Christina Nygren, Visiting Research Fellow, Dept. of Oriental Languages, Stockholm University; Professor Staffan Lindberg, Dept. of Sociology, Lund University; and Mr. Ulf Pehrsson, Vice President, Government and Industry Relations at Ericsson.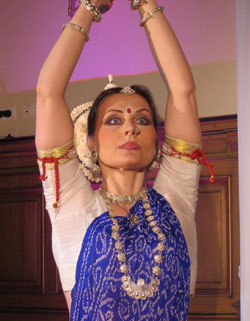 The reception at the Old Bishop's Palace was hosted by the Embassy of India in Sweden. A mixed crowd consisting both by Lund University academicians and students, and members of the Indian/South Asian community in Malmö/Lund, enjoyed a marvellous performance by Anette Pooja (photo), eminent classical Odissi dancer from Gothenburg, and singing by Shree Kripa.
More information on the 14th April 2011 Managing Diversity seminar in Lund.
Ingela Björck from Lund University Information department attended the seminar and wrote a report, entitled "Mångfald i Indien". Read her report (only in Swedish)

• Seminar on Forest Rights in India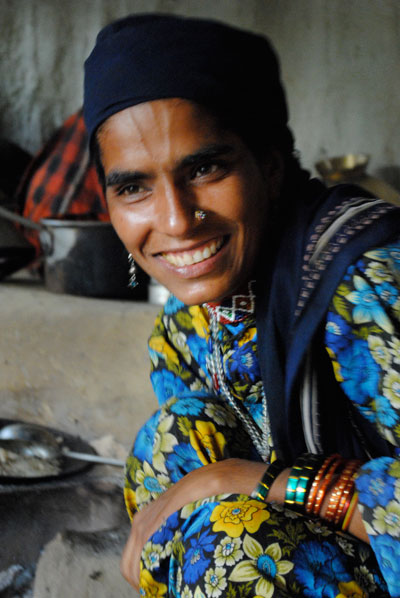 The Swedish South Asian Studies Network (SASNET) at Lund University; Lund University Centre for Sustainability Studies (LUCSUS); and The Swallows India Bangladesh jointly organised a seminar on "Forest Rights in India" on Wednesday 4 may 2011, 13.00–17.00. The seminar, that drew an audience of about 30 people, was organised because 2011 has been selected to be the United Nation's International Year of Forests. Issues related to forests and deforestation in India were discussed, as well as the problems that the tribal people who live there face.
The speakers were Dr. Beppe Karlsson, Dept. of Social Antropology, Stockholm University; Dr. Pernille Gooch, Human Ecology Division, Lund University; PhD candidate Nabikanta Jha, from the same department; and Mr. Praveen Kaushal Manto from SOPHIA organisation in India.
All presentations are now available on the Net. More information.

• SASNET lecture with Prof. Partha Mukherjee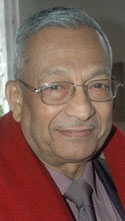 Partha N. Mukherjee, Professor Emeritus, Institute of Social Sciences, New Delhi, came to Lund University in the first week of May 2011, to be a member of an international team to evaluate the university. The week-long evaluation was part of the EQ 11 project initiated at Lund University in 2009 in order to improve education quality. More information on EQ11.
Partha Mukherji has been the holder of a Ford Professorship at the Institute of Social Sciences (ISS), New Delhi. He was formerly Vice Chancellor of the Tata Institute of Social Sciences (TISS), Mumbai, and President of the Indian Sociological Society.
While in Lund, Prof. Mukherjee held a well-attended SASNET Guest Lecture, organised in collaboration with the Departments of Sociology and Political Science, Lund University, on "Land Acquisition for Industrialisation in West Bengal: the Case of Nano and Tata Motors" on Wednesday 11 May 2011, 10.15–12.00. More information about the lecture.

• Tagore celebration event in Uppsala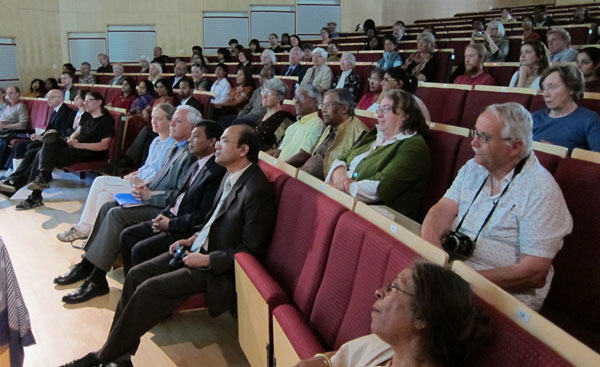 SASNET's deputy director Lars Eklund participated in the 150 years birth anniversary celebration of Indian/Bengali poet Rabindranath Tagore that was held in Uppsala on Sunday 8 May 2011.
The event was organized by the Uppsala University Seminar for South Asian Studies, and drew an audience of more than 100 people. The programme consisted of academic lectures by Dr. Heinz Werner wessler and Dr. Ferdinando Sardella, and cultural performances by Bubu Munshi Eklund from Lund, who sang a range of beautiful Tagore songs (Rabindrasangheet) accompanied on Harmonium; and by Uppsala based Trio Creation, with Jonas Landahl and Suranjana Ghosh on Tablas and Iti Malo on Sitar. The celebration event was also attended by the Ambassadors from Bangladesh and India, Mr. Gousal Azam Sarker and Mr. Ashok Sajjanhar respectively, who both gave inspired presentations.
More information about the Uppsala celebration.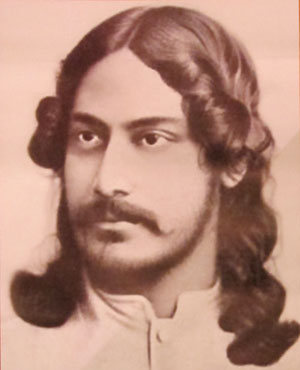 SASNET is currently involved in planning for more academic seminars and related cultural programmes in connection with the 150th birth anniversary celebrations of Rabindranath Tagore at several Scandinavian universities, including Lund, Stockholm and Uppsala. Preliminary, these seminars will take place in September 2011 in collaboration with the Indian embassies in Scandinavia, and with support from the Indian Council for Cultural Relations (ICCR). Leading South Asian Tagore scholars have already been invited for these occasions. More information will follow in due time.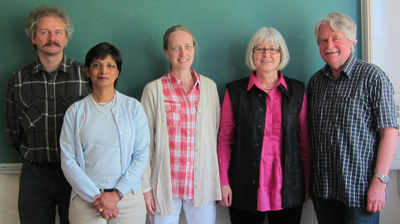 • Lars Eklund met with Uppsala researchers
In connection with his visit to the Tagore celebration event in Uppsala, Lars Eklund also met with researchers involved in Uppsala University's Seminar for South Asian Studies.
On Monday 9 May 2011, a meeting was organised at the Dept. of Linguistics and Philology. Heinz Werner Wessler, Christiane Schaefer, and Anju Saxena, all from the Linguistics department, along with Gunnel Cederlöf from the Dept. of History, presented among other things their current plans to form a more formalised Forum for South Asian Studies at the university. They also informed about discussions being held with the Embassy of India and ICCR to establish an ICCR professorship at Uppsala University along the same lines that Lund University has since 2010.
Lars Eklund stressed SASNET's continued commitment to support such South Asia oriented intiatives at all Swedish universities, in spite of the fact that SASNET since 2010 is only funded by Lund University. Collaborative efforts in the field of establishing masters programmes in South Asian Studies is one specific field where SASNET could play a key role.

• SASNET Brown Bag Seminar with Professor Rajni Hatti Kaul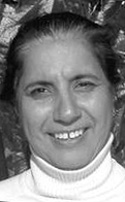 Professor Rajni Hatti-Kaul, Department of Biotechnology, Lund University holds a SASNET Brown Bag lunch lecture on Thursday 19 May 2011, 12–13. She will talk about "Biotechnology and sustainable development". The seminar is open to the public, and held at the Centre for Theology and Religious Studies (CTR), conference room 438, 4th floor, Allhelgona Kyrkogata 8, Lund.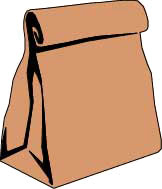 The seminar is part of an interdisciplinary South Asia Seminar series at Lund University, introduced by SASNET in January 2011 in the form of Brown bag lunch seminars. The aim is to present and disseminate the eminent South Asia related research that is carried out in so many departments at Lund University.
SASNET offers free brown bag lunch to those who wish to have such. If so, please send an e-mail to Lars Eklund at least a day in advance.
See the poster for the seminar series.

• SASNET lecture on Social Marketing in Bangladesh
Professor Mizanur Rahman from the Dept. of Accounting & Information Systems, Dhaka University, Bangladesh (and also the Treasurer of Dhaka University), holds a SASNET lecture at Lund University on Thursday 26 May 2011, 13.15–15.00. He will speak about "Social Marketing in Family Planning: Lessons from Bangladesh". The seminar is organized in collaboration with the Dept. of Sociology. Prof. Rahman has a research interest in Global payment imbalance and the current global economic crisis; and Infrastructure, trade and economic growth in Asia, Venue: Dept. of Sociology, conference room 1, Paradisgatan 5, Lund. More information.

• Follow SASNET on Facebook


SASNET is now also present on Facebook. Please join the network through our Facebook group as well, and be updated about new events. Go to the SASNET Facebook group.

• More information about SASNET and its activities
See SASNET's page, http://www.sasnet.lu.se/sasnet.html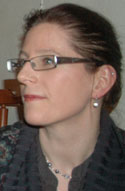 • Lund University dissertation on Buddhism, Meditation and Mindfulness
Katarina Plank, Dept. of History and Anthropology of Religion (including Judaism and Indic Religions), Lund University defends her doctoral dissertation entitled "Insikt och närvaro – akademiska kontemplationer kring buddhism, meditation och mindfulness" (Insight and Presence – Academic Contemplations on Buddhism, Meditation and Mindfulness) on Friday 3 June 2011, at 13.15.
The faculty opponent will be Professor Knut Jacobsen from the Department of Archaeology, History, Cultural Studies and Religion (AHKR), University of Bergen. Venue: Auditorium (hall 206), main University building,Universitetsplatsen, Lund. The thesis focuses on the international lay meditation movement of Vipassana teacher S N Goenka and in particular on lay meditation practices in Sweden. More information.

• KTH dissertation on urban governance and sustainable planning in Dhaka


Kh Md Nahiduzzaman, Division of Urban and Regional Studies, Department of Urban Planning and Environment; School of Architecture and the Built Environment (ABE), Royal Institute of Technology (KTH), Stockholm will defend his doctoral dissertation, entitled "Housing the Urban Poor: An Integrated Governance Perspective. The Case of Dhaka, Bangladesh" on Friday 3 June 2011, at 09.00. The opponent will be Professor Alfredo Brillembourg, ETH Zürich, Switzerland & Columbia University New York, USA. Mr. Nahiduzzaman has a research interst in Affordable housing, Urban governance and sustainable planning, House construction techniques in response to climate change, Remote sensing and GIS in decision making. In recent years, Nahiduzzaman has also worked as Lecturer at King Fahd University of Petroleum and Minerals in Dhahran, Saudi Arabia. Read an abstract.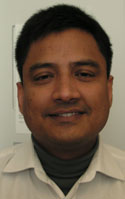 • Doctoral dissertation on Adibasi struggle in Chittagong Hill Tracts
Mashiur Rahman, Department of Sociology, Lund University, will defend his doctoral dissertation entitled "Struggling Against Exclusion-Adibasi in Chittagong Hill Tracts, Bangladesh" on Wednesday 8 June 2011, at 09.15. The thesis provides an overview of social policy and poverty among ethnic minorities (Adibasi) in Bangladesh, with a special focus on the Chakma people belonging to the Sonai and Mayni localities, situated in the Chittagong Hill Tracts (CHT). The faculty opponent is Dr. Pernille Gooch, Division of Human Ecology, Lund University. Venue: Kulturens Auditorium, Lund.
More information.

• Stockholm Environment Institute receives SEK 100 million from Sida


On 4 May 2011, The Swedish International Development Cooperation Agency (Sida) decided to provide renewed financial support to the Stockholm Environment Institute (SEI). Through this agreement SEI will receive renewed financial support of 25 million Swedish crowns per year for its environmental research up until 2014.
"SEI's research covers most of the key issues within the environment-development nexus that our partner countries are currently facing. The institute has for more than 20 years delivered high-quality interdisciplinary research and analysis for key decision makers on environmental and development issues," says Ulf Källstig, head of Sida's global programme within the Department for Global Cooperation.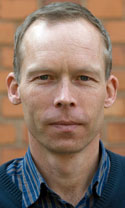 Solving environment and development issues at the global level is crucial for the development of the world's poorest countries and to ensure sustainable development. Mobilization of research capacity is particularly important as a substantive contribution to the United Nations Conference on Sustainable Development in Rio, 2012 (Rio+20).
"The support from Sida is a strategic initiative to reduce poverty through sustainable development. SEI will generate new knowledge in partnership with stakeholders in partner countries which will provide the basis for better informed decisions in development assistance. The timing is well chosen, since we see an increasing risk of global environmental changes that will put further strain on efforts to achieve the Millennium Development Goals," says Johan Rockström (photo), Executive Director of SEI.
Read more about the renewed agreement.

• University of Gothenburg launches Go:India project


University of Gothenburg has launched a new project entited Go:India. This will be a three year project (2011 – 2013), intended to build a platform for co-operation within the areas of research, teaching and education between its Swedish partners, consisting of researchers at University of Gothenburg's Faculty of Arts, the Faculty of Fine, Applied and Performing Arts, the Sahlgrenska Academy and the Faculty of Social Sciences, and departments at its Indian partner universities/institutes. They are Banaras Hindu University (BHU) in Varanasi; Sarai/Centre for the Study of Developing Societies (CSDS) in Delhi; Gandhian Institute of Studies in Varanasi; Jadavpur University in Kolkata; Punjabi University in Pathiala; Visva-Bharati University in Shantiniketan; Tata Institute of Social Sciences (TISS) in Mumbai; and Union Biblical Seminary in Pune.
More information about the Go:India project.
On 7–9 June 2011 the Go:India project will arrange its first joint event in Gothenburg, a Kick-off conference where representatives from all the partner institutions will meet to discuss and plan the details of the planned activities for the coming three years, including, among other things, joint conferences, writing of joint research projects, teacher and student exchange. Representatives from other Swedish universities have also been invited. Lars Eklund, Anna Lindberg and Julia Velkova will represent SASNET at the three-day meeting.

• Collaboration project with Nepal part of Gothenburg's Global University programme
The Go:India project is only one of a number of new international projects at University of Gothenburg. They are part of a long-term ambition to create a profile such as 'The Global University' at University of Gothenburg (GU). This notion is based on the university's action plan for internationalisation 2008-2012. This plan focuses on the development of exchange, at all levels, with universities in other countries where special attention should also be given to developing a long-term and sustainable strategic collaboration with partners in for example South Asia. The cooperation efforts should be clearly linked to values of international solidarity and global responsibility, and must be of a different character than traditional student mobility. More information on The Global University.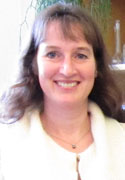 A second South Asian project in the Global University programme is a collaboration project between University of Gothenburg and three partner universities in Nepal – Kathmandu University, Tribhuvan University, and Patan Academy of Health Sciences. The project is entitled "Collaboration between GU and Nepali Institutions: Strengthening Health Education, Supporting Research, Monitoring Health", and is led by Dr. Alexandra Krettek (photo), Sahlgrenska Academy (and the Nordic School of Public Health in Gothenburg). It is based on previous Linnaeus Palme exchange programme experiences with Tribhuvan University, but seeks to include additional Nepali institutions and programmes for both education and research.
The other project members are Associate Professor Göran Kurlberg and Professor Göran Bondjers at Sahlgrenska Academy; Associate Professor Ulla-Britt Engelbrektsson and PhD candidate Susanne Åsman, Social Anthropology, School of Global Studies; Professor Emeritus Jan Bärmark, Dept. of Philosophy, Linguistics and Theory of Science; and Lecturer Jonas Öberg, Dept. of Applied IT. More information about the Nepal collaboration project.

Uppsala collaboration project on Infant and Young Child Feeding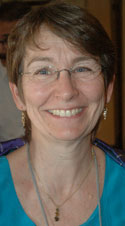 The Division of International Maternal and Child Health (IMCH), Department of Women's and Children's Health, Uppsala University, was one of the December 2010 recipients of an India related grant provided by the Swedish International Development Cooperation Agency (Sida), through its program for Partner Driven Cooperation (Aktörssamverkan). Information about all India related projects given grants.
Associate Professor Pia Olsson (photo) and the Nutritionist Amal Omer-Salim at IMCH were given SEK 4.5 m for a three years (2010-12) project entitled "Using Evidence-Based Advocacy to Improve Infant and Young Child Feeding (IYCF), Health and Survival in India". This is a collaboration between IMCH and Breastfeeding Promotion Network of India (BPNI). The project focuses on the millions of young children who die each year around the world. The problem is most severe in India and Nigeria. Most of these deaths could be prevented if children were vaccinated, given vitamin capsules, had safe water to drink and were breastfed. Poor breastfeeding causes almost 13% of all the deaths. The Breastfeeding Promotion Network of India and IMCH, Uppsala University hope that project that will improve the conditions for mothers and children by, for example, providing correct information and support on breastfeeding. More information.

Skövde collaboration project on Urban Indian Development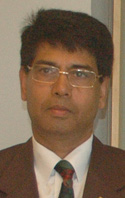 The School of Life Sciences, Skövde University, was another recipient of the December 2010 recipients of an India related grant provided by the Swedish International Development Cooperation Agency (Sida), through its program for Partner Driven Cooperation (Aktörssamverkan).
Professor Abul Mandal (photo) was given SEK 4.5 m for a three years (2010-12) project entitled "Bioremediation of toxic metals and other pollutants for protecting human health and the ecosystem". The project deals with sanitation of poisonous metals with the help of a bacteria which Mandal and his team has succeeded to isolate. The project will be implemented in collaboration with a team from Pune, India and the results will be published in the BIOS system (Biological Open Source) so that they are freely available to the research community. The collaboration partners on the Indian side are Dr. Neelu Nawani, Assistant Professor at D. Y. Patil Institute of Biotechnoloy and Bioinformatics, Pune; and Dr. Balu Kapadnis, Professor at University of Pune. More information.

• Delegations from India and Bangladesh visit Skövde University
A delegation from Pune University will visit Skövde University on Monday 16 May 2011. On the same day a delegation from Rajshahi University in Bangladesh will also come to Skövde. Prof. Abul Mandal will organise joint meetings to discuss both the ongoing Linnaeus Palme exchange collaboration project with Bangladesh and the new Sida partnership project with India. The meetings will be attended by the Ambassadors of Bangladesh and India. SASNET's deputy director Lars Eklund will also participate the meetings held on that day.

• Delhi conference discussed Area and Comparative Area Studies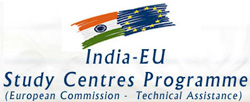 The European Commission funded "India-EU Study Centres Programme" (IESCP) is now involved in developing "Area and Comparative Area Studies".
In recent years, doubts were raised as to whether there is still a need for area studies in the age of globalisation: if the world is a global village, we have a decent knowledge about the farmhouse next door, why transfer it into special object of teaching and research? Area studies has also faced a number of criticisms regarding methodology as well as its late-colonial perspectives.
Given this background, IESCP with the academic support from the Indian University Grants Commission (UGC) organised a Workshop on "Area Study Centres", which was held in January 2011 at New Delhi. Not only the Indian and European centres under IESCP came together; actually, more than 40 Area Study Centres at Indian Universities funded under the 'UGC Area Study Centres Scheme' were invited as well.
The questions discussed were not limited to: 'Where do we stand in Europe and India in comparison with the situation in North America'; but also, 'What are we expecting in the future?'; or 'Will Area Study Centres take separate ways in India, Europe or elsewhere?'. More information about the workshop in IESCP Newsletter 1/2011.

• Time to join the EURAXESS Links India network


EURAXESS Links India is a network of European researchers, scientists, and scholars working in or commuting to India. This multidisciplinary network includes members at all stages of their careers. It allows them to connect with each other and with Europe, ensuring that they are recognized as an important resource for European research, whether they remain in India or return to Europe. The project is supported by the European Commission's Directorate General for Research, and the Delegation of the EU to India, in collaboration with the embassies of the EU member states in India. Similar networks are already running in the USA, Japan and China.
For further information and to sign up for membership in this network, as well as in the virtual SINAPSE community of European researchers abroad, please go to the website and click on the Join the EURAXESS Links India community hyperlink on the right-hand side of the page: http://ec.europa.eu/euraxess/links/india/index_en.htm

• AREU launches updated website on Afghanistan research


The Afghanistan Research and Evaluation Unit (AREU), based in Kabul, has launched its new updated website with an array of improved features, all with an ambition to enrich and expand users' access to our ever-growing body of research on Afghanistan. All AREU publications, research projects and events are now organised – with detailed summaries – into a single, integrated database, allowing users to follow lines of interest and explore related content at the touch of a button. The site also includes an online version of the well-known A to Z Guide to Afghanistan Assistance, complete with a fully searchable contacts database.
AREU is an independent research organisation with a mission to inform and influence policy and practice through conducting high-quality, policy-relevant research and actively disseminating the results, and to promote a culture of research and learning. To achieve its mission AREU engages with policymakers, civil society, researchers and students to promote their use of AREU's research and its library, to strengthen their research capacity, and to create opportunities for analysis, reflection and debate. AREU was established in 2002 by the assistance community working in Afghanistan. Lars Eklund and Staffan Lindberg from SASNET visited AREU in 2003. Read their report.

• Vasanthy Arasaratnam new Vice Chancellor of Jaffna university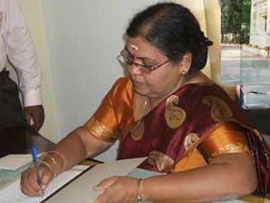 On 31 March 2011, Professor Vasanthy Arasaratnam, Dean of Faculty of Medicine, University of Jaffna was appointed the new Vice Chancellor of the university with effect from 28th March. She gets the rare distinction of being the first woman Vice Chancellor of Jaffna University.
Prof. Arasaratnam has a Swedish connection, being partner in research collaboration with Prof. Rajni Hatti Kaul, Dept. of Biotechnology, Lund University. Recently, in October 2010, Prof. Hatti Kaul was awarded SEK 2.7 m as a three-years research grant (2011–13) from the Swedish International Development Cooperation Agency, Sida, for a a new project entitled "Sustainable production of bioenergy from agriculture residues – avoiding competition with food availability in developing countries". This project will be jointly carried out by researchers in Sweden, Vietnam and Sri Lanka.
More information about the project.

• Time to apply for DUO-Sweden Fellowship Programme


Applications are invited for the DUO-Sweden Fellowship Programme 2011–12. The Sweden specific programme was initiated by the Asia-Europe Meeting (ASEM) in 2010 and is being administered by the Swedish International Programme Office for Education and Training, a government agency that promotes academic exchanges and cooperation across national borders.
ASEM-DUO is an exchange programme for lecturers and students from Europe and Asia, where participating countries exchange one lecturer/student. The ASEM-DUO Fellowship Programme, commenced in 2001, has supported exchanges of professors and students in tertiary education field between Asia and Europe under ASEM domain. Students can study abroad between 4-6 months and lecturers can spend one month abroad.
The DUO-Sweden Fellowship Program aims at promoting exchanges of people between Sweden and 16 Asian countries – including India and Pakistan – on a balanced basis. In this respect, DUO-Sweden requires that a PAIR (two persons) of undergraduate or graduate students who are currently enrolled in universities be exchanged in the framework of a cooperative project. Approximately 50 fellowships will be selected (that is 25 pairs) through the Duo-Sweden programme per year. The exchange project must fulfill three requirements:
1) An educational institution in Sweden (home institution) and an educational institution in Asia (host institution) should have established an academic cooperative arrangement; and
2) The Swedish home institution has selected an EU national student studying on full time, enrolled at the home institution to send to the Asian host institution, and such selection has been accepted by the Asian host institution; and
3) The same Asian host institution has selected an Asian student enrolled at the host institution to send to the Swedish home institution, and such selection has been accepted by the same Swedish home institution.
Out of 43 applications last year, 13 were granted. None of them however applied to South Asia.
Applications for the DUO-Sweden 2011-12 are welcome during the period 26 April – 27 May 2011. They should be sent directly to the ASEM-DUO Secretariat in South Korea. More information on the ASEM-DUO web page from 15th April.

• Read Aparna Balachandran'sprize-winning article on Company Madras
An editorial committee from the Journal of Colonialism and Colonial History has chosen Indian scholar Aparna Balachandran to receive the first JCCH Prize for an outstanding essay published in the online journal. Balachandran is an Associate Fellow at the Centre for the Study of Culture and Society in Bangalore, India. She is a graduate of Delhi University and received her PhD in 2008 from Columbia University. This first honor covered articles published in the Johns Hopkins University Press journal between 2008 and 2010. Academics from Africa, the Middle East, Latin America, the Caribbean and Central, South and Southeast Asia who had never published a full book or monograph were eligible for the honor. The next prize will be awarded in 2014 for articles published between 2011 and 2013. Balachandran won for her article "Of Corporations and Caste heads: Urban Rule in Company Madras 1640-1720" which was published in the Fall 2008 issue (Volume 9, Number 2) of JCCH. Read the full article.

• Rise of Asian economy focus for new ADB report


Asia could become a prosperous region by the middle of this century but its rise is by no means preordained, says a new report commissioned by the Asian Development Bank (ADB). Asia's long-term transformation and the eradication of poverty in the region will require more than simply high economic growth rates if Asia is to reach its full potential – a scenario referred to by many as the "Asian Century.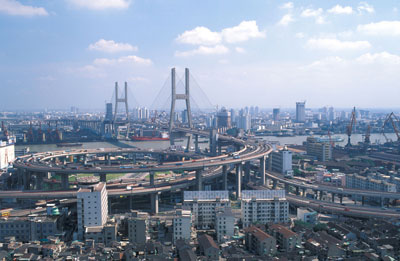 The draft report, "Asia 2050—Realizing the Asian Century," identifies six key drivers of transformation in the region: technical progress, capital accumulation, demographics and the labor force, the emerging middle class, climate change mitigation and the competition for resources, and the communications revolution.
In its march toward prosperity, Asia however faces several key challenges and risks. Yawning inequalities must be narrowed and—as home to over half of the world's population—Asia must confront a massive wave of urbanization and changing demographic profiles. Asia's long-term competitiveness will depend heavily on how it controls the intensity of its resource use, including water and food, and manages its carbon footprint. It is in Asia's best interest to encourage and invest in innovation and clean technology to maintain its impressive growth momentum, the draft report says.
The overview of the draft report was unveiled at ADB's 44th Annual Meeting in Hanoi, Vietnam 3–6 May 2011. It will be expanded into a comprehensive book set for publication in August 2011.
More information on the draft report. See video on the report from Youtube.

• More information about South Asia related research at Swedish and Nordic universities
See SASNET's page, http://www.sasnet.lu.se/research.html
• KKH offers Post-Graduate course course on Architectural Conservation in India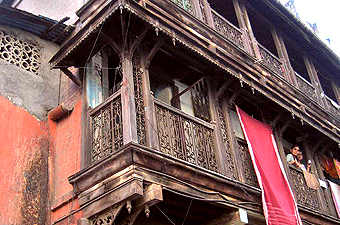 Mejan ARC – Advanced Studies in Urbanism is a forum for architectural and urban studies at Royal Institute of Art (KKH), Stockholm that offers one- year post-graduate courses in three disciplines, including Architecture, Architectural Conservation (both full time courses), and Art and Architecture (a half time course). During the academic year 2011/12, the Mejan Arc KKH organises a 60 ECTS Post-Graduate course entitled "Inclusive India – Re: Pune". It will focus on the issues of conservation and preservation of the cultural heritage, its architecture and tales, when re-developing a historic city is a challenge with a multitude of possibilities and resources. The ever increasing pace of urbanization demands new strategies, new actors and new values. The course will start 12 September 2011 and finish 30 May 2012.
The course will be run in collaboration with the the Indian School of Architecture BNCA in Pune whose students will work in parallel on the same project. It is conducted by Professor Tina Wik, architect and professor in Architectural Conservation, and Dr. Cecilia Sagrén, architect assistant professor. Fredric Bedoire, professor in the History of Architecture will participate as well guest professors and lecturers. Applications must be submitted before 23 May 2011.
More information about the KKH course.

• Albins Folk High School offers course on global change with India field studies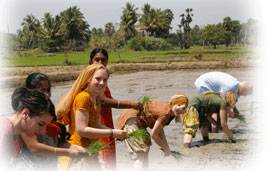 Albins Folk high school in Landskrona offers a one-year full-time course entitled "Global change – Sustainable world". The next course starts in the Fall 2011. The course content stands on three pillars: First is how globalization affects us. Second is the three aspects of sustainable development, ecological, social and economic. What are the global challenges for humanity? The third pillar is how can we influence the development working through democratic organizations and NGOs?
During the course two field study tours are made. In the autumn to meet youth and students active in environmental work in southern Poland during 1-2 weeks. In spring two months tour to India and Bangladesh (Nepal and Sri Lanka also possible) and meet NGOs working with Human Rights, environment, Fairtrade, Trade Unions in textile and garment industry, women empowerment, child rights, organic farming etc. Most time is spent in Tamil Nadu and Uttharakhand but shorter visits are also made to New Delhi, Kolkata, Bangalore and Varanasi.
Albins Folkhighschool is run by 26 regional trade-unions in Skåne in the south of Sweden. It offers a non-formal adult educator which mean that students can influence content and methods through democratic participating in the learning process. Students have access to study loans and grants from CSN. More information.

• Summer courses in Nepali and Sanskrit at University of Heidelberg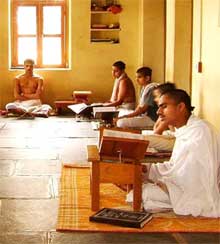 South Asia Institute (SAI) at Heidelberg University organises intensive summer courses on Spoken Sanskrit, Nepali Intensive Course, Colloquial Tibetan and Manuscriptology between 1 - 26 August 2011. While the course on Spoken Sanskrit is long-established and will be held for the 12th time, Colloquial Tibetan is introduced for the first time this year.
All courses take place at the South Asia Institute, University of Heidelberg, from August 01– 26:
– Spoken Sanskrit (by Sadananda Das)
– Nepali Intensive (by Laxmi Nath Shrestha)
– Colloquial Tibetan (by Jonathan Samuels)
– Manuscriptology (by Saraju Rath)
The language courses focus on practicing conversation and communication skills that can be used during field research or daily situations. All teachers are leading professionals in their fields and have significant backround in teaching and research. The lessons are held in English, therefore knowledge of English at reasonable level is required. Each course gives 6 ETCS to the participants. For those who need accommodation in Heidelberg during the course, the University can assist with finding a budget option. The course fee including the training materials is 420 euro and is due by the 15 June 2011. Application is open from now until the 31 May 2011. Only 20 seats per course are available.
The Summer Schools are organised jointly by Professor Birgit Kellner, Cluster of Excellence "Asia and Europe in a Global Context", and Professor Axel Michaels, Department of Cultural and Religious History of South Asia (Classical Indology), South Asia Institute, University of Heidelberg.
Full information.
• Certificate Course in Social Health and Development at Pravara University
The Centre for Social Medicine (CSM) of Pravara Institute of Medical Sciences (PIMS) Deemed University in Loni, Maharashtra, India invites international students admission to its one month Certificate Course in Social Health and Development. The course will commence from 15th July 2011. Admission are done on first come first serve basis. More information.

• Scholarships for Nordic MA and PhD students in Autumn 2011
If you are working on a MA or PhD thesis in the Nordic countries during Autumn 2011 and need some inspiration, literature or simply just time to write on your thesis, then the Nordic institute of Asian Studies (NIAS) has something to offer: the Nordic Scholarship. The Nordic Scholarship covers inexpensive travel to Copenhagen, two weeks board and accommodation plus a working place at NIAS! A perfect chance to concentrate on your thesis, have inspirational talks with our researchers or collect material in Northern Europe's most comprehensive Asian studies library. More information about SUPRA students' experiences at NIAS and practical information as well as application form: http://nias.ku.dk/supra/
NB: SUPRA scholarships are primarily for students from the Nordic NIAS Council (NNC) member institutions. Deadline for applications: 1 June 2011. For more information, please contact Erik Svanström, SUPRA student Assistant at NIAS.

• Torino Summer School on Globalization and Development in India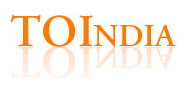 In response to the growing interest in contemporary India's economy, society and politics, a one-week Summer School on Globalization and Development in India was launched in Torino, Italy in 2010. This year a second edition of the Summer School will run from Monday July 4th to Friday July 8th. The working language will be English and the programme is suitable for students and professionals with different disciplinary backgrounds. The School is run by TOAsia, a unit established by the School of Political Science at University of Torino.
The summer aims to provide in-depth knowledge and critical comprehension of key economic, social and political aspects of India's development dynamics in the era of globalization, through a multidisciplinary approach. Any student or professional willing to explore the complex facets of the development process in globalizing India will be welcome.
The programme is available online, with details being added weekly. Applications will be accepted as from March 15th. Several scholarships are available, covering anything from tuition fees to accommodation and meals.
More information about the summer school.

• Masters Programme in Transcultural Studies at Heidelberg Uiversity


Heidelberg University starts a new Masters Programme Transcultural Studies in October 2011. Across disciplines and national borders, students from around the globe can explore the dynamics of cultural exchanges. The M.A. Transcultural Studies is an interdisciplinary programme in the humanities and social sciences with a transregional focus. It offers a wide range of courses taught in English within an international research environment. Students are trained in transcultural theories and methods as well as in the study of cross-cultural exchanges. During the programme they can specialise in one of the three areas: "Society, Economy, and Governance", "Visual, Media, and Material Culture", or "Knowledge, Belief, and Religion". Each is cutting across disciplines and not confined to one region.
Applicants must hold a B.A. or equivalent (minimum three years of study) in a discipline of the humanities or social sciences. Furthermore, proficiency in English and two more languages is required. The application deadline for international students is June 15, 2011. More information on the programme and the application.

• More information about South Asia related education at Swedish and Nordic universities
See SASNET's page, http://www.sasnet.lu.se/education.html
• Sixth annual Tamil Studies Conference in Windsor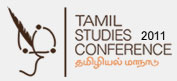 The sixth annual Tamil Studies Conference, with the theme "Parimaanam: Images, Embodiments and Contestations", will be organized by the University of Toronto and the University of Windsor, Canada, 13–14 May 2011. The objective of this year's conference is to explore the manifestations in which images, aesthetic representations and constructs of various kinds have played a significant role in constructing and destabilising ways of being Tamil. Conference papers and panels will discuss, from the perspectives offered by different disciplines and fields, how notions of Tamil-ness have been imagined, identified and embodied in historical, political, cultural and aesthetic practices that engage intellectual perception and subjective response through a range of materials, technologies, visions, models and movements which help fashion ways of being Tamil.
Venue: University of Toronto: New College. More information.

• Eighth International workshop on Tamil Epigraphy in Puducherry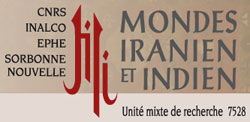 The eighth International workshop on Tamil Epigraphy will be held 11 – 22 July 2011. Please note that the workshop will be held in Pondicherry and in Tanjavur in Tamil Nadu, India. It is coordinated by Dr. Appasamy Murugaiyan from the research group Iranian and Indian Worlds at Ecole Pratique des Hautes Études (EPHE), University of Paris 3 (Sorbonne Nouvelle); and Dr. K. Rajan, Pondicherry University, India. No registration fees are required, but each participant has to bear the cost of practical works and travelling to different sites. The workshop will be held from Monday till Friday, morning 9.30 a.m. to 12.30 p.m. (lunch break) afternoon 2.00 to 4.30 p.m. The participants have to arrange themselves their travel. This special program, part of the regular seminar, is organised as requested by many researchers on humanities working on Tamil in different countries. The course is offered freely, but each participant has to bear the cost of practical works and travelling to different sites. The workshop is divided into two sessions: beginner (11-15 July) and intermediate/advanced (18-22 July). Participants may sign up for either or both sessions. Interested scholars need to register before 15 June 2011. More information.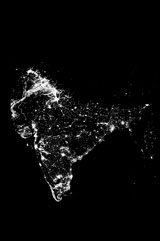 • UK conference on the Changing Face of Journalism in India
The India Media Centre at University of Westminster, UK invites to an International Conference on "The Changing Face of Journalism in India" on Monday 12 September 2011. The India Media Centre, the world's first academic centre dedicated to study globalizing tendencies of media in India, is organizing a pioneering conference to address the implications of this major media development. This international gathering will bring together journalists and journalism scholars from around the world to examine the changing face of journalism in India and its impact on the rest of the world. The conference is organised by Professor Daya Thussu, Co-Director of India Media Centre. Plenary speakers include Dr Sarmila Bose, University of Oxford. Deadline for submitting abstracts is 1 July 2011. Venue: University of Westminster, 309 Regent Street, London. More information.

• Indian Society of Earth Scientists invites to Lucknow conference
The Indian Society of Earth Scientists (SES) organizes a National Conference on "Science of Climate change and Earth's Sustainability: Issues and Challenges" on scientists-people partnership basis at Lucknow 12–14 September 2011. A good gathering of eminent scientists and leaders supporting the cause of the SES is expected. More information.

• 33rd All India Conference of Linguistics in Chandigarh
The 33rd All India Conference of Linguistics (33rd AICL) will be held in Chandigarh, India, 1–3 October 2011. It is organised by the Linguistic Society of India (LSI), hosted by the Dept. of English & Cultural Studies, Panjab University, Chandigarh. The conference is co-sponsored by the Central Institute of Indian Languages (CIIL) in Mysore and the Regional Institute of English (RIE) in Chandigarh. Papers (written in English or Hindi) are invited on substantial, original and unpublished research on all aspects of Theoretical and Applied Linguistics with particular focus on languages and linguistic applications relevant to South Asia. More information.

• UNRISD conference on Green Economy and Sustainable Development


The United Nations Research Institute for Social Development (UNRISD) organizes the "Green Economy and Sustainable Development Conference: Bringing Back the Social Dimension" in Geneva, Switzerland on 10–11 October 2011. This conference will critically examine a range of issues and questions related to social impacts and distributional consequences of policies and processes associated with green economy; the potential and limits of structural and institutional change; and agency and social mobilization for institutional and policy change. UNRISD invites abstracts that address these cross-cutting themes, as well as abstracts that contribute to the broader conceptualization of the social dimensions of green economy and sustainable development. Deadline for submitting abstracts is 15 May 2011. More information.

• Time to register for 2011 Indo-Global Education Summit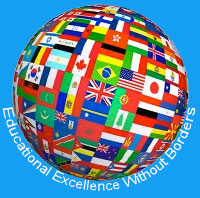 The Indus Foundation, a non-profit making educational organization dedicated to the promotion of higher education in India, organises the third annual Indo-Global Education Summit in New Delhi, Bangalore, and Mumbai, India, 4–12 December 2011. The Summit 2011 will have sessions on collaborative research programs, joint undergraduate and graduate programs, twinning & transfer programs, distance education programs, faculty & student exchange programs, study abroad in India programs, and other academic partnerships. The major fields covered would be Engineering & IT, Business & Management, Life Sciences & Biomedicine, Natural Sciences, Arts & Humanities, and Social Sciences. There will be one-on-one meetings between representatives of Indian institutions and those of foreign universities. for forging academic collaborations. The Summit 2011 is specifically designed for university vice-chancellors, presidents, provosts, deans, enrollment / recruitment officers, and their executive-level team members. Early registration is strongly suggested.
More information about the Indo-Global Education Summit 2011.
The US-based Indus Foundation has a network of offices in India covering the major cities including Ahmedabad, Amritsar, Bangalore, Chandigarh, Chennai, Eluru, Hyderabad, Jaipur, Jallandhar, Kakinada, Kanpur, Kochi, Kolkata, Ludhiana, Lucknow, Meerut, Mehsana, Nagpur, Nashik, New Delhi, Noida, Panchkula, Pilibhit, Pune, Sambalpur, Surat, Thane, Trivandrum, Udaipur, Vadodara, Vallabh Vidyanagar, Vijayawada, and Visakhapatnam. Over the years, the Foundation has emerged as a leading recruiter of well-qualified and financially able Indian students for study in foreign universities.

• Copenhagen conference on Future of Development Research
A Nordic conference on 'Future of Development Research: Exploring the Nordic perspective(s)?' will be held in Copenhagen, Denmark, 24–25 November 2011. It is jointly organised by the Dag Hammarskjöld Foundation in Uppsala; the Nordic Africa Institute in Uppsala, the Finnish Society for Development Research (FSDR), the Norwegian Association of Development Researchers (NFU), and the Association of Development Researchers in Denmark (FAU). A number of Nordic institutions working in the field of development research are also involved, in Sweden the School of Global Studies & Gothenburg Centre for Globalization and Development, both at Gothenburg University. Nordic researchers working on South Asia related projects are planning to organise a panel on 'Nordic Perspectives on South Asian Development' at this rare pan-Nordic conference initiative. Venue for the conference: Copenhagen Business School (CBS), Dalgas Have, Copenhagen.
More information by Association of Development Researchers in Denmark.
More information by Norwegian Association of Development Researchers.

• Islamabad conference on Public Action in Pakistan


The Institute of Social and Policy Sciences (I-SAPS) in Islamabad, Pakistan invites papers for the first annual Colloquium on "Public Action in Pakistan: Vacillating between Apathy and Anger" to be held 27–28 November 2011. The Colloquium is first in the series of annual multi-disciplinary colloquia which will allow different social sciences perspectives leverage and enrich each other. Beyond its scholarly goals, the organisers hope that the Colloquium would inform the debates on public policy and development agenda in Pakistan. I-SAPS is inviting scholars in local as well as international academia to discuss the difficulties in dealing with social change especially in developing and Muslim societies like Pakistan from multi-disciplinary aspects, with special reference to individual's personal behavior and its relation to societal changes. More information.

• Gujarat Studies Association 4th Biennial Conference to be held in Dubai
The Gujarat Studies Association (GSA) invites to its 4th Biennial Conference to be held 15–16 February 2012 in Dubai, United Arab Emirates. The theme for the conference will be "The Gujarati Community: Globalisation, Mobility and Belonging". Keynote speakers are Dr. Farouk Topan from Aga Khan University Institute for the Study of Muslim Civilisations (AKU-ISMC) in London; and Prof. Helene Basu, University of Münster. Deadline for submitting abstracts is 12 September 2011. More information.

• Other conferences connected to South Asian studies all over the World
See SASNET's page, http://www.sasnet.lu.se/conferences.html#conf
Important lectures and seminars in Scandinavia
• Stockholm workshop on Asian Epistemological and Methodological Geographies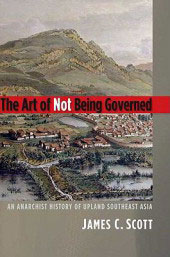 The Forum for Asian Studies at Stockholm University organises a one-day workshop entitled "What Asia – Epistemological and Methodological Geographies" on Monday 16 May 2011, 09.30–17.00. The workshop will probe a number of epistemological and methodological aspects of contemporary scholarly geographies of Asia. It will be an attempt to exploration from the vantage-point of marginal places like, for example, the hill areas situated at the cross-roads of South Asian, Southeast Asian and East Asian Studies, taking note of political scientist James C. Scott's recent study The Art of Not Being Governed: An Anarchist History of Upland Southeast Asia (2009). The question posed is whether Scott's spatial reconfiguration has more general consequences for the field of contemporary Asian Studies, and if this demands a reconceptualiztion of regional concerns.
The workshop includes presentations from Prof. James Sidaway, University of Amsterdam; Prof. Willem van Schendel, University of Amsterdam; and Dr. Mandy Sadan, School of Oriental and African Studies, London University. Venue: Stockholm University, Frescati, Aula Magna, Spelbomskan. Register your participation in advance to Dr. Henrik Berglund, Forum for Asian Studies. More information about the Stockholm workshop.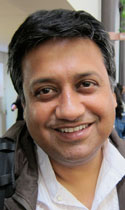 • Uppsala lecture on Buddhism and Marxism in India
Dr. Rajsekhar Basu, Department of History, Calcutta University, India lectures at Uppsala University on "A quest to challenge an old order: A Depressed Class leaders perception of Buddhism and Marxism in early twentieth century India" on Tuesday 17 May 2011, 13.15–15.00. The seminar is organised by the Seminar for South Asia Studies in the English Park Campus at Uppsala University, in collaboration with the Department of History's research seminar (Historiska seminariet). Venue: Engelska Parken, room: 2–K 1024.

• Copenhagen seminar on Living Goddesses in secular Nepal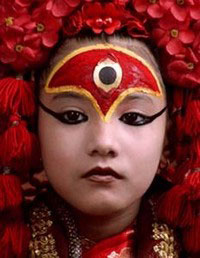 Professor Emeritus Michael Allen from the Dept. of Anthropology, University of Sydney, Australia holds a Saraswati Colloquium seminar at the Nordic Institute of Asian Studies (NIAS) in Copenhagen on Monday 23 May 2011, 13–15. He will speak about " The worship of young virgin girls as goddesses in the secular state of Nepal". In this lecture, Prof. Allen focuses on some of the current debates in Nepal concerning the workship of young virgin girls as living forms of the goddess Kumari. At the heart of these debates is the issue of just what weight should be given to religious beliefs, practices and morals, in this case both Hindu and Buddhist, in what is now constitutionally a federal democratic republic formally committed to the propagation of predominantly secular ideals. Yet, prior to the success of the Maoist-led revolution in 2006, Nepal had been a Hindu monarchy of an orthodox kind in which the divine King and the virgin goddess were the twin pillars that together gave legitimacy to the state. His lecture concludes with some brief insights into just how both the goddess and the state survive today without their king - albeit somewhat precariously so.
The seminar is jointly organised by NIAS and the Contemporary India Study Centre Aarhus (CISCA) at Aarhus University. Venue: NIAS, Leifsgade 33, 3rd floor, Copenhagen. More information.

• Copenhagen lecture on Rise of India's Judiciary


Krishna K. Ladha, Professor of Economics at the Indian Institute of Management Kozhikode (IIMK) in Kerala, India, lectures at Copenhagen Business School (CBS) on Tuesday 24 May 2011, 14.00–16.00. Prof. Ladha will talk about "The Rise of India's Judiciary as a Key Political Actor", trying to explain the rise of India's judiciary as a co-equal partner in shaping India's future. On the basis of the spatial model, the theory predicts that the power of the Court emanates from the division among politicians. The prediction is matched against the reality in the Indian context.
Venue for the seminar: Room 2Ø.007a - 2nd Floor East, CBS, Dalgas Have 15, Frederiksberg (Copenhagen), next to metro station Lindevang. More information.

• Oslo seminar on traditional Indian systems of learning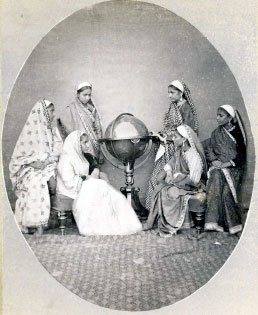 A Seminar on "Encounters of traditional Indian systems of learning with modern means of creating and preserving knowledge" will be held at the University of Oslo on Thursday 26 May 2011, 13.15–16.00. Sumathi Ramaswamy, Professor of History at Duke University, will lecture on "Global Encounters, Earthly Knowledges, Worldly Selves"; and Rich Freeman, Visiting Assistant Professor in Religious Studies at the same university, will lecture on "Meta-pragmatics and Practicalities: Pedagogy in the Priestcraft of Kerala".
While Prof. Ramaswamy looks at how modern, scientific geography was pedagogically introduced into a historically pre-scientific, traditional world, Dr. Freeman considers how a pre-scientific ritual tradition is brought forward into the milieu of a modern pedagogical setting. After the two lectures there will be enough time for intensive discussions.
Venue: PA Muchs hus, seminar room 6, Blindern, Oslo. More information.

• Stockholm seminar on Architecture in India and Sri Lanka
Mejan Arc – Advanced Studies in Urbanism, the forum for architectural and urban studies at the Royal Institute of Art (Kungl. Konsthögskolan, KKH) in Stockholm, organises a one-day seminar entitled "Aspects of Growth – Monsoon Asia and the Consequences of Desire" on Tuesday 31 May 2011. The seminar is organised in collaboration with researchers and students from Dr. Bhanuben Nanavati College of Architecture (affiliated to the University of Pune, India), and University of Moratuwa, Sri Lanka.
During the past year, Mejan Arc has taken a closer look at some specific situations in India and Sri Lanka (more information). In the research, urban strategies and transformation processes have been studied in relation to post-liberalization and economic growth. The students and teachers at Mejan Arc now invite to a day of discussions together with guests from some of the places they have recently visited, including Goa, Pune and Colombo/Moratuwa as well as other places in India and Sri Lanka.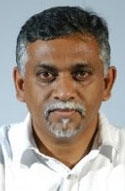 Invited speakers include Solano Da Silva, independent researcher from Goa who will speak about "Amka Naka SEZ: Special Economic Zones and their Contestation in Goa"; Sharvey Dhongde from Pune who will speak about "Conservation Strategies - Case Studies of Pune Historical City Centre", and Dr. Varuna De Silva and Prof. Harsha Munasinghe from Moratuwa (photo) who will speak about "Transformation of Streetscapes in the World Heritage Dutch Fort in Galle, Sri Lanka", and "Sustaining Colombo: Development of the Inner City and Managing its Identity" respectively.
Space is limited, and interested should register their participation before 26 May to Nina Lindgren.
Venue for the seminar: Konsthögskolan, Skeppsholmen, Stockholm. More information.

• Information about South Asia related lectures and seminars
See SASNET's page, http://www.sasnet.lu.se/conferences.html
Business and Politics
• Information about South Asia related business and politics in Sweden
See SASNET's page, http://www.sasnet.lu.se/polbuss.html
South Asia related culture in Scandinavia

• Indo-Pakistani cultural evening in Copenhagen
The Danish Network for Pakistani Studies (DNSP) invites students and academics to an Indo-Pakistani cultural evening in Copenhagen on Thursday 19 May 2011, 20.00–21.30. The programme is called Classical Music from the Indian Subcontinent, and features sessions of Raag Yaman, appropriate for the early evening time. PhD candidate Iram Nisa Asif will introduce the event, and Søren Lassen, Lecturer in History of Religion will give a speech. Venue: Artillerivej 86, Copenhagen. If you intend to participate at the DNPS venue on the 19th of may/ next thursday, please inform Zakariyah Scharff in advance. More information.

• More information about South Asia related culture in Sweden/ Scandinavia
See SASNET's page, http://www.sasnet.lu.se/culture.html
New and updated items on SASNET web site
• Swedish departments where research on South Asia is going on:
Constantly added to the list of research environments at Swedish universities, presented by SASNET. The full list now includes 275 departments, with detailed descriptions of the South Asia related research and education taking place! Go to http://www.sasnet.lu.se/environment.html
Now added –ƒ Department of Culture and Communication (IKK), Linköping University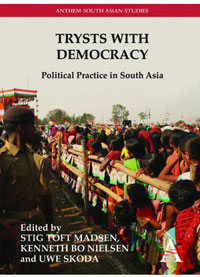 • New books related to South Asian studies
Several new additions now made, including "Trysts with Democracy. Political Practice in South Asia", edited by Scandinavian researchers Stig Toft Madsen, Kenneth Bo Nielsen and Uwe Skoda; "The Politics of Religion in South and Southeast Asia", edited by Ishtiaq Ahmed, Professor Emeritus at the Dept. of Political Science, Stockholm University; "Himalayan Languages and Linguistics. Studies in Phonology, Semantics, Morphology and Syntax", by Mark Turin and Bettina Zeisler; "Pakistan: Beyond the 'Crisis State'", edited by Maleeha Lodhi; "The Politics of Belonging in India. Becoming Adivasi", edited by Daniel J. Rycroft and Sangeeta Dasgupta; and "Pakistan – Upprorens land" by Dr. Henrik Chetan Aspengren, Dept. of History, Uppsala University. Go for the page!
---
Best regards

Lars Eklund

Deputy director/webmaster

SASNET/Swedish South Asian Studies Network

SASNET is a national network for research, education, and information about South Asia and is based at Lund University. Its aim is to promote a dynamic networking process in which Swedish researchers cooperate with their counterparts in South Asia and around the globe.
The SASNET network is open to all branches of the natural and social sciences. Priority is given to interdisciplinary cooperation across faculties, and more particularly to institutions in the Nordic countries and South Asia. SASNET believes that South Asian studies will be most fruitfully pursued as a cooperative endeavour among researchers in different institutions who have a solid base in their mother disciplines.
The network is financed by Lund University.

Postal address: SASNET – Swedish South Asian Studies Network, Scheelevägen 15 D, SE-223 70 Lund, Sweden
Visiting address: Ideon Research Park, House Alpha 1 (first floor, room no. 2040), in the premises of the Centre for East and South East Asian Studies at Lund University (ACE).
Phone: + 46 46 222 73 40
Fax: + 46 46 222 30 41
E-mail: sasnet@sasnet.lu.se
Web site: http://www.sasnet.lu.se

Back to SASNET


---