SWEDISH SOUTH ASIAN STUDIES NETWORK

---
Newsletter 117:
14 December 2010
• Lipi Ghosh installed as ICCR Professor at Lund University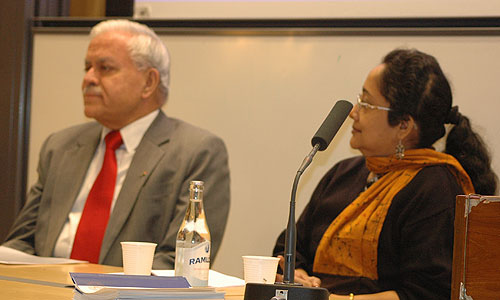 On Monday 15 November 2010, SASNET organised Professor Lipi Ghosh's inaugural lecture as the first Visiting ICCR (Indian Council for Cultural Relations) Chair Professor at Lund University. Lipi Ghosh, who is a historian from Calcutta University in Kolkata, will stay in Sweden for the rest of the academic year 2010/11, and is hosted by the Faculty of Social Sciences. Her workplace is located at the university's Centre for Gender Studies.
Her presentation was entitled "Ethnicity, Religion and Nation Building: The Northeast Indian Profile". It focused on the number of identity movements that have sprung up among the various ethnic groups in Northeast India where a large number of tribal group of people live. These movements are often perceived as a threat to or a reversal of the process of nation building being pursued in the country. Prof. Ghosh argues against this, taking Northeast
India as a case of positive interrelation between ethnicity, religion and identity (more information).
The Indian Ambassador to Sweden, H.E. Mr. Ashok Sajjanhar (on photo along with Prof. Ghosh) was the guest of honour for the joyous occasion, and he gave an interesting presentation on "India-Sweden Bilateral Relations".
Lund University was represented by Professor Sven Strömquist, Assistant Vice-Chancellor; Dr. Ann-Katrin Bäcklund, Dean of the Faculty for Social Sciences; Dr. Kerstin Sandell, Head of department, Centre for Gender Studies; and Dr. Anna Lindberg, SASNET. They all gave speeches welcoming Prof. Ghosh to Lund University.
The seminar was introduced with a beautiful inaugural prayer song by Rabindranath Tagore, performed by Bubu Munshi-Eklund with Harmonium accompaniment. The inaugural seminar also included a dance performance by the professional Odissi artist Anette Pooja from Gothenburg, and finally a mingling session where tea and Indian snacks from Govinda's Restaurant were served. More information on the new ICCR professorship at Lund University.
More photos from the seminar.

• SASNET works on Lund University's future South Asia strategy
During the period 2000–2009 the Swedish South Asian Studies Network, SASNET, received most its funding from the Swedish International Development Cooperation Agency, Sida. Since January 2010, SASNET has however been financed only by Lund University. In March, the Vice Chancellor decided to allot SASNET SEK 830 000 as extra budget funds, in addition to the basic funding equal to the same amount, already provided to SASNET for 2010. See the decision (as a pdf- file).
The extra funds, taken from the Vice Chancellor's strategic research funds, were specified to be used for preparing a report regarding Lund University's common and long-term strategy on collaboration with South Asia. This task also includes exploring possibilities to find external collaboration partners and secure new external funding for SASNET's continued South Asia related activities.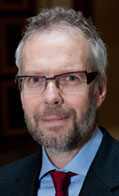 SASNET's Director, Dr. Anna Lindberg is now busy working on this project. By her side a new interdisciplinary reference group consisting of representatives from all faculties at Lund University, including the Assistant Vice Chancellor Prof. Sven Strömqvist (photo), is working. People from the university's International Relations division, and Lund University Commissioned Education are also involved.
The group meets regularly to discuss and plan for the future South Asia strategy at Lund University, as suggested by the Vice Chancellor, and in March 2011 a contact journey to India is being planned. Besides, Anna gets assistance in her work by Mr Henrik Hofvendahl, International Programme Officer at the International Relations division. A report should be delivered to the Vice Chancellor before 30 June 2011.
It should be added that the Lund University management in its March 2010 decision to give extra funding to SASNET also clearly stated that it highly values SASNET's Internet gateway, the newsletters and data bases built up over a period of 10 years. These should be kept intact and continue to be maintained. With this commitment in his back, SASNET's deputy director Lars Eklund continues to run the daily affairs of SASNET as ususal, updating web pages etc., even though focusing a bit more on Lund University than previously.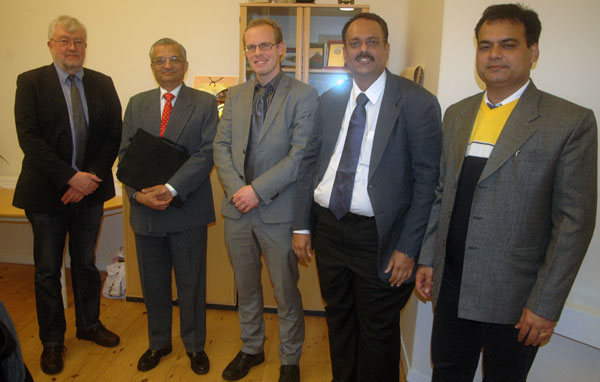 • Collaboration project on campus development between Lund University and DM Corporation
For some time, Lund University Commissioned Education and the Department of Biology, Lund University have been in dialogue with DM Foundation/DM Corporation, a private business corporation based in Kolhapur, Maharashtra, India. The discussions refer to plans for establishing a new university campus in India and staff it with teachers from Lund University, and where students will be recruited from around the world. SASNET has been involved as a consultant to Lund University.
In the second week of December 2010, a delegation from DM Foundation/DM Corporation, led by the eminent Indian nuclear scientist Dr. Anil Kakodkar, Chairman, Board of Directors, DM Foundation, visited Lund University. Dr. Kakodkar, previousy chairman of the Atomic Energy Commission of India, and Director of the Bhabha Atomic Research Centre in Trombay, was accompanied by Mr. Vijay Joshi, DM Corporation Director; Dr. Ravi Rayanade, DM Corporation Consultant; and Dr. Kjell-Ove Holmström, Member, Board of Directors, DM Foundation (but until October 2010 Assistant Professor in Molecular Biology at the School of Life Sciences, Skövde University). They were hosted by Mr. Per Malmberg, Sales Manager, Lund University Commissioned Education.

DM Corporation is part of the DMINFRA industrial group chaired by the industrialist Dilip Mohite. The company was formerly known as Mohite & Mohite (Engineers and Contractors) Pvt. Ltd. In September 2010, DM Corporation was also involved in setting up a major collaboration agreement with ORF Genetics of Iceland, to develop, produce and market protein drugs (more information on this project).
During the visit to Lund University the dialogue continued with an aim to finalise a contract education collaboration between DM Foundation and Lund University Commissioned Education/Department of Biology. The delegation visited Ideon Science Park and Lund University's Clinical Research Centre (CRC) and met the Pro Vice-Chancellor Eva Łkesson. They also had a meeting with representatives of the International Relations division; Anna Lindberg and Lars Eklund from SASNET; and a few Indian PhD candidates currently studying at Lund University. Finally, the delegation participated in a seminar with Peter Leifland, Executive Vice President, Alfa Laval Group, that was organised by the Sweden India Business Council (SIBC). More information on this seminar.

TISS researchers cum film makers participated in Focus Asia Documentary Film Festival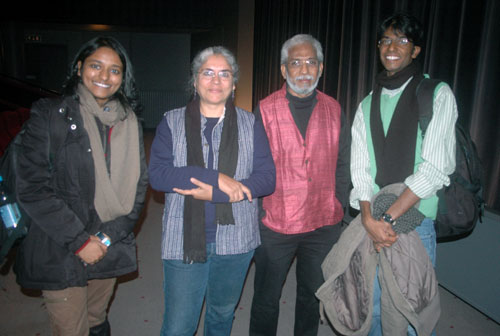 SASNET was partly involved when two Indian researchers cum film makers from the Centre for Media and Cultural Studies, Tata Institute of Social Sciences (TISS) in Mumbai, Professor K.P. Jayasankar and Professor Anjali Monteiro, visited Lund University from 7–10 December 2010. They were invited to to participate in the second Focus Asia Documentary Film Festival, organised by Dr. Marina Svensson at the Centre for East and South-East Asian Studies (ACE).
The theme of the festival was "Urban Docs Asia: Identities, Memories, and Struggles in Asian Cities". Professors Jayasankar and Monteiro were given an opportunity to show two of their documentary films shot in their hometown Mumbai – "Saacha" and "Naata", and they also took part in the final day seminar on"Cities and the Visual: Ethnography, Documentaries, and Image-based Research". More information about the Focus Asia Documentary Film Festival.
During their stay in Lund, Jayasankar and Monteiro were introduced to SASNET, meeting the director, Dr. Anna Lindberg and deputy director, Mr. Lars Eklund. They also met other Lund University researchers and a number of Indian PhD students currently studying in Lund as being scholarship holders through the Erasmus Mundus Action 2 Indo-European mobility programme.

• SASNET lecture on Indian Language Policies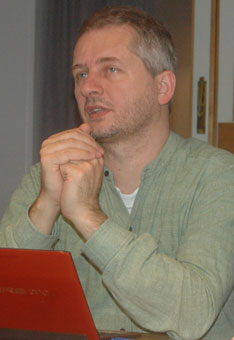 Dr. Heinz Werner Wessler, Guest Professor at the Dept. of Linguistics and Philology, Uppsala University, held a SASNET lecture at Lund University on "The Liberating Force of Hindi and 'Goddess English'. Language Policies and Identity Politics in India", on Monday 6 December 2010. The seminar was organised in collaboration with the Dept. of Political Science.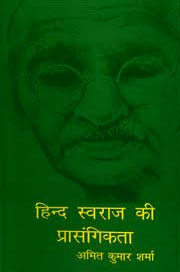 Dr. Wessler took his starting point in the early anti-colonial classical "Hind Swaraj", published a hundred years ago (1910), in which Mahatma Gandhi stressed the importance of a shift away from English to the Hindi/Hindustani language as a basic tool of cultural decolonization. English, so Gandhi argues, is part of the enslaving mechanism of colonial rule. The anti-colonial movement and in its aftermath independent India until today never openly questioned this position, even under challenge, and the promotion of a Sanskritized code of modern standard Hindi has continued to be a pillar of national language policies having lead to the reconciling "three languages formula" in Indian education.
In social reality, however, social upward mobility in Indian society has continued to be associated with English education, and Indian parents invest fortunes to secure Anglophone schooling to their offspring. More information, including seminar abstract.
During his two-days stay in Lund, Dr. Wessler interacted with SASNET's deputy director Lars Eklund, discussing ongoing joint plans to commemorate the 150th birth anniversary of Gurudev Rabindranath Tagore in Sweden and Denmark in March 2011. Academic seminars are planned to be held in both Lund and Uppsala, besides Stockholm, Copenhagen and Aarhus.
• Recordings from SASNET Seminar on
Sri Lanka after the War now on the web
A SASNET/UPF seminar on "Sri Lanka after the War was held in Lund on Wednesday 24 November 2010. The first speaker was Dr. Camilla Orjuela, Peace and Development Studies, School of Global Studies, University of Gothenburg, who talked about "Sri Lanka after the War: Sustainable Peace or new Conflicts?", focusing on the fact that the 26 year long and brutal war came to an end in May 2009 as the Sri Lankan government defeated the separatist Liberation Tigers of Tamil Eelam (LTTE). However, an end to the war does not mean that the underlying conflicts that led to and sustained it have been dealt with. Camilla presented the challenges for post-war Sri Lanka: what are the underlying conflicts that caused and were caused by the war and that have to be dealt with to reach sustainable peace?
Then followed Professor Peter Schalk, Chair in the History of Religions (in particular in Hinduism and Buddhism) at the Faculty of Theology, Uppsala university. He held a presentation entitled "Defeated but Defiant. The Ilamtamil Resistance Movement after May 2009", largely focusing on the resistance movements still exisiting among the Tamil speaking Diaspora in London, Sidney, Oslo, Paris, Berlin and Toronto demonstrating defiance by keeping theur loyalty towards the Vattukottai resolution from 1976 that demanded the recognition of the right of self-determination of the Tamil speaking people in Ilam/Lanka.
The seminar was co-organised by SASNET and the Association of Foreign Affairs at Lund University (UPF). Venue for the seminar: Café Athen, Sandgatan 2, Lund. See the poster for the seminar, including abstracts.
The entire seminar was recorded on video by the Association of Foreign Affairs, and can be seen on the web.
Go for the seminar video recording, part 1.
Go for the seminar video recording, part 2.

• Recordings from the SASNET Seminar on Microcredits also on the web
The SASNET seminar on "Emancipation or Dependency: Microcredits in South Asia" with Markus Pauli, Doctoral Candidate, University of Heidelberg, and Ms. Khushi Kabir, Coordinator for Nijera Kori, a non governmental development organization in Bangladesh, was also recorded on video by the Association of Foreign Affairs, and can now be seen on the web.
Go for the seminar video recording, part 1.
Go for the seminar video recording, part 2.

• Lars travels to India – and Julia Velkova works as acting deputy director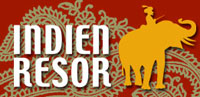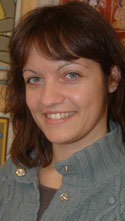 SASNET's deputy director Lars Eklund has been engaged as a tour guide on part-time basis for the Swedish Stockholm based travel agency Indienresor. He will lead his first group of Swedish travellers for a grand tour all around India from end-January till mid-February 2011 (more information about Stora Indienresan). After that he will also spend a few weeks in his second hometown of Kolkata.
During Lars' absence from SASNET, Ms. Julia Velkova (photo) from Gothenburg will work as Acting Deputy Director for SASNET through February 2011. Julia has a background from Bulgaria, where she has obtained an MA degree in Eastern Philosophy and Culture with focus on India. She is currently pursuing a second masters degree in Communication for Development at the School of Arts and Communication, Malmö University.
Julia has a keen interest in developing the relations between South Asia and Europe, as well as working with projects for social change through art and technology. She has previously worked for SASNET by organising the Second Nordic Conference on South Asian Studies for Young Scholars held in August 2010.
Besides, she has experiences from project assignments with the Gothenburg Dance & Theatre Festival, and the free theatre group Aktör & Vänner where she was responsible for the coordination of international collaborations, fundraising and website maintenance. Finally and not the least important, she has 10 years of experience of working with IT for development in the Balkans, former Soviet states and Europe, as well as with overall project coordination.

• More information about SASNET and its activities
See SASNET's page, http://www.sasnet.lu.se/sasnet.html
• Regional higher education networks set up for Central and South Asia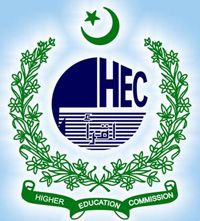 Four new regional higher education networks are to be set up in Central and South Asia. That is a result of a Regional Policy Dialogue conference jointly organised by Pakistan's Higher Education Commission (HEC) and the British Council, in Islamabad 23–25 November 2010. Common academic programmes, credit transfers, student and faculty exchanges, and affiliations with universities of other countries would be explored as part of the networks. A Joint Regional Research Fund was also announced with possible seed funding from the British Council and other commitments to be worked out in the coming months.
Leaders from 50 universities at the meeting included vice-chancellors and rectors from universities in five South Asian countries – Pakistan, Afghanistan, Bangladesh, Nepal, and Sri Lanka, plus Malaysia, Turkey, Egypt, Iran, Kazakhstan, Uzbekistan and the UK.
The four cross-region networks announced during the conference include the Partner Network for Collaboration in Knowledge Transfer, the Leadership and Training Collaboration Network, an Incubation Hubs Network of Universities and a Higher Education Policy Dialogue Network.
The learning from this event and similar policy dialogues in 2010 will be taken forward to the next Going Global Conference to be held in Hong Kong April 2011.
More information in an article by Ameen Amjad Khan for the University World News.

• SSEESS should facilitate Swedish participation in international programmes for sustainable development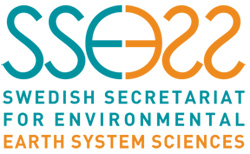 The new Swedish Secretariat for Global Environmental Earth System Sciences (SSEESS) has been established in order to facilitate Swedish scientists participation in international programmes for sustainable development. The SSEESS secretariat is a collaboration between the Royal Swedish Academy of Sciences, the Swedish Council for Working Life and Social Research (FAS), the Swedish Research Council Formas, the Swedish Research Council and VINNOVA.
The SSEESS secretariat shall ensure that Swedish research in global environmental change issues is better integrated into international programmes. In addition, the secretariat will also act as a central, science-based and independent source of information for Swedish policy and decision makers. Another aim with the secretariat is to facilitate collaboration and information exchange among researchers, institutions, programs, and across disciplines.
In collaboration with the Swedish International Development Cooperation Agency (Sida), SSEESS aims to provide links between Swedish scientists and science-based organizations and programmes in developing countries; linking global environmental change research with research on and for development. SSEESS will also promote participation of scientists from developing countries in conferences, workshops, panel discussions and other scientific events in Sweden, in order to encourage knowledge exchange and research collaboration. Dr. Neda Farahbakhshazad from the Dept. of Land and Water Resources Engineering, Royal Institute of Technology (KTH) in Stockholm is the Scientific Coordinator for the collaboration with Sida.
SSEESS also seeks direct involvement with Swedish scientists to assist with relevant contacts and networking support at individual and project levels. Dr. Dan Wilhelmsson from the Dept. of Zoology, Stockholm University is the Scientific Coordinator for these contacts. More information on the SSEESS web page (on the website of the Royal Swedish Academy of Sciences).

• Indo-Swedish project on Antibiotic Resistance Associated with Industrial Wastewater Treatment
The Indian PhD student Nachiket P. Marathe is working at Gothenburg University from October 25, 2010 until January 25, 2011, as part of a Sida-funded project between Gothenburg University and the National Centre for Cell Science in Pune, India. The project, entitled "Microbial Diversity and Development of Antibiotic Resistance Associated with Industrial Wastewater Treatment", was awarded for 2009-2011 to Prof. Edward Moore, Institute of Biomedicine, Sahlgrenska Academy of Gothenburg University and to Dr. Yogesh Shouche, National Centre for Cell Science, Pune, India.
This project is in collaboration with Prof. Joakim Larsson, Institute of Neuroscience and Physiology, Sahlgrenska Academy of Gothenburg University and Prof. Malte Hermansson, Department of Cell & Molecular Biology, Gothenburg University. Full information about the project.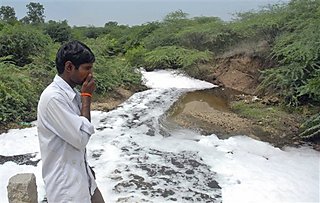 Nachiket works with Prof. Larsson's and Prof. Moore's groups for his exchange. The primary focus of his work will be in Prof. Larsson's group, where he will join on-going metagenomic analyses that are assessing the impacts of antibiotic pollution from a waste-treatment facility in Hyderabad. Prof. Larsson's group has shown previously that antibiotic contamination released from the treatment facility is the highest reported, world-wide. More information.
Additionally, Nachiket has obtained an extensive collection of bacterial isolates from sampling sites affected by the waste-treatment facility and has carried out initial physiological and genotypic characterizations within the group of Dr. Shouche. Nachiket will also work with Prof. Moore's group to further characterize the bacterial strains, for their antibiotic resistance profiles and other phenotypic, as well as genotypic traits. The initial analyses have indicated that bacterial isolates exhibit marked increased resistance to a range of antibiotics. These studies included planned assessments of the levels of antibiotics in drinking water in villages in the vicinity of the waste-treatment facility.

• PhD positions available for Dutch Eurasian Empires programme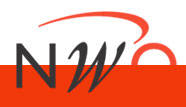 The Netherlands Organisation for Scientific Research (NWO) Division for the Humanities offers 6 PhD positions and 2 Post-doc positions in the field of Comparative History, for a Eurasian Empires programme, that will be carried out as an interdisciplinary project at three Dutch Universities (Leiden, Amsterdam, Nijmegen). The NWO Division for the Humanities funds scientific research in the area of history, art history, archeology, language, literature, theology, philosophy, film, music and theatre studies. The Eurasian empires programme examines cohesion in the context of dynastic rulership ca. 1300-1800. The researchers in our program will analyze processes of integration and identity formation around imperial dynastic centres in Europe, West and South Asia, East Asia. The research group explores this question by investigating the key structures, relations and representations of rulers, courts, and empires. Deadline for aplications is 1 January 2011. More information.

• More information about South Asia related research at Swedish and Nordic universities
See SASNET's page, http://www.sasnet.lu.se/research.html
• Edinburgh MSc programme in South Asia and International Development


From September 2011, the Centre for South Asian Studies at the University of Edinburgh introduces a new MSc programme in South Asia and International Development. It will be the only UK postgraduate international development programme with an explicit South Asia focus. This programme is linked to the University of Edinburgh's Global Development Academy, which fosters a dynamic interdisciplinary community of scholars who are working in partnership throughout the world to tackle the most important issues facing international development. Courses will provide analytical skills to help students to understand the processes that have shaped poverty and underdevelopment with particular reference to India, Pakistan, Bangladesh, Nepal and Sri Lanka.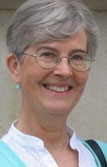 The programme is interdisciplinary, combining rigorous training in analytical and qualitative methods with an emphasis on policy and practice as they relate to international development. It has two compulsory, core courses. They are "Politics and Theories of International Development" and "South Asia: the Roots of Poverty and Development".
Contact person: Professor Patricia Jeffery (photo), MSc Programme Director, School of Social and Political Science. Closing date for applications is 15th July 2011, but please note that it is in your interest to apply well before the closing date: Scholarship and funding schemes have different closing dates for application and generally require applicants to have a firm offer of a place at Edinburgh. The paperwork connected with visas and immigration takes time to process.
More information on the program web page. See also a poster for the programme.

• Leiden Summer Programme on Asian Cultural Heritage Conservation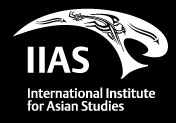 In June 2011, the International Institute for Asian Studies (IIAS) in Netherlands organises its first Summer Programme in Asian Studies. The programme is entitled "Heritage Conserved and Contested: Asian and European Perspectives", and is organised in collaboration with Leiden University. The Summer Programme consists of two parts: a four-day masterclass with workshops for PhD-researchers and second year research master students, 20–23 June; and a two-day PhD conference during which the selected PhD researchers will present their research, 24–25 June. Registration closes on the 15th of January 2011.
Research specialists from various academic backgrounds (social anthropology, history, archaeology, conservation studies including cultural resource management) will combine their expertise to provide participants with an intensive – yet interactive – experience. The theme of cultural heritage touches upon a wide array of knowledge forms and traditions (including those of local actors) while it also links theoretical frameworks with applied and policy-relevant knowledge and action. The programme will be run by two world-renown scholars in the fields of cultural heritage theory and cultural Asian history, respectively: Prof. Michael Herzfeld (Harvard University) and Prof. Nira Wickramasinghe (Leiden University). More information.

• Harvard Summer School on Social Development in Pakistan
For the second year, Harvard University offers a Summer School on "Social Development in Pakistan" during the summer 2011. Launched in 2010, this unique summer course brings together U.S.-based participants and Pakistani civic leaders, scholars, and change makers working on social development. Harvard-based participants will interact in real time video conferences with Islamabad-based guest experts on education, health care, rural and urban development, micro-finance and rehabilitation, labor and minorities, political activism, media activism, Sufi sacred space, preservation and progress, and arts of Pakistan. There is a prerequisite of prior coursework on South Asia or permission of the instructor. No formal application applies, but space is limited.
International students are equally welcome to participate in Harvard's 2011 Summer School, that will run from June 27 to August 12. Full information will appear on the Harvard Summer School web site from 19 January 2011. Online registration opens in early March.

• More information about South Asia related education at Swedish and Nordic universities
See SASNET's page, http://www.sasnet.lu.se/education.html
• Tenth Comparative Literature Association of India Conference in Gandhinagar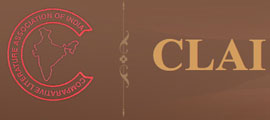 The tenth Comparative Literature Association of India (CLAI) Biennial International Conference will be held at the Central University of Gujarat in Gandhinagar, 3–6 March 2011.The theme for the conference, co-sponsored by Sahitya Akademi, Central Institute of Indian Languages (CIIL) in Mysore, and Indian Council for Cultural Relations (ICCR, will be "Social Imagination in Comparative Perspective: Languages, Cultures and Literatures". The conference aims to focus on the role and function of social imagination within a comparative framework. Abstracts should be submitted before 15 December 2010. More information.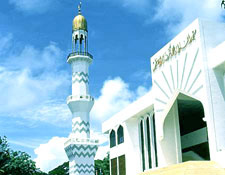 • Texas workshop on Margins and Centers in South Asian Islam
A workshop on "Margins and Centers in South Asian Islam: An Interdisciplinary Inquiry will be held at University of North Texas in Denton, USA, 11–12 March 2011. It is organised by the Dept. of History, and co-sponsored by the Contemporary Arab and Muslim Cultural Studies Institute (CAMCSI), based at the University of North Texas. This workshop welcomes works of original research that discuss historical traditions and lived practices of South Asian Islam often marginalized in academic and popular studies of Islam in South Asia. Targeted topics include regions like Bengal, Sri Lanka, and southern India, forms such as Shia Islam, writings about Islam in South Asian languages other than Urdu and Persian, and practical manifestations of South Asian Islam in contemporary and historical trans-regional diasporic contexts. Chosen papers will reflect current approaches to the topic of marginality and centrality in South Asian Islam, broadly defined across disciplinary, sub-regional, and linguistic sites of research. Session organization will reflect the nature of the chosen papers. Abstracts should be submitted before 29 December 2010. More information.

• Ludhiana conference on Child Abuse and Labour in India
A conference on "Child Abuse and Labour in India" will be held in Ludhiana, India, 25–26 March 2011. It is organized by the Post Graduate Department of Political Science at Arya College, Ludhiana, and supported by the University Grants Commission (UGC). The relevance of the topic for the seminar lies in the growing awareness all over the world about the menacing dimensions and implications of Paedophilia and child labour. Its impact has assumed staggering positions as the child loses its childhood and its dignity. Due to poverty and exploitative tendencies existing in society, children are compelled to take up the tasks that end up in ruining their childhood and thus compelling them to lead lives in abject poverty. Abstracts should be submitted beforte 10 January 2011. More information.

• Hawaii symposium on Media, Culture and Democracy in South Asia
The Center for South Asian Studies at the University of Hawai'i holds its 28th Annual Spring Symposium 6–7 April 2011 in Honolulu, on the theme "Media, Culture and Democracy in South Asia". The symposium invites an examination of the relationship among media, democratic processes, and public cultures in South Asia and the diaspora. We are interested in questions this relationship raises about modernity, nationalism, identity, postcolonialism, inequality, privatization, and protest. Deadline to submit proposals is 15 January 2011. More information.

• Uppsala conference on Global Civil Society – Shifting Powers in a Shifting World


An International conference on "Global Civil Society – Shifting Powers in a Shifting World" will be held in Uppsala on 12–13 April 2011. It is organized by the Uppsala Centre for Sustainable Development (CSD) at Uppsala University, in cooperation with Dag Hammarskjöld Foundation and the Swedish International Development Cooperation Agency (Sida) and its Team Civil Society. Social movements and other forms of civil associations increasingly connect transnationally to mobilise political pressure, resources and other forms of support. Transnational civil society organisations and networks have also become important actors on the international political arena, striving to affect agendas and policies of UN bodies, trade organisations and corporations. These global networks have strengthened the impact of civil society actors vis-à-vis political decision-makers at local as well as national and international levels. This conference addresses these various power relations, and what effect they have on social and political change. Researchers, actors in international development cooperation, activists, and others with interest in the issues are invited to participate and make presentations.


Kumi Naidoo (photo) from Greenpeace International, and earlier CIVICUS, is one of the keynote speakers. He will talk about "Power relations within global civil society: north-south and south-south cooperation". A series of participatory parallel sessions will also be held, on Social movements in a neoliberal era: – Ethnographies of local activists in transnational networks; – Diaspora, transnational engagement and the national regimes; – Globalisation and trade union internationalism; and – The implications of the growing clout of emerging powers for civil society. The first session will be chaired by Dr. Eva-Maria Hardtmann, Department of Social Anthropology, Stockholm University.
Abstracts should be submitted before 10 February 2011. A few travel grants will be given for delegates from Latin America, Africa or Asia to present their papers at the conference.
Venue: Missionskyrkan, S: Olofsgatan 40, Uppsala.
Full information on the conference webpage.

• Des Plaines conference on Teaching South Asia Critically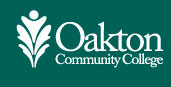 Oakton Community College in Des Plaines, lllinois, USA, organises a conference entitled "Teaching South Asia Critically", on 21–22 April 2011. This conference is the culmination of a two-year project funded by the US government to develop South Asia related curricula in a wide variety of fields at Oakton. The keynote address will be given by Dr. Manan Ahmed, Assistant Professor of South Asian Studies, Institut für Islamwissenschaft at Freie Universität Berlin, Germany. The conference has its starting point in the awareness that the very study of South Asia as an academic subject is structured along colonial legacies. There is a need to critically address contemporary contradictions and issues within South Asia. The Indian state has positioned itself in the world's imagination as a rising power, driven by high growth rates and a thriving democracy. This dominant narrative pays little attention to growing rates of poverty, caste oppression, farmer suicides, a Maoist insurgency, violence in Kashmir and a surge in violence
against women. Rather than an attempt to "strike a balance" or repeat clichs about "a country of contrasts," the conference organisers feel it is necessary to develop and adopt a critical approach that refuses the triumphalism of an emerging giant on the one hand, and challenges western preconceptions about diverse and regionally-specific Indian traditions and civilizations on the other. Deadline for proposal submissions is 31 January 2011. More information.

• Göttingen workshop on Politics of Poverty and the Politics of the Poor in Modern South Asia


An International Workshop on "The Politics of Poverty and the Politics of the Poor in Modern South Asia" will be held in Göttingen, Germany, 6–8 July 2011. It is organized by the Modern Indian History Research Group at the Centre for Modern Indian Studies (CeMIS), University of Göttingen. The workshop proposes an exploration of two closely interlaced dimensions of colonial and post-colonial South Asian history: the 'politics of poverty' and 'the politics of the poor'. Papers that consider the interlacing of these dimensions in specific historical and contemporary contexts are invited. Proposals for papers should be submitted by 7 January 2011. More information.

• Other conferences connected to South Asian studies all over the World
See SASNET's page, http://www.sasnet.lu.se/conferences.html#conf
Important lectures and seminars in Scandinavia

• Stockholm seminar with Lavanam on Humanism in India
Mr. Lavanam Goparaju, key person in the Indian Rationalist movement, visits Stockholm and holds a public lecture on "Humanism in India – an international outreach" on Wednesday 15 December 2010, 18.00. Lavanam is leader of the the Atheist Centre at Vijayawada, founded by his father in 1940. He has travelled around the world several times and carried forward the message of Atheism, Scientific Rationalism and Humanism. He worked in slums, criminal rehabilitation projects and was closely associated with Vinoba, a Gandhian leader who advocated voluntary land reforms in India. Lavanam is the proponent of a novel concept namely 'Intentional Family' where one decides the family members out of choice, not merely accepting biological coincidences. The seminar is organised by the Swedish Humanist Association (Humanisterna). Venue: ABF-huset, Sveavägen 41, Stockholm.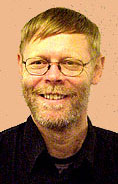 • Dige Pedersen compares State and Globalization in India and Brazil
The Forum for Asian Studies at Stockholm University invites to a seminar with Associate Professor Jörgen Dige Pedersen, University of Aarhus, Denmark on Thursday 16 December, 10-12. Dr. Dige Pedersen will talk about "State and Globalization: Lessons from India and Brazil". His recent book, "Globalization, Development and The State: The Performance of India and Brazil since 1990" (Macmillan: 2008), is a comparison of two major emerging nations, India and Brazil, and approaches the subject through an innovative theoretical combination of developmental states theory and theories of the changing nature of global capitalism. Venue: Room F 479, Department of Political Science, Stockholm University, Universitetsvägen 10 F. More information.

• Lund University seminar on Indian Disarmament

Prof Swaran Singh from the Center for International Politics, Organisation and Disarmament, School of International Studies, Jawaharlal Nehru University (JNU) in Delhi, gives a public guest lecture at Lund University on Friday 17 December 2010, 10.15-12.00. The seminar is organised by the university's Department of Political Science. The presentation is entitled "India's Disarmament Policy: Past, Present, Future", and includes discussions on India's nuclear policy and India's foreign policy in general. Prof. Singh teaches in Diplomacy & Disarmament Studies, and has written extensively on Asian Affairs, China's foreign and security policy issues with special focus on China-India confidence building measures as also on Arms Control and Disarmament, Peace and Conflict Resolution, India's foreign and security policy issues. Besides, he is President of the Association of Asia Scholars (an Asia-Wide Network with Secretariat in Delhi), General Secretary of Indian Association of Asian & Pacific Studies (Varanasi) and Member, Bangkok-based Asian Scholarship Foundation's Regional Review Committee for South Asia. Venue for the seminar: Lilla konferensrummet, 2nd floor, Dept. of Political Science (Eden), Paradisgatan 5 H, Lund.
More information, including abstract.

• Information about South Asia related lectures and seminars
See SASNET's page, http://www.sasnet.lu.se/conferences.html
Business and Politics
• SIBC seminar in Lund on Alfa Laval's India business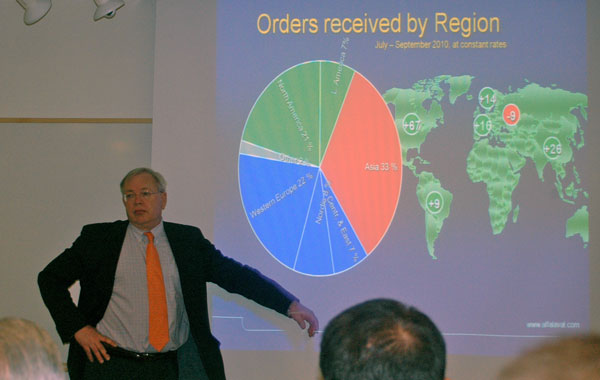 At a breakfast meeting on 7 December 2010 at Alfa-Laval in Lund in cooperation with Sweden-India Business Council, Peter Leifland, Executive Vice President, held a presentation about the company and their Indian business.
Alfa-Laval is a global company with three core product areas, i e separator, heat transfer and fluid handling serving most industries. Looking upon the regional growth of the order portfolio, Asia has increased from about 15 % in early 1990s up to today´s level of 33 %. Thereof, India has become their 3rd largest market by a yearly increase of around 12 % by the processing industry. Looking upon key future growth areas for Alfa-Laval, they are all in India, i e energy, food and environment due to growth in population and urbanization, water scarcity and a huge energy demand.
Alfa-Laval started its Indian business already in 1937 by Vulcan Industry in Pune, but since 1987 they were establishing themselves as Alfa-Laval (India) Pte Ltd and were also listed on the Indian stock exchange with a majority owner ship by 89 %. In addition to their Head Office in Pune, they have a very strong presence in India by several factories as well as a few regional offices together with branch offices, representative offices and service centres. They are by being a local business company offering competitive strength by engineering skills, complete solutions by delivering on time and at cost agreed upon. Independent of country for production, they are producing and offering the same quality and operational standard as a global norm. Supplier audit is a very important tool in order to maintain quality as well as training people. The latter, i e training people, is the largest challenge for Alfa-Laval in India.
Among some other comments, the Indian market is demanding western quality, which means India is not considered to be a low cost – low price-market for Alfa-Laval. The main reason is that Alfa-Laval has a 70 % market position in their product segment.
After the presentation, a very much appreciated factory visit was followed for the participants, which also included a small Indian delegation from DM Foundation, visiting Lund University. SASNET was represented at the seminar by its deputy director Lars Eklund, and Dr. Heinz Werner Wessler, Uppsala University.
See the invitation to the seminar.

• Information about South Asia related business and politics in Sweden
See SASNET's page, http://www.sasnet.lu.se/polbuss.html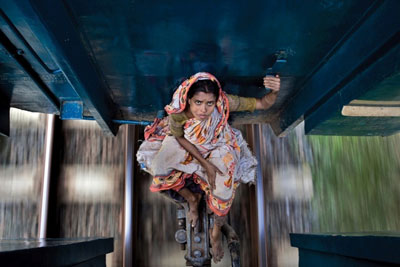 South Asia related culture in Scandinavia
• Photo exhibition on Daily Life in Bangladesh
A fascinating photo exhibition on Daily Life in Bangladesh is on display at Arbetets Museum in Norrköping from 2 November 2010 till 31 January 2011. The photojournalist Amy Helene Johansson from Aarhus, Denmark, shows two sets of her photo art at a solo exhibition at Hyllan gallery. One set documenting the Jibon Tari floating hospital, and one set entitled "Singles" (Livsöden). Amy is internationally recognised for her eminent work especially in Bangladesh.
More information about Amy Johansson.
More information about the Norrköping exhibition.

• Usha Balasundaram's dance school performs as part of Indian festival in Stockholm

Indian culture in the form of music, dance, film, art and literature is very much in focus in Stockholm during the period 1 October 2010 – 9 January 2011. In a joint effort by Kulturhuset Stockholm, Södra Teatern, Dansens Hus, Bollywoodbio/Bio Rio, Söderbokhandeln and others, a large number of cultural events take place. The entire project is entitled "Indien/Indien", and offers meetings with several well-renowned Indian artists, writers and poets, film makers, fashion designers, etc. The initiative comes from Erik Sjöström, Head of Kulturhuset, who has invited other organisers in Stockholm to join. More information about the Indien/Indien project in Stockholm.
You can also join the Facebook fan group: http://www.facebook.com/pages/IndienIndien/, which offers constant updated information.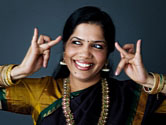 On Wednesday 29 December 2010, at 18.00 and 20.00, Usha Balasanduram (photo) and her dance school from Huddinge will present a performance at Kulturhuset (Sergels Torg), entitled "Sarira (Body) – Indian Dance". The shows range from Bharata Natyam to Bollywood. The Sitar player Harvinder Singh and a Tabla player will accompany the dance performance. More information.

• More information about South Asia related culture in Sweden/ Scandinavia
See SASNET's page, http://www.sasnet.lu.se/culture.html
New and updated items on SASNET web site
• Swedish departments where research on South Asia is going on:
Constantly added to the list of research environments at Swedish universities, presented by SASNET. The full list now includes 271 departments, with detailed descriptions of the South Asia related research and education taking place! Go to http://www.sasnet.lu.se/environment.html
ƒ Department of Biochemistry and Structural Biology, Center for Molecular Protein Science (CMPS), Lund University

ƒ Centre for Gender Studies, Lund University

ƒ School of Science and Technology, Örebro University

• Useful travelling information
Look at http://www.sasnet.lu.se/travelling.html. Updated travel advises from the The British Foreign & Commonwealth Office about safety aspects on travelling to the countries of South Asia. Recent changed information on Afghanistan, Bangladesh and Pakistan.
---
Best regards,
Lars Eklund
deputy director/webmaster
SASNET/Swedish South Asian Studies Network
SASNET is a national network for research, education, and information about South Asia based at Lund University. Its aim is to promote a dynamic networking process in which Swedish researchers co-operate with researchers in South Asia and globally.
The SASNET network is open to all the sciences. Priority is given to interdisciplinary cooperation across faculties, and more particularly to institutions in the Nordic countries and South Asia. SASNET believes that South Asian studies will be most fruitfully pursued as a cooperative endeavour between researchers in different institutions who have a solid base in their mother disciplines.
The network is financed by Lund University.
Postal address: SASNET – Swedish South Asian Studies Network, Scheelevägen 15 D, SE-223 70 Lund, Sweden
Visiting address: Ideon Research Park, House Alpha 1 (first floor, room no. 2040), in the premises of the Centre for East and South East Asian Studies at Lund University (ACE).
Phone: + 46 46 222 73 40
Fax: + 46 46 222 30 41
E-mail: sasnet@sasnet.lu.se
Web site: http://www.sasnet.lu.se

Back to SASNET


---