SWEDISH SOUTH ASIAN STUDIES NETWORK

---
Newsletter 107:
12 March 2010
• SASNET lecture on Democracy and Poverty in India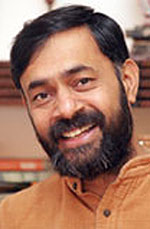 Prof. Yogendra Yadav, Senior Fellow at the Centre for the Study of Developing Societies, Delhi, India, holds a SASNET lecture on "Democracy and Poverty in India", on Thursday 18 March 2010, 14.15–16.00. The seminar is organised in collaboration with the Centre for East and South-East Asian Studies (ACE). Currently Yadav is a Fellow at the Institute of Advanced Study at Berlin, Germany, for the year 2009–2010. His areas of interests include democratic theory, election studies, survey research, political theory, modern Indian political thought and Indian socialism. He has co-authored State of Democracy in South Asia (OUP, 2008) and co-edited (with Sandeep Shastri and K C Suri) Electoral Politics in Indian States (OUP, 2009). He has also been involved in designing and coordinating the National Election Studies, the most comprehensive series of academic surveys of the Indian electorate, from 1996 to 2009. Venue: Javasalen, Ideon Alfa 1 building, Scheelevägen 15, ground floor (next to the Asia Library), Lund. More information.


• SASNET lecture on India's Changing Role in the Global Political Economy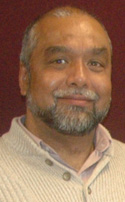 Anthony P. D'Costa, Professor of Indian Studies at the Asia Research Centre (ARC), Copenhagen Business School, will hold a SASNET lecture at Lund University on Monday 19 April 2010, 11.15–13.00. Prof. D'Costa will talk about "India's Changing Role in the Global Political Economy". Prior he came to ARC in 2008, Prof. D'Costa was with the University of Washington for eighteen years. He has written extensively on the global steel, Indian automobile and IT industries, globalization, development, innovations, and industrial restructuring. He is currently working on globalization and the international mobility of IT workers examining migration pattern, immigration policies, national innovation systems, and tertiary education in India, China, Japan, and the US, co-authoring a photographic essay on Indian modernity and industrialization, and editing volumes on economic nationalism and the development experiences of India and China. More information about Anthony D'Costa.
The seminar will be co-organised by the Sweden India Business Council (SIBC), and held with kind support from the Embassy of India in Sweden. The Indian Ambassador, H.E. Mr Balkrishna Shetty, will participate in the seminar, holding an introductory speech. Venue for the seminar: Museum of Cultural History/Auditorium (Kulturens hörsal), Tegnérplatsen, Lund.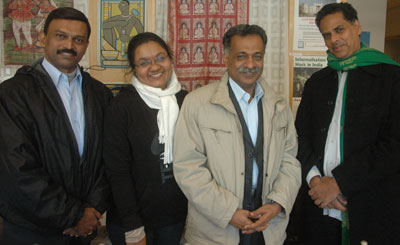 • Anna Lindberg reports from meetings in Kerala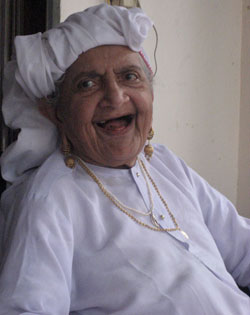 In February 2010, SASNET's Director Anna Lindberg made a short tour to Kerala. She visited the Centre for Research and Education for Social Transformation (CREST) in Kozhikode, the Centre for Bioinformatics at Kerala University, the Centre for Women's Studies, also at Kerala University, and the Centre for Development Studies in Thiruvananthapuram. She also met Kerala's finance minister Thomas Isaac in order to discuss the development in Kerala over the past ten years. Read her Kerala report.
(Photo by Anna from Kozhikode)


• Time to register for the 2010 Falsterbo conference
The second SASNET conference on South Asian Studies for young Nordic scholars will be held in Höllviken, south of Malmö, on 18–20 August 2010. This will be a follow-up to the successful conference on the same topic that SASNET arranged last year (more information about the 2009 conference). It proved to make a difference from the standard academic conferences and paid attention explicitly to the students. Something that was evaluated very positively from all participants . The 2010 conference will again be held at Falsterbo conference retreat (Falsterbo kursgård) in Höllviken. The aim is to gather master students, doctoral students, and young post-docs in the Nordic countries (Denmark, Finland, Iceland, Norway and Sweden) who focus on South Asia in their studies or research. The conference will provide an opportunity for young scholars from all disciplines to present their future and ongoing research projects, establish contacts with colleagues in the Nordic countries, and discuss the challenges and opportunities of career planning and conducting research in South Asian Studies.
This year's topics in focus are Interdisciplinary research, Field Work and Ethics, as well as Academic Career (Publishing, Teaching, Networking).
The keynote speaker will be Prof. Emeritus Graham Chapman from the Dept. of Geography, Lancaster University, UK. Other main speakers will be Dr. Sirpa Tenhunen, Department of Social and Cultural Anthropology, University of Helsinki, Finland; Mr. Teddy Primack, Director of Academic Documents Associates, USA; Associate Professor Jan Vang, Department of Production, Aalborg University, Denmark; and Dr. Anna Godhe, Department of Marine Ecology, University of Gothenburg.
The deadline to register for the conference is 30 April 2010. More information on the conference web page.

• No grants from the Swedish Research Links programme in 2010


No grants will be distributed from the Swedish Research Links programme in 2010. This is due to the fact that the programme will be evaluated during 2010, and therefore no call will be given during this year. Swedish Research Links grants were introduced by the Swedish International Development Cooperation Agency (Sida), and the Swedish Research Council in 2002, with an aim to stimulate cooperation between researchers in Sweden and those in developing countries, including South Asia (see SASNET's information about South Asia related grants from 2002-2009). They have provided support both in the form of International Collaborative Research Grants (for three years), and for one-year International Planning Grants. Information concerning a possible call 2011 for the Swedish Research Links programme will be published on the Swedish Research Council's website in the middle of October 2010 at the earliest. More information.
Applications for ordinary project grants from the Swedish Research Council should be submitted before 30 March 2010. More information.
– the relationships between India's development achievements and her persistent problems and the relevant academic scholarship and debates
– social science research methods, strategies and ethics that pertain to the study of contemporary India
– the principal theoretical ideas and paradigms with which research on contemporary India is conducted
critical analysis of sources and the capacity to present findings effectively, verbally and in sustained writing exercise
– the identification, execution and completion of a workable research topic
– the problems and potentials of interdisciplinarity

• Uppsala conference on Contested Civil Society in Search of Democracy


An International conference entitled "Power to the People? (Con-) Tested Civil Society in Search of Democracy" will be held in Uppsala 23–24 March 2010. It is organized by the Uppsala Centre for Sustainable Development (CSD) at Uppsala University, in cooperation with the Swedish International Development Cooperation Agency (Sida) and its Team Civil Society. The conference will try to explore differences of civil society formation across the world. Key lectures will be given by top scholars from four continents, among them Prof. Nandini Sundar, Dept. of Sociology, Delhi School of Economics, Delhi University. A series of participatory parallel sessions will also be held, a few of them focusing on South Asia.
Session 1 on "Uncivil attachments: The role of ethnic affiliations, kinship bonds and patron-client relations in contemporary popular politics" is chaired by Dr. Beppe Karlsson, Dept. of Social Anthropology, Stockholm University;
Session 2 on "Gendered participation in civil society: 'New' spaces for women or a less powerful road? What kind of space and what kind of power?" is chaired by Dr. Monica Erwér, The Swallows India Bangladesh/School of Global Studies/University of Gothenburg;
Session 3 on "Contradictory interests within civil society: Open conflicts and new state-civil society relations" is chaired by Dr. Henrik Berglund, Dept. of Political Science, Stockholm University; and
Session 7 on "Religious discourses as a part of civil society formation and democratization in Asia" is chaired by Dr. Ann Kull, Centre for East and Southeast Asian Studies (ACE), Lund University.
Venue: Missionskyrkan, S: Olofsgatan 40, Uppsala. More information.

• Rule of Law in Asia theme for Focus Asia Seminar in Lund

The Centre for East and South-East Asian Studies (ACE) at Lund University invites to its 12th Focus Asia seminar on Tuesday 30 March 2010. The focus for this one-day seminar, organised in collaboration with the Faculty of Law, Lund University, will be "Interpreting the Rule of Law in Asia", and features leading scholars in the field of law & society from around the world. This one-day conference of public lectures focuses on the rule of law in Asia. When Asia develops strong legal institutions, western models are often adopted.
Transplanting western legal institutions in Asia can be interpreted as a global convergence which creates homogeneity in a world that is very diverse in local culture and resources. However, the actual operation of global institutional transplants in Asia is often loosely coupled with their formal structure. It is also argued that foreign institutional models are likely to be imported with significant modification of the systems. The lectures are open to the public and entry is free of charge.

One of the speakers should have been Dr. Rubya Mehdi from the Carsten Niebuhr Institute, Department of Cross-Cultural and Regional Studies, University of Copenhagen, Denmark. She was supposed to lecture about "Challenge to Divine Sanction or Compromise? With reference to Protection of Women Act 2006 in Pakistan". Unfortunately, she has however cancelled her participation. Instead Dr. Stig Toft Madsen (photo) will come and lecture on "Justice and Jihad from the East India Company to the Lashkar-e-Toiba". Venue: Telaris at Juridicum, Lund University, Lilla Gråbrödersgatan 4, Lund.
More information about the Focus Asia seminar.

• Aarhus workshop on Social In- and Exclusion in contemporary India
A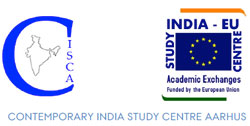 Workshop on "Social In- and Exclusion in contemporary India and beyond" will be held at the Aarhus University, Denmark, on 23–24 April 2010. It is organised by the Contemporary India Study Centre Aarhus (CISCA) at the Department of History and Area Studies. For this workshop researchers are invited to contribute with original empirical and theoretical contributions focussing on the mechanisms, politics as well as histories of two processes of social in- and exclusion – often occurring simultaneously. It is meant to explore the ways in which various boundaries have been maintained, but have been also eroded or new lines of distinction have been invented as well as contested – often accompanied by tensions, conflicts or even violence. The workshop will offer the opportunity for a stocktaking of the often contradictory processes of in- and exclusion, to revisit some of the above mentioned academic debates and for a discussion on newly emerging and newly contested identities. Accordingly, research-based papers are invited from a wide range of disciplines dealing with the subject such as Indian/South Asian Studies, Science of Religion, History, Political Science, Anthropology, Economics, Media Studies etc. Deadline for submission of abstracts is 25 March 2010. More information.

• Göttingen workshop on Space, Capital and Social History in South Asia
An international workshop on "Space, Capital and Social History in South Asia" will be held at the University of Göttingen, Germany, 24–26 June 2010. It is organised by the Dept. of History at the university's newly founded Centre for Modern Indian Studies. Papers are invited from historians and social scientistson issues such as, – the de-industrialisation of formerly celebrated 'Manchesters of the East' like Ahmedabad and the gentrification of workers' neighbourhoods like Mumbai's vast 'factory village' Girangaon; – the relocation of industries and the rapid production of new, transnationally connected landscapes of capital (like that of Gurgaon) brought to life by both 'informally' and 'formally' employed work forces; – violent conflicts over land for capital-induced 'Special Economic Zones' or schemes of infrastructural 'development'; and – the seemingly irresistible rise of the corporate 'developer' and the dynamics of spatial segregation in India's metropolitan cities. More information.

• Leiden workshop on Asian Countries as Exhibited at World Expositions


A workshop on "Asian Countries as Exhibited at World Expositions: Revisited in a Global Historical Perspective" will be held in Leiden, the Netherlands on 25 June 2010. It is organised by the International Institute for Asian Studies (IIAS). Emphasis will be given to issues regarding how the coloniser (the 'West') and the colonised (the 'East') (mis)represented and intermingled with one other at expositions held between the late 19th century and the early 20th century. We particularly welcome comparative and interdisciplinary case studies of individual Asian countries including China, India, Indonesia, Japan, and Korea which disclose how they competed and struggled with each other in the pursuit of modernisation. Deadline for submitting abstacts is 15 March 2010. More information.

• 50th Anniversary of Madison Conference on South Asia


The 39th Annual Madison Conference on South Asia will be held 14 – 17 October 2010. This year the Conference is pleased to recognize and celebrate 50 Years of South Asia at the University of Wisconsin-Madison. The conference is hosted by the university's Center for South Asia, and attracts over 500 scholars and specialists on South Asia and is a great venue for intellectual, professional, and social exchange. Panels, roundtables,pre-conferences and individual papers on all topics pertaining to South Asian studies are welcome. The conference features nearly 100 academic panels and roundtables, as well as association meetings and special events ranging from performances to film screenings. Another important component of the conference is our exhibit space. University presses, independent publishers, and non-profit organizations provide the conference participants with high quality resources and the best publications on South Asian topics. The exhibit space is also a great opportunity to meet with other scholars and to connect with the booksellers. Deadline for proposal submissions is 1 April 2010. Venue: Madison Concourse Hotel, 1 West Dayton St., Madison, Wisconsin, USA. More information.

• Copenhagen PhD workshop for graduate students


The Asian Diversity in a Global Context conference (see above) will be directly followed by a two-day PhD workshop for graduate students on 14-15 November 2010. The workshop, open to PhD students at any stage of their PhD projects, has the theme "How can we capture specificities with our approaches and methods?" It is fully integrated with the conference held on the previous days. PhD students are therefore invited to both submit abstracts for a conference paper in the conference and/or a paper at the PhD workshop. Conference papers must however relate to one of the themes of the conference panels and workshops. Since the conference and the PhD workshop are integrated, participation in both activities will not only expose the participants to a wide variety of international expertise from the humanities and social sciences but also provide an opportunity to interact with both senior and junior scholars as well as other PhD students.
This workshop is organized by a group of researchers at the University of Copenhagen who have participated in the development of the university's Asian Dynamics Initiative and in organizing the 'Asian Diversity in a Global Context' conference. The members of the workshop faculty are a number of specially invited international mentors (including Prof. Paul Bailey, University of Edinburgh, and Prof. Nandini Sundar, Delhi University/Yale), and three mentors from the University of Copenhagen (Associate Professor Birgitte R. Sørensen, Anthropology, Associate Professor Ravinder Kaur, South Asian Studies, and Prof. Jørgen Delman, China Studies).
More information about the PhD Course and registration.

• Kuala Lumpur Conference on Learning Theories in Asia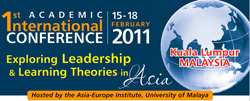 The First Academic International Conference on 'Exploring Leadership & Learning Theories in Asia' (ELLTA) will be hosted by the Asia-Europe Institute at University of Malaya in Kuala Lumpur, Malaysia, 15–18 February 2011.


The conference is organised by Dr. Anders Örtenblad (photo), PhD in Business administration, and till recently working at Halmstad University, Sweden; Mr. Muhammad Babur, Aga Khan University's Institute for Educational Development (AKU-IED) in Karachi, Pakistan; and Ms. Roshni Kumari, also from AKU-IED.
The core emphasis of the conference is on understanding Asian perspectives on leadership and learning. The questions that the conference intends to address are:
– Are the west-inspired theories on leadership and learning relevant for Asia in general and different contexts in Asia in particular?
– Is there a need to develop theories specific for Asia in general and different contexts in Asia in particular?
– Are there existing theories on leadership and learning with an Asian origin, which have not received much attention or have not been acknowledged so far?
Abstracts should be submitted before 15 June 2010.
Read the announcement for the conference (as a pdf-file).
More information on the conference website.


• Other conferences connected to South Asian studies arranged all over the World
See SASNET's page, http://www.sasnet.lu.se/conferences.html#conf
Important lectures and seminars in Scandinavia
Business and Politics
South Asia related culture in Scandinavia
New and updated items on SASNET web site
---
Best regards,
Lars Eklund
deputy director/webmaster
SASNET/Swedish South Asian Studies Network
SASNET is a national network for research, education, and information about South Asia based at Lund University. Its aim is to promote a dynamic networking process in which Swedish researchers co-operate with researchers in South Asia and globally.
The SASNET network is open to all the sciences. Priority is given to interdisciplinary cooperation across faculties, and more particularly to institutions in the Nordic countries and South Asia. SASNET believes that South Asian studies will be most fruitfully pursued as a cooperative endeavour between researchers in different institutions who have a solid base in their mother disciplines.
The network is financed by Lund University.
Postal address: SASNET – Swedish South Asian Studies Network, Scheelevägen 15 D, SE-223 70 Lund, Sweden
Visiting address: Ideon Research Park, House Alpha 1 (first floor, room no. 2040), in the premises of the Centre for East and South East Asian Studies at Lund University (ACE).
Phone: + 46 46 222 73 40
Fax: + 46 46 222 30 41
E-mail: sasnet@sasnet.lu.se
Web site: http://www.sasnet.lu.se

Back to SASNET


---