SWEDISH SOUTH ASIAN STUDIES NETWORK

---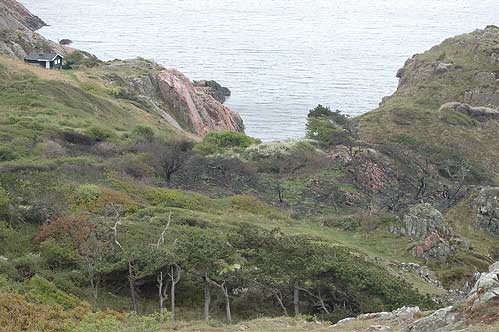 Newsletter 62:
24 May 2006

• Announcement for SASNET Director
The position as Director of SASNET – Swedish South Asian Studies Network, based at Lund University is hereby announced for the period 1 January 2007 to 31 December 2009. The position is 50 % of full time. The Director should be a highly qualified South Asia researcher, university teacher, supervisor, administrator and programme builder, with well established research contacts in, and familiarity with the South Asian region. She/he should have position in a Swedish academic institution, and young applicants are especially invited. The Director is expected to spend most of his working time at the root node in Lund. Last date for application is 15 June 2006. More information.
• SASNET meeting with Tejaswini Niranjana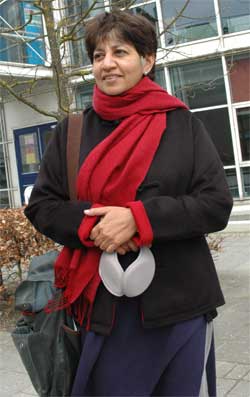 During the first week of May 2006 Tejaswini Niranjana, Director for the Centre for the Study of Culture and Society in Bangalore, India, visited Roskilde University in Denmark to participate in the PhD Researcher Training Course on "Postcolonial sexualities: Politics and discourses". Besides heading the well reputed research centre in Bangalore Dr. Niranjana has for many years studied the Indian Diaspora in the Carribean, especially Trinidad. In Roskilde she lectured about "Indian Nationalisms and the Sexuality Question: History and the Present in India and Trinidad". In an open one-day seminar titled "Situating Postcolonial Sexualities", held on Tuesday 2 May 2006, she also lectured about "Music, Race and Sexuality in Contemporary Trinidad". Staffan Lindberg and Lars Eklund from SASNET crossed Öresund to listen to her presentation in Roskilde. After that they went together with Dr. Niranjana to Copenhagen, and had a fruitful meeting over dinner, discussing possible links to establish between her institution in Bangalore with Swedish researchers. More information about the Centre for the Study of Culture and Society.
• Time to apply for competitive awards from the Asian Institute of Technology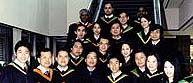 The Asian Institute of Technology (AIT) in Bangkok, Thailand invites for applications for competitive awards for Post-Graduate education on Gender and Development Studies, with a specialization in Gender, Environment and Development. Eligible applicants should have an educational background in the social sciences or human geography or any of the natural science disciplines as well as career experience in organizations working with programs related to natural resource management or environmental governance for a minimum of three years. They should also be nationals of the following countries: Indonesia, Malaysia, Thailand, Myanmar, Vietnam, Philippines, East Timor, Cambodia, Lao PDR, China, Pakistan, India, Bangladesh, Nepal, Sri Lanka and Bhutan. It is expected that grant awardees will develop their master's thesis exploring various themes within the general framework of social and gender analysis on natural environments in the Asian region and with intended relevance to their organizations' objectives, concerns and scope of work. Deadline for applications is 31 May 2006.
Educational News
Important lectures and workshops
• Two lectures by Rana P.B. Singh in Oslo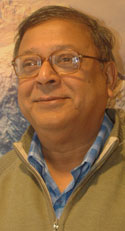 Rana P.B. Singh, Professor of Cultural Geography, Banaras Hindu University, Varanasi, India, will give two guest lectures at Oslo University College, Norway, on Tuesday 30 May 2006. The first lecture (10.00-12.00) will focus on "Indian Village: Social (Caste) System, Changes and Challenges in Education", and the second (13.00-15.00) deals with "Kashi & Cosmos: Sacred Geography of Banaras". Venue: Pilestredet 46, Oslo. More information about Prof. Singh's tour to Scandinavia May–June 2006.
South Asia related culture in Scandinavia
New and updated items on SASNET web site
---
Best regards,
Staffan Lindberg Lars Eklund
SASNET/ Swedish South Asian Studies Network
SASNET is a national network for research, education, and information about South Asia, based at Lund University. The aim is to encourage and promote an open and dynamic networking process, in which Swedish researchers co-operate with researchers in South Asia and globally.
The network is open to all sciences. Priority is given to co-operation between disciplines and across faculties, as well as institutions in the Nordic countries and in South Asia. The basic idea is that South Asian studies will be most fruitfully pursued in co-operation between researchers, working in different institutions with a solid base in their mother disciplines.
The network is financed by Sida (Swedish International Development Cooperation Agency) and by Lund University.

Postal address: SASNET – Swedish South Asian Studies Network, Scheelevägen 15 D, S-223 70 Lund, Sweden
Visiting address: Ideon Research Park, House Alfa 1 (first floor, room no. 2040), in the premises of the Centre for East and South East Asian Studies at Lund University (ACE).
Phone: + 46 46 222 73 40
Fax: + 46 46 222 30 41
E-mail: sasnet@sasnet.lu.se
Web site: http://www.sasnet.lu.se
Staff: Staffan Lindberg, director/coordinator & Lars Eklund, webmaster/deputy director
Back to SASNET


---